<! letter B > <! MP3 02/08/10, 01/20/11 > <! update 00/00/00 > <! pix 02/08/10 - look for bigger GIFs for some; pix for new wave comps > <! icons 01/20/11 >
---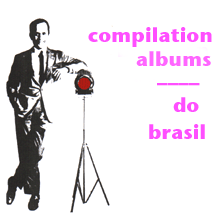 This is the second page of reviews of various Brazilian Music collections. This selection is limited by my budget and by the availability of records which make it here to the good old US of A... But if you have any favorite compilations which you think should be included here, please feel free to write me and make a suggestion.
---
Compilations: Page 1 / 2 / 3 / 4 / 5 / 6 / 7 | Artists: A-Z | Main Brazil Index | Glossary

---
Various Artists "BACK TO NEW WAVE, v.1" (Sony-BMG, 2000)


This series gathers examples of Brazilian "new wave" as well as guitar-oriented "BRock," mainly dating back to the late 1980s. Includes younger rock artists such as Leo Jaime, Inimigos Do Rei, Dr. Silvana and Uns & Outros, as well as old-timers like Baby Consuelo, who came from the '70s tropicalia era, but went "new wave" to try and stay relevant.
Various Artists "BACK TO NEW WAVE, v.2" (Sony-BMG, 2000)


A good representation of commercially-oriented, mainstream "new wave" pop, Brazilian style. This features several popular bands of the 1980s, including Radio Taxi, Dr. Silvana, RPM and Leo Jaime, as well as a tropicalia-era old-timer, Pepeu Gomes, who was trying to stay relevant by synthing-up his act. It's all very generic, but it does sound like the American and European pop it sought to emulate -- there are the simple, relentless drums, the tinny electric guitars, and the ever-present keyboards and synths. It's moderately interesting, in an intellectual/cultural-observer kind of way, although I personally don't find much here that I'd actually want to listen to, just for fun.


<! 01 GAROTA DOURADA - RADIO TAXI 02 HUMANOS - TOKYO 03 EH! OH! - DR.SILVANA & CIA 04 A VIDA NAO PRESTA - LEO JAIME 05 ESSE SEU JEITO SEXY DE SER - SEMPRE LIVRE 06 MENINA VENENO - RITCHIE 07 JOHNNY LOVE - METRO 08 CONQUISTADOR BARATO - LEO JAIME 09 OLHAR 43 - RPM 10 MASCULINO E FEMININO - PEPEU GOMES 11 TI TI TI - METRO 12 DENTRO DO CORACAO - RADIO TAXI >

Various Artists "BACK TO NEW WAVE, v.3" (Sony-BMG, 2000)





<! 01 UM AMOR DE VERAO - RADIO TAXI 02 TACA A MAE PRA VER SE QUICA - DR.SILVANA & CIA 03 A VIDA TEM DESSAS COISAS - RITCHIE 04 FUI EU - SEMPRE LIVRE 05 TUDO PODE MUDAR - METRO 06 COISA MAIS GOSTOSA - DR. SILVANA & CIA 07 SONIA - LEO JAIME 08 REVOLUCOES POR MINUTO - RPM 09 DESCENDO O RIO NILO - CAPITAL INICIAL 10 COMO UMA ONDA - RICARDO GRACA MELLO 11 SO DELIRIO - TELEX 12 UMA BARATA CHAMADA KAFKA - INIMIGOS DO REI >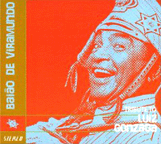 Various Artists "BAIAO DE VIRAMUNDO: TRIBUTE TO LUIZ GONZAGA" (YBrazil/Stern's, 2000)



A weird, modernized take on the forro tradition, featuring only a few well-known artists (such as Nana Vasconcelos and Nacao Zumbi), along with a slew of Brazil's most creative electronica artists. The typical accordion-and-triangle sound of forro is stripped apart, laid bare and slathered with skittery jungle, ambient dub and techno riffs, rendering it all but unrecognizable... deconstructed, as it were. The results are challenging and delightful. The only one of these artists I've heard of before is Otto -- all these other young'uns are a revelation. Definitely worth your attention!

Various Artists "BAILAO DE PEAO" (PolyGram/CMT, 1996)


Various Artists "BAILAO DE PEAO v.2" (PolyGram/CMT, 1996)


Various Artists "BAILAO DE PEAO v.3" (PolyGram/CMT, 1998)


Outside of some 1940s recordings by the Stetson-ed samba-billy Bob Nelson, these collections were my first exposure to Brazilian "country music," which, as far as I can tell, is a Brazilian outgrowth of the Mexico's poppy, commercial ranchero scene. A couple of Chet Atkins-y chickin' pickin' licks pop up on a tune or two, but on the whole, Gipsy Kings flamenco riffs and Spanish guitars reminiscent of Marty Robbins' "El Paso" are more common. I wasn't too thrilled, either as a Brazilian music fan, or as a country music know-it-all. This duets collection features stars of the genre such as Chitaozinho & Xororo, Tonico & Tinoco, and others.

Various Artists "OS BAMBAS DO BANDOLIM" (Kuarup, 1999)


A first-rate collection of Brazilian mandolin playing, featuring choro masters such as Deo Rian, Joel Nascimento and Pedro Amorim. The picking is dazzling and flashy, and while it may all start to sound alike, it's pretty sweet stuff. Recommended!
Various Artists "BASEMENTVILLE! v.2: THE SOUND OF JOVEM GUARDA" (Misty Lane, 2000)
I suppose this set could be considered jovem guarda, but whereas most of the better-known, more mainstream jovem guarda bands had a mostly watered-down, teenybopper pop style, most of the groups on this excellent set of garage rock obscuros really knew how to rock. Glancing at the scans of old album covers and LP labels, it seems that '60s punk bands generally were excluded from the major label rosters -- these releases on Mocambo, Palladium, GMD and Caravelle and others (with a few on CBS, Polydor and Continental) have a wildness that was largely missing in the Brazilian rock scene, at least until Gil and Veloso showed up. This reissue LP is highly recommended, although your best bet for tracking a copy down might be to contact Misty Lane Records directly, in their misty Roman lair.

Various Artists "BATUCADA - THE SOUND OF THE FAVELAS" (Mr. Bongo, 1996)



An killer collection of hardcore batucada-style percussion tracks, featuring masters of the style such as Padre Miguel, Dom Um Romeu and Jadir de Castro. Some shift away from the straight samba-school drumming into jazzier terrain: it's all good. And very, very intense. Highly recommended.
Various Artists "BEATLES 'N' CHORO, v.1" (Deckdisc, 2002)


Various Artists "BEATLES 'N' CHORO, v.2" (Deckdisc, 2003)


Various Artists "BEATLES 'N' CHORO, v.3" (Deckdisc, 2004)


Various Artists "BEATLES 'N' CHORO, v.4" (Deckdisc, 2005)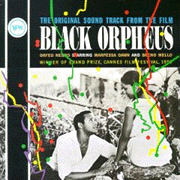 Various Artists "BLACK ORPHEUS" (Soundtrack) (Fontana, 1959)



The first major incursion of bossa nova into the minds and hearts of North America and Europe. Actually the album is largely made up of samba de enredo percussive tracks, although Jobim's non-Joao Gilberto bossa and Luiz Bonfa's acoustic guitar work made quite a splash. Internationally, Bonfa's "Manha de Carnaval" was an big hit, and although the bossa nova sound is still a little unformed here, it makes for lovely listening. Vinicius DeMoraes' "A Felicidade," a collaboration with Antonio Carlos Jobim, is included, in a disjointed version, where the mellow melody is juxtoposed with the sounds of children at play and ambient sounds of Rio.

Various Artists "BLACK RIO -- BRAZIL SOUL POWER: 1971-1980" (Strut, 2002)


Certainly one of the strongest sets of Brazilian funk and soul that has been compiled to date. Like other sets, this has a strong disco tinge, but it is mercifully short on the strained soul ballads by thin-voiced crooners such as Cassiano and Hyldon, opting instead for more rugged material bu the likes of Uniao Black, Copa 7 and Dom Salvador. Also included are big name artists like Banda Black Rio, Jorge Ben and Ben's one-time backup, Trio Mocoto, but also a slew of lesser known gems by Manito, Miguel de Deus, Eklipse Soul and others. This album's biggest coup is the inclusion of Antonio Carlos & Jocafi's surprise sizzler, "Kabaluere," a bass-heavy funk bomb with a strong Isley Brothers feel, recorded in 1971, by this otherwise fairly wimpy songwriting duo. Also has one track by Gerson King Combo, whose music remains mysteriously un-mined by the retro crowd. This is a very strong collection; hopefull strut can come up with a follow-up volume or two of equal calibre. Recommended!
Various Artists "BLOCO NA RUA -- A ERA DE OURO CARNAVAL DE SALAO" (BMG-RCA, 2001)


A great set of vintage, golden-era Carnaval sambas from artists such as Francisco Alves, Linda Batista, Silvio Caldas, Cyro Monteiro, Orlando Silva and other singers who are less well-known, such as Joel E Gaucho and Gilberto Milfort... This is a fine selection of songs from the 1930s, '40s and '50s... A little bit of this antique stuff goes a long way -- after a few of these songs, they'll all start to sound the same -- but it sure is nice! Recommended.

Various Artists "BOSSA CUCA NOVA" (Six Degrees, 1999)



I can't say I cared much for this, though I have friends who think it's the bee's knees. Basically, this is a set of gentle bossa nova oldies (the original versions) with loud "funky drummer" snare drum tracks crudely laid down on top of them. Since the whole point of bossa nova was its gorgeous subtlety --especially in the rhythm -- these "remixes" seem rather self-defeating. To the credit of the producers, several tracks are lesser-known compositions, so they get points for going off the beaten track. Anyway, as I mentioned, I have friends who liked this record, so although I think this is all horribly, horribly wrong, you might disagree, and love it too. (This is also listed as an "artist" album, since the group called Bossacucanova laid down the new grooves, though the source material is from older recordings.)

Various Artists "BOSSA NOVA" (Soundtrack) (Verve, 2000)


Slight modernizations of familiar themes, along with a classics such as the Getz/Gilberto "Girl From Ipanema", and a bit of new incidental music from Eumir Deodato. Nothing earthshaking, but no disservice to the form, either. Features contributions by Claudia Acuna, Djavan, Romero Lubambo, and Carol Rogers.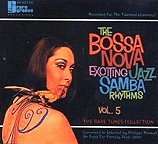 Various Artists "BOSSA NOVA EXCITING JAZZ SAMBA RHYTHMS v.1" (Rare Groove, 2000)


Various Artists "BOSSA NOVA EXCITING JAZZ SAMBA RHYTHMS v.2" (Rare Groove, 2000)


Various Artists "BOSSA NOVA EXCITING JAZZ SAMBA RHYTHMS v.3" (Rare Groove, 2000)


Various Artists "BOSSA NOVA EXCITING JAZZ SAMBA RHYTHMS v.4" (Rare Groove, 2000)


Various Artists "BOSSA NOVA EXCITING JAZZ SAMBA RHYTHMS v.5" (Rare Groove, 2000)


An authoritative series of early '60s bossa-jazz/samba-lounge recordings, ranging from deep material by the original Brazilians to varying degrees of pop kitsch from Brazilians, Europeans and North Americans alike. Personally, I'm not all that big on the whole loungecore/easy listening thing, but I can recognize that this is a pretty dandy package. The sound quality is good and the pacing is nice too. Includes a lot of rarities -- in order to get all of this stuff yourself, you'd have to spend way too much money, and pick up a lot of iffy old albums... and this way is soooooo much nicer, don't you think?

Various Artists "BOSSA NOVA: SUA HISTORIA, SUA GENTE" (Philips, 1975)


A CD reissue of a three-LP set from 1975, this one digs pretty deep into bossa's roots... Includes dozens of long-lost artists, such as Mario Reis, Lennie Dale, Billy Blanco and Doris Monteiro who don't make it on many top ten lists anymore. Some of these tracks I don't care for -- the more lightweight stuff by Tamba Trio, for example, but for a taste of artists such as Carlos Lyra or Dick Farney, this is definitely worth it. Also has the superstars, and the super songs. The liner notes are the clincher -- they're rambunctiously affectionate and enthusiastic, random and sloppy. It's like reading a really great DIY zine on Brazilian pop, with little articles on artists, producers, styles, etc. Definitely recommended.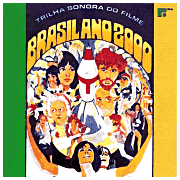 Various Artists "BRASIL ANO 2000" (Forma, 1969) (LP)


Tropicalia at its wankiest and most zonked out, with swathes of cerebral art-music, tribal/indiginous/world motifs galore, moody post-bossa acoustic tunes and a lot of excessiveness, indulgence and musical slack. Avantnik producer Rogerio Duprat, lyricist Jose Carlos Capinam and celeb provacateurs Gilberto Gil and Caetano Veloso collaborated on this oddball hodge-podge, with Gal Costa singing on several songs. Apparently this collects music from various films, some abandoned, others completed, stitched together with short snippets of this and that. It's weird, but a little too deliberately weird, and mostly not stuff that will sustain interest after a couple of initial auditions. Still, if you're on a serious tropicalia kick, you'll want to check this one out.


<! Various Artists "BRASIL ANO 2000" (Forma, 1969) 01. Introdućčo 02. Canćčo da Moća 03. A Família no Caminhao 04. Transformaćčo em Índio 05. Homem de Neandertal 06. śxtase 07. Retreta 08. Casamento e Sedućčo 09. Cena de Amor na Praia 10. A Fuga 11. Orgia Subterranea 12. Flexas ao Alvo 13. Show de me Esqueci 14. Coraćčo 15. Anúncio da Luta 16. Duelo de Garfo e Faca 17. Relógio do Tempo 18. No Quartel 19. Escolha da Liberdade 20. Nčo Identificado O elo perdido! A lacuna que existia na discografia tropicalista acaba de ser preenchida!!! "Brasil Ano 2000", é a trilha do filme homônimo lanćado em 1969. Os responsáveis pela trilha fazem parte da cúpula tropicalista. Gil, Capinam, Duprat e Caetano Veloso assinam as composićões contidas no filme. 20 faixas das quais trźs sčo de Gil e Capinam, uma de Caetano Veloso e as 16 restantes levam a assinatura de Duprat. O tempo total do LP dura cerca de 32 minutos e carrega momentos memoráveis. De comećo temos Gal Costa interpretando a excelente "Canćčo Da Moća", de Gil e Capinam, na ficha técnica nčo diz quem é o violonista que a acompanha, mas tenho quase certeza de que é o proprio Gil que o faz. Seguindo temos duas vinhetas de Duprat e outra canćčo de Gil e Capinam "Homen de Neandertal", interpretada por Gal e Bruno Ferreira. Mais uma vinheta e caimos no tema chamado "Retreta", tema que caberia em qualquer filme de Fellini sem destoar em nada, Duprat compôs um dobrado que deixaria Nino Rota morrendo de inveja (ah! Se Fellini tivesse ouvido isso! rsrs). Na sequźncia temos mais 5 vinhetas de tamanhos variáveis e que entre as quais Duprat desfolha citaćões de Felix Mendelssohn e de G. Rossini e sčo com elas que finaliza o Lado A do LP. O Lado B abre com "Show de Me Esqueci", uma espécie de síntese do filme interpretada por Gal , śnio Golćalves e Bruno Ferreira, nela estčo praticamente quase todas as melodias que permeam o filme. O que segue é a composićčo "Coraćčo", aqui Duprat re-utilizou a base do arranjo orquestral de "Coraćčo Materno" gravado um ano antes para o LP "Tropicália ou Panis Et Circenses" e substituiu o vocal de Caetano Veloso por um solo de clarinete fazendo outra melodia, creio, sem dúvida alguma, que Duprat fez uso dos tapes de "Coraćčo Materno" para o seu 'novo' "Coraćčo" como uma espécie de play back, é curioso ouví-las uma seguida da outra. Mais quatro vinhetas seguem na continuidade do álbum, duas merecem ser comentadas: "Duelo De Garfo e Faca", me arremete aos experimentos de Walter Smetak com suas propositais desafinaćões e diálogo entre os instrumentos e "Relógio Do Tempo", que devido a instrumentaćčo escolhida é o tema mais singelo do álbum, impossível nčo gostar. Mais duas e concluímos o repertório do disco: "Escolha Da Liberdade", novamente Duprat revisita os temas que aparecem no filme e cria nova melodia que vai servir de ponte para o último tema do álbum. "Nčo Identificado", composićčo de Caetano Veloso que foi escolhida como canćčo adicional e que encaixou perfeitamente, nčo poderia ter sido melhor a escolha. Mais uma vez Gal deixa seu recado concluindo o volume de maneira magistral. "...Vou andando, vou sonhando, vou sorrindo, seu sorriso sonho antigo em minha dor..." >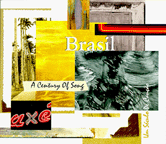 Various Artists "BRASIL: A CENTURY OF SONG" (Box Set) (Blue Jackel, 1995)


Various Artists "BRASIL v.1: FOLK & TRADITIONAL" (Blue Jackel, 1995)


Various Artists "BRASIL v.2: CARNAVAL" (Blue Jackel, 1995)


Various Artists "BRASIL v.3: BOSSA NOVA ERA" (Blue Jackel, 1995)


Various Artists "BRASIL v.4: MPB" (Blue Jackel, 1995)


This four CD set is meant to show the full sweep of Brazilian pop from the late 1800s, when samba was created, to the present day. It's available both as a box set, or as individual CDs. The first volume -- "Folk and Traditional" is the strongest: it contains a lot of early pop artists, such as Carmen Miranda, and Ary Barroso, as well as contemporary artists with an acoustic bent, such as Geraldo Azevedo and Joao do Vale. But with a lineup like that, why quibble over terminology? Later discs, especially the "Bossa Nova Era" and "MPB" are a bit thin and lack bite, at least in my humble opinion. One suspects they ran onto problems licensing the best stuff for inclusion in this anthology, which really is a shame. Well worth checking out, though, as it is one of the only collections of its kind available in the U.S.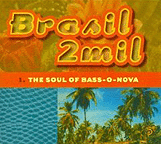 Various Artists "BRASIL 2 MIL: THE SOUL OF BASS-O-NOVA" (Six Degrees, 1999)


A killer collection of Brazil's best new artists. Includes cult favorites such as Lenine and Arnaldo Antunes, as well as better-known musicians such as rocker Chico Science and novo traditionalist, Virginia Rodrigues. The emphasis here is on smooth soul, triphop, and novo bossa nova, and vague hints of the Brazilian electronica scene -- it's interesting that Brazilian pop, which has often stumbled so badly over cheesy overproduction, is now finding such fertile ground in the dreamy, slow, chill-room vibe... Although this album fudges a little to select mellower tracks by occasionally rowdier artists, it's a strong song selection, and flows well as an album. A sweet peek at some of the new stuff which can barely be heard outside of Brazil proper -- highly recommended!

Various Artists "BRAZIL '70s v.1: THIRTEEN LATIN-JAZZ AND BOSSA NOVA TRACKS" (Superclasse, 2001)


Various Artists "BRAZIL '70s v.2: TWELVE SAMBA-FUNK AND BOSSA NOVA TRACKS" (Superclasse, 2001)


The Seventies are back with a vengance on these idiosyncratically-selected, fusion-heavy, occasionally disco-y collections. Actually, on a couple of tracks the first disc dips back into '60s turf, with a nod towards Joao Donato; the second volume gingerly stretches into the early '80s to include some later material by Tim Maia. In between, there's plenty of slick material, including tracks by the likes of Dave Grusin and Sergio Mendes, as well as nuggets such as Gerson King Combo's "Swing Do Rei" (still out of print!) and Miriam Makeba (of all people!!) covering Jorge Ben's sly masterpiece, "Xica Da Silva." If you like the SOUL SAMBA '70s collection, or the BOSSA NOVA EXCITING JAZZ series reviewed above, this retro set might also be right up your alley!
Various Artists "BRAZILIAN BEATS" (boxset) (Mr. Bongo, 2007)


An awesome and elegantly packaged collection of the first seven albums in the Brazilian Beats series, along with an additional disc of breakbeats and mixing from one of the djs in the Mr. Bongo label's orbit. This is the motherlode of the European/UK Brazilian-lounge-club dance scene, with an impressive mix of modern, clubby dance music and various archival entries from a variety of styles, including rediscovered Brazilian funk and soul, sleek MPB pop, dazzling batucada drumming and a smattering of authentic acoustic samba songs and regional music such as forro. The first disc is particularly strong on "lost gems" of the booming Braz-jazz scene of the 1960s and '70s, with strong tracks from solid jazz players such as Milton Banana, Sambalanco Trio, Tenorio, Jr. and fusion-jazz cult figures such as Anna Mazzotti. Pianist/bandleader Dom Salvador's "Barumba" is a standout track; later on the series unearths wild gems like "La Lupita" by Nino Gomez and Joao Donato's unusual "Cala Boca Menino." The series becomes progressively more clubby and electronic, particularly when showcasing the spazzy, hyperactive "baile funk" style, which is supposedly really big in Brazil. Along the way, standards and old faves from artists such as Jorge Ben, Joao Bosco, Orlandivo, Elis Regina and Tim Maia rub up against modern artists such as Marcelo D2, Seu Jorge and Ive Mendes, and novelty material such as the Barbatuques band, who use the human body to replicate the sounds and style of electronica and of Brazilian percussion. Although patterns run through the series, each volume has its own character, with the remixes and new stuff peaking on Volume 4, then giving way again to the retro, crate-digging vibe on later volumes. This really is an impressive collection -- even an old coot like myself who isn't that into the rap, techno and retro-fusion-disco tunes can find lots of to appreciate here, and music fans who use compilations as signposts to discover new artists and styles will find this box set a treasure trove that they can mine more deeply for years to come. Highly recommended!
Various Artists "BRAZILIAN BEATS" (Disc 1 of 7) (Mr. Bongo, 2007)


Various Artists "BRAZILIAN BEATS" (Disc 2 of 7) (Mr. Bongo, 2007)


Various Artists "BRAZILIAN BEATS" (Disc 3 of 7) (Mr. Bongo, 2007)

Various Artists "BRAZILIAN BEATS" (Disc 4 of 7) (Mr. Bongo, 2007)


Various Artists "BRAZILIAN BEATS" (Disc 5 of 7) (Mr. Bongo, 2007)


Various Artists "BRAZILIAN BEATS" (Disc 6 of 7) (Mr. Bongo, 2007)


Various Artists "BRAZILIAN BEATS BROOKLYN" (Disc 7 of 7) (Mr. Bongo, 2007)



Various Artists "BRAZIL CHORO: SAXOPHONE, WHY CRY?" (EMI Hemisphere, 1999)


A nice solid collection of latter-day choro recordings, including old-timers like Pixinguinha, Radames Gnattali and Waldir Azevedo, as wel as younger acolytes like Deo Rian, Severino Araujo and Paulinho Da Viola. This set is mainly from the 1960s and '70s, well after the heyday of the genre -- it's a bit on the flowery side, but still pretty darn good. If you can find it, it's a good introduction to the modern side of the style. Great liner notes, packed with concise, informative biographies of all the artists.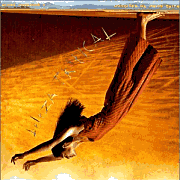 Various Artists "BRAZIL CLASSICS 1: TROPICALIA" (Sire/Fly Records, 1989)



You couldn't ask for a better sampler of post-bossa nova pop than this. Well, you could, but it'd be darned hard to find. In 1989, ex-Talking Head David Byrne spearheaded the "Brazil Classics" compilation series, which later became the foundation of his Luaka Bop label. He did a stupendous job cherry-picking the best of '70s and early '80s MPB, throwing in several super-catchy tunes such as Jorge Ben's "Umbabarauma" and Caetano Veloso's "Ile Ale," songs which really stick in your head and win you over. Also included: "Sonho Meu," perhaps the sweetest song recorded by either Gal Costa or Maria Bethania; several songs by Chico Buarque, including a wonderful duet with Milton Nascimento ("Calice"), and a couple of interesting tracks by the lesser-known female singer, Nazare Pereira. Admittedly, the second half of this record slides into cheesier terrain, but the slippage is relatively minor. This remains one of the best -- if not the best -- introduction to Brazilian pop available.


<! In 1989, ex-Talking Head David Byrne spearheaded the "BRAZIL CLASSICS" compilation series, which later became the foundation of his Luaka Bop label. Although at the time some Brazilian purists complained that the series concentrated too heavily on well-known and outdated pop from the 1960s and 1970s, Byrne countered that he just wanted to put out records of music that appealed to him personally. More power to him. The BRAZIL CLASSICS discs are still the best introductions to non-bossa nova Brazilian pop you can find anywhere. >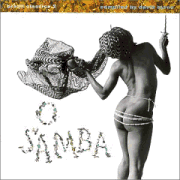 Various Artists "BRAZIL CLASSICS 2: O SAMBA -- SAMBA AND PAGODE" (Luaka Bop, 1989)



As stunning as the first volume -- maybe even moreso. Includes seductive vocals by big-name stars such as Clara Nunes, Beth Carvalho, Martinho da Vila and Almir Guineto, as well as tracks by lesser-known but also excellent artists. Another Byrne-produced album which has perfect pitch. Highly recommended, and sexy as all hell.

Various Artists "BRAZIL CLASSICS 3: FORRO, ETC." (Luaka Bop, 1991)


-- Really fun, catchy, accordion-based dance music from the Northeastern regions of Brazil. This collection features more pop-oriented material than other forro discs, and in some ways that makes it even better. Minor complaint: the liner notes describing forro are kind of lame. "A mixture of ska with polka in overdrive?" Oh, puh-lease!! Ska?!? (The Rough Guide To World Music makes the same error in trying to pitch forro to yankees by using comparisons which they think will sound familiar. They compare forro to Zydeco, another accordion-based genre...) Maybe a more accurate description might be a mix of polka, samba and Columbian cumbia. But why quibble? Regardless, this disc is a really cool collection! Among other things, it's got a classic track by Jackson Do Pandeiro on it. I want more!


<! 125 x 122 >

Various Artists "BRAZIL CLASSICS: BELEZA TROPICAL 2" (Luaka Bop, 1998)


OOOPS. I stand corrected... Well, they've done it again. Although the cheesiness of Brazilian pop has continued unabated since the CLASSICS series started a decade ago, David Byrne has managed to pull several gems out of the murk, once again proving his skill as an anthologist. Along with the inclusion of a deceptively promising Gilberto Gil tune (his output has been terrible for decades), this disc also includes new stars such as Marisa Monte and Daniela Mercury, as well as relative unknowns such as the dreamy Lenine, and the rather Beat Happening-y Arnaldo Antunes. A couple of disasterous tracks (Sergio Mendes) but mostly a nice sampler of 1990s MPB that's worth checking out.
Various Artists "BRAZIL CLASSICS AT 20: ANTI-AGING SOLUTIONS REVEALED" (LP) (Luaka Bop, 2008)



Ah, vinyl. (Or, if you prefer, digital downloads...) Here's a vinyl-only (or, if you prefer, digital download...) homage to Luaka Bop's fab, seven-album series of compilation albums devoted to the wonders of Brazilian music. This album distills a baker's dozen of favorite songs from the Brazil Classics discs, stating with Jorge Ben's earthshaking soccer anthem, "Umbabarauma," then easing into great tracks by Chico Buarque, Gal Costa, Martinho Da Vila, Luiz Gonzaga, Marisa Monte and others... The only downside to this bounty of beautiful music is that these really are the creme-de-la-creme of classic Brazilian pop: you'll have to look long and hard to find the other stuff that lives up to this high standard!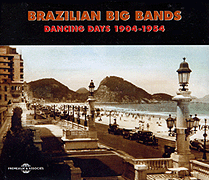 Various Artists "BRAZILIAN BIG BANDS -- DANCING DAYS: 1904-1954" (Fremeaux & Associes, 2005)


Gafieira music, the lively, big band-influenced dance jazz of the pre-bossa nova nightclubs, is one of Brazil's least well-known styles, eclipsed by the suave glamour of the bossa crowd and the various waves of rock and samba crossovers that followed. Gafieiras were dancehalls, homes to dancers and dance bands, and (in the best Brazilian tradition) many of the best bandleaders, such as Severino Araujo, Radames Gnattali and Zacharias, drew on many sources to craft their music. They played the kinetic frevo and choro styles, incorporated the muscularity and elegance of North American swing, and eventually gave in to the wave of mellower pop instrumentals and vocal music of the so-called "radio singers" era. The artists on this sturdy 2-CD set include some of the best musicians of the post-World War Two era, and their complex, lively music helped frame the musical vocabulary of Tom Jobim and other pioneers of the bossa nova style. Also included are earlier examples of large-ensemble recordings, including a protean recording of Ernesto Nazareth's "Brejeiro," recorded in 1904 by the Banda Do Corpo Dos Bombeiros de RJ, and several tracks from the Orquestra Victor Brasileira in the 1930s, when samba hit the mainstream. The first disc is the strongest, the rawest, the most evocative, with rougher sound quality and more aggressive music. Disc Two largely charts the domestication of the music, with mellower, more mannered performances, swank arrangements that were closer to Stan Kenton and Doc Severinsen than to the street sambas of Rio and Bahia. But for students of Brazilian popular culture, particularly of Brazilian jazz, this collection is an invaluable treasure trove. Intelligently assembled and well documented, it helps fill a major gap in the hidden history of one of the world's most fertile musical cultures. Recommended!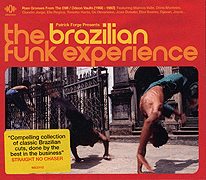 Various Artists "THE BRAZILIAN FUNK EXPERIENCE" (Nascente, 2006)


Well, I guess one person's booty-shaking funk explosion is another person's fusion/soft-pop/soul seranade... Especially when one of them is a British club DJ, and the other is a yobbish Yank living near Oakland. Anyway, I'm not trying to say that DJ Patrick Forge doesn't know his stuff -- clearly he does, and this disc is a nice bit of cratedigging, picking out some interesting and occasionally atypical oldies from folks like Alaide Costa, Joao Donato, Joyce, Elza Soares and Marcos Valle -- it's just that most of these tracks are hardly what I would consider (or advertise) as "funk." To me, funk is more like George Clinton and Bootsy Collins, James Brown and The Bar-Kays, and less like Lionel Richie or Manhattan Transfer. (Okay, that's not an entirely fair contrast, but it's close...) Anyway, this set of tracks drawn from the Odeon vaults, with material dating from 1968-1980, and includes several rarities as well as some nice surprises (Djavan's 1978 recording of "Nereci," with duet vocals by Mariazinha, is an album highlight. I'm skeptical of the "funk" label -- I think it's pretty misleading -- but folks who like downtempo soul'n'samba will probably enjoy this quite a bit. Certainly worth checking out!
Various Artists "BRAZILIAN LOVE AFFAIR 3" (Far Out, 2002)


Lounge-y Brazilian electronica and soft funk-fusion. I was actually surprised by how much I enjoyed this album, although others may find it a bit cloying. There were only a couple of tunes I found irritating; otherwise this is a nicely programmed, completely listenable album, featuring several fairly well-known new artists (Otto, Max De Castro, Joyce and others), some old-timers who are trying their hands at the new sound, and several bands that are well off the radar. It's easy listening of a pretty classy caliber. Recommended.

Various Artists "BRAZILIAN LULLABY" (Ellipsis Arts, 1999)



It probably shouldn't surprise you if I were to tell you that this disc is a little on the sleepy side... soporific, in fact. Pursuing their typically offbeat interests, the folks at Ellipsis slow things down a bit with this gentle set of lusophone sleepy-time tunes. Those of you who find yourselves complaining about modern Brazilian music being too mellow might wanna pass on this one... But maybe a few of you out there havesome little pals who need some sleep to grow on, and this may help out. Most of the artists on here are folks I've never heard of, other than Monica Salmaso and Arnaldo Antunes... his tune "Dorme," intoned in his trademark bullfrog grumble, is certainly one of the highlights of this collection.

Various Artists "BRAZILIAN PEBBLES: ACID, FLOWERS AND FUZZ GARAGE PSYCHEDELIA" (Baratos Afins, 2000)
Cool set of modern-day psychedelic and garage bands from Sao Paulo, ranging from "Secret Agent Man"-style surf-pop to totally trippy, echo-laden swirly stuff. A lot of variety and pretty cool bands. Particularly noteworthy are Nihilo, Os Espectros and Makina Du Tempo, who achieve the largest sounds on here, as well as the Superchunk-y Effervescing Elephant, whose "J. Jenie Junk" is pretty fun, despite being sung in English. Debts to numerous North American bands are plain, as are the inevitable nods towards hometown heroes, Os Mutantes. Well worth checking out, especially considering how little indiepop comes out of Brazil, and how good so much of it is. (NOTE: the Baratos Afins record store, which put this disc out, is probably the only place you're likely to find this album. Check out their website from the link above for mailorder info, as well as info on other Brazilian indie bands.)


<! really 109x108 >

Andy Votel/Various Artists "(ANDY VOTEL) BRAZILIKA" (Far Out, 2008)


A series of mash-ups and remixes of classic tropicalia and tropicalia-era rock and samba-pop, drawn from the archives of the RGE and Som Livre labels... In principle, I'm not that into the whole "remix" idea, though Votel does a nice job - this is listenable, and highlights a lot of well-chosen tracks. Still, it gets a little too "clubby" and beats-driven for me...
Various Artists "BRAZIL NOW" (Capitol/Metro Blue, 1998)


Brazilian pop, mostly recorded around 1996, though with a handful of "oldies" thrown in at the end. Cheesy, but solid, ballad-oriented pop. It does stick to the old school, though, with tracks by old-timers such as Maria Bethania, Lo Borges, Nana Caymmi, and only barely hints at the younger crowd. Worth checking out, though probably not for everyone.
---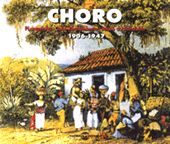 Various Artists "BRESIL -- CHORO - SAMBA - FREVO: 1914-1945" (Fremeaux & Associates/France, 1998)


Colossal. Enthralling. Essential. Legendary figures from the dawn of samba such as Pixinguinha, Noel Rosa, Sinho and Ary Barroso may seem distant and antique, but this excellent French compilation brings their music back with resounding immediacy. Two CDs worth of catchy, classy, crazy, playful creativity with an old-timey, jazzy feel. A lot of this would work well alongside old big band tunes, or Django Reinhardt records. HIGHLY recommended. Also check out the similar BRESIL: SAMBA collection.
---
Various Artists "BRESIL -- LE CHANT DU NORDESTE: 1928-1950" (Fremeaux & Associates, 2003)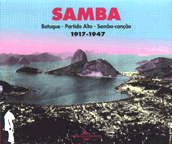 Various Artists "SAMBA -- BATUQUE - PARTIDO ALTO - SAMBA-CANCAO: 1917-1947" (Fremeaux & Associates, 1998)


The second in this fabulous archival series of early Brazilian pop songs. Of course, this 2-CD collection has a tasty sampling of early Carmen Miranda recordings, but better yet are the two dozen other tracks featuring fabulous artists whose work has been next to impossible to find for decades. Noel Rosa, Bahianho, Mario Reis, Cyro Monteiro and others are all represented -- this is a HIGHLY recommended collection!!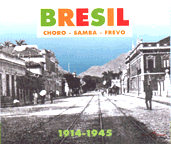 Various Artists "CHORO: 1906-1947" (Fremeaux & Associates/France, 1998)


Another stunner in this incredible French series. A beautiful collection of mostly-instrumental music, featuring the legendary Pixinguinha and acoustic jazz pioneer, mandolinist Jacob do Bandolim. There is some teensy overlap between this and the first BRESIL comp, but it's pretty negligible considering how great both collections are. This collection is indispensible for anyone looking into the roots of Brazilian samba.
---

Various Artists "BRIZZI DO BRASIL" (Amitata, 2004)



The songs of Aldo Brizzi, an Italian MPB enthusiast who writes some pretty nice stuff, covered here by Arnaldo Antunes, Zeca Baleiro, Carlinhos Brown, Gilberto Gil, Margareth Menezes, Caetano Veloso and others among the cream of modern Brazilian singers. The only weak moment on here was Virginia Rodrigues's take on the song "Cat's" -- I guess I just have to face up to the fact that I just don't like her voice, which I find precious and cloying. Otherwise, this is a very rich, sumptuous record -- well worth checking out!
---
>> More Compilation Albums | Artists: A-Z | Main Brazil Index
---



---