<! BR - BZ > <! MP3 11/30/08, 11/09/09, 03/09/12 > <! update 11/30/08, 11/09/09, 03/09/12 > <! pix 11/09/09 - reorg > <! ALLBM 11/30/08 - still need to add JC Assis-Brasil albums > <! icons 01/20/11 > <! Joao Brasil - singles artist - 2 remixes as of 12/12 B00651H0UQ and Evaldo Braga "O Idolo Negro" (Polydor, 1971) - Christian? Evaldo Braga "O Idolo Negro Vol. 2" (Polydor, 1971) > <! Rolando Boldrim "Som Brasil" - with Roze Brazilian Genghis Khan "Brazilian Genghis Khan" (RGE, 1984) - bad(?) rock/new wave? > <! Bonga, Tiao & Jo Maka "Racines De L'angola Au Bresil" (Playa Sound, 1978) - is this Bonga, from Angola? > <! Bumba Meu Boi "Madre Deus" (1993) Independent Label 1993 / VG/VG++ $20 - Amazing Boi Festival music ??? >
---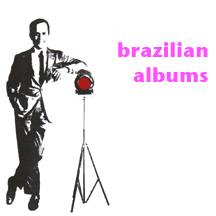 This is Page 5 of a listing of Brazilian artists under the letter "B"
If an artist or album you like is not reviewed here, please feel free
to contact me and make a suggestion.
---
A | B-1/ 2/ 3/ 4/ 5 | C | D | E | F | G | H | I | J | K | L | M | N | O | P | Q | R | S | T | U | V | W | X | Y | Z | Compilations
Brazilian Styles | 30 Recommended Records | Portuguese-language pop | Brazilian Links | Slipcue.Com
---
Graca Braga "Dia Do Graca: O Samba De Candeia" (Lua Discos, 2012) <! date? >


A tribute to 1950's samba composer Antonio Candeia...
Leandro Braga "E Por Que Nao?" (Arabesque, 1992)






<! Leandro Braga has been developing praised instrumental work in Brazil. As an arranger and pianist, he has been recording and touring with names like Ivan Lins, Djavan, Ney Matogrosso, Leila Pinheiro, Elba Ramalho, Jane Duboc, Zé Rodrix, Fafá de Belém, Cláudia, Beth Carvalho, Verônica Sabino, Elba Ramalho, Tim Maia, Zeca Pagodinho, Chico Buarque, and Johnny Alf, with whom he had one partnership and shared an album, a tribute to Noel Rosa (Lumiar, 1997). Braga also wrote music with partners Aldir Blanc, Elisa Lucinda, and Paulo César Pinheiro. He started to study the classical piano at age five. He graduated from medical school in 1978, but abandoned the profession to be a full-time musician; he studied with Luís Eća, his biggest influence. He has written award-winning cinema soundtracks (for films such as O Povo do Veneno, Prźmio Aquisićčo [IBAMA], and Meu Nome é Jočo [IBASE Vídeo]). He was responsible for the composition, arrangement, and execution of the soundtrack of China, O Ponto de Mutaćčo, produced for the government of the Republic of China. He also conducted for the musical Evita and was musical director of the play Somos Irmčs, about the famous sister singers Dircinha Batista and Linda Batista. He recorded his first solo album in 1992, E por que nčo? (Arabesque Records), which was distributed only in the U.S., Europe, Mexico, and Japan. His first release in Brazil was Pé na Cozinha (MPB/Warner, 1998). ~ Alvaro Neder, All Music Guide >

Leandro Braga & Johnny Alf "Noel Rosa: Letra E Musica" (Lumiar, 1997)





<! Leandro Braga & Claudette Soares title? (CID, 2001) B000062WO4 2001 Release features Claudette Soares and Leandro Braga on the Piano, Singing Mpb Greatest Hits such As: "Carolina" from Chico Buarque, "Minha Voz, Minha Vida" from Caetano Veloso, "eu Seique Vou Te Amar" from Tom Jobim and Vinicius De Moraes. >

Leandro Braga "A Musica De Dona Ivone Lara" (Rob Digital, 2001)








Waltel Branco - see artist profile




Ana Maria Brandao "Interpreta Sinho" (Copacabana, 1978)
A tribute to 1930's samba-cancao songwriter Sinho...


<! Heraldo do Monte - cavaquinho Hector Costita - flute Demétrio Santos Lima - flautim Isidoro Longano - clarinet, tenor sax Eduardo Pecci - clarinet, alto sax Paiolerri e Felpudo - pistons Biu e Arlindo - trombones Pezzela - oboe Mário Casali - piano Toniquinho - drums Gabriel Bahlis - baiss Edson - acoustic guitar Jorginho - ritmo Branca de Neve - surdo >


Leci Brandao - see artist profile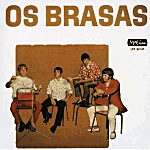 Os Brasas "Os Brasas" (Musicolor/Warner, 1968)


Fun Beatles-y/Herman's Hermits-ish rock-pop that fits comfortably into the jovem guarda sound, but with hints of grungy garage roots. Apparently guitarist Luis Vagner was in this band, well before his days as a samba-rock and reggae pioneer -- he co-authored many of these songs, which, other than a weird cover version of the "Davy Crockett" theme, are pretty cool, at least by contemporary Brazilian standards. There are lapses into some pretty syrupy ballads, and little of the fieriness of their handful of singles, but this is certainly a disc worth tracking down.


<! 01.a distČncia(oriental sadness) 02.beija-me agora 03.um dia falaremos de amor 04.quando o amor bater na porta(when love vomes knocking at your door) 05.meu eterno amor que te faz sonhar,linda garota(what makes you dream,pretty girl) 07.pancho lopez(ballad of davy crocket) 08.ao partir encontrei meu amor 09.benzinho nčo aperte 10.temas sem nome(theme without name) 11.nčo vá me deixar 12.sou triste por te amar http://pt.wikipedia.org/wiki/Os_Brasas >

Brasil & Company "Brasil & Company" (Cathexis, 2000)



Vocalist Vera Mara and guitarist Paul Meyers front this jazz-oriented New Jersey ensemble. Mara ably fills the role of samba-jazz chantuese, particularly on a sprightly version of the Carmen Miranda hit, "Tico-Tico No Fuba." Other songs include a pair of relatively obscure Jobim tunes, several luso-tinged jazz tunes by the likes of Wayne Shorter and Hermeto Pascoal, and a cover of Pixinguinha's instrumental classic, "1x0". Fairly lite overall, but a much stronger album than I expected on an independent jazz release. (You can contact the band directly through Jazz Corners.)


<! 109 x 108 >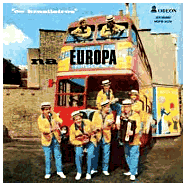 Os Brasileiros "Os Brasileiros Na Europa" (Odeon, 1958)
A joyful, upbeat album by an all-star ensemble that was equally adept in samba, forro and choro. Trio Irakitan provide earnest vocals in front of a band that featured Abel Ferreira on clarinet, Sivuca on accordion, and solid samba rhythms by Pernambuco do Pandeiro and drummer Dimas, along with some percussion by the Irakitan crew. It's all really fun stuff; in some ways I prefer the instrumental numbers where Ferreira and Sivuca deftly meld choro and forro. This album documents one of the numerous tours of Brazilian artists in Europe, and inspired the group to record at least one other album. Be great to see this in digital reissue some day!
Os Brasileiros "Os Brasileiros Novamente!" (Odeon, 1959)

Brasilia Modern Six "Estreia" (Odeon, 1959)
(Produced by Romeo Nunes)
Lethargic, lounge-music pop ballads, with flat female vocals and a bland male backing chorus, punctuated by a lazy vibrophone-and-guitar combo. Some songs in Portuguese, but more in English, such as "Those Were The Days" and "Say A Little Prayer." You can see what they were shooting for, but they fell short. Their lounge-y Latin version of the Doors' "Light My Fire" is semi-worthy pop-camp, but only if you're hardcore into the whole so-bad-it's-good ethos... There's other stuff I could think of that's so-bad-it's-better.

Brasilia Ritmos "Ritmos Do Brasil" (Odeon, 1959)
A lively set of samba and baiao music from a band with an unreal lineup of talent: Edson Machado is on drums, Waldir Azevedo plays cavaquinho, and Sivuca adds some accordion riffs that range from solid to practically subversive, with weird little twists and odd notions that will be readily identifiable to fans of his work. The rhythm section is solid, propelling the ensemble along, wile two vocalists -- a robust, likable male singer, and a gal who sometimes falls flat. Azevedo shines on the opening track, "Para Dancar," which has a goofy novelty quality worthy of Chet Atkins, but is dazzling nonetheless. All in all, a nice solid set of old-school Brazilian regional pop, with a dash of creative innovation, mostly from Sivuca working wonders in the margins. Definitely worth checking out, especially if you're a fan of Sivuca's work. Plus, composer Humberto Teixeira wrote the liner notes...!


<! ALT LK TEXT: A kooky little album, maniacally paced, combining choro and regional styles like forro and baiao, along with a goofy, though not quite glitzy, orchestral tone. The players include accordionist Sivuca and cavaquinho whiz Waldir Azevedo, as well as several other stalwart studio pros. There are a couple of singers who are enthusiastic, though rough-edged, including a gal named Wilma Valeria, who I've never heard of before... This isn't a blow-you-away kind of album, but it's got a lot of pep and pop to it; they sound like they had fun making it. > <! Conjunto Brasilia Ritmos - Ritmos do Brasil (1959), for Odeon, featuring Sivuca, Waldir Azevedo, Tiao Marinho and others. Little is know about this album and Conjunto Brasilia Ritmos, except a detailed personnel listing, which was gathered from Jornal Musical. Waldir Azevedo (cavaquinho) Sivuca (accordion) Norato (trombone) Jorge Santos (violao) Eliseu (pandeiro) Swing (voice, percussion) Wilma Valeria (voice, percussion) Tiao Marinho (bass) Edson (drums) Trio Fluminense (percussion) 01 - Para Danćar (Waldir Azevedo) 02 - Fantasia Carioca (Alcyr Pires Vermelho / Osvaldo Santiago) 03 - Moreninha (Humberto Teixeira) 04 - Tire a Mčo Daí (Cristóvčo de Alencar / César Brasil) 05 - Deus Me Perdôe (Lauro Maia / Humberto Teixeira) 06 - Passa Passa Moreninha (Roberto Martins / Mário Lago) 07 - Kalú (Humberto Teixeira) 08 - Fogo-pagô (Humberto Teixeira / Sivuca) 09 - Maracangalha (Dorival Caymmi) 10 - Comprando Barulho (Djalma Mafra / Jorge Tavares) 11 - Baianinha (Humberto Teixeira / Alcyr Pires Vermelho) 12 - Só Uma Louca Nčo Vź (Lauro Maia / Humberto Teixeira) >

Brasil Ritmo 67 & As Tres Mais "Botando Pra Quebrar" (RCA, 1970) (LP)



<! Joao Carlos Assis Brasil -- pianist. many many albums >


Victor Assis Brasil - see artist discography




Marya Bravo "De Pai Para Filha: Marya Bravo Canta Ze Rodrix" (Joia Moderna, 2002)



A tribute to MPB rocker Ze Rodrix...

The Brazil All-Stars "Rio Strut" (Fantasy, 2002)


A fairly slick collaborative effort featuring a host of Brazil's jazz-pop fusion elite... Joao Donato, Dom Um Romao and Eumir Deodato preside as the grand old men of this lavish project; a dozen other artists pitch in, including the songbirdish Ithamara Koorax, Claudio Roditi, Thuiago de Mello, Dino Rangel and others. For the most part this album is too glossy and fusion-y for my tastes, but there are several lovely ballads tucked away amid the many songs with larger arrangements. These moments of grace were enough to keep my attention...


<! different "Allstars" album: a comp? B00005LAMH >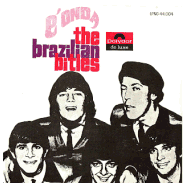 Brazilian Bitles "...E Onda" (Polydor, 1967)
Though they lay claim to the Beatles mystique, this late '60s Rio rock band had a strong streak of soft(er) rock, as much Jan & Dean and John & Paul... Apparently they emerged the nascent Brazilian garage scene and were one of the first bands to cover the Beatles (here, on their full-length debut, with "Qual a Razao," a cover of "Daytripper") as well as the Rolling Stones and others, in addition to some fine homegrown Brazilian rock. This disc hints at their more rugged roots, but also has some pretty soft edges... The Bitles also worked as a backing band for various artists; nice to hear them here on their own. A notable album from the jovem guarda scene, even though they are a bit too restrained overall. Worth a spin!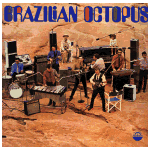 Brazilian Octopus "Brazilian Octopus" (Som Livre/Fermata, 1970)



(Produced by Mario Albanese & Fausto Canova)
Despite the freaky band name, this is a pretty standard-sounding light jazz release, albeit with a lot of heavyweight players in the lineup: guitarist Lanny Gordin, Hermeto Pascoal, pianist Cido Bianchi, bassist Nilson da Matta, and others. Apparently they were assembled as part of a band that played a yearlong live gig at a factory that also liked to host live music events. The music is a mix of smooth jazz (occasionally verging on muzaky kitsch) and some Latin jazz touches, as well as pop-orchestral/spy-jazz material... There are some dark undertones, particularly some unresolved minor chord action in downward scaled string arrangements, and I guess musically there's interesting stuff going on here, but it's more of a cerebral, jazz-lover's thing than an overt wowzer of an album. Certainly for students of Brazilian jazz, this is a cool historical document; kind of easy on the ears as well!
Brazilian Trio "Forests" (Zoho, 2008)



Braz-jazz from Duduka Da Fonseca, Helio Alves and Nilson Matta...

Os Brazoes "Os Brazoes" (RGE, 1969)



Historically cool, but musically flawed, this fuzz-laden, tropicalia-era acid-rock band hewed closely to the trail blazed by Gilberto Gil and Os Mutantes, in particular to the spacy, improvisational style that Gil fell into in the early '70s. Apparently, these guys were Gal Costa's backup band during her wildest freak-out years; but like her renowned psychedelic albums from 1968-69, this disc actually isn't that much fun to listen to. It's ill-formed, sluggish at times, and dimly concieved. A genuine relic of the times, and amazing in its own way, but not as compelling as the truly great records of the time were. That being said, I'll definitely hang on to my copy!


<! Luis Vagner in this band? >


Jose Briamonte - see artist discography




Leal Brito "Ritmos Do Brasil" (Musidisc, 1953)



<! 10" LP >

Leal Brito "Piano Em Samba" (Musidisc, 1955)



<! 10" LP > <! mostly Ary Barroso compositions >

Leal Brito "Vamos Dancar Com Britinho" (Sinter, 1956)





Leal Brito "Noel Rosa Sem Parceiros" (Sinter, 1957)



<! band includes Irany Pinto on violin and Jose Menezes on guitar >

Leal Brito "Pensando Em Ti" (Sinter, 1957)





Leal Brito "Sambas E Boleros" (Columbia, 1959)



<! with the "Octeto Columbia" includes medleys of songs by Djalma Ferreira as well as songs by Dolores Duran, Maysa and Sidney Bechet, as well as a bossa nova medley >

Leal Brito "Dancando Em Hi-Fi" (Columbia, 1960) <! date? >



<! includes "Adam And Eve" by Paul Anka >

Leal Brito "Exitos Sucessos Hits" (CBS, 1964) <! date? >





Leal Brito "Baile De Samba" (CBS, 1965) <! date? >





Leal Brito "The Piano Of Leal Brito -- Recordings: 1953-1957" (Black Round Records, 2009)


Vintage kitsch. A mix of nightclubby piano plinking and light-pop choro revival tunes, featuring the pianist nicknamed Britinho, both solo and with minimal accompaniment by some top-flight musicians such as guitarist Ze Menezes and clarinetist Abel Ferreira. These are hardly electrifying performances, but its still an interesting curio from the pre-bossa nova era. The first eight tracks are solo pieces, while the rest of the collection reissues a 1957 album called Noel Rosa Sem Parceiros.
Carlinhos Brown - see artist discography

Bruno & Caetano "Apocalypse" (Itaipu, 1980)
One of the rare instances in which I actually prefer hearing Brazilians singing in English... On this painfully earnest dystopian folk album, the Simon & Garfunkel-ish duo of Bruno & Caetano fret about technology, automation, war, environmental collapse and romantic disappointments, all at a sluggish tempo and with minimalist pop accompaniment. On "Prayer," they dip into religion, and the record takes on a different tint, punctuated by the following song, "SOS" (which stands for "Save Our Souls") It's a pretty hilarious album, perhaps of more interest to kitsch collectors than actual folk-freak fans. But either way, a document of its times.
Lenita Bruno "Por Toda Minha Vida -- Musica: Antonio Carlos Jobim, Poesia: Vinicius De Moraes" (Festa, 1959)


Lenita Bruno "Modinhas Fora De Moda" (Festa, 1960) <! 1958? >
In the past I've found Ms. Bruno's bossa nova recordings too operatic -- that is born out here on this fascinating (but lachrymose) album exploring the antique Brazilian serenade known as the modinha. Mining the deep reserve of this 18th Century romantic style, Bruno fully indulges her classical-operatic songbird tendencies, and in this context it sounds entirely appropriate. The modinha is a richly sentimental, syrupy, resolutely antique musical form, allowing Bruno to throw herself into the melodrama and flex her considerable vocal range, employing showy techniques that would be distracting in the quieter bossa environment. I suspect that the modinha repertoire can also be approached from an earthier, more rugged vantage point, but these genteel, fully orchestrated performances are quite nice. Probably not too accessible for the average Brazilian music fan, but richly rewarding when you get onto the proper wavelength.




Lenita Bruno "...Em Hollywood" (1964)





Lenita Bruno & Bud Shank "Work Of Love" (1964)



<! Associated with American music since the '50s when she was one of the most popular artists of Rádio Nacional, the importance of Lenita Bruno in bossa nova resides in the fact that she was the first interpreter to record "Eu Sei Que Vou Te Amar," "Por Toda a Minha Vida," "Sem Vocź," and "Soneto da Separaćčo" on her album Por Toda a Minha Vida (1959). Bruno started her artistic career in novice shows at the Rádio Nacional and Rádio Cruzeiro do Sul, having won several of them. Her first contract was signed with Rádio Mayrink Veiga in 1946, where she performed in duet with Dick Farney on his show. Having specialized in a pop/jazz repertory sung in English, Bruno had success in that period (extended to the early '50s on Rádio Nacional) with songs like "Always" (Irving Berlin), "Tonight" (Leonard Bernstein/Stephen Sondheim), and "Someone to Watch Over Me" (George Gershwin/Ira Gershwin), along with some operettas. Her first album was recorded in 1952, with "Um Domingo no Jardim de Allah" and "Enquanto Houver" (both by Lírio Panicali/Evaldo Rui). Through her husband, conductor Leo Peracchi (who orchestrated the play Orfeu da Conceićčo), Bruno made contact with Tom Jobim and Vinicius de Moraes in 1957. In 1959, she was invited by Jobim to record the LP Por Toda a Minha Vida, dedicated to the compositions of Jobim/Morais and orchestrated by Peracchi. In 1964, she went to New York, NY, where she recorded the LP Lenita Bruno em Hollywood, only with Brazilian songs, accompanied by Laurindo de Almeida, Clare Fischer, and Bud Schank. In the U.S., she also appeared on a TV special with José Feliciano and recorded another LP together with Bud Schank (Work of Love). Returning to Brazil, she would have her swan song with the shows Tribute to Mário de Andrade (Sala Funarte), Tom Jobim, Popular Ou Clássico? (in the Seis e Meia project), and in the solo show Para Amar e Sofrer (1986). (AMG) >

Ze Bruno "Big Circle" (Tonga Productions, 1999)


Glossy, but percussion-heavy, MPB from a Los Angeles-based Carioca expatriate... Percussionist Ze Bruno is a well-known session player who's worked with several big Brazilian stars -- the favor is repaid here by guest appearances from Ney Matogrosso and Leila Pinheiro; Pinheiro's vocals on a version of Baden Powell's "Conolacao" is one of the album's high points. While the glitzier aspects of the production -- the tinkly, soca tinged keyboards, and the like -- are not really my cup of tea, Bruno's muscular drumming underpins the album quite nicely. If you like slick stuff, you might enjoy checking this one out.
Paul Bryan "Listen Of Paul Bryan" (Blue Rock/Sonar Kollectiv, 1973/2008)



World pop culture is such a kick. Witness this goofy, charming folk-pop record, recorded in the early 1970s by Brazilian keyboardist Sergio Sa, performing under the pseudonym "Paul Bryan," for this set of English-language songs. The orchestration -- acoustic guitar with piano and light string sections -- is pure groovy, folk-freak retro, both kitschy and catchy and delightfully cloying and preposterous. Sa's thin voice has a distinctly feminine tone; on several songs, particularly the opening of "Like A Rainy Night," he sounds a lot like Carly Simon, for what that's worth. This disc, discovered by a lucky crate-digger somewhere in Germany, is both a real timewarp and a delightful example of Brazilian pop-envy... The untrained ear might wonder exactly what kind of accent this is, but, yeah, it's that charming Brazilian-doing-American sound that's familiar to fans of the tropicalia records of the same era. Silly stuff, but fun. Loungecore fans will definitely want to check this one out!


<! sounds like Carly Simon sometimes! >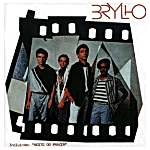 Brylho "Brylho" (Warner-Elektra, 1983)


Brazilian new wave pop, with a bluesy, soul-ish twist... Not quite my cup of tea, but they did have a distinctive sound... Features the soul/jazz songwriter and multi-intrumentalist, Claudio Zoli, who went on to a long solo career from here.
Chico Buarque - see artist discography
Cristina Buarque - see artist discography
The Bubbles - see artist discography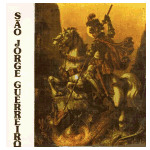 Babalao Carlos Buby "Sao Jorge Guerreiro" (Caritas, 1984) (LP)


A hardcore set of candomble music in the umbanda tradition, with songs in praise of various orixas... Carlos Buby is backed here by the Coral do Temple Espirita Caboclo Guaracy... Apparently this was re-released on CD, so you could look for that, too.
Burnier & Cartier "Burnier & Cartier" (RCA, 1974)


Singer-guitarists Octavio Burnier and Claudio Cartier had a glitzy, breezy pop-samba fusion sound, with a decidedly early-'70s cheerfulness that's reminiscent of the so-called "sunshine pop" style pioneered by the studio wizards in Los Angeles. Sort of an Association-meets-Jorge Ben-meets-George Benson kinda vibe. Although I'd be very embarassed and mortified to be caught listening to this at home, after a while it grew on me... Joao Bosco comes to mind right off the bat... Burnier's uncle, the great Luiz Bonfa, plays on a couple of tunes, and Paulo Moura adds some sax riffs...




Burnier & Cartier "Burnier & Cartier" (Odeon, 1976)





Octavio Burnier "Danca Infernal, MPBC" (Philips, 1979)
A solo set from one of the Burnier & Cartier duo... I'm not sure but I think this might be the only album he did under his own name, along with a single that came out around the same time...


<! Octavio Burnier - only one solo album? Burnier "Aventura" (Artsom) B004I67F6Y - this the single? or LP? Nephew from Luiz Bonfá, Octavio Burnier (aka Tavynho Bonfa) is not only a fine composer and arranger, is also a prodigious guitarist and notable in his vocal interpretations. Born in Rio De Janeiro, Tavynho Bonfa started out to play guitar around seven years old and since early he disclosed his talent with the approval of his uncle, the legendary artist Luiz Bonfá. He was indicated in 1998 by the Guitar Player magazine as one of the three better guitarists of Brazil, he is also an interpreter with lot's of years of national and international presentations. Tavynho Bonfa started in Brazil his artistic trajectory in 1971, recording for the soundtrack of one the first novels of TV Globo network and little time later in 1973 he made one year tour in Spain, recording an album as a member of the musical group Brazil Aquarius. After that, in Brazil, he was one of the pillars from Burnier & Cartier. The duet has been finished in the return of the Australian Tour in 1977, with the Don Burrows Quintet, George Golla and the Sydney String Quartet. He recorded his first solo album in 1979 ("Danća Infernal - Música popular Brasileria Contemporánea", Phillips). He changed some times his pseudonym and finally in 1998 he adopted the pseudonym of Tavynho Bonfa. His ability to write songs was responsible for the success of many famous artists as Fafá De Belém ("Moća do Mar") and Roupa Nova ("Clarear"). In Australia he acted with Don Burrows in the Sydney Opera House, in New York to the side of his uncle Luiz Bonfá and in San Diego with Azymuth band. B&C sing backup on Fafa De Belem 1978 album >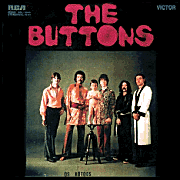 The Buttons "The Buttons" (RCA Victor, 1970)
The Buttons evolved out of a surf-y instrumental group called Os Botoes, recording this psychedelic pop album with English-language lyrics and lots of fuzzy guitar riffs and bouncy rhythms. Although I'm not necessarily a fan of Brazilian bands that don't sing in Portuguese, this disc does have a catchy feel. Very much in keeping with the Youngbloods/Three Dog Night/Turtles pop of the era, and worth a spin, I suppose, although you don't need to kill yourself to track this down. Apparently the band kept changing its name and morphed into an act called The Union, which recorded an album in 1973. They also backed singer Dave Maclean on his first album, which produced a hit song with the (English language) song "Me And You," which was used as the theme to a popular '70s telenovela, "Ossos Do Barao." Go figure. Of course, various members of this band worked with other '70s rockers, though this album was their main claim to fame.


<! Em 71 sai o Nelson da bateria para a entrada de Eduardo (Transa som) que ficou pouco tempo dando lugar ao grande baterista Marinho Thomas, nessa época o grupo chegou a gravar com o nome de The Union, porém só obtiveram sucesso em 73 quando gravaram um LP com a musica Me and You já com o nome "Dave Maclean" que foi tema da novela da rede globo - Ossos do Barčo. >

Nonato Buzar "Nonato Buzar" (RCA Victor, 1970) <! DATE?? check text below - contradictions >
The solo debut from composer Nonato Buzar, whose career spans back to the 1950s, and who played an active part in the growth of MPB in the '70s. Although he looks like a total freakazoid on the album cover, this is a fairly straightforward, poppy album, with perky though ambitious arrangements, but nothing particularly outrageous or avant-garde in the mix. Some nice, summery melodies, particularly on Side Two, with songs such as "Elementar Meu Caro Watson," "Beira-Mar," and the all-too-brief "A Feira." All the songs were written or co-written by Buzar, with collaborators that include Antonio Carlos Marques, Roberto Menescal and Torquato Neto. Definitely worth checking out.


<! Nonato Buzar (1970), his debut solo LP, a late debut, since Nonato was active since the late 50's with performances on nightclubs in Rio de Janeiro. Nonato was also the creator and leader of the most famous group from the Pilantragem Movement of the late 60's, A Turma da Pilantragem. Before this LP, Nonato left Brazil to live in Paris during 1972 to 1976 where he founded and recorded an album with a band called Nonato Buzar e o Pais Tropical. zecalouro has this French LP, but he will check the acceptance of this first Nonato album to decide about releasing this second one. Please give your feedback in comments. Tracks include twelve songs composed by Nonato Buzar, as follows: 01 - Que Película (Nonato Buzar / Torquato Neto) 02 - Uma Ordem Sim Sinhô (Nonato Buzar / Antônio Carlos Marques) 03 - Assim na Terra Como no Céu (Nonato Buzar / Roberto Menescal / Paulinho Tapajós) 04 - Vitória Vitória (Nonato Buzar) 05 - Irmčos Coragem (Nonato Buzar / Paulinho Tapajós) 06 - Olho D'água (Nonato Buzar / Paulinho Tapajós) 07 - 100 Milhas (O Donzelo) (Nonato Buzar / Paulo Sergio Valle) 08 - Elementar Meu Caro Watson (Nonato Buzar / Paulinho Tapajós) 09 - Beira-mar (Nonato Buzar / Antônio Carlos Marques) 10 - Verčo Vermelho (Nonato Buzar) 11 - A Feira (Nonato Buzar / Mônica Silveira) 12 - Quase Adeus (Nonato Buzar / Carlos Monteiro de Souza / Torquato Neto) >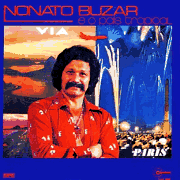 Nonato Buzar "Nonato Buzar E O Pais Tropical Via Paris" (EMI, 1975)


(Produced by Talmo Scaranari & Oseas Lopes)
An interesting mix of cheerful, disco-y pop, summery samba-rock and plain old brega MPB... Although songwriter Nonato Buzar arranged the music, and sings at the start of the album alongside a loose, flowery female chorus, on the second side of the disc he more or less gives the record over to singer Renata Lu, who emerges from the chorus and takes on the lead vocals. This disc was a little too glitzy for my tastes... I imagine, though, that folks in the acid jazz scene might do flip-flops of joy over it... It's a good, strong example of the genre, and very much of its time, and one of the few chances to hear Ms. Lu really cut loose as a solo artist.
Olivia Byington - see artist discography
Charlie Byrd - see Bossa Nova Jazz
---
Brazilian Music - Letter "C"
---



Main Brazil Index
World Music Index

---