<! MP3 11/10/09, 03/09/12 > <! pix 11/10/09 reorg > <! ALLBM 00/00/00 > <! icons 01/21/11 > <! UPDATES: 11/10/09 - c.cesar break-out 12/09 03/09/12 - added Vicente Celestino, Charlie Brown, Jr., Erlon Chaves pages 06/04/12 - added Chiquinho do Acordeon > <! RESEARCH: Geisa Celeste Nilton Cesar Celia - single-name artist >
---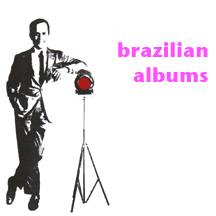 This is Page 4 of a listing of miscellaneous artists under the letter "C"
If an artist or album you like is not reviewed here, please feel free
to contact me and make a suggestion.
---
A | B | C-1 / 2 / 3 / 4 / 5 / 6 / 7 | D | E | F | G | H | I | J | K | L | M | N | O | P | Q | R | S | T | U | V | W | X | Y | Z | Compilations
Brazilian Styles | 30 Recommended Records | Portuguese-language pop | Brazilian Links | Slipcue.Com
---

Celeste "Cinco E Triste Da Manha" (Tapecar, 1978) (LP)


A competent, though unenthralling, version of the dominant MPB sound of the mid-1970s... Originally from Bahia, Celeste Vanuchi had a nice enough voice, and sounds like a fair approximation of Gal Costa. What this album lacks, however, is the radical spark that set MPB's pioneers apart from their imitators. This disc is noteworthy, however, for the inclusion of several songs by an up-and-coming composer named Djavan, who at the time was barely on the radar. This is probably one of the first records to feature cover versions of his work. Again, it's nice enough, and not in any way an unpleasant record... I'm not sure there's anything here I need to come back to, though...

Celeste "Laco De Cobra" (Odeon, 1979)
(Produced by Renato Correa & Geraldo Vespar) (LP)


Thick, jazzy MPB arrangements drape around Celeste's husky vocals which, again, can charitably be compared to Gal Costa... Mostly, though, it's a little difficult to listen to: the music is too glossy and fusion-y for my tastes, while her vocals are kind of rough and grating... and when the two extremes meet, they create a sense of pure melodrama and bombast. This album's a rarity, but it's not really my cup of tea. Some one more devoted to slick, syrupy '70s MPB might really dig it, though.


<! Celeste, supported by the arrangements of Geraldo Vespar and Helio Delmiro with production by Renato Correa and Geraldo Vespar. Pay special attention to tracks 04 - Saudade da Bahia and 08 - Procura-se, both written by a very early Rosa Passos. Thanks once again, Gabriel and Sergio Benutti. >

Celeste "Celeste" (Selo Pentegrama, 1983)





Geisa Celeste "Coleros" (Tropicana, 1973) <! date? >



<! One of the representatives of the style "Fossa"/"Dor-de-Cotovelo", Geisa Celeste was born in Sacramento, Minas Gerais and at the age of six she used to sing in school parties and at the local radio station. A few years later, the family moved to Uberada, also in the State of Minas Gerais, and there, together with her sister Diva, she formed the Duo Celeste and soon the city became too small for the talented sisters who went to Sčo Paulo in search for new opportunities. In the metropolis they were hired to be part of the Rádio Record's cast and there they met Mário Zan, who was so impressed by the performance of the duo that he managed to arrange for them to record 78 r.p.m.'s. Geisa and Diva sang alongside big names of the time, like Cascatinha E Nhana, Duo Guarujá, Demônios da Garoa and Palmeira E Biá. When Diva got married, Geisa started her solo career and the international tours followed one after the other, with shows in Switzerland, Germany, Italy, Chile and Argentina. She sang in several of those languages. From the ten albums she recorded for Cartaz, Copacabana, RGE and Inspiraćčo, many of them had extremely good repertories. Geisa also worked on radio soap-operas, films, and sold-out shows in many sophisticated hotels. She was also a frequent guest on the programs hosted by Bolinha, Chacrinha, Agnaldo Rayol, Francisco Petrônio, Ayrton and Lolita Rodrigues, Moacyr Franco, Silvio Santos and most recently Faustčo. Geisa Celeste "Sabor A Mi" Geisa Celeste "Dio Come Ti Amo - Itália Sucessos Inesquecíveis" Geisa Celeste "Cierro Mis Ojos" Geisa Celeste "Historia De Un Amor" >


Vicente Celestino - see artist discography


<! Celia "Zozoio Como E Que E" Verocai Briamonte Duprat 1970 BRAZIL LP >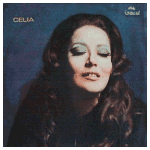 Celia "Celia" (Continental, 1971)
A fascinating album by a slightly subpar singer... Celia was one of the "festival" singers of the early 1970s who made her debut on television shows and in live, competitive festival performances. Her debut album features a wealth of talent as well as a very strong, very contemporary repertoire. Songs by up-and-coming composers such as Nelson Angelo, Ivan Lins, Joyce and Lo Borges are framed by the unmistakable kaleidoscopic pop of arranger Rogerio Duprat. It's a funny record, though: Celia's performances on the first third of the album are often pretty awkward -- bad, even. But as the record drifts into more of a psychedelic rock mode, she seems to relax a bit and on the final tracks, she's quite appealing... Maybe she just got more comfortable in the studio as the sessions went on? Anyway, there's some stuff on here that's good, some that's a bit wobbly, even a little embarrassing, like the faux-orgasmic "Blues," which opens the album on an unfortunate, burlesque-flavored note. The psychedelic/tropicalia elements include electric guitar by cult fave Arthur Verocai, who is also credited as an arranger, along with Duprat and Jose Briamonte. Certainly worth checking out!


<! Aos 13 anos, a cantora Célia comećou a se interessar por música. Estudou violčo clássico e popular, harmonia, teoria e composićčo. Incentivada por diversos amigos, decidiu dedicar-se ao canto. Em 1970, foi lanćada no programa "Um Instante Maestro", de Flávio Cavalcanti, obtendo grande źxito. Tanto que em 1971 já gravava seu primeiro LP na Continental, "Célia", celebrado com vários prźmios. No ano seguinte, gravou novo disco, com canćões como "Detalhes" e "A Hora É Essa" (ambas de Roberto & Erasmo Carlos) e a partir de entčo participou de alguns festivais da canćčo na Venezuela e no Uruguai. Em 75, lanćou seu terceiro LP, com "Camisa Amarela" (Ary Barroso), "Onde Estčo os Tamborins?" (Pedro Caetano) e "Nčo Há Porque" (Ivan Lins e Vitor Martins). Em 77 gravou o quarto LP, dedicado a renomados autores de samba, e estreou o show "Por um Beijo", no Teatro Pixinguinha (SP), ficando em cartaz por seis meses. Em 79, excursionou pelo Brasil com o projeto Pixinguinha, ao lado de Paulo Moura. Nos anos seguintes, continuou fazendo shows em teatros e boates para seu público cativo - especialmente em Sčo Paulo, sua cidade natal -, tais como "Toda Delícia" (80), "Fogo, Por Favor" (82), "Forća" (83) - este ao lado de Rosa Maria e Miriam Batucada -, "Vento Bravo" (84), "A Louca do Bordel" (91), entre outros. Nos anos 80 lanćou mais dois discos. Depois, só voltaria aos estúdios em 1993, com "Louca de Saudade". Em 95, estrelou o show "Os Gordos Também Amam" em dupla com o empresário e dublź de cantor José Maurício Machline. No ano seguinte, comemorou 25 anos de carreira com o show "Célia e Banda Son Caribe", no Espaćo Vinicius de Moraes (SP), com repertório de salsas, mambos e merengues. Em 98, realizou o show "Ame" em dupla com o cantor Zé Luiz Mazziotti no Tom Brasil, cantando clássicos da MPB. Ao lado do mesmo Zé Luiz, gravou em 2000 o CD "Pra Fugir da Saudade" (Jam), dedicado aos sambas de Paulinho da Viola. Apesar de ter vários discos gravados, nunca obteve grandes sucessos radiofônicos, destacando-se como cantora da noite paulistana. Arranjos de Rogério Duprat / Arthur Verocai / José Briamonte / Pocho Perez Faixas: 1 Blues (Capinan - Joyce) 2 No clarčo da lua cheia (Ronaldo Monteiro - Ivan Lins) 3 Durango Kid (Toninho Horta - Fernando Brant) 4 David (Nelson Śngelo) 5 To be (Joyce) 6 Abrace Paul McCartney (Joyce) 7 Pelo teletipo (José Jorge - Ruy Maurity) 8 Adeus batucada (Sinval Silva) 9 Para Lennon e McCartney (Márcio Borges - Lô Borges - Fernando Brant) 10 Zózoio - Como é que é (Nelson Śngelo) 11 Fotograma (Tibério Gaspar - Antônio Adolfo) >
Celia "Celia" (Continental, 1972)
Hey, look: she recorded another album with Arthur Verocai, this time with him as the main conductor/arranger. Anyone out there know more about Celia? It looks like she had a few other albums, but it's hard to say for sure. Also, anyone know what her full name was?


<! 01 - A hora é essa (Erasmo Carlos - Roberto Carlos) 02 - Toda quarta-feira depois do amor (Luiz Carlos Sá - Zé Rodrix) 03 - Dominus tecum (Paulo Sergio Valle - Marcos Valle) 04 - Ay Adelita (Piry Reis - Jočo Carlos Pádua) 05 - Vida de artista (Luiz Carlos Sá - Zé Rodrix) 06 - Mia (Armando Manzanero) 07 - Na boca do sol (Vitor Martins - Arthur Verocai) 08 - Em família (Tom - Dal) 09 - Detalhes (Erasmo Carlos - Roberto Carlos) 10 - É preciso dizer adeus (Tom Jobim - Vinicius de Moraes) 11 - Dez bilhões de neurônios(Zezinha Nogueira - Paulinho Nogueira) 12 - Badalaćčo (Bahia volume 2) (Nonato Buzar - Dito - Tom) Arranged and conducted by Arthur Verocai > <! Celia - also albums '72 and '75, '77 on Omega? Celia & Celma - "Cantam Ary Barroso: Ary Mineiro" (Revivendo) 6423101140 - LP only? >

Cerebro Eletronico "Pareco Moderno" (Tratore-Phonobase, 2008)


Electro-tinged, folky indie rock... Fairly amorphous and spacy; didn't really grab my imagination, but it sounded mellow and easy on the ears...


<! 01/11: MP3 only >


Chico Cesar - see artist discography





Silvio Cesar - see artist discography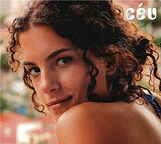 CeU "CeU" (Six Degrees/Urban Jungle, 2006)



Fluid, honeyed samba-synth-soul, in the same tradition as other Six Degrees Brazilian crossover divas such as Bebel Gilberto and Cibelle. Originally released on a Brazilian indie label, Urban Jungle, this is a smooth set of modern pop-electronica, impressively packed with over a dozen original compositions, and just two cover tunes, one by Joao Bosco and one by reggae legend Bob Marley. Hailing from Sao Paulo, CeU ably represents the unrepentant pop sentiments of the city's musical scene, and while few of these tracks stand out as the kind of song that will get stuck in your head all day long, the album itself is quite lovely, a disc that you can leave in the stereo for weeks on end and never tire of... Definitely worth checking out. (Note: if you like this album , you should also check out her work with the experimental pop ensemble, Sonidos.)
CeU "CeU Remixed" (EP) (Six Degrees, 2007)


(Originally produced by Beto Villares & CeU. And then, y'know... remixed.)
A nice remix set by Brazilian pop-tronica singer CeU, who hails from Sao Paulo and gathers many of that rock-oriented big city's finest young performers into her crew. Some of you may have noted that I am not the world's biggest fan of or expert in clubby dance music and electronica, nor am I generally all that into remix projects -- most times, I think the artists probably got it right the first time. That being said, this EP (which is commercially available only as an electronic download) has a nice feel... Several dubby tracks take remixing back to its reggae roots, and CeU's vocals, drifting atop and in between whatever soundscapes her producers concoct, carry you along in a variety of settings. Her debut album, where these songs originally appeared, has a stronger, more cohesive pop edge, but this is a nice chill-out disc. Worth checking out.


<! Four songs -- "Malemolencia," "Roda," "Lenda" and "Rainha" -- with six remixes by artists including Instituto, Bombay Dub Orchestra, ZAMAN 8 and others. A little too clubby for me, but CeU's electro fans might dig it. >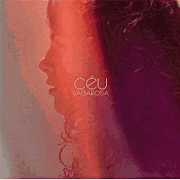 CeU "Vagarosa" (Six Degrees, 2009)



(Produced by Beto Villares, Gustavo Lenzo, Gui Amabis & Ceu)
Wow. This one's a doozy. I've been getting more and more tapped into CeU, particularly in her role as the "face" of the newly invigorated Sao Paulo pop scene. Not only is she pals with some of the most creative young musicians in Brazil, but she's a singularly appealing vocalist in her own right; her tone is pleasant, and her phrasing is decisive and strong. This record floored me, though. Indeed, I had trouble getting past the second track, "Cangote": it took me almost a week to quit hitting the rewind button, because I kept getting tingles each time I heard it. It's a rich, fresh mix of styles, a heavy dub reggae, mixed with Brazilian harmonics and some tweaky melodic elements, particularly some Arabic-flavored lead organ and mellotron riffs that bring to mind the Ethiopian groove of Mahmoud Ahmed. It's such a cool song. So totally cool. The track that follows, "Comadi," also shows a strong familiarity with the best classic Jamaican dub, although this time with a ska-like uptempo vibe. Maybe Sly & Robbie never got to cut a session with Gal Costa back in the day, but if they had, it might have been this good. Anyway, a whole album in this reggae stylee would have been fine by me, but the tracks that followed were equally rich and rewarding, blending samba, jazz, bossa nova, indie rock and more dub in an entirely satisfying, confident mix. Along for the ride are Sao Paulo scenesters such as Gui Amabis, Curumin and Beto Villares, as well as a number of guest performers, including old-time soul star Luiz Melodia, who is surprisingly good in his duet cameo. Although there's still some of the sexy, mellow electronica cool of CeU's labelmate Bebel Gilberto in the mix, these guys have gone way past the chill-room club mix mentality, and they're making some of the most adventurous yet sensuous music modern music coming out of Brazil today. I think you'll really like this record.
CeU "Caravana Sereia Bloom" (Six Degrees, 2012)



Ceu Da Boca "Serie Millennium" (Universal, 2002)


A best-of collection featuring tracks off the albums Ceu Da Boca (1981) and Baratotal (1982), originally released on the Polygram label. Features choral versions of songs by Gilberto Gil, Lula Queiroga, Luiz Eca, and others.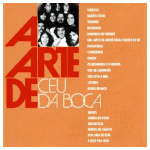 Ceu Da Boca "A Arte De" (Universal, 2002)


Ditto.
Ceu Da Boca "Ceu Da Boca" (Philips, 1981) (LP)

Ceu Da Boca "Baratotal" (Philips, 1981) (LP)

Chapeu De Palha "Flor Amorosa"

Chapeu De Palha "Choro, Samba E Gafieira" (Radio MEC/Rob Digital, 2003)





<! same as "Sempre" album listed in 2006 Rob Digital booklet? >


Charlie Brown, Jr. - see artist discography





Erlon Chaves - see artist discography




Gilvan Chaves "10 Polegadas" (Mocambo, 1956)



<! coco & baiao > <! pic >

Gilvan Chaves "Encantos Do Nordeste" (Columbia, 1958)



<! "Encantos do Nordeste" faz uma viagem desde o interior até o litoral e inclui piadas e pequenos "causos" e "matutadas" como Gilvan costumava chamar suas poesias. Na contra capa, um emocionado depoimento do Mestre CČmara Cascudo sobre o Gilvan, a quem nomeou membro titular da Sociedade Brasileira de Folclore. Divirtam-se com Encantos do Nordeste! 01 – Benvindo nortista (Gilvan Chaves) 02 – Aboio do carreiro (J. Alex) 03 – Derna de piquinininho (Gilvan Chaves) 04 – As 4 coisas do mundo (D. P. adap. Fernando Luis da CČmara Cascudo – Gilvan Chaves) 05 – Moleque de cancela (Gilvan Chaves) 06 – Sete folegos (Gilvan Chaves) 07 – Serenata (Fernando Luis Camara Cascudo) 08 – Topada (Gilvan Chaves) 09 – Sina danada (Nazareno de Brito – Gilvan Chaves) 10 – Cabôca da peste (Gilvan Chaves) 11 – Ida e volta (Gilvan Chaves) 12 – Prece ao vento (Gilvan Chaves – F. L. CČmara Cascudo – Alcyr P Vermelho) 13 – Matuto (J. Cavalcante) 14 – Pregões diversos (D. P.) 15 – Vovó Sabina (J. Cavalcante) >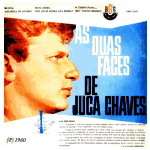 Juca Chaves "As Duas Faces De Juca Chaves" (RGE, 1960)
Humorist Jucas Chaves, originally known for his written satire, uses an archaic, stripped down musical style, the modinha, to deliver his wry asides. It's an entertaining, unusual sound, but if you listen to an entire album, it all starts to sound the same. Chaves was hardly a great singer, and he plays this up to maximize the comedic effect... Which is all very well and fine, but you have to keep in mind that this album is more about word play than it is about music. An interesting cultural curio, though!


<! Juca Chaves - As Duas Faces de Juca Chaves (1960), for RGE, the debut LP of a unique figure in the Brazilian musical scene. Juca Chaves music is all about corrosive humor against Brazilian politics and key figures of economy. However, the amazing fact is the vehicle that Juca Chaves uses to deliver his message, music, mainly sweet and romantic modinhas. The outcome is very funny, especially if you understand Portuguese. If you are in the mood of hearing something different, this is the right choice for today. Tracks include: 01 - Presidente Bossa Nova (Juca Chaves) 02 - Nasal Sensual (Juca Chaves) 03 - Violčo no Ombro (Juca Chaves) 04 - Nós os Gatos (Juca Chaves) 05 - Atraso e Solućčo (Juca Chaves) 06 - Tô Duro (Juca Chaves) 07 - Menina (Juca Chaves) 08 - Aquarela de Sonhos (Juca Chaves) 09 - Musa Infiel (Juca Chaves) 10 - Por Quem Sonha Ana Maria (Juca Chaves) 11 - O Tempo Passa (Juca Chaves) 12 - Meu Violčo Morreu (Juca Chaves) >

Luiz Chaves E Seu Conjunto "Projecao" (RGE, 1963)



Swank, nightclubby big band versions of recently-minted bossa nova standards, with bassist Luiz Chaves and pianist Hamilton (Amilton) Godoy, of the Zimbo Trio. This is well-performed, though unoriginal -- still, it's a good example of how high-class Ellingtonian jazz motifs filtered into the Brazilian scene. Like Ellington, Chaves straddled the classical, jazz and pop worlds, although modern listeners may find his approach little more than competent and professional. The tinkly piano work by Hamilton Godoy is the most distracting element, otherwise this has some nice moments, in a "Harlem Nocturne" kinda way; Chaves and Godoy went on to co-found the long-lived Zimbo Trio.
Chiclete Com Banana - see artist discography
China "Um So" (EMI-Cardume, 2006)


A 6-song EP of contemporary rock, some of it playfully punky, some of it tempered by Brazilian bossa, and some of it kind of mellow and Calexico-ish. Worth checking out.
Maquinhos China/Various Artists "RODA DE SAMBA DE PARTIDO ALTO" (Cedro Rosa, 2009)


(Produced by Virginia Carvalho)
Four younger artists -- backed by a cast of thousands -- recreate the funky, joyful vibe of the classic "partido de alto" albums of the roots-samba revival of the 1960s and '70s. Led by percussion and cavaquinho, singers Maquinhos China, Renatinho Partideiro, Serginho Procopio and Tiago Mocoto move jovially through a set of songs that recall the heyday of bands such as Os Originais do Samba, with surprisingly little in the way of modern, contemporary musical ornamentation. If you like the old style sound, you might really enjoy this loose, funky album.


<! - various?? - same China? - Nilze Carvalho on here, don't recognize the others - is Virginia Carvalho related to Beth? >


Chiquinho Do Acordeon - see artist discography




Chocolate Da Bahia "Chocolate Da Bahia" (Som Livre, 1977) <! date? >

Chocolate Da Bahia "Barraca Do Chocolate" (Som Livre, 1977) (LP)





<! Oke Ole Ode Ava???? >

Os Choroes "Chorinhos Da Pesada" (Serie Choro -- Grandes Solistas) (Odeon, 1971)


A disappointing set of modernized choro music, churned out and given a glitzy, slightly Vegas-y, big-bandish sheen. This jazz/gafieira supergroup included flautist Altamiro Carrilho, trombonist Raul De Barros, clarinetist Abel Ferreira, pianist (and grise eminence) Radames Gnattali and others... Lots of instrumental talent, but the tone of the album is a too brisk and prefab, a bit too controlled. Didn't work for me, at least.
Choronas "Atraente" (Paulus, 2005)

Choronas "Convida" (Paulus, 2005)

Choronas "O Brasil Toca Choro" (Tratore, 2008)


---
Brazilian Music - More Letter "C"
---



Main Brazil Index
World Music Index

---