<! MP3 10/19/08, 03/21/12 > <! pix 11/13/09 - reorg > <! ALLBM 00/00/00 > <! icons 01/21/11 > <! DOA - DOZ > <! UPDATES: 10/19/08, 11/13/09 - break out discographies for Agostinho Dos Santos, Dominguinhos 03/20/12 - added Dodo & Osmar, Robertinho Do Recife, Agostinho Dos Santos pages 03/29/12 - Joao do Vale page >
---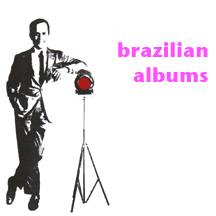 This is Page 5 of Brazilian artists under the letter "D"
If an artist or album you like is not reviewed here, please feel free
to contact me and make a suggestion.
---
A | B | C | D-1 / 2 / 3 / 4 / 5 / 6 | E | F | G | H | I | J | K | L | M | N | O | P | Q | R | S | T | U | V | W | X | Y | Z | Compilations
Brazilian Styles | 30 Recommended Records | Portuguese-language pop | Brazilian Links | Slipcue.Com
---
Chiquinho Do Acordeon - see artist discography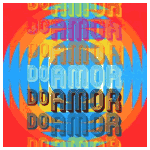 Do Amor "Do Amor" (Tratore, 2010)


Hook-filled, melodic alt-pop with jittery rhythms and Portuguese lyrics. I've seen these guys described somewhere as "the Brazilian Vampire Weekend," and I guess that's an apt comparison: depending on your point of view, this could either be a lot of fun, or kind of facile and irritating. You decide!
Jacob Do Bandolim - see artist discography

Mane Do Cavaco "Martinho Da Vila Apresenta Mane Do Cavaco" (RCA, 1973)



Cavaquinho whiz Mane Do Cavaco whirls through a lively set of choro and samba instrumentals, evoking the spirit of Jacob Do Bandolim, though with modernized dips into the pagode samba sound that was emerging at the time, and even shows off a little taking a spin at a Johann Sebastian Bach melody (which he includes in a medley of classic tunes by Pixinguinha and Jacob Do Bandolim...) Do Cavaco's technique is rather emphatic and forceful -- although he's clearly a virtuoso, he doesn't throw in as many of the super-sweet licks that make the best choro music sound so subtle and refined. Regardless, this is a very nice record, packed with dazzling performances and fun melodies... Recommended!

Jair Do Cavaquinho "Seu Jair Do Cavaquinho" (EMI/Phonomotor, 2002)


Do Cavaquinho, a central member of the Portela samba school's velha guarda, is celebrated and spotlighted on this fine, affectionate album, which is, amazingly enough, his first solo album. The driving force behind the album is Phonomotor label head, pop star Marisa Monte, whose father was head of the Portela escola in the 1960s, but while she bankrolled the project, Monte remains very much in the background, content merely to document, not to dominate. All the songs were written or co-written by Jair over his decades-long career, and samba fans may recognize many of them from other artist's albums. The arrangements by Pedro Amorim warmly frame Do Cavaquinho's now-frail voice. These songs don't barrel along at lightning speed, but they also don't have to: the honied lyricism and well-draped nostalgia are enough to evoke the style's glory days. A nice record; if you enjoyed the Velha Guarda da Portela album that came out a couple of years earlier, then you should definitely track this one down as well.


<! apparently this ASIN B00006LVIA has been de-listed 10.08 > <! real name Jair Costa? >


Dodo & Osmar - see artist discography



Aniceto Do Imperio "Partido Alto Nota 10" (CID, 1984)





<! all songs by Aniceto José Menezes - violčo, viola, cavaquinho Carlinho "Conjunto Nosso Samba" - cavaquinho Alberto Nonato - pandeiro Argemiro - pandeiro Casquinha - pandeiro Paulinho do Pandeiro - pandeiro Geraldo Bongô - tumbadora Gordinho "Conjunto Nosso Samba" - prato, surdo (8) vocals: As Gatas, Doca, Djanira, Dulce, Conjunto Nosso Samba Special participation: Martinho da Vila (2) Roberto Ribeiro (4) Zezé Motta (6) Jočo Nogueira (8) Dona Ivone Lara (10) Clementina de Jesus (12) >
Jorginho Do Imperio "Brilhantes" (Sony-Columbia, 1998)
The son of one of the founding members of the Imperio Serrano samba school, Jorginho is a fine songwriter and stylist, much in the mould of Martinho Da Vila. This best-of collection is a lovely set of pretty-sounding samba-pop of late 1970s/early '80s vintage, the classic '70s pagode style of artists such as Clara Nunes and Martinho Da Vila... This isn't as transcendant or magical as some music in the style, but it holds its own with the best of the style. Consistently pleasant and low-key, with an adequately sexy, laid-back delivery... Worth tracking down!
Jorginho Do Imperio "Viagem Encantada" (Polydor, 1975) (LP)


(Produced by Carlos Lemos & Leo Soares)
An absolutely gorgeous mid-'70s pagode samba album, recorded when the style was at its peak. Fans of Roberto Ribeiro, Alcione and Clara Nunes will want to check out Do Imperio's early work as well... Sweet, swaying, melodic tracks, with velvety vocals and rock-solid musicianship throughout. The backing band include Ze Menezes on guitar, Manoel do Cavacao on cavaquinho and various killer percussionists. The songs are all written by samba school insiders -- a couple by Jorginho Do Imperio, one by Mano Decio da Viola, and several other less well-known musicians of the era. Great stuff... highly recommended!
Jorginho Do Imperio "Medalhas E Brazoes" (CBS, 1977) (LP)





<! Jorginho Do Imperio "Coisa Boa" (CBS, xxxxxxxx) (LP) B004V10TZU >

Jorginho Do Imperio "Um Cidadao Do Samba" (Rio Quadra, 2002)

Jorginho Do Imperio "Pra Quem Gosta De Samba: Ao Vivo" (Sony-BMG, 2002)

Jorginho Do Imperio "20 Super Sucessos" (RCA, 2007)

Jorginho Do Imperio "O Sucesso" (EMI, 2007)





<! Dom & Ravel "Terra Boa" (1971) Dom & Ravel "Animais Irracionais" (1974) Dom & Ravel "Brasil, Campo e Cidade" (SBT, 1982) (LP) B006ZQVLI8 Copacabana? Pop duo, brothers from Ceara/Sao Paulo: Os irmčos Eduardo Gomes de Farias, 1947- (Ravel) e Eustáquio Gomes de Farias 21/08/1944 - 2000, (Dom) Dom died in 2000; in 2001 Ravel recorded tribute album: Ravel "Deus E O Juiz" (2001) >
Domenico +2 "Sincerely Hot" (Pingpong, 2003)



An atypical band, seeking an atypical audience, this trio was known a year earlier as Moreno Veloso +2, gaining widespread praise in Brazil and abroad for an alluring mix of indie rock, electronica and modernized MPB. Part of their acclaim came from the presence of Moreno himself, son of the mega-superstar Caetano Veloso, who showed much of his father's adventurous musical spirit and relaxed performance style. But, having established itself as a "world music" band to content with, the Plus Twos went ahead and followed the ultrademocratic game plan they'd set out with at the start, to have each of the band members record a disc under their name... This time around, it's drummer Domenico's turn, and the shift in musical direction is quite remarkable... This album boasts a pronouncedly modern, American-style tilt towards brash, bright electronic pop and indierock motifs worthy of any critic's darling out of Seattle, Portland or Chicago. The band dips into some softer, textured melodies that borrow from the bossa nova stylebook, but for the most part the point seems to be to make sure that we can see that the kids in Brazil are keeping up with hipsters in the rest of the world. This disc may not have the same mellow, mystic allure as their debut, but it's still pretty darn good, and consistently engaging. Worth checking out! (See also: the +2 discography page.)
Domenico (Lancellotti) "Cine Prive" (Malintenti Dischi, 2011)

Dominguinhos - see artist discography
Joao Donato - see artist discography

Donga/Various Artists "A Musica De Donga" (Philips, 1974)


Legendary samba composer Donga (1890-1974) was a Rio native who worked for decades with choro pioneer Pixinguinha, and whose song "Pelo Telefone" is considered to have been the first samba song ever recorded, back in 1917. This album, which was released the year he died, is a tribute featuring artists such as Almirante, Elizete Cardoso, drummer Mestre Marcal, and an up-and-coming Leci Brandao. The disc also features a lengthy interview from 1969 wherein Donga discusses his career and music... Donga can be heard performing with Pixinguinha in the Oitos Batutas group, as well as in their Depression-era band, the Orquestra Tipica Donga-Pixinguinha. But for a more modern, nostalgic look at his work, this disc is pretty nice.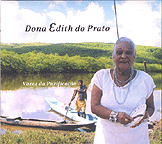 Dona Edith Do Prato "Vozes Da Purificacao" (Quintanda, 2003)



A delicious folkloric set of sambas de roda (circle sambas), featuring an elderly, 87-year old Bahian singer with a remarkably robust voice. Sounds very similar to records by Clementina De Jesus or Ivonne Lara; likewise, Dona Edith has attracted some heavy-hitting "youngsters" to her side, including Maria Bethania and Caetano Veloso, who each contribute sweetly restrained duet vocals, and Mariene De Castro, who sings on several songs. As the head of the Quintanda label, Bethania is the album's executive producer; I believe Dona Edith and her Vozes Da Purificacao ensemble have also been featured on some of Bethania's recent albums. Nice record... recommended!
Dona Edith Do Prato "Dona Edith Do Prato" (Eldorado, 2006)

Jackson Do Pandeiro - see artist discography

Pernambuco Do Pandeiro & Seu Regional "Batucando No Morro" (Tiger, 1958)
Future avant-jazz pioneer Hermeto Pascoal plays accordion on this lively, swinging set... It's cool stuff, a bunch of choro classics played with a percussive samba rhythm neatly merged with the deft solos of the choro style. Pascoal's playing is lyrical and light, and technically stunning -- likewise, the other star soloist is the flautist Escurinho (anyone know more about him?) who glides along with as much grace as greats such as Altamiro Carrilho and Benedicto Lacerda. Hermeto and Escurinho trade riffs and play in harmony, as the drums and cavaquinho urge them along, crafting wonderful versions of classics such as "Um Chorinho Em Aldeia" and "Um Chorinho Pra Voce." This is a great record, said to be Pascoal's first recording session, and a very interesting merger of styles... Be great if someone would bring it back in print! (PS: anyone know if the bandleader, Inacio Pinheiro Sobrinho, is the same "Pernambuco" who recorded dance albums in the '60s? Just wondering.)


<! Músico(s): Amaro : Baixo de Cordas Arnô Carnegal : Tamborim Boca de Ouro : Cuíca Bucy Moreira : Tamborim Escurinho : Flauta Gilberto D'Ávila : Surdo Hermeto Pascoal : Sanfona Jorge : Violčo 7 Cordas Nilton : Violčo Pernambuco do Pandeiro (Inácio Pinheiro Sobrinho) : Pandeiro Tufy : Afoxé Ubyratan de Oliveira : Cavaquinho >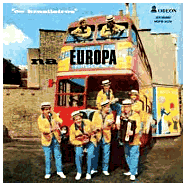 Pernambuco Do Pandeiro & Os Brasileiros "Os Brasileiros Na Europa" (Odeon, 1958)
A joyful, upbeat album by an all-star ensemble that was equally adept in samba, forro and choro. Trio Irakitan provide earnest vocals in front of a band that featured Abel Ferreira on clarinet, Sivuca on accordion, and solid samba rhythms by Pernambuco do Pandeiro and drummer Dimas, along with some percussion by the Irakitan crew. It's all really fun stuff; in some ways I prefer the instrumental numbers where Ferreira and Sivuca deftly meld choro and forro. This album documents one of the numerous tours of Brazilian artists in Europe, and inspired the group to record at least one other album. Be great to see this in digital reissue some day!
Pernambuco Do Pandeiro "No Arraial De Santo Antonio" (Damic, 1959)



<! 01. Arraial de Santo Antônio (Frederico de Freitas / Julio Dantas) 02. Quando Vovô Era Menino (P. Sobrinho / Washington Fernandes) 03. Polkinha Mineira (Abel Ferreira) 04. Delirando (Rossini Pacheco / P. Sobrinho / Luis Gaúcho) 05. Sčo Jočo do Carneirinho (Guio de Morais / Luiz Gonzaga) 06. Noites de Junho (Jočo de Barro / Alberto Ribeiro) 07. Sčo Paulo Quatrocentčo (Garoto / Chiquinho do Acordeon / Avaré) 08. Rio Antigo (Altamiro Carrilho) 09. No Tempo do Imperador (Guio de Morais) 10. A Danća Da Moda (Luiz Gonzaga / Zé Dantas) 11. Assum Preto (Luiz Gonzaga / Humberto Teixeira) 12. Baičo da Garoa (Luiz Gonzaga / Hervé Cordovil) >


Robertinho Do Recife - see artist discography




Dorina "Eu Canto Samba" (1996) <! date? 2000? >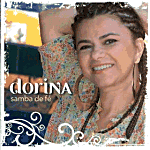 Dorina "Samba De Fe" (Rob Digital, 2005)



A hearty live acoustic samba set, with a joyfulness and tenor that recalls the glory days of Clara Nunes and Beth Carvalho. Dorina isn't a flashy or powerful singer, but her heart is clearly in it, and that translates in these cheerful, brisk performances. Definitely worth a spin!


<! live >

Dorina "Tem Mais Samba" (2005)

Dorina/Carlinhos 7 Corda/Claudio Jorge "O Violao E O Samba" (Brazil & Us, 2009)



A sweet, relaxed acoustic set, taken at a very mellow pace that leaves it edging between samba, bossa and bolero. Very nice, very elegant and easy on the heart and mind. Recommended.


<! A samba phenomenon from the '90s, seasoned in the Carioca suburbs, Dorina had contact very early with the samba culture. Introduced by Paulinho da Viola, her first album, Eu Canto Samba (1996), was awarded with the Sharp Prize in the Samba Revelation category. Her show Eu Canto Samba was presented for an entire year throughout Rio, Sčo Paulo, Belo Horizonte, and Recife. In 1997, in her show De Paulo a Paulinho, she presented her idea about the history of the Portela Samba School through sambas by Paulo da Portela, Monarco, and Paulinho da Viola. In the same year, Zeca Pagodinho, promoting his Samba Pras Moćas, invited her for a season at the Jočo Caetano theater (Rio). In 1998, she performed again with Pagodinho, at the Novo Canto project at the Terraćo Rio Sul. With Dona Ivone Lara, she did a show at the Municipal Theater of Niterói (Rio de Janeiro) that earned favorable reviews. She also did shows with the Velha Guarda da Portela and the Velha Guarda da Mangueira. In 1999, she paid tribute to Paulo César Pinheiro with the show Carta de Poeta. With Jočo de Aquino, she realized a series of shows that also got good reviews. After releasing her second album, Samba.com (2000), in which she recorded Monarco, Wilson Moreira, and Paulinho da Viola, Dorina performed with Dona Ivone Lara in the Clássicos de Samba project at the Municipal Theater of Niterói. In the same year, she recorded, in a duo with Walter Alfaiate, "Falso Amor Sincero" (Nelson Sargento), on Casa de Samba 4. ~ Alvaro Neder, All Music Guide > <! Clássicos de Samba - B000WMFQKA (?) >

Dorina "Brasileirice" (Rob Digital, 2011)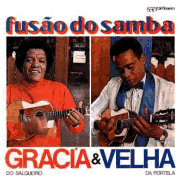 Gracia Do Salgueiro & Velha Da Portela "Fusao Do Samba" (Tamborim, 1975) (LP)


A groovy set of '70s samba from two bandolim players from different samba schools -- Portela and Salueiro -- on the same album, thought not, as far as I can tell, playing together. While the "fusion" of the album title doesn't refer to the two musicians collaborating with each other, the musical end is pretty cool, mixing standard early '70s samba raiz with some unusual non-samba touches: Gracia swings along with some fun string arrangements, while Velha Da Portela's tracks often include horns that would sound more at home on Mexican mariachi records -- an interesting choice for a samba set! This is pretty fun, definitely worth a spin!


<! 01 - Janela da favela (Gracia do Salgueiro) Gracia do Salgueiro 02 - Nčo há (Velha da Portela) Velha da Portela 03 - Vou correr da rinha (Gracia do Salgueiro) Gracia do Salgueiro 04 - Lamento de um sambista (Velha da Portela-Jurandir) Velha da Portela 05 - Quero Meu Boi (Gracia do Salgueiro-Pedrinho do Borel) Gracia do Salgueiro 06 - Crioulo de cara lisa (Velha da Portela) Velha da Portela 07 - Nčo moro mais naquele lugar (Gracia do Salgueiro) Gracia do Salgueiro 08 - Arengaćčo (Velha da Portela) Velha da Portela 09 - Despedida de um bamba (Gracia do Salgueiro) Gracia do Salgueiro 10 - Samba do urubú (Velha da Portela) Velha da Portela 11 - Violeiro (Gracia do Salgueiro) Gracia do Salgueiro 12 - Cuidado malandro (Velha da Portela-Mathias de Freitas) Velha da Portela 13 - Nčo Brigue Com Ela (Gracia do Salgueiro) Gracia do Salgueiro 14 - Meu tamborim (Velha da Portela-Jair Amorim --Evaldo Gouveia) Velha da Portela >


Agostinho Dos Santos - see artist discography





Joao Do Vale - see artist discography




---
Brazilian Music - More Letter "D"
---



Main Brazil Index
World Music Index

---