<! MP3 10/10/08, 05/04/12 > <! pix 11/18/09 > <! ALLBM 00/00/00 > <! icons 01/22/11 > <! UPDATES: 00/00/00 - need a Marina Lima discography ~ done 05/04/12 - new reviews & several new discos: Lilian, Ed Lincoln, Ary Lobo, Romero Lubambo, Pedro Luis E A Parede, Nonato Luiz, Moacyr Luz page filesize is still kind of large - 36K - need to split it up to L4 ? 10/06/14 - added info on Waldir Lima > <! Arthur Moreira Lima "...Plays Tangos And Waltzes Of Ernesto Nazareth" (Intersound, 1982) 01 – Odeon (Ernesto Nazareth) 02 – Escorregando (Ernesto Nazareth) 03 – Duvidoso (Ernesto Nazareth) 04 – Eponina (Ernesto Nazareth) 05 – Batuque (Ernesto Nazareth) 06 – Fon-Fon (Ernesto Nazareth) 07 – Confidencias (Ernesto Nazareth) 08 – Famoso (Ernesto Nazareth) 09 – Mercedes (Ernesto Nazareth) 10 – Vem Ca, Branquinha (Ernesto Nazareth) 11 – Apanhei-te, Cavaquinho (Ernesto Nazareth) 12 – Brejeiro (Ernesto Nazareth) 13 – Bambino (Ernesto Nazareth) 14 – Sarambeque (Ernesto Nazareth) 15 – Carioca (Ernesto Nazareth) This album was recorded in New York in 1982, following (or during) a concert at the American Academy and Institute of Arts and Letters. It's not the Marcus Pereira recording of 1977. Arthur Moreira Lima also recorded two double Lps for "Discos Marcus Pereira" label in 1975 and 1977 with 49 piano pieces of Ernesto Nazareth. They were later released as 4 individual CDs that are rare, but still can be found at Amazon or CD Point (Arthur Moreira Lima interpreta Ernesto Nazareth vol 1-4). LUIZINHO "Vamos Dancar Forro" (Tapecar, xxxxx) - very young accordionist - > <! Jose Luciano "Seu Piano, Seu Ritmo" (Copacabana, 1957) Seu Piano, Seu Ritmo (1957), for Copacabana, the first out of three albums released by the Brazilian pianist Jose Luciano for Copacabana titled "Seu Piano, Seu Ritmo". The first thing that comes to my mind when looking at this album and this cover artwork is to understand how such, how can I say, "sexy" cover is released in 1957. You should agree that this girl is really ahead of the "standards" of that time. Jose Luciano performs a repertoire of Sambas based on Brazilian and international standards. Tracks include: 01 – Tarde Demais (José Luciano) 02 – Conceićčo (Jair Amorim / Dunga) 03 – Love Is a Many Splendored Thing (Paul Francis Webster / S. Fain) 04 – Pois É (Ataulfo Alves) 05 – Crepúsculo de Amor (Vicente Paiva / Lita Rodrigues) 06 – Teus Olhos Entendem os Meus (Haroldo Eiras / Victor Berbara) 07 – Brasília (José Luciano / Mário Flávio) – Amar Outra Vez (M. Stoloff / G. Sidney) 08 – Quintandinha (Djalma Ferreira) 09 – So In Love (Cole Porter) 10 – Canćčo da Volta (Antônio Maria / Ismael Netto) 11 – Dancing In The Dark (A. Schwartz / H. Dietz) 12 – Dó-ré-mi (Fernando César) 13 – Sinfonia Verde Amarelo (Pernambuco) >
---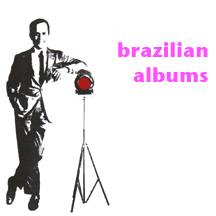 This is a listing of miscellaneous albums and artists under the letter "L"
If an artist or album you like is not reviewed here, please feel free
to contact me and make a suggestion.
---
A | B | C | D | E | F | G | H | I | J | K | L-1 / 2 / 3 | M | N | O | P | Q | R | S | T | U | V | W | X | Y | Z | Compilations
Brazilian Styles | 30 Recommended Records | Portuguese-language pop | Brazilian Links | Slipcue.Com
---

<! Liah >

Lia De Itamaraca "A Rainha Da Ciranda" (Tapecar, 1977)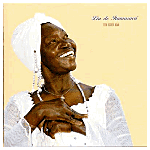 Lia De Itamaraca "Eu Sou Lia" (Rob Digital, 2000)



Unruly, captivating, raw regional music from a Pernambucan singer who sticks to the old-fashioned way of making music... These songs (many of which, it must be admitted, sound an awful lot alike...) are maracatus and cocos de roda, with heavy, wobbly rhythms and off-kilter, stripped-down accompaniment on percussion and a single, quirkily honking horn. Lia (aka Maria Madalena Correia do Nascimento) has been making music for years and has a lot of the same tenor and gravitas as Clementina de Jesus or Dona Ivon Lara, but this music is just a little bit weirder and more wild than their traditional sambas... Probably not for everyone, but very traditional-sounding and definitely worth checking out.


<! Lia de Itamaraca - "Eu Sou Lia" (Rob Digital, 2000) B00005B7FY B0040C7QJC Maria Madalena Correia do Nascimento nasceu no dia 12 de janeiro de 1944, na ilha de Itamaracá, Pernambuco. Sempre morou na Ilha e comećou a participar de rodas de ciranda desde os 12 anos de idade. Foi a única de 22 filhos a se dedicar ą música. Segundo ela, trata-se de um dom de Deus e uma graća de Iemanjá. Mulher simples, com 1,80m de altura, canta e compõe desde a infČncia e hoje é considerada a mais famosa cirandeira do Nordeste brasileiro. Trabalha como merendeira numa escola pública da rede estadual de ensino e, nas horas vagas, dedica-se ą musica e ą ciranda, além de cantar e compor cocos de roda e maracatus. A compositora Teca Calazans foi uma das primeiras pessoas interessadas na cultura popular nordestina a descobrir o seu talento e acabaram fazendo alguns trabalhos em parceria, como o resgate de músicas em domínio público e composićões. Maria Madalena comećou a ficar conhecida como Lia de Itamaracá, nos anos 1960 e é a fonte de um refrčo famoso, recolhido pela compositora Teca Calazans: "Oh cirandeiro/cirandeiro oh/ a pedra do teu anel brilha mais do que o sol". A estes versos Teca incorporou uma toada informativa, que também teve grande sucesso: "Esta ciranda quem me deu foi Lia/ que mora na ilha de Itamaracá". Em 1977, Lia gravou seu primeiro disco, intitulado "A Rainha da Ciranda", nčo recebendo, no entanto, nenhum pagamento pelo trabalho. Mais de duas décadas depois foi redescoberta, quando o produtor musical Beto Hees a levou para participar do festival Abril Pro Rock, realizado no Recife e em Olinda, em 1998, onde fez grande sucesso e tornou-se conhecida em todo o Brasil. Antes ela só era famosa em Pernambuco e entre compositores e estudiosos da cultura popular nordestina. Em 2000, saiu seu CD Eu Sou Lia, lanćado pela Ciranda Records e reeditado pela Rob Digital, cujo repertorio incluía coco de raiz e loas de maracatu, além de cirandas acompanhadas por percussões e saxofone. O CD acabou sendo distribuído na Franća por um selo de world music e a voz rasgante de Lia chamou a atenćčo da imprensa internacional, que comećou a batizar suas canćões de trance music, numa tentativa de explicar o "transe" que o som causava no público. Mesmo obtendo um sucesso tardio, fez turnźs internacionais obtendo muitos elogios. O jornal The New York Times a chamou de "diva da música negra".No Brasil, Lia também conquistou mais espaćo. Participou com uma faixa no CD Rádio Samba, do grupo Naćčo Zumbi, teve seu nome citado em versos dos compositores pernambucanos Lenine e Otto, e críticos de música a comparam a Clementina de Jesus. As cirandas pernambucanas de Lia sčo cantadas por muitos. Referencial da cultura pernambucana, Lia de Itamaracá, hoje, é uma das lendas vivas do Estado e continua morando na ilha de Itamaracá. >

Lila "A Madrugada Na Voz" (Columbia, 1961)



<! Dalva de Oliveira's sister, backed by Luiz Astor. Songs by Djalma Ferreira, Ed Lincoln, Britinho and others >


Lilian / Lilian Knapp - see artist profile


<! Carlos Lima - father of Waldir Lima - leader of the orquestra Bahia Serenadores >


Marina Lima - see artist discography




Paula Lima "Diva Paulista" (Mr. Bongo, 2002)

Paula Lima "Paula Lima" (Universal, 2003)

Paula Lima "E Isso Ai!" (Universal, 2005)

Paula Lima "Sinceramente" (Indie, 2006)

Walmir Lima "Esta Tudo Bem" (CBS, 1976)
Samba composer Waldir Lima is perhaps best known for writing several 1970's samba-raiz hits, notably Beth Carvalho's hit, "Dindinha Lua" (co-written with Joao Rios) and "Ilha De Mare," which was recorded by Alcione.
Walmir Lima "Walmir Lima" (Kelo Music, 1980) (LP) <! "Kelo" label?? apparently a K-Tel spinoff (?) >





<! Walmir Lima "Esta Tudo Bem" (CBS, 1976) Walmir Lima "Walmir Lima" (Kelo Music, 1980) Walmir Lima "Sambas De Roda De Salvador" (K-Tel/EMI/Master Music, 19---?) 83? Batatinha "Diplomacia" (EMI-Odeon, 1998) - also on this album >

Walmir Lima/Various Artists "Sambas De Roda De Salvador" (K-Tel/EMI/Master Music, 1983) <! date? >
(Produced by Walmir Lima, Gabriel O'Meara & Milton Manhaes)
On this roots samba album Walmir Lima was the bandleader and occasional lead singer. Others, including several percussionists, also sing lead, folks with nicknames such as Beijoca, Edinha da Bahia, Elane, Giba, Rico Medeiros, Sarabande, and Serginho... it's a lovely, barebones samba album, with a very 'Seventies sound, and very heavy on the percussion. Sounds pretty sweet!


<! pic available > <! also, Dicionario MPB: > <! No ano de 1975, Ederaldo Gentil interpretou, no LP "Samba, canto livre de um povo", uma composićčo de sua autoria, "Miro, pandeiro de ouro", em parceria com Jandiro Aragčo. No ano seguinte, em 1976, lanćou o LP solo "Está tudo bem" pela gravadora CBS. Alcione, em 1977, interpretou "Ilha de Maré" (c/ Lupa), no disco "Pra que chorar", lanćado pela Philips. No ano de 1979, Beth Carvalho, no disco "Pagode", gravado pela RCA, incluiu de sua autoria em parceria com Jočo Rios, "Dindinha lua". Neste mesmo ano, Alcione interpretou "Bom Jesus dos Navegantes", (c/ Lupa) no disco "Gostoso veneno", pela gravadora Philips. No ano de 1980, lanćou pela selo Kelo Music o disco "Walmir Lima", no qual incluiu várias composićões de sua autoria, entre elas "Despedida" (c/ Noca da Portela e Daniel Santos), "Mundo de felicidade" (c/ Noca da Portela) e "Mar da Bahia" (c/ Tutuca e Noca da Portela), além de interpretar "Nosso amor" (c/ Noca da Portela e Daniel Santos). Produziu e participou do LP "Samba de roda de Salvador", lanćado pelo Selo K-Tel e gravadora EMI, no qual foram incluídas suas composićões "Menina linda" (c/ Edinha da Bahia), interpretada por Serginho; "É mentira de quem disse" (Bentenquź e Celso Apache), cantado em dueto com Edinha da Bahia; "Samba na palma da mčo" (Walmir Lima) com Wlamir Lima e a faixa "Segura a jibóia" (c/ Aurino Rios e Jočo Rios) interpretado por Beijoca. Em 1998 participou do disco "Diplomacia", de Batatinha, lanćado pela EMI-Odeon. No CD interpretou, ao lado do homenageado, uma parceria de ambos, "De revólver nčo". >


Ed Lincoln - see artist discography





Arto Lindsay - see artist discography




Claudio Lins "Um" (Velas, 1999) <! date? >



An album by the son of composer Ivan Lins and actress Lucinha Lins... Pretty schmaltzy romantic stuff, mostly.
Claudio Lins "Cara" (Biscoito Fino, 2009)






<! Lucinha Lins performs on this album... >


Ivan Lins - see artist discography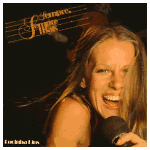 Lucinha Lins "Sempre, Sempre Mais" (Philips, 1982) (LP)


Singer Lucinha Lins was married to MPB/jazz composer Ivan Lins and sang on all his major records of the 1970s, as well as on numerous other artists' albums, but she recorded only sparsely under her own name. In the early '80s she shifted gears and took up an acting career, which has led to many roles in dozens of telenovelas and films.

Lucinha Lins "Cancao Brasileira: Lucinha Interpreta Sueli Costa" (Biscoito Fino, 2002)


A well-crafted set of MPB ballads, which should appeal to fans of Gal Costa and Maria Bethania's cabaret-oriented style. Lucinha is backed here by pianist Gilson Peranzzetta and his ensemble. Rio-born songwriter Sueli Costa was a favorite of slick '70s performers such as Simone, Joanna, Ney Matogrosso, Fafa de Belem, Maria Bethania, and -- one would assume -- Joao Bosco, especially since she collaborated often with Aldir Blanc. Costa recorded sparingly in the late 1970s; this affectionate tribute should help bring her music to the attention of a new generation of MPB fans.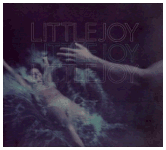 Little Joy "Little Joy" (HPI/Rough Trade, 2005) <! is HPI a label or distributor?? >


(Produced by Noah Georgeson)
A collaboration between Rodrigo Amarante (of the Brazilian indiepop band Los Hermanos) and Fab Moretti of the Strokes, with additional vocals from Binki Shapiro... It's an English-language album, but I'll forgive Amarante... just this once!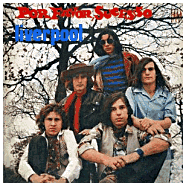 Liverpool "Por Favor Sucesso" (Equipe, 1969)



A genuinely groovy mod-psych rock record with echos (naturally) of the British scene, specifically stuff like late-edition Yardbirds and various post-Invasion Brit bands... There's also a distinctly Brazilian air to many songs: Gilberto Gil's stuff from '68 comes to mind, but not that much of the wacky self-indulgence of Os Mutantes and their followers. Anyway, this is very diverse, very fun, and very much worth checking out. Definitely a notch or two above most Brazilian "nuggets" albums of similar vintage. Recommended! (Reissued on CD and LP by Shadoks Music)

Robert Livi "Serie Jovem Guarda: Apaixonado/Robert Livi" (Sony-Columbia, 2000)



A 2-CD reissue of two old jovem guarda albums, Apaixonado and Robert Livi


<! serie Jovem Guarda > <! 04/12: look up his other, later albums >


Lobao - see artist discography


<! Paulo Lobao "Lendas: A Historia De Todos Nos" (Sonhos & Sons, 2002) B000Y9VFBA music or spoken word? >

Valeria Lobao "Chamada" (Tenda Da Raposa, 2011)

Ary Lobo - see artist discography
Edu Lobo - see artist discography

Os Lobos "Miragem" (Top Tape, 1971)
A cool mix of styles - jangly pop-psyche, denser, jazzier proggish art-rock and bouncy, piano-led music-hall shuffles, reminiscent of The Kinks, with a touch of shimmering Byrds-iness in there as well. The alternating male-female vocals invite comparison to Os Mutantes... Personally, I like these guys better: their artistic output is more consistent and they seem a little less full of themselves (although there are a few similarly sluggish, spaced-out moments as well... Goes with the territory, I guess...) Overall, a great hippie-era relic! At least one bandmember, Dalto, went solo later in the 1970s...

Marcio Local "Says Don Day Don Dree Don Don: Adventures In Samba Soul" (Luaka Bop, 2009)



(Produced by Mario Caldato, Jr.)
Contemporary Brazilian funk and soul, from a Rio native who carries the torch of samba-soul pioneers such as Tim Maia and Wilson SImonal... There's a touch of the cooler, funkier, sexier Jorge Ben in there as well, but mostly that sound is in the mix; there are some great arrangements (courtesy of Beastie Boy producer Mario C, who in recent years has returned to Brazil and joined the simmering local hip-hop/samba scenes...) but the vocals are pure Simonal, a husky, schmaltzy style that is popular in Brazil, but may be hard for many North Americans to get into. This is a musically creative record, and in terms of keeping true to the traditions of 1970s/80s Brazil soul, it's also very authentic. Definitely worth checking out -- if you like this, you'll also want to check out Maia, Simonal and Maia's nephew, Ed Motta.
Marcio Local "Samba Sem Nenhum Problema" (Universal, 2009)


Fernando Lona "Cidadao Do Mundo" (Tapecar, 1977) (LP)


Soft pop, with a northeastern regional flair, including a few dips into more traditional baiao/forro music. The opening tracks are awful, but the deeper you go into the album, the better it gets. Ultimately, he's a bit like Edu Lobo, an ornate but tuneful MPB pop stylist. Doesn't really wow me, but I can see where this would have appealed to folks at the time, especially those in search of representatives of a modern regional culture. All the songs were written or co-written by Lona, with arrangements by old-timer Leo Peracchi.


<! Fernando Lona - Cidadao do Mundo (Tapecar, 1977) featuring arrangements by Leo Peracchi and compositions by Fernando Lona. Cidadao do Mundo is listed among the one hundred essential Brazilian music albums listing, developed by the renowned Brazilian music researcher, Luiz Americo. You can visit Luiz Americo site to browse his listing of his one hundred essential albums here. I think everything was said; just want to thanks Refer, pimenta and Carlos Braga for additional info on Fernando Lona. Tracks include: 01 - Desencanto (Fernando Lona) 02 - Fado das Gaiolas (Fernando Lona / Carlos Pita) 03 - Trźs Trźs (Fernando Lona) 04 - Caiado (Fernando Lona / Carlos Pita) 05 - Porta Estandarte (Fernando Lona / Geraldo Vandré) 06 - Queimada (Fernando Lona) 07 - Cidadčo do Mundo (Fernando Lona / Cid Seixas) 08 - Beira-mágoa (Fernando Lona / Jočo Augusto) 09 - Auto Retrato (Fernando Lona) 10 - Águas do Sertčo (Fernando Lona / Carlos Pita / C. Ubaldo) 11 - A B C (Fernando Lona) 12 - Estandarte de Couro - Brazões (Fernando Lona / Cid Seixas) >

Dora Lopes "Minhas Musicas E Eu" (Copacabana, 1965) (LP)


Although she later embraced the roots-samba sound of the early 1970s, this mid-'60s pop vocals/bolero set is fairly torturous, with impassioned, overly-emotive vocals and a fairly piercing, busy orchestrations. The drippy piano, the sharp-edged string arrangements, the intrusive horns... It doesn't really work for me, though there may be listeners more attuned to orchestral pop and pure emotive schmaltz who could get into it more than I did.


<! 10/12: in iTunes > <! GIF >
Dora Lopes "Testamento" (RGE, 1974) (LP)


(Produced by Chil Deberto & Jose Toledo)
An awesome set of roots-samba, '70s-style, with earthy, evocative vocals and solid musical backing. Ms. Lopes is the sort of exhortatory singer who really stirs up her band, and she summons a whirlwind on some of these songs... There's a strong wave of saudade and regret that flows through here, but also a vibrancy and power that's similar to the best of the pagode samba of this era. If you like Clara Nunes, Clementina De Jesus and Ivone Lara, you'll want to add this gal to your list as well. Overwrought at times, but generally pretty rootsy and real... Plus, she wrote all of her own songs!


<! Dora Lopes "Testamento" (RGE, 1974) featuring a repertoire with compositions by her own. In spite of the very sad lyrics, this is a great album, Dora Lopes sings nicely and is backed by renowned musicians, such like Poly, Heraldo do Monte, Boneca, Bolao and a nice rhythm section in charge of the obscure Os Embaixadores do Samba. Personnel listing is very long and you will find it inside the music. Sorry, I got additional time and is now available bellow. Tracks include: Jose Toledo (arrangments) Angelo Apolonio "Poly" (cavaquinho) Luiz de Andrade, Boneca, Heraldo do Monte, Messias Santos (violao) Bolao, Rosario de Carla (flute) Mario Casale (piano) Gabriel Bahlis (bass) Jurandir Trindade, Cristino Melo (drums) Elizario do Carmo (surdo) Raphael Teophilo (apito, agogo) Clovis de Lima - Conde de Fernete (tamborim) Alaor de Mora (cuica) Markus Nastasity (pandeiro) Os Embaixadores do Samba (rhythm section) 01 - Homenagem - Se Eu Morrer Amanhč Tá Tudo Certo (Dora Lopes / Conde Fernete / Jony Santos) 02 - Ponto de Encontro (Dora Lopes / Clayton Werre) 03 - Branco de Paz (Dora Lopes / Franko Xavier / Jean Pierre) 04 - Oraćčo ą Dalva (Dora Lopes / Norberto Pereira / José Costa) 05 - Visita Permanente (Dora Lopes / Jean Pierre) 06 - Tomando Mais Uma (Dora Lopes / Jony Santos / Conde Fernete) 07 - Samba da Madrugada (Dora Lopes / Carminha Mascarenhas / Herotides Nascimento) 08 - Barraco Diferente (Dora Lopes / Jorge Rangel / Conde Fernete) 09 - Diploma de Sambista (Dora Lopes / Jorge Lopes / Marcos Silvestre) 10 - Com Dolores no Céu (Dora Lopes / Jorge Lopes / Bob Júnior) >

Dora Lopes "Esta E Minha Filosofia" (Tapecar, 1972) (LP)





<! Y Rio de Janeiro, RJ, 6/11/1922 ~ V idem, 24/12/1983 ENCICLOPÉDIA DA GÍRIA Intercd Records - 1957 01. Dicionário da gíria (César Cruz - Dora Lopes) 02. Bom Mulato (Ary Monteiro - Zeca do Pandeiro) 03. Engolobada (Zeca do Pandeiro - Geraldo Seraphim) 04. Banca de Brabo (Dora Lopes - Franco Ferreira) 05. Galč Continental (Dora Lopes - Franco Ferreira) 06. Nega Odete (Aldacyr Louro - Dora Lopes) 07. Falso Cabrito (Dora Lopes - Franco Ferreira) 08. Conversando na Gíria (Zeca do Pandeiro - Arthur Montenegro) 09. Tostčo Nčo Tem Troco (Dora Lopes) 10. Baiuca do Leleco (Zeca do Pandeiro - Dora Lopes) 11. Diploma de Otário (Ary Monteiro - Dora Lopes) 12. Ninando Murićoca (Ary Monteiro - Zeca do Pandeiro) Raramente lembrada entre as cantoras/autoras da MPB, a carioca Dora Lopes de Freitas teve prestígio na época áurea do rádio e emplacou alguns sucessos de sua lavra, os sambas Toalha de Mesa, Ponto de Encontro e Samba na Madrugada e a marchinha carnavalesca Pó de Mico ("Vem cá seu guarda/ bota para fora esse moćo/ que está no salčo brincando/ com pó de mico no bolso"). Depois desviou-se para a área brega compondo para Agnaldo Timóteo, Edith Veiga e Waldik Soriano e participando como jurada do programa Raul Gil (a exemplo de Aracy de Almeida no Silvio Santos). Dora, que em seu disco Testamento, de 1975 como um Nelson Cavaquinho de saias tematizava principalmente a morte, morreu praticamente esquecida (e endividada) em 1983, aos 62 anos. Nos seus epitáfios jornalísticos ninguém mencionou esse inacreditável disco, proveniente do selo Mocambo que deve ter sido gravado por volta de 1959 (nčo há qualquer informaćčo na ficha técnica). Do contrário, a cantora teria de ser incluída entre os primeiros militantes da bossa nova, especialmente pela faixa Tostčo Nčo É Troco. De arquitetura dissonante, costura de violčo, um breve scat singing e quebrada rítmica típica, a letra (e música) da cantora dispara: "vocź é quadrado/ vocź nčo casa no meu sincopado/ vocź é todo na pauta/ eu sou improviso/ eu sou bossa nova/ vocź é muito implicante/ o meu beijo é dissonante". Além disso, na faixa título ela também injeta bossa nova no Dicionário de Gíria. No mais, o repertório diferentaćo (que inclui outros autores obscuros como Ary Monteiro, Cesar Cruz, Zeca do Pandeiro, Arthur Montenegro, Franco Ferreira e o único razoavelmente conhecido, Aldacyr Louro) traz o requebro dos sambas de gafieira coalhados de gírias de época. "Manera a raća e joga recuado/ tenteia que afobado come cru/ vai ao local do desacerto e diz a umas e outras", aconselha Bom Mulato. "Micha essa banca de galč continental/ vocź nčo é baton pra estar em tudo que é boca", cobra Galč Continental. Em Falso Cabrito, a abertura é um boogie woogie cortado pela cantora irada: "neca de transviado, neca de rock'n'roll, isso tudo é de araque, o negócio é teleco-teco". E engata um samba onde um certo Arnaldo é criticado por andar atrás das ninfetas. "Quem gosta de broto é cabrito", manda Dora com sua voz rasgada. Na Baiúca do Leleco quem faz gracinha "leva um teco". Ela confere a outro personagem o Diploma de Otário: "No seu bolso falta sempre 90 centavos pra um cruzeiro". Já Conversando na Gíria demanda um Aurélio datado do ramo: "uns e outros nčo gostam da sua chinfra/ pode ser mčo de cinza/ aperta seu passo major/ vá lá na muvuca/ faz a pedida na hora maior". (De)Morô, malandro? (Tárik de Souza) >

Nei Lopes & Wilson Moreira "A Arte Negra De..." (EMI, 1997)

Nei Lopes "Sincopando O Breque" (CPC-UMES/El Dorado, 1999)


Latter-day samba cancao with fairly posh, sometimes big band-ish arrangements. Lopes is one of those Brazilian old-timers whose career effortlessly spans the decades; here he's joined by another veteran sambista, drummer Wilson Das Neves, in a nice, lightly swinging set of songs, all written by Lopes himself. Sweet stuff, a little old-fashioned, but nice nonetheless.
Nei Lopes/Various Artists "De Letra E Musica" (Velas, 2001)


Nei Lopes "Celebracao" (Rob Digital, 2003)

Nei Lopes "Partido Ao Cubo" (Rob Digital, 2005)







Luiz Loy "...E Sua Juventude Musical" (Odeon, 1962)



<! Luiz Loy (Piano) Meirelles (Sax tenor, Flauta) Flavinho (Sax baritono) Dagmar (Piston) Bude (Flugell-horn) Zinho (Bateria) Roberto Bandeira (Contrabaixo) >

Luiz Loy "Luiz Loy Quinteto" (RGE, 1966)



<! 01 - Upa Neguinho (Edu Lobo - Gianfrancesco Guarnieri) 02 - Nosso amor existe (Severino Filho - Marcos Vasconcellos) 03 - Clichź (Durval Ferreira - Maurício Einhorn) 04 - Tristeza que se foi (Adilson Godoy) 05 - Mais samba (Chico Buarque) 06 - Deixa pra lá (Sergio Augusto - Luis Fernando Freire) 07 - Estamos aí (Durval Ferreira - Maurício Einhorn - Regina Werneck) 08 - Brinquedo sim (Gilberto Gil) 09 - Fly me to the moon (Bart Howard) 10 - Flor da manhč (Adilson Godoy) 11 - No balanćo do Jequibau (Mário Albanese - Ciro Pereira) 12 - Chora céu (Luis Roberto - Adilson Godoy) Luiz Loy - piano Roberto Bandeira - contrabass Zinho - drums Mazola - tenor sax, flute Papudinho - piston >

Luiz Loy "Chico Buarque De Hollanda Instrumental" (RGE, 1967)



<! Same lineup as above >

Luiz Loy "Balanco Pra Frente" (Odeon, 1968)






Renata Lu - see artist profile





Romero Lubambo - see artist profile


<! 05/12: posted, needs bio >

Ana Lucia "Colecao As Divas" (?)

Ana Lucia "Canta Triste" (RGE, 196-?)





<! A wonderful album of sad-tinged bossa tunes sung by the enigmatic Ana Lucia -- a really great vocalist who gets superb backings here from Oscar Castro Neves and the Zimbo Trio! The style of the album is slightly more emotive than the usual bossa album of the time -- with a dreamy approach to the vocals that reminds us of some of our favorite French or Italian singers of the early 60s, all nicely juxtaposed with a mixture of jazz and string arrangements from Castro-Neves, and produced with a light and floating finish. There's kind of a watery brilliance to the whole thing that really matches the look of the cover -- and titles include "Amei Tanto", "Andam Dizendo", "Acalanto", "Derradeira Primavera," "Valsa De Euridice", "Homem De Verdade", and "Tem Do". >

Vera Lucia "Vera Lucia" (Philips, 196-?)
A "radio singer" ballad gal, covering some samba and bossa material, including songs by Luiz Bonfa, Carlos Lyra, and Joao Roberto Kelly, with fairly staid backing by the band of Carlos Monteiro de Sousa.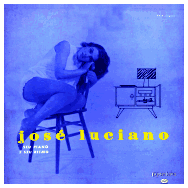 Jose Luciano "Seu Piano E Seu Ritmo" (Copacabana, 1957)
Negligible dance-band instrumentals from Fortalezan pianist Jose Luciano and his combo... Sort of a Harry James-meets-Edmundo Ros kind of thing. The repertoire's a mix of Brazilian compositions (including some by Luciano, as well as nightclub regular Djalma Ferreira...) along with Tin Pan Alley material such as Cole Porter's "So In Love" and Sammy Fain's "Love Is A Many Splendored Thing." Generally pretty syrupy and schmaltzy, with a dash of big band oomph amid the flowery, flashy riffs. I'm mildly interested to find out who the electric guitarist was, but honestly this isn't music you need to spend a lot of time on.


<! really 188 x 188 - not sure about color - is it "true"? > <! no producer credit on LP art >


Pedro Luis E A Parede - see artist profile




Ze Luis "Guarani Banana" (Malandro, 1999)



An accomplished saxophone player who has toured on the road with Caetano Veloso and other giants of Brazilian MPB, Ze Luis moved to New York City, where he is firmly in the middle of the Big Apple's Braz-Jazz revival. Joined by others on the NYC scene, such as Mauro Refosco, Romero Lubambo and Paulo Braga, Luis has put out his own solo album, a mainly-instrumental jazzfest which ranges from muscular Latin jazz reworkings of bossa standards to lighter, dreamier numbers that are reminiscent of Milton Nascimento's Clube da Esquina days (notably "Winds From Africa"). It's not my entirely my cup of tea, but for the territory, this ain't bad.
Ze Luis/Paulo Braga/Nilson Matta "Green Heart" (New Orbita, 2007)



Luiza "Luiza" (RCA, 1964)



A nice, mid-1960s pop-bossa album featuring blonde-haired Luiza Silveira Fonseca (who I'd never heard of before) and pretty sharp arrangements by Moacir Santos, backed by an anonymous band, presumably culled from the bossa-era jazz camp. Luiza's voice is pretty nice, though perhaps a little too perfect and smooth, in a manner reminiscent of French chanson singers. Overall, a lovely little record that seems to have dropped off the radar over the years. Worth checking out.
Nonato Luiz - see artist profile

Luizinho & Seus Dinamites "Choque Que Quiema" (RCA Victor, 1964)
Twangy, surfy/garage-y rock; rough-edged stuff from the jovem guarda era. Luizihno "got" American-style rock... but just barely! Nonetheless, the shakiness of these performances is a big part of their charm... This is undeniably authentic teenster rock, with lots of energetic lead guitar work and several fun songs. Pretty cool little relic.


<! Grupo carioca liderado por Luizinho, que, nos anos cinqüenta, já havia formado o Blue Jeans Rockers, grupo de rock and roll clássico, que animou as festas do Colégio Militar da entčo capital da República. O grupo era formado por Luizinho (guitarra e vocalista), Jair (guitarra base), José Antônio (baixo) e Carlinhos (bateria) e Euclides - que também tocou com The Pop's - um dos melhores e mais importantes guitarristas da história do rock brasileiro. Espécie de transićčo entre o rock instrumental, a era Beatles e a Jovem Guarda, eles deixaram um grande disco - Choque que Queima (reeditado em vinil pela Bruno Discos) - contendo clássicos como a faixa título, Dinamite e Carango Twist. Luizinho morreu em meados dos anos noventa, deixando a lenda de ter sido um dos precurssores do rock nacional, sem o devido reconhecimento. >

Luli & Lucina "Luli E Lucina" (1979)



<! 79 or '82 (??) > <! Nos Em La Casa label (??) >

Luli e Lucina "Amor De Mulher/Yorimata" (Nosso Estudio, 1982)
Gooey, amorphous, flowery folky stuff, with a kind of new age-y feel -- gentle, static acoustic guitar and noodly vocals. Lucina was, once upon a time, one of the singers in Grupo Manifesto. I'm afraid this disc doesn't do much for me.


<! GIF? ?

Luli e Lucina "Timbres & Temperos" (Som Da Gente, 1984)





Luli e Lucina "Porque Sim, Porque Nao?" (Leblon, 1991)





Luli e Lucina "Elis & Elas" (Leblon, 1995)

Luli e Lucina "25 Anos" (Dabliu, 1996) <! 1999? >





<! Luli e Lucina "Luli e Lucina" (Nos La Em Casa, 1979) Luli e Lucina "Amor De Mulher/Yorimata" (Nosso Estúdio, 1982) Luli e Lucina "Eta Nois!" (Cítara, 1984) - single Luli e Lucina "Timbres & Temperos" (Som da Gente, 1984) Luli e Lucina "Porque Sim, Porque Nao?" (Leblon, 1991) Luli e Lucina "Elis E Elas" (Leblon, 1995) Luli e Lucina "Luli e Lucina" (Dabliu, 1996) >

Alcyvando Luz "Fala Moco" (Tapecar, 1980)
(Produced by Alcyvando Luz)



<! Capaiba music? Tapecar pressed the album, apparently a private pressing "Nice Fusion Psych Folk" >

Moacyr Luz - see artist discography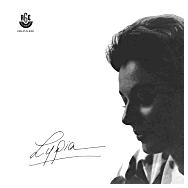 Lygia "Lygia" (Copacabana, 1964)
A good album from the bossa nova days, drawing equally on the influences of the small bossa-jazz trios and larger studio orchestrations of the time... A well-connected Brazilian socialite, Lygia de Freitas Valle herself may have been an underwhelming vocalist -- I think this was her only album -- but the talent backing her is impressive, and gives this album a solid, satisfying, though somewhat corny sound. Maestro Lindolfo Gaya, Rubens ("Pocho") Perez and jazz pianist Manfredo Fest all provide arrangements on various tunes, as does guitarist Paulinho Nogueira and the popular Zimbo Trio. No producer credit is given, but I think Nogueira was the driving force behind this album, and it's a pretty strong set. Nice repertoire, solid musicianship, classy, clear production and an adequate singer, all combined with being in the right place at the right time... This album remains a rarity, but it's emblematic of its era and definitely worth a listen.


<! Paulinho Nogueira (Guitar) Manfredo Fest (Piano, organ) Zimbo Trio: Hamilton Godoy (Piano) Rubinho (Drums) Luiz Chaves (Bass) >

Carlos Lyra - see artist discography




Kay Lyra "Influencia Do Jazz" (Video Arts, 2004)


The jazz-oriented debut of singer Kay Lyra, daughter of fabled bossa composer, Carlos Lyra. This was released in Japan, and so far hasn't seen release in the States...
---
Brazilian Music - Letter "M"
---



Main Brazil Index
World Music Index

---