<! PL-PZ > <! MP3 10/04/08 > <! pix 11/30/09 > <! ALLBM 00/00/00 > <! icons 02/14/11 > <! UPDATES: 10/04/08 07/07/12 - need to add Luiza Possi 07/22/13 - split P2 off as "Pe," P3 is Pi, P4 is PL, onward > <! Os Primitivos "Os Primitivos Do Ie-Ie-Ie" (Polydor, 1968) single? Os Protons "My Song For You"/"Performance" (RCA, 1973) 7" Yana Purim "Yana Purim" (RCA, 1982) - related to Flora? - Joao Donato involvement? > <! Portinho "O Melhor Do Brasil" (Beverly, 1969) Portinho "Samba Bem" (RCA, 1970) - several Jorge Ben covers, Helio Matheus Portinho "Samba O Melhor Do Brasil" (Beverly, 1973) - same album? 1. Onde o Ceu Azul e Mais Azul 2. Na Baixa do Sapateiro 3. Brasil Moreno 4. Bahia com H 5. Os Quindins de Yaya 6. Canta Brasil FACE B: 1. No Tabuliero 2. Rio de Janeiro 3. Aquarela do Brasil 4. Exalta cao a Bahia 5. Isso e Brasil 6. Brasil >
---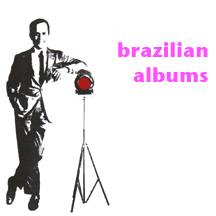 This is the fourth page of miscellaneous albums and artists under the letter "P"
If an artist or album you like is not reviewed here, please feel free
to contact me and make a suggestion.
---
A | B | C | D | E | F | G | H | I | J | K | L | M | N | O | P-1 / 2 / 3 / 4 | Q | R | S | T | U | V | W | X | Y | Z | Compilations
Brazilian Styles | 30 Recommended Records | Portuguese-language pop | Brazilian Links | Slipcue.Com
---
Planet Hemp "Usuario" (Sony, 1995)


The debut album by this Rio-based hip-hop band, which started the career of rapper Marcelo D2... Among the group's many interests was, apparently, campaigning for the legalization of pot. Amazing they got anything done in the first place, isn't it?
Planet Hemp "Os Caes Ladram, Mas A Caravana Nao Para" (Sony, 1997)

Planet Hemp "A Invasao Do Sagaz Homem Fumaca" (2000)

Planet Hemp "MTV Ao Vivo" (Sony-Chaos, 2001)





<! Planet Hemp was a Brazilian hip hop/rapcore musical group, known for starting the career of rapper Marcelo D2 and for its lyrics supporting the legality of cannabis.[1] The band was founded in Rio de Janeiro in 1993, with original members Marcelo D2, Skunk, Rafael, Formigčo and Bacalhau. The band broke up in 2001 due to differences between the band members, and Marcelo D2's increasing focus on his solo projects. http://en.wikipedia.org/wiki/Planet_Hemp Planet Hemp "Usuário" (Sony, 1995) B00000G9B6 Planet Hemp "Hemp New Year" (EP) (1996) Planet Hemp "Os Cčes Ladram, Mas A Caravana Nao Pára" (Sony, 1997) B00000G9B7 Planet Hemp "A Invasčo Do Sagaz Homem Fumaća" (2000) B00004Y2BQ Planet Hemp "MTV Ao Vivo" (Sony-Chaos, 2001) B00006LWGI >

Plebe Rude "O Concreto Ja Rachou" (EMI, 1986)
(Produced by Herbert Vianna)
One of the early bands of the 1980's punk/BRock scene, Plebe Rude hailed from Brasilia, and had been together for several years (since 1981) before recording this debut album, with assistance from Herbert Vianna, of the band Os Paralamas do Sucesso. A fine example of the then-vibrant hard rock scene of the times.




Plebe Rude "Nunca Fomos Tao Brasileiros" (EMI, 1987)
(Produced by Herbert Vianna)





Plebe Rude "Plebe Rude III" (1989)





Plebe Rude "Mais Raiva Do Que Medo" (Natasha, 1992)

Plebe Rude "Enquanto A Tregua Nao Vem Ao Vivo" (2000)


Plebe Rude "R Ao Contrario" (Tratore, 2006)

Plebe Rude "Para Sempre" (2007)





<! Plebe Rude "O Concreto Ja Rachou" (1986) Plebe Rude "Nunca Fomos Tao Brasileiros" (1987) Plebe Rude "Plebe Rude III" (1989) Plebe Rude "Mais Raiva Do Que Medo" (1992) B00006LW75 Plebe Rude "Enquanto A Tregua Nao Vem Ao Vivo" (2000) B00004TRMZ B000T1F8AC Plebe Rude "R Ao Contrario" (2006) BEST-OFS Plebe Rude "Portofolio" (1997) - Box Set Plebe Rude "Preferencia Nacional" (1998) - Collection Plebe Rude "Para Sempre" (2001) - Collection Plebe Rude "Identidade" (2002) - Collection Plebe Rude "2 Em 1" (2003) - Collection >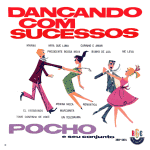 Pocho E Seu Conjunto "Dancando Com Sucessos" (RGE, 1960)
Kitschy, Latin-flavored pop-dance-easy listening tunes from Rubens Perez, an Uruguayan bandleader who started working in Brazil during the late 1950s. Lots of instrumentals with plinky piano, and vocal songs sung in both Spanish and Portuguese... The bossa nova influence can be heard on several songs, ranging from straightforward pop-bossa songs such as Tito Madi's "Carinho E Amor" to novelty numbers like "Presidente Bossa Nova." Mostly pretty lightweight material -- not much that really sticks to the ribs, but kitsch fans might dig it.


<! Pocho e Seu Conjunto "Dancando Com Sucessos" (RGE, 1960) Pocho (Rubens Perez), is an Uruguayan Maestro that established himself in Brazil in the late 50's, releasing several albums and participating as arranger and director of works from several renowned Brazilian musicians and singers. Pocho is one of Caetano favorites and his music is not easily found at old vinyl shops. The last Pocho album I could track was released in 1970 and no further information of his artistic career was found when I searched for info. 01 - Marina (R. Granata) 02 - Mira Que Luna (Elgos / Malgoni) 03 - Carinho e Amor (Tito Madi) 04 - Presidente Bossa Nova (Juca Chaves) 05 - Tintarella Di Luna (Banho de Lua) (B. de Fillippi / Migliacci) 06 - Me Leva (José Garcia / Anísio Silva / Silas de Oliveira) 07 - Menina Moća (Luis Antônio) 08 - RomČntica (R. Rascel / D. Verde) 09 - El Vagabundo (V. Simon) 10 - Marcianita (J. I. Marcone / G. V. Alderete) 11 - Tome Continha de Vocź (Dolores Duran / Édson Borges) 12 - Un Telegrama (Hermanos Garcia Segura) >
Pocho (Perez) & Trio Pagao "Verde E Amarela: Green And Yellow" (Continental, 1970)
An awesome slice of tourist-album kitsch! Pocho Perez conducts both a large orchestral band and the smaller Trio Pagao, along with an anonymous crew of samba school musicians in a come-see-Brazil booster album, co-produced with the VARIG airline. Side One on the LP includes two long tracks with English-language narration giving an overview of Brazil's musical heritage, as narrated by "the Samba," a character voiced by Rodrigo de Moraes, and written by Humberto Marcal. As "the Samba" discusses various instruments (cuicas, agogos, whatever) the musicians highlight whatever's being discussed, and on the second track, "the Samba" gives an overview of dozens of musical styles, such as the baiao, maxixe and marcas, with examples that are sometimes so sweetened by the modern orchestrations it's hard to differentiate them from one another. The narration is priceless, with declamations regarding Brazil's year-round sunshine, it's happy people, and wonderful coffee... you get the picture. At the same time, it's a good primer on the music, even if it's hard not to see this as a completely, deliciously corny album. (My favorite line comes when the Bossa Nova is described as the "snobby" younger brother of the Samba...) Side Two is an all-instrumental series of medleys by Pocho's orchestra -- brisk, breezy renditions of music from a variety of composers, including songs by Tom Jobim and Caetano Veloso, along with a lot of older samba-cancao classics. Sadly, my copy does not also still include the VARIG travel brochure that was stuffed into a small pocket cut into the LP jacket.

Poly Sua Guitarra Hawaiana E Conjunto "Sentimento Brasileiro" (Chantacler, 1961)
Fascinating! I mean, wow... a vintage album that combines two of my favorite genres, old-school samba and classic Hawaiian music?? I am so totally there! Apparently "Poly" was a stage name for a guitarist named Angelo Apolonio who had mastered the Hawaiian steel guitar, and found a way to fit it in the older samba-pop orchestrations. The modest backing band here seems a little less into it than Poly does, but the results are still super-cool, with slide guitar passages that bend to Brazilian melodies rather than the songs of the seas. Particularly cool is how the rhythmic backing by stringed instruments (the ukulele in Hawaiian music, the cavaquinho in Brazil) sounds so similar in both styles, and forms a bridge between the two. A great instrumental music keepsake, with several tracks that stand the test of time.
Poly And His Hawaiian Ensemble "Hawaiian Sunset" (Columbia Harmony)
Not sure of the vintage or the provenance, but I'm assuming that this is the same Brazilian steel player named "Poly" listed above. This is mellower, more strictly Hawaiian and pretty much devoid of the samba influence of his earlier(?) work... In fact, it's a little snoozy, to be honest, with a dreary organ and a sleepy xylophone that do little to invigorate Poly's steel work. Not nearly as fun as the other stuff I've heard.
Poly & Waldir Azevedo "Dose Dupla" (1997)


This CD reissue includes two separate albums by the steel guitar player nicknamed Poly and mandolin whiz, Waldir Azevedo. I'm not sure which two albums they are, though...


<! O maestro Poly [Angelo Apolonio] foi mestre na guitarra-havaiana, hoje também chamada de slide-guitar. O colorido inusitado que seu instrumento dá aos sambas e sambas-canćčo que executa, atinge seu auge entre 1956 e 1960. Época em que atua com seu Conjunto em incontáveis apresentaćões ao vivo, no rádio e em discos. Sua guitarra-havaiana ponteia diversas gravaćões clássicas da nossa canćčo acompanhando os mais os mais importantes artistas. - Apresentamos aqui a sonoridade exótica do Poly e Seu Conjunto, neste compacto-duplo da gravadora Chantecler, gravado entre 1959 e 1960. As faixas saíram originalmente no disco "Ouvindo-Te" [1960 Chantecler CMG 2088] e sčo: "O Ébrio" grande sucesso de Vicente Celestino; "Favela" samba-canćčo dos compositores Roberto Martins e Waldemar Silva; "Perdčo Emília" curiosamente creditada como de autoria de N. N.; e "Longe dos Olhos" de autoria de Christóvčo de Alencar e Djalma Ferreira. Como bonus incluímos a belíssima seresta de Paraguassú, "Nunca Mais", igualmente extraída do disco "Ouvindo-Te". Tudo em perfeita alta-fidelidade sonora. >

The Pop's "Na Base Do Ie, Ie, Ie" (Equipe, 1966)
(Produced by Oswaldo Cadaxo & Tony Vestane)
Mostly a collection of surfy/Shadows-y rock/pop guitar instrumentals, with a pair of jovem guarda pop ballads ("Solidao," "Inspiracao") bookending the twang tunes. Surf music devotees will want to track this down, for sure -- this was a good band, worth knowing about -- but if you're primarily interested in Brazilian rock music, music that sounds distinctly Brazilian, this is mostly stuff that you can hear bands anywhere in the world play. "Solidao" is a nice sappy JG song, but that's about it. Stay tuned, though: despite the unneeded apostrophe, The Pop's evolved into a much more interesting band.


<! liner notes: Silvio Jose, bass; J. Cesar, solo guitar; Pippo, rhythm; Parada, drums >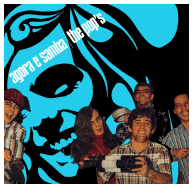 The Pop's "Agora E Samba" (Equipe, 1968)
A wildly kinetic "easy listening" album, blending uptempo samba drumming with inventive, jazzy electric guitar and a particularly manic organist -- sort of like Walter Wanderley on crack. I have to admit, this album got on my nerves after a while, but there are plenty of great performances and catchy grooves on here. For fans of instrumental novelty pop, this record'd be a real find... A groovy intersection between youthful samba-soul, goofy muzak and hardcore batucada percussion. Who knew?

The Pop's & Oswaldo Nunes "Ta Tudo Ai" (Equipe, 1969)
A groovy set, wherein the rock chops of the punctuation-challenged Pop's are harnessed to the swinging multi-stylistic tornado of singer Oswaldo Nunes, an energetic, expressive performer who apparently died young, but recorded some neat material, including this intriguing album. Like Jair Rodrigues or Wilson Simonal before him, Nunes could be alternately explosive and schmaltzy; I enjoyed him in both modes. There are plenty of regional touches, including an undercurrent of forro and baiao, as well as old-school samba; hearing the crunchy, fuzzy electric guitars in the mix is a gas, and although the Pop's sound a little less committed to their chores as backup vocalists, this is a great record, one that'll get you up and dancing before you know what hit you. Definitely worth tracking down!

The Pop's "Feliz Natal" (Equipe, 1969)
(Produced by Oswaldo Cadaxo)
A surfy holiday rock-instrumental album, with plenty of standards ("White Christmas," etc.) and some homegrown South American tunes as well. This is mildly groovy, but not distinctively "Brazilian" in any way -- any number of prefab rock bands up North could have cranked this out as well. Great version of "Jingle Bells," though!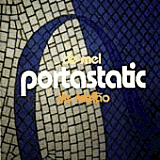 Portastatic "De Mel, De Melao" (Merge, 2000)



(Produced by Mac McCaughan & Brian Paulson)
This isn't really from Brazil, but don't let that stop you...! It seems that Merge Record's main man, indie-rock god Mac McCaughy, has been on a big Brazilian kick for a while and, after taking a trip down south, finally worked up the gumption to put out a tribute disc. This five-song EP is great: I'd love to hear a full-length follow up, maybe with some tropicalia-inspired original material as well as the classics... As it is, though, this is pretty engaging, with freshly translated versions of oldies by Caetano Veloso, Gilberto Gil, and other tropicalia legends, along with a nice ballad from bossa-jazz chanteuse, Joyce. These are heartfelt, sonically rich and musically perceptive. Check it out!
Portinho "Noel Rosa & Portinho Da Samba" (Philips, 1964)
Brassy big band/orchestral versions of Noel Rosa catchy samba-cancao classics. It's a very jaunty little record, very corny, too, but also pretty listenable. I guess I'd class this as a guilty pleasure -- I'd be a little embarrassed to have friends catch me listening to it, but it's got a kooky, kitschy groove, nonetheless.
Eladyr Porto "Tangos Em Versao" (Mocambo, 1955)



<! female singer, backed by Romeu Fossati & Sua Tipica > <! DL >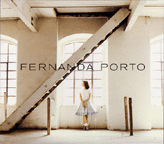 Fernanda Porto "Fernanda Porto" (Trama, 2003)



She's been hailed as Brazil's best electronic-pop diva, but frankly, I found this disc to be a bit generic and unadventuresome. It's okay -- sort of similar to Bebel Gilberto's Tanto Tempo album, though less inventive and more aggressively "pop" -- but it didn't really wow me. The electronica aspects are too uni-dimensional -- a dip into this or that readily-identifiable dance style, blips, boops and beats, drum'n'bass grooves that have been heard a bazillion times before, and little aural texture to help flesh them out. This is probably best taken in small doses, with a song here and there mixed in with other artists... For about half the record, it's innocuous an easy on the ears... And then after a while the unvarying perkiness starts to wear thin. Please note, I'm fairly critical of dance music and electronica in general, and for those of you who are in a more clubby frame of mind, this album will probably sound completely brilliant and fresh. Take what I say with a grain of salt.
Fernanda Porto "Ao Vivo" (Trama, 2006)



Fernanda Porto "Giramundo" (Trama/Circular Moves, 2006)



(Produced by Fernanda Porto)
Can't say I'm really loving this new, self-produced record by up-and-coming Brazilian electronica diva Fernanda Porto... There's a rushed, careless feel about the album that, I suppose, is a reflection of the club-oriented "baile funk" scene, which prizes high-energy exuberance above all else. I think Porto would have been better off exploring the silky, multi-textured electronic/ambient style of her previous album, but who knows? Maybe that sort of subtlety and sultriness is too "tired" these days, amid the coolness-obsessed, hip, happening young-uns. All I know is that rapid-fire club music like this doesn't do much for me, nor does it support Porto's modest voice as well as her more relaxed, thoughtful arrangements. You might wanna check it out for yourself, though -- maybe I'm just too old and geezerly to get what she's doing.
Fernanda Porto "Auto Retrato" (EMI, 2009)


Fernanda Porto "The Best Of Fernanda Porto" (Trama/Circular Moves, 2006)






<! Luiza Possi Luiza Possi "Eu Sou Assim" (Universal, 2002) B00029CS40 Luiza Possi "Pro Mundo Levar" (2004) Luiza Possi "Escuta" (2006) Luiza Possi "Ao Vivo: A Vida E Mesmo Agora" (2007) B004RCZA3O B002DEYF8O Luiza Possi "Ao Vivo: A Vida E Mesmo Agora" (2007) (DVD) B001675YMK Luiza Possi "Bons Ventos Sempre Chegam" (Som Livre, 2009) B003OKLI3Q B002N8SOU0 "Segue Cantando" B005NWWPM6 >


Zizi Possi - see artist discography





Baden Powell - see artist discography




Louis Marcel Powell "Samba Novo" (JVC-Japan, 2002)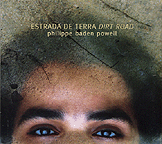 Philippe Baden Powell "Estrada De Terra (Dirt Road)" (Adventure Music, 2006)



The son of famed bossa nova guitarist Baden Powell, Brazilian pianist Phillipe Baden Powell is more or less a straight jazz player -- this is a fast, forceful set that largely eschews the subtlety of his father's work. But it also establishes an energetic newcomer that jazz fans may look forward to hearing more of in years to come. Not my cup of tea (not "Brazilian" enough), but others may dig it...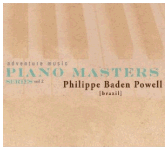 Philippe Baden Powell "Piano Masters, Volume Two" (Adventure Music, 2012)



(Produced by Jim Luce & Richard Zirinsky, Jr.)
Sparse, meditative Brazilian jazz piano explorations from Philippe Baden Powell, son of the legendary guitarist Baden Powell. The repertoire includes several of his original pieces alongside MPB standards by composers such as Edu Lobo and Caetano Veloso, as well as jazz standards such as Thelonious Monk's "Round About Midnight" and John Coltrane's "Giant Steps." What I found interesting about this album was how it took such modern material and recast it to echo the improvisational elements of the choro style, subtly recalling the Brazilian proto-jazz of the 1920s, albeit in a slowed-down, contemplative style. Certainly worth checking out for contemporary jazz fans.
Carlos Poyares - see artist discography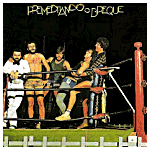 Premeditando O Breque "Preme" (Spalla, 1981)
This kooky, eclectic Sao Paulo band came out of the intellectual, university-educated wing of the late-1970s MPB scene. Playing in a variety of historical and regional styles, they mixed satire and scholarship with a playful, chaotic spirit... Perhaps they aspired to be sort of a Brazilian Bonzo Dog Doo-Dah Band? I don't most of the references, but the humor-filled feel of the band is easy to pick up on... This was their first album, and featured a lot of acoustic musicianship -- they'd get a bigger, poppier sound as time went on.
Premeditando O Breque "Quase Lindo" (Continental/Devil Discos, 1983) (LP)


A wildly eclectic band hones their craft within a too-smooth pop production style... While it's obvious that they are (partly) playing for laughs, the slick pop sound is a jarring contrast to their anarchic spirit. The album opens with the swank, big-bandy "Sao Paulo, Sao Paulo," a Tony Bennett-esque Brazilianization of the "New York, New York" theme; the rest of the record runs through a variety of genres, but all with the same clean, round-toned studio sound -- which is itself partly what they make fun of. Kind of a weird record, not quite my cup of tea, but worth checking out if you're interested in hearing Brazilian stuff that's off the beaten track.
Premeditando O Breque "O Melhor Dos Iguais" (1985)

Premeditando O Breque "Grande Coisa" (1986) (LP)

Premeditando O Breque "Alegria Dos Homens" (1991)

Premeditando O Breque "Vivo" (Velas, 1996)





<! B004APRYLO - LP >
Tito Puente "Bossa Nova By Puente" (Tico, 1962) (LP)


(Produced by Teddy Reig)
At some point, nuyoriquan superstar bandleader Tito Puente got into the bossa nova craze as well... The repertoire includes some genuine Brazilian bossa hits from Tom Jobim, et. al., songs such as "One Note Samba," "Desafinado," "O Pato" and "Meditacao" as well as a bunch of "bossa"-themed Latin/novelty numbers such as "Loco Bossa Nova," "Bossa Nova A La Puente" and Latin-ized versions of "Little Brown Boy" and "Come To The Mardi Gras." Predictably, everything goes through the Puente/Tico Latin dance mill, and a lot of the "Brazilianness" gets lost in the mix, but it's still fun stuff. It's kitschy, and not the best thing Puente ever recorded, but it's also very much of its time... And in some ways, Puente's schmaltzy big-band approach is similar to that of Brazilian bandleaders such as Severino Araujo, so there is some legitimate common ground. Certainly worth a spin.
Flora Purim - see artist discography
---
Brazilian Music - Letter "Q"
---



Main Brazil Index
World Music Index

---