<! MP3 00/00/00 > <! pix 11/01/09, 11/19/12 > <! ALLBM 00/00/00 > <! icons 02/15/11 > <! UPDATES: 00/00/00 05/31/12: need to research Luiz Santos? 11/19/12: added Lulu Santos page, Sergio Sampaio, researched Elymar Santos > <! Pedro Sertanejo "Forro Alagoano" (Disco Lar) > <! Adauto Santos http://musical.raisites.com/index.php/modules-menu/lorem-ipsum/discoteca/A/19-adauto-santos Principais discos de Adauto Santos: Adauto Santos "Nau Catarineta" (Discos Marcus Pereira, 1974) Adauto Santos "Triste Berrante" (Arlequim, 1978) B004O0VC0E B0030AMUBY Adauto Santos "Pra Vosmece" (Cooperativa dos Agricultores da Regičo de OrlČndia, 1980) Adauto Santos "Tocador De Vida E Viola" (CPC-UMES, 1995) B00000G9LD Adauto Santos "Varanda Sertaneja" (Movieplay, 1998) Adauto Santos "O Sucesso Da Noite Para O Dia" (Discos Marcus Pereira, xxxxxxxx) (LP) B00414DFQC Adauto Santos "Cantoria" (Tocantins, xxxxxxxxxxx) (LP) B004ZWD2YA Adauto Santos "Brasil Viola" (Atracao, 2005) B008A5H8IO date-?? >
---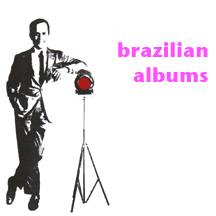 This is Page 2 of a listing of miscellaneous albums and artists under the letter "S"
If an artist or album you like is not reviewed here, please feel free
to contact me and make a suggestion.
---
A | B | C | D | E | F | G | H | I | J | K | L | M | N | O | P | Q | R | S-1 / 2 / 3 / 4 / 5 | T | U | V | W | X | Y | Z | Compilations
Brazilian Styles | 30 Recommended Records | Portuguese-language pop | Brazilian Links | Slipcue.Com
---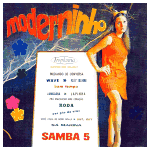 Samba 5 "Moderninho" (Tropicana, 1970)
A cheapo budget-line album. Despite the name, this anonymous studio crew were more of a standard-issue lounge band than a samba group. The repertoire is a mix of classic 1960's bossa nova, MPB and tropicalia songs, but it's a plain-old pop-jazz/jazz fusion performance, with an electric organ as the main lead instrument -- more rock-oriented than Walter Wanderley, but still pretty dinner clubbish. These guys were okay; I'm not sure how much of a professional band they were... But they're enjoyable in a DIY-ish/easy listening way.


<! 01 - Wave (Tom Jobim) 02 - Januária (Chico Buarque) 03 - Aos Pés da Cruz (Marino Pinto / Zé da Silva) 04 - Mudando de Conversa (Hermínio Bello de Carvalho / Maurício Tapajós) 05 - Vocź Passa Eu Acho Graća (Ataulfo Alves / Carlos Imperial) 06 - Keep Talking (Donato / Crystal) 07 - Bom Tempo (Chico Buarque) 08 - Lapinha (Baden Powell / Paulo César Pinheiro) 09 - Pra Machucar Meu Coraćčo (Ary Barroso) 10 - Sá Marina (Antônio Adolfo / Tibério Gaspar) 11 - Roda (Gilberto Gil / Jočo Augusto) 12 - Bye Bye (Carlos Imperial / Jorge Roberto) > <! no producer info on LP >
Samba 6 "As Mais Pura Das Paixoes" (Continental, 1987)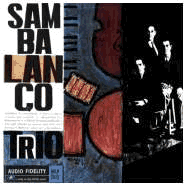 Sambalanco Trio "Sambalanco Trio" (Audio Fidelity, 1964)


Pianist Cesar Camargo Mariano and percussionist Airto Moreira led this jazzy early-'60s trio; along with bassist Humberto Claiber they glided through more of that trademark breezy jazz sound that was the complimentary backdrop to the bossa nova boom. This is the first of the group's four albums, packed with many bossa standards and several of Camargo's originals, as well as "Homangem A Clifford Brown," a tribute to a North American smooth jazz player whose "Blues Walk" was a popular standard in the Braz-jazz scene. As with many of these groups, Sambalanco wasn't really on a par with most U.S. jazz bands, but they have a kitschy appeal, and have a more distinctively Brazilian flair than most. The piano work in particular deftly hints at a greater harmonic depth than actually comes through on the album. Worth checking out, particularly if you are a loungecore fan, or are interested in finding out about Airto's early roots.
Sambalanco Trio "Reencontro Com Sambalanco Trio" (Som Maior, 1965)


Sambalanco Trio & Lennie Dale "Lennie Dale E O Sambalanco Trio" (Elenco, 1965)
Here the trio backs American expatriate Lennie Dale, a cabaret crooner who was certainly in the right place at the right time, recording several albums with some of the top talent in the bossa-era nightclub scene. Dale sang in a Mel Torme style, mixing newly-minted bossa hits with a variety of American pop-jazz vocal tunes. It's a very vigorous production, but his vocals are a little too over-the-top for me -- too emotive and robust, and a bit too kitschy. But it's real-deal nightclub bossa, a good portrait of the era, though I don't think I honestly could have sat through one of his shows... He's just too irritating. (But then again, I don't care much for '50s-era crooners like Sinatra, Torme or Tony Bennett, either, and I think that's what Dale was shooting for... So take what I say with a grain of salt.)
Sambalanco Trio "Sambalanco Trio" (Som Maior, 1965)


(aka "Nana")

Sambrasa Trio "Sambrasa Trio Em Som Maior" (Som Maior, 1966)


Airto Moreira and bassist Humberto Clayber on this jazz album; Airto is credited as composer on several songs... However, pianist Cesar Camargo Mariano has left the group for new ground. No worries: Braz-jazz madman Hermeto Pascoal fills the gap, on one of the first of his and Airto's long period of productive, innovative collaborations.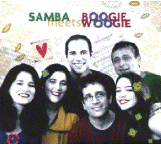 Samba Meets Boogie Woogie "Samba Meets Boogie Woogie" (Adventure Music, 2008)


(Produced by Mariza & Mario Adnet)
A delicious tribute to the pre-bossa nova era, when Brazilian music was defined by the popular samba-cancao style, but also open to foreign influences such as North American "boogie woogie" blues, big band jazz, and also the florid romanticism of the Latin American bolero. This is a sweet, solid set featuring contributions by veterans of the modern bossa-jazz scene, including Maucha and Mario Adnet, Jovino Santos Neto, Ze Renato, Roberta Sa, Monica Salmaso and others. The song selection includes oldies by artists from the 1930s, '40s and '50s such as Haroldo Barbosa, Ciro Monteiro, Jackson Do Pandeiro and Os Cariocas. While it's mellow and slick enough to satisfy "smooth jazz" fans, it also has the deep historical grounding and a rootsy enough feel to appeal to folks like me who enjoy more rugged material. It's a very pleasant record, satisfying on a number of levels -- I also enjoyed the chatty, informative liner notes that tell about the origins of all these great golden oldies. Recommended!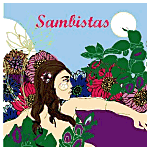 Os Sambistas "Os Sambistas" (Solid Air, 2008)



A classy set of old-school Brazilian MPB-samba songs, sung by some old-timers from the 1960s, such as Jair Rodrigues and Elza Soares, along with younger artists such as Luciana Mello and rising star Seu Jorge, all crooning and belting out lush, expansive ballads, amid large, colorful arrangements. At first the production seemed a bit bombastic and overripe, but this album pulled me in -- the backing isn't entirely my cup of tea, but the vocals are uniformly heartfelt and compelling. For MPB fans who like things a little slick and over the top, it doesn't get better than this. Recommended!
Os Sambistas Da Guanabara "O Show De Samba, v.1" (EMI-Odeon)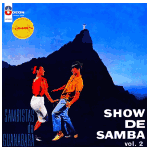 Os Sambistas Da Guanabara "O Show De Samba, v.2" (EMI-Odeon, 1964)
Although these performances include traditional samba percussion instruments (pandeiro, tamborim, etc.) it is the brassy big-band/orchestral arrangements that predominate. A glitzy, goofy easy listening outing with a sincere samba base, not too far below the surface. Still... it's a bit corny.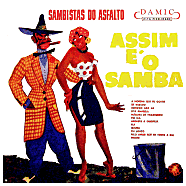 Os Sambistas Do Asfalto "Assim E O Samba" (Damic, 1960)
A fun set of nostalgic samba-cancao, covers of old songs by Atualfo Alves, Noel Rosa, Herivelto Martins and their generation of sambistas... A small, cheerful vocal group gets sympathetic backing from a group led by trombonist/bandleader Astor Silva, who tootles cheerfully on the sidelines... The "samba asfalto" genre was a fusion of old-school samba with more "citified" elements borrowed from the big band/orchestral branch of Brazilian pop. Sounds pretty good here! I'm not totally sure, but I'd guess that the "Marcal" listed in the percussionist is the same as Mestre Marcal, who recorded some killer batucada records in the 1970s... Anyone know for sure, or have more info about this group?


<! 01 - Arrasta a Sandália (Osvaldo Vasques "Baiaco" / Aurélio Gomes) 02 - Máguas de Vagabundo (Valdrido Silva / Osvaldo Silva) 03 - Izaura (Herivelto Martins / Roberto Roberti) 04 - Pelo Amor Que Eu Tenho a Ela (Ataulfo Alves / Antônio Almeida) 05 - Foi Ela (Ary Barroso) 06 - Fui Louco (Alcebíades Barcelos "Bide") 07 - De Babado (Noel Rosa / Jočo Mina) 08 - Ela (Herivelto Martins / Príncipe Pretinho) 09 - Dinheiro Nčo Há (Benedito Lacerda / H. Alvarenga) 10 - A Morena Que Eu Gosto (Wilson Batista / Marino Pinto) 11 - Fita Amarela (Noel Rosa) 12 - Provei (Noel Rosa / Vadico) Astor Silva (musical direction, trombone) Maurilio (piston) Netinho (clarinet, sax alto) Copinha (flute) Zequinha Marinho (piano) Moacyr Marques (sax tenor) Malagute (bass) Wilson (drums) Arno, Bucy, Gilberto, Marcal and Raul (percussion) >

Cesar Sampaio "Historias De Amor" (Polydor, 1978) (LP)





<! Cesar Sampaio "Cesar Sampaio" (Polydor, xxxxxx) (LP) B0058EC3F8 Cesar Sampaio "Ouca Meu Grito" (Laco, xxxxxx) (LP) B00414N7SS - label? >

Cesar Sampaio "Cesar Sampaio" (RGE, 1986) (LP)


Cesar Sampaio "Canta Sucessos De Antonio Marcos" (Universal, 2005)


Cesar Sampaio "O Melhor De" (Universal, 2002)

Sergio Sampaio - see artist discography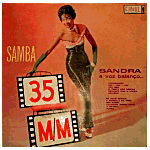 Sandra "Samba Em 35mm" (Pawal, 1960?)
A swinging, brassy set from 1950s cabaret singer Sandra, who was a regular performer at the Drink nightclub... There's not much information about her online: apparently she died in an auto accident not long after winning a music award for up-and-coming new artists. Her talent is borne out on this record where she sparkles with confidence and ease; the arrangements are pretty static, but her vocals were nice. Presumably this was her only album, although she sang on a few tracks on the "Isto E O Drink" album, a showcase for the Drink artists, anchored by bandleader Celso Murillo.

Fernando Sanjines & Samba Do Coracao "Heartbeat Of The Jaguar" (Coracao Records, 1999)


Samba do Coracao is one of San Francisco, California's best samba schools, and this album features plenty of dynamic, idiosyncratically original compositions by master drummer Sanjines, as well as sharp precision playing by both large and small ensembles. There are several tracks with unusual meters and stop-and-start rhythms; although their live performances are stunning, this album captures the power of their playing with surprising immediacy. Although San Fran had several samba schools in the 1970s and '80s, most never recorded their work, so this is a nice document of a scene which has been going strong for a while now. Well worth checking out!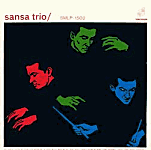 Sansa Trio "Sansa Trio" (Som Maior, 1965)


The first lineup of pianist Jose Briamonte's short-lived jazz trio, with backing by Benedito Pereira Dos Santos and Severino Gomes Da Silva on trumpet and Magno D'Alcantara, trombone.


<! Jose Briamonte (piano), Benedito Pereira Dos Santos & Severino Gomes Da Silva (trombone), Magno D'Alcantara (trumpet). Lineup changed on next album >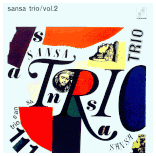 Sansa Trio "Sansa Trio, v.2" (Som Maior, 1966)


A swinging bossa-jazz trio set, showcasing the brisk, bright piano of Jose Briamonte, along with a new line-up of Airto Moreira on drums, and Jose Ordonez on bass. A lively, cheerful record, with a relatively unhurried feel, compared to many of their bossa trio contemporaries.


<! 01 - Sambidú (Durval Ferreira / Maurício Einhorn) 02 - Caô Xangô (Johnny Alf) 03 - Aruanda (Geraldo Vandré / Carlos Lyra) 04 - Mar Amar (Roberto Menescal / Ronaldo Bôscoli) 05 - Sou Sem Paz (Adilson Godoy) 06 - A Resposta (Marcos Valle / Paulo Sergio Valle) 07 - Bossa Só (Johnny Alf) 08 - Dois Peixinhos (Durval Ferreira / Luis Fernando Freire) 09 - Chuva (Durval Ferreira / Pedro Camargo) 10 - Tudo Que É Preciso (Durval Ferreira / Regina Werneck) 11 - Foi Assim (Laércio Vieira) >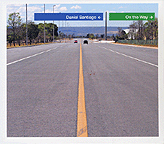 Daniel Santiago "On The Way" (Adventure Music/Brasilianos, 2006)


Splashy acoustic guitar jazz, with a heavy nod to the fusion-isms of the past. The trio behind this set of all-original material is plays at a lightning-fast clip, but with great delicacy, recalling old stuff by Milton Nascimento and his "Clube De Esquina" crowd, as well as classic fusioneers of the Return To Forever/LA Express/Spiro Gyra era. Again, it's not really my cup of tea, but there is an elegance and authority to this record that will make fans of jazz and new acoustic music sit up and take notice. It's a very accomplished album for the genre.
Daniel Santiago "Metropole" (Adventure Music, 2009)


(Produced by Daniel Santiago & Marcos Portinari)
Noodly jazz; not my cup of tea. All the tunes were composed by Santiago.
Emilio Santiago - see artist discography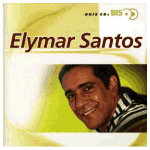 Elymar Santos "Serie Bis" (EMI, 2000)


Super-cheesy "brega" pop vocals... A 2-CD set of this pop crooner, mainly slushy keyboard arrangements with occasional glimmers of samba or more vigorous MPB stylings, such as "Se Queres Saber," a decent duet with Nana Caymmi. Mostly, though, this collection is easily skipped -- no big loss.


<! JOVINO SANTOS NETO - under "N" >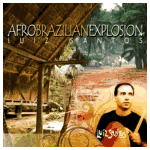 Luiz Santos "Afro Brazilian Explosion" (2009)


An unusual mix of free jazz, fusion and Brazilian regional styles, with plenty of odd time signatures from drummer Luiz Santos. If the guys in LA Express had been dropping acid in a Sao Paulo studio in the '70s, it might have wound up something like this. If you're into "difficult music," this could be a record you'd want on your radar.


<! 05/12: several Luiz Santos albums listed >


Lulu Santos - see artist discography



Moacir Santos "Opus No. 3" (Discovery, 1968)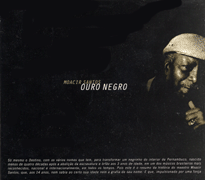 Moacir Santos "Ouro Negro" (Universal/Petrobras, 2001) (Adventure Music-US, 2004)


An overview, of sorts, of Brazilian jazz composer and saxophonist Moacir Santos, who emigrated to the United States in the late 1960s, where he recorded prolifically, mostly as a session player. This isn't exactly a best-of, but rather a sleek, double CD set of rerecorded versions of songs originally recorded in the 1960s and '70s, on albums such as Coisas (Forma, 1965), Maestro (Blue Note, 1972), Saudade (Blue Note, 1974), and Carnival Of Spirits (Blue Note, 1975). On these new versions, Santos guides a band that is joined by plenty of heavyweight Brazilian guest stars, including Milton Nascimento, Joyce, Gilberto Gil, Joao Bosco, Ed Motta, Joao Donato and Djavan. For the most part, it's actually the kind of jazz I hate -- simultaneously noodly and aggressive, though competently produced and pretty lively. Jazz fans should find this set pretty absorbing.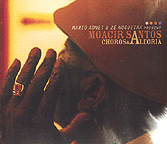 Moacir Santos "Choros & Alegria" (Adventure Music, 2005)



Veteran Brazilian jazzman Moacir Santos doesn't actually perform on this album, but he lent his approval as the original arranger and composer of all these songs, which are culled from a wide swath of his decades-long career... Guitarist Mario Adnet and saxophonist Ze Nogueira prodced this disc as a followup to the album Ouro Negro, which also featured rearranged, newly recorded versions of numerous Santos jazz classics... Like that album, this is laregly a straight jazz set, although this time around the songs are much mellower and less driving; the "smooth jazz" crowd should love this one. Santos explored some of the musical themes of the choro style -- sort of a Dixielandish, pre-jazz style from Brazil -- but does some interesting things to the music, slowing down the normally lightning-fast, slam-bang style to a relative crawl, allowing more room to explore the musical nuances and make the rich harmonic textures more apparent. This is a little too sweet and mellow for me, but if you use this album as a musical counterpoint to classic choro recordings from Pixinguinha and other masters of the genre, you may find it to be a vrey rewarding album.


<! several more albums on Amazon >

Pedro Santos "Krishnanda" (CBS, 1968)
(Produced by Helicio Milito)
Psychedelic tribal jazz from Brazil... and a bit of syrupy kitsch, too. The weirder, more experimental stuff is pretty groovy, like the album opener, "Ritual Negro," which has a driving, thumb-piano sound not unlike the Zimbabwean chimurenga of the 1980s and '90s, interlaced with a solid, punchy jazz horn arrangement; other songs have film score-style strings, and numerous Brazilian and African traditional motifs. In some parts this lapses into Martin Denny-esque exotica-kitsch, but many tracks are quite challenging and bizarre. Fans of Rogerio Duprat's erudite tropicalia arrangements will definitely dig this disc, too. Worth poking around for. (British celebrity DJ crate-digger Gilles Peterson has collected a couple of Pedro Santos tracks on one of his "Brazilika" compilations: the tweaky "Quem Sou Eu" and "Esta Tudo Ai" from a different album...)

Sergio Santos "Eu E A Musica" (Blue Jackel, 1998)


A solidly-produced melodic album, with bits of acoustic balladry, bits of samba, bits of jazz. Depending on your temprement, this may hit you as too fluffy and yuppified, or it may seem absolutely lovely. Skirts the edges of lite-jazz overproduction, and comes out rather nicely. Worth checking out.

Sergio Santos "Africo: Quando O Brasil Resolveu Cantar" (Biscoito Fino, 2002)


The first half of this disc has several dreamily complex, easily melodic tunes, with gently interlocking, African-tinged song structures similar to his earlier album, Eu E A Musica. The second half slides into a slick soft-jazz mode that I don't much care for, particularly when the soprano and alto saxophones become too prominent. But fans of Milton Nascimento and of more ornate, jazz-colored MPB will probably enjoy this quite a bit... For folks more on the "world music" tip, the first few songs are quite lovely.
Sergio Santos "Sergio Santos" (Biscoito Fino, 2004)

Sonia Santos "Sonia Santos" (Som Livre, 1975)


Sonia Santos "Crioula" (Som Livre, 1977)
Lively MPB songs, sung in a variety of styles -- jazzy, funky, soulful, syrupy, sambadelic -- but unfortunately by a singer whose voice I'm not particularly fond of... It's a bit like hearing a Brazilian version of Shirley Bassey or Eartha Kitt: there's just some little thing there that bugs me. A more positive slant on this might be that she retains some of the rough edge that the earthier singers in the down-home rodas de samba of the morros, and indeed there were a couple of straight samba songs ("Joao Ningeum" and "Afinal Eu Encontrei") that I liked... But even so, some listeners may also find this a little grating. Tons of top talent and high-power session players backing her up -- the musical end is definitely what keeps it going.


<! the second career album of this soulful Brazilian Samba interpreter, produced and arranged by Edson Frederico and featuring a solid group of musicians in the set, such like Edson Frederico, Neco, Luiz Claudio, Chico Batera, Jacques Morellenbaum, Marcio Montarroyos, Claudio Roditi, Altamiro Carrilho, Aurino, Jorginho, Ze Bodega, among others. Edson Frederico - arrangements 01 - A Lavadeira (Eros / Jon Lemos / Correia) 02 - Quando Nasce o Filho de Um Sambista (Paulinho da Viola) 03 - A Polícia Bateu (Metalói) 04 - O Bom Malandro (Paulo Faria) 05 - Nčo Falo Em Viola (Everaldo Cruz / Djalminha) 06 - Fracasso (Mário Lago) 07 - Crioula (Sônia Santos / Śngela Soares) 08 - Retrato Oficial (Lino Roberto / Wilson Medeiros) 09 - DistČncia (Dedé da Portela) 10 - Afinal Eu Encontrei (Noca da Portela / Delcio Carvalho) 11 - Taí a História Pra Mostrar (Kiko de Carvalho) 12 - Jočo Ninguém (Paulo Menezes / Milton Legey) >

Turibio Santos "Villa Lobos: Sexteto Mistico/Preludios" (RCA/MIS, 1971)
Exquisite acoustic guitar work, with classical virtuoso Turibio Santos exploring the work of Heitor Villa-Lobos, leading a full orchestra (the Orquestra de Camara Jean-Francois Paillard) on Side One of the album, while Side Two is taken up with several solo pieces that are simply staggering. The orchestral work -- Villa-Lobos' "Sexteto Mistico" -- is too florid and swooping for my tastes, but the solo performances are delicious. Santos never falters as he works his way through the complexities and idiosyncrasies of Villa-Lobos' work, and never loses sight of the beauty of each piece. Nice stuff.


<! B00000G9ME ? >

Turibio Santos "Choros Do Brasil" (Tapecar, 1977)
A gorgeous set of guitar instrumentals, exploring the choro genre from a gentle, contemplative angle. Included are works by Agustin Barrios, Dilermando Reis, Garoto, Joao Pernambuco, and others -- all of them dripping with beauty under Santos's skillful, soulful musicianship. Apparently Rafael Rabello is one of the accompanists on this album... Lovely stuff, highly recommended.




Turibio Santos "Grandes Sucessos Do Violao Latino-Americano" (Kuarup, 1982)



<! 01 - La catedral (Agustin Barrios) 02 - Prelúdio Opus 5, nľ 1 (Agustin Barrios) 03 - Choros nľ 1 04 - Elogio de la danza (Leo Brouwer) 05 - Vals Venezolano (Antônio Lauro) 06 - Ecos de paisaje (Alfonso Broqua) 07 - Trźs pećas para violčo (Carlos Chaves) 08 - Prelúdio nľ 1, da série "Suíte a antigua"(Guido Santorsola) >

Turibio Santos "Villa-Violao: Obra Completa Para Violao Solo" (Kuarup) <! 1998? >

Vittor Santos "Trombone" (1994)

Vittor Santos "Sem Compromisso" (1996)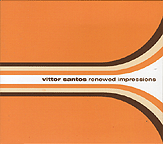 Vittor Santos "Renewed Impressions/Renovando As Consideracoes" (Adventure Music, 2006)



Mellow modern jazz from veteran trombonist Vittor Santos, along with some of the younger faces on the Brazilian jazz scene. Philipe Baden Powell plays piano throughout, and mandolinist Hamilton De Holanda join Santos' established band. It's too reserved and dewey for me, though informed jazz aficianados might have a better appreciation for this music than I do.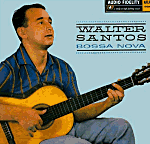 Walter Santos "Bossa Nova" (Audio Fidelity, 1963) (LP)


The first album from singer Walter Santos, a compatriot of bossa nova's founder, Joao Gilberto. Santos and Gilberto were in the Os Enamorados do Ritmo group together, and here Santos is following Gilberto's lead, singing gentle, whimsical songs with a perky little lilt to them. Like many early bossa enthusiasts, Santos can hardly match the elegance and subtlety of Gilberto's original recordings -- but what he lacks in rhythmic and harmonic nuance, Santos makes up for in pep and good cheer. Of special note here is the accompaniment by organist Walter Wanderley, whose goofy, upbeat sensibility permeates the whole record. All in all, a fine, cheerful album with a nice nostalgic feel.


<! his debut LP, recorded in 1963 with arrangements and organ by Walter Wanderley. Walter Santos, one of the main artists of the early Bossa Nova years died last Friday, May 30, 2008, in the city of Sao Paulo. He founded with Joao Gilberto the vocal group Os Enamorados do Ritmo at the end of the 40's decade, being close with Joao Gilberto until the end of the 50's in Rio de Janeiro. Walter Santos recorded two albums and left many compositions, including several Bossa Nova and Brazilian popular music standards. >
Walter Santos "O Som Brasileiro Do Bamerindus" (Som Da Gente, 1981)



<! R All tracks composed by Walter Santos (from his jingles composed for Bamerindus Bank) Arranged by Nelson Ayres, Heraldo do Monte, Luis Arruda Paes, Luis Roberto. Musicians - Nelson Ayres, Walter Santos, Luiz Mello, Carlos Poyares, Hector Costita, Edson Alves... Special guests: Luiz Gonzaga (1,10) Dominguinhos (1,10) Oswaldinho (10) Regional do Evandro (5,9) "Early in the career of Walter Santos, he produced advertising jingles for businesses. In a retrospective, Bamerindus Bank asked Santos to assemble many of these jingles and release it on his label Som Da Gente. The gingles were improved into well arrangmented songs. Bamerindus sent out promotional copies of this recording to its clients. A true rarity now." >


Lucas Santtana - see artist discography




Sao Paulo Underground "Sauna: Um, Dois, Tres" (Submarine/Aesthetics, 2006)



A very unusual album from Brazil, an avant garde noise-rock/experimental/electronic set that has more in common with Calexico, Sonic Youth or Zoviet France than with Caetano Veloso. The "Brazilianness" of the album isn't readily apparent until well into the middle when, on "Olhosss" they tip their hat with some regional sounds are mixed into a dense, intense, relaxed mix. That track is really cool, though for most "world music" listeners, this disc may be a little too weird and murky... But for avant and difficult music fans, hearing stuff like this coming out of Sao Paulo may be a real revelation. (Check out the US label's website at www.aesthetics-usa.com for more info...)
Sao Paulo Underground "The Principle Of Intrusive Relationships" (Aesthetics, 2008)


Sapoty Da Mangueira "Nega Atrevida" (Polydor, 1975) (LP)





<! 1. Siriź (Edil Pacheco / Paulinho Diniz) 2. Samba Portador da Alegria (José Reis / Antônio Damasceno / Jean Pierre) 3. Dia de Festa (Ederaldo Gentil) 4. No Reino do Gantois (Gilson Loiola)Senhora Mče Menininha (Tatu / Nezinho / Campo) 5. Nega Atrevida (Waldomiro Pova / Antônio Damasceno) 6. Mais Uma Vez Mocidade Independente (Tatu / Nezinho / Campo) 7. Bloco da Arrelia (Mano Décio da Viola / Antônio Damasceno) 8. Oraćčo ao Senhor (Gracia do Salgueiro / Gelcy do Cavaco) 9. Verde e Branco (Lino Roberto) 10. "Pot-pourri de Sambas-enredo" A Festa do Divino (Tatu / Nezinho / Campo)O Mundo Fantástico do Uirapuru (Tatu / Nezinho / Campo) 11. Pecador (José Messias) 12. Mitologia Brasileira (Nenéo / Quadrado) > <! Sapoty da Mangueira ou Norimar Maria dos Santos, carioca da gema que já aos 15 anos desfilava pela Estaćčo Primeira como passista, fazendo parte já aos 17 anos do famoso grupo de mulatas do "mulatólogo" Sargenteli. Ingressou na carreira musical em 1974 no Rio Fascination como intérprete, alcanćando grande sucesso, e em meados dos anos 70 e 80 viajou por vários países como Itália, Holanda, Franća e Equador já executando um trabalho solo. Atualmente Sapoty é uma das pastoras da Velha Guarda da Mangueira e fez participaćões importantes com vários artistas, como o realizado no ultimo DVD de Chico Buarque intitulado Estaćčo Derradeira. Com uma voz ousada Sapoty é emoćčo certa, dado o seu talento e desenvoltura. Com vocźs Sapoty da Mangueira no Album Nega Atrevida, Isto é Papo de Bamba . >
Saraiva "Sobre O Ritmo Das Ondas " (Copacabana, 1964)
Elegant performances highlighting the work of the clarinetist known as Saraiva, sort of a stubborn holdout for the then-neglected choro genre. He's hardly a traditionalist, though -- these poppy instrumentals are in sort of a halfway zone between old-fashioned choro and the bouncy jazz-dance style called gafieria, with a bit of northeastern baiao thrown into the mix as well, and some creative, unusual melodies. This set is mostly lightly orchestrated, with solos traded by the clarinet and accordion... Didn't totally wow me, but it grew on me, for sure... Definitely worth a spin.
Saraiva "Sucesso Em Alta Tensao" (Copacabana, 1968)
Super-kitschy jazz/baiao/choro/easy listening instrumentals from the clarinetist called Saraiva (presumably Luis dos Santos, listed in nearly all the songwriting credits...) This is too pop and too corny and too lounge-y for me, couldn't hang with it, except maybe on a tune or two.


<! 01 - Saraivando Pelo Brasil (Luis dos Santos / Walter Sperandeo) 02 - Sem Vocź (Clóvis de Lima / Ubirajara) 03 - Sobre o Céu da Bahia (Luis dos Santos / J. Luna) 04 - Ana Sempre Te Amei (Luis dos Santos / J. Luna) 05 - Tabú Corintiano (Luis dos Santos / Neilor de Oliveira) 06 - Náutico Capibaribi (Luis dos Santos / Santos Jr.) 07 - Mágoas de Acordeomista (Luis dos Santos / R. Caruso) 08 - Coraćčo de Mulher (Luis dos Santos / Gentil da Silva) 09 - Miranda no Choro (Ivan Pires / Miranda) 10 - Caserna Em Festa (Luis dos Santos / Norberto de Freitas) 11 - Sofro Por Causa Dela (Luis dos Santos / G. da Costa) 12 - Saudade dos Meus ConterrČneos (Luis dos Santos / Apolonio R. Pinheiro) >

Chico Saraiva "Tregua" (Biscoito Fino, 2004)

Chico Saraiva "Saraivada" (Biscoito Fino, 2007)

Chico Saraiva & Veronica Ferriani "Sobre Palavras" (Boranda, 2009)


Sargentelli "Oba Oba O Q.G. Do Samba" (Continental, 1975)


(Produced by Ramalho Neto & Luiz De Franca)
This souvenir album of the Oba Oba nightclub features decent (if blandly produced) '70s-style samba numbers with vocals by Abilio Martins, Juracy, and an unidentified chorus, possibly drawn from the gals who worked at the club. Speaking of which, these women are very much on display in the album art, which features some pretty sleazy T&A photos of the dancers in their skimpy outfits and six-inch high pumps which certainly helped accentuate the features that Sargentelli wanted accentuated. Anyway, musically this is perfectly fine, although there is better '70s samba to be found.
Sargentelli "Oba! Oba! Sargentelli" (Continental, 1977)


(Produced by Ramalho Neto)
A number of notable samba and MPB singers join nightclub owner, TV personality and sometimes-bandleader Osvaldo Sargentelli, owner of the Oba Oba and other clubs in the late 1960s and '70s. Dicro, Sonia Lemos, Atualfo Jr., Gilson De Souza and Pedrinho Rodrigues all make guest appearances, while guitarist Ze Menezes anchors a solid pagode-style roots-raiz samba band. It's pretty darn good. I'm just guessing, but it seems likely many of these singers were artists whose careers Simonetti either championed or managed... anyone know for sure? At any rate, this is a nice record, definitely worth checking out.


<! GIF loaded? >

Nelson Sargento "Memoria Eldorado: Sonho De Um Sambista" (Eldorado, 1979)


(Produced by J. C. Botezeli)
A beautiful album of old-school acoustic sambas, from velha guarda legend, Nelson Sargento. This is one of very few records he recorded as a solo artist (he's more frequently heard as a member of various ensembles or on Carnaval tributes and potpourri albums). This is lovely stuff, with Sargento calmly crooning atop a bright, glorious chorus and beautiful guitar work, and of course, the swish-swish of a delicately strummed cavaquinho. Recommended -- if you can find a copy, snap it up!

Nelson Sargento/Elton Medeiros/Galo Preto "So Cartola" (Rob Digital, 1999)



A live tribute album featuring some of the '70s acoustic sambistas who had worked with Cartola, and who co-wrote several of these songs. It's a sweet performance which takes a little while to gather steam. Initially things are a bit slow -- none of these fellers are as sprightly as they used to be, and the vocals are a bit slurred. But the band is solid, and Sargento's performance gains resonance as the show goes on. Nice stuff.

Nelson Sargento "Flores Em Vida" (Selos Radio MEC/Discos Rob, 2002)


(Produced and arranged by Joao De Aquino)
A slight mismatch between Sargento's elegant, understated acoustic approach and the lush, jazz-tinged MPB arrangements that are draped atop many of these songs. I love the sound of his voice and guitar, but the saxophone, drippy piano work and brass that is added into the mix all seem needlessly intrusive. I mean, I guess it's okay, but it seems pretty syrupy to me. worth checking out, although his more down-to-earth stuff is better.

Nelson Sargento "80 Anos" (Discos Rob, 2005)


A 4-CD box set... yummy!
Almir Sater "Almir Sater" (Continental, 1981)


A native of Mato Grosso de Sul, guitarist Almir Sater is known as a major proponent of the caipira style, and an important regional artist... This is his debut album, a lively mix of acoustic styles, embracing singer-songwriter-y, non-Brazilian folk along various regional Brazilian and Latin American styles... He hints Mexican corridos as well as forroand baiao, consistently leaning on his restless guitar work, and impassioned, yearning vocals. It's pretty cool... well worth checking out!
Almir Sater "Rasta Bonito" (Continental, 1989)


Brazilian bluegrass? Well, yeah, kinda! This is a super-cool record in which Sater explores North American country music, with surprising depth and vigor. The title track opens the album, bursting with a Johnny Cash-styled chugga-chugga rhythm, and while Sater sings in Portuguese, a mandolin and guitar break that could have come off a Bill Monroe album floats up to the surface. A couple of tunes later, he plays a straight-up bluegrass instrumental, "Capim Azul," where Sater whips off some sweet flatpicking guitar licks, stuff that would have made Chet Atkins blush with pride. He laces the rect of the record with country touches, skillfully mixing them in with the Brazilian folk/pop that he's known for. Just to hammer things home, he also sings an English language version of "The Tennessee Waltz," a surprisingly effective version, even with the Brazilian accent. I was totally wowed by this record; there's very little like it to be heard in Brazilian popular music, and Sater really nailed it. Recommended!

Almir Sater "Ao Vivo" (Columbia, 1992)


This disc captures him in an affectionately-received live performance; I have to confess, however, that although I found this disc inoffensive and delicate at times, I also felt like I just didn't "get" it for the most part. I think there's more history here than I know about, and I'll have to check our some of his earlier albums before I can really form an opinion. Offhand, though, this didn't totally wow me.


<! a BUNCH of albums... >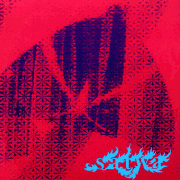 Satwa "Satwa" (Rosemblit, 1973)
A groovy psychedelic curio from hippie-era Brazil... This noodly, mostly-all-acoustic, mostly-all-instrumental album has a folk-freak feel that could as easily have been recorded in upstate New York or in a yurt in Southern California... It's basically a long, spaced out jam session between two stringed instruments, a folkie 12-string and a zither-like sitar, producing faerie-like riffs that just go on and on. It's broken into ten separate tracks, but they all sound the same, as if the musicians -- the post-tropicalia duo of Lula Cortes and Lailson -- were, y'know, like, really, really high and, like, really, really digging the groove, man, and exploring it as far as it would go. Like, totally. Tudo azul, dude. One track on Side Two features Robertinho Do Recife on electric guitar along with some spacy, half-hummed vocals, but the mood remains the same, and they quickly revert to pure acoustic music for the last two tracks. The thing of it is, though, it's a really pretty, narcotically pleasant album. It's odd, it's indulgent, it was a totally kooky project, but it holds up really well, decades later. Do you dig Davendra Banhart? Then check these guys out, too. You'll be psyched.


<! Lailson de Holanda Cavalcanti / 12-string guitar, voice > <! Written, recorded and released just as Brazil's military dictatorship reached the climax of its long black arc, the one and only album by Satwa is a divinely subtle protest. Now issued for the first time in America through the venerable Time-Lag Records in Maine and the stewardship of freeform fixture Erika Elder, Satwa, often cited as Brazil's first independent record, is a mellow starburst of acoustic jangle. ========= Formed after the return of Lula Côrtes and Lailson from their respective foreign excursions – the former a beardo home after the requisite Moroccan sojourn, the latter a young long-hair back from the States – Satwa lasted only a year, perhaps due to their differing stripes. Lailson was from the verdant former Dutch colony of Pernanbuco, while Côrtes hailed from the wild badlands of Paraiba. But for 11 days in January 1973 the pair jammed cross-legged and produced the folk trance gems that adorn this self-titled debut. ========= At a time when censors caused newspapers to run cake recipes on their front pages in place of rejected news stories, Lailson only lets the occasional throat drone slip through his lips. Largely void of voice and word, the songs – Côrtes plucking steely leads from his sitar while Lailson's 12-string thrums crystalline chords – are loose and lovely. The sole interference in these glistening arabesques is the hoary electric fretwork of one Robertinho on "Blues do Cachorro Muito Louco," the most explicitly fried track. Otherwise, Côrtes and Lailson are left to experiment in musty silence. Seemingly taped live, each track is a dry documentation of the duo's gently rambling improvisations. Far from the recombinant psychedelia of tropicalismo that reigned over the pre-hippie underground in Brazil's bustling metropolises five years earlier, Satwa play bed peace bards. In double-mono, or fake stereo, Satwa is raw, untreated mentalism translated into pure songflow. At times exhausted and dusty – "Atom" – or archaically splendorous – "Valse Dos Cogumelos" – the duo's spiraling scrolls etched in rustic timbres unfurl gracefully. ========== Côrtes, now a graying painter, would go on to record the more explicitly weird Paźbirú (also recently reissued) with Zé Ramalho. A concept album about extraterrestrials in Paraiba's arid backwoods, it had long been anointed a masterpiece of the era. After dabbling in rock outfits, Lailson broke into the mainstream as a newspaper cartoonist, a job he has kept to this day. Neither were or will probably ever be Satwa again, but during those few days and from now on, Satwa is a quiet triumph. >

Breno Sauer "Viva O Samba" (Columbia)



<! Claudia Savaget - five albums total? Tapecar / Som Livre Claudia Savaget [impacto] studio hara / 1974 US$: 15 Carlinhos Vergueiro e Claudia Savaget (1978). >

Claudia Savaget "Impacto" (Studio Hara, 1974)
A secondary figure on the 1970's MPB scene, vocalist Claudia Savaget apparently recorded only five albums over her career (anyone know for sure if this is true...? and maybe what the name of the fourth one was, and when it came out?) As you can tell, it's hard to track down any info about her, though I see her name popping up in a lot of '70s session work, with artists like Oswaldo Montenegro and other random folk. Not sure where she came from or how popular she was, but this disc was her first record, and it took me about an hour's worth of Googling just to find out its title. I'd be curious to check it out sometime.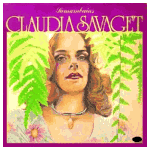 Claudia Savaget "Samambaias" (Tapecar, 1978)
(Produced by Herminio Bello de Carvalho & Mauricio Tapajos)
Classic 1970s MPB, with swank, half-orchestral/half-jazz/all-bossa arrangements and solid musicianship throughout. Arrangers Dori Caymmi and Cesar Camargo Mariano split the repertoire evenly, with Camargo Mariano's perhaps more strongly defining the album. Savaget's vocals are solid as well, at first perhaps a bit jarring, but you'll grow to like them... If, perhaps, you've enjoyed the musical side of Maria Bethania's work, but find her voice taxing at times, you'll probably love this record. She may not have garnered much fame, but Savaget was definitely in the swing of things! Recommended.


<! arranged by Cesar Camargo Mariano and Dori Caymmi >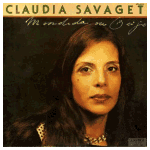 Claudia Savaget "Mordida Ou Beijo" (Tapecar, 1979)



<! 04/12: uploaded 150 x 150 > <! Claudia Savaget "Claudia Savaget" (self-titled?) Discos Marcus Pereira ?? COOMUSA? B006D8VRAA - lp >
Claudia Savaget/Various Artists "Caminhando" (UMES-Brasil, 2004)


A stately set of samba classics, including standards by Cartola, Nelson Cavaquinho, Noel Rosa and more modern material by Chico Buarque, Guinga and others. Just the kind of lush, stately acoustic samba I love, with strumming bandolim and cavaquinho, along with sweet, restrained orchestrations. Savaget's voice is older and nicely mature, very subtle and soulful. Definitely worth a spin!


<! Caminhando é o fantástico trabalho de Cláudia Savaget, a cantora consagrada como uma das mais requintadas intérpretes do samba, respeitadíssima entre compositores e músicos por seu rigor técnico e apurado bom gosto. Neste CD, a artista transita da informalidade ą plena sofisticaćčo, interpretando obras de Noel Rosa, Custódio Mesquita, Chico Buarque, Guinga, Nelson Cavaquinho e até uma canćčo inédita de Cartola, ao lado de convidados ilustres, como Beto Cazes, Bruno Rian, Helvius Vilela, Ruy Quaresma, Luiz Otávio Braga, entre outros. >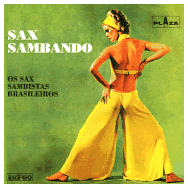 Os Saxsambistas Brasileiros "Sax Sambando" (Plaza, 1960)
A fun, perky set of easy listening instrumentals, apparently led by fabled session saxophonist Moacyr Silva working anonymously -- for whatever reason -- as part of this made-up studio band. Includes covers of many bossa nova hits and samba-cancao classics such as "Teleco-Teco #2," "Desafinado," "Meditacao," and "Chega De Saudade." The hasty production style actually gives this album a distinctive sound -- it's a little bouncier and less languid than a many Brazilian lounge albums of the 1950s and '60s. In addition to the horn arrangements, this album prominently spotlights the guitar-vibrophone pairing of Waltel Branco and Tičo Marinho, a technique echoed on Branco's albums of the same era. Apparently batucada percussionist Milton ("Mestre") Marcal is also part of this band, at least on this album. Fun, lightweight stuff! (Note: this was reissued on the Tropicana label as Rosa Moreno, under the name of "Bil Bell," an additional pseudonym for an anonymous band!)


<! Os Saxsambistas Brasileiros – Saxsambando (1960), for Plaza, produced by Henrique Gandelman Personnel Jaime Araújo de Oliveira, Laerte Gomes, Giuseppe Sergi and Jorge Ferreira da Silva "Jorginho" (Sax alto) Moacir Marques da Silva, Zé Bodega, Juares Assis de Araújo and Lourival Clementino de Souza (Sax tenor) Aderbal Moreira and Genaldo Medeiros dos Santos (Sax barítono) José Cláudio das Neves (Vibrafone) Tičo Marinho (bass) Waltel Branco (guitar) Plinio Araújo de Oliveira (drums) Milton Marćal, Bide and Pedro Melos dos Santos (Ritmo) >

Os Saxsambistas Brasileiros "Percussao Em Festa" (Plaza)
Reissued in North America on the Epic label as Carnival Fantastico, below...


<! 01 – Tico-tico no Fubá (Zequinha de Abreu) 02 – Samba Fantástico (Zezinho (1) / Jean Manzon / L. Autuori) 03 – Aquarela do Brasil (Ary Barroso) 04 – Flying Down To Rio (G. Kahn / E. Eliscu / V. Youmans) 05 – Olhos Negros (Tradicional) 06 – South American Way (A. Dubin / J. M. Hugh) 07 – Na Baixa do Sapateiro (Ary Barroso) 08 – A Felicidade (Tom Jobim / Vinicius de Moraes) 09 – Carioca (G. Kahn / E. Eliscu / V. Youmans) 10 – Nčo Tenho Lágrimas (Max Bulhões / Milton de Oliveira) 11 – Copacabana (Jočo de Barro / Alberto Ribeiro) 12 – Santa Lúcia (Tradicional) > <! Reissued on Epic as "Carnival Fantastico" >

Os Saxsambistas Brasileiros "Bossa Nova Espetacular" (Plaza)



<! Jaime Araujo, Netinho, Emilio, Wilson Nogueira (sax alto) Juarez Araujo, Ze Bodega, Helio Marinho, Moacyr Silva (sax tenor) Aurino and Genaldo (sax baritono) Jorginho and Copia (flute) Zequinha Marinho (piano) Neco (guitar) Luis Marinho (bass) Wilson das Neves (drums) Rubens Bassini and Gilson Mello (percussion) Track List 01 – Bossambando (Henrique Gandelman) 02 – O Barquinho (Roberto Menescal / Ronaldo Bôscoli) 03 – Este Seu Olhar (Tom Jobim) 04 – Maria Ninguém (Carlos Lyra) 05 – Corcovado (Tom Jobim) 06 – Recado (Djalma Ferreira / Luis Antônio) 07 – Vocź e Eu (Carlos Lyra / Vinicius de Moraes) 08 – Samba da Minha Terra (Dorival Caymmi) 09 – Saxbossa (Henrique Gandelman) 10 – Oba-la-lá (Jočo Gilberto) 11 – Noite Em Brasília (Henrique Gandelman) 12 – Bossa Nova Opus 3 (Henrique Gandelman) >

Os Saxsambistas Brasileiros "Carnival Fantastico" (Epic)
I'm afraid I don't know who the musicians were on this hastily-produced '60s-era album -- I suspect there were more than a few top-flight Brazilian jazz players involved, uncredited in the handful of albums released under this band's name. At any rate, this is cute, enjoyable stuff -- latter-day choro-influenced instrumentals, including covers of oldies such as "Tico Tico No Fuba," "Aquarela Do Brasil" and "South American Way," as well as newer bossa nova material like "A Felicidade." It's enjoyable, and not the super-cheesy easy-listening you might expect.




---
Brazilian Music - More Letter "S"
---



Main Brazil Index
World Music Index

---