<! MP3 09/27/08, 01/25/10, 11/02/12 > <! pix 11/30/09 > <! ALLBM 00/00/00 > <! icons 02/15/11 > <! UPDATES: 09/27/08 - partial, not S. Telles 02/10/10 - new Sylvia Telles page 11/02/12 - new pages for Humerto Teixeira, Joel Teixeira, Renato Teixeira, Claudia Telles, new pix > <! THEREZA TINOCO "Sempre Me Acontece" (RGE, 1979) >
---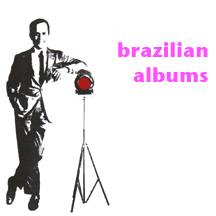 This is Page 2 of a listing of miscellaneous albums and artists under the letter "T"
If an artist or album you like is not reviewed here, please feel free
to contact me and make a suggestion.
---
A | B | C | D | E | F | G | H | I | J | K | L | M | N | O | P | Q | R | S | T-1 / 2 / 3 / U | V | W | X | Y | Z | Compilations
Brazilian Styles | 30 Recommended Records | Portuguese-language pop | Brazilian Links | Slipcue.Com
---
T. B. Samba "T. B. Samba" (Discos Som, 1974) (LP)
(Produced by Paulo Rocco, Talmo Scaranari & Decio Fonsi)
Soulful, uncomplicated, poppy samba of the partido alto/pagode style, though perhaps not as dynamic or striking as some of the top bands of the time. It's nice, though -- very easy on the ears and packed with material that seems to be original to this album. I've seen this listed as a "samba-funk" album, but I don't think that's accurate -- they have an electric bass guitar, but otherwise this is straight-up samba, with swaying cavaquinho riffs and a relaxed vocal chorus. The song "Cai Neblina" adds a Wanderley-esque organ, for a slightly kitschier sound, though it's still a nice song. By the way, anyone know what "T. B." stood for?
Teca & Ricardo "Cade O Povo" (RCA/ARC, 1976)



(Produced by Claude Delcloo)
The duo of Teca Calazan and Ricardo Vilas recorded this album in France, with Nana Vasconcelos backing them on percussion throughout...
Teca & Ricardo "Eu Nao Sou Dois" (EMI) (LP)

Humberto Teixeira - see artist discography
Joel Teixeira - see artist discography
Renato Teixeira - see artist discography
Claudia Telles - see artist discography

Mario Telles "Mario Telles" (CBS, 1962)



The brother of the great bossa diva Sylvia Telles, Mario was a well-regarded composer and a velvet-voiced crooner... This record includes the original version of his bossa nova classic, "Nana," as well as numerous others, mostly co-written by guitarist Baden Powell (who also performs on the album...) Although its not a very dynamic record, and although his vocal style is, objectively speaking, a bit flat and static, I find it rather appealing. Telles' under-emotive style is very minimalist, and in some ways, both stylistically and in vocal tone, he reminds me of the American folk-blues musician Fred Neil. Certainly worth checking out, if you get a chance.


<! That's right, Mario Telles, Brazilian singer and composer is the brother of Sylvia Telles. He released this single LP on his entire musician career, a very rare album with arrangements and orchestration by Moacir Santos, Astor Silva (also as arranger) and Baden Powell (guitar and also arrangements). This LP also contains the very first recording of Nana. This amazing CBS cover shows Mario Telles in front of a Portinari panel at Ministerio da Cultura facilities in Rio de Janeiro. Tracks include: 01 - Bom Dia, Amiga (Baden Powell - Vinicius de Moraes) 02 - Berimbau (Baden Powell - Vinicius de Moraes) 03 - Cavalo Marinho (Baden Powell - Vinicius de Moraes) 04 - So Por Nao Saber (Nilo Queiroz - Mario Telles) 05 - Tem Do (Baden Powell - Vinicius de Moraes) 06 - So Por Amor (Baden Powell - Vinicius de Moraes) 07 - Nana (Moacir Santos - Mario Telles) 08 - Aurora De Amor (Baden Powell - Mario Telles) 09 - Consolacao (Baden Powell - Vinicius de Moraes) 10 - Tristeza Vai Embora (Baden Powell - Mario Telles) 11 - Pra Que Chorar (Baden Powell - Vinicius de Moraes) 12 - Dorme Em Paz (Baden Powell - Heloisa Setta) >


Sylvia Telles - see artist discography



Tema Tres "Madrugada 1:30" (Equipe, 1969)


Bleah. Bland, even insipid jazz/easy listening from pianist Gilson Peranzzetta, backed by a modest ensemble who do their best to buoy up his lifeless performances. This wobbles between syrupy Michel Legrand-ish muzak themes to more uptempo would-be jazz groovers, evoking the likes of Vince Guaraldi or the Young Holt Trio, but falling well short of the mark in every instance. I can forgive a lot in Brazilian music, but I took an active dislike to this one, and found it hard to force myself to make it through the whole album. Most instructive are his covers of well-known themes such as "Walk On By" or "The Fool On The Hill," where he simply fails to tap into the melody and harmonic strengths of the originals -- Peranzzetta is a very rhythmic player, and often picks out the melody's in a clunky manner that sometimes sounds like a child picking out a theme note-by-note... This may be a conscious choice on his part, some sort of minimalist approach like that of Dick Farney, but again, in Peranzzetta's hands it simply sounds clumsy and unskillful. At the very least, not worth your time.


<! Tema 3 is lead by the Brazilian pianist and maestro Gilson Peranzzetta, credited as Gilson Peranz by Equipe. The trio also features Luiz Roberto (bass) and Atayde (drums) with the special guest, arranger and violao player Alberto Arantes. I'm not sure if the bassist Luiz Roberto is the same from Os Cariocas >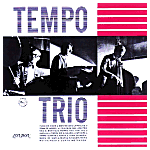 Tempo Trio "Tempo Trio" (Odeon, 1965)
A short-lived jazz trio, featuring bassist Paulo Horta, drummer Pascoal Meirelles, and pianist Helvius Vilela...

Tenorio, Jr. "Embalo" (RGE, 1964)



Most of the early Brazilian jazz album I've heard don't do much for me... Groups like the Tamba Trio and Zimbo Trio seemed as incapable of "getting" the groove of American jazz as the Yankees were of "getting" the subtlety of bossa nova... This album is a standout, though. Light bop, with a fairly gritty feel, and more than a hint of Thelonious Monk's melodic style. And, what goes 'round comes 'round -- one of the standout tracks is Bud Shank's "Sambinha", originally recorded on his Brasamba album. (Tenorio had previously backed Shank up on a tour through South America...) Players include Milton Banana (percussion) and both Paulo Moura and J. T. Meirelles on saxophones, with pianist Francisco Tenorio Cerqueira, Jr.
O Terco - see artist discography
Teroca "Com Todo Respeito" (Por Do Som, 2001)



A co-founder of the Clube do Samba de Araraquara, singer-composer Marcelo Longo Vidal (aka Teroca) takes up the torch of sweet roots-samba in the style of Paulinho da Viola, Clara Nunes, and Martinho da Vila... If you get a chance, check it out!
Teroca "Elos Da Samba" (Tratore, 2006)



(Produced by Tae Rolfson & Teroca)
A beautiful set of old-school acoustic samba, with numerous old-timers joining in to craft a sweet, delicate album of original material, all composed and sung by Teroca himself. There are numerous guest vocalists, most of them pretty obscure, although sambista Wilson Moreira and singer Fabiana Cozza may be familiar names... This is a really lovely record: fans of Paulinho da Viola and Clara Nunes should love this one. I did.
Terra Samba - see artist discography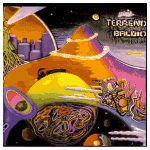 Terreno Baldio "Terreno Baldio" (Pirata, 1975)
An extraordinary Brazilian prog album, this set deftly combines various musical elements of the mid-1970s: there's the overall grandiosity of classic prog acts such as Yes, Emerson, Lake & Palmer, Gentle Giant, et. al. along with hints of more mainstream jazz-fusion, and guitar-god instrumental music: Mozart de Mello's plucky guitar riffs constantly reminded me of Jeff Beck... There are also kooky, half-shouted vocals that brought Arthur Brown and Kingdom Come to mind. The record has a herky-jerky, helter-skelter, stop-and-start quality that may make it feel incohesive at times, but I was surprised at how well the album held my attention (me not being a big prog fan and all...) I'm pretty sure that fans of the genre will want to check this out! (Note: apparently this entire album was re-recorded in 1993, with English-language lyrics in place of the original Portuguese. Sounds kind goofy, but who knows. That might be worth checking out as well.) Anyway, Terreno Baldio was a major band in the Brazilian prog-rock scene, and their music holds up pretty well today.


<! means "vacant lot" > <! http://www.progarchives.com/artist.asp?id=2220 http://www.rockprogressivo.com.br/canais/bio/terreno.htm http://brnuggets.blogspot.com/2006/06/terreno-baldio-alm-das-lendas.html Brazilian underground movement of late 60s and early 70s (sometimes called udigrudi or marginalia) Known by many as the 'Brazilian Gentle Giant', TERRENO BALDIO are one of the most important prog-rock bands in Brazil. Grouped in the beginning of the 70s, the band debut was the album "Terreno Baldio", which got substantial sellings although the master-tapes were lost avoiding new editions. The line-up was Jočo Carlos Kurk (vocal, flute and percussion), Mozart de Mello (guitars), Ronaldo Lazzarini (keyboards), Ascenćčo (bass) and Joaquim (drums). The band released one other album "Além das Lendas Brasileiras", a mix of rock and Brazilian folk, before disbanding in 1978. The line-up then was slightly different with Ayres Braga, replacing Ascenćčo. >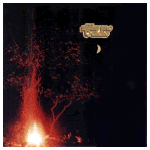 Terreno Baldio "Alem Das Lendas Brasileiras" (Continental, 1977)
Another strong offering, although this time around the rigid prog parameters of their debut album loosen up to include more fluid-sounding fusion-jazz riffs, particularly on the keyboards and guitar: on the album's longest track, "Lobisomem," the band gets into a funky groove and jams together on the break. Added to the elements of the first album are more overtly "Brazilian" touches, including regional sounds that are more like Quinteto Violado, as well as a poppier approach to their rock roots that bring them more in line with '70s Brazilian rockers such as Rita Lee or Ney Matogrosso, irritating vocals and all. I wouldn't say that this is a terribly "accessible" album -- most people, myself included, will find it pretty irritating. But for proglodytes, another historical bonanza, packed with choppsy guitars and grandiose lyricism. Worth checking out if that's your bag!
Terreno Baldio "Empty Lot" (1993)
An English-language re-recording of their first album...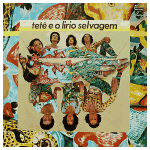 Tete & O Lirio Selvagem "Tete E O Lirio Selvagem" (Phillips, 1978) (LP)


A challenging, sometimes beguiling album featuring the uniquely irritating vocals of Ms. Tete Espindola, who went on to a successful solo career. Of course. I suppose her high-pitched trilling could be compared to Kate Bush, and sometimes the music tilts into a similarly artsy-fartsy, baroque vein, paired with regional Brazilian music, similar to that of Quinteto Violado. I suppose there's stuff here that the folk-freak revivalists could get into, but this is a pretty hard sell for most of us, and not particularly easy on the ears. I really kinda hate her voice, as well as the preciousness of her phrasing. But maybe that's just me. It's a weird record, for sure, and sometimes that makes stuff worth checking out. The backing band, Lirio Selvagem, was a rechristened version of a band called LuzAzul, featuring several of her brothers -- the label had her ditch them for her later records, which had a clearer pop direction.
---
Brazilian Music - More Letter "T"
---



Main Brazil Index
World Music Index


---