<! MP3 09/12/08 > <! update 09/12/08 > <! pix 11/18/09 > <! icons 1/26/11 >

---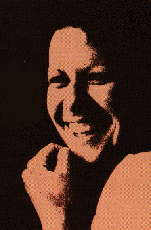 Elis Regina is often referred to as Brazil's greatest vocalist; despite the great reverence she evokes from her fans, some may find her records to be hard going. Regina came to prominence during the peak of the bossa nova years, and stunned listeners with her gorgeously clear, confident and technically precise vocals, although her jazz orientation also led her to excesses that some pop fans may find a bit taxing.
This page looks at her various best-of collections, tributes, related records and links to other websites that may be of interest. For reviews of her original, individual albums, see the first page of this profile.
---
Best-Ofs
---

Elis Regina "A Arte De Elis Regina" (Philips, 1975)


Highly recommended. This may be the best introduction to Regina's work. It concentrates on her early work, including a "potpourri" medley with Jair Rodrigues, off their first "Dois Na Bossa" album, as well as superior versions of many songs which are closely identifed with her, such as "Upa Nequinho" and "Aguas de Marco." The tracks which are selected here bypass many of her more frenetic, questionable pop experiments of the early 'Seventies, and sticks to the classic material. The CD has only two fewer tracks on it than the original 2-LP set.

Elis Regina "Personalidade" (Verve, 1993)


Elis Regina "Minha Historia" (Philips, 1990)
Concentrates more on her later material, which may be too showbizzy for the casual listener. But it could also provide a stylistic counterbalance to the more stately A Arte De collection.
Elis Regina "Fascinacao: O Melhor De Elis Regina " (Philips, 1990)


Elis Regina "Mestres Da MPB, v.1" (Warner, 1994)

Elis Regina "Mestres Da MPB, v.2" (Warner, 1996)

Elis Regina "Serie Grandes Nomes" (Philips, 1994)
A pair of 2-CD sets with a wide historical breadth. Volume One covers 1965-1972, displaying her early covers of Gilberto Gil and Edu Lobo compositions, as well as later recordings of material by Marcos Valle, Lennon/McCartney, and a track from "The Umbrellas of Cherbourg". Overall it is less stylistically consistent than the "A Arte De" collection, but also gives a better sense of her range as an artist. Unfortunately, the sound is a bit flat (at least on the copy I picked up) so there may be a trade-off between music and sound quality. Volume Two covers her later career.
Elis Regina "Nada Sera Como Antes: Elis Interpreta Milton Nascimento" (Philips)



A collection of Milton Nascimento songs, culled off of various albums from 1966 to 1979.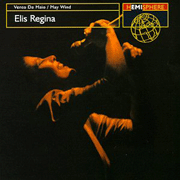 Elis Regina "Vento De Maio" (Capitol/Metro Blue, 1978/1998)


Another set of later material which starts off on an engaging note-- the title track and "Sai Dessa" are both solid (though lavishly produced) fusion-y ballads. For me, though, this EMI collection gets pretty overwrought really quickly. Recommended mostly because it's readily available, though the company's song selection is at odds with what I (and, I suspect, most non-jazz-fan listeners) would like to hear.
Elis Regina "Transversal Do Tempo" (Box Set) (Polygram, 1998)


A humongous 21-CD box set featuring all of Regina's work for PolyGram from between 1965-79. Kinda out of my league, pricewise, but it apparently has several albums that don't often see the light of day. For the true hardcore collector, this is it.

Elis Regina "Millennium" (Polygram, 1999)

Elis Regina "Enciclopedia Musical Brasileira" (Warner, 1999)

Elis Regina "Serie XXI" (Sony, 2000)

Elis Regina "Os Sonhos Mais Lindas" (Mercury-Brasil, 2000)


Elis Regina "Serie Sem Limite" (Universal, 2001)


A strong 2-CD set, covering the breadth of her Philips Records career... recommended as a good introduction to her style.
Elis Regina "Essential Elis, v.1" (Universal-Planet Rhythm, 2004)



<! "The Essential" (EMI, 2003) B000TENNTC >

---
Tributes
---
Joyce "Astronauta: Songs Of Elis" (Blue Jackel, 1998)



A longtime devotee of Elis Regina, Braz-jazz chantuese Joyce finally went whole-hog and put out a tribute album. Firmly in the "dinner-jazz" camp, this ensemble features contemporary jazz sidemen such as Joe Lovano, Renee Rosnes and Mulgrew Miller, as well several Brazilian cohorts. The material is drawn from songs that are closely identified with Regina, including compositions by Ary Barroso, Milton Nascimento, and even Joyce herself, who co-wrote one of Elis' later hits, "Essa Mulher." Since Elis Regina was one of Brazil's definitive vocal stylists, you gotta give Joyce credit for taking such radically different melodic and harmonic directions on most of these standards, even when the results can be iffy. (This is especially on such strongly defined, hook-laden songs such as Aldir Blanc's "Querelas do Brasil," or Edu Lobo's super-perky "Upa Neguinho," which Joyce slows to a crawl... ) Other arrangements work wonderfully, such as the tabla-and-classical guitar setup on Gilberto Gil's "Oriente", or her vocal duet with Dori Caymmi on Antonio Carlos Jobim's "Aguas De Marco." A bit on the slick side, but well worth checking out.
Nova Bossa Nova "Beyond Bossa Nova: A Tribute To Elis Regina" (Chef Records, 2009)


Zimbo Trio "Tributo A Elis Regina" (Movieplay, 2004)


---
Links
---
---



---