<! cd = 05/31/12 > <! MP3 05/20/12 > <! pix 05/20/12 > <! ALLBM 05/20/12 > <! UPDATES: 05/31/12 - posted >

---
Guitarist Celso Machado emigrated to Canada and also worked in France for several years as well. Thus, most of his records are hard to find in both the US and Brazil... But worth looking for nonetheless... Here's a quick look at his work...
---
Discography
---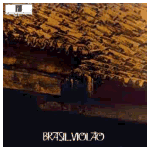 Celso Machado "Brasil Violao" (Discos Marcus Pereira, 1977)


On his debut album, Machado plays deft, lively guitar solos in the style of Bola Sete or Luiz Bonfa. Often he lets technique take the place of subtlety, playing fast, furious, showy riffs, stuff that probably wowed live audiences and will make some acoustic guitar fans swoon. I could use a little more laid-back melody myself, but there's some cool stuff on here, even if he does get a bit aggro. Definitely worth checking out from a super-picker standpoint, less so from a Brazil/bossa viewpoint.




Celso Machado "Violao" (Discos Marcus Pereira, 1980)



<! Ainda presos ąs cordas do pinho, temos para hoje outro grande instrumentista, Celso Machado. Um artista excepcional, um virtuoso do violčo que também domina outros instrumentos de corda e percussčo. Sem dúvida um artista completo, de formaćčo clássica, mas dono de uma técnica apurada e pessoal. Durante mais de trinta anos, ele tem realizado concertos em todo o Brasil, no Canadá, Europa e também nos Estados Unidos. Infelizmente o cara é mais conhecido e aclamado fora do que dentro de seu próprio país. Nčo é atoa que ele foi morar no Canada. Sempre muito requisitado, Celso, além de concertista é também professor, palestrante e claro, compositor. Suas criaćões nčo se limitam ą música regional e tradicional brasileira. Ele também compõe para o cinema, sendo dele diversas trilhas de produćões estrangeiras. Por trabalhos em cinema e produćões para tv ele já recebeu diversos prźmios. Uma prova do talento e qualidade artística. "Violčo, Celso Machado" foi seu segundo álbum, lanćado em 1980 pelo selo Marcus Pereira. O primeiro, "Violčo, Brasil", de 1977, também saiu pela mesma gravadora. Estranhamente, este segundo disco foi o único que até hoje nčo chegou a ser lanćado em cd. Um álbum bacana, com direćčo artística de Marcus Vinicius e direćčo musical de Filó Machado que também participa ao lado de outros bambas da música instrumental brasileira. Imperdível! motivo barroco juazeiro parazula em si menor abraćo a neto e lea tributo ao músico feitio de coraćčo el ultimo canto retirantes hora de mudar tema de isabel >

Celso Machado & Thierry Rougier "Imagens Do Nordeste" (1985)



<! Collection Seminar International de Guitare de Mérignac - label?? >

Celso Machado "Bagagem" (Surucua Art Production, 1994)





Celso Machado "Varal" (Surucua Art Production, 1997)



A pretty-sounding acoustic album from a Brazilian expatriate now living in Canada... This set includes dips into Leo Kottke-esque acoustic guitar, as well as gentle, fluid samba songs and other, more far-flung "world music," such as a bit of Australian digiridoo. This is perhaps a bit overly-eclectic and doesn't seem as focussed or as cohesive as his later work -- worth checking out, though!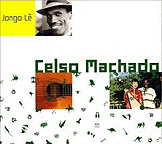 Celso Machado "Jongo Le" (Daqui, 1999)



Gorgeous acoustic music! Machado performs his Minas Gerais variant of samba with much of the sprightliness and playful spirit that Gilberto Gil did back in the early '70s, which is no small compliment in my book. I first heard this fellow on a track that had been included on one of Putumayo's BRASILEIRO collection... "Origem" stood out like a diamond & I tracked this record down as fast as my little bankbook would let me. The rest of the album is somewhat less magical, but folks who like softer ballads and acoustic sambas will probably enjoy this record as a welcome change of pace. Recommended, with only a little hesitation.
Celso Machado "Capivara" (Surucua Art, 2006)


Celso Machado "Joga Da Vida" (CBC, 2007)






<! Celso Machado "Brasil Violao" (Discos Marcus Pereira, 1977) B0034D9Y20 Celso Machado "Violao" (Discos Marcus Pereira, 1980) Celso Machado & Thierry Rougier "Imagens Do Nordeste" Collection Seminar International de Guitare de Mérignac (1985) Celso Machado "Tupis" (Surucuą Art Production, 1989) (cassette) Celso Machado "Celso Machado" (Surucuą Art Production, 1990) (cassette) Celso Machado "Taira" (Surucuą Art Production, 1992) (cassette) Celso Machado "Musica do Brasil" (Surucuą Art Production, 1994) (cassette) Celso Machado "Bagagem" (Surucuą Art Production, 1994) Celso Machado "Varal" (Surucua Art, 1997) Celso Machado "Jongo Le" (Daqui, 1999) Celso Machado "Capivara" (Surucuą Art, 2005) Celso Machado "Jogo Da Vida" (CBC, 2007) >

---
Links
---
---



---