<! cd = 06/09/12 > <! MP3 00/00/00 > <! pix 00/00/00 > <! ALLBM 00/00/00 > <! icons 00/00/00 > <! UPDATES: 10/12/12 - posted >

---
Flautist Carlos Poyares was one the key figures in modern choro music. Poyares was a radio performer in the 1950s, and has recorded dozens of albums over the years, often returning to the simple tin flute he learned to play as a child. Here's a quick look at a few of his albums...


---
Discography
---

<! One of the most important living artists in the choro genre, Carlos Poyares has recorded over nine solo albums and participated in countless others as a sideman. As an actor and flutist, Poyares worked in nine films. As a member of the third generation of a family of musicians, Poyares learned the rudiments of flute with his mother, a concerto player. At five, he was given a tin flute. Three years later, he ran away from home to work in a circus, where he worked as a trapeze artist and several other jobs. Leaving the circus, Poyares worked as a flutist for the Rádio Espírito Santo (Vitória). In 1953, Poyares moved to Rio de Janeiro and worked for several radio stations. In 1957, he substituted Altamiro Carrilho in the Regional do Canhoto (at Rádio Mayrink Veiga). Poyares worked in several nightclubs of Rio and Sčo Paulo while recording as a session musician at the same time and participating in the historic show O Samba Pede Passagem with the Opiničo group. He recorded his first album in 1965, Som de Prata, Flauta de Lata, which was awarded for his ingenious use of his tin flute in complex arrangements and improvisations. In 1994, Poyares toured Europe as a soloist, performing in France, Spain, Holland, and Portugal. (AMG) Carlos Poyares "Uma Chorada Na Casa Do Six" (Kuarup) > <! 81 albums??!!!!!! >

Carlos Poyares "Som De Prata, Flauta De Lata" (1965)





Carlos Poyares & Altamiro Carrilho "Pixinguinha De Novo" (Discos Marus Pereira/EMI, 1975)


A pretty-sounding, mellowed-out modern interpretation of classic Pixinguinha material. Flautists Carrilho and Poyares appear to trade off as soloists, although the liner notes don't make clear which one is playing where, or on which songs. The backing is simple, elegant, standard-issue choro fare: guitar, bandolim and percussion, though all are well in the background, leaving the spotlight on the flute work, which is uniformly trilling and sweet. Maybe a bit too tame, but mostly quite lovely.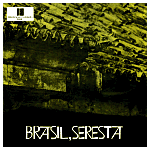 Carlos Poyares "Brasil, Seresta" (Discos Marcus Pereira, 1975) (LP)


(Produced by Aluizio Falcao & J. C. Botezelli) <! sp?? >
Delicious, laid-back instrumentals from choro flautist Carlos Poyares, moving through the works of Altamiro Carrilho, Jose Maria de Abreu and the romantic style of crooners such as Silvio Caldas. Lovely, elegant stuff, with restrained accompaniment on cavaquinho, bandolim and guitar. Mooshy music, in a very good way.


<! 01- Boa noite amor (Jose Maria de Abreu-Francisco Mattoso) 02- Branca (Jose Maria de Abreu) 03- Flautista triste (Altamiro Carrilho-Ary Duarte) 04- Ivone (Altamiro Carrilho-Horondino Silva) 05- Boneca (Benedito Lacerda-Aldo Cabral) 06- Velho realejo (Custodio Mesquita-Sadi Cabral) 07- Rosa (Pixinguinha) 08- Deusa da minha rua (Nilton Teixeira-Jorge Faraji) 09- Malandrinha (F.J.Freire Junior) 10- Chčo de estrelas (Silvio Caldas-Orestes Barbosa) 11- Rapaziada (Alberto Marino) 12- Última estrofe (Candido das Neves-Indio) Evandro - mandolim Lúcio - cavaquinho Zequinha - pandeiro Pinheiro - acoustic guitar Ivan - acoustic guitar Carlos Poyares - flute Carlos Poyares "Chao Da Gente" (1977) >

Carlos Poyares "Som De Prata, Flauta De Lata" (Discos Marcus Pereira, 1975) (LP)
(Produced by Carolina Andrade)
This one's a little more manic and songbirdish (in the flute) but still lovely, classy material. Recommended!


<! GIF on file > <! In 1965, Carlos Poyares recorded the first volume of Som de Prata, Flauta de Lata ("Silver Sound, Tin Flute"), in which, backed by the Regional do Canhoto, he interpreted classics of choro with his old tin flute, a cheap toy sold in every up-country fair in Brazil, but in his capable hands, a true instrument able to achieve an almost irreproachable intonation and extended resources, including super high pitches. Ten years later, he returned with the second volume of the series, now backed by the Regional do Evandro, but keeping the same high standards of execution for classics by Jaime Florence (Meira), Jacob do Bandolim, Waldir Azevedo, Patápio Silva, and Ernesto Nazareth. 01- Arranca toco (Jaime Thomas Florence) 02- Doce de coco (Jacob Bittencourt) 03- Urubu malandro (Lourival Carvalho "Louro" - Jočo de Barro) 04- O canto do sabiá (Altamiro Carrilho) 05- Pedacinhos do céu (Waldir Azevedo) 06- Meu sabiá (Rubens Leal Brito) 07- Margarida (Patápio Silva) 08- Malandrinho (Alatamiro Carrilho) 09- Primeiro amor (Patápio Silva) 10- André de sapato novo (André Victor Correa) 11- Matuto (Ernesto Nazareth) 12- Zinha (Patápio Silva) Carlos Poyares - flute José Pinheiro - 7 strings acoustic guitar Ivan Pires - acoustic guitar José Reli - pandeiro Lúcio Franća - cavaquinho Josevandro Pires de Carvalho - reco-reco, tamborim,caxeta Silvio Luiz Fernandes - surdo >

Carlos Poyares "Revendo A Flauta Os Bons Tempos Do Chorinho" (Equipe, 1977)
(Produced by Joao Lara Mesquita, arrangements by Carlos Poyares)
Beautiful, beautiful choro instrumentals from master flautist Carlos Poyares, whose supple phrasing and sweet tones are readily recognizable from about a bazillion recordings that he's taken part in. As a bandleader, he's tops: the backing musicians are largely players whose names I didn't recognize, but they are all on the right wavelength, perfectly matching Poyares' soulful lead. Like many choro albums, a little can go a long way, so you might want to mix these rich, glorious gems in with some other songs, just to break things up a little. But you will love this record.
---
Links
---
---



---