<! cd = 01/01/13 > <! MP3 00/00/00 > <! outside 00/00/00 > <! pix 00/00/00 > <! styles: Bluegrass > <! 208-pix: 00/00/00 > <! UPDATES: 00/00/00 >
---
Mandolinist Jimmy Gaudreau is one of the many seemingly ubiquitous bluegrass players of the 1970s generation, recording on countless albums with dozens of artists. He played in two lineups of the fabled Country Gentlemen (from 1969-1972, and again in 1981-1983) as well as in progressive bands such as Chesapeake and Spectrum, as well as stints with Bill Emerson, J.D. Crowe, Tony Rice, and others. Here's a quick look at some of his more notable albums...


<! Dan Banjer - Old Stuff Mandolin, Harmony Vocals The Blue Dogs - Soul Dogfood (1999) Mandolin Country Store - Country Store, Live! (1979) Mandolin, Vocals Béla Fleck - Natural Bridge (1982) Mandolin Béla Fleck - Daybreak (1988) Mandolin >

---
Discography - Solo Albums & Related Records
---

<! The Twin River Boys Fred Pike -- Bill Rawlings and the Twin River Boys "...Play Authentic Bluegrass Folk Music" (Osage Records) (LP) B00B1EB0NK Produced by Joe Saia at the AAA Recording Studios, Boston, MASS. Side One: Hickory Hollow Dixie Breakdown Maple Sugar We'll Meet Again Sweetheart Grandfather's Clock Golden Slippers Side Two: Teardrops In My Eyes I'll Never See My Home Again Walkin' Shoes Homestead On The Farm Sunny Side Of Life Dig A Hole In The Meadow Stints (chronologically) with: J.D. Crowe & The New South [YOU CAN SHARE MY BLANKET, LIVE IN JAPAN] Spectrum (Gaudreau/Glenn Lawson/Bela Fleck/ [OPENING ROLL, LIVE IN JAPAN, TOO HOT FOR WORDS] Country Gentlemen (again, with Dick Smith on banjo) [GOOD AS GOLD, LET THE LIGHT SHINE DOWN] The Tony Rice Unit Cheaspeake Auldridge/Bennett/Gaudreau and currently with .......Robin and Linda Williams >
Country Store "Country Store" (Rebel Records, 1974) (LP)


(Produced by Jack Casey & Country Store)
This short-lived though good-natured ensemble featured the talents of multi-instrumentalist Jimmy Gaudreau, along with guitarist Chris Steifel, banjo picker Dick Smith and bassist Bill Rawlings, who Gaudreau had worked with since the mid-'60s. The reperoire is full of easygoing covers of country and rock songs such as Buddy Holly's "Everyday," Merle Haggard's "White Line Fever," an early bluegrass cover of "Friend Of The Devil," and Gaudreau's jaunty (and dubiously copyrighted) mandolin update of Johnny Rivers' "Memphis." The guys share lead vocals, with Gaudreau singing lead on three tracks, and Steifel on about half. This is a laid-back, easygoing set, not the most sizzling or striking set ever, but personally I like mellow 'grass, and this is a sweet, simple '70s set. One thing I'm curious about, though: is Bill Rawlings related to Dave Rawlings? Anybody know for sure?


<! Rawlings later in the Twin River Boys > <! After the exceptional II Generation (someone needs to ask him about this group and who picked the tunes - Hide Your Love Away, Up Around The Bend,Legend In My Time, Old Man, Love Is Blue...),there was the New Tradition,which briefly existed with Keith Whitley and which mutated into The Country Store (w/Cris Stifel and Dicks Smith, and his old RI cohort, bassist Bill Rawlings). Country Store were probably the first bg band to record the Dead's "Friend Of The Devil", and also featured the first of at least three times Gaudreau recorded "Memphis" ala Lonnie Mack. >

J.D. Crowe & The New South "You Can Share My Blanket" (Rounder, 1977) (LP)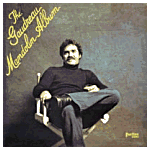 Jimmy Gaudreau "The Gaudreau Mandolin Album" (Puritan, 1978) (LP)


A zippy, zingy, really fun set of mandolin-led instrumental numbers, with J.D. Crowe, Fred Pike, Bobby Sloane and others pitching in... Gaudreau takes center stage, though, and his mandolin work is some of the sweetest you'll ever hear. Plenty of traditional 'grass material here, but also some fine adaptations from elsewhere in the musical landscape, notably a boozy rendition of country's "Last Date" and a gorgeous, lighthearted take on "Jesu, Joy Of Man's Desiring," from the classical canon. Nice stuff... Recommended, if you can track it down!
J.D. Crowe & The New South "Live In Japan" (Rounder, 1979)



Okay, so if you were J.D. Crowe, and you were about to go on a triumphant tour of Japan, playing for their unique brand of wildly appreciative fans, who would you pick to go as your back-up band? Well, Keith Whitley, Bobby Sloane, Jimmy Gaudreau and Steve Bryant are all good choices, and holy cow! that's who he took. The boys whiz through a solid set of crowd-pleasing favorites, sticking pretty close to their strengths. The sound quality is pretty good, with just a hint of amphitheater hall muffle, but mainly it sounds great. The album closes with the band hamming it up on a set of stereotyped commercial bluegrass, "The Ballad Of Jed Clampett," etc., as they goofily recreate an old Martha White radio show. You can pretty much stop the album when that comes on, and not miss much, at least if you've already heard hose old routines. On the whole, though, not much to complain about with this disc.

Spectrum "Opening Roll" (Rounder, 1980) (LP)


Despite the pretentious name and futuristic band logo (I'll scan the cover some day...) these guys were actually a pretty straightforward, zip-bang-zoom truegrass band. Bela Fleck's banjo work rips through these tunes, while mandolinist Jimmy Gaudreau adds a sweetness and authority to the proceedings. The other guys aren't slouches, either -- bassist Mark Schatz came over with Fleck from the ashes of Tasty Licks, while guitarist Glenn Lawson was one of Gaudreau's cohorts in J.D. Crowe's New South. The repertoire includes country and pop -- oldies from Paul Anka, The Everly Brothers, Merle Haggard, Paul Simon and Bob Wills -- but all played with pure twang and sizzle. Worth checking out, if you can track it down!
Spectrum "Too Hot For Words" (Rounder, 1982)

Spectrum "Live In Japan" (Rounder, 1983)

The Country Gentlemen "Good As Gold" (Sugar Hill, 1983) (LP)

The Country Gentlemen "Let The Light Shine Down" (Rebel, 1991)



A gospel album...


<! date? Gaudreau in band? >

Jimmy Gaudreau "Classic J.A.G." (Webco) (LP)


Chesapeake "Rising Tide" (Sugar Hill, 1994)



Ew. I mean, sure, there are several players on here that I deeply admire, namely Mike Auldridge and Jimmy Gaudreau... even Tony Rice makes a guest appearance on a version of "Summer Wages..." But this is a pretty dismal crossover effort, with a drippy progressive style which I suppose is an attempt to tap into the "adult contemporary" style pioneered by Alison Krauss, et al. The quartet is led by lead singer Moondi Klein, and there's just something incredibly leaden and overbaked about the whole project... Doc Watson adds fulsome praise for the band on the back cover.. but I guess even ol' Doc can have a few lapses in judgement. At any rate, I can see the argument for modernizing the music, but this particular project really didn't work for me.

Chesapeake "Full Sail" (Sugar Hill, 1995)



Same crew with mainly the same approach... The picking is sharper and has more twang, but the vocals still sink this album like a rock. Good song selection, with classics like "Are You Tired Of Me, My Darling," Steve Gillette's "Sweet Melinda" and Norman Blake's "Last Train From Poor Valley..." But every tune invariably becomes unlistenable when Klein's mannered vocals kick into full gear. This album is better than Rising Tide, but there's still plenty of records that are more fun to listen to than this...
Jimmy Gaudreau "Live In Holland" (Strictly Country, 1995)


Chesapeake "Pier Pressure" (Sugar Hill, 1997)


Auldridge/Bennett/Gaudreau "This Old Town" (Rebel, 1999)



These three old-timers -- Seldom Scene's Mike Auldridge, Richard Bennett of the New South, and mandolin whiz Jimmy Gaudreau of Country Gentlemen fame -- obviously have a strong intuitive compatiblility and work well together. This album's a little on the softer, folkier side, with a tendency towards heartsongs and progressive bluegrass "story songs," with more than just a whiff of Gordon Lightfoot in the air. Some of the vocals are quite nice while others are a bit thick, lyrically; Gaudreau's Vietnam vet memoir, "Two Hearts," is a bit leaden, despite the best intentions. They also drift into a few Grisman-y instrumentals, which highlight the high-class picking that threads thoughout the album. Sweet stuff.
Auldridge/Bennett/Gaudreau "Blue Lonesome Wind" (Rebel, 2001)



A nice follow-up to their first Rebel set. The opening tunes sound a bit brisk, but soulfullness creeps in on "My Aching Heart," and once again, the picking is quite impressive. Includes heartsongs, flowery ballads and poppish instrumentals, at times a bit muzak-y and overly sophisticated for me, especially on songs such as "City Of Lost Souls," which is kinda high-concept and prettified by a few too many key changes. Still, nice stuff when they hit the mark: fans of Tony Rice's vocal work should enjoy this disc.
Jimmy Gaudreau "In Good Company" (CMH, 2006)


The Skylighters "The Skylighters" (Red Beet, 2006)



Three members of the alt-country Americana band Last Train Home team up with bluegrasser Jimmy Gaudreau and pedal steel/dobro whiz Mike Auldridge, delivering a sweet, mellow set that recalls cross-genre albums from folks such as John Starling and Carl Jackson. Includes covers of classics by Jim & Jesse and The Louvin Brothers.
Jimmy Gaudreau & Moondi Klein "2:10 Train" (Rebel, 2008)



Mandolin whiz Jimmy Gaudreau and singer Moondi Klein just finished a tenure as members of the highly-regarded bluegrass band Chesapeake... Here, they slow things down a little and take it down a notch or two, delivering a mellow, sparsely arranged acoustic set, packed with standards and songwriting gems stretching from hill country oldies like "Shady Grove" and "Arkansas Traveler" and Jimmie Rodgers' "Any Old Time" to folk-house gems such as Tom Paxton's "Last Thing On My Mind" and Eric Bogle's searing pacifist anthem, "The Band Played Waltzing Matilda." It's a sweet set, with several gems, notably "High Sierra" and "Colleen Malone."
Adcock, Gaudreau, Waller, & Gray "The Country Gentlemen Reunion Band" (2008)





<! with Randy Waller, Charlie Waller's son >

Jimmy Gaudreau "Pieces And Bits" (Goose Creek Music, 2010)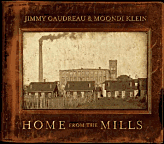 Jimmy Gaudreau & Moondi Klein "Home From The Mills" (Rebel, 2012)



A sweet set of folk-tinged bluegrass (or perhaps bluegrass-y folk?) from two old pros who have really synced up together... Klein's vocals recall Celtic artists such as Andy Irvine, and are beautifully complimented by Gaudreau's fretwork on mandolin, mandocello and guitar; guitarist Moondi Klein is also an able picker himself and in addition to a fine selection of songs, there are some fine instrumentals. The set list includes a couple of Tim O'Brien compositions, as well as singer-songwriter classics from folks such as Eric Anderson, Eric Bogle, Gordon Lightfoot and Townes Van Zandt, as well as a dash of gospel and old-school jazz -- the Fats Waller tune that closes the album is a nice surprise. Not a blistering bluegrass drag-race set, but I suspect for many fans, that'll be a nice change of pace. Recommended!
---
Links
---
---