<! MP3 04/28/09 > <! outside 00/00/00 > <! pix 00/00/00 > <! 208-pix: 00/00/00 > <! icons 04/05/11 > <! UPDATES: 04/28/09 - need to find review for 50 #1s >
---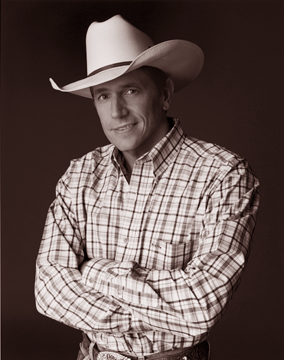 Here's Page Two of an opinionated review of Texas honkytonk-popster George Strait's work... This page includes reviews of his best-of collections, and links to other Strait-related resources. His regular albums are reviewed on Page One.
---
Best-Ofs
---
George Strait "Ten Strait Hits" (MCA, 1991)


Nothin' to complain about here, although there are several more action-packed and generous best-ofs that have come down the pike since this disc came out. Mighty good music, though.
George Strait "Strait Out Of The Box" (MCA, 1995)



In terms of simply tracking down all his hits (up to '95, that is...), this 4-CD box set is pretty hard to beat. Also includes his earliest recordings, a trio of songs cut for the microscopic D Records label, based in Dallas, TX. Nice stuff, though there is also more than your fair share of fluffy pop material included as well.

George Strait "Latest Greatest Straitest Hits" (MCA, 2000)



Picking up where the Strait Out Of The Box set leaves off, this disc covers Strait's work from 1994-98, and tosses in a couple of new tunes, including a fine version of Larry Cordle's Music City melodrama, "Murder On Music Row," in which George and duet partner Alan Jackson lament the then-current Nashville rush away from good-old-fashioned honkytonk. Nice balance of pop and hard(ish) country. Extra points and major kudos for their not putting out a best-of that rehashed stuff already on other collections.

George Strait "The Best Of George Strait -- Christmas Collection" (MCA-Nashville, 2003)



This twelve-song collection draws heavily on his second holiday album (in fact, it has all ten songs off that record) while including only two tracks off the more upbeat Strait To You set from 1986. If you want George's hard country honkytonk vibe, I guess you'll just have to get the other album... On the other hand, if you want to hear him in a swankier, more pop-vocals mode, this reissue may have what you're looking for.
George Strait "Chronicles" (Universal-MCA, 2005)


If you want proof that Strait has always been a first-class performer, here it is... It's kind of an odd package, though -- it's a straight reissue, more or less, of three early albums, Right Or Wrong from 1983, 1984's Does Fort Worth Ever Cross Your Mind and Something Special, from 1985. There are no added goodies -- it's just one album, one disc, with the original CD liner notes floating around loose inside the box... No extra info, no new liner notes or booklet, nothing fancy, really, other than the hardshell cardboard case. You can still purchase these records individually, so I'm not sure what this box adds, other than its physical solidity and gathering them all together in one place at one time. Either way, it's nice stuff, some of the finest, sweetest popped-up honkytonk to ever make it outside of Texas. He gets too slick or too perfect at times, but it's still all pretty nice.


<! 50 #1s >

George Strait "22 More Hits" (MCA Nashville, 2007)



(Various producers)
For most musicians, country or otherwise, the big dream is to get a single song in the Top Ten, and landing a real-live #1 record is the ultimate fantasy... Others, those who live up in the show biz stratosphere, just nail one hit after another, so for the biggest artists (like George Strait, for example) the problem isn't so much getting people to hear that one magic hit, but rather having all the other great songs that didn't top the charts fall out sight forever. In Strait's case, there is definitely an abundance of great music to choose from -- his last retrospective was a 2-CD set entitled 50 Number Ones, and when you top the charts that often, it's pretty much a done deal that when the label puts together a best-of collection, all those little puny songs that only hit the Top 5, or the Top Ten, or the Top 40, are going to be left in the vaults. So let's give three cheers for MCA, which had the good sense and the class to correct this imbalance: this album is a wonderful, very welcome collection of songs that longtime fans may remember from the radio, but haven't heard for a while. There are hidden gems like the irresistible singalong novelty song, "Gone As A Girl Can Get" and hard-country weepers like "When Did You Stop Loving Me," as well as more conventional commercial offerings like "Marina Del Rey" and "The Fireman," as well as truly innovative singles such as "The Cowboy Rides Away" and the slinky, serpentine "Desperately" (which may be my favorite George Strait song...) There's some great stuff on here, including a lot of tunes you just won't hear otherwise... George Strait is one of those great singers who help keep modern country music honest, and a selection of his second-string singles is sure to be better than most big hits by other newcomers in Nashville. Recommended!
---
Tributes
---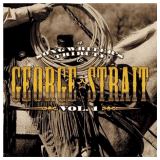 Whitey Shafer/Various Artists "A SONGWRITER'S TRIBUTE TO GEORGE STRAIT" (Compadre, 2008)



A bunch of folks whose songs George Strait took to the top of the charts deliver a heartfelt homage, Back 40 style, reverse-engineering their own material. Whitey Shafer is a standout; other artists include Gretchen Peters, Sonny Throckmorton, Mack Vickery, Dave Kaz, Jeff Stevens, Steve Bogard and others. Probably most fans can stick with the George Strait "originals," but it's still an interesting idea.
---
Links
---
George Strait's official website has a discography, some biographical info and chat sites for fans, as well as extensive information about his abiding interest in
Strait From The Heart is a pretty informative fan site that has lots of discographical and chart info...
No Place But Texas is an interesting fan site run by the brother of Strait's steel player from the original Ace In The Hole band. The site is full of info about Strait's early career in the 1970s.
---



Hick Music Index



---
Top photo credit: Tony Baker, courtesy of Front Page Publicity
---

<! cd = 03/20/04>