<! cd= 07/12/09 > <! MP3 07/12/09 > <! update 07/12/09 > <! outside 00/00/00 > <! pix 00/00/00 > <! 208-pix: 00/00/00 > <! icons 04/08/11 - didn't look up ASINs > <! BIO INFO below >
---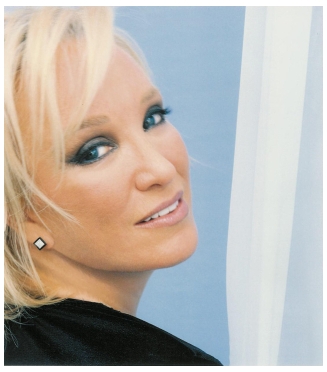 When she first burst through in the early 1970s, Tanya Tucker was country music's version of Suzi Quatro or Rachel Sweet, a tough little teenage gal with a hardass attitude and a rock'n'roll vibe. She was also a great singer, and floored her fans and rolled over the radio waves with her big hit early singles. Although she was originally a protegee of producer Billy Sherrill, Tucker's snarly country grrrl demeanor kept her from falling into the trap of bland, over-orchestrated pop production that plagued many of her countrypolitan contemporaries. Tucker kept her edge over the years, and even when she mellowed out, she still remained a powerful, earthy singer with a strong bluesy undercurrent. Her sister, LaCosta Tucker also made a few waves in the 'Seventies, but it was Tanya who really had the hits. Here's a quick look at her work.
---
Discography
---
Tanya Tucker "Delta Dawn" (Columbia, 1972)


Tanya Tucker "What's Your Mama's Name" (Columbia, 1973)

Tanya Tucker "Would You Lay With Me (In A Field Of Stone)" (Columbia, 1973)

Tanya Tucker "Tanya Tucker" (MCA, 1975)

Tanya Tucker "Lovin' And Learnin' " (MCA, 1976) (LP)

Tanya Tucker "Here's Some Love" (MCA, 1976)

Tanya Tucker "Ridin' Rainbows" (MCA, 1977)

Tanya Tucker "You Are So Beautiful" (Columbia, 1977)

Tanya Tucker "TNT" (MCA, 1978)


Tanya Tucker "Tear Me Apart" (MCA, 1979)

Tanya Tucker "Dreamlovers" (MCA, 1980)

Tanya Tucker "Should I Do It" (MCA, 1981)

Tanya Tucker "Changes" (Arista, 1982) <! 07/09: still unissued >

Tanya Tucker "Live" (MCA, 1982)

Tanya Tucker "Girls Like Me" (Capitol, 1986)


Tanya Tucker "Love Me Like You Used To" (Capitol, 1987)

Tanya Tucker "Strong Enough To Bend" (Capitol, 1988)



Tanya Tucker "Tennessee Woman" (Capitol, 1990)



(Produced by Jerry Crutchfield)
The new decade opened with Tanya still cloaked in '80s-style production, at least on the upbeat numbers; her ballads were more rich-sounding and more "country." The album had a trio of Top Ten singles, including a soul-tinged duet with T. Graham Brown ("Don't Go Out," which hit #2 on the charts) but generally the hit tracks aren't my faves on this disc, instead I prefer acoustic-tinged weepers like "As Long As There's A Heartbeat" and "Oh What It Did To Me." Overall, it's impressive that Tucker was still going strong so late in the game.

Tanya Tucker "What Do I Do With Me" (Capitol, 1991)



(Produced by Jerry Crutchfield)
Generally more twangy and rootsy than her last album, fusing a smooth pop inclination with her enduring roots-rock leanings. She's mostly kind of a white soul sister, but the country side is there as well; sorta like Delbert McClinton, though somewhat less rugged. Not entirely my cup of tea, but there's certainly lots worse out there. She did surprisingly well with this record as well, scoring four Top 5-ers in the Billboard charts, and even -- get this! -- won a CMA Award for best female vocalist! Go figure. My favorite track: the family-farm political anthem, "Bidding America Goodbye (The Auction)," which has a nostalgic FarmAid air about it.
Tanya Tucker "Can't Run From Yourself" (Liberty, 1992)



As ever, it's kind of a mixed bag with these later Tanya T. albums... She's got this twangy, down-home edge that makes you root for her, even though she indulges in super-sappy material that makes you shake your head in disbelief. On one hand, there are drekky ballads like "Two Sparrows In A Hurricane" (big hit, of course) and "I've Learned To Love"; then there're the rollicking bluesy tunes like "It's A Little Too Late" and "Tell Me About It," (a rich, roadhouse duet with Delbert McClinton) that seem to make up for all the cloying, crappy stuff. At least until the crappy stuff starts to play... then you start to cringe. At least I do. Guess that's what home-taping is made for, to weed out the stuff you don't like.

Tanya Tucker "Soon" (Liberty, 1993)



(Produced by Jerry Crutchfield)
This album tilts more towards the tinkly and romantic, and it's a bit of a snoozer, if you ask me. A mature, soulful album, if that's the sort of thing you're looking for. But not a lot here that wowed me. "Hangin' In" isn't bad, actually, and I guess "Sneaky Moon" is alright, too.
Tanya Tucker "Fire To Fire" (Liberty, 1995)


Tanya Tucker "Complicated" (Capitol, 1997)


Tanya Tucker "Tanya" (Tuckertime, 2002)

Tanya Tucker "Live At Billy Bob's Texas" (Smith Music Group, 2005)








Tanya Tucker "In Concert: Renaissance Center Tennessee" (Alpha Centauri, 2008)



<! B000VDU1AK ?? mp3 >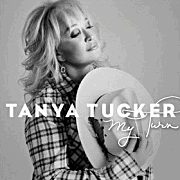 Tanya Tucker "My Turn" (Saguaro Road, 2009)



(Produced by Pete Anderson)
Ms. Tucker hits a solid home run with this thumping set of classic country hits, ranging from good, old honky-tonk shuffles such as "Wine Me Up" and "Lovesick Blues" to weepers like "Walk Through This World With Me" and Don Gibson's bouncy "Oh, Lonesome Me." Tucker lets the fiddle and pedal steel come through loud and clear, and her voice does, too, remarkably still tinged with the wicked teenage twang she had when she started out decades ago. There's a lot for hard-country fans to be excited about here, in this sweet, no-nonsense set, particularly on an irresistible old-fashioned honky-tonk tune like "Crazy Arms," where Tucker just nails it. There are a couple of songs that were originally so gender-specific that her modifications to the lyrics simply don't work: Wynn Stewart's "Big Big Love" is one of those semi-graphic, nudge-nudge, wink-wink innuendo novelty songs that doesn't entirely translate because, well, let's be honest: they weren't singing about a girl's anatomy on that one. Even more of a groaner is her gender flip on "Is Anybody Going To San Antone," in which the new lyric, "...forget I've ever known him" undercuts one of the greatest chorus closers of all time. These are small potatoes, though, compared to the rollicking, deliciously old-fashioned true country feel of this cheerful, vivacious album. If you like old-school hard country, give this one a spin!
---
Best-Of & Related Records
---
Tanya Tucker "Greatest Hits" (Columbia, 1974)


Tanya Tucker "Tanya Tucker's Greatest Hits" (MCA, 1978)


Tanya Tucker "The Best Of Tanya Tucker" (MCA, 1982)

Tanya Tucker "Greatest Hits" (Capitol, 1989)


Tanya Tucker "Greatest Hits Encore" (Capitol, 1990)

Tanya Tucker "Greatest Hits: 1990-1992" (Liberty, 1993)


Tanya Tucker "Tanya Tucker: The Collection" (Liberty, 1994)


A 4-CD set, covering the best of her work for the Liberty label...
Tanya Tucker "Love Songs" (Capitol, 1996)


Tanya Tucker "20 Greatest Hits" (Capitol, 2000)


Tanya Tucker "The Millennium Collection" (MCA, 2000)


Tanya Tucker "The Upper 48 Hits: 1972-1997" (Raven, 2002)

Tanya Tucker "16 Biggest Hits" (Sony-BMG Legacy, 2006)


Tanya Tucker "The Definitive Collection" (MCA, 2006)


Tanya Tucker "The Ultimate Collection" (Universal, 2009)

LaCosta & Tanya Tucker "Sisters: An Anthology" (Renaissance, 2000)


This is an under-the-radar reissue that's well worth looking for, since it's the only CD (so far) that collects material from LaCosta Tucker's half-dozen mid-'70s LPs. Tanya Tucker's older sibling, LaCosta never quite cut loose the way her little sister did, but there's a strong vocal similarity, and LaCosta also had a strong, true-country soulful streak that makes these tunes worth checking out. This disc collects nine of her fine mid-level chart hits, all but one of which are pretty good, in a pop-meets-country kinda way. The remainder of the CD is filled with some of Tanya's later recordings on Capitol, from the late '80s and early '90s. Again, it's pretty good material for the times, but it is kinda unfortunate that they didn't just go ahead and make this a straight-up LaCosta album, since the back-and-forth programming is kinda weird. (Also, I'm sure there must be a nice trove of lesser known LaCosta album cuts to be mined as well... but in the meantime, this disc gives a pretty good sense of what the gal could do.) Recommended!


<! Tanya Tucker "Delta Dawn" (Columbia, 1972) Tanya Tucker "What's Your Mama's Name" (Columbia, 1973) B00002CEZP Tanya Tucker "Would You Lay With Me (In A Field Of Stone)" (Columbia, 1973) B00002CEZP Tanya Tucker "Tanya Tucker" (MCA, 1975) Tanya Tucker "Lovin' And Learnin' " (MCA, 1976) Tanya Tucker "Here's Some Love" (MCA, 1976) Tanya Tucker "Ridin' Rainbows" (MCA, 1977) Tanya Tucker "You Are So Beautiful" (Columbia, 1977) Tanya Tucker "TNT" (MCA, 1978) B0000062Z9 B001NTWI7A Tanya Tucker "Tear Me Apart" (MCA, 1979) Tanya Tucker "Dreamlovers" (MCA, 1980) Tanya Tucker "Should I Do It" (MCA, 1981) Tanya Tucker "Changes" (Arista, 1982) Tanya Tucker "Live" (MCA, 1982) Tanya Tucker "Girls Like Me" (Capitol, 1986) B000002TS8 B0013SK2KG Tanya Tucker "Love Me Like You Used To" (Capitol, 1987) B000002UD3 Tanya Tucker "Strong Enough To Bend" (Capitol, 1988) B000002UED B000TETHXI Tanya Tucker "Tennessee Woman" (Capitol, 1990) B000002UUV B0013SK2E2 Tanya Tucker "What Do I Do With Me" (Capitol, 1991) Tanya Tucker "Can't Run From Yourself" (Liberty, 1992) Tanya Tucker "Soon" (Liberty, 1993) Tanya Tucker "Fire To Fire" (Liberty, 1995) B000002TPL B000SZ0XV8 Tanya Tucker "Complicated" (Capitol, 1997) B000002U37 B0013TZGHO Tanya Tucker "Tanya" (Tuckertime, 2002) Tanya Tucker "Live At Billy Bob's Texas" (Smith Music Group, 2005) B000A6T2H6 Tanya Tucker "In Concert: Renaissance Center Tennessee" (Alpha Centauri, 2008) (B001H3KMG6? ) (B0011ETNUM? ) Tanya Tucker "My Turn" (Saguaro Road, 2009) Tanya Tucker "Greatest Hits" (Columbia, 1974) B00000253Y B00138H8O4 Tanya Tucker "Tanya Tucker's Greatest Hits" (MCA, 1978) Tanya Tucker "The Best Of Tanya Tucker" (MCA, 1982) B000002PCU Tanya Tucker "Greatest Hits" (Capitol, 1989) B000002UUR B000TDG8E0 Tanya Tucker "Greatest Hits Encore" (Capitol, 1990) B00000DRBB Tanya Tucker "Greatest Hits: 1990-1992" (Liberty, 1993) B000002UR5 B000S52YNS Tanya Tucker "Tanya Tucker: The Collection" (Liberty, 1994) B00061NSU2 4-CD set Tanya Tucker "Love Songs" (Capitol, 1996) B000002UFT B000TDDI7A Tanya Tucker "20 Greatest Hits" (Capitol, 2000) B00004YL5B B000TEVL5K Tanya Tucker "The Millennium Collection" (MCA, 2000) B000050I06 B001NSUWNI Tanya Tucker "The Upper 48 Hits: 1972-1997" (Raven, 2002) B00006J9MP Tanya Tucker "16 Biggest Hits" (Sony-BMG Legacy, 2006) B000E6EJDO B00138D2J4 Tanya Tucker "The Definitive Collection" (MCA, 2006) B000FVBLBG B001NYEFWQ Tanya Tucker "The Ultimate Collection" (Universal, 2009) B001UDPBMI Tanya Tucker "In Concert" (DVD) (Forever, 2006) B0011ETNTI Tanya Tucker "Live At Billy Bob's, Texas" (DVD) (Smith's Music, 2006) B000A6T2DK > <! confusion here: album or box set? "Tanya Tucker" (box set) B000002TPJ >

---
Links
---
---