<! MP3 03/17/09, 12/07/10, 12/12/13 > <! outside 12/12/13 - some WP > <! pix 00/00/00 > <! icons 12/07/10 > <! UPDATES: 04/03/13 - added Scott Biram 06/05/13 - added Elvin Bishop page 12/12/13 - major update. do blues artists like Tab Benoit, Rory Block need to be expanded? > <! The Bittersweets "The Life You Always Wanted" (Virt Records, 2006) >
---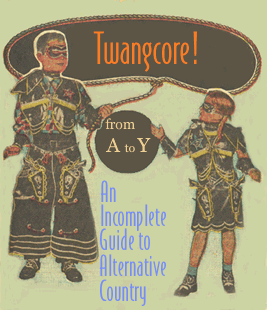 This page is part of an opinionated overview of "alt.country" music, with record reviews by me, Joe Sixpack... Naturally, it's a work in progress, and quite incomplete, so your comments and suggestions are welcome.
This is the second page covering the letter "B"
---
A | B-1 / B-2 / B-3 / B-4 / B-5 | C | D | E | F | G | H | I | J | K | L | M | N | O | P | Q | R | S | T | U | V | W | X, Y & Z | Comps | Other Country Styles
---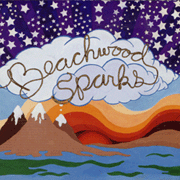 Beachwood Sparks "Beachwood Sparks" (SubPop, 2000)



Great record!! Comparisons are rife between these guys and Gram Parsons... A more apt parallel might be to non-Parsons Byrds, say, around the time of the Notorious Byrd Brothers album. They've got a lot of the same elements: their off-kilter vocal harmonies strike the right balance between folksy and flawed, then there's the same herky-jerky rhythmic approach to the pedal steel (not unlike hippie-billy icon, Sneaky Pete)... Of course the Beachwoods do this with a nod and a wink -- earlier countrybilly pioneers like the Byrds and the New Riders already made the real mistakes, oh, those many years ago -- these guys are merely looking back with affection. The occasional Stereolabby bleep-bloop or Pink Floyd-y shooting-star keyboard riff remind us that a lot of water has gone under the rocknroll bridge since the days when Gram strode the earth, and this album proves itself a perfect extension of the psychedelic country music made way back when. It may seem erratic and sketchy, but actually the band put a lot of cunning and craft into this album, and the payoff is pretty nice. If you're like me, you'll find yourself pleasantly surprised to be humming a tune or two of theirs at unexpected times during the day. Check it out!

Beachwood Sparks "Once We Were Trees" (SubPop, 2001)



This album finds the Beachwood lads deeper into psychedelic terrain, but still country-rock as all get-out. It's a bit densely constructed, but if you're willing to go along on their wavelength, it's also quite rewarding. I think this is pretty impressive musicmaking.

Beachwood Sparks "Make The Cowboy Robots Cry" (SubPop, 2002)



The overt country elements are all but completely abandoned on this 6-song EP... Oh, sure, there's a clever touch of pedal steel weaving throughout, and their canny use of banjo plunks to punctuate their tunes is still fairly novel to the indierock scene, but at heart this is a straightforward rock record, with plenty of willful self-indulgence, pretty melodies and spacy, mellotron-laden sonic washes. Less densely constructed and stylistically complex than their earlier albums, and possibly the signpost marking the end of their innovative country-delic explorations. Alt.country enthusiasts may find their attention wandering, but more rock-oriented fans will probably enjoy this mellow, Sea & Cake-ish outing.
Beachwood Sparks "The Tarnished Gold" (SubPop, 2012)


Beachwood Sparks "Desert Skies" (Alive Naturalsound, 2013)


Bearfoot Bluegrass "Only Time Knows" (2002)



A mostly-female bluegrass/newgrass band from Alaska... Later they shortened their name to just plain old "Bearfoot."
Bearfoot Bluegrass "Back Home" (Glacier, 2004)


Bearfoot "Follow Me" (Glacier, 2005)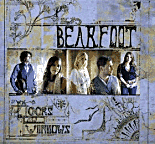 Bearfoot "Doors And Windows" (Compass, 2009)



This Alaskan ensemble has beautiful mix of luminous bluegrass and tender, confessional neo-folk, all delivered with an impeccable sense of melody and timing. The female vocals intertwine while bouncing around to the well-placed fiddle and mandolin... A sly dobro slips in and out, underscoring the playful, allusive lyrics. This is, in short, one of the sweetest and most listenable Americana-folk albums of the decade, taking deeply traditional sounds and giving them an original-sounding, soulful modernization. Very distinctive, and very nice. Highly recommended!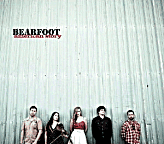 Bearfoot "American Story" (Compass, 2011)



(Produced by Brent Tuitt)
There's been a big shakeup in the decade-old Bearfoot bluegrass band, since the release of their mesmerizing 2009 album, Doors And Windows... Three of the five current members are new, including singer Nora Jane Struthers, who bears an uncanny likeness to Sarah Jarosz, both in her vocal tone and in the open-ended, poetic structure of her songs. One this album, the reconstituted band holds a likeness to Alison Krauss and Union Station, less stylistically then organizationally: the Struthers-led songs are balanced by more rugged, boyish bluegrass with more of a traditionalist feel, much the same way Dan Tyminski and Ron Block balance Krauss's modernist muse. I didn't find this album as alluring as their last, but there's plenty here to keep old fans happy and gather new ones in as well. Definitely worth a spin.

The Be Good Tanyas "Blue Horse" (Nettwerk, 2001)



This all-gal trio from Canada has a super-sugary, folk-tinged take on the Americana sound, with traces of acoustic soul-gals Tracy Chapman and Ani DiFranco evident in their sound, as well as more standard-issue folk-scene types like Cathy Fink and Greg Brown. Their big trick, musically speaking, is to take everything at a slow-moderate pace, with gentle syncopation punctuated with trad instruments such as the banjo and mandolin. The funny thing about it is that while the music is fairly monochromatic, their odd approach is still intriguing enough to hold your attention the hole way through. The weak spot is when they cover old folk tunes such as Stephen Foster's "Oh Suzannah," or public domain ditties like "Lakes Of Ponchartrain" or "The Coo-Coo Bird," in the same lazy, disjointed slowcore style. THEN they sound mannered and pretentious, and may tax the good will of their listeners. Worth checking out, though, especially if you're looking for something mellow.

The Be Good Tanyas "Chinatown" (Nettwerk, 2003)



This moody, magnificent followup to the first BGT album finds the band gaining solid footing, penning stronger material while self-producing the album, perfecting an oddball trip-hop folk style with a uniquely disjointed, mellow sensibility. The gals deploy old-timey instruments in an unusually relaxed manner, plunking the banjo at a loping gait, sawing a lazy fiddle along with a few funk-laced guitar riffs and unexpected modern touches. They indulge in little of the drag-racing flash and fire of the traditional bluegrass scene; indeed, the band's low-key, minimalist approach is what makes it consistently listenable and alluring. In an era of bombastic, overly-layered corporate pop, the Tanyas are a model of restraint and willful imperfection. Sadly, they seem unwilling to shed the almost-tedious, mumbly-voiced, white-girl acoustic soul murmuring they apparently copped from Ani DiFranco. It's an affectation that muddles an otherwise refreshingly direct presentation; nonetheless, the band's quiet grace will doubtless cast a comfortable glow on a thousand cafes across the land. This is a swell record, highly recommended!
The Be Good Tanyas "Hello Love" (Nettwerk, 2006)


The Be Good Tanyas "A Collection" (Nettwerk, 2012)


Belle Starr "Far As The Wind Blows" (BJAM, 1996)


Belle Starr "Nobody You'd Know" (Hayden's Ferry, 2000)

Belle Starr "Notes From The Broom Factory" (Hayden's Ferry, 2002)


The Belleville Outfit "Wanderin' " (Self-Released, 2008)



(Produced by John Rees and Bil VornDick)
A swell set of acoustic swing-twang-blues, a sound that'll be familiar to fans of artists such as Andrew Bird, The Asylum Street Spankers, Hot Club Of Cowtown, or the Squirrel Nut Zippers... One things that's nice about these Belleville kids(*) is that they aren't wrapped up in either being super-retro or super-novelty, they write heartfelt songs with poetic heft, played with conviction and power -- a really nice mix. I can't say I'm wild about the band's gal vocalist, Phoebe Hunt, but the other lead singer, Rob Teter, is pretty solid and he connects with the emotion core of his own original songs... These folks are musically solid and fun to hear -- I bet they're equally energetic playing live. (Also, to be fair to Ms. Hunt, she does saw a mean fiddle, and the album's last track, "Too Far To Fall," on which she sings lead, is an album highlight...) Keep your eyes open for these folks: this is a fine debut, and I'm looking forward to more fun stuff coming their way. (* PS - the band is, of course, actually from Austin... Perhaps their name is a nod towards nearby Bellville?)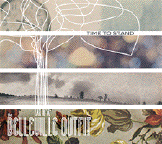 The Belleville Outfit "Time To Stand" (Thirty Tigers, 2009)



(Produced by Bill Vorndick & The Belleville Outfit)
An interesting mix of twang, swing and swank... The Bellevilles pick up where The Hotclub Of Cowtown left off, delving into the acoustic swing repertoire and mixing it with homespun Americana-style country-folk, but in addition there's a hint of a more posh, luxurious style of pop, the sometimes schmaltzy melodicism of the pop vocals era, a hint in the ornate, note-heavy piano playing of Carmen Cavallero, or Serge Rachmaninoff, a lusher, grander style that fits in oddly well with the more rootsy elements of this band's sound. If you've enjoyed artists such as Andrew Bird, or Asylum Street Spankers, or any number of other swing-string auteurs, you might want to check these folks out as well... There's a lot going on in this lively batch of original songs -- lots of ideas, plenty of high-power musicianship, and a giddy sense of fun.


<! out May 12, 2009. On Thirty Tigers label? >

The Bellyachers "Bottoms Up" (Gut Records, 1999)

Oakland, California locals with a pretty solid, straight-up honky-tonk sound (and especially nice pedal steel work by David Phillips...) The female vox are in the Emmylou Harris/Carlene Carter range, which may please more than a few... This 7-song EP has a few rhythmic quirks and rough spots here and there, but for a self-released effort this is pretty strong stuff. The songwriting is especially high-calibre, with very little of the nudge-nudge, wink-wink stereotypes which plague "alt-country" these days. Keep an eye out for these folks.
The Bellyachers "Heavy In My Hands" (Gut Records, 2002)

The Bellyachers "200 Lucky Feet Move The Dragon" (Pratfall, 2005)

The Belvederes "Tin Pan Western Folk" (Cole Valley Recordings, 1998)


Folkie Americana from San Francisco, CA... You gotta give these fellas credit for playing stuff few others attempt these days -- this sounds heavily influenced by Pete Seeger, and reminiscent of '80s roots-folkies the Muskrats, with banjo plunkin', accordion squeezin', dobro twangin' good-natured takes on various stringband and folk scene oldies. The problem is that the production sounds a bit thin, and the main lead vocals are, too. Still, it's cute, local DIY material. For me, the album's highlight is the locally-themed "Inner Sunset Blues," which hearkens back to the psychedelic jugband sound of bands such as the Charlatans and the Warlocks...
Laura Benitez "For Duty Or For Love" (Copperhead Records, 2010)








Laura Benitez & The Heartache "Heartless Woman" (Copperhead Records, 2014)
(Produced by Gabriel Shepard)



<! - other than a cover of a Gillian Welch song, all songs are Benitez originals - - no ASIN 10/31/14 >
Gary Bennett "Human Condition" (Landslide, 2006)



Gary Bennett, a co-founder of the Nashville-based uber-bar band, BR-549, left the group in 2001 and dropped out of the music community for a while, apparently to sort some stuff out in his real-life life and to devote himself to his family. His return to music after a five-year absence is a mellow, calmly contemplative country-soul outing that brings out a lot of the depth and personal emotion that seemed so lacking in BR-549's glib, humor-oriented repertoire. This is obviously a very heartfelt work, and a very powerful one as well, ranging stylistically between confessional pop-folk material to super-catchy twang/bounce tunes. It's a thoroughly satisfying record, with more depth and sincere feeling than most records seem to have these days. Recommended!
Gary Bennett "Inside & Out" (Bo Records, 2008)





<! live >

Gary Bennett "My Ol' Guitar" (Raucous, 2010)



Solo stuff from one of the founding members of the now-dormant Nashville bar-band, BR5-49...
Gary Bennett "You Are Never Nice To Me" (EP) (Raucous, 2010)


Pinto Bennett "Famous Motel Cowboy Songs" (PT, 1988) (LP)

Pinto Bennett "Big In Winnemucca" (PT, 1988)


Pinto Bennett "Pure Quill" (PT/Koch, 1989)


Pinto Bennett "Ravages Of Time" (FMC, 1992)


Pinto Bennett "Side Channels" (FMC, 1993)


Pinto Bennett "Parallax View" (FMC, 2005)


Pinto Bennett "Dig We Must" (FMC, 2006)


Pinto Bennett "A Trailer Court Christmas" (FMC, 2006)


Pinto Bennett "Experience..." (Uncle Buck Productions, 2009)







<! Pinto Bennett (vocals & rhythm guitar) was born in 1948 in Mountain Home, Idaho. In the 60's he worked in the livestock industry, and had an interesting Naval career. Then in the 70's he started his musical career. "The Idaho Cowboy" himself, Pinto toured regularly in America, Great Britain and Europe with his legendary band "The Famous Motel Cowboys". Bennett's career spans over 30 years, during which time he has secured a dedicated following of fans tuned-into his incredible "off-the-wall" style and his way of achieving a great "feel-good" atmosphere everywhere he performs. His shows, consisting of his skillfully crafted self-penned or co-written songs, which over the years have commanded the respect of musicians & audiences alike; cover practically every aspect of life "on-the-road" with Bennett's wry irony and humor always evident. More recently, a much younger audience (and musicians) have discovered Pinto's music and he is rapidly becoming something of a cult figure not only in his home state of Idaho, but in Texas, Nashville and elsewhere in the USA, but further afield in Europe, and worldwide. Sadly, The Famous Motel Cowboys are no longer touring, however during the past couple of years, Pinto has involved himself in his latest "re-invention" under the guise of "TRIO PINTO", which is everything musically that The Famous Motel Cowboys were but in a more rootsy acoustic format. Pinto has three beautiful daughters Danielle, Heather and Michelle. He now lives in Boise, Idaho with his wonderful wife Barbara and Danielle. >

Tab Benoit "Brother To The Blues" (Telarc, 2006)



Modern urban blues is a genre that's been largely dead to me for, oh, I dunno... the last twenty years or so... Every once in a while some album or artist will float to the top and get my ear, but for the most part it all sounds so forced and flat, just lots of going through the motions and doing the same old-same old, over and over. This disc, though, is one of those welcome exceptions to the rule, a truly funky, swampy mix of styles from a Louisiana bluesman who really understands the links between country, blues, rock and soul. It's all here in this rich, lively performance, where track after track has a vibrancy and immediacy, a sense that there's actually someone there behind the mic, feeling the lyrics and making you feel them, too. Much like Delbert McClinton, Benoit covers a wide range of territory, everything from Hank Williams to Sam Cooke, with Jim Lauderdale pitching in on a trio of tracks that he also composed, and the ever-raspy Billy Joe Shaver singing on one of his as well. It's only towards the end that Benoit slips into some old-school, piercingly tin-toned lead guitar, but for the most part this is a very soulful, satisfying album. Definitely worth checking out.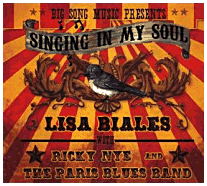 Lisa Biales "Singing In My Soul" (Big Song Music, 2013)



(Produced by Ricky Nye)
A really nice retro-blues record, with Ohio's Lisa Biales moving further back in time from her pervious Bonnie Raitt-ish album back to the sounds of the 1920s and '30s, covering classics by Blu Lu Barker, Mississippi John Hurt, Sister Rosetta Tharpe and Sippie Wallace. Her vocals are cool and confident, with strong string-swing accompaniment from pianist Ricky Nye and his Paris Blues Band. She includes several familiar tunes, such as "Careless Love" and "You Got To Know How," so listeners get to adjust themselves to this being a set of standards, and pay attention to her interpretations, which -- I gotta say -- are uniformly pleasant. She also contributes one original composition, the playful, eccentric "Magic Garden," which has a saucy take on the Garden of Eden scenario. Nice record... highly recommended!
Steve Bice "The Sin Citizen Sessions, v.1" (Sin Citizen, 1997)

Steve Bice "Sixty Minutes Of Sin" (Sin Citizen, 2003)






<! iffy voice >

Big Blue Hearts "Big Blue Hearts" (Geffen, 1997)


Country twangsters from Oakland, California with a sleek, Chris Isaak-like sound. This is smooth, soulful and easy on the ears; dunno what happened to these lads since they put this out, but it was a pretty nice album.
Big Blue Hearts "Here Come Those Dreams Again" (Adrenaline Music, 2005)

Big Sandy & The Fly-Rite Boys - see artist discography

Big Smith "Big Smith" (Big Smith, 2000)



An odd, charming set of songs, some with an interesting singer-songwriter feel, others are more jugbandy, some bluegrassy, and others still are modernized, off-kilter takes on old-timey themes, such as "Pretty Polly" and "Long Black Veil." These Missouri lads are a little ragged around the edges, but pleasantly so. And they defintitely seem to be following their own muse... So more power to them! Big Smith will satisfy anyone looking for records by real folks doing something a little bit different from the common herd.
Big Smith "Big Rock" (Big Smith, 2001)


Big Smith & Family "From Hay To Zzzzzz: Hillbilly Songs For Kids" (May Apple, 2001)


Big Smith "Gig" (May Apple, 2003)






<! Bill & Audry Bill Chambers & Audry Auld (Mezera) "Looking Back To See" (Reckless, 1999) B00000JB5C B000QR3QDA date(??) She has a ton of records >

Biller And Wakefield "The Hot Guitars Of..." (Hightone, 1999)



The pedal steel and Fender Telecaster duo of Biller and Wakefield first met while playing back-up for Wayne Hancock... This is a lovely, mostly instrumental, album which starts off on an EZ mellowtone that would have made Russ Morgan envious, and swiftly gallops off into twangier territory. By and large this is a lot more engaging than other recent entries in the instrumental chic arena... However, there are also some cool vocal tracks, including two by the briefly reunited Dave and Deke, as well as the super-hummable "Steel Crazy," which Big Sandy claims he wrote in the car on the way to the recording session. Well, if that's what his toss-offs are like... no wonder we love him so!
Biller And Horton "Texotica" (Vinylux, 2004)


Twin guitar wizardry from Dave Biller and Bobby Horton, ala Jimmy Bryant and Speedy West, mixing fast-paced twang with dreamy easy listening...
Rae Billing "Rae Billing" (Other People's Music, 2001)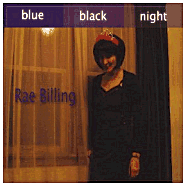 Rae Billing "Blue Black Night" (Hug Music, 2008)



(Produced by Peter J. Moore)
An independently-released Canadian alt-country outing that is intensely derivative of raspy-voiced twang-gal balladeers such as Lucinda Williams, Mary Gautier and Eliza Gilkyson. Not that there's anything wrong with that, per se, but at times you do wish you were hearing more of Billing singing with her own voice, either metaphorically or literally. She tends towards the introspective and confessional side of the 'cana spectrum, not quite cutting loose with honkytonk twang or bluesy romps, but for fans of downcast, rueful-poetic lyrics, here's another album to put into the hopper.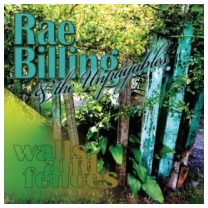 Rae Billing & The Unpayables "Walls And Fences" (Hug Music, 2013)



(Produced by Michael J. Birthelmer)
Canadian songwriter Rae Billing is one of a generation of alt-country gals who sound like Lucinda Williams in much the same way skinny white guys in the early '70s all sounded like Dylan. But, hey, if you're gonna sound like someone famous, go for the gold. This album has a heavier, folkier, more singer-songwriter feel than some of her earlier work, but even though it's not my cup of tea, some songs stand out, such as the rueful "Sacramento River" and the Neil Young-ish "Seven Days." The production on this one's a bit lush for me, but folk fans might dig it.

Bill Parker And His Motherscratchers "United We Stand" (Wrecked Em Recordings, 2002)



Cowpunky-twangcore is alive and well, as evidenced by this dissheveled Michigander quartet, which rollicks through the usual, cliched drink-too-much and sing-too-loud conventions of the style. Although I'm not real big on the whole white trash stereotype-laden, sing-lousy-'cause-that's- "country" vibe (it's just way too played out), every once in a while some of these bands hit on a good song, or, if we're lucky, they stay together long enough to outgrow the aw-shucks Cletus phase. This album has a bunch of curse-laden, Cramps-y rave-ups (and even a shambling, Pogues-style Celtic number!), all of which kind slide by without making much of an impression. But there are some nice verbal turns, lyrics that hint at possible greatness. And then there's the slow waltz, "Keep My Glass Filled," which is actually a pretty nice song. I'm not wild about this album, but you Bloodshot types out there might like it a lot.


<! 130 x 130 >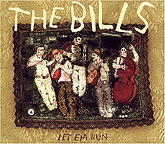 The Bills "Let 'Em Run" (Red House, 2005)



This Canadian quintet gives eclectic music a good name, spinning off from a basic bluegrassy sound into more modern terrain as well as French-Canadian and classical-tinged material. The clunky classical-inspired stuff that opens the album and bookends a few passages is the only weak spot -- it sounds like it was just plunked down in the middle of an otherwise winsome album -- but I guess you can't fault such a talented ensemble for trying to tell us that they are "classy" players, too. Overall, this is a very lively, playful set -- more than anything, it reminds me of old, early New Grass Revival records, which is fairly high praise in my book! Worth checking out.
The Bills "Yes, Please" (Red House, 2013)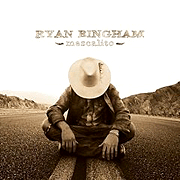 Ryan Bingham "Mescalito" (Lost Highway, 2007)



(Produced by Mark Ford)
It took me a long time to review this album because I kept getting stuck on one great track, "Bread And Water," an electrifying, foot-stomping, boogie-rock wild ride that starts off slow and then kicks into one of the best, most joyful slide guitar riffs I've heard in years. Hit repeat. "Bread And Water," an electrifying, foot-stomping, boogie-rock wild ride that starts off slow and then kicks into one of the best, most joyful slide guitar riffs I've heard in years. Hit repeat. "Bread And Water," an electrifying, foot-stomping, boogie-rock wild ride that starts off slow and then kicks into one of the best, most joyful slide guitar riffs I've heard in years. Hit repeat. "Bread And Water," an electrifying, foot-stomping, boogie-rock wild ride that starts off slow and then kicks into one of the best, most joyful slide guitar riffs I've heard in years. Hit repeat...... So about the fourth or fifth time I played it over at full volume, my mind drifted back to the Black Crowes and, sure enough, there on the back cover was a credit for ex-BC-er Mark Ford, who produced the album and plays guitar on most of the songs. The uninhibited, unapologetic retro feel of the Crowes is evident on many of the tracks, but Bingham's own personality and unique musical tilt remains in the foreground. Yet another terribly talented West Texan, Ryan Bingham has a genuine wildness and rawness that is missing in so much of country music today: the Top 40 and the Back Forty are both full of formulae, and each scene struggles in its own way to convince listeners that it hasn't forgotten its real country roots. Artists like Bingham are a blessing because they don't have to convince anybody of anything -- they simply are tapped into the fiery, gritty, greasy fun that is real roots music. Bingham's songs are weird, his emotions are raw, his spelling is bad. When you look inside the liner notes, you expect some dried up red clay to fall out on the floor, maybe with a few seeds and stems, or a couple of cigarette butts and a sweaty smell or two. Even if it's not inside the shrinkwrap, it's definitely there in the music. Bingham and Ford craft a unique sound, and in addition to a revitalized Southern-rockish sound, they get into surprisingly challenging material as well, particularly on "Sunshine," which takes the slide guitar sound and twists it into a grungy, repetitive drone worthy of Japan's Zeni Geva or indie rock's My Bloody Valentine. The grungy guitars bleed into the Neil Young-ish "Hard Times," and by this time it's pretty apparent that this ain't your average twangcore album. Bingham really seems to have something to say, or at least a way of speaking that's different from most of his alt-country contemporaries -- one sure sign is the presence of Texas cow-art icon Terry Allen, whose vocals and general vibe on "Ghost Of Travelin' Jones" make it another album highlight. The last third of the album meanders a bit, but the standout track are enough to get an jaded old fart like myself to sit up and take notice... And to hope for a follow-up album to come out real soon!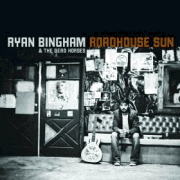 Ryan Bingham & The Dead Horses "Roadhouse Sun" (Lost Highway, 2009)



(Produced by Mark Ford)
An interesting follow-up to his debut -- the Southern rock elements are still there, but less loud, as an alluring Steve Earle-ish singer-songrocker vibe takes over. There's also a strong Black Crowes influence (not surprising, with Mark Ford on board) which makes some real gems, such as "Bluebird" and a couple of psychedelic-grunge songs (such as "Change Is") that go on a little too long. Overall, another very strong album from one of the most promising Americana artists around. If you like crunching, fuzzed-out power chords along with your cup of contemplative twang, you'll wanna check this one out.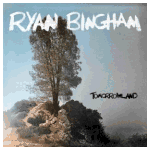 Ryan Bingham "Tomorrowland" (Axster/Bingham Records, 2012)



Another album of rough-and-tumble, grungy, bluesy rock from Ryan Bingham, who seems to have mostly left the country twang out of this album in favor of a more rough-edged Southern-rock/jamband feel... Oh, well. I'm not much of a concert-goer or speaker-cranker these days, so the thumping beats and crunchy chords don't do as much for me as slide guitar and a little bit of subtlety. I'm sure most of Bingham's peeps will dig this disc, though it's not really my kind of "Americana."
Terri Binion "Leavin' This Town" (Daemon/Shinola, 1997)



Terri Binion "Fool" (Richter, 2002)



One of the most distinctive indie-Americana albums to come down the pike in quite some time! This record makes a strong first impression, and only gains depth with each successive listen. Orlando, Florida's Terri Binion sings with an irony-laced raspiness, making it easy to draw a facile Lucinda Williams comparison (especially since Lucinda sings harmony on the bouncy opening track, "GayleAnne"...) yet Binion clearly has her own artistic voice, and every song on this album has a compelling, off-kilter charm. Cloaked in familiar-sounding country-tinged arrangements, she glides subtly into pop-folkish singer-songwriter terrain, balancing wry lyrics and skillfully crafted melodies in a way that is also reminiscent of the Roches early work. Many of today's alt-hick types have their glimpses of brilliance; Binion is able to sustain her connection to the Muse throughout the length of the entire album. Nice touch on the "mystery track" at the end -- Binion does a little field recording with one of her old-timer Southern relatives, who she sits down and asks to sing the song about a moonshiner relative, Jim Binion, locally famous for having taken a pot-shot at the sheriff one day. with banjo plunkin', and quiet self effacement, he answers her question, "who wrote this song?" by saying, "I dunno: it was here when I was here!" Just one more charming touch on a compelling, noteworthy album. This is one you'll definitely want to pick up -- and hang onto. (Here's her website for more info.)
Scott Biram "This Is Kingsbury?" (KnuckleSandwich Records, 2000)


Scott H. Biram "Preachin' & Hollerin' " (KnuckleSandwich, 2002)


Scott H. Biram "Rehabilitation Blues" (EP) (KnuckleSandwich, 2003)

Scott H. Biram "Lo:Fi Mojo" (KnuckleSandwich, 2003)


Scott H. Biram "The Dirty Old One Man Band" (KnuckleSandwich, 2004)


Scott H. Biram "The Dirty Old One Man Band" (Bloodshot, 2005)



From the hype surrounding ths guy -- folks calling him a manical "coon-ass" crazy, etc. -- I figured this would be yet another lame-o "white trash stereotype" album, catering to those whose approach to country music is primarily as a form of shock theatre, or -- more positively -- as an excuse to get really, really drunk and scream along to poorly played twang tunes down at their local bar. However, I was pleasantly surprised to discover that Biram's less of a Hasil Adkins or GG Allin clone than a kindred spirit to England's Billy Childish, or even to the Gories -- a raspy practitioner of sloppy, electrified garage blues with a gleefully slapdash mix of Howlin' Wolf and Hank Williams. Not only that, but he's pretty good... Biram sounds like he's shouting through a cardboard microphone, barking over some pretty mean, chunky, live-wire electric guitar, it's dirty and raw and not too contrived. Sure, this has all been done before and there are about a million records just like this on Crypt, Damaged Goods and a couple of dozen other indie labels, but Biram takes up the torch and runs with it for all he's worth. I bet he's pretty good live, too... In short, fans of Rev. Horton Heat or Southern Culture On The Skids will doubtless flock to this guy, with the real twist being that Biram may actually blow those guys out of the water. So if you like it dirty and kranggy, obnoxious and a little bit dumb, this disc is a winner.
Scott H. Biram "Graveyard Shift" (Bloodshot, 2006)


Scott H. Biram "Something's Wrong/Lost Forever" (Bloodshot, 2009)


Scott H. Biram "Bad Ingredients" (Bloodshot, 2011)






<! Scott Biram "This Is Kingsbury?" (KnuckleSandwich Records, 2000) B001R8PPKO B003JMT7SW Scott H. Biram "Preachin' & Hollerin' " (KnuckleSandwich, 2002) B001243028 B003PSDOJS Scott H. Biram "Rehabilitation Blues" (EP) (KnuckleSandwich, 2003) xxxxxxxxxxxxxxx B003JMQB0E Scott H. Biram "Lo:Fi Mojo" (KnuckleSandwich, 2003) B000X65NJ4 B003PSIPVU Scott H. Biram "The Dirty Old One Man Band" (KnuckleSandwich, 2004) Scott H. Biram "The Dirty Old One Man Band" (Bloodshot, 2005) B0007NMJQ8 B000UPT7Z4 Scott H. Biram "Graveyard Shift" (Bloodshot, 2006) B000FWGYO4 B000UPT8OY Scott H. Biram "Something's Wrong/Lost Forever" (Bloodshot, 2009) B0020H479G B0029NDBLG Scott H. Biram "Bad Ingredients" (Bloodshot, 2011) B005HI7NI2 B005JTCON8 >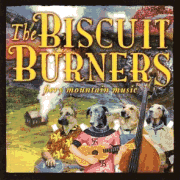 The Biscuit Burners "Fiery Mountain Music" (Indidog, 2004)


Bluegrass-meets-indie from a North Carolina band featuring singer Shannon Whitworth, who went on to record several solo albums... Very choppsy, but also very eclectic... Fans of Uncle Earl or the Be Good Tanyas might enjoy this as well.


<! band included Shannon Whitworth >

The Biscuit Burners "A Mountain Apart" (Indidog, 2005)


The Biscuit Burners "Take Me Home" (Indidog, 2008)









Elvin Bishop - see artist discography


<! The Bittersweets "The Life You Always Wanted" (Virt Records, 2006) (Produced by Daniel Schacht, Chris Meyers and xxxxxxx Becker) - more poppy than what I like, though I guess it could be considered "Americana," especially with songs like "Long Day" and "Houston." > <! Cletus Black "Bloodlines To The Heart" (Self-Released, 2004) (Produced by Tommy Rich) - CDR wouldn't play in Mac - reads as blank >
Jeff Black "Birmingham Road" (Arista, 1998)


(Produced by Ben Grosse & Susan Rogers)
Kansas City troubadour Jeff Black had found considerable success in the 1990s as a commerical country songwriter, plugging sngs in Nashville before he recorded this indie-tinged album with backing from various members of the band Wilco (basically everybody but Jeff Tweedy...) It's an interesting career move for a guy who'd placed hits with artists such as Blackhawk and Waylon Jennings... But I guess his folkie-alt roots were still close to the surface; also on board is Americana-scene icon Iris DeMent, who sings backup on several songs, returning the favor for Black, who had sang on one of her albums a couple of years before...
Jeff Black "Honey And Salt" (Yep Roc, 2003)


Jeff Black "B-Sides And Confessions: Volume One" (Dualtone, 2003)



(Produced by Jeff Black)
Despite the overly-urgent, whispery vocals, the self-conscious lyrical profoundity and the absurdly pretentious album title, I gotta say that this guy writes consistently engaging songs, and this is an album that'll sneak up on you. Backed by mournful piano and bass as often as by a stripped-down guitar, Black evokes roots-rock forefathers such as Mark Knopfler, Bruce Springsteen and Greg Brown, and seems pretty comfortable rubbing elbows on their gruff-voiced folksy plateau. Fans of the style should enjoy this album, and will want to keep an eye on this Kansas City troubadour... He's a skillful songwriter and an unhurried, effective stylist, one who knows how to command our attention without resorting to the empty theatrics or alt-anything gimmickry. Well, now I guess I gotta track down a copy of his first album!
Jeff Black "Tin Lily" (Dualtone, 2005)



The fine line between roots music and alternative/adult pop/rock keeps getting harder to pinpoint... On his latest album, Nashville songwriter Jeff Black tilts more towards the pop end of the spectrum, with a dancing, Bruce Hornsby-ish piano plinking along, and broader, poppier melodic hooks on several songs. There's a little fiddle and twang in there as well, though I'd guess this would appeal more to Springsteen fans than to the Hank & Hank crowd.


<! Jeff Black "Birmingham Road" (Arista, 1998) B000008UQF Jeff Black "Honey And Salt" (Yep Roc, 2003) B000W081YA B001H4P94U Jeff Black "B-Sides And Confessions: Volume One" (Dualtone, 2003) Jeff Black "Tin Lily" (Dualtone, 2005) >

Blackie And The Rodeo Kings "Kings Of Love" (True North, 1999)



Blackie And The Rodeo Kings "Bark" (True North, 2003)



Hey, waitaminnit.... If it's Canadian, is it still Americana? Far North Americana, maybe? Sub-Arcticana? Anyway, this disc opens with "Swinging From The Chains Of Love," a tasty, upbeat country-billy tune, then it zips into more chunky-sounding roots-rockish territory, with a bouncy, agile slide guitar at the heart of the mix, bringing to mind old stuff by David Lindley and Ry Cooder. Mostly this is pretty darn catchy, although they do slip into some sluggish tropes, as with the forced profundity of "Heaven Knows Your Name," "Willie's Diamond Joe," and a couple of other tunes. If you like these guys, also try checking out solo albums by singer-guitarist Colin Linden.
Blackie And The Rodeo Kings "Let's Frolic" (True North, 2006)


Blackie And The Rodeo Kings "Let's Frolic Again" (True North, 2006)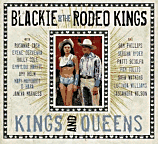 Blackie And The Rodeo Kings "Kings And Queens" (File Under Music, 2011)



(Produced by Colin Linden)
Canada's finest Americana band, Colin Linden and company, with an all-star cast of female collaborators, including Rosanne Cash, Exene Cervenka, Emmylou Harris, Sam Phillips, Pam Tillis, Sara Watkins and Lucinda Williams, to name a few. Whew! Let me catch my breath for a minute... Anyhoo, it's quite a cast of characters, with some powerful, punchy tunes... The overall vibe is a little more bluesy and roadhouse than I'm into these days, but if you want a little whiff of sawdust and beer along with twang and bang, this is pretty strong set. Definitely worth checking out.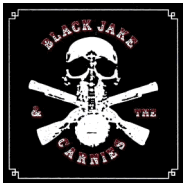 Black Jake & The Carnies "Where The Heather Don't Grow" (Self-released, 2008)



(Produced by Black Jake)
A bluegrass-tinged twangcore set, with rushed, wordy vocals and thumping, clattering rhythms... Jake and his crew hail from Michigan, and have a vibe similar to Split Lip Rayfield. The songs tend to be story-oriented, would-be epics with a Dylanesque heaping-on of detail; then again, I found it hard to determine what most of these songs were about, partly because the delivery was so frantic and haphazard and also because none of them really grabbed my imagination. Not really my cup of tea, but I could see how they'd be a fun local band to follow live -- lots of wild energy and momentum, though maybe not much finesse.
The Black Lillies "Runaway Freeway Blues" (North Knox, 2013)



(Produced by Cruz Contreras)
An impressive set of well-crafted, impassioned, musically diverse recordings written by lead singer Cruz Contreras, with rock-solid backing that includes some fine pedal steel and guitars, as well as strong but understated harmony vocals from Trisha Gene Brady. Contreras reminds me of California cult fave Larry Hosford, another of-the-radar craftsman of modest voice but prodigious talent. This album smoothly shifts from style to style, starting off in a sort of contemplative folk-twang mode and moving into funkier, more rock-oriented material, and pretty much every track compelling, if a bit rough-edged. There are also several beautiful melodic numbers, including the mellow, shimmering "Glow," which closes the album out... This is the real-deal DIY twang of today -- definitely worth checking out!
Black Prairie "Feast Of The Hunter's Moon" (Sugar Hill, 2010)



(Produced by Tucker Martine)
A fascinating, challenging set of acoustic music from some indie-rocksters, including three members of the ever-eclectic Decemberists... There are some doleful, brooding dirges, some surprisingly bright and accomplished, pure-sounding bluegrass, as well as a whole slew of tunes that sound influenced by Balkan and Nordic folk music. It's a solid record, although the tilt towards a darker, more European vibe may chase off a few of the more innocent Americana fans among us. Cool stuff, though!
Black Prairie "A Tear In The Eye Is A Wound In The Heart" (Sugar Hill, 2012)


Black Prairie "The Storm In The Barn" (2012)

Black Prairie "Wild Ones" (Captain Bluegrass, 2013)

The Blacks "Dolly Horrorshow" (Bloodshot, 1998)


The Blacks "Just Like Home" (Bloodshot, 2000)


The Blasters - see Dave Alvin
Rory Block "Last Fair Deal" (TelArc, 2003)


An airy, loose acoustic set, with plenty of gentle slide guitar, and a hefty dose of straightforward preachin' gospel blues. Some surprises, like an ethereal instrumental version of "Amazing Grace." To be honest, she sounds a bit mannered and stuffy on some of these tracks, yet the mix of informal presentation and an overall evocative, spine-tingly feel make this record worth checking out...


<! other Rory Block? >

The Blood Oranges "Corn River" (East Side Digital, 1990)


The Blood Oranges "Lone Green Valley (EP)" (East Side Digital, 1992)

The Blood Oranges "The Crying Tree" (East Side Digital, 1994)





<! Blue Mountain "Roots", other albums. Recommended by a reader >

Blue Dogs "Soul Dogfood" (Black River, 1993)


Blue Dogs "Music For Dog People" (Black River, 1994)


Blue Dogs "Blue Dogs" (Black River, 1997)


Blue Dogs "Live At The Dock Street Theatre" (Black River, 1999) <! '96? >


Blue Dogs "For The Record" (Black River, 1999)


Blue Dogs "Letters From Round O" (Black River, 1999) <! year? >


Blue Dogs "Live At The Florence Little Theater" (Black River, 2002)


Blue Dogs "Halos And Good Buys" (Black River, 2004)



(Produced by Don Gehman & Mark Dearnley) <! Dearnley is engineer >
Nice, tuneful, roots-rockish material that bridges the gap between Bryan Adams/John Mellencamp/Springsteen power ballad rock and more countryish stuff... This Charlottesville band, which has been together since the mid-1980s, are audibly relaxed and having fun, in a loose, Jerry Jeff-ish way. They're probably too limber and acoustic-based to crack the Nashville charts, though with a tweak here and there, they'd sound right at home, next to Tim McGraw or Dierks Bentley. There's a liberal use of formulaic, shamelessly "perfect" melodic hooks, combined with a canny faith in the power of a repeated chorus, and a catchy little mandolin, laced through the who album... These guys know how to make a song stick in your head, and there's a lot to be said for that... This isn't my kind of music, but I found myself sucked in by several songs... If I was still doing commercial country radio, I'd probably try sneaking some of this record in, just to see what happens. Anyway, if you do like any of the artists mentioned above, you might want to check these guys out... They're pretty good!
Blue Dogs "Live At Workplay" (Black River, 2005)


Blue Rags "Rag-N-Roll" (SubPop, 1997)


Blue Rags "Eat At Joes" (SubPop, 1999)



A likeable modern-day bar-blues/ragtime jug band, with echoes of Leon Russell, Dr. John, The Band and Jim Kweskin. The 'Rags sound more focused and better produced than contemporaries such as the Squirrel Nut Zippers, Asylum Street Spankers, et al, although most of their songs are pretty ephemeral: not much going on in terms of the songwriting, but the musicianship is solid. I guess they're trying to affect a Terry Allen-ish postmodern irony, though their songs lack the level of detail that make Allen's songs so effective. Still, it sounds fun, and is definitely worth checking out!
---
Alt.Country Albums - More Letter "B"
---