<! MP3 03/18/09, 12/07/10 > <! outside 00/00/00 > <! pix 00/00/00 > <! icons 12/07/10 > <! UPDATES: 12/07/10 12/12/13 - major update, no new artists - should Jason Boland, Wade Bowen get their own pages? >
---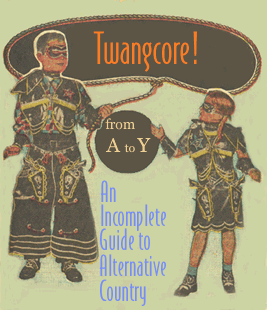 This page is part of an opinionated overview of "alt.country" music, with record reviews by me, Joe Sixpack... Naturally, it's a work in progress, and quite incomplete, so your comments and suggestions are welcome.
This is the third page covering the letter "B"
---
A | B-1 / B-2 / B-3 / B-4 / B-5 | C | D | E | F | G | H | I | J | K | L | M | N | O | P | Q | R | S | T | U | V | W | X, Y & Z | Comps | Other Country Styles
---

Bocephus King "A Small Good Thing" (New West, 1998)



Low-key singer-songwriter roots-rock material, with growled-out vocals that sound a bit forced, but musical backup that kinda makes up for it. Jon Dee Graham fans, for example, might like this, though I found it a little too amorphous and unsculpted, even dreary at times...
Bocephus King "A Small Good Thing" (Tonic, 2005)


Bocephus King "Willie Dixon God Damn!" (Tonic, 2011)

Jason Boland & The Stragglers "Pearls Snaps" (Smith Entertainment, 1999)


Jason Boland & The Stragglers "Truck Stop Diaries" (Sustain, 2001)


Jason Boland & The Stragglers "Live And Lit At Billy Bob's Texas" (Smith Entertainment, 2002)



Jason Boland & The Stragglers "Somewhere In The Middle" (Smith Entertainment, 2004)



Hell, yeah! Texan bandleader-songwriter Jason Boland has come out of left field with this fine, fun set of latter-day outlaw country, produced by and featuring guitar work by Lloyd Maines, and original songwriting by Boland and a guest appearance by Billy Joe Shaver. It may be derivative -- the opening tracks sound like something by a Waylon Jennings cover band -- but it's the right kind of music to emulate... Boland gets the feel just right, singing no-nonsense funky country tunes with lyrics that sing the praise of longneck beers and lay a curse upon them fatcat city slickers in Nashville who wouldn't know a great bar-band if it kicked 'em in the ass... The album starts off with "Hank," a standard-issue tribute to the late, great, sainted Mr. Williams, and moves onto the groggy "When I'm Stoned" and "Somewhere In The Middle," which sings the praises of America's scruffy, untelegenic heartland. There are a couple of tunes towards the end of the record that lost my interest -- I could live without the wanky electric guitar on "Thunderbird Wine" and the prolonged profundity of "Hell Or Bust" -- but two songs versus ten ain't a bad average (!) If you like good, old-fashioned rowdybilly indie country, then this is an album well worth checking out.


<! 144 x 144 >

Jason Boland "The Bourbon Legend" (Sustain, 2006)


Jason Boland "Comal County Blue" (Sustain, 2008)



(Produced by Lloyd Maines)
An excellent album that gathers steam as it goes along. It opens on (what I consider to be) a flat note, with "Sons And Daughters Of Dixie," one of those Charlie Daniels/Hank Jr-styled the-South-is-gonna-rise-again anthems that parades the same-old, flatulent Southern victimhood stuff. Does anyone still really cling to that kind of grumpy 19th Century anti-Americanism? Or is it just some kind of antiquated historical sub-genre, like Appalachian murder ballads, that people sing for nostalgic purposes, even though it doesn't really mean anything anymore? Anyway, it all goes up from there, as Boland digs deep into the rootsy red-dirt country that he's known for... His voice seems deeper and gruffer somehow, and is songwriting is spectacular. The title track, "Comal County Blue," is drenched in delicious pedal steel (courtesy of guitarist Roger Ray) and "The Party's Not Over" is a doozy of an outlaw country singalong, basically one big rowdy chorus, with Boland trading verses with Texas indie elder Robert Earl Keen. Where he really hits home is on sleeper songs like "May Not Be Love," a bittersweet ballad worthy of Don Williams, and "God Is Mad At Me," which features the stunning couplet, God is mad at me/'cuz he things I worship you... another song where Boland reminds me, improbably, of Don Williams. I like the roughneck stuff plenty, but this poetic side suits Boland as well, and this disc is going to keep me busy hitting the "replay" button while I wait for his next album to come out. A very strong indie album that's definitely worth checking out.


<! 144 x 144 >

Jason Boland & The Stragglers "High In The Rockies: A Live Album" (Thirty Tigers, 2010)



(Produced by Jason Boland & The Stragglers)
A great live set that shows why red-dirt road warrior Jason Boland remains one of the finest hard-country singers of his generation -- a lively, good-humored set that's met with wild enthusiasm by the fans. The songs are mostly drawn from his earlier albums, gems like "Bourbon Legend," "Comal County Blue" and "No One Left To Blame," and he rips into them with great enthusiasm and confidence. The sound quality is great, too -- this almost sounds like it was recorded in a studio, though the added spark of the crowd's wild response adds a nice extra layer to some already-great music. Can you tell I'm a fan?


<! 144 x 144 >

Jason Boland & The Stragglers "Rancho Alto" (Thirty Tigers, 2011)


Jason Boland & The Stragglers "Dark And Dirty Mile" (Proud Souls/Thirty Tigers, 2013)



(Produced by Jason Boland & Shooter Jennings)

Emily Bonn "Songs From Alabama Street" (2009)


Ray Bonneville "On The Main" (Electric Desert, 1993)

Ray Bonneville "Solid Ground" (Bluetone, 1996)

Ray Bonneville "Gust Of Wind" (Stony Plain, 1999)


Ray Bonneville "Rough Luck" (Prime CD, 2000)

Ray Bonneville "Roll It Down" (Red House, 2004)



Really nice! Canadian folk-bluesman Ray Bonneville produces a smoky set of tuneful, catchy roots-rock ramblings, with sly electric and steel guitar work and growly, world-weary vocals reminiscent of J.J. Cale, Guy Clark and Mark Knopfler. The songs have a subtle folkie hue, but with strong, blues-laced melodic hooks that make this disc quite listenable, even if the jaded, looking-sideways-at-the-world lyrical tropes may seem a bit overly familiar. I'd say this is a cut or two above similar records and is pretty darn satisfying... in fact, I've had it on the stereo all week and it's one of the most listenable new roots records I've heard in a while. Definitely worth checking out.


<! 144 x 144 >
Ray Bonneville "Goin' By Feel" (Red House, 2007)



(Produced by Ray Bonneville, Rob Heaney & Gurf Morlix)
A densely-layered blues-folk mix, packed with smoky, reverby, muted guitar work reminiscent of Pops Staples, and wry, wordy vocals that have obvious parallels to Bob Dylan, Mark Knopfler and JJ Cale. The first couple of times I listened to this, I thought maybe it was a bit much, that he was trying a bit too hard... But then, like his earlier albums, it grew on me and became increasingly resonant -- fans of any of the above-mentioned giants should find this album quite alluring as well. Naturally, Bonneville pays tribute to the fallen and resurgent spirit of New Orleans ("I Am The Big Easy") and gets some fine vocal assist from labelmate Eliza Gilkyson... A nice, moody album from a modern folkie who's starting to carve out a real rep for himself. Definitely worth checking out.
Ray Bonneville "Bad Man's Blood" (Red House, 2011)






<! Ray Bonneville "On The Main" (Electric Desert, 1993) B000FCQPBG Ray Bonneville "Solid Ground" (Bluetone, 1996) B00006L5M4 Ray Bonneville "Gust Of Wind" (Stony Plain, 1999) Ray Bonneville "Rough Luck" (1-800-Prime, 2000) Ray Bonneville "Roll It Down" (Red House, 2003) Ray Bonneville "Goin' By Feel" (Red House, 2008) Ray Bonneville "Bad Man's Blood" (Red House, 2011) >
Ray Bonneville "Easy Gone" (Red House, 2014)



(Produced by Ray Bonneville & Justin Douglas)
Another nice set of moody, melodic neo-blues from Canadian troubadour Ray Bonneville, whose slick, slinky shimmering production style suggests a kind of Northern JJ Cale... Most tracks feature Bonneville in a trio with Gurf Morlix on bass and Goeff Arsenault playing drums, while guest artist Eliza Gilkyson duets on "Where Has My Easy Gone." Many tracks spotlight Bonneville playing solo, though a couple feature him with a larger, more rock-tinged band. The repertoire includes an appropriately languid version of Hank Williams's "So Lonesome I Could Cry"; otherwise it's all original material. Whether with a large band or small, the entire album has a rich, resonant sound which is matched by Bonneville's expansive, charismatic presence. Fans of his earlier albums will doubtless dig this, too!
Patty Booker "I Don't Need All That" (PMS, 1999)



Patty Booker & Rick Shea "Our Shangri-La" (Tres Pescadores, 2003)



(Produced by Rick Shea)
A fun set of hillbillied-out duets that mostly mine a novelty-oriented "You're The Reason Our Kids Are Ugly" terrain, very similar to Melba Montgomery's comedic duets with George Jones and Charlie Louvin or some of the funnier Loretta Lynn-Conway Twitty duets. Booker and Shea come close to lapsing into trailer-park stereotypes, but manage to keep things real, and inject a genuine sense of country pathos into their stories of broken love and underfunded romance. Definitely worth checking out.


<! 144 x 144 >

Patty Booker "Fire And Brimstone" (Tres Pescadores, 2007)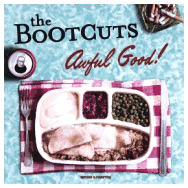 The Bootcuts "Awful Good" (Makewater Music, 2001)



More of them there snotty city kids using country music as an excuse for puerile humor... At least the picking is solid -- these San Francisco Bay Area hipsters can play their instruments, it's just that they're spending an equal amount of effort being "clever" with the lyrics, as well as their exaggerated hillbilly accents, and dopey nom de hick pseudonyms ("I know... let's call Lori 'Lurleen' and Ross will be 'Cletus!' Haw haw haw!!"). More lame white trash stereotypes; I wish more folks could get this sort of stuff out of their system before they make a record... It's especially sad seeing a band with this much talent simply waste it on musical poo-poo jokes.
The Bootcuts "In The Comfort Of Your Own Home" (Makewater, 2004)


Sarah Borges "Silver City" (Blue Corn, 2005)



Sarah Borges & The Broken Singles "Diamonds In The Dark" (Sugar Hill, 2007)



A muscular mix of driving, streamlined roots-rock and twang from this LA-based powerhouse. Borges opens the album with the propulsive "The Day We Met," which recalls Ryan Adams's finer, younger moments, then abruptly shifts gear into the power-poppy, Bangles-ish "Come Back To Me." Having established her multi-genre bona fides, she settles back into a roots-rock tone that strongly recalls Lone Justice, along with a dash of Tom Petty and Sheryl Crow. Apparently this is her second album, and though she'd formed an all-new lineup of her band, she's still working with rock producer Paul Q. Kolderie (known for his work with Radiohead and The Pixies...) There are several stand-out songs as well as a few others that are less distinctive. Overall, this is a strong, noteworthy album, and although it seems likely she'll head into a more rock-oriented direction, Borges has the potential to be a dominant figure on the Americana scene. We'll see which way the wind blows... In the meantime, I'm sure plenty of folks will dig this disc.


<! 144 x 144 >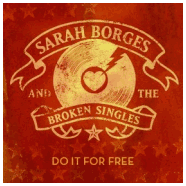 Sarah Borges "Do It For Free" (EP) (Sugar Hill, 2009)


An intriguing three-song sampler, with two rock songs bracketing a pleasantly twang-ful alt-country track. The title song is a loud, backbeat-a-licious hard rock song that's pure Joan Jett; the last track is more of a would-be alternative tune that's fairly anemic by comparison. This disc might be a little schizo, but she does deliver on both the head-bang and the twang, so I'd say it's still up to her which world to conquer. Country fans can stick with the lone twang tune, "Friend Of A Friend".

Sarah Borges "The Stars Are Out" (Sugar Hill, 2009)



(Produced by Paul Q. Kolderie)
Amid a music industry devoted to pigeonholing our every desire, LA's Sarah Borges really stands out for her commitment to stylistic diversity. As with her earlier releases, she's all over the map: this album opens with "Do It For Free," a thumping, banging, anthemic hard-rock number ala Joan Jett or the Runaways, then coasts into bright bubblegum pop and, yes, still a bit of twang. There are alot of interesting cover tunes as well... The most surprising inclusion is a cover of Smokey Robinson's 1970s' AOR hit "Being With You", which gives way to a cover of the Magnetic Fields '80s-ish synth-ballad "No One Will Ever Love You." It's the hard-rockin' stuff that'll stand the best shot at getting her onto the radio and into the charts, but it's also nice to see an artist wiling to take a chance by sticking with her interests in so many different styles. My pick here would be "Ride With Me" -- it's the twangiest tune on the record.


<! 144 x 144 >

Sarah Borges "Live Singles" (Suck A Bag Of Discs, 2010)


The Bo-Stevens "A Little More Road" (Self-Released, 2007)


The Bo-Stevens "Your Crazy Heart" (Self-Released, 2013)



(Produced by The Bo-Stevens & Doug Williams)
Rollicking, twang-drenched indiebilly honkytonk, with plenty of lively picking and misery-soaked novelty numbers, ideal for crying in your beer, then throwing the empty bottle at the chicken wire of your heart. This North Carolina band will appeal to twangcore types, but they also have a strongly traditional hard-country orientation, with good guitars and numble mandolin backing gritty, dramatic vocals. Fans of Buck Owens or the Derailers might really dig these guys!
Libbi Bosworth "Outskirts Of You" (Freedom, 1997)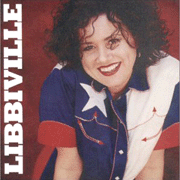 Libbi Bosworth "Libbiville" (Ramble Records, 2001)



Wow. Yahoo! A super-likable, flat-out fun, indie-billy album from down Texas way... Rosie Flores fans might want to check this one out... If anything, Bosworth is a much more solid country singer, and the songs -- about half of which Bosworth wrote -- are uniformly great. Lloyd Maines, Johnny Gimble and Gurf Morlix are among the musicians lined up on this fine disc; Morlix also contributes a couple of tunes to the playlist. Texas yodeler Don Walser joins her for a spirited version of "Something To Brag About In You," an old duet hit for Charlie Louvin and Melba Montgomery (and George & Tammy, as well...) Great album; highly recommended!

The Bottle Rockets "Bottle Rockets" (East Side Digital, 1993)


(Produced by John Keane)
The debut disc from these raucous indiebilly roots-rockers, featuring ex-Uncle Tupelo member Brian Hennemann, with guest stars Jeff Tweedy and Jay Ferrar (super altabilly idols, also of Uncle Tupelo/Wilco fame) pitching in on several tunes. These Missouri longhairs stake out some Southern-alt turf with "Wave That Flag," about the prevalence of the Confederate flag in pickup trucks across the land, and sing numerous songs of slacking and yearning for love. The songwriting isn't terribly skillful, but it gets the point across, and I find the directness kind of appealing. Mostly, this is too rock-oriented and bar-bandish for my tastes, but I can see the appeal. (Nice pedal steel work by John Keane, by the way...) Equal parts Skynyrd, Blasters and Amazing Rhythm Aces... Worth checking out.

The Bottle Rockets "The Brooklyn Side" (East Side Digital, 1994)


The start of this album got me all excited... "Welfare Music" (referring to the cheap country cassettes that are all the song's heroine can afford...) is a thoughtful, acoustic based number that really got my attention... But then they go all loud and crunchy on a bunch of thumpy rock songs, and try out a few production ideas that are kind of underwhelming. Still, there are some interesting lyrical ideas, like "Thousand Dollar Car" (an ode to a junker) and the goofy political punks-vs.-slacker hillbillies tune, "Idiot's Revenge," and by the end of the album they hit a groove that I can settle into, bringing me back after the clang-bang noisiness of the album's first half... I've never been all that into the grungy, electrified side of the alt-country scene, but these guys do have some good songs to add to the mix... Many folks consider this album to be their best... and they're probably right. Worth checking out.

The Bottle Rockets "24 Hours A Day" (Atlantic, 1997)



I'm sure many fans bemoan how "slick" they became after landing a major label contract... But on some songs the more melodic approach helps a lot; I do think their early albums suffered from poor production, even if they had the fire in the belly and all. They do sound kind of tame here, but there's still some nice songwriting going on, and I think the bump up into a more professional presentation actually helped make them more listenable, and that the band used the opportunity well. Certainly worth checking out, with several songs that are more memorable (or at least more hummable) than on their earlier records... "Indianapolis," in particular, is a great song.

The Bottle Rockets "Brand New Year" (Mercury/Doolittle Records, 1999)


This one's pretty bland, though. They'd definitely lost it by then. The band sounds bored with what they're doing; the songs are really slapdash and full of boring, super-generic rock riffs. Was this one of those let's-get-out-of-our-contract-fast-by-making-a-crappy-record records? I guess.
The Bottle Rockets "Songs Of Sahm" (Bloodshot, 2001)



A scrappy twangcore band with a whole album of Doug Sahm/Sir Douglas Quintet cover tunes, tackling classics such as "Mendocino," "Be Real," and others. My first reaction was, "huh? why bother...?" But then I listened a while longer and got in on the band's wavelength. The originals are still way better, but this ain't bad.

The Bottle Rockets "Blue Sky" (Sanctuary, 2003)



Bar-band Americana, with a sharp, biting sense of humor... The opening tracks, "Lucky Break" and "Man Of Constant Anxiety" are as fine examples of contemporary outlaw country as you're likely to find, but the album starts to drag on more obvious numbers such as "Men And Women" and "Cartoon Wisdom," and the music takes on a thump-thumping sameiness that overwhelms us by the album's end. OK, but not one I'd consider a keeper.

The Bottle Rockets "Zoysia" (Bloodshot, 2006)



They've been around forever but recorded only a few albums, and while they were early contemporaries of Uncle Tupelo and all their alt-twang spinoffs, fame always eluded the Rockets, which may explain why they are still so damn good. This is heady mix of grungy, fuzzy, Neil Young-style rawk guitars and good'n'greezy bar-band Americana. Like all of these guys, they lay it on a little thick, but their songs are refreshingly free of "hick" stereotypes and mopey loser mumbling... Frankly, I couldn't really tell you what most of their songs are about, but I can tell you that none of them seemed contrived or got on my nerves -- indeed, the Bottle Rockets have a way with a melody, and surprisingly strong, adhesive hooks rise to the surface and latch onto your brain. This album's a real toe-tapper -- grubby roots-rock with a Teenage Fan Club electric wail... Worth checking out! (...And while we're at it, here's a link to the band's own website.)
The Bottle Rockets "Not So Loud" (Bloodshot, 2011)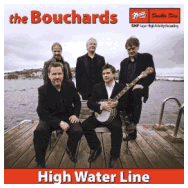 The Bouchards "High Water Line" (Double Dice, 2008)



(Produced by Jason Lockie & The Bouchards)
Nice, amiable country-rock indiebilly from the Pacific Northwest... Sort of like the Derailers, these guys mix sweet-sounding twang with melodic, 60s-ish pop-rock, with plenty of pedal steel thrown in on top. Nice, mellow, and very DIY... Worth a spin!


<! Wade Bowen - anything earlier? >

Wade Bowen "Try Not To Listen" (Sustain, 2002)


Wade Bowen "The Blue Light - Live" (Sustain, 2004)


Wade Bowen "Lost Hotel" (Sustain, 2006)


Wade Bowen "If We Ever Make It Home" (Sustain, 2008)


Wade Bowen "Live At Billy Bob's Texas " (Smith's Music, 2010)


Wade Bowen "The Given" (BNA, 2012) <! includes a duet with Guy Clark >


The Boxmasters "The Boxmasters" (Vanguard, 2008)






<! with Billy Bob Thornton >

The Boxmasters "Christmas Cheer" (Saw Mill, 2008)


The Boxmasters "Modbilly" (Vanguard, 2009)

Carla Bozulich - see artist profile
---
Alt.Country Albums - More Letter "B"
---