<! BS - BZ > <! MP3 03/18/09, 12/07/10, 12/13/13 > <! outside 00/00/00 > <! pix 00/00/00 > <! icons 12/07/10, 12/13/13 > <! UPDATES: 12/13/13 - updated - tho is there more Gene Butler? > <! The Brothers Comatose "Songs From The Stoop" (2010) B0039NNI9A B0037NPHSW The Brothers Comatose "Respect The Van" (2012) B009OI6S9G B0084ALGTW Bay Area band James Justin Burke "Southern Son, So Far" (Self-Released) B0040IX8ZM James Justin (Burke) "Dark Country" (Self-Released) B0040IX8ZM Don Burnham - also in the Bolos Don Burnham "Apple And Google And Gold" (EP) (2009) B001QERN04 B001RBXM06 3-song EP Don Burnham "I Dreamed Count Basie Was A Cowboy" (Redoubtable Records, 2011) B004RB9ZUE B004UB3SVS >
---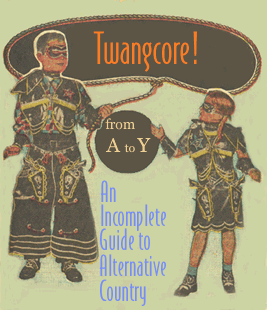 This page is part of an opinionated overview of "alt.country" music, with record reviews by me, Joe Sixpack... Naturally, it's a work in progress, and quite incomplete, so your comments and suggestions are welcome.
This is the fifth page covering the letter "B"
---
A | B-1 / B-2 / B-3 / B-4 / B-5 | C | D | E | F | G | H | I | J | K | L | M | N | O | P | Q | R | S | T | U | V | W | X, Y & Z | Comps | Other Country Styles
---
The B-Stars "Behind The Barn With The B-Stars" (Rust Belt Recordings, 2010)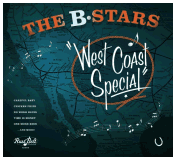 The B-Stars "West Coast Special" (Rust Belt Recordings, 2012)



(Produced by Pappy Stuckey)
A nice, low-key set of hillbilly retro from this SF Bay Area band, playing in an oldies groove along the same lines as bands like Big Sandy or the Dave & Deke Combo, harkening back to the pre-rock era when twang was king. A swell set of original material, with some fun (and funny!) novelty songs and plenty of nice, old-fashioned picking. Particularly noteworthy is the steel guitar work by Larry Chung, who taps into the Hawaiian-style steel sound of the 1930s and '40s -- y'know, the older Eddy Arnold records, stuff like that. This is real-deal DIY-indie retro-twang the way I like it! Bet they're fun, live, too!
The Buckle Busters "The Buckle Busters" (Double Crown, 2007)






<! High-test hillbilly boogie/retrobilly material with powerful production; so-so vocals >

Richard Buckner "Bloomed" (Dejadisc, 1995)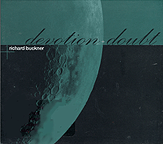 Richard Buckner "Devotion+Doubt" (MCA, 1996)



Originally from the local San Fran twangcore outfit, the Buckets, this fella broke out on his own and followed his own foreboding, brooding singer-songwriter muse. After a while, Buckner really is a bit of a downer, but his second album (Devotion+Doubt) has some thoroughly top-notch songwriting on it, and some great melodic hooks. It's quite magical! I haven't heard the Rykodisc re-release of his first album (with extra tracks), but I'd recommend it with caution -- it also has uneven patches, but several nice tunes.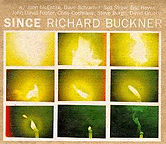 Richard Buckner "Since" (MCA, 1998)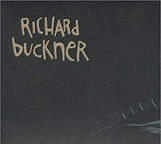 Richard Buckner "The Hill" (Overcoat, 2000)



God, what a bore. Once apon a time, San Francisco's master of countrified mopecore had the world by the balls -- when Devotion+Doubt album came out in 1996, Buckner placed himself at the forefront of the alt.country scene... There were some rough patches, but the standout tracks were among the best country material to come out that year. Unfortunately, the acclaim went straight into the fatty tissues of Buckner's brain, as he took himself -- and his musical mission -- with somewhat undue (and lamentable) seriousness. Now, two records later, we are treated to his brooding equivalent of a Nick Cave-style rock opera. Backed by members of the Calexico/Giant Sand crew, Buckner recorded 18 musical adaptations of chapters from Edgar Lee Master's turn-of-the-century book, Spoon River Anthology, itself a work of bleak, Gothic Americana, with the obituaries and character sketches of several dozen citizens of the fictional Midwestern backwater of Spoon River, Illinois... a town which seemed unusually prone to death by stick thwacking and skull bashing. The album is unbearably pretentious and overwrought -- I'm sure that there are plenty of folks out there eager for this sort of overinflated, high concept wankery... but I'm not one of them. Just give me a pedal steel and a chorus I can sing along to, and leave the depressing "real life" melodrama to the Times Best Seller list and Cops.

Richard Buckner "Impasse" (Overcoat, 2002)



A mysterious, melancholy, and entirely wonderful album. Like many an urban twangster before him, Buckner has more of less returned to his rock'n'roll roots... But for him, it works. Unlike, say, when Ryan Adams puts on his rockin' shoes, with Buckner, little here sounds forced. The muted melodic drive, the impenetrably cryptic lyrics, the slurred drawl, the odd intermixtures of acoustic and electric -- it's all working for him here. Although this is unmistakably Buckner following his own music, it also sounds an awful lot like veteran Seattle lo-fi rocker Damien Jurado, whose work I greatly admire. All in all, this may be his best, most listenable album to date, even if I have absolutely no idea what the heck he's singing about. Recommended!

Richard Buckner "Impasse-ette" (Overcoat, 2002)


A wistful 6-song EP which preceded the Impasse album; includes acoustic alternate versions of some songs on the album, and a set of instrumental tunes thrown in for good measure.


<! 12/10: no MP3 ASIN >

Richard Buckner "Dents And Shells" (Merge, 2004)



Dour alt-country crooner Richard Buckner is clearly a musician who has found his groove; his new album picks up where his last one, '02's Impasse, left off, melding an irresistible melodic bounce with his own odd, rumbling vocal drone, a vestige of his old alt-country persona infusing his work with a somber, mumbling gravitas... It's hard to know what the heck he's songing about, but it sure sounds nice. This album is at least as listenable as his last, packed with fine melodies and mysterious introspective musings... If anything, this surpasses Impasse, in that it doesn't have the on-again/off-again feel of that album, where the songs flipped back and forth in a slow-song/fast-song rhythm that made it feel predictable after a while. Here, the pacing is much more subtle, and the record that much more captivating. Recommended!
Richard Buckner & Jon Langford "Sir Dark Invader vs. The Fanglord" (Buried Treasure, 2005)


Richard Buckner "Meadow" (Merge, 2006)


Paul Burch & The WPA Ballclub "Pan American Flash" (Perfect Sound, 1998)



Paul Burch & The WPA Ballclub "Wire To Wire" (Checkered Past, 1998)



Alt-twang songwriter Paul Burch pursues a pretty straighforwardly honkytonk sound here, with only hints of the multi-textured complexity of his later work. It's fun stuff, though, with plenty of fun, rollicking performances. Midway through, the disc takes an abrupt shift into more folkish terrain, material worthy of Eric Andersen or Richard Farina; "Ring The Bell" and "I Turned A Corner" are standout tunes on this album, and then it's swiftly back to the bluesy, Jimmie Rodgers-influenced hillbilly material. Not as super-groovy or as moody as his more complex albums, but still a good alt.country album.

Paul Burch & The WPA Ballclub "Blue Notes" (Merge, 2000)



Cool album. Mainly in a moody, singer-songwriter mode with a richly complex Blonde On Blonde production style, this album has a strong musical foundation, solidly country but also intensely unique. Burch bears a strong vocal resemblance to Jimmie Dale Gilmore, but unlike that Austin icon, Burch lacks the self-conscious aura of "significance"... He seems to have far less need to prove himself, and far more interest in letting the music develop on its own merits. The lyrics are engrossing, but somewhat elusive, with the same heads-down inscrutiablity as his more orchestral pop work. But while this may sound high-falutin' on paper (or onscreen...), the album is in fact quite rich with a toe-tapping, roots-respecting good old country vibe, which encompasses lighthearted rockabilly as well as intricate latter-day honkytonk. It's that groovy next level of artsy "Americana" that so many folks are trying to perfect, but without the leaden pretensions or emotional heavy-handedness that so many other artists come up with. Instead, Burch manages to just plain enjoy himself, and the feeling is infectious. Recommended!!
Paul Burch "Last Of My Kind" (Merge, 2001)



A relaxed and rather goofy album, full of fanciful, lightly arranged hick ditties that fall musically somewhere between Arlo Guthrie and Wayne Raney... Thumping the guitar and squonking on the harmonica, Burch seems to be enjoying himself here. Although not as rich or as rewarding as Blue Notes, this has a fun, lighthearted feel, and an air of unhurried competence that's a welcome relief from the steady stream of twangcore type who just simply try to damn hard to be cute and clever. Apparently this is an adaptation of a some novel, but we won't hold that against Burch, who doesn't make the project sound pretentious or contrived. Definitely worth checking out.

Paul Burch "Fool For Love" (Bloodshot, 2003)



Another fine album, with loping, all-original hillbilly tunes that recall Jimmie Rodgers more often than not, but also draw on the traditions of old jazz standards, honkytonk, and western swing. The overall mood is pretty doleful, but he also seems to enjoy keeping the spirit of the music alive... He really is quite good. Recommended.

Paul Burch "East To West" (Bloodshot, 2006)



(Produced by Paul Burch)
Catchy melodies and easygoing rhymes mark this jaunty new record, one of the peppiest and most hook-laden alt-twang outings of recent years... Burch has refined his sly sense of vocal phrasing, adding a propulsive joy to this album, similar to the insouciance of Dylan, back in the Blonde On Blonde days.. None of these songs touched me on an emotional level -- they seem more like stylistic excercises and experiments -- but they all sounded fun, and consistently drew me in. With guest performers such as Mark Knopfler and the esteemed Ralph Stanley chipping in, the already-talented Burch has taken his music to a new level... A very listenable album, with a lot of variety and textural depth. Fun, uplifting, and well worth checking out!
Sonny Burgess & Dave Alvin "Tennessee Border" (HighTone, 1992)



Ed Burleson "Comin' Around" (Bar 27 Productions, 1997)
An extraordinary debut by this Texas-bred indiebilly firebrand, aided by an extraordinary cast of musicians -- Tommy Alverson, Clay Blaker, Alvin Crow, Bill Kirchen and Lloyd Maines are among the old-timers who pitch in to give this disc a rich, full, rural sound that'll pin back the ears of any hardcore honkytonk fan in search of for-real country music in these times of push-button, pretty-boy Nashville pop. Those Texas twin fiddles waft up amid the pedal steel and Merle Haggard-style guitars; here's an indiebilly album that has grand ambition, and lives up to it on every song. A nice mix of weepers and honkytonk tunes -- Burleson doesn't have a killer voice, but he's got real country soul, and that counts for a lot. Most of all, the calibre of songwriting and performances by the band are both quite impressive. Most of the songs on here are Burleson originals, and it's always nice to hear someone adding new stuff to the tradition. Four of the other cuts were written by Jim Lauderdale, and Burleson seems to have a nice feel for his idiosyncratic composing style. There are rough edges, to be sure -- Burleson's vocals might not be for everyone -- but, hey, isn't that kind of the point, that we're sick of hearing all this too-perfect pop pablum coming out over the radio? Chances are you won't hear this guy over the airwaves, but if you pick up this CD (or any of his other albums), you'll be mighty glad you did!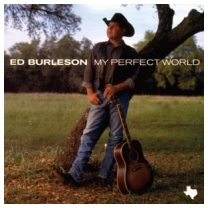 Ed Burleson "My Perfect World" (Tornado, 1999)



This is largely the same record as Comin' Around, with two new songs (and two others omitted) and a different track order. And damn, it's good. If you miss the hazy, crazy days of the 1970s, when great bands with small budgets ruled the earth, then this disc will seem like a nostalgic blast from the past... And if you missed out on that kinda sound the first time 'round, be thankful that folks like Burleson are here to keep the flame alive.
Ed Burleson "Live At The Sons" (Just Released Records, 2001)


Let's hear it for Texas! Another fine album that confirms Ed Burleson's status as one of the most vigorous, vital and roots-oriented country singers out there today. It's just amazing to hear a guy this good and this down-to-earth making records, and singing his songs like he actually gives a damn about the music. Playing live at the Sons of Herman Hall in Dallas, TX, Burleson cusses a little, sings a lot, and lets his band romp through a really tasty set of hard country classics. The show kicks off with a fine version of Johnny Paycheck's "A-11," and cruises into some fine Burleson originals, including sardonic gems like "I Can Be Lonely By Myself" and the refreshingly retro "Bitch And Moan," where the singer admits he'd rather be stuck in traffic than have to hear his girlfriend try and rip him a new one. By the time he gets to a cover of the old Webb Pierce hit, "There Stands The Glass," Ed'll have you won over. Only a few songs come from his earlier albums, like "No Closing Time," and others include well-chosen covers like Waylon's "Rainy Day Woman" and a sizzling version of the Link Davis cajun anthem, "Big Mamou," with some dazzling twin fiddle work. A really nice record -- you really get a sense of Burleson's easygoing charm and his deep country roots. Highly recommended.
Ed Burleson "The Cold Hard Truth" (Palo Duro, 2004)



This is just flat-out one of the best hard country albums of 2004... heck, even of the century (so far...!) Sure, Burleson has plenty of rough edges... that's what makes his music so real. He also has a kick-ass band with guys who know how to play country music with real feeling, and a bunch of songs that sound like a real, live human being wrote 'em, not some committee in Nashville. Burleson's other albums have all been really good... this one is really great... his best to date. Highly recommended!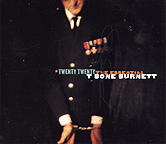 T Bone Burnett "Twenty Twenty: The Essential T Bone Burnett" (DMZ/Sony-BMG Legacy, 2006)



Although some fans complained -- bitterly -- about the drawbacks of this 2-CD set, it's still a pretty compelling portrait of a remarkably plastic and inventive musical mind. A real goofball, too. Burnett hails from the era of '70s freeform radio, bringing a playful, eclectic (but also quite earnest) musical sensibility with him through his three decades of work. These days, he's mostly known as a music producer, adding his shrewd sensibility to numerous projects, not the least of them being the O, Brother Where Art Thou soundtrack and his wife, Sam Phillips' solo albums. On this retrospective you can hear the sweep of his own work, from his mid-'70s debut with the ever-quirky Alpha Band through several solo albums that were infrequently released up into the mid-1990s. (A new record was released to coincide with this best-of set...) Wht you hear is a masterful musician, clearly fluent in rock, pop, country and blues, mixing it all up at will, introducing elegant (and entirely authentic-sounding) doses of bluegrass and twang into otherwise ornate and multi-textured alterna-pop. His songs are odd, but alluring, drawing us in mostly through the music, but also because the words can be so weird... You kinda want to hear what will come out of his mouth next... It wouldn't be accurate to tag Burnett as a "novelty" artist, there's too much depth to his work for that, but this is clearly not mainstream pop, and it's tailored to a very particular, and very devoted, niche audience. It's easy enough to join the club: a quick perusal of this collection may pique your curiousity, and for the stuff that got left off, the bargain bins of many a record store may provide further revelations. Now to the criticisms that have been leveled at this record: mainly, fans are miffed that so little material was drawn from the 1983 album, Proof Through The Night, which many people consider his masterpiece. Burnett, apparently, is not one of those people, however, and having disavowed the record in the past, he took this opportunity to remaster several tracks and "fix" things he thought were wrong the first time around... Well, I guess the thing to do is get that one on vinyl, since I'm guessing T Bone would also want to remaster any future re-release of the album... Anyway, I still think this best-of is a great way to acquaint yourself with this goofy, geeky, wildly creative alt-pop pioneer.
Billy Burnette "Memphis In Manhattan" (Chesky, 2006)



The son of rockabilly pioneer Dorsey Burnette, Billy B. has been knocking around Nashville for many years, as well as in the thick of the mainstream pop scene. Here, on his latest solo in half a decade, Burnette shows himself to be in fine form, cruising through 'billy, bop, blues and pop, often played with a wicked reverb and twang. Four of the songs on here were co-written with Nashville tunesmith Shawn Camp, including the super-catchy "My Love Will Not Change," recently recorded by Hal Ketchum, as well as by bluegrasser Del McCoury. Burnette gives a nod of the pompador to his former employers, Bob Dylan and Fleetwood Mac (two acts he toured with in the past), with covers of "Everything Is Broken" and "Oh Well." There's plenty of soulfulness and grit to enjoy here, as well as a wide variety of style... Roots music fans'll find plenty to groove to on this release.

Burrito Deluxe "The Whole Enchilada" (Luna Chica, 2004)



Generally speaking, I try and avoid commenting on all these latter-day Burrito Brothers releases: they aren't bad, but they're seldom exciting. This one features Garth Hudson (of The Band) as a guest bandmember; singer Carlton Moody offers a friendly, if underwhelming, vocal presence. The songs themselves are adequate -- nothing really leaps out at you, but nothing sounds terrible, either. Like I say, there's not that much spark to their performances, but there certainly is a lot of history, and a sincere appreciation for where the music comes from.


<! 144 x 144 >
Gene Butler "Concrete Country" (YAVV Records, 2006)



(Produced by Gurf Morlix)
A fine, unpretentious set of independently produced country from a Georgia boy who's been living in LA for a while... The songs are all pretty solid, and they're all originals written by Butler himself, mostly in a robust honkytonk vein. Producer Gurf Morlix also plays guitar on here, and his pal Lucinda Williams throws in a bit of harmony as well, and veteran fiddler Brantley Kearns adds some sweet licks... The music is swell, though the mix is a little thin -- I think with a bigger budget, Butler really coulda nailed this one. As it is, it's a fine, heartfelt album, packed with interesting original material. If you're into hearing twang tunes that are a little off the radar, check this one out! (Available at www.genebutlerband.com)

Jim Byrom "Whiskey Uniform" (Yellow Rose, 2003)


An impressive set of original tunes that shows that independent country is alive and well down in San Antonio, TX. This disc is a fine example of a solid modern honkytonk singing, still kicking up dust and spittin' in the wind. Doubtless Byrom dreams of making it big someday in Nashville, but unlike many of his under-the-radar contemporaries, he doesn't mess things up by adding on some lousy, keyboard-heavy power ballad, in a misguided effort to show the majors he can do that sappy stuff, too... Nope, he sticks to his strengths, and definitely keeps it country. Highlights include "How Lonely Does Lonely Get," "Three At A Time," and "Honky Tonk Band," a trio of tunes that's right up there with the best hick music I've heard in the last few years. A little awkward in places, but, hey -- that's how you know it's the real deal, and not some factory-made pretty-boy pop. Recommended! (For more info, see his website at www.jimbyrom.com )
---
Alt.Country Albums - Letter "C"
---