<! MP3 03/30/09, 12/12/10 > <! outside 00/00/00 > <! pix 00/00/00 > <! icons 12/12/10 > <! UPDATES: 12/12/10 - added RW Hubbard info... create new Walter Hyatt/Uncle Walt page? > <! Matt Hoggatt "Hotter Than Fishgrease" (Mailboat, 2012) B00AF6AZOA B00AN1PNXU >
---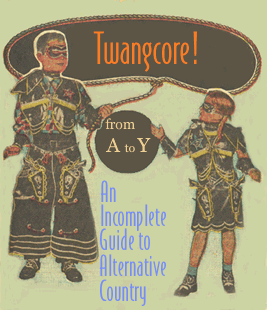 This page is part of an opinionated overview of "alt.country" music, with record reviews by me, Joe Sixpack... Naturally, it's a work in progress, and quite incomplete, so your comments and suggestions are welcome.
This is the fourth page covering the letter "H"
---
A | B | C | D | E | F | G | H-1 / 2 / 3 / 4 | I | J | K | L | M | N | O | P | Q | R | S | T | U | V | W | X, Y & Z | Comps | Other Country Styles
---
Ray Wiley Hubbard - see artist discography
The Cornell Hurd Band - see artist discography
Walter Hyatt "Music Town" (Sugar Hill, 1993)

Walter Hyatt "King Tears" (MCA, 1995)





<! also see: Uncle Walt's Band >

Walter Hyatt "Some Unfinished Business, v.1" (King Tears, 2008)



(Various Producers)
For a set of unfinished tracks, this sure is sweet. The late Walter Hyatt, a founding member of the Austin roots-outlaw scene, died in a 1996 plane crash, but fans will take comfort that a dozen years later his family has finally put out this sweet set of slinky-twangy acoustic R&B tunes, all written or cowritten by Hyatt, in a glorious mix of Memphis-style soul and mature, moving Americana. It's a great sound, ably framing Hyatt's richly layered vocals. I'm struck by the similarity of his voice to that of Ron Sexsmith -- and I'll bet that many of Sexsmith's fans will like this album as well. Definitely recommended!

James Hyland "Place I Call Home" (Records Al Pastor, 2000)


An early album by one of the members of the South Austin Jugband... A likeable, fun-enough, alt-country outing from this Austin trio and a bunch of their pals... The lowlife/white trash/slacker lyrics are a bit strained, but the music is solid enough that it smoothes the way... There's enough substance here that I don't mind the silly stuff, even a song or two I'd say are pretty darn good. Worth checking out...! (By the way, Hyland has recently resurfaced as part of the South Austin Jug Band, who are also kinda fun...!)

James Hyland & The Joint Chiefs "Celestial Navigation" (Ananaki, 2010)


(Produced by Stephen Doster)
A deliciously mellow, sweetly produced, stoner-ific acousto-country set, basically sounding like a multi-song remix of Neil Young's "Heart Of Gold," with gently chiming acoustic guitars, subtle drums, and lots of sweet, spacy pedal steel. The lyrics are kind of gauzy and carefree, which generally feels fine (although on a tune or two, it gets a bit twee...) All in all, this is a lovely record, one that's comfy and comforting... Another record that got stuck, pleasantly, in frequent rotation on the old home hi-fi... Highly recommended. (Available through James Hyland's website)
---
Alt.Country Albums - Letter "I"
---