<! MP3 07/04/09 > <! update 07/04/09 - still need to fill out Danni Leigh, Los Lobos, Lonesome Travelers > <! outside 00/00/00 > <! pix 00/00/00 > <! icons 12/13/10 > <! Bill Lyerly - bluesy >
---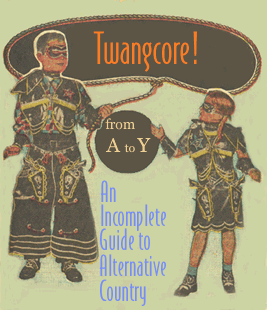 This page is part of an opinionated overview of "alt.country" music, with record reviews by me, Joe Sixpack... Naturally, it's a work in progress, and quite incomplete, so your comments and suggestions are welcome.
This is the second page page covering the letter "L"
---
A | B | C | D | E | F | G | H | I | J | K | L / L-2 | M | N | O | P | Q | R | S | T | U | V | W | X, Y & Z | Comps | Other Country Styles |
---
Beth Lee & The Breakups "One More Time Again" (Self-Released, 2013)



(Produced by Ron Flynt)
A nice uber-indie twang-tune set from a Texas gal from Houston and currently living in Austin (of course!) She's got a strong set of original tunes here, exploring country-coated themes of love, loss and regret, sung with feeling in a raggedy DIY style. Her band, the marvelously-named Breakups, have the distinct feel of indie rockers-doing-honkytonk-twang, but in a good way. They're true to the music, but also embrace their rock'n'roll roots, and their unfussy, unmannered performances feel authentic and sincere. More than anything, it's the repertoire that stands out: Beth Lee writes good songs, and when you give yourself over to the indie vibe, tunes like "Thirteen Roses" and "One More Time Again" will resonate and win you over. Fans of folks like Dee Lannon, Lil' Mo And The Monicats or Rosie Flores might want to check this out.
Cari Lee & The Saddle-Ites "Red Barn Baby" (El Toro, 2002)

Cari Lee & The Saddle-Ites "The Road Less Traveled" (El Toro, 2003)


Decent nouveau-retrobilly swing, along the lines of Ray Condo or Dave & Deke. Cari Lee Merritt makes all the right hiccupping nods towards Wanda Jackson and Charline Arthur, as the band plunks and pounds away. Her vocals are a little flat at times, but the band is solid and overall this is a spunky little record that reveals a diverse stylistic range, and that should get the rockabilly crowd all worked up.
Cari Lee & The Saddle-Ites "Scorched" (Star Tone, 2005)


Cari Lee & The Saddle-Ites "Brought To You Via Saddle-Ite..." (Star Tone, 2006)





<! Julie Lee "Stones" (Hanbogue, 1998) B000VUEM8K >
Julie Lee "Stillhouse Road" (Compadre, 2004)



One of the most striking Americana albums of the year... A lovely debut by newcomer Julie Lee, with some nice backup from folks like Rob Ickes, Alison Krauss, Tammy Rodgers and Vince Gill. The all-star cast doesn't overshadow Lee's own strengths, as she delivers a lighthearted, hook-laden, 'grass-tinged Americana set which will be sure to delight a wide variety of folks and draw in more than a new fan or two. She has a great ear for a melody, and an even better one for a catchy chorus... Some of her songs seem pretty slight thematically, but they are uniformly pretty-sounding, and her voice is very appealing, sort of a softer version of Iris Dement's rural trill, very distinctive, but also very friendly. I think you'll like this one; it's really grown on me. Highly recommended!
The Lees "The Lees" (Lee Records, 2004)



A sweet, innocuous, though ultimately irritating set of folkish country ditties by a family band hailing from New South Wales, Australia. Mom and Dad -- Steve and Tracey Lee -- have a brood of four precious but talented kids, ranging down in age to little Savannah Lee, who takes her turn singing a tune or two. This disc isn't electrifying, but it's very nice and very enjoyable, although the teen themes and novelty aspect wear thin, especially as the music doesn't change much from song to song. Still, fellow Aussie twangster Kasey Chambers gives them her stamp of approval, so if you like Chambers's work, this disc'll probably hit you the right way as well.
The Lees "Time To Kill" (Lee Records, 2006)


The Legendary Shack Shakers "Hunkerdown" (Spinout, 1998)



The Legendary Shack Shakers "Cockadoodledon't" (Bloodshot, 2003)



A good, silly raunchabilly outing, with a slinky roots-R&B edge, kinda like Tony Joe White backed by the Cramps. Nothing groundbreaking or innovative, but plenty of fun songs from the tounge-in-cheek side of the tracks.
The Legendary Shack Shakers "Believe" (Yep Roc, 2004)


The Legendary Shack Shakers "Pandelirium" (Yep Roc, 2006)


The Legendary Shack Shakers "Swampblood" (Yep Roc, 2007)


The (Legendary) Shack Shakers "Lower Broad Lo-Fi" (Arkam, 2007)


Brennen Leigh "Lonesome, Wild And Blue" (Barking Dog, 2002)

Brennen Leigh "The Gospel According To Austin" (2003)

Brennen Leigh "Too Thin To Plow" (Down Time, 2004)

Brennen Leigh "The Devil's On My Tail" (2005)


Brennen Leigh & Jesse Dayton "Holdin' Our Own & Other Golden Country Duets" (Stag Records, 2007)



A fun, funky set of hard-country duets, done up right by twangster Jesse Dayton and Austinite hillbilly filly Brennen Leigh, a husky voiced cow-gal with an obvious love of old-school country. (In an interview, Ms. Leigh pays allegiance to Melba Montgomery, which gets her plenty of brownie points in my book...!) A couple of the songs come from the George Jones canon, including Leon Payne's "Take Me" and Bobby Braddock's "Something To Brag About," along with a slew of groovy originals co-written by Brennen and Dayton. Highlights include "Let's Run Away," "Everything Looks Good On The Outside" and "Two-Step Program," a punny country novelty song in the classic tradition. Originally a brash, twangy guitar hero, Dayton has come on a little strong on previous albums -- here, he plays with a restraint and thoughtful soulfulness that should make old-schoolers sit up and take notice. This is a nice, classy record, well worth checking out!
Danni Leigh "29 Nights" (MCA-Decca, 1998)



A couple of real slam-bang, hard country novelty tunes open this striking debut... On "Beating My Head Against The Wall" and "If The Jukebox Took Teardrops," Leigh evokes the rollicking, upbeat, take-no-prisoners attitude of West Coast honkytonkers like Buck Owens and Dwight Yoakam, with a perky, propulsive instrumental attack similar to Trick Pony. For the most part, the rest of this album lives up to the promise of this opening salvo -- midway through, there are a couple of songs that falter, the band sounds uninspired and like they weren't taking the work seriously, and Leigh also sounds like she's just walking through the material. But then the pace picks up again, and the album closes with some strong, fun songs. Her cover of the steamy, sexy ballad, "Touch Me," isn't as shocking as the George Jones version (hard act to follow), but just by picking that song to cover as one of the album's few slow numbers shows you that Leigh knows her stuff when it comes to real, old-school country stuff. This disc didn't make a very big dent in the charts, but it sure did gather a few devoted fans into her orbit... Worth checking out!
Danni Leigh "A Shot Of Whiskey And A Prayer" (Sony, 2001)



(Produced by Richard Bennett & Emory Gordy, Jr.)
This disc opens strong, with a set of twangalicious, hot-blooded honkytonk tunes worthy of Dwight Yoakam at his best... Then she kind of tilts sideways and gets into more soul'n'rock oriented material, sort of in a Sheryl Crowe-like mode. She kind of loses me on that stuff, but the country material is cool... Kind of like Tanya Tucker, with sharp, sweet guitars. A mixed bag, but definitely worth picking up.
Danni Leigh "Divide And Conquer" (Audium, 2001)



There's a little something for everyone here... Teamed up with Dwight Yoakam's main man, Pete Anderson, Leigh kicks this disc of with some alt-y, hard country material reminiscent of Rosie Flores -- charmingly un-slick and a little bit raw. Moving into slower material, she gets kinda poetic and ballad-y, then indulges in a bit of Dixie Chicks-type Top 40, and finally settles back into rawer material, sounding for all the world like a latter-day Carlene Carter. Who knows? Mainstream airplay seems possible; I'm sure the indie crowd will embrace her as well. Certainly worth keeping an eye on this gal.

Kim Lenz "Kim Lenz And Her Jaguars" (Hightone, 1998)



Modern-day retro-twang from this grrrroovy rockabilly filly... Lenz has a real knack for writing new tunes that sound like oldies from the obscuro vaults, all sung with an appropriate dose of snarly, throaty gusto, with numerous original tunes that have an authentic mid-'Fifties feel. This was her first full solo album, following an EP that came out a couple of years earlier. Some 'billy fans are fairly critical of Lenz's vocals, but if you're into the whole sideburns'n'gingham scene, you'll still probably want to check her out.
Kim Lenz "The One And Only" (Hightone, 1999)



Kim Lenz "Up To My Old Tricks Again" (Hightone, 2005)



If you missed Ms. Lenz the first time around, here's a best-of set that gathers the hottest tracks from her two albums on the Hightone label, as well as a couple of newer cover tunes on here (notably her version of "Cool Love," borrowed from Bloodshot's recent Wanda Jackson tribute album). A good summation of her career to date.

Kim Lenz & The Jaguars "It's All True!" (Riley Records, 2009)



(Produced by Kim Lenz)
A nice, solid indie set from rockabilly revivalist Kim Lenz, who sings her little heart out on a dozen new tunes, all but four of which were written my Lenz herself. It's a fine retrobilly party, with guests that include SoCal icon Big Sandy, who sings a nice duet on the Sun Records-y "He's All Mine." There are some cheerful, funny novelty numbers, particularly the Lenz original, "Zombie For Your Love," and the album closes on a sizzling note, when guitarist Nick Curran cuts loose with some super-wicked riffs on "Burning Rubber." Nice to see her still doing her thing and keeping it really 'billy.


<! He's All Mine Burning Rubber >

Carl Sonny Leyland "I'm Wise" (HighTone, 1999)



Fly-Rite pianist Carl Leyland zaps off a swell solo record, chock full of bluesy R&B and stride styles, and plenty of nice roots rock. Along with the obvious Jerry Lee Lewis emulation, there are swipes and debts to hillbilly shouters such as Moon Mullican and blues old-timer Roosevelt Sykes. Might appeal more to the house-rockin' crowd than the retrobilly set, but still a pretty solid album.
Carl Sonny Leyland & Joel Paterson "A Chicago Session" (Ventrella, 2008)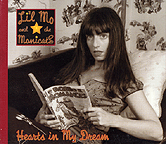 Lil' Mo And The Monicats "Hearts In My Dream" (Passin' Fancy, 1999)



For a hard country traditionalist like me, an album like this is pure heaven. Well, heck, just take the title track -- a picture perfect version of one of the best early George Jones heart songs -- and you'll know why I'm hooked. New York songstress Monica Passin (aka Lil' Mo) proves herself not just an apt pupil of old-style country, but a master of the craft as well: originals such as "It Just Doesn't Add Up" could easily have entered the hallowed ranks of first-class songwriting in the Nashville of years gone by. Along with tasteful novelty songs like that one, Lil' Mo also chirps out a few hiccupy rockabilly tunes and caps it all off with a pair of stunningly beautiful ballads in the Carter Family style ("Still Cryin'" and "I Will Give My Love"). Her band knocks out some of the best hard country riffs you're likely to hear outside of a Bear Family reissue, with classic Hank Williams-derived pedal steel and an occasional fiddle breakdown... This is the kind of record that makes the whole alt-country revival worth it: there isn't a false note on the entire album, and Passin pours her heart into every song.
Lil' Mo And The Monicats "Lil' Mo And The Monicats" (Passin' Fancy, 2003)

Lil' Mo And The Monicats "On the Moon" (Cow Island, 2009)



(Produced by Lil' Mo & Hank Bones)
A more diverse selection, with country twang augmented by rockabilly, blues and even a bit of girl group pop and Sam & Dave style R&B... It's a super-ambitious set, particularly since Monica Passin wrote all of the songs in all of the various styles... Her vocals might not do it for everyone, but this is still an impressive album... Definitely worth a spin.
The Little Willies "For The Good Times" (EMI/Blue Note, 2012)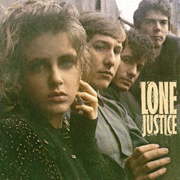 Lone Justice "Lone Justice" (Geffen, 1985)



When Maria McKee and her posse hit the scene with this slam-bang debut, they seemed like one of the most likely bands to bust LA's cowpunk scene wide open, bringing alt.country out onto the national stage. This album certainly had a lot of juice behind it: producer Andy Iovine had worked with Tom Petty and U2, and had plenty of rock'n'roll cachet; Geffen Records was a pretty spiffy gig, too, and then, of course, there was McKee herself, a snarly dynamo reminiscent of fiery country foremothers such as Wanda Jackson or the young Tanya Tucker. The album's highpoint is her twisting, explosive version of Petty's "Ways To Be Wicked," a clear indication of the firepower the band had at its disposal. They also had a mainstream feel to some of their songs, a too-smoothness to some of the production, that hinted at a possible switch to a more commercial, Nashville-ish country sound. But this disc still sounds pretty good, definitely worth picking up.
Lone Justice "Shelter" (Geffen, 1986)


Lone Justice "Radio 1: Live In Concert" (BBC, 1993)


Lone Justice "This World Is Not My Home" (Geffen, 1999)



A dynamite best-of that includes some early, cowpunky demos, later live recordings (including a duet on "Sweet Jane," sung with Bono of U2) and all the hits and semi-hits the band had to offer. This is a very well-programmed collection which will keep you pumped up right up until the trio of tunes taken from the "Shelter" album, which suck the life out of the set as fast as you can imagine. But overall, this is a great document of a band in its prime. (Also see: Maria McKee)
Lone Justice "The Millennium Collection" (Geffen, 2003)


Lonesome Brothers "Pony Tales" (Captivating Music, 2002)



(Produced by Jim Weeks)
A mix of jam-bandish rock and oddball Americana, ala Mark Olson and the Creekdippers. This Massachusetts band goes off in a lot of directions; I prefer the few songs that are mellower and more acoustic, such as "Almost Had You" and "Made Of Stone," but they come at album's end, almost like an afterthought, as though they placed more faith in the clangy, Bottlerockets/Uncle Tupelo-y stuff instead. This is kind of uneven -- and I didn't really get that into it -- but there's stuff here that should be of interest to various twangfans out there.
Lonesome Spurs "Lonesome Spurs" (Rock-A-Billy, 2006)






<! with singer Lynda Kay and guitarist Danny B Harvey >

Lonesome Travelers "The Lonesome Travelers" (Valley Entertainment, 2006)



A nice, rollicking set of indiebilly twang that reminds me of those old New Riders Of The Purple Sage albums -- enthusiastic, with traditional instruments such as steel and pedal steel, played with gusto, but also from a little outside of the authentic country tradition. Not bad! Nice set of original material, even if it isn't completely earthshaking.... if you liked the NRPS or the Burrito Brothers, you'll want to check these guys out as well.


<! no producer listed on CD >

Loretta Lynch "Concrete & Ether" (2007)

Los Lobos "El Cancionero" (Rhino, 2001)


Los Lobos? Sure, why not? While East LA's best Latin-American roots-rock bar band was bringing "La Bamba" back into the mainstream and helping re-define the public image of Chicano culture, they also indulged a great love (and knowledge) of hillbilly music. This 4-CD box set may be a little bit more than the average listener requires... that's why we're also lucky that so many of their albums remain easily available to this day. These guys are pretty good.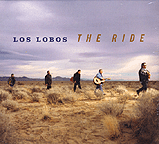 Los Lobos "The Ride" (Hollywood, 2004)



An ambitious, star-studded, marvelously diverse set, with luminaries such as Tom Waits, Richard Thompson and Dave Alvin pitching in from the folkie tip, Little Willie G, Mavis Staples and Bobby Womack representing the R&B camp, Elvis Costello wandering around on the margins, and Cafe Tacuba and Ruben Blades adding their brands of latino superjuice into the mix. It's an impressive and well-produced album... a bit dense and poppish for me, personally, but fans who enjoy Los Lobos's knack for stretching expectations and boundaries will find this disc another nice step in their journey.
Lone Justice - see artist discography

Lonesome Travelers "Lonesome Travelers" (Valley Entertainment, 2006)



Formed as an offshoot of the band Cowboy Mouth, this is an appealing regular-fellas indie band that slips between low-key rock and bouncy, pedal-steel infused country. The country stuff is best: there's an obvious and enjoyable debt to hippiebilly bands like the Flying Burrito Brothers and New Riders Of The Purple Sage, and mid-tempo country tunes like "Money To Burn" are where these guys shine. The rock numbers are less memorable, and their faster twang tunes feel a little rushed. Still, there's some really promising material here -- I'm hoping these guy'll mine deeper into their strengths and return with an even stronger album soon... There are some nice tunes on here, though overall I wasn't blown away.


<! The Long Ryders The Long Ryders "10-5-60" (1983) The Long Ryders "Native Sons" (1984) The Long Ryders "State of Our Union" (1985) The Long Ryders "Two-Fisted Tales" (1987) The Long Ryders "Metallic B.O." (1989) The Long Ryders "BBC Radio One Live in Concert" (1994) The Long Ryders "Anthology" (1998) The Long Ryders "Three Minute Warnings: The Long Ryders Live In New York City" (2003) The Long Ryders "The Best of the Long Ryders" (2004) The Long Ryders "State Of Our Reunion" (2004) [edit] DVD The Long Ryders "Rockin' at the Roxy" (DVD) >

Loretta Lynch "Concrete And Ether" (Self-Released, 2007)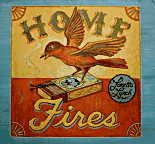 Loretta Lynch "Home Fires" (Self-Released, 2011)


Scrappy, DIY twang from this female-led SF Bay Area quintet... Singers Heather Davison, Val Esway and Ari Fellows-Mannion take turns with the songwriting; highlights include Fellows-Manion's "Baby Made 1-2-3," in which a pair of hipster parents longs for their nightclubbing days, before the biggest excitement at night was changing diapers or reading a bedtime story to their kid... It's a catchy tune that taps into the simplicity of old-school country. Also fun are their cover tunes, a surfy remake of "Ghost Riders In The Sky," NRBQ's bluesy "What Can I Say," and a hillbilly update of "I Wanna Be Sedated" by the Ramones (a sure crowd-pleaser at their concerts!) Their rugged, acoustic-based sound, with plenty of guitar, bass, mandolin -- and a wicked bit of washboard rhythm -- shows that local, homegrown twang is alive and well in the East Bay. (For more info, including gig updates, check out the band's website at lorettalynch.com)
Gary Louris "Vagabonds" (Rykodisc, 2008)


Gary Louris "Acoustic Vagabonds" (EP) (Rykodisc, 2008)


Gary Louris & Mark Olson "Ready For The Flood" (Hacktone, 2008)



(Produced by Chris Robinson)
A spacey, folky reunion of two former members of the now on-hold Jayhawks... Olson left the band in 1995 and went on a weirdo-delic musical journey with his wife, Victoria Williams, whose off-center sensibilities seemed to match his own in a series of albums by the Original Harmony Ridge Creek Dippers. This disc, the second recorded in the wake of their divorce, continues on in the idiosyncratic, ultra-personal oddball vein as Olson's Creek Dipper days. God only knows what the songs are about, but Louris and Olson seem to be having fun together, and while the production mix is much sparser and less forceful than one might expect with a member of the Black Crowes (Chris Robinson) at the helm, it's got a nice, light tone that steadfast Creek Dipper fans will appreciate. Oddly enough, the tight, strained Louris-Olson harmonies reminded me a bit of Great Britain's Dransfield Brothers, who also crafted a unique, weirdo, space-folk vibe after mastering more traditional musical styles. It might not be for everyone, but for the right brand of fans, this'll be manna from heaven.
Lydia Loveless "The Only Man" (Peloton, 2010)

Lydia Loveless "Indestructible Machine" (Bloodshot, 2011)


Lyle Lovett - see artist discography
Levi Lowrey "I Confess I Was A Fool" (Southern Ground Artists, 2011)


Georgia-born Levi Lowrey comes from the fringes of the country Top 40, having written hit songs with Zac Brown, while Brown's own Southern Ground label provides Lowery with a safe haven to record music that fits more into the "alt-country" category... If you're looking for contemporary stuff with considerably more depth that the usual Nashville fare, you might want to check this guy out...
Levi Lowrey "Levi Lowrey" (Southern Ground Artists, 2013)


At first this may seem like an uneven album, careening from the dreadful alt-rock opener ("Picket Fences") into mellower, more conventional pop-country stylings, but midway through, Lowery slows things down and takes on a much more personal and penetrating approach. In a powerful series of songs, he digs deep into spiritual themes: on "That Is All" he forcefully confronts his listeners to take stock of how they percieve religion, what it's for and what they expect it to provide in their lives. Then follows an impressive flurry of songwriting rabbit-punchs, a pair of tunes that explore religious belief with greater depth and sincerity than just about anything Nashville has come up with in the last twenty years. "Before The Hymnal Died" laments the church life of Lowery's youth, while "I've Held The Devil's Hand" humbly concedes his own failings and moral shortcomings, speaking with an honesty and lack of evangelical conformity that is, honestly, quite refreshing. Then, just as you start to think, oh, this is some kind of country-rock gospel album, he shifts back into secular themes, effectively integrating his own soul-searching spirituality into a personal portrait that's wider and richer and more tangible than any of the formulaic flood of songs about God and small town life that have made modern-day Nashville seem so hollow and insincere. The songs on this album have real emotional and psychological depth, and it's nice to hear someone making contemporary country music that's more than just bland commercial pop. This is good stuff. Check it out.


<! Austin Lucas - a bunch of other albums - how many are "country"? >
Austin Lucas "Stay Reckless" (New West, 2013)



(Produced by Mark Nevers & Austin Lucas)
A solid, driving mix of indie-rock, alt-twang and jam band guitar -- well-written songs delivered with intensity and conviction... Some of this is a little loud for me, but the more rock-friendly among us will find a lot to appreciate here. Reminds me of Ryan Bingham, in his mastery of both twang and bang. Good stuff!

Robyn Ludwick "For So Long" (Late Show, 2005)



A solo album by Texas singer Robyn Ludwick, sister of alt-country standard-bearers Bruce Robison and Charlie Robison... An admirably rough-edged, hard-hitting, robust set that might appeal to fans of Mary Gauthier and Eliza Gilkyson, with fine backing by some of alt-country's finest.
Robyn Ludwick "Too Much Desire" (Late Show, 2008)



(Produced by John Ludwick & Mike Hardwick)

Corb Lund "Modern Pain" (1995)


Corb Lund "Unforgiving Mistress" (1999)


Corb Lund "Five Dollar Bill" (2002)



Corb Lund "Hair In My Eyes Like A Highland Steer" (Stony Plain, 2005)



A Canadian independent who's had a couple of albums out before this, songwriter Corb Lund emerges as one of the most likeable, entertaining twangster-troubadours on the scene today. Singing good-natured, humorous songs with everyman themes like "All I Wanna Do Is Play Cards" and "Always Keep An Edge On Your Knife," Lund is kind of a morph of Woody Guthrie, Chris LeDoux and Jerry Jeff Walker. The highpoint of this album is the tall-taleish "The Truck Got Stuck," an immensely appealing talking blues novelty song about the perils of driving in the mud up North... The song gets a reprise on the album's end, with folk scene old-timer Ramblin' Jack Elliott trading verses... Ian Tyson also shows up.. and with heroes like this, Lund lets us know he's aiming pretty high. His band, the Hurtin' Albertans, provide a good, strong backing, but it's Lund himself who leaps out at you... He seems like a nice guy, someone you wouldn't mind hanging out with in your old hometown... Short of that, listening to this record will give sure you a chuckle or two!
Corb Lund "Horse Soldier! Horse Soldier" (2007)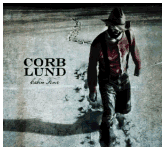 Corb Lund "Cabin Fever" (New West, 2012)



(Produced by Steve Christensen & The Hurtin' Albertans)
Canadian roots/country stalwart Corb Lund opens this set with a bouncy but truly frightening survivialist anthem, "Gettin' Down On The Mountain," which predicts an end to the petrochemical economy, and advises listeners to stockpile a little more ammo and did their own wells if they want some clean drinking water. This is followed by the equally cheerful "Dig Gravedigger Dig," and while I ain't saying this is an apocalyptic concept album, it sure is a little more downbeat than Lund's usual twangy pickups'n'pints joshing around. The gloom and doom vibe doesn't last forever, though: he summons an acoustic ballad ("September") and a zippy motorcycle song ("Mein Deutsches Motorrad"), some drinking songs and a couple of tunes about cows and cowboys. So, the end of civilization could be fun, after all. As always, Lund and his band (the Hurtin' Albertans) produce some high-quality twang, and his sharp sense of humor comes through loud and clear, even if there seem to be a few dark clouds on the horizon up North.
Kermit Lynch "Donuts & Coffee" (Mesa Bluemoon, 2012)


(Produced by Ricky Fataar)
Bluesy, jazzy excursions from pioneering Berkeley wine merchant Kermit Lynch, who likes to pick a tune of two when he's not importing fine hooch from France and the hinterlands. This disc features some unusual arrangements of various country oldies, such as a reggae rendition of "Ring Of Fire" and a Bill Withers-ish funkification of the old George Jones hit, "She Thinks I Still Care." There are also some nice jazz standards, such as "In My Solitude" and "On The Street Where You Live," and a few originals by Lynch, including the sultry, bluesy title track, "Donuts And Coffee." Clearly Mr. Lynch is enjoying his gentle jam sessions...!
Gayle Lynn & The Hired Hands "Just Came Around" (JG Productions, 2008)






<! SF Bay Area artist >
Lera Lynn "Have You Met Lera Lynn?" (Slow Records, 2011)



(Produced by Robby Handley) <! bass, drums, guitar >
A mix of slower-tempo twangcore and eclectic, contemplative singer-songwriter pop ala Aimee Mann, with a hint of gothic, Nick Cave-ish mope-core. Solid songwriting, but a bit glum. Includes a nice cover of Leonard Cohen's scathing, doomed-romance golden oldie, "I Tried To Leave You."
Shelby Lynne - see artist discography
---
Alt.Country Albums - Letter "M"
---