<! MP3 07/06/09 > <! outside 00/00/00 > <! pix 00/00/00 > <! icons 12/14/10 > <! updates: 07/06/09 - 07/09: load red meat gifs; Kimmie Rhodes discography page? 05/03/11: Kimmie Rhodes link 10/05/11: added Brandon Rhyder > <! Rave-Ups B000008JT6 B00000737P Beat Farmers >
---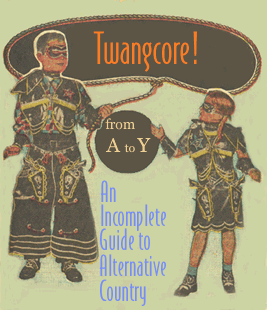 This page is part of an opinionated overview of "alt.country" music, with record reviews by me, Joe Sixpack... Naturally, it's a work in progress, and quite incomplete, so your comments and suggestions are welcome.
This is the second page covering the letter "R"
---
A | B | C | D | E | F | G | H | I | J | K | L | M | N | O | P | Q | R / R-2 / R-3 / R-4 | S | T | U | V | W | X, Y & Z | Comps | Other Country Styles
---
Reckless Kelly "Millican" (Cold Spring, 1998)

Reckless Kelly "The Day" (2000)


Reckless Kelly "Acoustic: Live At Stubbs" (2000)


Reckless Kelly "Under The Table And Above The Sun" (Sugar Hill, 2003)



Reckless Kelly "Wicked Twisted Road" (Sugar Hill, 2005)



This starts off on a strong note, a few acoustic, folkish songs about hard livin' out on the road, material that's a little corny but works primarily through the strength of the performance, and the moody tone set by the snarling singer. There's definitely a Steve Earle-ish vibe at work here... Unfortunately, they follow Earle all the way down into the deepest, loudest, most leaden, house-rockin' roots-rock pitfalls... The middle section of this album has the band getting louder, more electric and more shrill with each and every song. Just when I was ready to abandon all hope, they relent and return to a more melodic approach, with tuneful choruses and jangly guitar riffs galore. That middle part is pretty rough, though, at least for an old hillbilly like me.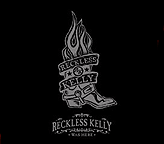 Reckless Kelly "Reckless Kelly Was Here" (Sugar Hill, 2006)


A nice, rowdy, high-test live set, spread out over two CDs and an additional disc's worth of video material... These guys are "twangy," but they're also quite comfortable in the rough-edged environs of rock'n'roll... This is an album (and a set of live shows) geared towards folks who still have hormonal levels high enough to allow for long nights of beer drinkin' and hell-raising. Reckless Kelly's ability to connect with this audience is clear throughout -- there's plenty of hootin' and hollering, and sounds of people getting loose and having fun. What the band sacrifices in subtlety, they make up for in sheer rollicking fun. Worth checking out, particularly if you're already a fan.
Reckless Kelly "Bulletproof" (Yep Roc, 2008)


Reckless Kelly "Good Luck And True Love" (No Big Deal, 2011)


Reckless Kelly "Americana Master Series: Best Of The Sugar Hill Years" (Sugar Hill, 2007)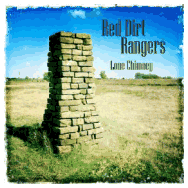 Red Dirt Rangers "Lone Chimney" (Ranger Records, 2013)



(Produced by Steve Ripley)
A strong mix of rootsy styles, with a funky undercurrent of mellow New Orleans R&B rubbing up against some sweet country twang. I prefer the more straight-up honkytonk stuff, particularly tunes like "Without My Baby," "Honky Tonk History" and "Take Life As It Comes," but it's all pretty good. There's even some swampy, Tony Joe White-ish material on tracks like "Dreamed I Had Wings" and "Strawberries And Watermelons," as well as bright, perky power-pop such as "Blindsided by Love." If you like stylistic variety, you might wanna give these guys a try... They've got a wide range or interests and a pretty cheerful vibe.

Red Meat "Meet Red Meat" (Ranchero, 1997)



Well, I guess this is probably the one record most likely to cement my reputation as a too-serious country music curmudgeon. Red Meat were Oakland, California's premiere honkytonk novelty band, and though a lot of folks love these guys, I found this first album to be a bit of a disappointment, particularly since I'm such a big fan of one of the main Meat grinders, bassist and harmony singer Jill Olson. Mostly, I just don't like the endless novelty-songiness of it all, in particular the low-key redneck/trailer trash stereotypes, which aren't as vulgar here as most rock-oriented twangcore albums, but they still drag the material down. Great picking and playing, but the songs don't have enough of an emotional core to reach me as a listener.

Red Meat "13" (Ranchero, 1998)



(Produced by Dave Alvin)
Again, the band's musical skill is readily apparent, but both the playing and the songwriting seem too broadly drawn, and too into kitschy novelty-isms (chicken pickin' rhythms galore, twangy songs about S&M, job layoffs and going on the wagon...) Produced by Dave Alvin, the record sounds clean as a whistle, and the instruments are all given room to breathe. It's not bad, by any means, but thematically speaking, it does seem to under-utilize depth that the band actually has at its disposal.

Red Meat "Alameda County Line" (Ranchero, 2001)



(Produced by Dave Alvin)
On another outing with Dave Alvin, the Meaties decide to emphasize their musical chops a bit more, with plenty of solidly delivered, fat-toned Buck Owens riffs -- less twang, more rhythm, producing what I think is their strongest album to date. This album emphasizes the band's considerable musical chops, with plenty of solidly delivered, fat-toned Buck Owens riffs -- less twang, more rhythm. Also, the lyrical attack is less overtly novelty oriented than on previous albums, which tended to bog down in exaggerated humor and WTS gags. There are still several funny songs, like Scott Young's genuinely hilarious car repair ballad, "Under The Wrench", but here the goal is more one of humorous wordplay, rather than rigorously enforced dopiness. There are also some timely tunes, such as Jill Olson's "Midwest Blues", and the title track, "Alameda County Line", which both reflect a growing local sense of disillusionment with a Bay Area that's shifted from a haven of alternative culture into a traffic-jammed, wildly overpriced consumerist war zone. The album also features a couple of nice live tracks, tucked away at the end of the CD, that highlight the band's charming live presence. Plus, what a treat to hear Jill Olson singing lead once again! Recommended! (Check out the band's website for more info.)
Red Meat "We Never Close" (Ranchero, 2007)


The Red Dirt Rangers "Cimmaron Soul" (Lazy SOB Records, 1990) (cassette)
The Red Dirt Rangers "Red Dirt" (Ranger Records, 1996)

The Red Dirt Rangers "Oklahoma Territory" (Lazy SOB Records, 1996)


The Red Dirt Rangers "Starin' Down The Sun" (Lazy SOB Records, 2002)



The Red Dirt Rangers "Rangers' Command" (Lazy SOB Records, 1999)



On the back of the CD, these Oklahoma boys loudly proclaim that they aren't trendy bandwagoneers and have been doing the indiebilly thing for many years... and I pretty much buy that. This is sometimes musically underwhelming, but obviously heartfelt and a labor of love. Many songs hearken back to the scrappy, eclectic spirit of the 1970s, with shades of the New Riders and Little Feat cropping up in various songs... This might not blow you away, but it's got its charm. Worth checking out.
The Red Dirt Rangers "Ranger Motel" (Lazy SOB Records, 2007)



Red Radio Flyer "Getting Somewhere" (Mother West, 2000)


Riffy country-rock, with impassioned, heartfelt lyrics, jangly, bright electric guitars and a tambourine beat here and there, buoying the smooth vocal harmonies... kind of like the Mavericks, but with a more personal, less commercial, feel. I guess I'd class this more as a "rock" record than as a twangy outing... But there's some nice stuff on here, regardless of how you'd classify it. Lead singer and primary songwriter Janardana Ryan really seems to have put his heart into this album, and if you like elegant roots-rock material, this is certainly worth checking out.
Red Stick Ramblers "Red Stick Ramblers" (Louisiana Radio, 2002)


Red Stick Ramblers "Bring It On Down" (Memphis International, 2003)


Nice set of cajun-spiced western swing and acoustic stringband stuff... Kinda in the same range as Asylum Street Spankers or Hot Club of Cowtown, but more serious than the former, and more relaxed than the latter. Appealling!

Red Stick Ramblers "Right Key, Wrong Keyhole" (Memphis International, 2005)


Recommended! A swell set of acoustic swing drawing on diverse styles, with a lively sense of playfulness and zest that is strongly reminiscent of retro trickster Dan Hicks. This is the Louisana-based band's third album and shows them making a strong transition from a scrappy, enthusiastic amateur outfit into a tight, seasoned combo that should give well-established acts like the Hot Club Of Cowtown or the Asylum Street Spankers a good run for their money. Blues, jazz and various stripes of country, bluegrass and western swing co-mingle in a parade of compelling performances, and the song selection is first-rate: the songs range from old standards by Larry Clinton, Andy Razaf and Harry Warren to classic blues by the great Clarence Williams, and a smidge of Louisiana swamp music from Clifton Chenier and from the Ramblers' own Linzay Young, whose cajun-flavored "La Valse De Chaoui" is an album highlight. This is a fun record; if you like old-time jazz, swing and stringband tunes, then you really ought to check this out!

Red Stick Ramblers "Made In The Shade" (Sugar Hill, 2007)



(Produced by Dirk Powell & The Red Stick Ramblers)
Louisiana's Red Stick Ramblers threw a big party a while ago -- Dewey Balfa, Hank Williams, Cab Calloway and Bill Monroe were all there and they all jammed with the band until dawn. After the sun came up, everyone sobered up and said they really had to do this again, then they went home and left the Ramblers there, amid the scattered Dixie Cups and leftover chips, but the band still felt all jazzed up, so they kept playing. Fortunately someone had the presence of mind to get a tape deck rolling and capture it all, and so we have this nice little disc -- their fifth record since 2001 -- which shows the band more relaxed and confident than ever. Most of the songs are originals written by the Ramblers,and these show better than anything their mastery of a wide array of American roots music styles. Among the bootlegger ballads, lost love songs and fiddle fling-dings there's a plunky old-time tune called "Katrina," in honor of the hurricane that flattened their home state, and several sweet, swinging country-jazz songs. The Ramblers pick up where bands like the Hot Club Of Cowtown left off: acoustic Americana never sounded better.
Red Stick Ramblers "My Suitcase Is Always Packed" (Sugar Hill, 2009)


Redwood Highway "Playing With Fire" (Shanty Music, 2009)


(Produced by Gailene Elliott)
The traditions of the SF Bay Area roots music scene are honored and preserved in this raspy, eclectic album, which kicks off with the boogie-rock twang of "Little Sadie," a country-flavored tune that evokes vintage early '70s Grateful Dead/New Riders, with a hint of Willie Nelson in as well... Then they get into a more bluesy, R&B mode, with vocalist Gailene Elliott emerging as a modern-day Maria Muldaur, mixing grit and soul. The album crisscrosses between twang, blues and rock, all the while evoking the eclectic vibe of years gone by... For country fans, a highlight would be the pedal steel-drenched "Whisper In The Wind," featuring some fine playing by Robert Powell... This Northern California ensemble (from Fairfax, CA) certainly has a distinctive approach, difficult to pin down or pigeonhole.


<! Resocasters - Mike Auldridge & friends also Brad Paisley, others guest: The RESOCASTERS.... Mike Auldridge, Jim Heffernan, and Hal Rugg have teamed up on a project of resophonic guitars... 6 and 8 string models... a 10 string Ped-A-Bro, Spanish style reso, many different tunings.... playing with an incredible line-up of Nashville musicians to produce an acoustic steel guitar CD that is truly unique in today's market. This CD includes two vocal tracks (with vocals by Dennis Parker, Brad Paisley, Joe Diffie and Sonya Issacs) and ten instrumental tracks. The songs titles are: Rock Bottom, Second Avenue, Roly Poly, Irish Spring, Evangelina, Charmaine, Sugar Foot Rag, I'll Rise Again, Blue Yodel, Last Call at Syzlak's, Doin' the Charlton, Girl From The Heights. $16.00 >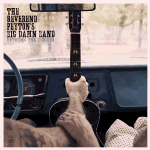 Reverend Payton's Big Damn Band "Between The Ditches" (Side One Dummy, 2012)



(Produced by The Reverend Payton & Paul Mahern)
Plainspoken themes -- about poverty, broken trucks, drug abuse, life lived roughly -- set to thumping, greasy blues riffs with simple, driving slide guitar a galloping, simple rhythm. I'm not a big fan of white-trash stereotypes in Americana music, but I gotta say I enjoyed every song on this album. Mr. Payton takes the repetitive blues zeal of John Lee Hooker, places it into a hillbilly context and drives it home on song after song. A fun album with an unusual, appealing sound. Recommended.


<! a BUNCH of older albums >

The RevTones "The RevTones" (2008)






<! Bay Area rockabilly >

The RevTones "19 Miles" (2012)


Kimmie Rhodes - see artist discography
Brandon Rhyder "Because She Loves Me" (Crystal Clear, 2001)



The indie debut of one of the leading artists in the Texas/Panhandle "red dirt" country scene...
Brandon Rhyder "Behind The Pine Curtain" (New Texas, 2003)

Brandon Rhyder "Conviction" (Apex, 2005)


Brandon Rhyder "Live" (Apex, 2007)


Brandon Rhyder "Every Night" (Thirty Tigers, 2008)


Brandon Rhyder "Head Above Water" (Thirty Tigers, 2010)


Brandon Rhyder "Live At Billy Bob's Texas" (2011)






<! http://en.wikipedia.org/wiki/Brandon_Rhyder -- too rock???? -- >

---
Alt.Country Albums - More Letter "R"
---