<! MP3 09/24/09 > <! update 00/00/00 > <! outside 00/00/00 > <! pix 00/00/00 > <! icons 12/15/10 > <! UPDATES: 09/22/13 - combed through for instrument pages >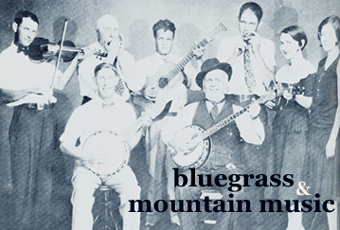 ---
Hi, there... This is the second page of reviews for bluegrass compilation albums, and is part of a much larger Hick Music section. This "guide" is not meant to be comprehensive or authoritative, just a quick look at a few records I've heard recently, as wella s some old favorites. Comments or corrections are invited... and recommendations are always welcome!
This page covers Bluegrass and old-timey compilation albums.
---
A | B | C | D | E | F | G | H | I | J | K | L | M | N | O | P | Q | R | S | T | U | V | W | X, Y & Z | Comps-1 / 2 | Other Country Styles | Hick Music Index
---

Various Artists "GASTONIA GALLOP: COTTON MILL SONGS AND HILLBILLY BLUES" (Old Hat, 2009)


Another great release from one of the finest independent reissue labels in the U.S. of A. This disc focusses on the Southern folk and blues traditions of the towns and villages in Gaston County, North Carolina, a center for cotton production and textile mills. Topical songs, fiddle tunes, harmonica blues and vaudeville and minstrel show oldies -- all these traditions were alive and well in 1927-31, when these Depression-era recordings were made, and in this diverse, boisterous mix, we hear the roots of modern country and rock'n'roll. Although some of these artists were professional or semi-professional performers, most of them were mainly mill workers and villagers, and their authenticity and earnestness shines through these ancient, obscure recordings. Great stuff if you like old-timey country and rural blues rarities! A perfect companion to the book-length ethnomusicalogical study, "Linthead Stomp," by Patrick Huber, who also contributes liner notes to this collection.


<! Gastonia Gallop provides a vivid portrait of the evolving musical traditions heard in the mill villages of Gaston County, North Carolina, during a period of swift social and cultural change. Amid this emerging modern world, with its factory whistles, clattering machines, and low-wage labor, local textile workers created a vibrant working-class music that provided the foundations for today's country music. These Gaston County string band musicians interpreted a wide range of American music, combining the fiddle tunes, minstrel songs, and ragtime numbers of their youth with the more contemporary sounds of blues, vaudeville, and Tin Pan Alley. Here are 24 tracks by largely unsung musicians who left behind an enduring musical legacy on phonograph records between 1927 and 1931. You'll hear David McCarn's biting and witty critiques of cotton mill life; the virtuoso harmonica-and-guitar duets of Gwin Foster and Dave Fletcher; the upbeat hokum of the Three 'Baccer Tags; the soulful ballads of Wilmer Watts & The Lonely Eagles, and much more. The music of Gastonia Gallop has been expertly remastered for digital clarity, and the disc comes with a 24-page, full-color booklet with rare vintage photographs, complete discography, and a detailed historical essay by Patrick Huber, author of the award-winning book Linthead Stomp, The Creation of Country Music In The Piedmont South. >

Various Artists "GET LOW" (Soundtrack) (Rounder, 2010)



(Produced by T Bone Burnett)
An interesting mix of modern Rounder-related bluegrassy recordings (by Alison Krauss, The Steeldrivers, Jerry Douglas, et. al.), a new film score, and Depression/WWII-era oldies from Gene Austin, Bix Beiderbecke, The Inkspots, and Paul Whiteman... I'm not sure how well it all really hangs together, but any record that has Gene Austin's version of "My Blue Heaven" is alright by me. Looking forward to seeing the film.
Various Artists "GLORYLAND: 30 BLUEGRASS GOSPEL CLASSICS" (Time-Life Records, 2006)


Well, let's hear it for Time-Life! Cherrypicking the best gospel tracks from Rebel Records' independent bluegrass catalog, this slam-bang, no-nonsense 2-CD set is one of the finest, purest collections of its kind. It's great stuff, with heartfelt performances by folks such as J. D. Crowe, Jim Eanes, Del McCoury, Ron Reno, Larry Sparks, The Stanley Brothers, some early stuff by Rhonda Vincent and the ever-soulful Paul Williams. There are also some less well-known artists, such as the Marshall Family, whose songs of praise are every bit as spine-tingly and propulsive as the big stars mentioned above. Really, you can't go wrong with this set... If you want to hear some fine testifyin' and even finer pickin', then check this puppy out. Recommended!
Various Artists "GREEN DAY BLUE GRASS: PICKIN' ON GREEN DAY" (CMH, 2005)



Another one of these gimmicky acoustic-musicians-play-hard-rock-songs novelty albums. This one is helped by the fact that many of these Green Day songs are good, but inherently there's nothing too special going on here. It's just a gimmick, and largely uninspired.

Various Artists "HARD TIMES IN THE COUNTRY" (County/Rebel, 2004)



The vissicitudes of the marketplace -- in specific, of the Great Depression, when most of these songs were recorded -- is the focus of this excellent compilation, which speaks to how folks in the backwoods deal with economic hardship. Since they were mostly dirt poor to begin with, the Depression as such sometimes didn't make that much difference, but it sure didn't help much, either. Many of these songs are humorous -- because if you can't even laugh, then you really are screwed, right? -- although several are also pretty grim... A fascinating look at how rural folks dealt with hard times, great stuff both as music and as history... Recommended!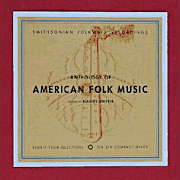 Various Artists "HARRY SMITH ANTHOLOGY OF AMERICAN FOLK MUSIC" (Smithsonian Folkways, 1952/1998)


Oddball record collecting mystic-savant Harry Smith was one of the first eggheady bohemian types to take stock of the vast ocean of hauntingly evocative, genuinely odd, music recorded by rural blues and country artists during the Great Depression. While living in New York during the early '50s, Smith assembled a three-volume compilation of albums that acted as a Rosetta Stone for the nascent folk scene, moving many artists to earnestly take up the song-collecting banner, and later inspired others such as Bob Dylan and Phil Ochs to create a whole new folk canon of equal power. This widely-praised, Grammy-winning Smithsonian-Folkways box set reissues four discs worth of material originally assembled in the early 1950s by an oddball record-collecting savant who became the guru of the 'Sixties folk scene. And it's pretty awesome. (Note: legend has it that these albums represented only a fraction of his collection of rare 78s; the rest of them were pawned to the New York City Library, which musicians such as John Cohen and Mike Seeger -- of the New Lost City Ramblers -- later used as their creative wellspring during the folk revival).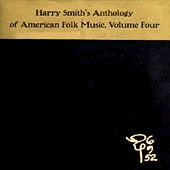 Various Artists "HARRY SMITH'S ANTHOLOGY OF AMERICAN FOLK MUSIC, Vol. 4" (Revenant, 2000)


Another absolutely gorgeous release on this John Fahey-related label. This 2-CD set of primal folk and old-timey recordings follows in the wake of the Smithsonian-Folkways box set and has fewer unknown artists -- there are several tracks from way out in left field, but mainly it's heavily populated with well-known acts such as the Carter Family, Leadbelly, Memphis Minnie and the Blue Sky Boys. What is specially compelling about this set, though, is its excellent sequencing, in which each song -- even those by the well-known artists -- is set into a larger context, and sounds new, fresh, and mysterious. The collection opts for melody rather than the quirky starkness associated with old-timey music. The effect is lulling and trance-inducing, making this set much more accessible than many similar collections. In addition, the lavishly-designed booklet, which includes amused, laudatory essays by acoustic music veterans such as John Cohen (of the New Lost City Ramblers), Ed Sanders (of the Fugs) and John Fahey (who owns Revenant) is both aesthetically beautiful and wildly informative... a fitting tribute to one of the most charismatic cultural eccentrics of the Beat era. For accuracies sake, I have to point out that the provenance of this collection is a little up in the air, since the erratic Smith had assembled a precise playlist for Volume Four, but lost it during one of his down phases. Still, with the input of so many folks who knew him personally, I think it's safe to say that this collection is pretty much the real deal.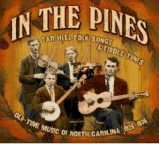 Various Artists "IN THE PINES - TAR HEEL FOLK SONGS AND FIDDLE TUNES; OLD-TIME MUSIC OF NORTH CAROLINA: 1926-1936" (Old Hat, 2008)


Various Artists "JUG BAND EXTRAVAGANZA" (Folk Era, 2010)


A deliriously fun all-star summit meeting in celebration of jug band music, its early 20th Century origins and giddy revival during the early years of the 1960's folk scene. Onstage are luminaries such as Jim Kweskin, Geoff and Maria Muldaur, John Sebastian and mandolinist David Grisman, all of whom were in early jug bands, and all of whom play with great energy, enthusiasm, and affection for the bluesy music of their youth. Sebastian -- formerly the frontman of the Lovin' Spoonful, who cannily transformed jug band music into psychedelicized Top Forty pop -- acts as the frontman and MC for the show, although everyone takes turns in the spotlight. This concert (which I wish I'd gone to!) was the brainchild of filmmaker Todd Kwait, who got the jug band bug and looked up the biggest stars of the genre, in order to make a (fun, fascinating) documentary about the music and its history, called "Chasin' Gus' Ghost." One focus of his explorations was 1920s bandleader Gus Cannon, who recorded an early version of the song "Walk Right In," which decades later became a huge pop hit for the Rooftop Singers, back in 1963. Cannon is a legendary figure among jug band connoisseurs, and the saltiness and good humor of his music echoes in these knowing, playful performances of standards such as "Stealin'," "Wild Ox Moan" and "Gee, Baby Ain't I Good To You." If you're halfway tempted, go ahead and dive in -- both the movie and the album are a delight.

Various Artists "LET THE LIGHT SHINE DOWN: A GOSPEL TRIBUTE TO BILL MONROE" (Rebel, 2011)



Few things could be sweeter than cherry-picking the Rebel/County catalogs to make a tribute to the great bluegrass patriarch Bill Monroe. In celebration of Monroe's birthday centennial, Rebel has released two albums, one secular and one gospel, with a stunning lineup of artists: Red Allen, Del McCoury, the Country Gentlemen, the Seldom Scene, Don Stover & The Lilly Brothers, Ralph Stanley (solo and with the Stanley Brothers), Reno & Smiley, Tony Rice, Peter Rowan and many others. Great stuff. In musical terms, I prefer the gospel set, but both discs are quite strong. If you want a good snapshot of how three generations of musicians have interpreted the music of bluegrass music's founder, these two collections are highly recommended!
Various Artists "LIVE IN HOLLAND, v.4" (Strictly Country, 1987) (LP)
Nice, unfussy performances from the Good Ol' Persons, High Country (featuring Butch Waller and Alan Senauke), Whetstone Run (Lynn Morris playing banjo, with Chris Jones on guitar) as well as singer Liz Meyer backed by various artsts and bands. A nice set of modest, soulful performances from several great bands.
Various Artists "MEMORIES OF THAT OLD COUNTRY CHURCH" (Rebel Records, 2013)


Various Artists "MORE BONA FIDE BLUEGRASS & MOUNTAIN MUSIC" (BMG Heritage, 2002)



There's actually a fair amount of un-grassy material on here, but also a lot of gems such as tracks by the Lonesome Pine Fiddlers and the McPeak Brothers that'll knock your socks off. Also some later Lester Flatt tunes, from his early '70s RCA days, and some live tracks with Mac Wiseman. Kinda hodge-podgey, but worth checking out, especially since so much of this has been out of print for so long.

Various Artists "MOUNTAIN BREAKDOWN: THE BLUEGRASS COLLECTION" (Varese Sarabande, 2002)



A nice set culled from the '60s catalog of the long-defunct cheapo label, Everest Records. Loads of talent on here, ranging from old-time hotshots like Joe Maphis (in one of his "folk" slumming moods) to clever young'uns such as Eric Weissberg, Erik Darling and Dick Rossmini, as well as smartalecky popsters like Mason Williams and David Lindley. A wide range of plunkers, to be sure, but this disc is packed with lovely moments, the best of which is Roger McGuinn's delicate, brilliant (but far too short!) "Banjo Bach," which adapts -- I think -- a fragment of one of the Brandenburgs. Sadly, the liner notes aren't terribly informative about recording dates and such, but that shouldn't get in the way of your enjoying this groovy little album. Really, it's worth checking out!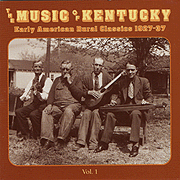 Various Artists "THE MUSIC OF KENTUCKY -- EARLY AMERICAN RURAL CLASSICS v.1: 1927-1937" (Shanachie/Yazoo, 1995)


An extraordinary (and very fun) set of old-timey tunes from Kentucky's Depression-era backwoods... Indeed, as pointed out in the liner notes, pretty much all of Kentucky still was backwoods at the time these recordings were made, with no electricity or paved roads in most of the state... But plenty of great music! This disc draws on two main sources -- the epochal Bristol Sessions in 1927-28, which were attended by both Ernest Phipps and Alfred G. Karnes, and some later field recordings that Alan Lomax, Sr. made late in '37, at the behest of the Library of Congress. It's all marvellous stuff, but the highlights are the robust, rowdy gospel recordings of Karnes and Phipps, performances that simply leap out at you over the divide of decades and multiple music technologies. While some old-timey collections can be a bit of a chore to get through, this one is a delight, with an almost rock'n'rollish immediacy to many of the tracks. Recommended!
Various Artists "THE MUSIC OF KENTUCKY -- EARLY AMERICAN RURAL CLASSICS v.2: 1927-1937" (Shanachie/Yazoo, 1995)


A fine followup to the first volume, though with more of a tilt towards ballads and back-porch, field-recording type material. Great stuff, though... and about as authentic as any folk music you'll ever hear!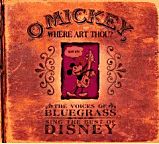 Various Artists "O MICKEY WHERE ART THOU? THE VOICES OF BLUEGRASS SING THE BEST OF DISNEY" (Walt Disney Records, 2003)


Bluegrass??? Collin Raye and Ronnie Milsap? Stonewall Jackson and Charlie Louvin? Robbie Fulks?? Uh, I don't think so. Anyway, aside from the cheesy opportunism of Disney trying to latch onto the O Brother Where Art Thou bandwagon, I guess this is an okay album. A lot of the more modern, crappy soundtrack themes ("You'll Be In My Heart," "Circle Of Life," etc.) are included, and an near-equal amount of oldies ("Supercalifragilisticexpialidocious," "Zip-A-Dee-Doo-Dah," et al) and while there are a couple of instrumentals (giving slight plausibility to the "bluegrass" claim), for the most part this is a fairly twangless album. I was happy to see the squeeky-voiced hillbilly filly Elizabeth Cook on here, even though her track doesnŐt highlight her strengths that well. Mostly this is a pretty iffy album.
Various Artists "OREGON TERRITORY - NORTHWEST BLUEGRASS" (Grassroots, 1974) (LP)


An independent-label sampler featuring several bands from Oregon state: Puddle City, Tall Timber, Dr. Corn's Bluegrass Remedy, Sawtooth Mountain Boys and the Muddy Bottom Boys, with a mix of traditional and original material...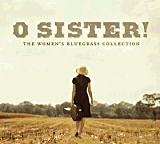 Various Artists "O SISTER...A WOMEN'S BLUEGRASS COLLECTION" (Rounder, 2001)



Nothing to complain about here. Rounder cashes in on the O Brother Where Art Thou? phenomenon with a fem-centric collection packed with goodies by Alison Krauss, Rhonda Vincent, Claire Lynch, Hazel Dickens, Suzanne Thomas, Lynn Morris and others. Sticks to the more traditional end of the spectrum, and keeps the momentum up throughout. Most of these gals are worth checking out on their own, but this makes a perfect introduction to their music.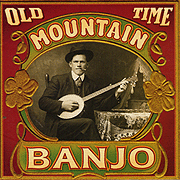 Various Artists "OLD TIME MOUNTAIN BANJO" (County, 1969/2005)



When this album originally came out, it was one of the first collections of its kind, a deep exploration of pre-WWII banjo music that included some of the finest plunkers of the 1920s and '30s. Buell Kazee, Dave Macon, Charlie Poole and the Coon Creek Girls are among the more well-known artists on here, although it's the more idiosyncratic choices that make this such a charming set. There's plenty of the weirdness, spookiness, the authenticity and immediacy that makes these type of vintage recordings so fascinating... This is a great collection, the kind of music I could leave playing on the stereo for days on end, and be both satisfied and surprised anew each and every time I hear it. Great job on the sound remastering, too, by the way. Highly recommended, especially if you enjoyed the old Harry Smith collections.
Old-Timey compilations -- yes, there is some overlap, but also a few special surprises.

Various Artists "PINECASTLE CHRISTMAS GATHERIN' " (Pinecastle, 2003)


A swell holiday offering by some of best, most hearfelt indie bluegrass artists of the Pinecastle label's stable. Michelle Nixon, Larry Stephenson, David Parmley, Charlie Waller and others are included, drawing on material off of several albums recorded between 1996-2003, with most of the material apparently recorded just for this album. The highlights are two zippy instrumentals, "Frosty The Snowman" as done by Scott Vestal and his pals, and a version of "O, Come All Ye Faithful," featuring Ross Nickerson with some sweet banjo licks. Nice stuff! (By the way - if you like country Christmas records, I review a whole bunch of them on my hillbilly holiday page... )

Various Artists "RETURN TO COLD MOUNTAIN" (Compendia, 2004)


Well, leaving aside the question of why anybody would want to align themselves with such a crappy movie as Cold Mountain, this is actually a fairly sweet old-timey/folkie album, with standards like "Pretty Polly," "Shady Grove," "Lorena," and "Old Joe Clark," some of which date back the Civil War era, and others, curiously, which do not (like the gangster ballad, "Back In '29," which makes reference to the most decidedly post-Antebellum automobile...) The opportunistic O Brother-ish marketing gambit is a little cheesy, but the album is not. Some heavy hitters like David Holt and Jim Lauderdale appear on here, but most of the musicians are folks I've never heard of, which is always nice... Many, it appears, are North Carolina natives. Not a bad little set.

Various Artists "THE ROSE AND THE BRIAR: DEATH, LOVE AND LIBERTY IN THE AMERICAN BALLAD" (Columbia Legacy, 2004)


Music critic (and fellow Berkeleyan) Greil Marcus delves into the history of the American ballad, tracing the roots of Anglo-Celtic murder ballads and all-American disaster songs such as the "Omie Wise," "Barbara Allen," "Wreck Of The Old 97," etc. This album is a companion disc to a new set of essays by the same title, illuminating the use of story-songs in American popular culture. Although the album does have the overall feel of a college radio theme set that's gone on a little too long, it's still amazing how potent and immediate these old songs still seem. Marcus's selections are for the most part superior choices, particularly tracks by the Coon Creek Girls, Jean Ritchie, Mississippi John Hurt and a particularly haunting tune by Jelly Roll Morton ("Buddy Bolden's Blues"). The "through-line," as they say, is that these are all songs that tell a story, including many historical narratives and others that were tales floating around in the more general folk aether... There are also several songs that are interesting updates or recontexualizations of old themes, and many of these leap out with surprising immediacy inside Marcus's intellectual framework. Among these newer songs are Jan & Dean's "Dead Man's Curve," a surf-teen tune that takes the disaster-accident theme and moves it into modern-day LA, Bruce Springsteen's "Nebraska," Marty Robbins's still-compelling "El Paso," and -- most masterfully -- Bob Dylan's "Lily, Rosemary And The Jack Of Hearts," a song that was explicitly crafted as a reworking of old folk themes. Some of the selections seem a bit forced -- Bobby Patterson's soul version of "Trial Of Mary McGuire," a Duke Ellington opus -- but perhaps if I pick up the book, the reasoning behind their inclusion will become much clearer. At any rate, this is mostly a pretty cool collection.
Various Artists "ROUNDER RECORDS 40th ANNIVERSARY CONCERT" (Rounder, 2010)



A concert celebration of one of the all-time indie labels of all time, spanning several different styles of rootsy music -- bluegrass from Steve Martin, Bela Fleck and Alison Krauss, swamp stomp by Nathan & The Zydeco Cha-Cha, old-school R&B from Irma Thomas, some jazz vocals from Madeleine Peyroux and confessional country by Mary Chapin Carpenter... This set seems to celebrate the label's diversity more than it's history, but 'taint nothing wrong either way...

Various Artists "SOUTHERN FILIBUSTER: A TRIBUTE TO TUT TAYLOR" (E1 Entertainment, 2010)



In the decade or so before Jerry Douglas hit the scene, twangster Tut Taylor was perhaps the preeminent dobro player on the bluegrass and Nashville studio scenes... This is a delicious tribute to his legacy: Jerry Douglas opens the album with "Southern Filibuster," a giddy old-school newgrass track that takes us back to the freshness and inventive spirit of the late-1960s and early '70s, followed by high-caliber performances from a host of resophonic guitar masters. Mike Auldridge, Cindy Cashdollar, Andy Hall, Rob Ickes, Randy Kohrs and Phil Leadbetter are among the soloists, all of whom play beautifully and with real soul. I was going to call out some favorite tracks (Orville Johnson on "Ghost Picker," for starters...) but the whole record is so good, there's really no point. You like the dobro? You'll love this record.

Various Artists "TEXAS HOEDOWN REVISITED" (County, 1965/2007)



There's just something about Texas fiddling that is so super-sweet... Those fellas back in Virginia and the Kentucky had a rougher style, but over in the Lone Star state they liked to linger on the notes a little and embellish the melody. Want proof? Check out this swell set from the 'Sixties, an expanded reissue of a 1965 featuring three bowmen, Bartow Riley, Vernon Solomon and Benny Thomasson. It's a great collection, packed with captivating performances. Fourteen "new" tracks are added to the original album, including several tracks recorded a few years later; four songs from the original album have been pruned out (having already been reissued on an earlier CD of Solomon's work...) This is really sweet stuff, a real treat for fiddle fans of all persuasions. Recommended!

Various Artists "A TRIBUTE TO JIMMY MARTIN: THE KING OF BLUEGRASS" (Koch, 2004)



An all-star homage to the late, great Jimmy Martin, one of the grittiest, most "country" of the great bandleaders from the golden age of bluegrass. This tribute was organized by banjoist J.D. Crowe, along with several other alumni from Martin's bands. It's a great set, solid picking and singing throughout, and -- of course -- a stellar selection of Martin's bluesy, rollicking old songs. The band includes J. D. Crowe, along with Paul Williams and Audie Blaylock (who also worked with Martin over the years) as well as album producer Ben Isaacs, fiddler Mike Cleveland, Sonya Isaacs, and others. It's a good'n!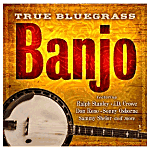 Various Artists "TRUE BLUEGRASS: BANJO" (Rebel, 2012)



Drawing on forty years worth of independently released bluegrass back catalog, Rebel Records digs through the vaults to find some of the finest banjo plunkers who have graced their roster... Jimmy Arnold, J.D. Crowe, Bill emerson, Alan Munde and Dr. Ralph Stanley are among the top-flight pickers on this budget-priced sampler set, some playing hard and some playing sweet. A fun disc to listen to and a nice introduction to a variety of banjo styles... Recommended!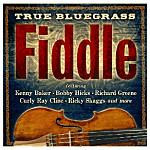 Various Artists "TRUE BLUEGRASS: FIDDLE" (Rebel, 2012)



Like the Banjo set above, this disc combs through the Rebel Records vaults for choice selections by the many fiddlers who have recorded for them over the years. Kenny Baker, Curly Ray Cline, Glen Duncan, Bobby Hicks and Art Stamper are some of the headliners, and some less well-known (and some more old-timey oriented) artists are also included... Plus remember the days when Ricky Skaggs used to play more fiddle? Well, you can hear them now... Another nice sampler, and hopefully one that will help you dig deeper into the rich catalog of this venerable bluegrass label -- one of the last great indies around!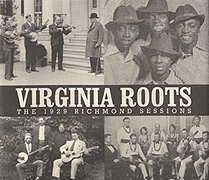 Various Artists "VIRGINIA ROOTS: THE 1929 RICHMOND SESSIONS" (Outhouse Records, 2002)


The 1920s marked the start of the modern country and blues record industry, with Southern artists trekking up to New York to cut sessions, and various labels and ethnographers heading down below the Mason-Dixon to either latch onto the next big thing, or to try and capture a wisp of the traditional regional culture before it succumbed to commercial pressures and modernity. The best-known of these Southern sessions is the Bristol, TN trip which brought the Carter Family and Jimmie Rodgers to national fame, but other expeditions yielded rich treasures, as heard on this 2-CD set which gathers together almost all of the three dozen or so tracks released by Okeh Records following a marathon session in Richmond, VA. It's great stuff and reflects the musical and ethnic diversity of the era and the area. There's squeaky old-time stringband material alongside African-American gospel music that's alternately rollicking and solemn. Most of the artists are quite obscure, and all are quite good. There's the Bubbling Over Five, the Salem Highballers, the Sparkling Four, The Roanoke Jug Band, Bela Lam, and the Tubize Royal Hawaiian Orchestra... Many of the songs are familiar, but these are unique versions, lovingly curated by a bunch of uber-collectors who just happened to have almost all the once-scattered 78s on hand for this collectors-only collection. (Available from www.outhouserecords.com )
Various Artists "WHEN I GET THERE" (Pinecastle, 2000)



An all-gospel bluegrass set, featuring several artists on the Pinecastle label, including Continental Divide, New Coon Creek Girls, Larry Stephenson, The Village Singers and others...

Various Artists "WHITE COUNTRY BLUES: 1926-1938 -- A LIGHTER SHADE OF BLUE" (Columbia Legacy, 1993)



The hazy line between old-time hill music and blues-influenced proto-country is mighty fine... This set falls well into the blues camp, but it's such a great collection that if you're poking around the edges of antique twangcore, then this album might also run a shiver down your spine. Recommended!
Various Artists "WITH BODY AND SOUL: A BLUEGRASS TRIBUTE TO BILL MONROE" (Rebel, 2011)



Few things could be sweeter than cherry-picking the Rebel/County catalogs to make a tribute to the great bluegrass patriarch Bill Monroe. In celebration of Monroe's birthday centennial, Rebel has released two albums, one secular and one gospel, with a stunning lineup of artists: Red Allen, Del McCoury, the Country Gentlemen, the Seldom Scene, Don Stover & The Lilly Brothers, Ralph Stanley (solo and with the Stanley Brothers), Reno & Smiley, Tony Rice, Peter Rowan and many others. This secular set includes plenty of well-known standards, such as "Uncle Pen," "Big Mon," "Kentucky Waltz," "Little Georgia Rose," "A Good Woman's Love," and the like, all by top-flight musicians with deep connections to the music. Definitely worth checking out!
Various Artists "WORK HARD, PLAY HARD, PRAY HARD" (Tompkins Square, 2012)


"...Hard Time, Good Time, And End Time Music: 1923-1936." A fascinating 3-CD set of old-timey records culled from a nearly-discarded, massive 78 collection that included a large number of previously unknown recordings. The discs are grouped into categories of work songs, gospel tunes and hillbilly party music. A nice addition to the wealth of vintage old-timey music available to modern listeners!

Various Artists "WPAQ: THE VOICE OF THE BLUE RIDGE MOUNTAINS" (Rounder, 1999)



A fab collection of hard-core mountain music recorded several decades ago at a small, locally-oriented radio station in rural North Carolina. In assembling this disc, Rounder has stayed true to the station's local community orientation -- although big-name stars often visited the station, the tracks stick pretty firmly to obscure regional musician; Jim Eanes is probably the best-known artist on here, otherwise it's just plain folks, playing live on the radio. Murder ballads, bluegrass bounces, squeaky fiddle tunes and glorious/goofy gospel -- it's all here, and it's all really good. These recordings come from the days in the late '40s/early '50s when bluegrass was still ascendant, so there is a strong stylistic pull towards more melodic material, and you should be able to get your bluegrass-only pals to give it a listen...

Various Artists "YOUNG FOGIES, v.1" (Rounder, 1994)



Two great collections of various Rounder bands who play the plinky-plunky... Features folks such as the Dry Branch Fire Squad... etc etc... This was meant as a cheapie catalog sampler, but don't let that bother you -- all the performances are top-notch, and the enthusiasm of the bands shines through on every cut. Recommended!
Various Artists "YOUNG FOGIES, v.2" (Rounder, 1995)


Two great collections of various Rounder bands who play the plinky-plunky... Features folks such as the Dry Branch Fire Squad... etc etc... This was meant as a cheapie catalog sampler, but don't let that bother you -- all the performances are top-notch, and the enthusiasm of the bands shines through on every cut. Recommended!
---
More Bluegrass: The Letter "A"
---