! BO >

<! BO > <! MP3 08/25/09, 12/15/10, 08/19/12 > <! outside 00/00/00 > <! pix 00/00/00 > <! icons 12/15/10 > <! UPDATES: 08/25/09 - not complete 10/04/13 - inst. >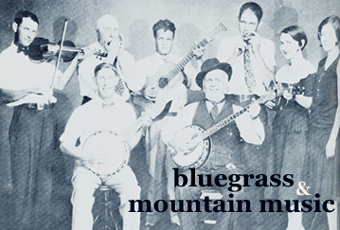 ---
Hi, there... This page is part of the Slipcue guide to various bluegrass artists, which is part of a much larger Hick Music website. This "guide" is not meant to be comprehensive or authoritative, just a quick look at a few records I've heard recently, as well as some old favorites. Comments or corrections are invited... and recommendations are always welcome!
This is the fourth page covering the letter "B"
---
A | B / B-2 / B-3 / B-4 / B-5 | C | D | E | F | G | H | I | J | K | L | M | N | O | P | Q | R | S | T | U | V | W | X, Y & Z | Comps | Other Country Styles
---
Ginger Boatwright "Fertile Ground" (Flying Fish, 1991)



One of the driving forces behind the poppy early '70s newgrass band, Red, White & Bluegrass, singer-songwriter Boatwright returns with a talky, folky, mid-tempo album that doesn't really wow me, but may appeal to fans of mature, high-concept "progressive" bluegrass. An all-star cast of "usual suspects" superpickers back her up, including folks such as Jerry Douglas, Sam Bush, Doug Dillard, Mark O'Connor... The overall effect is similar to what Nanci Griffith or, later, Alison Krauss would record. It sounds okay in a broader bluegrass mix, but taken as an entire album, feels a little too intellectual for me. Good stuff, though, for the style!
Ginger Boatwright "Sipsey" (2000)


Ginger Boatwright "Inside The Gate" (2007)


A gospel offering...
Frank Bode & Tommy Jarrell "Been Riding With Old Mosby" (Folkways, 1986)



A nice, laid-back, down-to-earth old-timey set, with old-man vocals by Mr. Bode and squeaky fiddle accompaniment from Tommy Jarrell... Plain, old, simple, traditional mountain music, with a powerfully authentic feel.
Dock Boggs - see artist discography

Boone Creek "One Way Track" (Sugar Hill, 1977)



Dig those '70s aviator glasses and that shaggy, shoulder-length hair! Banjo picker Terry Baucom, dobro whiz Jerry Douglas and future country star Ricky Skaggs join on this near-perfect, traditionally-oriented newgrass album. The picking is magnificent, the group singing is warm and impasssioned, the choice of material is rich in history and harmony and shows the group's mastery of and devotion to old-school classics, particularly on several catchy old gospel tunes. The album falls apart just a little at the end, when a few newly-added live performances show the band's more raggedy side -- a jazzy instrumental jam, and a couple of harmony tunes with notably rough edges -- but on the whole, this is a very impressive and fun album, one of the best ever from this late 1970s scene. Of a piece -- and on a par -- with albums like Tony Rice's Manzanita, J.D. Crowe's My Home Ain't In The Hall of Fame, or the fab Bluegrass Album Band albums of the early '80s. Highly recommended!


<! second album?? >
Boot Hill "Steel Rails" (Millwheel Music, 1977) (LP)


(Produced by Louisa Branscomb & Sam Sanger)
The first album by this Southeastern band, featuring a bunch of original material, including five songs written by banjoist-singer Louisa Branscomb, who was clearly one of the driving forces behind the band. Lead vocals are taken up by guitarist Sam Sanger, a musician with a background in jazz and classical music, which to my ears left him sounding a little too prim as a bluegrass singer, with s touch of effete reserve. Still, this is a nice set of earnest, DIY bluegrass, with Buddy Spicher adding some tasty fiddle licks on a few tunes. Branscomb adds several new songs to the bluegrass canon, including the album's title track, which won an award years later when recorded by Alison Krauss, one of many female bluegrassers who was inspired by the trailblazing Ms. Branscomb. (Fans may also recognize Branscomb as the author of several songs recorded by Dale Ann Bradley and the The New Coon Creek Girls... She also recorded a solo album in the '90s...)


<! - bassist Steve Block was previously in the Middle Creek Spunk Boys - Branscomb was in an all-gal band called Bluegrass Liberation - band cut (at least) three albums - "... she formed the band Gypsy Heart, with whom she recorded an all-original album. At this time, she was playing mandolin as well as banjo. In 1994, she recorded a solo CD enlisting the help of Randy Howard and Scott Vestal, It's Time to Write a Song, an album that featured the broad spectrum of her material." http://www.louisabranscomb.com >

Boot Hill "Blue Ridge Memories" (Millwheel Music, 1978)





Boot Hill "Fly, Soul, Away" (Millwheel Music, 1978)



<! with Blaine Sprouse > <! Bryan Bowers Select Discography Bryan Bowers "The View from Home" (Flying Fish, 1977) Bryan Bowers "Home, Home On The Road" (Flying Fish, 1980) Bryan Bowers "By Heart" (Flying Fish, 1982) Bryan Bowers "For You" (Flying Fish, 1990) Bryan Bowers "Friend For Life" (Flying Fish, 2002) Bryan Bowers "Bristlecone Pine" (Seattle Sounds, 2006) Bryan Bowers "September In Alaska" (Seattle Sounds, 2007) >

John Bowman "Remember Me" (Mountain Home, 2000)



A sweet, straightforward gospel outing, with smooth, sleek melodies and nice, honey-toned harmonies. Recommended!
Ronnie Bowman "The Man I'm Tryin' To Be" (Sugar Hill, 1998)



Nice stuff, with good ensemble playing. The straightahead truegrass stuff is a delight, bouncy melodic material that is inevitably balanced with some drippy modern material and a few good, heartfelt gospel tunes. This is a late-'90s "usual suspects" set, with Aubrey Haynie, Dan Tyminski, Jerry Douglas and others pitching in. Fans of Ricky Skaggs's early solo work, or of the old Bluegrass Album Band records, should be the first in line to pick this one up.
Ronnie Bowman "Starting Over" (Sugar Hill, 2002)



A smooth, well-produced, poppish bluegrass album, with trad-tinged-yet-sweet vocals that sound an awful lot like Ricky Skaggs did when he set out as a solo artist in the late '70s... No surprise, since Bowman and Skaggs have been pals for years. Bowman is best known as the bass player for the Lonesome River Band, but as we can hear on this album, his third solo outing, he can definitely hold his own as a solo singer. About half the tunes on this disc drift into the soft style of sappy crossover ballads that's making Alison Krauss a hick music superstar; doubtless some of that magic will rub off on Bowman, too, since he's got the formula down pat. Plenty of straight-ahead, traditional-sounding material, too, which should keep fans of the uptempo stuff happy too.


<! The Boys From Indiana "We Missed You In Church Last Sunday" (Jewel, 1973) The Boys From Indiana "Atlanta Is Burning" (Rebel, 1975) (LP) B003XX6QUY The Boys From Indiana "Show Me My Home" (Old Heritage, 1981) (LP) B00AG8DVWA The Boys From Indiana "Did You Forget God Today?" (Old Heritage, 1982) (LP) B003MTGW9E The Boys From Indiana "An American Heritage: A Tribute To The Pioneers Of Bluegrass" (Old Heritage, 1983) (LP) B00AG8DVNY (and B004EBVQV8) The Boys From Indiana "Showtime" (Old Heritage, 1983) (LP) B006P57FNE The Boys From Indiana "Guide This Silver Eagle" (Old Heritage, 1985) (LP) B006P54IT8 The Boys From Indiana "Life on the Road" (Atteiram, 1985) (LP) B00AG8DVG6 The Boys From Indiana "Live At Gilley's" (Old Heritage, 1988) (LP) B00AG8DW7O w/ Chubby Wise The Boys From Indiana "Touchin' Home" (Rebel, 1992) B00000027J B007A14H8I (1994?- AM) The Boys From Indiana "Good Time Blues" (Rebel, 2006) B000F1HG38 B00751Y166 The Boys From Indiana "Bluegrass Music Is Out of Sight" (King) (LP) B005MQIJPK with Paul Mullins & Noah Crase The Boys From Indiana "One More Bluegrass Show" (King) (LP) B006P58AT2 with Paul Mullins & Noah Crase The Boys From Indiana "Memories And Dreams" (King) (LP) B004TCHD32 From their inception in 1973, the Boys from Indiana remained one of the most original bluegrass bands on the festival circuit. The core of the band was comprised of the three Holt brothers: guitarist/bassist/vocalist Aubrey, bassist/vocalist Jerry, and bassist/guitarist/vocalist/mandolin player Tommy. Born and raised in rural Indiana, the brothers were surrounded by traditional music for most of their lives, and were influenced by Bill Monroe, Flatt & Scruggs, and Hank Williams. Aubrey formed his first bluegrass band with banjo-picking uncle Harley Gabbard when he was just in his teens. "Family Reunion," one of the singles they recorded for Starday, was later covered by Carl Story & the Rambling Mountaineers and went on to become a minor bluegrass standard. The band eventually dissolved, and Gabbard began playing Dobro and worked as a session musician and sideman for groups like the Osborne Brothers and the Goins Brothers. Meanwhile, Aubrey tried to sell songs in Nashville, but publishers felt that his compositions were too old-fashioned. Holt and Gabbard reunited in 1973 to form the Boys from Indiana. The original lineup also included bassist Jerry Holt, fiddler Paul "Moon" Mullins, and Noah Crase on banjo. Their first album consisted of gospel songs, many written by Aubrey. They recorded their next album for King Bluegrass and began touring the bluegrass circuit, where Aubrey's songs and the band's tight vocal harmonies made the Boys from Indiana a hit with audiences. Through the late '70s, the band recorded three more albums featuring Holt's songs, and occasionally tunes from Crase and Mullins. In 1979, Crase and Mullins were replaced by Rod Case and Billy Thomas. Tommy Holt, having just finished a military stint, also joined. During the '80s, the Boys began organizing their shows around thematic concepts; two of their most popular segments paid tribute to pioneers of bluegrass and to American soldiers. The band recorded six albums during the '80s on their Old Heritage label. In 1992, they recorded Touchin' Home. >

The Boys From Indiana "The Best Of..." (Rebel, 1980) (LP) <! date? >


A great set of plangent, soulful, high-lonesome traditional bluegrass from this great regional band. The Boys From Indiana was founded in 1973 and included guitarist/co-founder Aubrey Holt and his brothers, as well as banjoist Noah Crase and fiddler Paul Mullins (a veteran of the Stanley Brothers band, and father of modern traditionalist bandleader Joe Mullins...) This is great stuff, with a vibrant band totally in synch with themselves and with the music. One great song after another, though a little light on their gospel material.
The Boys From Indiana "Good Time Blues" (Rebel, 2006)



This revamped best-of collection has a lot of overlap with their '80s Best Of LP, but works in some stuff from their later Rebel recordings... Highly recommended!
---
Bluegrass Albums - More Letter "B"
---