<! MP3 08/30/09, 08/19/12 > <! outside 12/15/10 - some PF > <! pix 00/00/00 > <! icons 12/15/10 > <! UPDATES: 08/30/09 - expand Cowan, Country Gentlemen 12/15/10 - added Cowan albums, Country Cooking, Country Gazette 03/14/14 - added Greater Chicago BB 04/24/14 - created Country Gazette page >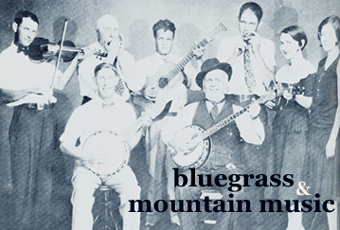 ---
Hi, there... This page is part of the Slipcue guide to various bluegrass artists, which is part of a much larger Hick Music website. This "guide" is not meant to be comprehensive or authoritative, just a quick look at a few records I've heard recently, as well as some old favorites. Comments or corrections are invited... and recommendations are always welcome!
This is the second page covering the letter "C"
---
A | B | C / C-2 / C-3 | D | E | F | G | H | I | J | K | L | M | N | O | P | Q | R | S | T | U | V | W | X, Y & Z | Comps | Other Country Styles
---
Company Comin' "Turn Back The Clock" (1980) (LP)

Mike Compton & David Grier "Climbing The Walls" (Rounder, 1989)


Mike Compton & David Long "Stomp!" (Acoustic Disc, 2006)



One of those wonderfully relaxed sessions that the best bluegrassers can create, when they just settle down and get into a mellow, front porch vibe. Mandolinists Mike Compton, a founding member of the Nashville Bluegrass Band and David Long, of the Wildwood Mountain Boys, are both truegrassers who get into the old-school mode and know how to keep things sweet and simple. This is quite a nice record, with both pickers trading lyrics and licks while working through a bunch of their favorite songs... Another one of those lovely "little" records that producer David Grisman has the class and good taste to release on disc. Recommended!
Connie & Babe "Basic Bluegrass" (Rounder, 1973) (LP)

Connie & Babe "Down The Road To Home" (Rounder, 1995)



A pleasantly understated album, by one of the sweeter and more low-key bluegrass outfits. Connie & Babe are longtime fans of mine, a lesser-known, loosely-knit outfit that dates back to the 'Fifties, but who thankfully were "rediscovered" by Rounder, back in the '70s. This album was their first new one in over twenty years, and it was well worth the wait, with Connie Gately and Babe Lofton in fine form, with plenty of talented cohorts along for the ride. Sweet stuff - recommended!
Jack Cooke "Sittin' On Top Of The World" (Pinecastle, 2006)



(Produced by Jim Lauderdale)
Fab, back-to-basics, country'n'folk-tinged truegrass. Although he's hardly a household name, Jack Cooke has been a mainstay of the traditional bluegrass scene for decades -- he played rhythm guitar in the Stanley Brothers band before a four-year stint as lead vocalist in Bill Monroe's Blue Grass Boys, and rejoined Ralph Stanley in 1970, sticking with the Clinch Mountain crew ever since. His debt to Dr. Ralph is readily apparent -- when he wants to, he sounds just like him, although he also has a Jimmy Martin-ish bluesy drawl that he can turn to as well. This is a fine album, with Cooke working his way through a solid set of twangy oldies -- "Walking The Dog," "Little Georgia Rose," "Sugar Coated Love," Dark Hollow," "North To Alaska..." -- stuff that he obviously loves to sing, and that his sidemen enjoy pickin' on as well... And, man -- what a talented crew! Ralph Stanley and his son Ralph II are there, as well as Del McCoury and his clan, with an appearance by David Grisman, and a few tunes that feature the album's producer, Jim Lauderdale. Lauderdale also contributes a new song, "That's How The Cookie Crumbles," which fits just perfectly in with the album's cheerfully nostalgic vibe. If you like your bluegrass straight up and straightforward, you might wanna check this one out.
Jim Connor & Richard Lockmiller (Richard & Jim) "R&J Sing American Folksongs" (Folklore, 1962)



<! UK release, with Pete Maynard >
Jim Connor & Richard Lockmiller (Richard & Jim) "Folk Songs And Country Sounds" (Capitol, 1964) (LP)

Jim Connor & Richard Lockmiller "Two Boys From Alabama" (Capitol, 1965)


(Produced by Marvin Hughs)
Vintage bluegrass and old-timey tunes, given a dose of collegiate, folk-scene showmanship... In the early 1960s, the Richard & Jim duo had a major paying gig as performers on ABC's nationally-broadcast "Hootenanny" TV show, where they mixed genuine old-timey music with a smoothed-out version of old country variety shows. Jim Connor stands out as a soloist on banjo, a master of the Appalachian "frailing" style whose technique was praised by none other than Earl Scruggs; later in the decade he joined the New Kingston Trio, and later became a sideman in John Denver's band. This was the last Richard & Jim album, and it has a nice feel, lively and earnest, fresh-faced and accessible to mainstream listeners, while still rooted in real rural culture. They also have a strong, persistent hint of the old brother-duo sound of the Delmore Brothers, who came from the same area of Alabama (and probably knew many of the same musicians that Connor learned from...) This isn't as sizzling or as raw as other bluegrass records of the same vintage, but it's worth checking out.
Jim Connor "...Personal Friend Of Arthur Kuykendall, Monk Daniel And Cluny Rakestraw" (RCA, 1975)


(Produced by Milt Okun & Kris O'Connor)
Love the album title. (The three names refer to an old-timey banjoist who mentored Connor, a fiddler who played on his early albums, and the fictional(?) Cluny Rakestraw, which was apparently a made-up name that guitarist Clarence White used as a faux songwriter credit for traditional material...) Anyway, this was the record that Connor made after John Denver hired him to be in his band and recorded one of his songs -- "Grandma's Feather Bed" -- on his 1974 gold album, Back Home Again. Denver also appears on this record, singing lead vocals on the first track, "Banjo Song," and sings harmony on some other tracks. It's a far-flung, kooky album, with kind of a similar vibe to John Hartford's '70s records, though maybe not quite as relaxed and funky. There's plenty of hot, fast banjo plunking, though, with backing by hot pickers such as James Burton, Emory Gordy and Connor's longtime friend Steve Young, who plays guitar and gets several shout-outs in the liner notes. Some of this material seems a little forced, but it's still a noteworthy album that's emblematic of the eclectic vibe of the '70s.


<! This album includes Connor's version of "Grandma's Feather Bed," a song that John Denver included on his 1974 gold album, Back Home Again, which no doubt came in handy when the royalty checks were sent out. > <! 1962 Richard & Jim Sing American Folksongs (LP) 1964 Folk Songs & Country Sounds (LP) RICHARD & JIM 1965 Two Boys From Alabama (LP) RICHARD & JIM circa 1970 Try To Remember (Japanese LP) The New Kingston Trio circa 1972 The World Needs a Melody (LP) The New Kingston Trio 1994 The Lost Masters 1969 to 1972 (CD) The New Kingston Trio 1974 Back Home Again John Denver 1975 Personal Friend of Arthur Kuykendall, Monk Daniel and Cluny Rakestraw (LP) 1975 Prisoner In Disguise Linda Ronstadt (LP) harmonica http://www.lazyka.com/linernotes/personel/Connor.htm home page >


Wilma Lee & Stoney Cooper - see artist discography




Larry Cordle & Glenn Duncan "...& Lonesome Standard Time" (Sugar Hill, 1992)


Larry Cordle/Carl Jackson/Jerry Salley "Against The Grain" (LCJS, 1999)

Larry Cordle/Carl Jackson/Jerry Salley "Lonesome Cafe" (2001)


Larry Cordle & Lonesome Standard Time "Songs From The Workbench" (Shell Point, 2002)


Rock-solid melodic bluegrass from an old-timer with an established track record as a Nashville songwriter. Cordle's ties to the world of Garth Brooks and John Michael Montgomery doesn't seem to have tainted his love of good, old-fashioned mountain music... This is a nice, straightforward twangfest, with a few loose nuts and bolts rattling around to keep things sounding real. The guitars owe a healthy debt to Tony Rice's bent-note style, but there's also an pleasantly aggressive rock'n'roll tinge to the proceedings, a spunkiness that's always nice to hear in an era when bluegrass seems to keep getting ever smoother and more perfect. Nice song selection, including a bunch of Cordle's original material, a fine version of Bob McDill's "I'm Not That Good At Goodbye," an interesting take on "Can't Let Go," (best known from Lucinda Williams' version) and even a song co-written by the great Melba Montgomery, who apparently is one of Cordle's buddies. All in all, a swell record, worth checking out if you're a fan of independently produced artists. (See also: Lonesome Standard Time, and check out his website: http://www.larrycordle.com.)

Larry Cordle & Lonesome Standard Time "Lonesome Skynyrd Time: A Bluegrass Tribute To Lynyrd Skynyrd" (CMH, 2004)



Gimmicky, but good. I'm not really that into the current trend towards novelty-oriented bluegrass covers of rock tunes, and I was never a huge Skynyrd fan, either, but I do think Larry Cordle is a great musician, and was actually a little surprised to see him making one of these records. The good news is -- it ain't bad! He makes the most out of these old Southern Rock classics, taking them seriously and not just playing them acoustic for laughs. Occasionally he sounds a bit too much like the Skynyrd originals (as on "Saturday Night Special") but for the most part, he takes these songs and makes 'em sound fresh and new. Sounds pretty good, really!
Country Cooking "14 Bluegrass Instrumentals" (Rounder, 1971) (LP)


A real all-star, landmark album for the new generation of '70s bluegrass innovators... This features banjoist Tony Trischka on his recording debut, along with Pete Wernick (also on banjo), guitarist Russ Barenberg, Harry Gilmore on mandolin and fiddler Kenny Kosek... This early Rounder release set the bar pretty high, and though short-lived, this band continued to deliver.
Country Cooking & Frank Wakefield "Frank Wakefield With Country Cooking" (Rounder, 1972) (LP)

Country Cooking "Barrel Of Fun" (Rounder, 1974) (LP)

Country Cooking "...With The Fiction Brothers" (Flying Fish, 1976) (LP)

Country Cooking "26 Bluegrass Instrumentals" (Rounder, 1988)



This digital-era reissue is an expanded version of their 1971 debut with twelve more tracks added... a real fling-ding!


<! Country Cooking 1971 lineup: Russ Barenberg [gt/mandolin], Tony Trischka [banjo/steel], Pete Wernick [banjo], Harry Gilmore [mandolin], John Miller [bass/gt], Kenny Kosek [fiddle/keyboards] Country Cooking "14 Bluegrass Instrumentals" (Rounder, 1971) (LP) B0014EUC5E Country Cooking & Frank Wakefield "Frank Wakefield With Country Cooking" (Rounder, 1972) (LP) B000UXS6IK Country Cooking "Barrel Of Fun" (Rounder, 1974) (LP) B0014GLPJ4 Country Cooking "Country Cooking With The Fiction Brothers" (Flying Fish, 1976) (LP) B003XXG9WE Country Cooking "26 Bluegrass Instrumentals" (Rounder, 1988) B0000003N4 B0010V1BT2 >


The Country Gazette - see artist discography





The Country Gentlemen - see artist discography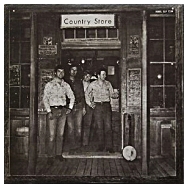 Country Store "Country Store" (Rebel Records, 1974) (LP)


(Produced by Jack Casey & Country Store)
This short-lived though good-natured ensemble featured the talents of multi-instrumentalist Jimmy Gaudreau, along with guitarist Chris Steifel, banjo picker Dick Smith and bassist Bill Rawlings, who Gaudreau had worked with since the mid-'60s. The reperoire is full of easygoing covers of country and rock songs such as Buddy Holly's "Everyday," Merle Haggard's "White Line Fever," an early bluegrass cover of "Friend Of The Devil," and Gaudreau's jaunty (and dubiously copyrighted) mandolin update of Johnny Rivers' "Memphis." The guys share lead vocals, with Gaudreau singing lead on three tracks, and Steifel on about half. This is a laid-back, easygoing set, not the most sizzling or striking set ever, but personally I like mellow 'grass, and this is a sweet, simple '70s set. One thing I'm curious about, though: is Bill Rawlings related to Dave Rawlings? Anybody know for sure?


<! Rawlings later in the Twin River Boys >
Cousin Emmy "Cousin Emmy & Her Kinfolks: 1939-1947" (Bear Family, 2007)


Folks who are interested in the early history of women in country music may want to check this one out... Cousin Emmy was a colorful performer who sang old-timey and sentimental songs, and who wrote one of the best-known songs in the bluegrass canon, "Ruby (Are You Mad At Your Man)," which is included here in a live, on-air version. The bulk of this disc comes from old radio airchecks, although tracks from a long-lost album are included as well. Minnie Pearl, eat your heart out!
John Cowan - see artist discography
The Cox Family "Everybody's Reaching Out For Someone" (Rounder, 1993)



Slick as they are, the Coxes are also quite soulful. This is a nice, solid set of country-drenched bluegrass vocal tunes, with a harmony style reminiscent of the Judds, or (by implication) the Dolly Parton/Emmylou Harris/Linda Ronstadt "Trio" albums. Good song selection, a nice mix of sacred and secular material, oldies by folks such as Bill Clifton, Jim & Jesse, and fine originals written by Sidney and Suzanne Cox. Recommended!

The Cox Family & Alison Krauss "I Know Who Holds Tomorrow" (Rounder, 1994)



An all-gospel album with Alison Krauss and The Cox family sounds like roots music manna from heaven... Still, I wish this had been a more traditional-sounding record... As it is, this is a bit over-orchestrated and Krauss-y. Guess they just couldn't help themselves. There are several very sweet numbers on here -- sublime, even -- but a lot of stuff that's pretty gooey and overripe as well. Hard to feel the Holy Spirit through all that molasass and corn syrup. Still, for those in the spirit, this could be mighty nice! (Also see my Alison Krauss discography.)
The Cox Family "Beyond The City" (Rounder, 1995)



The title refers to a trip out to the country, as in "country music," with the Coxes recording several obscure oldies originally waxed by the folks the like of Webb Pierce, Tanya Tucker and Ronnie Milsap, as well as a few originals by papa Sidney Cox. Ron Block, Rob Ickes, Dan Tyminski and others from the Union Station axis join producer Alison Krauss to give the disc a sleek, full sound. Overall, I found this to be a bit sleepy -- guess I prefer when they're more 'grassy -- but it's still pretty rich and packed with plenty o' sweet harmonies. Also includes a nice, demo-y version of "Broken Engagement" that an early Cox Family line-up recorded back in 1974(!) with a nice slice of twang to it. It's very cool to hear what they sounded 'way back then...!
The Cox Family "Just When We're Thinking It's Over" (Rounder, 1996)

---
Bluegrass Albums - More Letter "C"
---