<! MP3 08/31/09, 08/19/12 > <! outside 00/00/00 > <! pix 00/00/00 > <! icons 12/15/10 > <! UPDATES: 08/31/09 > <! THE CORDERS BLUEGRASS SHOW "The Legend Of Northeast Missouri" (SPBGMA, xxxxx) - LP SRS 7833-05 Little John & The Cochran Family "Pick Memories of Old Time Bluegrass" (Carpenters Records, 1973) (Produced by Bill Carpenter) - John Carpenter won his first fiddling contest at the age of four - family from Ohio/West Virginia - father Frank Cochran led the band Coup De Grass "xxxxxxxxx, xxxxxxx) (Adelphi, 1977) (Produced by Gerry Wyckhoff & Bill McCullough) - not a "usual suspects" band! >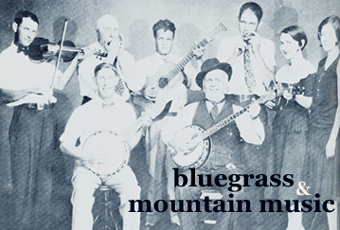 ---
Hi, there... This page is part of the Slipcue guide to various bluegrass artists, which is part of a much larger Hick Music website. This "guide" is not meant to be comprehensive or authoritative, just a quick look at a few records I've heard recently, as well as some old favorites. Comments or corrections are invited... and recommendations are always welcome!
This is the third page covering the letter "C"
---
A | B | C / C-2 / C-3 | D | E | F | G | H | I | J | K | L | M | N | O | P | Q | R | S | T | U | V | W | X, Y & Z | Comps | Other Country Styles
---
Dan Crary -- see artist discography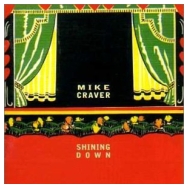 Mike Craver "Shining Down" (Sapsucker, 2002)


This set of idiosyncratic, inventive, antique-sounding piano-based songs is hardly what you'd call "bluegrass," but since Craver was a founding member of the Red Clay Ramblers, one of my enduring favorites of the hippie-era bluegrass scene, I think it's worth bringing to your attention. The songs do share a certain Gilded Age feel in common with country's old-timey roots, but this is more of a play on the bygone traditions of music-hall and vaudeville performers, bringing to mind early Randy Newman, or the later work of Great Britain's Ian Whitcomb. The songs are about showbiz, World War I, goofs on old themes such as disaster ballads or vintage Hawaiiana (for example, the tounge-twisting "That Wicky Wacky Hula Hula Honka Wonka Honolulu Hawaiian Honey Of Mine...") Many of these tunes were drawn from theatre pieces Craver has worked on over the years, distinctly separate projects, but the album holds together with Carver's unique, wry sense of humor. Longtime fans will want to check this out, to hear what carver's been up to in the last few years. [Check out Mike Craver's website for more information about his post-Ramblers career...]
The Crooked Jades - see artist profile
Crooked Still "Shaken By A Low Sound" (Signature Sound, 2006)


Crooked Still "Hop High" (Signature Sound, 2007)


Crooked Still "Still Crooked" (Signature Sound, 2008)



(Produced by Eric Merrill)
This Boston-based acoustic ensemble has perfected its sound, a dark but not dour Gothic update of the old-timey Appalachian stringband music, delivered with a subtle sheen of classical and art-song influences; sort of like Ralph Stanley as interpreted by This Mortal Coil, but with firmer roots in traditional bluegrass than that formula might imply. At any rate, this is a very accomplished album, smoother, more focussed and less ostentatiously "bent" than many modern old-time revivalist bands. Lead vocalist Aoife O'Donovan is the guiding force on this album -- although all the musicians give strong contributions, she provides the band's focus and its driving aesthetic, as she intones and croons, steering listeners into dark, moody lyrical corners. Nonstandard arrangements also add to the band's unique sound, particularly with a cello helping fill in the soundscape (with newcomer Tristan Clarridge replacing founding member Rushad Eggleston in that role...) Music fans of many stripes will be struck by this album; folk, bluegrass and freak-folk fans alike will flock to this band's banner. Some more traditionalist country lovers may find them a bit arty, but they're certainly worth checking out. Recommended.
Crooked Still "Some Strange Country" (Signature Sound, 2010)


The Crowe Brothers "Jesus Is Coming" (King)

The Crowe Brothers "The Winds Are Blowing In Maggie Valley" (King)





<! older, not sure of date -- looks like '70s? With Raymond Fairchild >

The Crowe Brothers "The Gospel Way" (Copper Creek, 1997)


The Crowe Brothers "Regenesis" (Rural Rhythm, 1999)


The Crowe Brothers "Brothers'N'Harmony" (Rural Rhythm, 2008)



(Produced by Josh Crowe & Steve Thomas)
A nice, old-fashioned bluegrass harmony set from brothers Josh and Wayne Crowe, veterans of Raymond Fairchild's old band, whose unaffected duets harken back to the work of classic '50s acts such as Jim & Jesse or the Louvin Brothers. This disc isn't anchored in flashy, highpowered picking -- indeed, the musicianship has a choppy, occasionally awkward quality that some (myself included) might say is a blessing in this era of the too-perfectly produced bluegrass record. In contrast, these guys sound like earnest enthusiasts, the kind of folks you'd love to hear singing an informal set at a music festival tailgate party. The song selection is flawless, a delicious series of oldies and heartfelt gospel tunes, including a couple of Reno & Smiley classics, and some originals from Josh Crowe that are quite nice. If you like the old-school bluegrass of the 1950s golden era, where sentiment mixed with sizzle, you'll definitely want to check this one out -- it turned out to be a dark horse favorite around our household!
J. D. Crowe -- see artist discography
Cumberland Highlanders "Cumberland Mountain Home" (Black Mountain, 2000)



Nice, straightforward Stanley Brothers/Bill Monroe-style high lonesome truegrass. Solid picking and wispy old-timer vocals that sound like pure, unadulterated Kentucky. Apparently these folks have their own TV show, extolling the virtues of good old-fashioned mountain music... and with several veterans of Bill Monroe's Blue Grass Boys (and various other bluegrass bands), the Highlanders definitely have the chops to back it up. Dr. Ralph Stanley makes a guest appearance as well... How's that for authenticity?? Nice stuff! (The band's website can be found at: www.cumberlandhighlanders.com.)
---
Bluegrass Albums - Letter "D"
---