<! MP3 08/29/09, 08/19/12 > <! update 08/29/09 - some adds, not rigorous > <! outside 00/00/00 > <! pix 00/00/00 > <! icons 12/15/10 > <! Dudley Hill "From A Northern Family" (Voyager Records, xxxxx) - featuring legendary Fiddler Benny Thomasson and other Folk/ Bluegrass/ Old Time Style musicians... Issued on VOYAGER Records, VRLP 317 Stereo..Selections are: "LEATHER BRITCHES, SPOTTED PONY, BUFFALO GALS, OFF SHE GOES JIG, FISHER'S HORNPIPE, WEBER'S DRIFT, BITTER CREEK, PANHANDLE RAG, SALLY ANN, WHISKEY BEFORE BREAKFAST, ST. ANNE'S REEL, DOWNFALL OF PARIS, MARCHING JAYBIRD, HERMAN'S HORNPIPE, COTTON PATCH RAG, SOUTH" >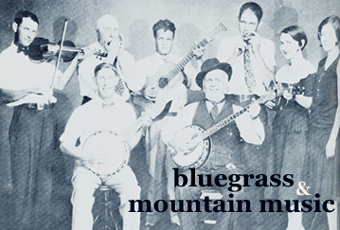 ---
Hi, there... This page is part of the Slipcue guide to various bluegrass artists, which is part of a much larger Hick Music website. This "guide" is not meant to be comprehensive or authoritative, just a quick look at a few records I've heard recently, as well as some old favorites. Comments or corrections are invited... and recommendations are always welcome!
This is the second page covering the letter "D"
---
A | B | C | D / D-2 | E | F | G | H | I | J | K | L | M | N | O | P | Q | R | S | T | U | V | W | X, Y & Z | Comps | Other Country Styles
---
The Delaware Water Gap "String Band Music" (Adelphi, 1977)





<! From the New York/New Jersey area >
The Delaware Water Gap "From The Rivers Of Babylon To The Land Of Jazz" (Kicking Mule, 1979) (LP)


(Produced by John Standish & The Delaware Water Gap)
Branching off from strictly traditional bluegrass, this relaxed, capable quartet presents a delightful mix of styles, including acoustic swing and blues, to Irish fiddle tunes and a fine, twangy cover of the Melodians' reggae classic, "By The Rivers Of Babylon," which closes the album. For bluegrass fans, guitarist Bob Carlin is probably the best known of these musicians, though banjo plunker Henry Sapoznik went on to become a prominent klezmer revivalist, as well as mandolinist Alan Podner, who also crossed over into klezmer and Celtic music. This early album is a gem, thoroughly enjoyable from start to finish.


<! Dr. Corn's Bluegrass Remedy "It'll Tickle Your Innards" (Grassroots, xxxxxxxxx) (LP) B0040Z5U2E Dr. Corn's Bluegrass Remedy "Live" (Grassroots, 1977) (LP) B003XXABPK >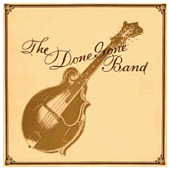 The Done Gone Band "The Done Gone Band" (Police Records, 1979) (LP)
(Produced by Max Berueffy)
This Mill Valley, CA combo was pretty much a straight-up local bluegrass band, but they gained some notoriety for their cover of the Grateful Dead's "Friend Of The Devil" -- another "KFAT classic," if I recall correctly. It's a nice record. The thing I like about it is the mellow feel of their delivery... they aren't a fusion band, but rather choose to play traditional (and progressive) bluegrass without all the drag-racing pyrotechnics thta most hardcore 'grass bands go for. also, there's a wealth of original material on here, with four songs from singer Don Humphries and a sizzling instrumental called "Old Red Mandolin," written by picker Tom Bekney. A nice, unassuming set of relaxed but rootsy picking.


<! a bunch of other albums...? > <! Ed Neff also in this band, from Vern Williams and Frank Wakefield's bands >


Jerry Douglas -- see artist discography




Dreadful Snakes "Snakes Alive!" (Rounder, 1995)



Great stuff, with solid vocals and propulsive, melodic picking... also some surprisingly nuanced instrumentals, such as "Sally Ann." Then again, with Blaine Sprouse, Jerry Douglas, Bela Fleck and Roland White on board, there's a lot of talent to burn... Proving that when these studio cats choose to play it old-school, they can really sizzle! The band's name, which is a phrase from some old song or another, may throw you off their scent, but don't be fooled: this is top-flight material from start to finish!

Casey Dreissen "3D" (Sugar Hill, 2006)



Wildly eclectic and playfully goofy, this debut album by fiddler Casey Driessen touches base with both newgrass and truegrass roots, establishing Driessen as one of the more daring, capable musicians of his generation. The album reflects Driessen's work with jazz-grasser Bela Fleck, as well as his long association with Tim O'Brien, whose sense of humor has clearly influenced his style. On a few tunes, Driessen falls into some of the more cumbersome tropes of spacegrass jazz, but elsewhere he displays a lighter touch, and on his funky, greasy cover of "Sugarfoot Rag," he seems to be channeling the anarchic spirit of the late John Hartford. For me, the album's real gem is "Good Boy Blues," wherein the squeaky fiddle prods an old hound dog (uncredited?) into a long mournful, howling duet -- it's a hilarious track, the kind of thing that would have been a late-night staple in the glory years of 1970s freeform radio. Will it launch Rover's solo career? Let's hope so: that dog's got chops!
Casey Dreissen "Oog" (Red Shoe, 2009)


Keith Driver "Love Moved In" (Mid-Knightl, 1996)

Dry Branch Fire Squad "Born To Be Lonesome" (Rounder, 1981) (LP)


Founded in 1976, the Dry Branch Fire Squad is the brainchild of mandolinist and raconteur Ron Thomason... Over the years the group has been recognized as a cultural reservoir for Appalachian traditions, earning recognition from the Smithsonian Institution and various other guardians of the public good. Unfortunately, these first few albums remain out of print on CD, but with diligent effort, you may find them on vinyl out there, somewhere.
Dry Branch Fire Squad "Antiques And Inventions" (Rounder, 1981) (LP)

Dry Branch Fire Squad "Fannin' The Flames" (Rounder, 1982) (LP)

Dry Branch Fire Squad "Good Neighbors And Friends" (Rounder, 1985) (LP)

Dry Branch Fire Squad "Golgotha" (Rounder, 1986) (LP)


An all-gospel outing that won a place on the Smithsonian's list of essential American recordings...!
Dry Branch Fire Squad "Tried And True" (Rounder, 1987)


Dry Branch Fire Squad "Fertile Ground" (Rounder, 1989)


Dry Branch Fire Squad "Long Journey" (Rounder, 1991)


Dry Branch Fire Squad "Just For The Record" (Rounder, 1993)


Dry Branch Fire Squad "Live! At Last" (Rounder, 1996)



The Fire Squad prove themselves superior live performers, leavening the zippy picking with some goofy, self-deprecating hillbilly humor (lead singer Ron Thomason lays it on thick with an exaggerated drawl, cracking jokes about the supposed backwardness of Appalachian hill folks, even while he makes a few sly political points, from the liberal end of the spectrum... ) The tall tales and not-quite-as-corny-as-it-seems proto-Foxworthy humor might not appeal to everyone, but if you settle in on the right wavelength, it's kinda fun.

Dry Branch Fire Squad "Memories That Bless And Burn" (Rounder, 1999)



Another all-gospel album, with craggier-than-usual vocals and somber-themed songs. On the solo numbers, Susan Thomas sounds, for all the world like good old Hazel Dickens, while the full group harmonies are quite sweet. If you like the old-fashioned bluegrass gospel style, this disc fits right in that spirit.

Dry Branch Fire Squad "Hand Hewn" (Rounder, 2001)



They just keep getting better and better! This is an ideal midway ground between tuneful truegrass and craggier old-timey music. The picking is solid but understated, the vocals are a perfect match: lead vocalist Ron Thomason has a simple, declarative style that echoes the glum delivery of the 1920s old-timers, but has a modern smoothness that takes the edge off. Singing the most minimal of harmony vocals, Susan Thomas takes a low-key approach that's entirely appropriate to the genre, adding nudging support while demanding none of the spotlight. Great song selection on this set; maybe too mellow for some, but the laidback approach suits me just fine.
Dry Branch Fire Squad "Live At The Newbury Firehouse" (Rounder, 2005)


Dry Branch Fire Squad "Thirtieth Anniversary Special" (Rounder, 2007)


Dry Branch Fire Squad "Echoes Of The Mountains" (Rounder, 2009)



Due West "These Boots" (Native & Fine, 2003)


Another nice release from the independent Native & Fine label. This SF Bay Area band features a nice mix of straightforward, low-key truegrass picking and a penchant for covering country heartsongs such as Dwight Yoakam's "The Heart That You Own" and Buddy & Julie Miller's "Does My Ring Burn Your Finger" (recently a big Top 40 country hit for Lee Ann Womack) ...Oh, yeah: they also cover Nancy Sinatra's "Boots," and have a few instrumental flights of fancy. Not a life-altering album, but refreshingly unpretentious and filled with mighty fine picking.

John Duffey "Always In Style" (Sugar Hill, 2000)



This multi-decade retrospective came out in memoriam, following mandolinist John Duffey's untimely passing in 1996... It captures the co-founder of the Seldom Scene and the Country Gentlemen at his sublime best, a performer with a strong melodic touch, suffed with what can best be descrbed as a strong dose of soulfulness and beauty. No matter which of his various inclarnations you catch Duffey in, they all sound great. This is a really sweet-sounding collection, well worth picking up. Recommended! (By the way, here's an interesting tribute to Duffey that was included on the Seldom Scene website.)

John Duffey "The Rebel Years: 1962-1977" (Rebel, 2011)



A great overview of the late John Duffey's pioneering work in the "progressive" bluegrass scene of the 1960s and '70s, with a selection evenly split between his tenures in the Country Gentlemen and the Seldom Scene. It's great stuff, with fine examples of the poetic-folkie vibe of the newgrass movement, alongside strong traditional material and a healthy helping of bluegrass gospel, which includes some of the most soulful stuff on the album. Highly recommended, especially for folks who are new to the genre and want to become familiar with one of its most revered figures. (Available online through the Rebel Records website.)

The Duhks "Your Daughters And Your Sons" (Sugar Hill, 2003/2006)



A much-welcome reissue of the 2003 debut album by this fine, young neo-bluegrass band. In addition to some lively, smile-inducing truegrass pickin', there's a heavy dose of Celtic music in the mix, as well as a modern Americana folk/pop feel. Fans of artists such as Dar Williams, Be Good Tanyas and Jolie Holland may find a kindred spirit in singer Jessica Havey, who gives a sultry, modern twist to several songs. And folks who dug good, ole John Hartford might also like this band: they have a similar joyous, freewheeling style, clearly having fun with each song they play. And, yes, the title track is a cover of that old Dick Gaughan folk song... Like I said, this is a class act! (Oh, yeah... by the way, their name is pronounced "ducks," like the little critters that go "quack, quack.") Recommended.
The Duhks "The Duhks" (Sugar Hill, 2005)


The Duhks "Migrations" (Sugar Hill, 2006)



(Produced by Tim O'Brien & Gary Paczosa)
Yeesh. From a lively, innovative Celtic/'grass crossover band, the Duhks has transformed themselves into a dreadfully self-important contemporary folk band, showily diverse and overstuffed with lofty lyrical ideals. The Celtic tinge still provides some savings grace, but most of the songs on here I found utterly insufferable. I guess the mellower Be Good Tanyas/Jolie Holland moments are okay, but the bluesy soul-folk growling slips all too easily into Odetta-ish territory, and it just doesn't sound right. I'm sure there's a big chunk of their fan base that will love this evolution, but I found very little on here I'd want to come back to, especially the tracks with Jessee Havey's pulled-out-a-plum, aren't-I-the-greatest, hey-look-at-me vocals on 'em... Sorry, but it drove me buggy!
The Duhks "Live At Merlefest, NC 4/24/09" (FestivaLink.net, 2007)

The Duhks "Live At The Backdoor Theater -- Nederland, CO: 4/29/08" (FestivaLink, 2007)

The Duhks "Fast Paced World" (Sugar Hill, 2008)


Glen Duncan "Glen Duncan" (OMS, 2002)



A real whiz-bang fiddler who's been around for a while, playing with Lonesome Standard Time, Longview and Rock County (as well as on a zillion studio sessions) but he shows no signs of slowing down on this zippy solo release. Duncan saws away in a variety of styles, from sizzling hoedowns to a few drippy Alison Krauss-y crossover arrangements. Pals including Earl Scruggs, Jesse McReynolds and Bobby Osborne pitch in on a tune or two... As with most all-instrumental fiddle albums, a little bit goes a long way, but it's all pretty good. Oh, wait: did I say "all instrumental"? Actually the last track, "Touch Of The Master's Hand," a deliciously goofy old-fashioned recitation tune with a not-so-hidden religious message. Nice album!
Stuart Duncan "Stuart Duncan" (Rounder, 1994)

---
Bluegrass Albums - Letter "E"
---