<! ST-SZ > <! MP3 09/20/09, 12/30/11 > <! update 09/20/09 > <! outside 00/00/00 > <! pix 09/20/09 - some > <! icons 12/17/10 > <! links 12/30/11 > <! UPDATES: 09/20/09 12/17/10 - added Statman page 12/30/11 - added Stonemans page > <! Geoff Stelling's Hard Times Bluegrass Band "Hard Driving" (Rooser Records/Stelling Banjo Works, 1974) (LP) B004G3MI0M Pete Steele "Banjo Tunes And Songs" (Folkways) Jim Shumate - Bluegrass Fiddler Supreme Smith Brothers Dirt Band "Once Over Easy" (Ham & Eggs, 1981) - bluegrass - SUMMIT - Summit "The Tall Brown Grass" (Turquoise, 1986) (LP) Jerry Stuart "Rocky Run" (County Records, 1978) PRIVATE Country Bluegrass Folk VIRGINIA (LP) Gary Strong & Hardtimes "Gary Strong & Hardtimes" (Central, xxxxx) (LP) - private Press Bluegrass Gary Strong "...And The Licking Valley Boys" (Old Homestead, xxxxx) (LP) B003XXA1WS - #90144 Mike Snider & Friends "1983 National Banjo Champion" (Tater Town, xxxxx) (Produced by Carl Jackson) - with Carl Jackson and Jerry Douglas Gordon Stone "Scratchin' The Surface" (1981) BLUEGRASS Summerdog "New Moon" (M&I) Sunday River Bluegrass Show "You Can Dress 'Em Up, But You Can't Take 'Em Out" (Biscuit City Records, 1977) The Sunnysiders "The Sunnysiders" (Ozark Mountain, xxxxx) (Produced by Ralph Sweat) Southern Rain "Looking For The Lighthouse" (xxxxxx, xxxxx) - seen in carlsbad > <! Stray Birds >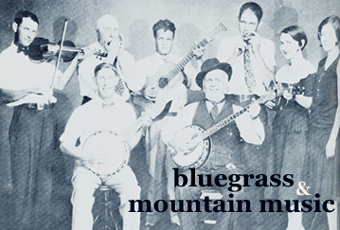 ---
Hi, there... This page is part of the Slipcue guide to various bluegrass artists, which is part of a much larger Hick Music website. This "guide" is not meant to be comprehensive or authoritative, just a quick look at a few records I've heard recently, as well as some old favorites. Comments or corrections are invited... and recommendations are always welcome!
This is the third page covering the letter "S"
---
A | B | C | D | E | F | G | H | I | J | K | L | M | N | O | P | Q | R | S / S-2 / S-3 | T | U | V | W | X, Y & Z | Comps | Other Country Styles
---
The Stairwell Sisters "The Stairwell Sisters" (Yodel-Ay-Hee, 2003)



The Stairwell Sisters "Recording No. 2: Feet All Over The Floor" (Yodel-Ay-Hee, 2005)



The second album by this SF-Bay Area fivesome is a fine set of squeaky, raspy old-time music with plenty of fiddle, banjo and twang... The songs are a nice mix of older material from the public domain and a half dozen originals written by the band members... These gals -- Lisa Berman on guitar, Martha Hawthorne on bass, Evie Landin on banjo, Stephanie Prausnitz sawing on the fiddle and Sue Sandlin on guitar -- hail from several other local bands and have a nice, relaxed feel as a band. Their new material fits right into the classic old-timey vibe -- if you like your stringband music "crooked" and uncompromised, like, say, Jim & Jennie or the Crooked Jades, this is a fine record to check out...
The Stairwell Sisters "Get Off Your Money" (Yodel-Ay-Hee, 2008)



(Produced by Lloyd Maines)

Art Stamper "The Lost Fiddler" (County, 1994)



Art Stamper "Goodbye Girls, I'm Going To Boston" (Rebel, 2000)



One of the finest and most versatile bluegrass/old-timey fiddlers around, Stamper really knows how to put a lot of feeling into his music. A nice mix of raspy traditional stuff and sweet melodic playing, with a few nice vocal tunes to boot; Stamper helped anchor the Ralph Stanley band for years, and is an outstanding peformer. Highly recommended!

Art Stamper "Wake Up, Darlin' Corey" (County/Rebel, 2004)



Veteran bluegrass fiddler Art Stamper, most recently known for his work in the Ralph Stanley band, bangs out another fine solo album, with old-timers Harry Bickel and Doc Hamilton on banjo and guitar, respectively. Tim O'Brien, who's getting to be kind of an old-timer himself these days, pitches in on a trio of tunes, singing and playing guitar, and the net effect is one fine twangy little album. Stamper hearkens back to the good old days of pre-bluegrass hillbilly music, but he approaches the old-timey style with none of the stiffness and stuffiness that many of today's revivalists emply. He realizes that Charlie Poole and all them fellers from the Great Depression era were having a good old time playing their tunes, and Stamper does a nice job bringing that loose, lively feel back into the music. All of his records are fun, and this one's a winner as well. Recommended!
The Stanley Brothers -- see artist discography
Pete Stanley & Wizz Jones "More Than 16 Tons Of Bluegrass And Other Fine Stuff (Roller Coaster, 2001)


This is a reissue of a 1966 album on Columbia Records' UK imprint, showcasing the guitar-banjo duo of Wizz Jones and Pete Stanley, two of the earliest English artists to master American-style bluegrass, years after the roots-oriented skiffle craze had died down. This CD also includes an additional album's worth of bonus material, mostly unreleased recordings from the vaults.
Pete Stanley & Roger Knowles "Banjo Bounce" (Transatlantic, 1973) (LP)

Pete Stanley & Roger Knowles "Picking And Singing" (Transatlantic, 1975) (LP)
(Produced by Ritchie Gold)
A dazzlingly good bluegrass'n'old-timey set from British banjoist Pete Stanley and guitarist Roger Knowles... This is really quite good -- an excellent repertoire, performed with vigor and conviction. There's a bluesy folk feel to many tracks that reminded me of Norman Blake (and indeed, they cover Norman Blake's "Last Train From Poor Valley," along with tunes by Charlie Poole, Red River Dave, J. E. Mainer, John Prine and the Osborne Brothers... An unusual album for the Transatlantic label, but a good one!
Ralph Stanley -- see artist discography
Ralph Stanley II & John Rigsby "Clinch Mountain Echoes: Songs In The Stanley Tradition" (Copper Creek, 1996)

Ralph Stanley II "Let My Hammer Ring" (Rebel, 1999)


Ralph Stanley II "Pretty Girls, City Lights" (Rebel, 2001)



I predict that Ralph Stanley, Jr. is going to become a big country star, sort of like Keith Whitley and Ricky Skaggs did after they left the Ralph Stanley band. He's a very talented musician, although he doesn't quite have the live-wire intensity that his dad has as a vocalist, and his bluegrass recordings don't have the same crackle and fire. But each of his solo albums have had slower, country-flavored tracks where his burnished, rumbling voice is really at its best. When I first Ralph, Jr. perform, he was a skinny little kid whose voice was still changing -- now that it has, he's got a real asset to work with: great tone and a soulful feel. Keep your eyes on this lad.
Ralph Stanley II "Stanley Blues" (Rebel, 2002)



This disc is more bluegrassy than Pretty Girls, but still has some countryish material. Again, he doesn't have the intensity of his old man, but that doesn't mean he's not a great performer. This disc has several nods towards the Stanley Brothers, including the title track, which Ralph Jr. penned himself. A slew of great bluegrass musicians back him up, and Ralph Sr. diets on two excellent gospel numbers.
Ralph Stanley II "This One Is II" (Lonesome Day, 2008)








Ralph Stanley II "Born To Be A Drifter" (Stanley Generation, 2011)



<! 12/11: no listing vocals seem a bit off, lazy? >
Rick Stanley & Bad Ridge "You Can't Smoke The Bluegrass" (Honey Camp Records, 1999)
Darn! Now you tell me! Well, the title track is kinda cute, full of druggie double-entendres, although this is hardly a hippie-billy newgrass outing. Mr. Stanley is, I believe, a nephew of the esteemed Dr. Ralph Stanley, and he's got the authentic truegrass spirit in his soul. Some nice, independently produced, straightforward truegrass, with a slight countryish bent, and good melodic picking. Worth checking out.
Andy Statman -- see artist discography

Jody Stecher "Going Up On The Mountain: The Classic First Recordings" (Acoustic Disc, 2000)



Amid the 1960s jugband scene, and well into the acoustic revival of the 1970s, '80s and '90s... and heck, right up to the present day, old-timey purist Jody Stecher has walked like a giant. This CD -- a reissue of his first solo album -- will show you why Stecher wins the "my repertoire is more austere than your repertoire" award. Old-timey fans will rejoice at this CD re-release of his first two albums, which were originally out on the tiny Bay Area label, Bay Records. Stecher has long been recognized as a pivotal member of the '60s folk-bluegrass revival, and particularly of the acoustic music scene in San Francisco. These early '70s recordings feature him along with a slew of well-known countrerculture acoustic types, such as John Herald, Eric Thompson, Fred Solokow and, of course, Stecher's long-time partner, Kate Brislin. It's a deliberately arid, high lonesome sound; Stecher tackles the music with a severity that's still unnerving today. He wants to make sure that listeners know this is "the real stuff," and his raw, live-wire delivery rivals that of Bill Monroe at his most intense. There's also a nice back-porch feel to the proceedings, a mix of devotion and informality that up-and-coming acoustic plunkers will strive to revive for decades to come. Recommended!

Jody Stecher & Friends "Snake Baked A Hoecake" (Bay, 1974) (LP)


A fine set of twangier-than-thou, hippie bluegrass, with a youthful Jody Stecher delving into Appalachian and Celtic culture, and a bit of Indian drone as well... Features a slew of shaggy Bay Area locals, including Fred Sokolow and Eric Thompson, all pickin' their little hearts out. A nice, fun, innocent little record. A half dozen of these tunes made their way onto the Classic First Recordings collection listed above; the rest of it's worth hearing as well.
Jody Stecher "Going Up On The Mountain" (Bay Records, 1977) (LP)

Jody Stecher & Krishna Bhatt "Rasa" (1982)

Jody Stecher & Kate Brislin "A Song That Will Linger" (Rounder, 1988)


Jody Stecher & Alasdair Fraser "The Driven Bow" (Culburnie, 1989)



A Celtic folk collaboration with Scottish-American fiddler Alasdair Fraser...
Jody Stecher & Kate Brislin "Blue Lightning" (Rounder, 1991)


Jody Stecher & Kate Brislin "Our Town" (Rounder, 1992)


Jody Stecher & Kate Brislin "Stay Awhile" (Rounder, 1995)


Jody Stecher & Kate Brislin "Heart Songs: The Old Time Country Songs of Utah Phillips" (Rounder, 1997)


Jody Stecher "Oh The Wind And Rain: Eleven Ballads" (Appleseed, 1997)



Jody Stecher & Kate Brislin "Songs Of The Carter Family" (Appleseed, 2000)



This Bay Area duo has long been a potent force in the old-timey revival scene, and here they capture the plaintive emotional longing of the Carter Family sound, although their take on things may be a bit softer and less desolate (or rowdy) than the Carters themselves. Still, this is pretty sweet and certainly loyal to the material. Nice stuff.
The Steel Drivers "Reckless" (Rounder, 2010)



Well, hot diggety! Here, at last, is something new under the sun. Bluegrass crossovers have taken a few, very well-defined forms over the last few years: the poetic "progressive" folk-fusions of the early 1970s, the spacegrass jazz of David Grisman and his followers, the flowery adult pop of Alison Krauss, and most recently the occasional banjo twinkle on a Nashville single or two. But these guys have come up with something new, a real mix of hardcore bluegrass and greasy, Southern roots music. Backed by a powerful but subtle band, lead singer Chris Stapleton pushes the boundary with gritty, impassioned vocals that bring Travis Tritt to mind, just without the swagger, or Danny Barnes without the hipster irony. The band runs a gamut of styles: there's the rompy-stompy rowdy side with "Guitars, Whiskey, Guns And Knives," and "Good Corn Liquor," as well as some straightforward high lonesome truegrass, as well as the yearning, rueful old-geezer ballad, "Where Rainbows Never Die." The album's brightest gem, though -- and a real surprise given what seems like a redneck-y tilt to the record -- is the stunning "Can You Run," an evocative historical ballad sung in the first person from the point of view of a Southern slave planning his escape during the chaos of the Civil War. Not just his escape, but his return to the South, coming back as a Union soldier to reclaim his freedom and his pride. The song is perfectly crafted and completely haunting: I had it ringing 'round in my head for several weeks. Unfortunately, Mr. Stapleton is said to have left the band after this album was completed, but if this record is a indication of what he (and they) are capable of, I'm sure there's more good stuff to come. Anyway, if you're looking for something that really puts a new twist on a traditional sound, you'll definitely want to check this one out.
The Steeldrivers "Hammer Down" (Rounder, 2013)


Steel Magnolia "Something Blue" (2008)


A now-defunct bluegrass band... Not to be confused with the Top 40 country band of the same name.
Wendy Burch Steel "Open Wings" (Dragonfly Bridge, 2012)


(Produced by Laurie Lewis)
Bluegrass-tinged, country-flavored folk music from Berkeley, CA. This album features several original songs by Ms. Steel (great name for an Americana singer!) as well as traditional material and bluegrass oldies from the catalogs of the Dillards and Bill Monroe. The backing band features Laurie Lewis and some of her pals (such as Todd Phillips, Tom Rozum and John Schott... a talented crew, for sure!) Lewis also sings harmony, as does Nell Robinson, another addition to the Bay Area bluegrass scene. This is a little more "folkie" than I go for, but a nice, local, DIY album nonetheless. If you're a Laurie Lewis/Kathy Kallick fan, you'll appreciate this as well.
The Steep Canyon Rangers "Old Dreams And New Dreams" (Steep Canyon, 2001)

The Steep Canyon Rangers "Mr. Taylor's New Home" (Bonfire, 2002)



The Steep Canyon Rangers "The Steep Canyon Rangers" (Rebel, 2004)



This is the third album by this talented new bluegrass combo, a mighty fine, mighty lively set from four talented North Carolina young'uns... The music has a loose-limbed bounce to it which bespeaks some alt-y inclinations, although they keep it pretty straight and pretty traditional sounding. Their sound is playful and open, with a loping bass, a sprightly banjo, soulful fiddling and bright mandolin... Best of all, this album is almost all original material -- a dozen new songs added to truegrass canon, along with one well-chosen Jimmy Martin oldie, and even a Nascar novelty song, a tribute to Dale Earnhardt... Midway through they lose a little steam, but overall, this is a pretty impressive effort by an up-and-coming band that we should all keep an eye on in years to come.

Steep Canyon Rangers "One Dime At A Time" (Rebel, 2005)



Damn fine traditionally-oriented modern bluegrass... The sometimes-thin vocals may take a little getting used to, but the song selection and musicianship are top flight, all the way. This is another fun, lively record from one of the most notable new truegrass bands around... If you like all those old country-tinged Jimmy Martin albums, then you'll wnat to check this band out as well!
Steep Canyon Rangers "Lovin' Pretty Women" (Rebel, 2007)



(Produced by Ronnie Bowman)
Another solid set of good-natured bluegrass'n'novelty numbers. For me, highlights include the title track, "Lovin' Pretty Women," which opens with a pretty impressive (and distinctive) mandolin riff, as well as banjo plunker Graham Sharp's "Call The Captain" (an instant classic) and the instrumental "Kuykendall," which I'm assuming is an homage to old-timey banjoist Arthur Kuykendall, though I could be wrong: it's a nice instrumental, either way. This one didn't "wow" me as much as some of their other albums, but it's nifty music nonetheless.

Steep Canyon Rangers "Deep In The Shade" (Rebel, 2009)



(Produced by Ronnie Bowman)
A swell set of sleek, modern melodic bluegrass with tight harmony vocals and a streamlined tunefulness that gives it a distinctly modern feel without sacrificing any of the band's connections to their bluegrass roots. The Steep Canyon boys have settled into a country-pop tinged territory, calling to mind voices from the past such as Jimmy Martin or even the early, "Flowers On The Wall"-era Statler Brothers. There's a couple of well-chosen cover tunes, notably a fine version of Merle Haggard's "I Must Be Somebody Else You've Known," and then an album's worth of amazing original material, including the tuneful, bouncy singalong "Have Mercy" and the modern-day hard-times ballad, "There Ain't No Easy Street (In The Town Where I Live)". All in all, a really great record -- the Rangers are a band that keep moving from strength to strength and from triumph to triumph. Check it out!
Steep Canyon Rangers "Nobody Knows You" (Rounder, 2012)



(Produced by Gary Paczosa)



<! seventh album >
Steep Canyon Rangers "Tell The Ones I Love" (Rounder, 2013)


Rafe Stefanini "Hell And Scissors" (County, 1999)


Rafe Stefanini "Glory On The Big String" (County, 2001)


Rafe Stefanini & Bob Herring "Fresh Coat" (Five-String, 2004)

Rafe Stefanini "Bluegrass Meadows" (Five-String, 2006)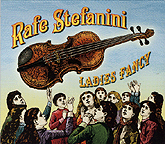 Rafe Stefanini "Ladies Fancy" (County, 2006)



Just plain gorgeous fiddle playing by a talented old hand... There's straight-ahead bluegrass and old-timey breakdowns, British/Celtic material, Cajun music, blues and a little bit of in-betweenish stuff, all played with a cheerfulness and aplomb that makes this disc quite delightful. Stefanini's wife Nikki Lee and daughter Clelia accompany him, as well as guitarist Jim Collier. If you like sweet, simple (sounding) fiddle tunes, then this album is for you. It's a keeper.

Rafe Stefanini & Clelia Stefanini "Never Seen the Like" (Yodel-Ay-Hee, 2009)



A delightful collaboration between bluegrass/old-timey multi-instrumentalist Rafe Stefanini and his daughter, fiddler Clelia Stefanini. Great stuff, with a wide variety of tunes. Particularly nice are their sweet, spooky, evocative fiddle duets... Recommended!


<! As leader * 1999 - Hell and Scissors (County) * 2001 - Glory on the Big String (County) * 2006 - Bluegrass Meadows (5-String) * 2006 - Ladies Fancy (County) [edit] With Bob Herring * 1995 - Old Paint (Yodel-ay-hee) * 2004 - Fresh Coat (5-String) [edit] With Bruce Molsky & Big Hoedown * 1997 - Bruce Molsky & Big Hoedown (Rounder) [edit] With Clelia Stefanini * 2009 - Never Seen the Like... [edit] With The Wildcats * Old Time Music (Marimac) * On Our Knees (Yodel-ay-hee) >

Adam Steffey "Grateful" (Mountain Home, 2001)



Adam Steffey "One More For The Road" (Sugar Hill, 2009)



(Produced by Barry Bales & Gary Paczosa)
A nice intersection between bluegrass, country and singer-songwriter folk, featuring the mandolin work and gruff vocals of Adam Steffey, a former member of Alison Krauss's formidable Union Station band. Krauss puts in an appearance (on "Warm Kentucky Sunshine") and Steffey is joined by several other Union Stationeers, including Ron Block, Barry Bales and Dan Tyminski, along with a slew of other top-flight, high-power bluegrass superpickers. Steffey is a gracious host, showing dazzling strengths as a soloist, but completely willing to give his pals the spotlight for much of the record. He also contributes three original songs, which perfectly compliment the mix of oldies (covers of Red Allen and Kris Kristofferson) with a bunch of fine contemporary tunes. A very solid album showcasing diverse styles, but rooted in straightahead traditional bluegrass -- rock solid and recommended!


<! "What Gives You The Right" "Warm Kentucky Sunshine" >
Larry Stephenson "Everytime I Sing A Love Song" (Webco, 1988)






<! 1988 project features David Parmley, Bill Emerson, Mike Auldridge, Rickie Simpkins, Ronnie Simpkins, Mark Newton, Sammy Shelor on a nice set including: >
Larry Stephenson "I Can't Stop Myself" (Webco, 1991)

Larry Stephenson "Born To Sing" (Webco, 1994)

Larry Stephenson "I See God" (Webco, 1996)


Larry Stephenson "Faraway In Tennessee" (Webco, 1996)

Larry Stephenson "Webco Classics Volume 5: Larry Stephenson" (Webco, 1999)





<! Larry Stephenson "Timber" (Webco, xxxxxxxxx) B0008KLVLE Larry Stephenson "Close My Eyes To Heaven" (Webco, 1994? 1993?) B000008MO7 Larry Stephenson "Timber" (Webco, 1993?) B000002X62 Larry Stephenson "Sweet Sunny South" (Action, 1993?) B00000EZG0 - CASSETTE >
Larry Stephenson "On Fire" (Pinecastle, 1998)


Larry Stephenson "Two Hearts On The Borderline" (Pinecastle, 2000)



Larry Stephenson "Heavenward Bound" (Pinecastle, 2001)



A nice, understated bluegrass gospel album, with down-to-earth, unflashy picking, and good group vocals. (Stephenson's voice may take a little getting used to, though -- he's got one of those high, nasal hillbilly voices, like Little Jimmy Dickens or some of the scragglier old-time singers from the Depression era had... But that ain't necesarily such a bad thing, now, is it?) Heartfelt and unpretentious.
Larry Stephenson "Clinch Mountain Mystery" (Pinecastle, 2004)



Larry Stephenson "Life Stories" (Pinecastle, 2006)



Mighty fine, no-nonsense, old-school bluegrass, with Stephenson telling stories (as promised!) in a straightforward, totally engaging manner. The unpretentiousness of this set is its biggest selling point -- couple that with top-flight musicianship and a complete absence of new-fangled, poppy production, and you've got yourself one really nice record. Although the sound is traditional, the songs are mostly of modern vintage or Nashville-ish lineage... There are a couple of Tom T. Hall tunes, along with oldies by Jim Reeves, Fred Rose and Lester Flatt... This was a nice record to just listen to from end to end; never a false note or stylistic misstep. Recommended!
Larry Stephenson "Thankful" (Pinecastle, 2008)


Wayne Stewart & Friends "Aspen Skyline" (Sierra Briar, 1979) (LP)


(Produced by John Delgatto)
An outstanding "progressive" bluegrass set with a song list that digs deep into the country-folk and Southern rock of the time. The album opens with a cover of the Allman Brothers' "Midnight Rider" and closes with "Ramblin' Man," mixing high lonesome classics by Bill Monroe and the Stanley Brothers with grassed-up rock songs by J. J. Cale and Stephen Stills. Wayne Stewart was a Kentucky native and childhood friend of newgrasser Sam Bush; he tried to make the scene in hippie California, but returned home in the early '70s to co-found a band called the Bluegrass Alliance. Then he ping-ponged around for a while -- he recorded an album with a teenaged Sam Bush spotlighted in the band Poor Richard's Almanac, and went back to the West Coast to kick around with the Dillards and other folks in SoCal scene. This album was his musical swan song -- according to the liner notes, Stewart got born again and gave up on the business side of music, but he agreed to record this album for Sierra Briar, and fronted a great band packed with little-known artists. Fiddler Vassar Clements adds plenty of tasty licks, and a couple of guys were in John Denver's early-'70s band, dobroist Steve Weisberg and banjo picker John Sommers (who had composed Denver's big hit, "Thank God I'm A Country Boy." Stewart was a fine picker himself, but it's as a singer that he really distinguishes himself -- his earthy, soulful, country-tinged vocals remind me of Peter Rowan's singing of the same era, rural stuff with a tinge of Jimmy Martin-style bluesiness. This is a nice record, definitely worth checking out!
Ernest Stoneman & The Stoneman Family -- see artist discography
Scotty Stoneman -- see the Stoneman Family
Carl Story -- see artist profile
Don Stover "Things In Life" (Rounder, 1972)



I'm so glad the digital age caught up to this sweet little album... now I don't have to wear my old vinyl copy out anymore! This is a style of bluegrass music that I just love -- humble, confident in its own worth, but back-porchy and still a little bashful. If you like the sweeter, more melodic side of say, Ralph Stanley, and don't feel the need for drag-race style instrumental fire, then check this quiet, unassuming album out. I was surprised (but very pleased) when Rounder reissued this disc -- it's always been a favorite, but it's so low-key it hardly seemed like a candidate for revival. So, hey, take advantage of its availability while you still can, before it goes out of print for another fifteen years! Also features some of the most understated mandolin work David Grisman has ever done.

Strange Creek Singers "Strange Creek Singers" (Arhoolie, 1972)



An old-timey classic, joining Hazel & Alice up with Mike Seeger and Tracy Schwarz of the New Lost City Ramblers. They open the album with a rough-hewn shape-note song ("When I Can Read My Titles Clear"), just to let us know that they've got the real low-down on this mountain music... Then they gradually ease into more melodic, bluegrassy terrain. It's great stuff from start to finish, originally recorded between 1968-70.

Strength In Numbers "Telluride Sessions" (MCA Nashville, 1998)



A bunch of newgrass usual suspects -- Sam Bush, Jerry Douglas, Bela Fleck, Edgar Meyer and Mark O'Connor -- get together for a mellow set of mildly twangy instrumental tunes. For Fleck, this is a positive return to roots (I guess), but traditional 'grass fans will still find their attention wandering, and wonder what happened to the other guys in the band. It's okay, not great, just more noodly new acoustic easy listening. At least they stick to the acoustic side of things and don't indulge much in the way of wild stylistic mood swings.
Stringbean - see artist discography
Marty Stuart -- see artist discography
Summerdog "Blue Grass" (Peek Records, 1978)
This is the first album by the Summerdog Bluegrass Experience, Mariachi And Swing Ensemble (their original name, it was a little unwieldy...) was a fixture on the Tucson, Arizona music scene of the 1970s and early '80s... They only recorded three albums but they cut a wide swath in the Southwest and West Coast, where they frequently toured...


<! Summerdog Bluegrass Experience, Mariachi and Swing Ensemble Tom Rozum was an early member Ed Davenport, bass "...banjo player and founding member Chip Curry, who now lives in San Jose, Calif" >
Summerdog "Tucson, AZ" (M&I, 1979)

Summerdog "New Moon" (M&I, 1980) (LP)





<! Summerdog "Summerdog: 1978-1982" (2012) (CD) >

Summertown Road "Summertown Road" (Rounder, 2010)



(Produced by Don Rigsby)
Ambitious contemporary bluegrass, with a storytelling style that brings those old, early-1970s "progressive bluegrass" records to mind. Fans of old Country Gentlmen, etc. might also enjoy these fellas... The talent includes mandolinist John Rigsby on vocals and banjoist Jack Hicks (an alumnus of many, many classic bands...) providing a lot of the band's musical oomph. Nice stuff!


<! 144 x 144 >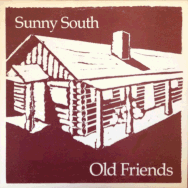 The Sunny South "Old Friends" (Grassroots, 1983) (LP)


(Produced by Sunny South & Michael O'Rourke)
These fellas from Portland, Oregon play nice, simple, straightforward traditional bluegrass, with songs from the catalogs of Lester Flatt, Bill Monroe, Ralph Stanley, Benny Martin and others. This self-released record also includes two strong originals, "Call Me Your Darlin'," written by banjo player Michael Stahlman, and "Old Friends," by the band's mandolin picker Dave Elliott. Sweet stuff, all around -- a nice, unpretentious indie album, with glowing liner notes from West Coast bluegrasser Vern Williams...
Bryan Sutton "Ready To Go" (Sugar Hill, 2000)


Bryan Sutton "Bluegrass Guitar" (Sugar Hill, 2003)



Plus a little assist from Tim O'Brien on mandolin, Tim Crouch on fiddle, and coupla other hot pickers. A smooth all-instrumental album; a little too smooth for my tastes, but not a bum note to be heard from beginning to end.


<! 144 x 144 >
Bryan Sutton/Various Artists "Not Too Far From The Tree" (Sugar Hill, 2006)



An exemplary set of bluegrass and grass-ish duets from a ubiquitous session player who wants to point folks back to some of the players who have influenced his sound. Many of these super-pickers are household names -- Sutton's boss, Ricky Skaggs, as well as Earl Scruggs, Doc Watson, Jerry Douglas, Tony Rice -- and digging back a little further we find Dan Crary and Norman Blake, who made their mark in the 1970s but who are less well-remembered among the post-O Brother bluegrass fanbase... Then there are a few left-field choices, such as George Shuffler, an old-timer whose unusual, minimalist "crosspicking" style is highly regarded among the git-picking elite, and Sutton's own dad, Jerry Sutton. It's a nice, unassuming set that will seem alternately lulling and refreshingly heartfelt. Worth checking out!


<! 144 x 144 >
Bryan Sutton "Almost Live" (Sugar Hill, 2009)



(Produced by Bryan Sutton)
A nice set of upbeat, mostly-instrumental bluegrass tunes, with some fine flatpicking by guitarist Bryan Sutton, and sweet, sympathetic accompaniment from his all-star cast of guests. Bela Fleck, Russ Barenburg, Sam Bush, Jerry Douglas, Stuart Duncan, Tim O'Brien, Chris Thile and others join in the jams, tunes that tend towards light, joyful, inventive bluegrass/newgrass romps. Sutton also has a lot of fun with the Django-styled gypsy jazz romp, "Le Pont De La Moustache," one of several just-for-fun songs. Nice picking, with vocals on a couple of songs, including the Delmore Brothers classic, "Gonna Lay Down My Old Guitar," which appropriately enough closes the album. Give it a spin!


<! 144 x 144 >

Bryan Sutton, David Holt & T. Michael Coleman "Ready For The Times" (Sugar Hill, 2013)


Bryan Sutton "Into My Own" (Sugar Hill, 2014)


---
Bluegrass Albums - Letter "T"
---