<! MP3 05/05/10 > <! outside 00/00/00 > <! pix 00/00/00 > <! icons 12/21/10 > <! UPDATES: 00/00/00 > <! BL-BO >
---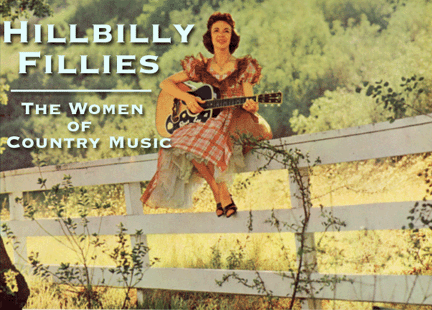 Welcome to my overview of women in country music, with reviews ranging from folk and bluegrass to honkytonk, rockabilly and Nashville pop. This is the second page covering the letter "B."
---
A | B-1 / B-2 / B-3 | C | D | E | F | G | H | I | J | K | L | M | N | O | P | Q | R | S | T | U | V | W | X, Y & Z | Comps
---
Jeanne Black "A Little Bit Lonely" (Capitol, 1961) (LP)


Mostly known as a one-hit wonder, in 1960 Jeanne Black sang "He'll Have To Stay," an answer song based on the Jim Reeves classic, He'll Have To Go." That song hit the Top Ten, and is included here on her lone solo album, although lightning didn't strike twice and Ms. Black faded from sight with amazing finality. Alas.
Nancy Blake - see artist discography
J'Anna Blossoms "J'Anna Blossoms" (Paradise Arts, 1978) (LP)
Fiddler J'Anna Blossoms saws her way through petal-powered, flowery classics such as "Blackberry Blossom," "Orange Blossom Special" and "Peach Blossom."
Liz Boardo "Liz Boardo" (Roell, 2006)



I'm not sure, but I think this CD is a reissue... It doesn't include either of Boardo's (minor) hits from 1987, but it definitely has an '80s feel. Anyone know for sure?


<! 1 Feels Like Love 2 Miserable Lonesome Blues 3 You Make Me Feel So Good 4 First Time I Saw You 5 I've Always Been Forgiving 6 I Forgot to Remember 7 You're Making It Easy 8 Help Yourself to My Heart 9 Don't Drop Me I'm Fragile 10 Bye Bye Love 11 Take Good Care of My Baby >
Ginger Boatwright "Fertile Ground" (Flying Fish, 1991)



One of the driving forces behind the poppy early '70s newgrass band, Red, White & Bluegrass, singer-songwriter Boatwright returns with a talky, folky, mid-tempo album that doesn't really wow me, but may appeal to fans of mature, high-concept "progressive" bluegrass. An all-star cast of "usual suspects" superpickers back her up, including folks such as Jerry Douglas, Sam Bush, Doug Dillard, Mark O'Connor... The overall effect is similar to what Nanci Griffith or, later, Alison Krauss would record. It sounds okay in a broader bluegrass mix, but taken as an entire album, feels a little too intellectual for me. Good stuff, though, for the style!
Ginger Boatwright "Sipsey" (2000)


Ginger Boatwright "Inside The Gate" (2007)


A gospel offering...
Suzy Bogguss - see artist discography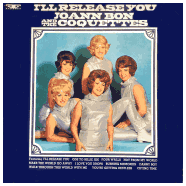 Joann Bon & The Coquettes "I'll Release You" (MTA, 1968) (LP)


(Produced by Roy Drusky)
The Coquettes were an all-female '50s vocal group from New York, led by soloist Joann Bongiorno... Originally they represented a sort of whitewashed version of streetcorner doo-wop singing, and worked with mainstream pop bandleaders such as Ray Conniff. Here, more than a decade after their first singles, they reemerge with a set of country songs, including '50s oldies, then-current hits and the title track, "I'll Release You," an answer song to Eddie Miller's "Please Release Me," a 'Fifties hit for Ray Price that UK pop singer Engelbert Humperdinck had revived in 1967. Somehow the Coquettes were in Roy Drusky's orbit -- maybe they sang backup for him? -- and he is credited as producing this album. Frankly, I found it pretty lackluster -- the arrangements are pretty bland and the vocals don't coalesce into particularly strong group arrangements. But I suppose it's worth checking out if you're digging deep into country-gal singing, or really dig the Nashville Sound.
Joann Bon & The Coquettes "Looking And Searching" (MTA, 1969) (LP)







Joann Bon & The Coquettes "What Now My Love?" (Camelot, 19-??) (LP)
(Produced by Jan Curtis & Denny Collins)



<! http://doo-wop.blogg.org/themes-_coquettes__2_-387715.html Joann Bongiorno (Vocal/Accordion/Sax) Ruth Russo (Vocal/Guitar/Trumpet/Banjo) Carole Schneider (Vocal/Guitar/Trombone) Karen Chanda (Vocal/Bass) Vocal & Instrumental group from New York , variously a quartet or quintet. They were a popular lounge band throughout the '50s/'60s and appeared in venues throughout the United States. The Group cut two singles for Columbia and two others for MGM between 1957 and 1960. Joann Bongiorno, Ruth Russo and Carole Schneider wrote "Won't Somebody Hear My Prayer" for MGM. This is the same group (with several members change) who had a minor hit in 1967, "I'll Release You," an answer to Engelbert Humperdinck's hit "Please Release Me. Joan Bon (often credited as Joann Bon) and The Coquettes were a popular girl group in the late 1960s, who cut five singles and two album for MTA between 1967 and 1969. >

Emily Bonn "Songs From Alabama Street" (2009)


Bonnie Blue Eyes & Bob Atcher "The Tophand Of The Cowhands" (Binge Discs, 1998)


A delightful set of western tunes, soft heartsongs and lighthearted novelty numbers from the husband-wife duo of 1939-1946 Bob Atcher and Bonnie Blue Eyes (aka Loeta Applegate, who was married to Atcher until 1945, when they split the act. She retired, he went on the do a lot of TV and radio work in and around Chicago... ) Included is her parody/answer song, "Seven Beers With The Wrong Man" -- one of the first country hits by a solo female artists -- and his comedic version of "Thinking Tonight Of My Blue Eyes," along with sweet western standards such as "Cool Water" and Johnny Bond's "Poor Little Rose." It's all lovely stuff; understated and sentimental, and with sweet vocal harmonies. These recordings catch the duo at the peak of their commercial fame. Nice stuff... Recommended!
Bonnie Blue Eyes & Bob Atcher "The Golden Age Of Bob Atcher & Bonnie Blue Eyes" (Binge Discs, 1998)

Bonnie Lou "Doin' The Tennessee Wig Walk" (Westside, 2000)

Bonnie Lou "Bonnie Lou Sings!" (Collector's Gold)

Bonnie Lou "Danger! Heartbreak Ahead" (BACM, 2005)


(Available through the British Archive of Country Music website.)
Patty Booker "I Don't Need All That" (PMS, 1999)



Patty Booker & Rick Shea "Our Shangri-La" (Tres Pescadores, 2003)



(Produced by Rick Shea)
A fun set of hillbillied-out duets that mostly mine a novelty-oriented "You're The Reason Our Kids Are Ugly" terrain, very similar to Melba Montgomery's comedic duets with George Jones and Charlie Louvin or some of the funnier Loretta Lynn-Conway Twitty duets. Booker and Shea come close to lapsing into trailer-park stereotypes, but manage to keep things real, and inject a genuine sense of country pathos into their stories of broken love and underfunded romance. Definitely worth checking out.


<! 144 x 144 >

Patty Booker "Fire And Brimstone" (Tres Pescadores, 2007)


Debby Boone "The Best Of Debby Boone" (Curb, 1990)



Another one of the Curb label's refreshingly straightforward best-of sets... This compact, ten-song collection includes Boone's biggest hits from the late 1970s, when she was both a huge MOR pop star, and a semi-legitimate country singer. All the albums these songs came from appear to be out-of-print, so this is probably the best way to hear them. Keep in mind that her biggest hit, "You Light Up My Life," is perhaps the single most heinous pop song of the 1970s. After this era, Boone devoted herself almost entirely to recording Christian pop. Oh, and FIY, she's Pat (see below) Boone's daughter... and Red Foley's granddaughter, too! What a family!
Debby Boone "You Light Up My Life" (Curb-Warner, 1977) (LP)

Debby Boone "Midstream" (Curb-Warner, 1978) (LP)

Debby Boone "Debby Boone" (Curb-Warner, 1979)

Debby Boone "Love Has No Reason" (Curb-Warner, 1980) (LP)

Debby Boone "Savin' It Up" (Curb-Warner, 1980) (LP)

Sarah Borges "Silver City" (Blue Corn, 2005)



Sarah Borges & The Broken Singles "Diamonds In The Dark" (Sugar Hill, 2007)



A muscular mix of driving, streamlined roots-rock and twang from this LA-based powerhouse. Borges opens the album with the propulsive "The Day We Met," which recalls Ryan Adams's finer, younger moments, then abruptly shifts gear into the power-poppy, Bangles-ish "Come Back To Me." Having established her multi-genre bona fides, she settles back into a roots-rock tone that strongly recalls Lone Justice, along with a dash of Tom Petty and Sheryl Crow. Apparently this is her second album, and though she'd formed an all-new lineup of her band, she's still working with rock producer Paul Q. Kolderie (known for his work with Radiohead and The Pixies...) There are several stand-out songs as well as a few others that are less distinctive. Overall, this is a strong, noteworthy album, and although it seems likely she'll head into a more rock-oriented direction, Borges has the potential to be a dominant figure on the Americana scene. We'll see which way the wind blows... In the meantime, I'm sure plenty of folks will dig this disc.


<! 144 x 144 >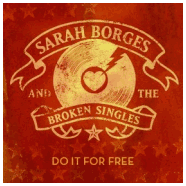 Sarah Borges "Do It For Free" (EP) (Sugar Hill, 2009)


An intriguing three-song sampler, with two rock songs bracketing a pleasantly twang-ful alt-country track. The title song is a loud, backbeat-a-licious hard rock song that's pure Joan Jett; the last track is more of a would-be alternative tune that's fairly anemic by comparison. This disc might be a little schizo, but she does deliver on both the head-bang and the twang, so I'd say it's still up to her which world to conquer. Country fans can stick with the lone twang tune, "Friend Of A Friend".

Sarah Borges "The Stars Are Out" (Sugar Hill, 2009)



(Produced by Paul Q. Kolderie)
Amid a music industry devoted to pigeonholing our every desire, LA's Sarah Borges really stands out for her commitment to stylistic diversity. As with her earlier releases, she's all over the map: this album opens with "Do It For Free," a thumping, banging, anthemic hard-rock number ala Joan Jett or the Runaways, then coasts into bright bubblegum pop and, yes, still a bit of twang. There are alot of interesting cover tunes as well... The most surprising inclusion is a cover of Smokey Robinson's 1970s' AOR hit "Being With You", which gives way to a cover of the Magnetic Fields '80s-ish synth-ballad "No One Will Ever Love You." It's the hard-rockin' stuff that'll stand the best shot at getting her onto the radio and into the charts, but it's also nice to see an artist wiling to take a chance by sticking with her interests in so many different styles. My pick here would be "Ride With Me" -- it's the twangiest tune on the record.


<! 144 x 144 >

Sarah Borges "Live Singles" (Suck A Bag Of Discs, 2010)


Libbi Bosworth "Outskirts Of You" (Freedom, 1997)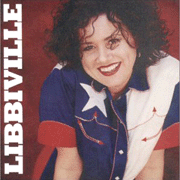 Libbi Bosworth "Libbiville" (Ramble Records, 2001)



Wow. Yahoo! A super-likable, flat-out fun, indie-billy album from down Texas way... Rosie Flores fans might want to check this one out... If anything, Bosworth is a much more solid country singer, and the songs -- about half of which Bosworth wrote -- are uniformly great. Lloyd Maines, Johnny Gimble and Gurf Morlix are among the musicians lined up on this fine disc; Morlix also contributes a couple of tunes to the playlist. Texas yodeler Don Walser joins her for a spirited version of "Something To Brag About In You," an old duet hit for Charlie Louvin and Melba Montgomery (and George & Tammy, as well...) Great album; highly recommended!

Margie Bowes "Margie Bowes Sings" (Decca, 1966) (LP)


She was not a great singer, it's true, but Margie Bowes had a welcome roughness to her (in comparison to some of the other country gals of the time...) She was a minor player in the early '60s, marrying Doyle Wilburn in '61 and cutting a few singles here and there, as well as several excellent duets with George Jones. This was her first big break, a full-length LP for Decca. The label obviously pressured her into singing as much like Loretta Lynn as possible, and she does a fine job of it, particularly on songs that have a good backbeat... On ballads she was a little shakier, and while she doesn't necessarily display much individuality on here, this is still a nice record, particularly for anyone looking into the history of women in country music. Worth checking out.

Margie Bowes "Today's Country Sound" (Decca, 1968) (LP)


A fun album if you can track it down. Sure, the musicians are mostly phoning it in, but there's still some spunky material and a few good novelty songs. There's also an odd, interesting assortment of little-known songwriters, including up-and-comers like John Hartford and Tom T. Hall (whose "Mrs. Cooper's Tea Party" is an album highlight, as well as one by Willie Nelson. She also recorded a couple of tunes by gals like Lola Jean Dillon ("Lonesome Woman") and Betty Robinson ("Baby's Back Again") And check this out: she recorded "D-I-V-O-R-C-E" a right around the same time Tammy Wynette did; wonder who won that chart battle?


<! Gatherin' Dust, Remembering, Baby's Back Again, You Ought To Hear Me Cry, Break My Mind, Why Do You Do Me Like You Do, Broken Hearted Too, Lonesome Woman, Mrs Cooper's Tea Party, D-i-v-o-r-c-e, Billy Christian > <! several early singles on Hickory and Mercury >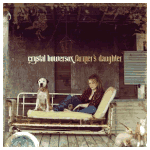 Crystal Bowersox "Farmer's Daughter" (Sony-Jive/19 Recordings, 2010)



(Produced by David Bendeth)
Normally I'm not that big on bashing former American Idol contestants just because they were American Idol contestants... I mean, Carrie Underwood's alright, and I think she was on there once, right? Anyway, the reason I don't like this album (and I'm apparently in the minority) is because the arrangements are uneven and awkward, and Bowersox's voice doesn't really wow me. It's kind of a clunky mix of folkish "adult pop" and brash Nashville Top 40... and was pitched as a rock record (where it did pretty well.) I dunno, I mean I get that the photgenic, twenty-something Bowersox has some of same the youth appeal as Taylor Swift, but she strikes me as a lesser light. But I can see the appeal, and I am curious to see where she goes from here...
Crystal Bowersox "Once Upon A Time..." (EP) (Self-released, 2012)



Released on the heels of her Idol success, this 5-song EP is in more of a singer-songwriter-y mode, and very demo-tapey... Also not as country as her major-label stuff; more of a folkie feel, somewhere between, oh, Lucy Kaplansky and Taylor Swift. Doesn't really resonate with me.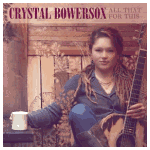 Crystal Bowersox "All That For This" (Shanachie, 2013)



(Produced by Steve Berlin)
American Idol runner-up Crystal Bowersox has dabbled in twang, but I'm not sure I'd really call this rock-soul outing a "country" record. Still, a tune like "Till The Whiskey's Gone" could make it in the charts... Meanwhile, folks who are into mainstream-y genre-busters like Shelby Lynne might want to give this a whirl. There's a pretty similar soul-tinged, rootsy vibe.
Margie Bowman "From The Heart Of Margie Bowman" (Ranger Records)
(Produced by Forrest Green)
This gal from the town of Ozark, Arkansas wrote most of the songs on this album, adding a few cover tunes from the likes of Merle Haggard, Kris Kristofferson and Loretta Lynn. Bowman was a rough, rural vocalist -- although she pays homage to Loretta, her roots run a little deeper, back to foremothers such as Kitty Wells and more particularly to Jean Shepard, whose proto-feminist anthems are echoed in Bowman's own lyrics. This is best borne out on the album's second track, "Lord, Did You Think Of Lonely Women," in which she directly confronts God (yes, that God!) about the religious double standards that make it okay for men to seek comfort in sex, but don't allow women to do the same. That's probably the most striking song on here, but there are several that are quite good. Bowman is backed by producer Forrest Green and his band, the Rangers, a veteran of the 1950's country scene and former Arkansan himself, who moved to Michigan and settled into a second act as an indie record producer... His band adds a lively, melodic, steel-driven twang, reminiscent of Lynn's best work from the '60s; the album isn't that well-produced, and Bowman's phrasing sounds a little stiff -- nerves, maybe? -- but it's still a cool record. Not entirely sure when this was made, but I'm guessing it was around 1974-75, based on the album art and on the cover tunes: "Me And Bobby McGee" was from the late '60s, but Haggard's "Hlding Things Together" came out in '74. Anyone out there know for sure?
Carla Bozulich - see artist profile
---
Hillbilly Fillies - More Letter "B"
---



Hick Music Index
Sisters Who Swung: Women In Jazz & Blues


---

<! BB: 06/22/10 Judy Bailey Lynn Bailey Mary Bailey Marcia Ball Ava Barber Debra Barber Kathy Barnes Kathy Bauer Susi Beatty Kathy Bee Molly Bee Vivian Bell Stephanie Bentley Barbi Benton Crystal Bernard Vicki Bird Jeannie Black "He'll Have To Stay" answer song Karon Blackwell (sic?) Jewel Blanch Liz Boardo The Bonners (family band, '88) Debby Boone Susie Brading Carolyn Bradshaw Sherry Brane Kippi Brannon Jebry Lee Briley Lane Brock Karen Brooks Josie Brown '73-74 Marti Brown '73 Shannon Brown Sherry Bryce ** Beverly Buff The Burch Sisters Wilma Burgess Kathy Burdick (w/ Dickey Lee) Jackie Burns '69 Brenda Byers Judy Byram >