<! MP3 05/06/10 > <! update 05/06/10 - need to update Faith Hill; 06/28/10 - updated Becky Hobbs, some BB > <! outside 06/28/10 - BB > <! pix 00/00/00 > <! icons 12/22/10 > <! Gal Holiday "...The Honky Tonk Revue" (Honky Tonk Revue Music, 2006) B000NIIXKI B00370JQ3W Gal Holiday & The Honky Tonk Revue "Set Two" (HTRP Music, 2010) B003PIUCKC B003U73M5A - includes "Jones On The Jukebox" B003U78VOC and a version of "Sixpack To Go" B003U73MIW Gal Holiday & The Honky Tonk Revue "Last To Leave" (HTRP Music, 2014) B00H5B7JXS B00JRIV4PG (Produced by Gal Holiday & Misha Kachkachishvili) - from New Orleans >
---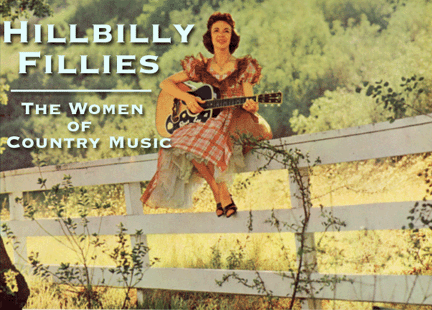 Welcome to my overview of women in country music, with reviews ranging from folk and bluegrass to honkytonk, rockabilly and Nashville pop. This is the first page covering the letter "H."
---
A | B | C | D | E | F | G | H-1 | H-2 | I | J | K | L | M | N | O | P | Q | R | S | T | U | V | W | X, Y & Z | Comps
---
Terri Hendrix "The Spiritual Kind" (Wilory, 2007)



(Produced by Lloyd Maines)
A sweet, goofy set of twangy/folkie tunes that ponder the questions of life and find comfort in the simpler things, such as planting a garden and kicking back on your porch on hot summer days. Ms. Hendrix has a lot in common with Victoria Williams, who also extolled the joys of simple, rural living, although Hendrix is more direct and way less daffy. But f you like that kind of unhurried, un-rock star vibe, this album may have a lot to offer you.


<! Audie Henry "Audie Henry" (xxxxxxxxxxx, 1985?) (LP) B003F7V1IK >
Casey Henry "Real Women Drive Trucks" (Arrandem Record, 2001)


A swell set of independently-released bluegrass instrumentals, with a compact family band led by banjoist Casey Henry, whose got a real snap and bounce to her style. Jason Carter fiddles and Missy Raines thumps the bass, while Lynn Morris and Marshall Wilborn guest on various tracks... itŐs a high-caliber cast for a high-caliber album... Recommended!


<! Casey Henry "Outside The Fence" (Self-Released, 2007) B0019A1V4O B0011CZR40 same artist??? >

Caroline Herring "Twilight" (Blue Corn, 2001)



A nice mix of Judy Collins-ish singer-songwriter folk, and more countryish leanings. This Austin-area transplant has assembled plenty of high-powered pals to back her up, including pedal steel stalwart Lloyd Maines and bluegrass hippiebilly Peter Rowan. Nice understated album, gets a little drippy at times, but she defintely has a way with a melody, and a certain spark that gets your attention. Kate Wolf's fans should check this gal out; there's a similar feel that might be appealing.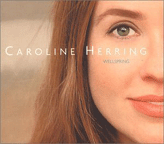 Caroline Herring "Wellspring" (Blue Corn, 2003)



This Austin-by-way-of-Mississippi singer-songwriter gets growly and throaty enough to garner the inevitable simplistic comparisons to Lucinda Williams, but has a good, strong, listenable sound that will hold your attention through the length of the album. The first half of the disc is "tougher" and more country sounding; midway through a more overtly folkie sensibility takes hold, particularly on the topical political tune, "Mistress." Herring's vocals are a bit mumbly and her music seems rather familiar, but the tone and feel are quite nice. Her previous album had a ton of big-name guest stars; this time around it's Kelly Willis who sits in to add some glamour, throwing on some nice harmony on "Jewels," early in the album. Nice record -- definitely worth checking out!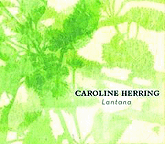 Caroline Herring "Lantana" (Signature Sounds, 2007)



(Produced by Caroline Herring & Rich Brotherton)
A fine contemporary folk album from one of the rising stars of the scene... I didn't find this quite as striking as her last couple of records (which I really loved!), but it is a very solid set, perfect for the coffee-house folk fan faithful. One song really stands out, "Song For Fay," a song about faith and resignation that I had heard earlier on a compilation I reviewed a while ago -- that song is a real dazzler!
Caroline Herring "Camilla" (Signature Sounds, 2012)



Susan Hickman "Susan Hickman" (Clover Entertainment, 2010)



(Produced by Doug DeForest)
Well, if people still shopped for music in physical stores, Susan Hickman would have an advantage because her records would be right next to Taylor Hicks, which, as a commercially-oriented country artist, might be kind of an plus. On her debut album, Hickman throws herself wholeheartedly into the Top Forty sound, albeit the Top Forty of a few years back, crossover power ballads in the style of Sara Evans, Martina McBride and Carrie Underwood. It's a little too glossy and calculated for my tastes, but I can certainly imagine this Texas gal turning a few heads and making a big splash in Nashville. Let's watch and see what happens...
Jewly Hight "Darlin' Understand" (Self-Released, 2007)



(Produced by Jewly Hight, Bob Nickerson & Chad Watson)
This disc was hyped as an "Americana" album, but I found it more on the "rock" end of the spectrum, and not in a way that really appealed to me...
Highway 101 "Highway 101" (Warner, 1987)


Highway 101 "Highway 101, Volume Two" (Warner, 1988)


Highway 101 "Greatest Hits" (Warner, 1990)



This too-brief, 10 song best-of may be stingily programmed, but other than being kinda on the short side, it sure is good! Singer Paulette Carlson is the real deal, a rural, heartfelt honkytonker who really gets into her lyrics and who writes and picks some mighty fine material. Her song, "The Bed You Made For Me" is an old-fashioned weeper in the first degree, and the rest of this disc meets the high standard set by that early hit. She's joined by Cliffie Stone's son Curtis, and an able band with a real feel for country twang... The band plays with crispness and conviction, and cheerfully revels in revisiting the bouncy formulae of the past, particularly the low, ringing trucker-ific bass lines and doubled guitar lines of the early '70s. This is what "poppy" country oughtta sound like... and it's definitely a keeper as far as I'm concerned!
Highway 101 "Bing Bang Boom" (Warner, 1991)



This was the first post-Paulette album, and they thank her in the liner notes for "her contribution" to the band... Unfortunately, they weren't able to replace her with a singer of equal caliber... Oh sure, on the romping, upbeat title track, which kicks the album off, it seems like it might just work... The new gal, Nikki Nelson, sounds like a slightly rowdy version of Rosanne Cash, and she plows through the song with gusto, riding on top of the wall 'o' sound production like a pro... But it soon becomes clear that neither she nor the guys in the band are completely on top of their game. Nelson can belt it out, but her phrasing is weak, and often she lets songs fall flat. The by-rote songwriting and musicianship don't help her much, either... The Highway crew may still be playing with plenty of twang, but not with much inspiration. This is okay, but it's also a little sad. some songs stand out, like "River Of Tears" and "Bing Bang Boom," but others are duds.
Highway 101 & Paulette Carlson "Reunited" (Willow Tree, 1996)


Hwy101's original singer, Paulette Carlson, left the band early on, and they started to coast off the charts after that... She rejoined them for this album, six years after they called it splits in 1990. It's a pretty good record, even if it didn't dent the charts. Carlson has an, um... odd voice, but she really carries most of these songs, and the band is right there behind her, playing a reasonably rootsy mix that recalls the Billy Sherrill countrypolitan formula at times, and at others just sounds like a plain old, pedal-steel happy country combo. It's definitely worth checking out, especially (but not only) if you were a fan of the band's original lineup.
Highway 101 "Big Sky" (Keytone, 2000)


Kinda rootsy, but also not entirely up to snuff. It's interesting to hear how once-big bands can slide sideways when the spotlight's no longer on them... Hwy101 got rootsier, but they didn't have a big budget, to the music sounds kinda thin. It's okay -- fans will want to check this out, but for non-fans, I'm not sure this would be a keeper. Lead singer Chrislynn Lee is okay; fans of Paulette Carson may find something to object about, but the formula hasn't really changed much...
Faith Hill -- see artist profile
Goldie Hill -- see artist profile
Kim Hill "So Far So Good" (BNA, 1994)


(Produced by Wayne Kirkpatrick)
The country debut album of a singer who is better known for her work as a Christian pop singer... She has a very husky, unusual voice; she almost sounds like Lyle Lovett(!) This features ten songs written by producer Wayne Kirkpatrick; includes the song "Janie's Gone Fishin'," which hit #68 on the Country charts... The music is overproduced Nashville stuff, not really my cup of tea.
Tish Hinojosa- see artist discography
Becky Hobbs -- see artist profile

Louise Hoffsten "Knackebrod Blues" (Memphis International, 2002)


For decades, the blues have become so tame and tradition-bound that hearing a new artist come along and make the style sound rough and dirty again is almost like a divine revelation: Oh, so you mean modern blues don't have to be so goddamn boring?? Wow!! So let's welcome Louise Hoffsten, a slight, plain-featured blonde whose tiny voice expands to fill in the spaces left by her a remarkably muscular electric combo. Knackebrod Blues may be the most dynamic, energizing blues album of the last ten years. More remarkable still is that Hoffsten is actually from Sweden, and that her previous albums were more in a quiet, offkilter indierock-ish mode... Here she brings a sexy, slightly trashy, jagged-edged Joan Jett-like feel to these songs that is at once electrifying and alluring. Recommended!
Kelly Hogan "The Whistle Only Dogs Can Hear" (Long Play, 1996)

Kelly Hogan & The Pine Valley Cosmonauts "Beneath The Country Underdog" (Bloodshot, 2000)


Wendy Holcombe "Memories Of Wendy" (Adonda Records, 2010)



A banjo and guitar prodigy, Birmingham, Alabama's Wendy Holcombe made her debut on the Grand Ole Opry in 1975, at the age of twelve(!) Both talented and telegenic, she went on to appear on Hee Haw and to tour with established bluegrass stars such as Bill Monroe and Mac Wiseman, and landed steady work as a television actor in the early '80s. Sadly, Holcombe died at age 23 as the result of cardiomyopathy. This posthumous album is an impressive collection of recordings with Holcombe delivering dazzling and precise banjo and electric guitar riffs... She was a real superpicker!
Gal Holiday "...The Honky Tonk Revue" (Honky Tonk Revue Music, 2006)



The debut album from an awesome retro-honkytonker from New Orleans...
Gal Holiday & The Honky Tonk Revue "Set Two" (HTRP Music, 2010)



Includes "Jones On The Jukebox," one to add to your list of George Jones tribute songs, as well as a and a version of "Sixpack To Go," which I always appreciate.
Gal Holiday & The Honky Tonk Revue "Last To Leave" (HTRP Music, 2014)



(Produced by Gal Holiday & Misha Kachkachishvili)

Jolie Holland "Catalpa" (Self-Released, 2003)



This is one of the most distinctive, defiantly genre-bending albums to come down the pike in quite some time... Generally speaking, it's in the "Americana" realm, but with odd, insistent jags of torchy jazz, blues and indefinable world music influences. It's not surprising since Holland, who has become a fixture on the Northern California/SF Bay Area scene, was a founding member of the equally eclectic Be Good Tanyas, and carries much of their searching moodiness with her. There's also an art-school diary aspect to this disc, with elusive impenetrable lyrics that are matched by the amorphousness of the music. This album certainly has a unique feel to it... whether she'll be able to sustain the mystique, or sharpen her focus, remains to be seen, but for now Holland has struck a remarkable balance between the pretentious and the sublime... If you're looking for something substantive and off the beaten track, this disc is certainly worth checking out.
Jolie Holland "Escondida" (Anti, 2004)



Less nebulous and more rooted in jazz and blues than her previous, self-released album... Holland seems to be staking out some turf in the same general neighborhood as Tom Waits and Norah Jones... Sounds pretty nice, with a few songs that sort of float about, and others that glisten like gems. It's pretentious, sure, alluring at times, irritating at others. On the whole, I'm sure folks will find her a refreshing new voice on the Americana/indie scene, although now I'm starting to feel more like I've got her number down -- seems like she could go either way, and push into more challenging terrain, or she could just keep wowing the rubes with odd, offbeat noodly ditties whose laid-back "weirdness" is their main selling point.
Jolie Holland "Springtime Can Kill You" (Anti, 2006)


Jolie Holland "The Living And The Dead" (Anti, 2008)


Jolie Holland "Pint Of Blood" (Signature Sounds, 2011)


Claire Holley "Night Air" (1997)






<! Tracks are: 1. Take Me for a Ride 2. Like A Child 3. Keeper of the Crows 4. Smoke 5. Gold Instead of Steel 6. Two Old Trees 7. Rehearsing His Words 8. Old Woman 9. Mary Visits Elizabeth 10. Blackbook 11. Night Air >

Claire Holley "Sanctuary" (1999)






<! re-released(?) on Olivia's Attic >

Claire Holley "Claire Holley" (Yep Roc, 2001)


Claire Holley "Dandelion" (Yep Roc, 2003)



(Produced by Steve Graham, Rob Seals & Claire Holley)
This album opens with a chunky roots-rock number ("Six Miles To McKenney") then settles into more of a singer/songwriter folkie mode, though with a bit of swampy twang that's never too far from the surface. She also has a blues-gal, Sheryl Crow vibe underneath much of the album, but with more of a relaxed feel overall -- nice to hear an artist who doesn't feel they need to hurry anywhere and can take their time.
Claire Holley "Live At St. Andrew's" (2005)

Claire Holley "Hush" (Olivia's Attic, 2008)


Claire Holley "The Christmas EP" (2010)

Terri Hollowell "Just You And Me" (Con Brio, 1979) (LP)





<! - "...Born on July 2, 1956 in Jeffersonville, Indiana, Country vocalist Terri Hollowell had, by choice, a short 1978/79 recording career after signing with the equally brief Con Brio Records, launched in 1975 in Nashville by Jeff Walker and his father Bill, lasting itself only to 1979... She was good. But when she became pregnant in 1980 with her first child she just left the business entirely to raise her family." >

Julianne Hough "Julianne Hough" (Mercury Nashville, 2008)



Actress and reality-show dance competitor Julianne Hough takes a stab at commercial country... Hey, why not? What harm could it do...? Oh, wait: you haven't actually heard this yet, have you? Typical cheesy, bombastic Nashville stuff. Nice voice, though.
Julianne Hough "Sounds Of The Season" (Mercury Nashville, 2008)

Jan Howard -- see artist profile
Rebecca Lynn Howard "Rocking The Country" (Addington Productions)


I'm not sure about the provenance, but this appears to be a CD demo from a gal who took a whirl at the Top Forty during a particularly iffy time in the industry (see below.) I haven't heard this disc, but I am very curious.


<! Distributed by Addington Productions - Country Music Rockin The Country Bread and Butter Am I Missing Something Here Wrong Mr. Right Again Love Worth Dying For Gone Daddy Needs Me More Than You I'll Get Even With You When The Smoke Clears Bad News >
Rebecca Lynn Howard "Rebecca Lynn Howard" (MCA, 2000)



(Produced by Mark Wright & Greg Droman)
An impressive debut, particularly considering that all but two of these songs were written or co-written by Howard herself, and that one of these songs, "I Don't Paint Myself Into Corners," went on to be a big hit for Trisha Yearwood a couple of years later. Rebecca Lynn's got kind of a chirpy tone that takes you back to old Tanya Tucker or Tammy Wynette records... She hasn't really arrived as a singer, but considering that she came into the public eye during one of the most outlandishly overproduced eras in country music history, she seems to have kept things relatively low-key. Not entirely my cup of tea, but it's not as garish or out-of-control pop as many of her contemporaries. At least her voice has a lot of twang to it.
Rebecca Lynn Howard "Forgive" (MCA, 2002)



(Produced by Trey Bruce, Steve Fishell & Mark Wright)
Super popped-out modern Nashville silliness. It's cool that Howard writes so many of the songs herself (about half the album), and that she seems to have some real roots under all the fluff, but the glitzy drum machines and synthetic string arrangements really get in the way of the rest of the record. This disc is just too cluttered and high on hi-tech production, so much so that when she sings it simple country, it sounds like she's making fun of the style. I'll pass.
Rebecca Lynn Howard "No Rules" (Saguaro Road, 2008)



(Produced by Michael Curtis)
Ms. Howard has had an interesting career -- she hit Nashville with a big splash, scoring two Grammy awards right off the bat, but she never seemed to make much traction against other high-tech divas of the Y2K era. After that she... just kind of fell off the radar. Every once and a while she'd appear singing harmony on someone's album, or contributing a track here and there on tribute albums and the like. These tracks were often rootsier and more restrained than her own solo albums, which had been caught up in the super-overproduced pop leanings of the late 1990s/early 2000s era. Now she's part of the contemporary flood of chewed-up-and-spat-out former Nashville chart-toppers who have given up on the Music City machine and decided to record for an indie label instead. Presumably this album, her first in six years, is more of a personal statement than her major label offerings, and it certainly presents a different side of her work. This disc opens on a surprising note, with several old-school R&B roots-blues tunes, with Howard belting it out like she was Tracy Nelson or Lou Ann Barton. When she slows it down and goes into a contemporary soul-pop mode, the first slow song was a gospel-tinged cover of Dan Penn's "Do Right Woman," and she slowly starts to sound a bit like Tina Turner, in her '80s pop incarnation. I wasn't into how most of this album sounds -- her song about open mic singalongs, "Sing 'Cause I Love To," is the most interesting piece for me -- but I think this is the kind of for-my-real-fans kind of album that will sincerely be cherished when the right group of folks get ahold of it. And, hey, if you're going indie, what more could you want?
Donna Hughes "Same Old Me" (Running Dog, 2003)


Donna Hughes "Gaining Wisdom" (Rounder, 2007)


Lena Hughes "Queen Of The Flat Top Guitar" (Tompkins Square, 2013)



When I first saw this, I had expected something along the lines of Maybelle Carter's old mountain-music style of flatpicking, and while that foundation is heard in Hughes' work, a lot of this reminds me more of old-time picker Elizabeth Cotton, who added a layer of beauty and delicacy to the folk and blues styles -- Hughes has a similar sweetness that Cotton's fan may find appealing. Definitely worth a spin.

Sierra Hull "Secrets" (Rounder, 2008)



(Produced by Ron Block & Sierra Hull)
The debut album of 16-year old mandolinist-vocalist Sierra Hull, who is sure to be remembered as one of the more exciting bluegrass prodigies to emerge in the closing years of this decade. While the picking on this album isn't as flashy as, say, that of Chris Thile's teenage debut, the performances and elegance of the production are rock solid -- tributes by Alison Krauss and production assist by Union Station's Ron Block point the way for Hull's future: several of these songs slide into the sweet, honeyed pop-grass balladry that has made Krauss a superstar, and with her own strong, confident voice, Hull may well follow. (Just think, if Krauss could find room for a second female voice in her band, what a potent combo that would be!) Fans of modern crossover-bluegrass will want to check this album... it's pretty impressive!

Sierra Hull "Daybreak" (Rounder, 2011)



(Produced by Barry Bales & Sierra Hull)
The second solo album by singer-mandolinist Sierra Hull, who hosts an all-star crew of contemporary bluegrass illuminati -- her band is anchored by fiddler Stuart Duncan, guitarist Bryan Sutton and bassist/producer Barry Bales, with an impressive lineup of guest artists drawn from Rounder's new "usual suspects" elite: Ron Block, Ronnie Bowman, Dan Tyminski, and Randy Kohrs. The crossovers with the Alison Krauss crew come through in the music, too: if you like the mellow, melodic approach of the Union Station band, you're gonna love this record, too. Hull, who recorded her previous album when she was fifteen, now has several years at Berklee Music College and considerable showbiz experience under her belt, and is finding her voice both literally and stylistically. As a singer, she's getting a huskier tone, with hefty hints of Dolly Parton in there as well, although the Krauss-ian approach is still pretty dominant. All in all a very strong album, with over half the songs written by Hull herself, including the fun, fling-ding instrumental, "Bombshell." Definitely worth a spin!
Cindy Hurt "Talk To Me" (Churchill, 1982) (LP) <! others? date? >


Kenni Huskey "A Tribute To My Second Dad... Buck Owens" (Recall Records, 2006)



A heartfelt tribute to the late, great Buck Owens, from a gal who was a member of Buck's touring band from 1970-1975. Owens, who helped to sign Huskey as an artist on the Capitol and Warner Brothers labels - -she released a couple of singles, but mostly recorded for indie labels after retiring from the Nashville scene. While she was Owens' protege, he wrote material for her to record, much of which finds its way onto this CD. This album also opens with a demo recording of Buck teaching her one of his songs, which adds a sweet touch of history to the record. Her cousin, acoustic bass player Roy Huskey Jr., was one of the most prominent Nashville session players of the '80s and '90s...


<! (CDR crew? what's original release? ) http://www.alabamapecanfestival.com/pecan45.html - rich mine of info! http://www.myspace.com/kennihuskeycountry also supposedly related to Ferlin Husky? > <! Kenni's most recent CD release is a tribute CD to Buck Owens entitled "A Tribute to my Second Dad...Buck Owens", singing songs Buck wrote for her when she was a member of his All-American Band. ******** More about Kenni: Kenni Huskey began singing country music in 1959 at age 5, making her first stage appearance under the guidance of her country music performer/songwriter parents, Bill and Julia Huskey. Born in Newport, Arkansas and growing up in Memphis, Kenni made several of her early recordings in Sam Phillips' Sun Records Studio. She first performed in the Grand Ole Opry at age 12, with many performances thereafter, as well as sharing the stage with greats such as Loretta Lynn and Roy Acuff and other Opry legends. As a young teenager, she moved with her family to Southern California, and played gigs with her family at venues big and small. She was discovered by Buck Owens at age 15 and signed to a 5 year performing contract with Buck's All-American band and recorded for Capitol records, with several hit records to include a featured artist in Buck's Best of Bakersfield album. Elected in the Academy of Country Music in 1975, Kenni signed with Warner Brothers as WB's first female artist in Nashville and made many more hit records. In 1980, she signed with a London label, Country Roads, and performed in Europe and Asia as well as throughout the US. >

---
Hillbilly Fillies - Letter "I"
---