<! MP3 00/00/00 - do I want to keep these how it was, just to see how the site's changed? > <! pix 00/00/00 > <! archived 00/00/00 >
---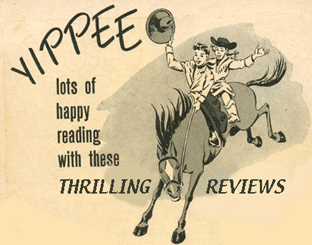 Howdy, neighbors!

Here are some more relatively recent country records which have caught my attention, back in the year 2000, when we thought the world was gonna end. Almost as new as the ones on the "new" page... but not quite. Every bit as insightful, though... so dig in!





---
Hick Music Reviews: 2000
---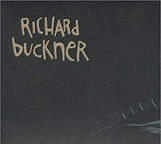 Richard Buckner "The Hill" (Overcoat, 2000)



Gawd, what a bore. Once apon a time, San Francisco's master of countrified mopecore had the world by the balls -- when his 1996 Devotion+Doubt album came out, Buckner placed himself at the forefront of the alt.country scene... There were some rough patches, but the standout tracks were among the best country material to come out that year. Unfortunately, the acclaim went straight into the fatty tissues of Buckner's brain, as he took himself -- and his musical mission -- with somewhat undue (and lamentable) seriousness. Now, two records later, we are treated to his brooding equivalent of a Nick Cave-style rock opera. Backed by members of the Calexico/Giant Sand crew, Buckner recorded 18 musical adaptations of chapters from Edgar Lee Master's turn of the century book, Spoon River Anthology, itself a work of bleak, Gothic Americana, with the obituaries and character sketches of several dozen citizens of the fictional Midwestern backwater of Spoon River, Illinois... a town which seemed unusually prone to death by stick thwacking and skull bashing. The album is unbearably pretentious and overwrought -- I'm sure that there are plenty of folks out there eager for this sort of overinflated, high concept wankery... but I'm not one of them. Just give me a pedal steel and a chorus I can sing along to, and leave the depressing "real life" melodrama to the Times Best Seller list and Cops.
Emmylou Harris "Red Dirt Girl" (Nonesuch, 2000)



(Produced by Malcolm Burn)
Grieving and redemption echo throughout this album, a shimmeringly dense, unsettling meditation on the sadness that Emmylou Harris sees hovering above us all. Red Dirt Girl marks Emmylou's first full debut as a songwriter; all but one of these tracks were written by Harris herself, which is reason enough for fans to sit up and take notice. I know its funny for someone like myself, who loathed the Wrecking Ball album and its like-minded followups to enjoy a record like this, but what can I say? Emmylou really seems in top form on this one, and it works for me. Until now she's has been primarily known as a vocal stylist and interpreter of other people's work, especially '70s songwriter pals such as Rodney Crowell and Guy Clark. Clark puts in an appearance as co-author of "Bang The Drum Slowly", one of the many mournful reflections on death and loss that make up this album. Other guests include adult-pop icons such as Dave Matthews and Bruce Springsteen, neo-folkie Patty Griffin and Jill Cunniff, of Luscious Jackson fame. Guitarist Malcolm Burn produces and arranges the album, weaving a spectral feel into Emmylou's evocative lyrics, similar to the glossy tapestries of 1995's Wrecking Ball, which was produced by Daniel Lanois. It's interesting that Emmylou -- who built her career around picking simple, beautiful country love songs and infusing them with emotional power through her voice alone -- has come to a point in life where her own artistic vision is so profoundly spiritual and complex that it can only be accomodated with muted, quiet reserve. Her conversational vocal style and haunting lyrics underlie an artistic maturation and a journey into religious mystery which may be as surprising and challenging for her listeners as they were for Harris herself.

Rex Hobart & The Misery Boys "The Spectacular Sadness Of..." (Bloodshot, 2000)



Last year, two things drew me to Midwesterner Rex Hobart's debut album, Forever Always Ends... His wry, tounge-in-cheek overstatements of traditional country "hard luck" themes -- going to your ex-lover's wedding, etc. -- were handled about as skillfully as on Dwight Yoakam's A Long Way Home album, and with nearly as much musical panache. That's the other thing: Hobart's genre satire is helped tremendously by the fact that his band kicks ass, playing hard country music at a level far above your average rockers-gone-hick twangcore crew. So, the guy had my attention. Hobart doesn't disappoint on this follow-up, although he does come a bit closer to overplaying his hand lyrically; the balancing act is made more precarious by his embrace of Glen Campbell-derived folk-countrypolitan stylings, as opposed to the bottle-busting, galloping honkytonk of the last album. By slowing the music down, he gives the listener more time to weigh the relative merits of sincerity vs. wit in lyrics like "I'm Not Drunk Enough To Say I Love You" and "The One And Lonely You"... Still, these Misery Boys take their picking and plunking very seriously, and just the sound of that pedal steel alone is worth the price of admission.
Mark Olson & The Original Harmony Ridge Creekdippers "My Own Jo Ellen" (Hightone, 2000)



The gods must have smiled on the day that Jayhawks guitarist Mark Olson met his wife, the mousy voiced singer-songwriter, Victoria Williams. The two share a uniquely goofy world view, a whimsical, wide-eyed sense of wonder that encompasses the kind of hippie-ish love of gravel roads, thunderstorms and rainbows that fell out of fashion 'way back in the '70s. Their willful naivete comes across loud and clear on this beguiling, off-kilter ode to a nostalgic rural past. Looking through the eyes of a rambling pair of ten-year olds, the Creekdippers take us into the heart of a small desert community, where we meet weary farmers facing foreclosure, elderly agoraphobes learning to face the big world ouside, and dusty faced little kids who talk to god on rainy afternoons. Williams' oddball narrative style and Olson's knack for catchy country-rock refrains compliment each other perfectly, creating delicate songs that defy our most cynical leanings. Every time they begin to sound unbearably precious, something genuinely charming takes hold, tossing us back onto a cactus-strewn country road, where you whistle as you walk and the bees hum along. I love this record!

Larry Sparks "Special Delivery" (Rebel, 2000)



Any new album by truegrasser Larry Sparks is cause for celebration. Since the 1960s, when he played with Ralph Stanley and the Clinch Mountain Boys, Sparks has been a bluegrass traditionalist's fondest dream -- old-guard enough to carry the torch, but not dogmatically wed to an idealized "classic" style. Although he never went newgrass, Sparks has always sounded modern. Perhaps it's the ease of his delivery, the naturallness with which he sings and plays guitar thathas marked Sparks as a special artist, a cut above the rest. Here, on tunes like "The Undelivered Message" and "Ghost Stories," he tackles the sort of remember-the-South Civil War/rural life nostalgia that frequently sounds schmaltzy or leaden in other people's hand, and... no surprise... makes it sound convincing and sincere. On older material such as "San Antonio Rose" or Jimmie Davis's "Be Nobody's Darlin' But Mine," Sparks absolutely shines. The simplicity of his approach and the honesty of his vocals are an unbeatable combination. Special Delivery, indeed! Another great album - highly recommended!
Dwight Yoakam "Tomorrow's Sounds Today" (Reprise, 2000)



This is the record that Dwight has been working over a decade to make -- a punchy, cohesive album that combines the brilliant studio wizardry of guitarist Pete Anderson with Dwight's wry grasp of country music's stylistic evolution. It's got all the requisite hard country pizazz, but also some sleek, slyly backhanded homages to early '70s countrypolitan, along with some truly skillful songwriting. This is as sharp musically as the Long Way Home album, but without such a blatant send-up of the genre's moroseness. Instead, here are some songs you can take on their own merit and not feel you've been "had" in some way. Plus, some of the riffs and musicianship are astounding -- for example, there are probably a million zillion alterna-twangcorers out there who would sell their souls to get as distorted and off-kilter a sound as the steel work on "Place To Cry", not to mention the relentlessly catchy rhythm that chugs along throughout the album. A first-rate record all the way, and -- I think -- the realization of Dwight's deepest musical aspirations. Highly recommended.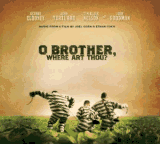 Various Artists "O, BROTHER WHERE ART THOU?" (Soundtrack) (Mercury-Nashville, 2000)



The promo sticker on the shrinkwrap calls this "THE ULTIMATE AMERICAN ROOTS MUSIC COLLECTION", which is a pretty lofty claim, considering all the competition. Still, this is one of the best traditionally-oriented acoustic music albums to come down the pike in a long, long while, and it's every bit as well-conceived, well-constructed and thoroughly enjoyable as the movie itself. Some of the best folks imaginable are on here, including humble keepers of the flame such as the Whites, the Cox Family, John Hartford and Norman Blake, along with celebrity young'uns such as newgrass idol Alison Krauss and neotrad superdiva Emmylou Harris. The pacing of the album is flawless and many of the film's thematic conceits come through with great charm, such as the morphing together of western swing impressario W. Lee O'Daniel and Louisiana governor Jimmie Davis (at one time a raunchy blues singer, who later went countrypolitan gospel and swept into office with "You Are My Sunshine" as his theme song...) along with the pseudo-Carter Family band that pops up in several scenes. In particular, it's great how the album presents homespun hillbilly gospel music, without stooping to condescend or mock the genre's unpretentious, pie-in-the-sky yearnings. (Although in the film, it's a bit disconcerting having Ralph Stanley's voice come out of the mouth of the fully-robed Ku Klux Klan grandmaster... an unfortunate slight which such a gentle old feller like Ralph really does not deserve...) Also included is hobo folklorist Harry McClintock's classic track, "Big Rock Candy Mountain", which apparently is a commentary on the tall tales that lecherous old tramps would tell to young boys and girls to get them to take up life on the road. Every thing about this album is good news, and it definitely deserves all the attention it's gotten so far. Preston Sturges would be proud.



---



Country Artists
Other Recent Reviews
Hick Music Index
---