<! * I think > <! MP3 10/20/11 > <! pix 00/00/00 > <! archived 01/01/10 >

---
Hey there! Welcome to my country reviews archive... This is the second page of reviews covering country records that came out (or were reviewed by me) in the year 2003. Other "new reviews" are archived here... Enjoy...!!
---
New Country Stuff - 2003 (page 2)
---

Mark Insley "Supermodel" (Rustic, 2003)



On the followup to his 2001 album, Tucson, Insley still shows a fine way with a catchy melody, wed to a distinctive, and slightly impenetrable songwriting style. This album is probably more consistently engaging and has plenty of material that may draw you back for repeated listens, in order to get to the heart of his lyrics. Nice stuff -- worth checking out!

Mike Ireland & Holler "Try Again" (Ashmont, 2002)



While his first album was compelling, this one's a dazzler. Ireland has tightened up his neo-countrypolitan sound, retrenching to the golden days of early '70s country radio, where twangsters like Merle Haggard still mingled the string section set. While cover tunes like a version of the Charlie Rich classic, "Life Has It's Little Ups And Downs," tip you off that Ireland has been doing his homework, it's Ireland's originals that are most impressive. He overwrites his lyrics to just the right degree -- almost too high-concept, but with strong hooks and a cohesive songcrafting style firmly in place. Tunes like "Love's The Heardest Thing You'll Ever Do," "Sweet Sweetheart" and "Close Enough To Break Each Other's Hearts" show a dedication to the form that is all too rare today -- and a real joy to hear. I can easily imagine some of these songs being played on the air in 1973; hopefully they'll find some bandwidth in the new millennium as well. Trust me: you owe it to yourself to pick this album up. It's really, really good.
Iron Horse "Fade To Bluegrass: The Bluegrass Tribute To Metallica" (CMH, 2003)



Following a recent spate of goofy, low-impact "bluegrass" cover albums -- tributes to AC/DC, Led Zep, etc. -- a listener can be forgiven for not having high hopes for an album like this. The good news is... it ain't bad! Admittedly, it's not very "bluegrass"; the sombre songs are accompanied with simple banjo rolls, but that's about it. Yet as an alternative vehicle for these venerable old '80s metal tunes, this is a pretty effective album. Iron Horse keeps the pace slow and performs the songs fairly straight, or at least straight-faced, so there's little of the tedious nudge-nudge, wink-wink cutesiness that mars similar albums. Silly songs, to be sure, what with all the bleak, dark, apocalyptic mythologizing... but these guys don't go out of their way to sound goofy and novelty-oriented.. For those of us who would never have the patience to listen to this stuff in its original form, this is a nice, relatively low-impact way to check out the genre and not suffer through the loud electric geetars. Not great, but not an utter embarassment, either.
Jim & Jennie And The Pinetops "One More In The Cabin" (Overcoat, 2002)



It's hard to believe that these perfectly-crafted old-time-ish tunes were not in fact written by some mistily-remembered contemporary of the Carter Family or Grandpa Jones, but rather by a bunch of modern urban hipsters from Philadelphia who just happen to have an uncanny grasp of the oddball mountain music of the early 20th Century. They get the constrained emotionality and matter-of-fact narrative tone just right, as well as the subject matter -- song after song starts with a familiar set-up, and it's really only until you open the CD booklet that you can be sure that these songs were actually written by the band. These folks aren't hotshot superpickers, and they purposefully sing all raspy and offkey, yet unlike oh, so many of their twangcore contemporaries, the Pinetops don't come off as pretentious dilettantes. Rather, this is a band that is respectful and utterly in command of the genre they've adopted, and their material is emotionally resonant and entirely convincing. In fact, I'd say that if at least some of these songs don't work their way into the official bluegrass canon, something is seriously wrong in the world. Highly recommended!
Norah Jones "Feels Like Home" (Blue Note, 2004)



Following the amazing commercial success of her debut album, Come Away With Me, the sultry Ms. Jones drew the fire of many sniffy, snobby jazz fans who grumbled that her vocals simply were not up to snuff, and that, perhaps, she shouldn't be called a "jazz" singer at all. Well, boo-hoo. Then maybe we of the "Americana" camp should claim her instead. Her second album, Feels Like Home, certainly supports this theory, and as a certified, board-approved Americana know-it-all, I feel compelled to comment on what I think is, quite simply, a gem. Echoing Phoebe Snow, Seventies-era Bonnie Raitt, and hinting ever so slightly at the sharper attack of Mose Allison, Jones presents as fine, subtle and eclectic a set of roots-jazz music as you're ever likely to hear, one which draws on the inventive, introspective spirit of the early '70s singer-songwriter and acoustic rock scenes... Slipping fluidly between reference points and influences, she seamlessly melds the styles, with an air of effortless authority and joyfulness... The album's musical tone is downbeat, but the undercurrent is ecstatic, and much of this is due, I think, to the obvious self-knowledge that what she's doing is very good, and that this far-ranging, boundary defying music -- which would have been far, far off the radar had it not been for her success on the prior record -- has finally found a wider audience. This album came after several tantalizing country-related one-offs, in particular a couple of fine live duets with Willie Nelson that really made me sit up and take notice (I would love it if those two did a whole album together!). Willie didn't make it onto this album, but Jones does duet with Dolly Parton, on the bouncy "Creepin' In," which was a minor hit on the Americana radio scene. I wouldn't argue that this album is more, or less "jazz" than the last, but it certainly shows a growing confidence and comfortablity on Jones's part, and steady growth as an artist. I'll also be interested in her future efforts... and I'm very much hoping that there really will be a Norah Jones-Willie Nelson duets album, someday soon.
Chris Knight "The Jealous Kind" (Dualtone, 2003)



More rambling, open-ended outlaw/alty tunes, songs about heists and heartaches, run-down towns and moody men... all sung in a low, mumbling growl. The subject material is a little forced, the songs run on kinda bit long, but the playing is crisp and Knight has a compelling delivery. If you're in the mood for it, this is a mighty fine album.

Jim Lauderdale & Donna The Buffalo "Wait 'Til Spring" (Skycrunch, 2003)


An unusual and surprisingly effective pairing of songsmith Lauderdale, the square-peg Nashville hitmaker, and bluegrass jam band, Donna The Buffalo. I can't say as I've ever been that impressed by DTB's work to date (though Tara Nevins' solo albums have been pretty impressive...) yet working with Lauderdale puts a whole new spin on their sound. This album has a pronounced boogie-blues, roots-soul feel to it, sounding vaguely Van Morrison-y at times, and with the band's more old-fashioned Dreadful Grate side coming through loud and clear (think: Cumberland Blues era Dead...) And, yet, there's something odd and spontaneous about this creative pairing that makes this album compelling -- I found myself caught up in most of the songs, during a couple of different auditions, and though there was a vague sense of it being a guilty pleasure, most of the album's songs are catchy and even downright hummable. Fans of Phish, Canned Heat, et al, will doubtless groove out on this, but there's plenty for Lauderdale fans to enjoy as well.
Shelby Lynne "Identity Crisis" (Capitol, 2003)



Cool! This is perhaps the record Shelby Lynne should have released after her renowned I Am... Shelby Lynne hit album, instead of the dreadful, rock-oriented Love, Shelby, which was a clear step backwards. Whereas that disc opted for a propulsive pop sound, this album is acoustic, introspective, eclectic and mature... There's an obvious early Bonnie Raitt/Rickie Lee Jones blues-jazz jones throughout, and while Lynne's a little self-conscious and formalistic here, for the most part, she pulls it off. The opening track, "Telephone," probably has the most compelling hook of the entire album, but the rest of the record should keep your attention and get you to wonder, as did I, is Shelby Lynne finally really arriving as a full-fledged artiste? Only time and the next couple of records will tell!
Mike Marshall & Chris Thile "Into The Cauldron" (Sugar Hill, 2003)



Newgrass forefather Mike Marshall teams up with fusion-grass idol, Nickle Creek's Chris Thile, in a slam-bang set of flashy mandolin duets. For both artists, it's a nice return to a simpler approach, shorn of glitzy arrangements or iffy pop production... Sure, many of these songs go off on excessive, classical- and jazz-inspired tangents, but at least you get the feel that these guys are connecting as actual musicians, not just as play actors in some prepackaged studio outing, and really playing with the form. Not entirely my cup of tea, but for new acoustic fans, this is a record well worth checking out.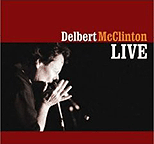 Delbert McClinton "Live" (New West, 2003)



A fine, 2-CD set capturing blues-abilly roadhouse crooner McClinton in top form, backed by a lean, mean piano-guitar-and horns combo. Most of the material is uptempo and blues-based, and while I prefer it when he slows things down a bit and gets more soulful and funky, fans of either style will recognize Delbert's mastery of the music. He's still going strong, after all these years -- in fact, he may be playing at his peak!
James McMurtry "Live In Aught-Three" (Compadre, 2003)



I've never really "got" McMurty's vibe... His studio albums seem too controlled and cerebral for my tastes... But here on this fine live album, he lets his hair down and gets a little rough, playing several long, grungy Americana jams (the average song length here is about six minutes), suggesting a mix of Warren Zevon, Neil Young and Steve Earle... I gotta say, I liked it, and I didn't really expect to... Worth checking out!
John Miller "Popping Pills" (Shoeshine/Spit and Polish, 2002)



On his solo "debut," Scottish honkytonker singer John Miller, of the Glaswegian band Radio Sweethearts wrote all the songs and delivers them with a simplicity and conviction that infuses each tune with a compelling sweetness and honesty that makes this disc hard to resist. This is particularly true on high-class weepers such as "We Don't Care Anymore" and "Once Too Often Now," that reveal Miller as both a knowledgable devotee of American country, and as a master of the style. His understated delivery, thankfully shorn of the empty brazenness and rowdy affectations that plague the alt.country scene here in the States, may cause his music to fall under the radar of more trendy twang fans, but hey, that's their loss. If you're looking for a well-written, finely crafted, soulful country music album that helps bring the genre forward, then guess what? You should own this album. Miller has a gorgeous voice and golden pen, and wields them both with admirable skill and restraint.
Moonshine Hangover "Mulberry Squeezins" (MSH, 2003)



Bouncy, alt-y cowpunk and honkytonk tunes, tempered with a bit of melodic Southern rock. Not entralling or terribly unique, but fun to listen to, and more musical than many similar efforts. These Portland, Oregonians have musical chops that belie their supposed devotion to the stale, drinkin'-druggin' white trash stereotypes that clutter the alt-hick scene. Worth checking out, and worth keeping an eye on. (For more info, here's the band's website...)
Joe Nichols "Man With A Memory" (Universal South, 2002)



An outstanding neo-traditional honkytonk album, aimed at a mainstream Top 40 audience. Nichols has a great voic, with a lot in common with Merle Haggard, particularly in his use of jazz-tinged, casual phrasing. He's also a great songwriter, with a penchant for penning catchy melodies and clever novelty lyrics that hearken back to the heyday of folks like Harlan Howard, Leon Payne and Melba Montgomery. If you're a hard country fan who likes hat acts, but wish they'd have more than two or three real, hard-edged old-fashioned honkytonk tunes per album, then this guy is for you. I enjoyed this album a lot.
---
---



Hick Music Index
Shop Amazon, Support Slipcue


---