<! MP3 05/23/09, 10/20/11 > <! pix 05/23/09 > <! archived 00/00/00 > <! * >

---
Howdy, neighbors!
Here are some reviews of the new country, bluegrass and Americana records that I had the good fortune to listen to in August, 2006. This month: Bill Anderson, Lynn Anderson, Moe Bandy, Rory Block, (The Original) Chuck Wagon & The Wheels, Guy Clark, Ruby Dee & The Snakehandlers, Floyd Flowers, David Grisman & Andy Statman, Raul Malo, Ronnie Milsap, New Riders Of The Purple Sage, Reckless Kelly, Chris Thile, Two Tons Of Steel, Dave Van Ronk, The Whitetop Mountain Band, Keith Whitley, Hank Williams, Jr.
...It's not everything I heard, but it's a nice sample of stuff that either tickled my fancy or ticked me off... Many records that aren't included here are reviewed elsewhere in my full Guide To Hick Music. Enjoy!
---
New Stuff: August, 2006
---
Bill Anderson "The Definitive Bill Anderson" (Universal, 2006)



This is a much-welcome best-of set from Music City songwriter Bill Anderson, known for his milquetoast-y "whispering" vocal style and for his long string of hits in the "Nashville Sound" era the 1960s... Since his mid-'60s heyday, Anderson's legacy has been poorly served, with only a sprinkling of best-of sets over the years... This 20-song set is the first major retrospective of his work in nearly a decade, and it'll make more than a few folks happy, since the last best-ofs -- two separate CDs on the Varese Sarabande label -- have been out of print for a while now. Anyway, you can kind of see why he fell off the radar: the highly stylized, willfully melodramatic production, coupled with Anderson's super-understated vocal style, makes his music very much of its time... However, looking back through the mists of time, what once seemed corny, wimpy or precious now seems charming and almost naive... Compared to the monolithic, paint-by-numbers pop-schlock sensibilities of modern-day Nashville, the prefab innocence of Anderson's old work sounds quite genuine and sincere. Plus, what a hit list: "Walk Out Backwards" (revived in 1997 by Sara Evans), "Still," "Mama Sang A Song," "8x10," and numerous other tunes that helped define the craftsmanship that the new Nashville became known for. This disc also bridges into his early '70s hits, which in many ways were kookier and more intriguing than the earlier work he's best known for. Included here are songs like "Sometimes" and the lightly raunchy "If You Can Live With It (I Can Live Without It)". A nice slice of pop-country history!
Lynn Anderson "16 Greatest Hits" (Columbia-Legacy, 1976/2006)



The daughter of one of Merle Haggard's favorite songwriters (Liz Anderson), Lynn more or less had an open ticket to Music City stardom. She first cut her teeth recording novelty-oriented "spunky" material for the independent Chart label, then hit the big time recording for Columbia. This disc samples both those phases, including her biggest hit, "(I Never Promised You A) Rose Garden," a gigantic countrypolitan crossover hit in 1970, a genre-defining tune that stayed on the radio for years and years... Anderson's countrypolitan sound quickly devolved into tragically slick formula -- witness the contrast between the perky "Stay There Til I Get There," or "Ride, Ride, Ride," which opens this collection, and the bland, belabored pop that followed... Wonder where Crystal Gayle got her sound? Look no further. Still, her best material was really fun, and I'll always have a soft spot for her work. This is a good oldies set, and if you're looking into the '70s country sounds, this is a must-have.
Moe Bandy "The Legend Continues..." (Sweetsong Nashville, 2006)



(Produced by Dennis Money)
After good ole Moe Bandy cut such a wide swath through the country charts as a honkytonk firebrand back in the 1970s, it was inevitable that the '80s would show him softening up and slogging through syrupy romantic ballads. Like so many other hard-country singers, he hit the top singing hard and then slid back down, getting soft. Like other master singers such as Gene Watson and George Jones, It's been a while since Bandy has been on the minds of the powers-that-be in country radio, but this new album shows that at least he's gotten back into singing songs that are funny and fun. Bandy's voice hasn't weathered as well as we might wish -- that sly, sardonic delivery he had back in the golden years is now blunted by his reduced vocal range, but I'm still a sucker for old coots who sing great songs. This disc is packed with swell novelty songs, with several that'll stick to your ribs, such as "Long Shadow," "Only Time Will Tell," "Waiting For My Angel To Show" and even the Bubbadelic "Blue Collar Holler." I dunno about you, but I love this kinda stuff -- glad to see Bandy's still in there swinging, and that when he lands one, it can still knock your socks off. If you're a fan of old-fashioned, tab-poppin,' beer-drinkin' barroom novelty songs, you might wanna track this one down. It's not great country, but it's pretty darn good.

Rory Block "The Lady And Mr. Johnson" (Rykodisc, 2006)



A solid, if somewhat staid, tribute to the haloed 1920s blues avatar Robert Johnson... Block plays with great earnestness and enthusiasm, though she places herself at a disadvantage tackling a whole album's worth of songs from such a foundational figure in the genre's history. It's a bit like Brandon Marsalis, et. al., playing straight, old-school New Orleans -- try as they might, it's pretty hard for modern-day devotees to recreate the same live-wire intensity as the original artists had back then -- it just isn't the same. Still, for a modern blues record, this is pretty darn good, and fans will not be disappointed. There's certainly no mistaking Block's sincerity and passion -- or her chops. She's still one of the finest blues pickers around.

Chuck Wagon & The Wheels "The Best And/Or Worst Of Chuck Wagon & The Wheels" (Wagon Tracks, 2006)



Alright... finally!! Some of the original CW&TW "hits," digitally encoded and out on CD at last... This for-fans-only CDR collects obnoxious oldies such as "You Shot The TV (But You Were Aiming At Me)," "My Girl Passed Out In Her Food," "You Only Say You Love Me When You're Drunk" and that enduring classic, "Disco Sucks," an anti-disco anthem from 1979 that still speaks truth to power. These are all songs I grew up with (thanks, KFAT!) and still like to play on the radio from time to time... CW&TW were a great regional band based in Tucson, AZ (and still do a few gigs from time to time, or so I'm told... ) I'm not sure how you can get ahold of this disc, but if I find out any contact info, I'll letcha know... Anyway, it's fun stuff, definitely worth tracking down! Includes a handful of fun, funny bonus tracks drawn from the band's countless live shows... Thanks, Chuck!
Guy Clark "Workbench Songs" (Dualtone, 2006)



(Produced by Guy Clark, Verlon Thompson & Chris Latham)
Another finely crafted album, full of rueful humor and homespun, laconic wisdom. While perhaps not as haunting as the previous album, The Dark, this is still packed with goodies, from the laid-back, small-town dustiness of "Out In The Parking Lot" to the rueful "No Lonesome Tune." There are also some fun, oddball offerings, such as the jaunty comedy number, "Expose," and Clark's latter-day ode to doobies, "Worry Be Gone," which closes the album. What's most notable here, I think, is the relaxed, calm musical vibe -- this is Clark's most laid-back, easily confident album since Old Friends, adding a warm, welcoming feel to the whole set. It's another goodie... well worth checking out! (For more info, see my Guy Clark discography.)
Ruby Dee & The Snakehandlers "North Of Bakersfield" (Dionysus, 2006)



A nice blast of honkytonk twang and retrobilly from the hip habitats of the Pacific Northwest... Ruby Dee and her Seattle-based rock'n'roll pals kick out the jams and deliver on of the most high-energy albums this side of Neko Case's old albums, or even an old Janis Martin platter or two. The songs all start to sound the same by the end of the album, but the first impressions are pretty strong and last a long time. A strong set of all-original material, too... Bet these folks are a lot of fun live!
Floyd Flowers "Since You Moved Out, I Moved Her In" (Pick Your Team edition) (Hologram/CBUJ, 2006)
A fine honkytonk novelty song... with thirty-two different versions, one for every team in the National Football League! Now, I don't know anything (at all) about professional football, but I know a good novelty song when I hear one, and this little ditty certainly qualifies. It's about some poor slob who moves the TV back into the living room after his old lady leaves him. He cranks the tube up, opens a few brews and kicks back to watch his favorite team (you pick!) kick off. Man, they don't make records like this anymore... Or do they??

David Grisman & Andy Statman "New Shabbos Waltz" (Acoustic Disc, 2006)



I suppose this is really more of a "world music" release, but many bluegrass fans'll want to keep tabs on what mandolin king David Grisman is up to, and this set of Jewish klezmer and related melodies is a nice, strong offering. It's a long-overdue followup to the classic Grisman/Statman album, Songs Of Our Fathers, another lively exploration of Jewish music that moves from reckless, ecstatic fast songs to more contemplative, sorrowful slow tunes, particularly those that feature Andy Statman's haunting, elegant clarinet work. The source material runs deep and delves into little-known compositions; there's also a surprising hint of a rock'n'roll backbeat, bolstered by veteran session drummer Hal Blaine, who adds a nice little kick to songs like "Anim Zemiros." If you're in the mood, this is a swell, soulful album.

Raul Malo "You're Only Lonely" (Sanctuary, 2006)



(Produced by Peter Asher)
A mellow set of emotive romantic tunes, worthy of Roy Orbison or Aaron Neville. While the nod towards J.D. Souther (on the title tune) is certainly welcome, the overall tone of this album is too syrupy and soft for me; also, there's little variety to the tempo and feel from beginning to end. Still, if you like romantic ballads with glossy modern production, you might really dig this... It's certainly in keeping with Malo's earlier work, the soft stuff at least.

Ronnie Milsap "The Essential Ronnie Milsap" (Sony-BMG Legacy, 2006)



All hits, all the time. A superstar of the late 1970s and early '80s, countrypolitan crooner Ronnie Milsap racked up an impressive string of #1 hits (forty of 'em, plus a lot of runners-up in the Top 10...) Although it's a bit of a guilty pleasure, I'm pretty partial to his early work ("Smoky Mountain Rain," "Day Dreams About Night Things" and even the slightly louche "No Gettin' Over Me"...) That being said, his subsequent tilt towards the romantic and slushy leaves me cold, but I'm sure he's still got plenty of fans who would disagree. This new 2-CD set, the first made after the merger of Sony Records and BMG, has near-total overlap with the 40 #1 Hits collection that came out a few years ago, but with better graphics and (one presumes) a new sound mix. So, this is the new standard-issue Milsap best-of... His fans will be stoked...!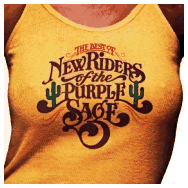 The New Riders Of The Purple Sage "The Best Of..." (Columbia-Legacy, 1976/2006)



A much-welcome reissue of a classic best-of from one of the '70s most iconic (and accomplished) of the hippie-stoner country-rock bands. Originally, the New Riders were formed as an outlet for Jerry Garcia and Phil Lesh (of the Dreadful Grate) to explore their love of country music outside of the more far-out confines of their acid-test jam-band scene. They couldn't stick with it full-time, though, and eventually handed the California-based band over to songwriter John Dawson, who sculpted it into one of the best stoner novelty acts of the decade. This best-of includes classics such as "Glendale Train" and pothead anthems like "Panama Red" and "Henry," as well as boogie-band covers of old R&B and teenpop tunes... This new CD version also tosses in some live tracks, including one ("Linda") that was previously unreleased. It all holds up surprisingly well... If you remember these songs from the old days of freeform FM radio, they'll still make you smile -- if you're a whippersnapper who's never heard 'em before, then here's a nice chance to check out some tunes from the primordial roots of the alt-country scene.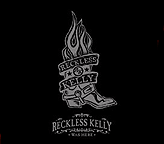 Reckless Kelly "Reckless Kelly Was Here" (Sugar Hill, 2006)


A nice, rowdy, high-test live set, spread out over two CDs and an additional disc's worth of video material... These guys are "twangy," but they're also quite comfortable in the rough-edged environs of rock'n'roll... This is an album (and a set of live shows) geared towards folks who still have hormonal levels high enough to allow for long nights of beer drinkin' and hell-raising. Reckless Kelly's ability to connect with this audience is clear throughout -- there's plenty of hootin' and hollering, and sounds of people getting loose and having fun. What the band sacrifices in subtlety, they make up for in sheer rollicking fun. Worth checking out, particularly if you're already a fan.

Chris Thile "How To Grow A Woman From The Ground" (Sugar Hill, 2006)



...uh... what a weird album title... Anyway, this album is a quite unexpected and welcome surprise -- not being a big Nickel Creek fan, I wasn't expecting much, but I loaded it into the CD deck and when the disc came on right after some traditional bluegrass album I had on before it, I actually didn't realize the record had changed until about halfway through the Thile set. Although the songwriting is modern, the picking is crisp and pleasantly rootsy, some of the twangiest stuff Thile's done in some time. He's still working in a nontraditional mode, but wearing it less on his sleeve musically and being far less pretentious about it... Some of the songs are kind of strange, but in a good way, and nothing was unpleasant to my highly-critical, trad-oriented ear. I'm almost shocked to say it, but I could actually see myself coming back to this album for some time to come. It's mellow, but not goopy, and pretty darn interesting, too. You might wanna check it out.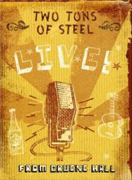 Two Tons Of Steel "Live From Gruene Hall" (CD & DVD) (Palo Duro, 2006)



A fine chance to see and hear this Texas indie band at their best, playing at the fabled Gruene Hall in New Braunfels, TX, where the band has had a weekly gig for over ten years. It's a mellow, assured set, filled with good-natured originals and peppered with covers of songs like "I Wanna Be Sedated" (by the Ramones) and Bruce Springsteen's "Red Headed Woman..." Fans of Dave & Deke, Robert Earl Keene or BR-549 might wanna check this out... Highlights include their original tune, "Stinkin' Drunks" and the aforementioned Ramones cover, and all the parts where the audience shouts along.

Dave Van Ronk "Going Back To Brooklyn" (HighTone, 1991/2006)



This reissue of Van Ronk's 1991 album of all-original material captures the (now deceased) folk-blues veteran at an advanced age, yet still in fine form. Van Ronk was considered by many to be the heart and soul of the 1960s Greenwich Village folk scene; the neophyte Bob Dylan ripped off his arrangements, countless people slept on his floor, everyone admired his musical breadth and irrepressible, charitable good spirit. Here, the freewheeling, anarcharic ethos of the '60s counterculture expresses itself in Van Ronk's lusty, carnal good humor, and his penchant for salty, salacious lyrics. There's plenty of fine acoustic blues picking, but the raunchiness of limericklike ditties such as "Luang Prabang" and "The Whores Of San Pedro" will curl your toes and straighten your socks... This is a fine album, as worthy a testament to Van Ronk's fabled career as any of his earlier, better-known albums. Recommended!

The Whitetop Mountain Band "Bull Plus 10%" (Arhoolie, 2006)



YEE-HAW. This record is a real treat -- an uncompromised, uncomplicated, absolutely gleeful live set of good-old, old-timey stringband and truegrass tunes... Lots of standards, songs you'll recognize, a few you won't, all delivered with complete sincerity and the sort of pure, unselfconscious enjoyment that is all too rare in our too-cool, media-saturated culture. This disc is a lot of fun, with lively fiddling and puckish vocals by Emily and Martha Spencer... Recommended!

Keith Whitley "16 Biggest Hits" (Sony-BMG Legacy, 2006)



Like his old pal, Ricky Skaggs, Keith Whitley was a super-talented young'un who made the leap from the bluegrass world up into the commercial country stratosphere, scoring several big hits in the late 1980s and emerging as a major talent before his sad, early alcohol-related demise. This richly packed, rewarding set skims the best of his work on the RCA label, some of which ranks among the best true-country singing of the decade. Singing in a deep, smoky rumble, Whitley took his cues from supreme honkytonkers George Jones and Lefty Frizzell, and heard on this album's opener, "Don't Close Your Eyes," a soul-crushing weeper that'll just make your jaw drop when you hear it. Of course, he also got drawn into the poppier, sappier stuff that Nashville invariably demands of its stars, and while songs like "Miami, My Amy" were hits, they don't hold a candle to Whitley's best stuff. This is a straight reissue of an earlier best-of set, 16 Greatest Hits, but it's still mighty fine. Recommended!
Hank Williams, Jr. "That's How They Do It In Dixie: The Essential Collection" (Curb, 2006)



A new best-of set, with a kickass new single and another new politcal tune. Turns out, when you really pare things down, Junior's got some fun stuff to come back to... At least I still can't keep myself from singing along every time I hear "Family Tradition..." This barebones retrospective is a compact, tight reading of his career, from the killer outlaw country to the chunky, clunky redneck rock... The most striking thing on here is the strength of his new single, "That's How They Do It In Dixie," a rompy-stompy southern rocker with a catchy chorus and guest appearances from Gretchen Wilson, Van Zant and Big & Rich. The other new song, "Stirrin' It Up," is a standard-issue Hank, Jr. political tune -- always a challenge for the uninitiated. But all in all, this is a decent collection. There are some songs I wish he'd put on here rather than others, but hey, you get what you get when H2 puts out a record. Nice to hear the new stuff is so good!
---



Hick Music Index
Shop Amazon, Support Slipcue



---


<! August, 2006*>