<! MP3 05/23/09 > <! pix 05/23/09 > <! archived 09/09/06 > <! * >

---
Howdy, neighbors!
Here are some reviews of the new country, bluegrass and Americana records that I had the good fortune to listen to in September, 2006. This month: Dave Alvin, Riley Baugus, Chatham County Line, Billy Ray Cyrus, Jack Ingram, Waylon Jennings (box set), Laurie Lewis & The Right Hands, The Mavericks, Bruce Molsky, Alecia Nugent, Sunny Sweeney, IIIrd Tyme Out, Bob Wills (box set), The York Brothers, Various Artists: "Hillbilly Hot Rod & Automobile Songs"; "Old Town School Of Folk Music -- Songbook, v.1"; "Treating Her Wrong"; "Bluegrass Country Soul" (DVD)
...It's not everything I heard, but it's a nice sample of stuff that either tickled my fancy or ticked me off... Many records that aren't included here are reviewed elsewhere in my full Guide To Hick Music. Enjoy!
---
New Stuff: September, 2006
---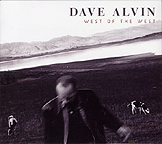 Dave Alvin "The Golden West" (Yep Roc, 2006)



A longtime pillar of the West Coast/California roots music scene, singer-guitarist Dave Alvin pays tribute to the music that nurtured him, covering songs from Golden State artists such as Merle Haggard, Los Lobos, Tom Waits and even the Beach Boys. He gets extra points for mining the upper strata of the coffeehouse folk scene -- songs by artists such as Jim Ringer ("Tramps And Hawkers") and Kate Wolf ("Here In California") that many roots rockers would readily overlook -- and dipping into the '70s wellspring for oldies by John Stewart and Jerry Garcia. The one song I don't like is his cover of Jackson Browne's "Redneck Friend," which in the original version was a jaunty little pseudo-stereotype with an irresistible backbeat... Not sure what the the point of taking the rhythm away was, but playing it as a loungey blues tune definitely doesn't work. "Kern River," "Down On The Riverbed" and "Surfer Girl" more than make up for it, though. It has to be said, there's a certain sameness to all these performances, with everything being taken at a lulling, almost snoozy, midtempo clip... But if you take it in small chunks, this is a pretty classy record. Anyway, hearing what a guy like Alvin would pick as his California canon is a pretty fascinating exercise in popular culture -- if there's one thing he knows, it's his roots.

Riley Baugus "Long Steel Rail" (Sugar Hill, 2006)


A strong, salty set of hardcore old-timey music, much of it played solo by Baugus, accompanying himself on fiddle or banjo, and even singing a capella with a hard-won, ultra-traditionalist, nails-on-a-chalkboard, keening wail. If you're into rugged, uncompromised old-time music from the likes of Hazel Adkins, Bruce Molsky or Dirk Powell, then this disc is definitely for you. In fact, Powell, along with Tim O'Brien, is a co-producer of this album and they both play on many of the tracks. This album's a real treat for the faithful, each and every song suffused with the craggy, live-wire intensity that best defines the genre. Definitely recommended!

Chatham County Line "Speed Of The Whippoorwill" (Yep Roc, 2006)



Wow. These guys have grown up... a lot since their last album... Not that they weren't good before, but this album really hits the nail on the head... Some really soulful, richly inventive space folk/Americana, with a dash of the bluegrass twang they previously specialized in. There are several songs on here that are simply enthralling -- maybe not "great" songs or classics that I'd find myself singing along to for years to come, but there's something arresting about them -- the skillful, assured musicianship along with the thin, urgent, intelligent vocals -- that lets you know these are real country fans, fully committed to their music, and capable of taking it in new directions. We need more records like this -- musically mature, culturally adept and full of sly, sensual depth. I'm impressed!
Billy Ray Cyrus "Wanna Be Your Joe" (Universal/New Door, 2006)



I almost hate to admit it, but Billy Ray's years singing of gospel instead of country-pop have really helped him as a singer. On this, his first (mostly) secular album in five years, Cyrus croons with conviction and emotional connection -- he brings these songs home, whether they're slick romantic ballads, goofy Southern rockers or good-natured country novelty tunes. And as far as the latter goes, he has a couple of real winners here: "Country Has The Blues" laments the current state of country music, while Cyrus cheerfully takes his share of the responsibility, slyly singing, "If it makes you feel better/You can blame me if you want to..." However, the song also features guest vocals from George Jones and Loretta Lynn, absolving Cyrus of all hard feelings. (PS - Allright, Billy, you win. If George and Loretta sing on your album, you're cool by me...) The other comedy gem here is "A Pain In My Gas," a working-stiff's lament aimed at the $3.00-plus/gallon price gouging of '06, which is sure to stay handy for years to come. Similarly endearing are his unrepentant Southern rock tunes, like "I Want My Mullet Back" and the Skynyrd tribute, "The Day The Freebird Fell," wherein Billy Ray replenishes his love of the genre without having to go overboard and get all macho like Montgomery Gentry or other SR revivalists... He just likes the music; he doesn't have to make such a big deal out of it. The rest of his repertoire, the John Mellencamp-ish, Bryan White-y, adult-contemporary type stuff, isn't my kinda music, but ya know what? I listened to this whole album, including that material, all the way through and never felt I had to skip past anything. Cyrus is singing with real emotion, and that counts for a lot. I'm pretty sure his fans will be really happy with this record and, surprisingly, it may win over a few of his skeptics as well.

Jack Ingram "Live: Wherever You Are" (Big Machine, 2005)



Jack is back, with a high-energy live set that showcases him and his raunchy Beat-Up Ford Band at their best... There's also a new studio track that kicks the album off -- one of those generic, swirly, sorta-Nashville-pop songs that Pat Green has been recording the last couple of years -- but the real meat here is in the concert material, where Ingram clearly connects with his audience and gives 'em exactly what they want. It's a lively, good-humored performance which occasionally slips into guitar-hero wailing, but mostly shows a real command of hard-country soulfulness. Great way to check this guy out.
Waylon Jennings "Nashville Rebel (Box Set)" (Sony-BMG Legacy, 2006)



An awesome 4-CD box set, covering Waylon's full career, including some later material on the MCA label... Disc One is one of the best overviews of Waylon's early work you're likely to hear, a well-chosen set that weaves through his early hits and late-'60s "folk-country" efforts... This may be the stuff that drove Jennings to chafe against the Nashville studio system and go "outlaw," but there's still plenty of interesting, innovative material, and this disc does a great job weeding out most of the lame stuff while finding some of the best nuggets... Disc Two traces his path towards the haloed ground of outlaw legend, starting with a bunch of his early '70s work (much of which I find a bit strained, particularly all those gabby, verbose Shel Silverstein songs...) and winding up smack dab in the middle of his glory years. When he starts singing stuff like "Just Pretend I Never Happened," Billy Joe Shaver's "Honky Tonk Heroes," and Bob McDill's "Amanda," well, that's all you need to know. The man was a god. Disc Three spans 1974-1980, more pure gold, from "Good Hearted Woman" to "Good Ol' Boys," including all those groovy duets with Willie Nelson and Jessi Colter, the sort of stuff you build a shrine for... Inevitably, Disc Four (1980-1995) is a downward slide, but that's only because the bar had been set so high in the '70s -- hard for anyone to top a track record like that. Things kick off with "Storms Never Last," probably my favorite Waylon & Jessi duet, and cruise into the Highwaymen phenomenon and his lingering later hits. As with the first disc, though, this is collection does a great job weaving this material together, picking up old favorites such as "Lucille," "America" and "Will The Wolf Survive," as well as a bunch of later Waylon & Willie tunes. The inclusion of the rival-label MCA material is a real treat, making this a much more definitive set than it would otherwise have been (although it's a shame they didn't also include "Too Dumb For New York City, Too Ugly For L.A.," one of his funniest later songs... But I guess ya can't have everything...) So... Do you need to pick this box set up? Probably... It's got all those great songs you already own on those other Waylon best-ofs, but it's more comprehensive, and the '60s stuff is a treat... There are also three "new," previously unreleased, tracks, including a duet with Johnny Cash that got dug out of the vaults... Mostly, though, it's such a well-programmed, well thought-out that set you'll really enjoy listening to each disc. This doesn't feel like just another by-the-numbers greatest hits package, but rather a living, breathing tribute that lives up to its subject. And besides, you're never really going to listen to those gigantic Bear Family boxes, so why not get this more managable, more affordable American-made set instead? It'll knock your socks off, Hoss. (Also see my Waylon Jennings discography for more info...)
Laurie Lewis & The Right Hands "The Golden West" (HighTone, 2006)



Wow... what a great record -- one of the best bluegrass albums of '06! If you like plain, simple, and sincerely twangy truegrass, filtered through a West Coast/Northern California sensibility which keeps things real and rootsy, but doesn't simply go through the motions of genuflecting at the temple of rigid, "high lonesome" traditionalism, well, then this is an album you'll want to check out. Lewis and longtime cohort Tom Rozum lead this laid-back, no-nonsense quintet, playing a nice mix of original songs and well-chosen covers. Guitarist Scott Huffman contributes one song (and fine harmony vocals on others) while Lewis adds two more; the remainder of the album embraces music by Albert Brumley, Jimmie Dale Gilmore, John Hartford, Jimmy Martin, Bill Monroe, Jimmie Rodgers and Billy Joe Shaver... I mean, geez... how could you go wrong? The answer is, you can't. This is a mighty fine set, from start to finish, filled with one heartfelt, effective performance after another. Highly recommended!

The Mavericks "Gold" (MCA Nashville, 2006)



This slam-bang, 2-CD best-of set captures Raul Malo and his posse at their finest, from the exaggerated twang of their early work to the romantic, Roy Orbison-esque croon that became Malo's signature sound. Although the Mavericks initially brought a fresh blast of traditionalist twang to the country charts, they never quite made it to the top, mainly warming the benches in the back half of the Top 40. They made some mighty nice records, though, and this generously programmed collection should just about cover it for the average listener. The first disc has all their early hits, while the second tracks their slide off of the Nashville radar. Included here are about a half-dozen previously unreleased tracks and a slew of one-off singles and rarities, including bonus tracks and tunes from various soundtracks and tribute albums. If you want to check these guys out, this is a great way to go.

Bruce Molsky "Soon Be Time" (Compass, 2006)



Fiddler/guitarist/banjo plunker Bruce Molsky is one of Americana's finest "old-timey" musicians, fully in command of the style's history and repertoire, and gifted with an immensely charismatic presence... On this disc, his sound has softened, moving away from the uncompromising traditionalism that so many favor in the old time scene, opting for a more fluid, tranquil tone. There's a lot more "give" to his performance, and thus a lot more soul. The material ranges from backwoods standards learned from elders such as Ed Haley, Sam McGee and Tommy Jarrell to Scandanavian and Slavic folk, and a bit of the Delta blues... There's only one Molsky original on here, and yet he manages to make all these tunes utterly his own. This is a mighty fine album.

Alecia Nugent "A Little Girl... A Big Four Lane" (Rounder, 2006)



Ever think to yourself, "gosh, bluegrass music's going nowhere"? Well, don't worry too much -- not with talented young'uns like this coming along! On her second album, bluegrass vocalist Alecia Nugent commits herself more fully to a modernist, crossover approach, but unlike Alison Krauss (who she's inevitably compared to), Nugent crosses over towards country, rather than adult pop. You could easily see her making the leap into the Nashville mainstream, but for now, let's enjoy the contributions she's making to the bluegrass world. There's a bit less bounce and twang this time around, and most of the songs don't have choruses or hooks that really leap out at you, but this is an album that'll grown on you and has multiple layers of texture and tone to offer attentive listeners. Plus, she's got one heckuva nice voice. Add producer/banjo plunker Carl Jackson into the mix, and a stable of ususal-suspect superpickers (notably, Rob Ickes and Jim Van Cleve...) and guest vocals from Rebecca Lynn Howard, Doyle Lawson, Bradley Walker and Alison Krauss herself, and you've got one heckuva nice record. Keep you eye on this gal, and your ears on this album... they're both gonna be around for a long, long while.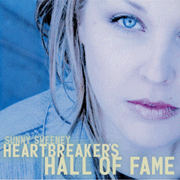 Sunny Sweeney "Heartbreaker's Hall Of Fame" (Self-Released, 2006)



God bless Texas! That little state has got more real country music in its little finger than the rest of the country has in its collective craw. Newcomer Sunny Sweeney is the latest example of the Lone Star State's amazing ability to produce the sort of super-twangy, super-indie honkytonk that makes folks like me look forward to tapping our toes and drinking our beers to for year to come. Possessed of a squeaky little rasp that seems equal parts Tanya Tucker and Iris Dement, Sweeney sings with true conviction and pure delight, infusing each song with sincere emotion and a swinging sense of fun. Her band twangs along at a rapid-fire clip, slathering on sweet fiddle, pedal steel and bouncy guitar -- all pure catnip for the hard-country crowd. The song selection can't be beat, either, ranging from several great Sweeney originals to a pair of Jim Lauderdale tunes, a cover of Lacy J. Dalton's ode to Nashville, "16th Avenue," and a version of Iris Dement's "Mama's Opry" that's so achingly sincere, you'll find it hard to believe Sweeney didn't write it herself. Lauderdale makes an appearance himself, singing a fine duet on Keith Sykes' "Lavender Blue," while fiddler Bobby Flores -- a longtime indie-Texas stalwart -- helps anchor the band. All in all, a kickass debut that should set Sweeney on the path to win a much wider audience. Recommended! (See her website for more info: www.sunnysweeney.com )

IIIrd Tyme Out "Round III At The MAC" (Chateau Music, 2006)


The band's third live album recorded at the Mountain Arts Center is another rock-solid set of note-perfect, professionally delivered, high-lonesome truegrass. I know some people find these guys to be a little too slick or flawless, but ya gotta admit, this record is played with passion and intensity. Songs by Bill Monroe and the Stanley Brothers are mixed in with some swell gospel, a new Tom T. Hall tune, a couple by Bill Castle and a few other interesting choices... Good vocals and kickass pickin' -- what more could ya want?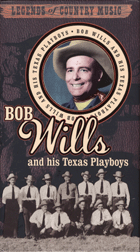 Bob Wills "Legends Of Country Music" (Box Set) (Sony-BMG Legacy, 2006)


Four CDs worth of choice material from the king of western swing. Includes his classic Okeh, Columbia and ARC recordings and later work on MGM, as well as his revival material in the 1970s. Wow. What can you say? From his earliest singles to his last album, Wills led what was probably country music's finest, most professional band. These songs just radiate talent, timing, great taste and good cheer. The riotous recordings from the 1930s still leap out at you, compelling us from across the decades with a canny mix of blues, hillbilly twang and swinging jazz rhythm. Very few records have ever been made which match these for their high fun quotient, and while the Bob Wills sound became kind of standardized and by-the-books, he never lost his edge or his ability to make his songs come alive. It's great stuff. And man, what a lineup of talent: Tommy Duncan is still one of my favorite singers, while guitarists Joaquin Murphey, Noel Boggs and Eldon Shamblin add to the wild, exuberent feel, making great, wildly enjoyable music, decade after decade. Nice song selection, pretty packaging and helpful liner notes: this here is a class act.


<! seems to be a single-disc version available as MP3 -- B00138HA6U >
The York Brothers "Long Time Gone" (Ace, 2006)


Raspy, rattling hardcore hillbilly music from the wartime and postwar era (1949-'53, roughly), by a brother duo transplanted from the Kentucky hills up to the Great Lakes region. This is urbanized hick music, with strong doses of blues and jazz standards creeping into the mix, classic hillbilly boogie and bop from the years when the "new" country sound was still up for grabs. These guys had a rough, thoroughly authentic sound -- not polished or slick like the Nashville scene was becoming -- who recorded mainly on tiny independent labels like Mellow and Universal, and some sessions for Decca as well. This disc gathers their work for the rouh'n'ready King label, more fine examples of crude, catchy hillbilly music from up North. Definitely recommended!

Various Artists "HILLBILLY HOT ROD AND AUTOMOBILE SONGS" (Jasmine, 2006)


Start your engines...! This is a mighty fine set of obscure old country novelty songs... Sure, there are about a half dozen too many "answer songs" based on Arkie Sibley's epochal "Hot Rod Race," but with other far-fetched oddities with titles like "The Battery To My Heart," "No Parking Here," "Service Station Blues," "I'm Trading You In On A Later Model" and "She Won't Turn Over For Me," this disc has more than enough to offer devoted fans of real, live postwar hillbilly music. Lots of fun!

Various Artists "OLD TOWN SCHOOL OF FOLK MUSIC: SONGBOOK, v.1" (Bloodshot, 2006)



A charming, open-mikey set from the graduates of Chicago's Old Town School of Folk Music, a cultural institution apparently founded in 1957 and now about to celebrate its 50th anniversary... The strongest tracks on here are from well-known "ringers," folks like Danny Barnes (of the Bad Livers), hillbilly smartass Robbie Fulks and Waco Brothers frontman Jon Langford... Most of the others I'm not familiar with, and some tracks are certainly better than others. Standouts include a barebones "Shady Grove" from a fellow named Colby Maddox, and "Salty Dog" by Rick Sherry... Dan Zanes also makes an appearance with a loosey-goosey version of "Drunken Sailor..." Many of the songs on here really are like listening to a friend of yours warbling away at a coffeehouse open-mic night, which is exactly as it should be: that's the whole point of folk music, right? As DIY as ya wanna be.

Various Artists "TREATING HER WRONG: SWEETHEART AND HEARTBREAK SONGS" (Jasmine, 2006)


For those of us interested in super-obscure hillbilly singers, and gal singers in particular, this disc is a real goldmine. The Beaver Valley Sweethearts? Betsy Gay? Jenny & Jill? Jeanie Peason? Never heard of 'em. Now, Melisa Monroe was the daughter of bluegrass patriarch Bill Monroe and Margie Collie was Floyd Tillman's wife, but I'd never heard of them before, either. Charline Arthur and Helen Carter (of the Carter Family) are the most recognizable names... This isn't an earthshaking set, but it's genuine hillbilly music and the rediscovery of a slew of long-forgotten country gals is always a welcome thing, as far as I'm concerned... Good heartsongs and a few surprisingly rough honkytonk numbers as well... Worth checking out!
---
And also...
---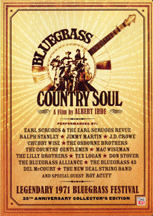 Various Artists "BLUEGRASS COUNTRY SOUL: 35th ANNIVERSARY COLLECTOR'S EDITION" (DVD) (Time-Life, 2006)


This endearing early '70s documentary captures the goings-on at the 1971 Camp Springs, NC bluegrass festival, presenting a perfect snapshot of a musical genre clearly in transition, with the old guard making room for the longhaired innovators in their midst. A wealth of top talent crowds this film, with elders and traditionalists such as Earl Scruggs, Ralph Stanley, Mac Wiseman, Jimmy Martin, Don Stover and Del McCoury rubbing shoulders with the hippiedelic "progressive" set... Of course, the generational dividing line is pretty hard to spot: a gangly young Ricky Skaggs and a forlorn-looking Keith Whitley are junior members of Stanley's reformed Clinch Mountain Boys; the Lilly Brothers, J.D. Crowe and his pals sound as traditionalist as anyone else, and folks like the Osborne Brothers sit smack dab in the middle, mixing old-fashioned high harmonies with streamlined melodies and straightforward, road-tested showmanship. The progressive faction is in fine form, represented by the Bluegrass Alliance, the New Deal String Band and Earl Scruggs's rock-friendly family band, and future flatpicking superstar Tony Rice is seen performing in both the Bluegrass Alliance and in Crowe's newly-formed band (although his one on-camera solo is surprisingly lackluster...) In some ways -- fittingly -- the real show is in the audience scenes, where real, live country folks -- hillbillies, actually -- fan themselves with magazines and do goofy clog dances out on their picnic blankets, alongside the aviator-lens and bellbottom set. You can see exactly who the fans were, what their differences and shared passions were, and how, despite coming to the music from radically different vantage points, they all "got it" just the same. And then there are also the parking lot jam sessions, long a staple of the festival scene, where it was clear that the hippie longhairs had plenty of talent to spread around. Back on stage, well, what a treat it is to see Dr. Ralph looking so young, and so many of his compatriots holding their own against the shifting tides of time. A lengthy middle section lingers on Charlie Waller and the Country Gentlemen, who were the big stars at the time, as well as several numbers by a Japanese band called Bluegrass 45 who wowed the crowd with their well-studied revival of many of the tried-and-true vaudevillian showstoppers of the old-school country road shows -- comedy bits, trick songs, etc. The footage is priceless, and the simple, unpretentious presentation is a breath of fresh air wafting into our overly-ironic, media-saturated times. Pioneering director Albert Ihde doesn't try and get too fancy or profound -- he's just there, in the right place at the right time, rolling film and letting us see what was there. It's a great film, an amazing history lesson and a real musical treat for bluegrass fans of all persuasions. Highly recommended!
---



Hick Music Index
Shop Amazon, Support Slipcue



---


<! September, 2006*>