<! MP3 05/07/09 > <! pix 00/00/00 > <! archived 08/09/10 > <! * >

---
Howdy, neighbors!
Howdy, folks, here are some reviews of the new country, bluegrass and Americana records that I had the good fortune to listen to in August, 2008 ...It's not everything I heard, but it's a nice sample of stuff that either tickled my fancy or ticked me off... Also, check out my full Guide To Hick Music for a bazillion more record reviews and artist profiles.
This month:
Cowboy Copas "Settin' Flat On Ready (Gonna Shake This Shack Tonight)" (Bear Family)
Crooked Jades "Shining Darkness" (Jade Note)
Donna The Buffalo "Silverlined" (Sugar Hill)
Lefty Frizzell "Steppin' Out (Gonna Shake This Shack Tonight)" (Bear Family)
Donal Hinely "Blue State Boy" (Scuffletown)
Rebecca Lynn Howard "No Rules" (Saguaro Road)
James Intveld "Have Faith" (Molenaart)
Whitey Johnson "Gary Nicholson Presents... Whitey Johnson" (Palo Duro)
Micky And The Motorcars "Naive" (Smith Entertainment)
Miss Leslie "Between The Whiskey And The Wine" (Zero Label)
Willie Nelson & Wynton Marsalis "Two Men With The Blues" (Blue Note)
Tony Rice "Night Flyer: The Singer-Songwriter Collection" (Rounder)
Rusty Truck "Love's Changing Lanes" (Rykodisc)
Junior Sisk & Rambler's Choice "Blue Side Of The Blue Ridge" (Rebel)
Ricky Skaggs "The High Notes" (Cracker Barrel)
Jimmie Skinner "One Dead Man Ago (Gonna Shake This Shack Tonight)" (Bear Family)
Sugarland "Love On The Inside" (Mercury-Nashville)
Ben Weaver "The Ax In The Oak" (Bloodshot)

---
New Stuff: August, 2008
---
Cowboy Copas "Settin' Flat On Ready (Gonna Shake This Shack Tonight)" (Bear Family, 2008)


Lloyd "Cowboy" Copas was a superior hillbilly singer, equally adept at sentimental heartsongs and galloping novelty tunes, and a major figure on the national country scene until his untimely death in 1963, riding on the same doomed airplane as Hawkshaw Hawkins and Patsy Cline. Like other albums in the Shake This Shack series, this disc concentrates on more upbeat, rollicking material, and it's all swell stuff. There are many of his best early tracks for the King label -- although it skips most of his big hits, including the original "Filipino Baby," which is sadly omitted -- along with some more obscure entries taken from his short stint on Dot Records. Fun stuff for fans of old-fashioned hillbilly music.
Crooked Jades "Shining Darkness" (Jade Note, 2008)



(Produced by Bruce Kaplan & Jeff Kazor)
This SF Bay Area-based art-twang ensemble has really hit their stride on this disc. Their old-timey roots are still intact, but their approach to the material more fluid now, absorbing more modern influences like twangadelic, avant freak-folk, as well as a softer vocal style, mainly on the numbers where singer Leah Abrahmson projects a Gillian Welch-like vibe. The band's old love of Gothic-death song material persists, but it's leavened by a wider sonic palette that allows the group to really program the album as a musical journey, with stops along the backwoods, swamps and cottonfields of America's inner psyche. Of all the Crooked Jades albums thus far, this one is my favorite. Worth checking out!

Donna The Buffalo "Silverlined" (Sugar Hill, 2008)



(Produced by Donna The Buffalo & Joe Blaney)
A great, goofy, totally catchy set of hippie-dippy pop-twang from these favorites of the jam-band Americana scene... This album is issued in honor of their twentieth year(!) playing together, a once-bluegrassy band that has slowly but steadily absorbed all sort of musical influences, including blues, folk, zydeco and rock, and cooked it up into a mellow, satisfying stew. Joe Puryear's songwriting is particularly prophetic and message-y, but in a tuneful, Robert Hunter-esque way in which his melodic gifts and general obliqueness take the edge off of any listeners who might feel they're being preached to. Meanwhile, the multi-talented Tara Nevins comes to the fore with one hook-heavy, addictive tune after another. Her harmony singing with bluegrass star Claire Lynch -- on the funky, reggae-tinged "Temporary Misery" -- is a musical highlight on a consistently pleasing album. (I also like how much Nevins has come to sound like the folkier Iris Dement; I just love that gritty-tough tone of voice.) If there's one word that best describes this disc, it's "catchy." This is an upbeat, palpably positive, life-affirming album, packed with bouncy, lighthearted melodies that stick in your mind and make you get all squishy in the head. It's nice. Longtime fans and newbies alike will find plenty to enjoy here.

Lefty Frizzell "Steppin' Out (Gonna Shake This Shack Tonight)" (Bear Family, 2008)


Few artists have made as big an impression and cast as long a shadow on country music as the legendary honkytonker Lefty Frizzell. Widely recognized as the vocal model for almost all modern honkytonk singers, Frizzell's bluesy phrasing directly influenced a generation of country singers (including icons such as Merle Haggard) and from there, all the honkytonkers to come. This is a fun collection of some of his more upbeat material, with an idiosyncratic song selection that some collectors might find pleasantly off the beaten track. Years ago, Bear Family also issued a massive, 12-CD Lefty Frizzell box set, so they had a lot of material to choose from... This single-disc set has some unusual song selections, in keeping with the Shake This Shack series' emphasis on uptempo material -- so it's probably best considered a fun companion to other, more straight-ahead "best of" collections already on the market. The main thing is, it's Lefty. And that means it's grrreat.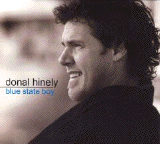 Donal Hinely "Blue State Boy" (Scuffletown/Atom Record, 2008)



(Produced by Donal Hinely)
A fine modern folk troubadour, Texas boy Donal Hinely has a keen sense of humor and a good sense of melody, crafting catchy songs that touch unexpected human depths... This album begins with a lighthearted tribute to Dylan ("Song For Bob") and a particularly tuneful love song ("Mona, Mona") along with another strong entry, "Shattered Glass," that rounds out the album's strong start. Then it coasts back into more standard folkie fare, including some political tunes such as his unexpectedly ardent declaration of love for US Senator Barbara Boxer ("Dear Mrs. Boxer") and the album's title track, "Blue State Boy," which describes the frustrations of liberals living in the supposedly conservative American heartland. It's here where I start to have problems with this set - on previous albums, Hinely approached political material with a subtle touch and firm conviction that was particularly keen and effective. "Blue State Boy," despite having a sentiment that I strongly share (having grown up in the Midwest) is a bit of a clunker, aesthetically speaking. Still, Hinely is a skilled songwriter and sings to and from the heart -- fans of artists such as Greg Brown, Slaid Cleaves and Eliza Gilkyson will find a lot to like here, as well. (Check out Hinely's website www.donalhinely.com for more info.)
Rebecca Lynn Howard "No Rules" (Saguaro Road, 2008)



(Produced by Michael Curtis)
Ms. Howard has had an interesting career -- she hit Nashville with a big splash, scoring two Grammy awards right off the bat, but she never seemed to make much traction against other high-tech divas of the Y2K era. After that she... just kind of fell off the radar. Every once and a while she'd appear singing harmony on someone's album, or contributing a track here and there on tribute albums and the like. These tracks were often rootsier and more restrained than her own solo albums, which had been caught up in the super-overproduced pop leanings of the late 1990s/early 2000s era. Now she's part of the contemporary flood of chewed-up-and-spat-out former Nashville chart-toppers who have given up on the Music City machine and decided to record for an indie label instead. Presumably this album, her first in six years, is more of a personal statement than her major label offerings, and it certainly presents a different side of her work. This disc opens on a surprising note, with several old-school R&B roots-blues tunes, with Howard belting it out like she was Tracy Nelson or Lou Ann Barton. When she slows it down and goes into a contemporary soul-pop mode, the first slow song was a gospel-tinged cover of Dan Penn's "Do Right Woman," and she slowly starts to sound a bit like Tina Turner, in her '80s pop incarnation. I wasn't into how most of this album sounds -- her song about open mic singalongs, "Sing 'Cause I Love To," is the most interesting piece for me -- but I think this is the kind of for-my-real-fans kind of album that will sincerely be cherished when the right group of folks get ahold of it. And, hey, if you're going indie, what more could you want?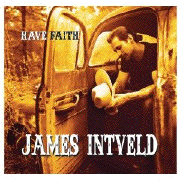 James Intveld "Have Faith" (Molenaart, 2008)



(Produced by James Intveld, Eddie Perez, Michael Turner & Bruce Witkin)
A typically satisfying roots-twang offering from one of LA's finest alt-country troubadours... Intveld opens the album with a cover of the Wynn Stewart oldie, "Pretty World," which is a sure sign for me that I'm really gonna like this record. And the dude does not disappoint: just the right blend of twang and finesse follows on track after track. Intveld taps into country's traditions not just in his songwriting, but also in the performances themselves -- in addition to a slew of younger Southern California players (Rick Shea, et. al.) he also enlists veteran studio cats like pedal steel whiz Lloyd Green, lead guitar superpicker Jerry Donahue and the venerable Jordanaires, who sing some sweet "whooooooo... whooooos" on a song or two. There are a lot of great songs on here, but some stand out in a hair-on-the-back-of-your-neck way, particularly "A Woman's Touch," (an Intveld original) and his loping cover of Bobby Bare's "Motel Time." This record is everything that the Americana genre should be: rootsy, soulful and concise. Highly recommended!

Whitey Johnson "Gary Nicholson Presents... Whitey Johnson" (Palo Duro, 2008)



(Produced by Colin Linden)
Groovy whiteboy acoustic blues, featuring slide player Whitey Johnson, who is apparently a pseudonym for Gary Nicholson, a six-stringin' pal of Delbert McClinton. Delbert blows the harp on a tune or two, while "Whitey" does some fancy pickin' and growls his way through a bunch of gritty original blues tunes, including several cowritten with modern blues dudes such as Colin Linden, Kim Wilson, Guy Clark -- and Delbert McClinton, of course! Sounds like they had a lot of fun recording this one.

Micky And The Motorcars "Naive" (Smith Entertainment, 2008)




Nice, tuneful, melodic roots-rock Americana from Austin, Texas... Brothers Micky and Gary Braun anchor this light-toned rock group, with Micky's semi-gravelly vocals framed by mild, jangle-twang guitars. All the songs sound the same, and none of the lyrics really stood out (to me, at least) but the effect is very pleasant. It's a nice, melodic sound, listenable and familiar, easy to settle into, although not particularly dynamic or challenging. Good for the style!
Miss Leslie "Between The Whiskey And The Wine" (Zero Label, 2008)



(Produced by Ricky Davis & Tommy Detamore)
God bless Texas. On her third album, Miss Leslie cranks up the volume and belts out some great hardcore boozin' tunes, the kind of stuff that would make George Jones and Johnny Paycheck proud. One hard-drinkin' honkytonk tune after another comes barreling out, with Miss Leslie's throaty vocals buoyed by a robust, rootsy country backing that includes Dave Biller on guitar and Ricky Davis playing some mighty sweet pedal steel. Leslie's husky vocal style might sound odd to some listeners, although fans of Melba Montgomery and Connie Smith may recognize a kindred spirit here. (She also claims allegiance to Merle Haggard's old pal, Leona Williams, but since I'm not that familiar with her work, I can't really make the comparison myself...) Anyway, if you like independent, old-school country -- and sassy, stompy songs about booze-soaked, tear-stained sad stories -- then this is a disc well worth checking out.
Willie Nelson & Wynton Marsalis "Two Men With The Blues" (Blue Note, 2008)




I haven't heard it yet... but I sure would like to!
Tony Rice "Night Flyer: The Singer-Songwriter Collection" (Rounder, 2008)



A nice collection of modern folk tunes recorded over the years by bluegrass guitar demigod Tony Rice. I find his voice to be a singular joy -- it is one of my favorites in the genre -- and since Rice has been unable to sing professionally for several years due to a condition known as dysphonia, it is even that much sweeter to hear an entire album's worth of vocal material from his back catalogue. Even if he does include the dreaded soprano saxophone on a tune or two. This gathers songs by Mary Chapin Carpenter, Bob Dylan, Bob Franke, Joni Mitchell, Mickey Newbury, James Taylor, Ian Tyson and others. It also includes original tunes from Rice himself, and one by his brother Larry, with three tunes that have been previously unreleased (such as Tony Rice's superb "Never Meant To Be," which opens the album.) Rounder also has issued a separate CD's worth of Rice covering the music of Gordon Lightfoot; this disc is the perfect companion to that one, and a welcome addition to the Tony Rice canon.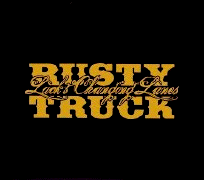 Rusty Truck "Luck's Changing Lanes" (Rykodisc, 2008)
(Produced by Mark Seliger & Nick Brophy)




In shorthand, this album could be considered the Americana music equivalent to "Almost Famous": Mark Seliger was the head photographer at Rolling Stone magazine between 1992-2002, and in the course of that decade he made an awful lot of groovy famous people, several of whom help him here on his recording debut. The ever-eclectic T Bone Burnett, Sheryl Crow, Jakob Dylan, Lenny Kravitz, Willie Nelson, Marc Ribot and Gillian Welch are among the luminaries enlisted to accompany Seliger on a giddy country-rock romp, sounding for all the world like the Jayhawks in their twangy prime. The opening song, "Every Time" features some of the most ridiculously overwritten poetic-profound lyrics ever put to wax, and yet it's also got a killer pop hook that kept me coming back to the song again and again. The rest of the album follows apace -- the songs are quite catchy and while some of the songs have a spiral-notebook feel to them, the retro-acoustic rock vibe is so nice, you hardly notice. In addition to contemporary alt.country, there are also healthy nods towards '70s bands such as Poco, Pure Prairie League and the Eagles, as well as more rock-pop outfits such as Fleetwood Mac (Sheryl Crow's harmony vocals on "Cold Ground" evoke Stevie Nicks so thoroughly that I wondered if some prankster had slipped a copy of Rumours into the CD carousel... If you like the classic rock sound of '70s AOR, as well as light, melodic twang, this is definitely worth checking out. This two-disc edition is an expanded version of a 2003 album, Broken Promises, with an additional disc's worth of video material added for good measure. It's music that has aged well -- and five years from now will sound equally as sweet.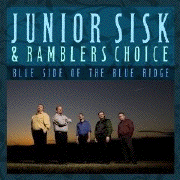 Junior Sisk & Rambler's Choice "Blue Side Of The Blue Ridge" (Rebel, 2008)



(Produced by Ronnie Bowman)
Slam-bang, real-deal bluegrass, the way I like it! Every song on here rings true, with solid songwriting and powerful, confident, understated musicianship. It's the calibre of the songwriting that really knocks my socks off: this album is packed with one great song after another, kicking off with "The Wolf Is At The Door" (about economic hard times) and numerous spunky, country oriented tunes of the kind that Jimmy Martin and Hylo Brown did so well back in the 1950s and '60s: "You Let The Dog Off The Chain," "Leaving Baker County," "Little Bit Of This, Little Bit Of That"... Pure gold. There are also a nice gospel tune (a cover of "Dust On The Bible") and a sweet, folky romantic number, "The Man In The Moon," which is sure to be a sentimental favorite for years to come. Really, this album floored me. Easily one of the best bluegrass albums of '08!
Ricky Skaggs "The High Notes" (Cracker Barrel, 2008)


(Produced by Ricky Skaggs)
In the early 1980s, bluegrass prodigy Ricky Skaggs went from being a featured member of the Emmylou Harris band into a radiant (and slightly improbable) solo career as a tradition-oriented Top 40 country star. His chart-topping success was improbable because, unlike other "neo-trad" country stars, he wasn't tapping into beer-drinking honkytonk, but rather into the sweeter, more sentimental "heart song" tradition, of sappy, heartfelt romantic ballads, a plainspoken style that had been almost entirely left behind in the plush sophistication of the '70s countrypolitan era. Skaggs enjoyed tremendous success with the style, and his bright-eyed devotion to the sincerity and conventions of the genre won over countless fans, giving the country charts a healthy dose of respect for the past. Eventually he went back into the bluegrass demimonde where, with the elders of genre passing away one by one, he became an "elder statesman" himself, one of the closest in line to pick up the mantle when the style's founders had all gone to meet their maker. Here, Skaggs brings the various strands of his career together, re-recording some of his biggest hits in a sparser acoustic setting, for an exclusive release on the Cracker Barrel restaurant chain's private label. Since part of Top 40 career included covering bluegrass tunes and giving them a slight pop twist (as on his version of Bill Monroe's "Uncle Pen"), it's not such a big stretch to turn that formula on its head and remake a few of his country tunes in a "bluegrass" style. Although one of the wonderful things about his '80s hits was that thin, youthful voice of his -- so full of hope and earnest dedication to his craft -- is now lost to middle-age, these are still wonderful songs and he delivers them with a comfortable, reassuring demeanor. A couple of songs that stand out from the pack are his version of Harry Chapin's "Cat's In The Cradle," and a tinkly-piano gospel tune about God's angels watching down on us all, which veers away from the bluegrassy vibe into the world of Southern Gospel (which isn't surprising, given Skaggs's longstanding evangelical fervor...) Fans may want to pull off the Interstate, grab a little chicken-fried steak, and pick up this disc for the drive home: it's a nice addition to the Ricky Skaggs discography. (For more info, check out the Cracker Barrel website.)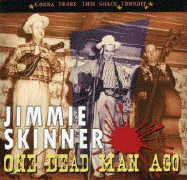 Jimmie Skinner "One Dead Man Ago (Gonna Shake This Shack Tonight)" (Bear Family, 2008)


A great classic country release from one of the best reissue labels in the world. Plaintive honkytonker Jimmie Skinner is a personal favorite -- little known and little remembered, be had a lot of the same laconic, nasal sound as Ernest Tubb, but with a bluesier, rawer style, that was closer in many ways to their mutual idol, Jimmie Rodgers. Skinner had a few hits in the 1950s, and later put an extra little bounce into his music, in an attempt to keep up with the rock/rockabilly invasion. That suits this disc just fine -- like the rest of the records in the Shake This Shack series, this tilts towards upbeat material, and is a more modest, single-disc version of a more massive Bear Family box set (in Skinner's case, a 6-CD set). This should be just about right for most retro-twang fans. If you want to check out one of the most distinctive artists of honky-tonk's golden era, this is a great introduction to his work.
Sugarland "Love On The Inside" (Mercury-Nashville, 2008)



(Produced by Kristian Bush, Byron Gallimore & Jennifer Nettles)
Fascinating how such a popular Top 40 band, whose first two albums were so resolutely commercial and pop-oriented, could aim for such an introspective, almost folkish sound on their third album. I guess this is Jennifer Nettles returning to her folkie/adult-alt roots, with personal-sounding, confessional-inspirational lyrics and a softer-edged, less twanged-out mix. Reminds me quite a bit of Wynonna Judd's solo work, and I'm sure it will appeal to Wynonna's fans as well. Personally, I don't miss the ultra-exagerated faux-twang of their first couple of records -- and since this disc was a big commercial hit, I wonder where they'll go from here... Hmmm. Time will tell!


<! correct ASINs? AUG '08 >

Ben Weaver "The Ax In The Oak" (Bloodshot, 2008)
(Produced by Brian Deck)



---



Hick Music Index
Shop Amazon, Support Slipcue



---