<! MP3 00/00/00 > <! pix 00/00/00 > <! archived 08/15/10 > <! * > <! still need to review Silverstein cd >

---



Howdy, neighbors!

Howdy, folks! Here are some reviews of the new country, bluegrass and Americana records that I had the good fortune to listen to in Summer, 2010. This page gets updated throughout the month, so check back if you can... Also, check out my full Guide To Hick Music for a bazillion more record reviews and artist profiles.

<! Gary Allan "Get Off On The Pain" Dierks Bentley "Up On The Ridge" (Capitol, 2010) Laura Bell Bundy "Achin' And Shakin' " Mary Chapin Carpenter Dailey & Vincent John Haitt "The Open Road" Blake Shelton "Hillbilly Bone" Whitney Duncan Jim Lauderdale "Patchwork River" (Thirty Tigers, 2010) Jason Boland "High In The Rockies" (APEX Nashville, 2010) Gretchen Wilson Jo Dee Messina >

This month:
Mark Chesnutt "Outlaw" (Saguaro Road)
Elizabeth Cook "Welder" (Thirty Tigers)
Carolina Cotton "Yodeling Blonde Bombshell, v.2" (Self-Released)
Dailey & Vincent "Singing From The Heart" (Rounder)
The Dixie Chicks "Playlist: The Very Best Of The Dixie Chicks" (Sony Legacy)
Whitney Duncan "Right Road Now" (Warner Nashville)
The Farewell Drifters "Yellow Tag Mondays" (Thirty Tigers)
Robbie Fulks "Happy: Robbie Fulks Sings The Songs Of Michael Jackson" (Boondoggle)
Anna Garrott "Only Time Will Tell" (Blue Steel)
Kathy Kallick "Between The Hollow And The Highrise" (Live Oak)
Rockie Lynne "Songs For Soldiers" (Self-Released)
David Nail "I'm About To Come Alive" (MCA-Nashville)
Willie Nelson "Country Music" (Rounder)
Mark Olson "Many Colored Kite" (Rykodisc)
John Prine "In Person And On Stage" (Oh Boy!)
Ann Savoy & Her Sleepless Knights "Black Coffee" (Memphis)
The Stone River Boys "Love On The Dial" (Memphis Intl.)
Various Artists "TWISTABLE TURNABLE MAN" (Sugar Hill)




---
New Stuff: Summer, 2010
---
Mark Chesnutt "Outlaw" (Saguaro Road, 2010)



(Produced by Pete Anderson)
Mark Chesnutt covering a bunch of "outlaw" oldies from Waylon Jennings, Kris Kristofferson, David Allan Coe, Hank Junior, and Guy Clark? Dude, I am so there! Naturally, all of the original artists are hard acts to follow, and it's a challenge for Chesnutt to put his own stamp on these old tunes, but when the day is done this is a swell set of hard-country anthems, robustly sung, with fun, crisp production by Pete Anderson. It's fun to hear him sink his teeth into classics like "Whiskey Bent And Hell Bound," "Black Rose," and "Need A Little Time Off (For Bad Behavior)" There are also a few non-hit tunes on here, like Waylon's "Freedom To Stay," which show Chesnutt digging a little deeper into the well. Newcomer Amber Digby provides a very Jessi Colter-like harmony on "Couple More Years," with Chesnutt rumbling in a low, gruff register, summoning the spirits of the elders. I love this stuff, and clearly he does, too. A great record to play good and loud after you've had a beer or two.
Elizabeth Cook "Welder" (Thirty-One Tigers, 2010)


Carolina Cotton "Yodeling Blonde Bombshell, v.2" (Self-Released, 2010)
Helen Hagstrom, aka Carolina Cotton, was a consummate post-WWII country performer, singing on radio, record and in the movies as well... This California cowgal was equally at ease crooning sage-tipped western tunes and sentimental heartsongs, as well as whirling through wild western swing, backed by top-flight bandleaders such as Bob Wills, Spade Cooley, Deuce Spriggins, and Hank Penny... In short, she was a real dynamo, and her recordings are uniformly magnificent. This archival disc is the second volume in a series self-released by Carolina Cotton's daughter, and available through her website, www.carolinacotton.org It's packed with tons of fun songs and great performances, including several singles on the MGM label and old airchecks for the Armed Forces Radio Service and even an extended sample of her own radio show, "Carolina Cotton Calls," where she's backed by Joe Maphis and others. The sound quality is great, as are the songs, which include a great version of "I'd Love To Be A Cowgirl (But I'm Afraid Of Cows)" which is one of my all-time favorite cowpunchin' novelty songs. Carolina's high energy and gutsy good cheer will win you over every time... If anything, this volume is even better than the first -- and that one was a gem! If you're into discovering the hidden history of women in country music, this disc is a must-have. Highly recommended!!
Dailey & Vincent "Singing From The Heart" (Rounder, 2010)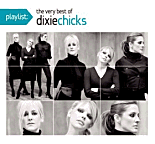 The Dixie Chicks "Playlist: The Very Best Of The Dixie Chicks" (Sony-BMG/Columbia Legacy, 2010)



This best-of set is about evenly divided between the Chick's "big pop" phase of the late 1990s (mega-hits from albums such as Wide Open Spaces and Fly) and their more acoustic-oriented, expansive post-9/11 sound, when the political backlash from their anti-Bush comments freed them up to pursue another, more diverse audience. With the earlier stuff pared down to the essentials, and the later stuff so damn good, this is a pretty satisfying, high-power set. So, uh... when's the new album coming out?
Whitney Duncan "Right Road Now" (Warner Nashville, 2010)



The Farewell Drifters "Yellow Tag Mondays" (Thirty Tigers, 2010) <! Heart Squeeze Records >



(Produced by Zach Bevill & The Farewell Drifters)
A nice mellow, modern progressive bluegrass set which should appeal to fans of all those old Nickel Creek albums... This Nashville-based band also shows that they can pick some fine breakdowns, but largely they leave the fast stuff and the high lonesome sound aside in favor of a mellower, more introspective sound. In addition to romantic themes, they also explore some spiritual issues, particularly at the album's close, and they show their links to the pop world with a nice acoustic cover of the Beatles oldie, "For No One." If you enjoy forward-thinking, folk-tinged bluegrass, from Nickel Creek to artists such as Peter Rowan or The Newgrass Revival, then this is an album you might wanna check out.
Robbie Fulks "Happy: Robbie Fulks Sings The Songs Of Michael Jackson" (Boondoggle, 2010)



Hardy har har har. Actually, Fulks goes out of his way to play some of these songs "straight," as twangy, old-school country tunes. Some are done in a more aggressive pop style, while others -- "Billie Jean," "Ben" -- are definitely played up as camp. I guess it's funny, but I was never that into the whole Michael Jackson thing, so it doesn't really resonate for me.
Anna Garrott "Only Time Will Tell" (Blue Steel, 2010)



(Produced by Rick Holt)
An independently produced album by an artist who sometimes tilts towards more commercial country, but seems comfortable with showing her indiebilly side as well. Garrott has a mousy little voice (the kind of mousy voice I like) which is perhaps best suited to smaller-scale production, but is pretty appealing on most of this album. About half the tracks were written by guitarist-producer Rick Holt, so I suppose it's as much a songwriter's demo as an artist debut; it's sometimes uneven, but the good tracks are strong. The set includes a couple of songs about domestic violence and related issues, including "Pink Roses" and "Only Time Will Tell," both co-written by Holt. Worth checking out.
Kathy Kallick "Between The Hollow And The Highrise" (Live Oak, 2010)



(Produced by Anne Hamersky)
Another nice set of traditionally-oriented bluegrass from one of the SF Bay Area's finest singers. I've been a longtime fan of Kallick's voice, which sounds as sonorous and velvety as ever; her songwriting is also on display here, with more than half the tracks being Kallick originals, complimented by oldies from Josh Graves, the Stanley Brothers and the Louvin Brothers. (The band has some sweet gospel harmonies on the Louvin's "There's A Higher Power," one of the album highlights...) There are also a couple of nice new instrumentals, one composed by mandolin picker Tom Bekeny, the other by dobro/banjo man Greg Booth, which give the band a chance to stretch out. All in all, a lovely set of back-porch bluegrass made (in my case) by the folks down the street... If you're an old fan, this album will be sure to bring a smile.
Rockie Lynne "Songs For Soldiers" (2010)



David Nail "I'm About To Come Alive" (MCA-Nashville, 2009)



(Produced by Frank Liddell & Mike Wrucke)
The debut album of ballad singer David Nail, who specializes in anguished, mid-tempo romantic material, and in particular, songs of rueful nostalgia, forlornly looking back on lost loves, lost youth, highschool days and things like that. Unlike most male Nashville albums stars, Nail doesn't balance the weepy stuff with rough-and-tumble honkytonk numbers or goofy good-ole-boy novelty songs; that may give radio fewer choices for what kind of songs to make hits, but it also means that Nail never sinks down into singing forced, sub-par material just because it fills in some phony-baloney "redneck" or "bubba" demographic, and instead he sticks to his strengths. And sure enough, Nail is a darn fine ballad singer: I personally don't really like this style that much, but I found myself drawn in and engaged by pretty much every song on this album. I think Nail has real talent, and in some ways is better at this sensitive-guy stuff than many better-known, more established singers, such as Don Henley, Keith Urban, etc. I am very curious to see where this guy goes from here!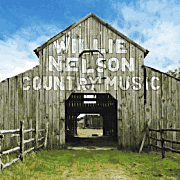 Willie Nelson "Country Music" (Rounder, 2010)



(Produced by T Bone Burnett)
A gorgeous set of back-to-basics, sentimental country oldies, with nods towards the Carter Family, Porter Wagoner and the Louvin Brothers... this is my kinda country! The album leads off with one of Willie's more obscure early songs, "Man With The Blues," which he recorded back in the late 1950s, when he was still trying to make it as a songwriter... Like many of the songs on here, it's an old favorite of mine; other great tunes include gospel numbers such as "I Am A Pilgrim," "Satisfied Mind," and "Satan Your Kingdom Must Come Down," alongside romantic weepers like "Ocean Of Diamonds" and "My Baby's Gone, as well as some jovially swinging honkytonk numbers, all sung with feeling, wit, and the wisdom of many years spent with these songs. Along with Willie and producer T Bone Burnett is an all-star cast of studio pickers that includes Buddy Miller on electric guitar, Riley Baugus plunking the banjo, Ronnie McCoury and Mike Compton on mandolin, along with some sweet fiddle and pedal steel, and of course Nelson's longtime cohort Mickey Raphael adding a few licks on the harmonica. Of particular note are the harmony vocals by country iconoclast Jim Lauderdale, who sounds really nice singing along with Willie -- maybe they can do a whole record together sometime soon? Anyway, Willie's done it again, crafted another quiet masterpiece... If you like old-school sentimental hillbilly music, you'll definitely want to check this one out.
Mark Olson "Many Colored Kite" (Rykodisc, 2010)



(Produced by Beau Raymond)
After his departure from alt-country supergroup The Jayhawks, nature boy Mark Olson has pursued an odd and uncompromised artistic vision, pressing forward into a curious roots-folk realm that would be untenable for many musicians to explore. It helped to have as quirky a companion as his now ex-wife Victoria Williams; since the dissolution of their marriage Olson's course has has seemed doubly determined and variable, sometimes pledging allegiance to the chiming country-rock of his Jayhawks day or -- as on this album -- getting more freaky. Indeed, here he calls on the elite of the present-day folk-freak scene, with production assist by Devendra Banhart's longtime collaborator, Beau Raymond, and duets with Jolie Holland and Vashti Bunyan. Ms. Holland's contribution, which opens the album, is a delirious mess: the song is a joyful proclamation that this will be another cheery set of Olson's brand of hippiedelic naif-folk, although her chaotic harmony vocals are aggressively distracting. The Bunyan track, in comparison, fits closer to the measured style of British acoustic psychedelia that Bunyan pioneered in the 1960s, evocative and sweet... The rest of Olson's album matches these tones, a glorious, idiosyncratic, hallucinogenic ramble through the sun-dappled, brush-covered forest footpaths of his mind. I think longtime fans will be pleased.
John Prine "In Person And On Stage" (Oh Boy!, 2010)



(Produced by John Prine)
One of the great troubadours of the singer-songwriter-big lovable goofball folkie scene, the venerable John Prine is, of course, a brilliant live performer, a guy who set the bar that others strive to attain. Jovial, self-effacing and deeply funny, he's like your all-time favorite uncle or maybe the one guy at the party that you'd really love to get trapped with all evening long. He's a warm, familiar presence, and this new live set captures him at hs best, singing old favorites such as "Unwed Fathers," "The Bottomless Lake," "Spanish Pipedream" and "Your Flag Decal Won't Get You Into Heaven Anymore." There are also a slew of highpowered guests, including Emmylou Harris on a nice version of "Angel From Montgomery" and Iris Dement, who duets on two tunes, as well as Nickel Creek's Sara Watkins and some instrumental ooomph from the Kane/Welch/Kaplan trio, on the album's closer, Prine's always-timely mining anthem, "Paradise." Americana music doesn't get better than this, and while a lot of this music may already be on your radar, it's still a mighty fine album. Be a great gift, too, for anyone you want to turn on to the magic of Prine.

Ann Savoy & Her Sleepless Knights "Black Coffee" (Memphis, 2010)


(Produced by Joel Savoy & Ann Savoy)
A heavy-hitter in the cajun music revival, in recent years Ms. Savoy has turned her attention to jazz, blues and swing, and this swell set picks up where her last record, If Dreams Come True left off, with another set of brisk, joyful acoustic jazz. She's probably best on the uptempo numbers (such as the snappy gypsy-jazz version of "I Cried For You,") but even on the ballads she sings with such conviction and a feeling of fun that you can't help but be drawn in. Her accompanists are in a similarly cheerful mode, and although this is a compact little quintet, they sure to make a big, big sound. A swell set of jazz and swing oldies, with a few French chanson classics thrown in as well. Fun stuff!


<! out July 6, 2010 >

The Stone River Boys "Love On The Dial" (Memphis, 2010)



(Produced by Dave Gonzales)
Sort of an all-star Americana set, with Dave Gonzales of the Hacienda Brothers, along with songwriter Mike Barfield and superpicker Dave Biller, as well as fellow Hacienda bro Hank Maninger, Scott Esbeck of Los Straitjackets, and a bunch of their pals, on a wide-ranging, good-natured set. These are some of the same guys who worked on the final Hacienda Brothers album, after the passing away of Chris Gaffney. To be honest, I didn't care much for the vocals, but the songwriting and musicianship are top-notch. Particularly striking are songs like "Can I Change My Mind" and "Lover's Prison," which have the delicious feel of off-the-radar commercial country novelty songs of the early 1970s, a feeling that is greatly enhanced by the liberal use of the baritone guitar, that goofy, rumbling bass-like twang that was such a big part of country radio in the Billy Sherrill era. Clearly these fellas had a lot of fun making this record, and you might have fun with it, too!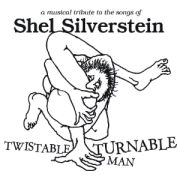 Various Artists "TWISTABLE TURNABLE MAN: A TRIBUTE TO THE SONGS OF SHEL SILVERSTEIN" (Sugar Hill, 2010)



(Produced by Bobby Bare, Jr.)

---



Hick Music Index
Shop Amazon, Support Slipcue



---