<! * > <! MP3 00/00/00 > <! pix 00/00/00 > <! icons 10/17/11 > <! archived 10/17/11 * >

---



Howdy, neighbors!

Howdy, folks! Here are some reviews of the new country, bluegrass and Americana records that I had the good fortune to listen to in August, 2010. This page gets updated throughout the month, so check back if you can... Also, check out my full Guide To Hick Music for a bazillion more record reviews and artist profiles.

<! Gary Allan "Get Off On The Pain" Dierks Bentley "Up On The Ridge" (Capitol, 2010) Laura Bell Bundy "Achin' And Shakin' " Mary Chapin Carpenter John Haitt "The Open Road" Blake Shelton "Hillbilly Bone" Whitney Duncan Jim Lauderdale "Patchwork River" (Thirty Tigers, 2010) Jo Dee Messina >

This month:
Trace Adkins "Cowboy's Back In Town" (Universal/Show Dog)
Gary Allan "Get Off On The Pain" (MCA Nashville)
Dierks Bentley "Up On The Ridge" (Capitol)
John Brannen "Bravado" (Sly Dog)
Jason Boland & The Stragglers "High In The Rockies: A Live Album" (Thirty Tigers)
Laura Bell Bundy "Achin' And Shakin' " (Mercury Nashville)
Robert Byrd "U.S. Senator Robert Byrd: Mountain Fiddler" (Rebel)
Johnny Cash "Setlist: The Very Best Of Johnny Cash" (Columbia Legacy)
Ray Charles "Country & Western Meets Rhythm & Blues" (Concord)
Dr. John "Tribal" (429 Records)
Whitney Duncan "Right Road Now" (Warner Nashville, 2010)
Flynnville Train "Redemption" (Evolution)
Eliza Gilkyson/John Gorka/Lucy Kaplansky "Red Horse" (Red House)
John Hiatt "The Open Road" (New West)
Susan Hickman "Susan Hickman" (Clover Entertainment)
Teri Joyce "Kitchen Radio" (Self-Released)
Bill Kirchen/Various Artists "Word To The Wise" (Proper)
Jim Lauderdale "Patchwork River" (Thirty Tigers)
Little Big Town "The Reason Why" (Capitol)
Shelby Lynne "Lies, Tears And Alibis" (Everso)
John Mellencamp "No Better Than This" (Rounder)
Jo Dee Messina "Unmistakable Love" (Curb, 2010)
Willie Nelson "Setlist: The Very Best Of Willie Nelson" (RCA-Columbia Legacy)
Tim O'Brien "Chicken & Egg" (Howdy Skies)
Blake Shelton "All About Tonight" (Warner)
Stonehoney "The Cedar Creek Sessions" (Music Road)
Steve Young "Solo Live/Switchblade Of Love" (Floating World)
Various Artists "JUG BAND EXTRAVAGANZA" (Folk Era)
Various Artists "SWEET HOME ALABAMA" (Universal/Hip-O)




---
New Stuff: Summer, 2010
---
Trace Adkins "Cowboy's Back In Town" (Universal/Show Dog, 2010)



(Produced by Michael Knox & Kenny Beard)
A robust, macho set, recorded for Toby Keith's Show Dog record label... The production is big, loud, full of Southern Rock guitars and thumping drums and crushing downbeats... It's also pretty high tech and a little gimmicky in some parts, hinting at the Big & Rich school of country-rock crossover. More than anything, though, this album is marked by Trace Adkins -- an artist I admire -- sounding an awful lot like his host, Toby Keith, both in the macho-novelty repertoire and the snarling, bearlike delivery. Of course, Adkins, who stands about six-foot-seventy, is an imposing, macho figure in his own right, but his individual voice seems lost in this barrage of manliness, particularly his ability to drive home weepers and ballads. Where's the "Baby's Gone" or "One Nightstand" on this album? Where's the subtlety? Not on the album's opener, "Brown Chicken Brown Cow" (about two farmhands who are so busy getting busy that no work is getting done in the barn... ) or in the humorous "Hold My Beer," about a good ol' boy who can barely put his brewsky down long enough to kiss the bride. Or on "Ala-Freakin-Bama," where a cutoff-clad Alabama hottie meets a Skynyrd-friendly bubba, or on "Hell, I Can Do That," where Bubba is watching teevee and thinkin', heck that Nascar stuff doesn't look so hard... In short, this is a brash, novelty oriented album that sort of sells Adkins short as a balladeer, but has some pretty amusing songs. I mean, who can resist a tune like "Whoop A Man's Ass," where he explains the manly etiquette of smackdowns and ass-kicking? Again, very Toby-esque, but also pretty funny. If you're in the market for some rough-and-tumble, guitar-heavy modern macho, manly country, then this disc is for you.
Gary Allan "Get Off On The Pain" (MCA Nashville, 2010)


Dierks Bentley "Up On The Ridge" (Capitol, 2010)



Jason Boland & The Stragglers "High In The Rockies: A Live Album" (Thirty Tigers, 2010)



(Produced by Jason Boland & The Stragglers)
A great live set that shows why red-dirt road warrior Jason Boland remains one of the finest hard-country singers of his generation -- a lively, good-humored set that's met with wild enthusiasm by the fans. The songs are mostly drawn from his earlier albums, gems like "Bourbon Legend," "Comal County Blue" and "No One Left To Blame," and he rips into them with great enthusiasm and confidence. The sound quality is great, too -- this almost sounds like it was recorded in a studio, though the added spark of the crowd's wild response adds a nice extra layer to some already-great music. Can you tell I'm a fan?

John Brannen "Bravado" (Sly Dog, 2010)



(Produced by David Z and John Brannen)
Chunky, rock-tinged roots music, with plenty of electric guitar, slide and fiddle as well. It's reminiscent of early Steve Earle, with maybe a bit of John Mellencamp and Joe Ely in there as well. Some of the songs pretty catchy; some got on my nerves a bit. But if you like the electric troubadour sound, you'll probably dig this disc too. Worth checking out.
Laura Bell Bundy "Achin' And Shakin' " (Mercury Nashville, 2010)


Robert Byrd "U.S. Senator Robert Byrd: Mountain Fiddler" (Rebel, 1978/2010)



(Produced by Barry Poss)
A much-welcome reissue of Sen. Robert Byrd's 1978 bluegrass album, a fine set of authentic West Virginia Americana... And, yes, it's that Robert Byrd, the eminent, recently departed Senate leader who gradually shifted his politics from ardent segregationism to support of various civil rights measures, and who ended his career as the longest-serving member of the United States Congress. Byrd was an avid amateur fiddler, and liked to break out the bow at political rallies and social functions. This album was, admittedly, a bit of a vanity project, but it's still pretty fun. The Senator's style is pretty ragged, more old-timey than bluegrass, although he finds strong and sympathetic backing from guitarist Doyle Lawson and his cohort, James Bailey and Spider Gilliam. It's an engaging, vivacious performance, and certainly an interesting historical footnote. And way better than any of those songs that Orrin Hatch wrote, that's for sure.
Johnny Cash "Setlist: The Very Best Of Johnny Cash Live" (Columbia Legacy, 2010)



A potpourri of live performances from the late, great Johnny Cash. Of course, he released so many iconic concert albums -- San Quentin, Folsom Prison, etc. that much of this collection may seem redundant, but there are still some surprises. This leans heavily on his lesser-known album from Osteraker prison in Sweden, as well as the recently released, magnificent Madison Square Garden record, and a Nixon-era White House performance. It's a nice compilation of his live gigs from 1968-72, certainly worth checking out if you don't already have a lot of his stuff.

Ray Charles "Country & Western Meets Rhythm & Blues" (ABC/Concord, 1965/2009)


Soul pioneer Ray Charles made many forays into the world of country and twang... This is a a digital reissue of his 1965 album, Together Again, which features several Buck Owens covers -- "Together Again," "I've Got A Tiger By The Tail" and "I Don't Care" -- as well as a version of "Blue Moon Of Kentucky." The country stuff alternates with some swank, swinging R&B and goopier pop ballads. There're plenty of string arrangements and vocal choruses by the Jack Halloran Singers and the Raelettes... Vintage Ray!

Dr. John "Tribal" (429 Records, 2010)



Riding high on his ongoing role in the HBO TV series, Treme, the illustrious New Orleans jazz-blues-funk guru known as Dr. John (aka Mac Rebennack) is in fine form on this boisterous, assertive, super-funky album. The backing band is tight (contemporary blues star Derek Trucks throws in a few licks, along with Dr. John's current crew...) and the lyrics have a laser-beam focus, including several songs with a searing social message... Not too hard to understand, considering all that Louisiana's been through lately. If you're a Dr. John fan, you won't be disappointed -- this record is relevant and persuasive -- and if you're new to the Doctor's swampy roots-voodoo stew, you're in for a treat. Don't forget to dig into his early stuff as well!
Whitney Duncan "Right Road Now" (Warner Nashville, 2010)


Flynnville Train "Redemption" (Evolution, 2010)



(Produced by David Barrick & Flynnville Train)
Over the last few years, the classic Southern rock sound has found a new venue in the country Top 40, championed by bands like Montgomery Gentry, et. al. On their second album, this Indiana-based quartet ups the ante with a headlong rush into classic a Lynyrd Skynyrd/Johnny Winter/Allman-esque guitar attack. Lots of blue-collar, middle-America, heartland nostalgia as well: the opening track, "Home," follows a familiar path of extolling the virtues of the American family farm, although the Flynnville boys do it with way louder guitars than most of the Nashville bands. "Preachin' To The Choir" is a political number that puts a harsh spotlight on the current economy, probably more from Glenn Beck's perspective than Paul Krugman's, but a legitimate, heartfelt blast of frustration and anger, nonetheless. (Note to the band: the one line here I don't really like is the one that condemns "all" politicians -- I think there are real differences between the parties, and individuals on both sides of the aisle that are working in good faith to solve our problems; voter apathy and anger definitely are not going to help us get out of this hole... But paying attention to voting records and putting people's feet to the fire will help. Anyway, enough preaching from me... back to the music...) This is a really strong record, with many different textures and talents on display... If you like a more rugged sound than what's coming out of Nashville, you might wanna check this album out.
Eliza Gilkyson/John Gorka/Lucy Kaplansky "Red Horse" (Red House, 2010)



Three big-name, A-list folk scenesters collaborate on this fine, sparsely arranged summit-meeting set. Gilkyson and Kaplansky harmonize particularly well, particularly as heard on the opening track, "I Am A Child." A lot of this modern, introspective folkie stuff is too verbose for me, but the music on here is sweet and compelling. If you like any of these three artists on their own, you'll definitely want to check this collaboration out.
John Hiatt "The Open Road" (New West, 2010)



Susan Hickman "Susan Hickman" (Clover Entertainment, 2010)



(Produced by Doug DeForest)
Well, if people still shopped for music in physical stores, Susan Hickman would have an advantage because her records would be right next to Taylor Hicks, which, as a commercially-oriented country artist, might be kind of an plus. On her debut album, Hickman throws herself wholeheartedly into the Top Forty sound, albeit the Top Forty of a few years back, crossover power ballads in the style of Sara Evans, Martina McBride and Carrie Underwood. It's a little too glossy and calculated for my tastes, but I can certainly imagine this Texas gal turning a few heads and making a big splash in Nashville. Let's watch and see what happens...
Teri Joyce "Kitchen Radio" (Self-Released, 2009)



(Produced by Teri Joyce & Justin Trevino)
More great indie twang from Texas. This is one of those records that I find myself listening to over and over, and liking more and more... And there's a lot to enjoy. Backed by Americana stalwarts such as guitarist Dave Biller and pianist T. Jarrod Bonta, Joyce brings a pure DIY, indie-twang sensibility to this record, full of earnest feeling and pleasantly human imperfections. Best of all is her grasp of old-school country, although old-school of a certain variety... On the opening tracks, particularly on "Don't Look For Me 'Til You See Me Comin'," and "Belly Up," she magically captures the feel of the twangier end of the early '70s commercial country scene, the buoyant novelty songs you'd hear on the radio, circa 1972, sandwiched between the syrupy countrypolitan hits... Indeed, the album's title track is an ode to the old days, when country radio was less tragically prefab and predictable; she's also got an anthem to Austin and aching ballads, like the evocative "Bluebonnets For My Baby." Roger Wallace provides some fine, Haggard-esque harmonies and duet vocals on several tunes... All in all, a fine record from an artist worth keeping on your radar.

Bill Kirchen/Various Artists "Word To The Wise" (Proper, 2010)



Guitar god and roadhouse road warrior Bill Kirchen comes in from the cold just long enough to record a fab all-star duets album with some of his most illustrious pals. Included in the fun are artists such as Norton Buffalo, Elvis Costello, Dan Hicks, Nick Lowe, Maria Muldaur, and Kirchen's old 1970's bandmate, Commander Cody. There are a lot of great performances, though one notable winner is Maria Muldaur's turn on "Ain't Got Time For The Blues" -- she really sounds great these days! And Kirchen ain't no slouch either... He's a genial host, sometimes chatting with the others as he twangs, bangs and purrs his way through each song. Another great record from one of the finest Americana artists alive.
Jim Lauderdale "Patchwork River" (Thirty Tigers, 2010)


Little Big Town "The Reason Why" (Capitol, 2010)


Shelby Lynne "Lies, Tears And Alibis" (Everso, 2010)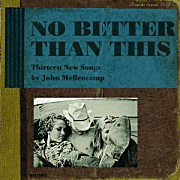 John Mellencamp "No Better Than This" (Rounder, 2010)



(Produced by T Bone Burnett)
I got nothing against the guy, but John Mellencamp -- and mainstream '80s rock in general -- were never that high on my cultural radar, so I find the man's recent re-creation of his image as a ragged, indie-ish, roots-music folk troubadour to be kinda fascinating. This album has a chunky, clunky vibe, aided by producer T Bone Burnett and a crew of cohorts that includes the ever-angular guitarist Marc Ribot, recording in mono, no less, with vintage instruments and old-school analog recording gear. They try really hard to rough up the sound, and they succeed admirably. Some of the lyrics are still too prophetic and profound for me (I generally don't go for that kind of thing) but the sonics are compelling and cool. Plus, recent interviews have given me a newfound appreciation of Mellencamp as a soulful, thoughtful middle-aged dude... I think fans and skeptics alike might really dig this scrappy new incarnation... Definitely worth checking out!
Jo Dee Messina "Unmistakable Love" (Curb, 2010)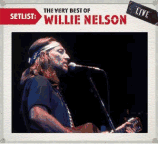 Willie Nelson "Setlist: The Very Best Of Willie Nelson" (RCA-Columbia Legacy, 2010)



I'm not sure how you'd actually quantify this, but I think it's possible that lanky, grizzled road warrior Willie Nelson may have logged more time on tour than anyone in the history of the universe. He certainly has recorded a lot of great concert material, as heard on this sampler of live tracks from his tenures at RCA and Columbia. The early stuff on RCA sounds a bit dubious, i.e. fake-live, but that stuff from the '70s sure sounds nice, back when he was at his Waylon-and-Willie, on-the-road-again best. Like other volumes in the "Setlist" series, this might not add much for longtime fans who are already familiar with the artist's classic recordings, but as an introductory album, it's pretty sweet.
Tim O'Brien "Chicken & Egg" (Howdy Skies, 2010)



A nice bouncy, robust new one from this folk/bluegrass stalwart. O'Brien's voice sounds great, and the picking is solid. What more do you need to know? It's pretty groovy, in a Prairie Home Companion kinda way...
Blake Shelton "All About Tonight" (Warner, 2010)



This 6-song EP shows Shelton's strong suits, leaning mainly on robust, uptempo tunes, with a couple of wispy ballads as well. The steel-drenched, windswept "Who Are You When I'm Not Looking" is one of the nicer slow ones he's done; this also features "Draggin' The River," a raucous duet with Miranda Lambert that'll turn a few ears for sure. The production style is familiar -- not much new there -- but the songs and performances are all pretty solid. Wonder if they'll expand this into a full-length anytime soon...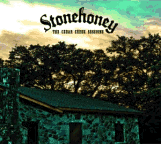 Stonehoney "The Cedar Creek Sessions" (Music Road, 2010)



Energetic, urgent electrified roots-rock from Austin. There's a strong whiff of the 1970s country-rock sound in here, complete with youthful high harmonies, but a lot of clanging power chords as well. I couldn't really get into this one myself, but I bet these guys are great live, and I'm sure they have a pretty devoted following down in Texas. Try it for yourself...!
Steve Young "Solo Live/Switchblade Of Love" (Floating World, 2010)


A reissue of two later albums from the '70s troubadour Steve Young, 1991's Solo/Live and Switchblade Of Love, from 1993...

Various Artists "JUG BAND EXTRAVAGANZA" (Folk Era, 2010)


A deliriously fun all-star summit meeting in celebration of jug band music, its early 20th Century origins and giddy revival during the early years of the 1960's folk scene. Onstage are luminaries such as Jim Kweskin, Geoff and Maria Muldaur, John Sebastian and mandolinist David Grisman, all of whom were in early jug bands, and all of whom play with great energy, enthusiasm, and affection for the bluesy music of their youth. Sebastian -- formerly the frontman of the Lovin' Spoonful, who cannily transformed jug band music into psychedelicized Top Forty pop -- acts as the frontman and MC for the show, although everyone takes turns in the spotlight. This concert (which I wish I'd gone to!) was the brainchild of filmmaker Todd Kwait, who got the jug band bug and looked up the biggest stars of the genre, in order to make a (fun, fascinating) documentary about the music and its history, called "Chasin' Gus' Ghost." One focus of his explorations was 1920s bandleader Gus Cannon, who recorded an early version of the song "Walk Right In," which decades later became a huge pop hit for the Rooftop Singers, back in 1963. Cannon is a legendary figure among jug band connoisseurs, and the saltiness and good humor of his music echoes in these knowing, playful performances of standards such as "Stealin'," "Wild Ox Moan" and "Gee, Baby Ain't I Good To You." If you're halfway tempted, go ahead and dive in -- both the movie and the album are a delight.


<! street date September 21 >
Various Artists "SWEET HOME ALABAMA: THE COUNTRY MUSIC TRIBUTE TO LYNYRD SKYNYRD" (Universal/Hip-O, 2010)



(Produced by Jay Joyce)
A raucous, good-natured tribute to Southern Rock forefathers Lynyrd Skynyrd, with contributions by modern-day goodle boys and girls such as Eric Church, Randy Houser, Shooter Jennings, Jamey Johnson, Uncle Kracker, Randy Montana, Ashley Ray and Eli Young Band. Yeee-haw!!
---



Hick Music Index
Shop Amazon, Support Slipcue



---