<! * > <! MP3 00/00/00 > <! pix 00/00/00 > <! archived 04/01/13 > <! Sonia Leigh? too rock? B005CA4EEQ >

---
Howdy, neighbors!
Howdy, folks! Here are some reviews of the new country, bluegrass and Americana records that I had the good fortune to listen to in December, 2011. This page gets updated throughout the month, so check back if you can... Also, check out my full Guide To Hick Music for a bazillion more record reviews and artist profiles.
This month:
Mandy Barnett "Winter Wonderland" (Rounder)
Bearfoot "American Story" (Compass, 2011)
Jeff Bridges "Jeff Bridges" (Woodberry)
Vin Bruce "King Of Cajun Music: Dans La Louisianne" (Bear Family)
Glen Campbell "Ghost On The Canvas" (Surf Dog, 2011)
Slaid Cleaves "Sorrow And Smoke: Live At The Horseshoe Lounge" (Music Road)
Lee Emerson "It's So Easy For You To Be Mean" (Bear Family)
Loretta Lynn "Your Squaw Is One The Warpath/Fist City" (Raven)
Warner Mack "Baby Squeeze Me" (Bear Family)
Willie Nelson "Remember Me, v.1" (R&J Records, 2011)
Mark O'Connor "An Appalachian Christmas" (Omac)
Lindi Ortega "Tennessee Christmas" (EP) (Last Gang)
Charley Pride "Happy Christmas Day" (BMG)
Dan Seals "The Very Best Of Dan Seals" (Varese Sarabande)
The Stonemans "All In The Family" (Omni, 2011)
Jerry Jeff Walker "Moon Child" (Tried And True)
Various Artists "REJOICE AND SHOUT" (DVD) (Magnolia)
Various Artists "THIS ONE'S FOR HIM: A TRIBUTE TO GUY CLARK" (Icehouse)
Various Artists "WIZARDS OF COUNTRY GUITAR" (Bear Family)
Various Artists "YOU OUGHT TO SEE MY FANNY DANCE" (Bear Family)

---
New Stuff: December, 2011
---

Mandy Barnett "Winter Wonderland" (Rounder, 2010/2011)



Yes, indeed, it's that time of year again and my Hillbilly Holiday Christmas Music Guide has been fully updated and is ready for your approval. Join Ms. Barnett and others in this twangy annual ritual... Note: this lush holiday offering is re-released from 2010... If Patsy Cline had ever recorded a holiday album, it would probably have sounded a lot like this.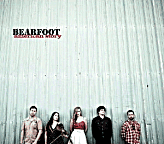 Bearfoot "American Story" (Compass, 2011)



(Produced by Brent Tuitt)
There's been a big shakeup in the decade-old Bearfoot bluegrass band, since the release of their mesmerizing 2009 album, Doors And Windows... Three of the five current members are new, including singer Nora Jane Struthers, who bears an uncanny likeness to Sarah Jarosz, both in her vocal tone and in the open-ended, poetic structure of her songs. One this album, the reconstituted band holds a likeness to Alison Krauss and Union Station, less stylistically then organizationally: the Struthers-led songs are balanced by more rugged, boyish bluegrass with more of a traditionalist feel, much the same way Dan Tyminski and Ron Block balance Krauss's modernist muse. I didn't find this album as alluring as their last, but there's plenty here to keep old fans happy and gather new ones in as well. Definitely worth a spin.
Jeff Bridges "Jeff Bridges" (Woodberry, 2011)



(Produced by T-Bone Burnett)
Dovetailing with his role as a dissolute country star in the film "Crazy Heart," actor Jeff Bridges turns in this brooding, moody, rootsy set, which has a slightly Tom Waits-ish, theatrical edge to it. Emotionally rich, though a bit dark and dreary... If you're into Gothic folk'n'twang, you might want to check this out.
Vin Bruce "King Of Cajun Music: Dans La Louisianne" (Bear Family, 2011)


A much-welcomed collection of early recordings by Louisiana country-cajun pioneer Vin Bruce, who broke through as a regional star in the early 1950s, mixing swamp music with pure, raw honkytonk twang. There's some really sweet country stuff on here, about half of it sung in French, which is a nice twist. Add Bruce to your short list of cajun hillbilly singers, alongside folks like Doug Kershaw, Jimmy C. Newman, Steve Riley and Harry Choates. Having studio legends like Chet Atkins and Grady Martin playing guitar on several tracks is a definite plus. Another fine Bear Family release!
Glen Campbell "Ghost On The Canvas" (Surf Dog, 2011)



(Produced by Julian Raymond)
This is my pick for album of the year... which is kind of a surprise considering that I've never been the world's biggest Glen Campbell fan. But this is an amazing album -- powerful, profound, and very human -- and it moved me in a way that none of the other records came close to. Mr. Campbell, an international star for over four decades, has recently had to confront a life-ending illness, the onset of Alzheimer's Disease, in which his mind -- indeed his very self -- has begun to slip away. This album is remarkable in that it wasn't created merely in spite of Alzheimer's, but because of Alzheimer's: it is an internal exploration of what it's like to have the disease, and to have one's life erode out from under you. Campbell approaches his decline with stunning equanimity, if not exactly good cheer. Several songs are messages to loved ones, to people who anchor his life and to whom he expresses his profound thankfulness: when Campbell says he's nothing without their love, he means it literally, since the further his sense of self slips away, the more they become his only source of memory and reflection. Campbell is amazingly mellow about his situation -- he accepts that he can't control it and decides to put a good face on things. I've had a good life, he says, a blessed life, and certainly that is true -- the man is, literally, a rock star, and he accepts the implacable embrace of a disease that makes his world fuzzy and indistinct. The record's most radio-ready song is a catchy, bouncy surf-rockabilly-powerpop gem called "In My Arms," in which he puts forth a happiness plan for Alzheimer's survivors and their helpers: "Keep it on the recent/keep it on the now/give me an easy way/out..." And as Campbell bounds his way through a brilliant guitar solo, it's hard to imagine a man with such vitality is also living with such decline. Near the album's end, he ups the ante on the sombre "Strong," is which he bluntly assesses his predicament and resolves to be strong for his loved ones, which in reality may be hard to maintain, but in a song like this comes like a blow to the gut... Campbell's honesty and dignity in facing his end is a powerful thing, as is the completion of such a meaningful, coherent album even as all coherence and meaning slowly slips out of his mind. In America's pop culture, where death and illness are routinely pushed out of sight, no one else in pop music today even approaches Campbell's depth in creating such a meaningful work of art... Definitely worth checking out. (BTW, you might also be interested in reading this interview in the UK newspaper, The Guardian.)
Slaid Cleaves "Sorrow And Smoke: Live At The Horseshoe Lounge" (Music Road, 2011)



A 2-CD live set...
Casey Donahew "Double Wide Dream" (Almost Country, 2011)



(Produced by Casey Donahew)

Lee Emerson "It's So Easy For You To Be Mean (Shake This Shack Tonight)" (Bear Family, 2011)





<! includes several duets with Marty Robbins >

Miranda Lambert "Four The Record" (Sony, 2011)



Oh, dear. This wasn't what I was hoping for at all. When Miranda Lambert let her rough side drag on the "group" album by Pistol Annies, I figured she was segregating her rowdy material for a reason, but I wasn't quite prepared for what that reason would be. I thought Four The Record was just going to be a softer-edged Ms. Lambert, more ballads, less throwing beer bottles, more marketable for Nashville. What I wasn't prepared for was that she was going to try A Big Experiment and, more surprisingly, that it would be such A Huge Disaster. I like Miranda Lambert. I think she's cool. And very talented. But this record... Well, it starts off with the poppish, amorphous "All Kinds Of Kinds," which -- like a couple of other songs on the album -- I think is an attempt to write like Taylor Swift, with rambling, poetic lyrics and unconventional song structures. It's okay, I guess, but the next song, "Fine Tune," is just plain awful -- a blunt, artless rock song with Lambert's voice pointlessly processed through a megaphone-ish sound effect. Ick. The first part of this album is pretty terrible, although things improve on the second half. The single, "Baggage Claim," is a nice funky rock tune, ala Sheryl Crow -- deservedly a hit, though questionably "country." There are also a couple of nice album tracks that stand up to repeat auditions -- "Same Old You," and a cover of Gillian Welch's "Miss Ohio" -- though they don't quite outweigh her stumbles elsewhere. Keep in mind, this is just me talking, and I get kinda cranky sometimes -- other Lambert fans seem split, with a many expressing bitter disappointment, and others digging it. I think she could have used a stronger editor this time around, though... It's admirable she tried to stretch out artistically, but a lot of this stuff should have stayed in the can.
Loretta Lynn "Your Squaw Is One The Warpath/Fist City" (Raven, 2011)


Although there are a bazillion Loretta Lynn best-ofs out there, few of her actual albums have been released in full on CD. This twofer set pairs up two of her 'Sixties classics, Your Squaw Is One The Warpath, from 1969, and Fist City, from '68, as well as some tracks from 1970's Loretta Lynn Writes 'Em And Sings 'Em. Wow. Vintage hardcore country-pop from one of Nashville's great neotrad artists. Highly recommended!
Warner Mack "Baby Squeeze Me (Shake This Shack Tonight)" (Bear Family, 2011)


A rough-cut country crooner, '60s singer Warner (Mack) Macpherson always seemed a bit like a fish out of water in Nashville studio system; there was a rural tone to his voice that you wanted to like, but his records seldom caught fire. This collection helps correct that problem, concentrating on Macpherson's early work, including a bunch of rockabilly-flavored singles and teen-oriented '50s rarities that preceded his years on the comparatively stodgy Decca label. Cool stuff, especially for twangfans who'd like to give this old-timer a second chance.

Willie Nelson "Remember Me, v.1" (R&J Records, 2011)



(Produced by James Stroud & Kyle Lehning)
A sweet set of country oldies, sung with inimitable charm by the ever-elegant Mr. Nelson, who has become a prolific interpreter of classic material with the same sort of authoritative calm as Doc Watson once had... This is wonderful stuff, one great song after another sung by a true master. Apparently R&J is a relaunch of producer James Stroud's own, independently-owned label... If this is an indication of where they're headed, I'm all ears! Recommended!

Mark O'Connor "An Appalachian Christmas" (Omac, 2011)




Lindi Ortega "Tennessee Christmas" (Last Gang, 2011)


A 4-song holiday EP from this alt.country up-and-comer... The standout track is an original weeper called "Christmas Carol," which has a Lucy Kaplanski-ish folkie feel.

Charley Pride "Happy Christmas Day" (BMG Special Products, 2011)



One of Nashville's most welcome holiday releases will be this reissue of Charley Pride's 1970 album, Christmas In My Hometown, which was last in print over a dozen years ago... A nice mix of jaunty country-pop and more classic, string-laden orchestral Nashville Sound stuff. An old favorite from decades ago...

Dan Seals "The Very Best Of Dan Seals" (Varese Sarabande, 2011)


The late Dan Seals had an amazing career and an remarkable personal history. A 1970's soft-pop/country crossover crooner who did pretty well for himself in the tinkly, synthy confines of the 1980s Nashville scene, Seals was half of the chart-topping pop duo, England Dan & John Ford Coley. When his solo career foundered in the early 1980s, Seals "went country" with great commercial success. And... did you happen to know that his cousins include '70s/'80s country star Johnny Duncan, as well as a whole slew of musical Sealses, such as Nashville songwriter/guitarist Troy Seals, singer Brady Seals (of the band Little Texas) and also Dan's older brother, Jim Seals, who was in that pop duo... y'know? Seals & Croft? Go figure!! This generously programmed set gathers eighteen prime Seals songs from his Nashville days, including almost all of his hits singles, songs such as "Meet Me In Montana," "Bop," "God Must Be A Cowboy," and "After You." For fans of pop-oriented Nashville country, this collection is a goldmine.

The Stonemans "All In The Family" (Omni, 2011)


A great collection of oddball bluegrass-pop from the mid-1960s edition of the Stoneman family band. The Stonemans were an old-timey family act with deep, deep country roots... Their patriarch, Ernest V. "Pop" Stoneman was an early country star, way back in the 1920s and his kids inherited plenty of his talent and sense of showmanship. During the 1960s folk boom, they found a new resurgence of interest in their music, and tried to hit the bigtime, mixing old-fashioned mountain sound with the glitzy modern show-biz style of the new Nashville. It wasn't always an easy balance to make, particularly as the venerated but aging vocalist, Pop Stoneman, slowed them down quite a bit, but his kooky sense of humor made for some interesting records. They recorded a lot of novelty songs, including many written by their producer, Jack Clement, and by Vince Matthews, who must have been a Clements crony... Some of the weirder offerings include "West Canterbury Subdivision Blues," in which a middle-class husband laments his inability to buy his wife's happiness with a ranch home and modern appliances (not when some good-looking milkman shows up and makes goo-goo eyes at her); in "The Five Little Johnson Girls," the singer inexplicably dreams of becoming an astronaut, in hopes that one of five fairhaired sisters will fall in love with him (hey, it was the '60s!) and one of the best songs is the album's clincher, "God Is Alive And Well," an early Eddie Rabbitt composition which aimed to shut the atheists and agnostics up for once and for all. One of the most notable things about the Stoneman band was the sizzling talent of Stoneman's daughters, Donna and Roni, (mandolin and banjo) who were dazzling instrumentalists: you can hear them tearing the roof off of most the songs on this collection. At times and the rest of the band seemed hard pressed to keep pace with these gals; banjoist Roni Stoneman also found success in television, as an early cast member of the original Hee Haw TV show. (Note: this CD makes a nice followup to Omni's 2007 collection, "In All Honesty," which included another two dozen-plus of their vintage MGM recordings...)


<! The Stonemans "In All Honesty" (Omni, 2007) B000OV0W9O >

Jerry Jeff Walker "Moon Child" (Tried And True, 2011)



Missed this one earlier in the year... OOOPS.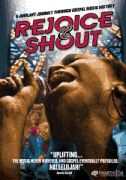 Various Artists "REJOICE AND SHOUT" (DVD) (Magnolia Home Entertainment, 2011)


This is a truly stunning, thoughtful, well-crafted documentary charting the evolution of African-American gospel music from its plantation-day roots to its modern, pop-infused incarnations. Mixing insightful contemporary interviews with electrifying archival performances, the film shows how gospel music developed as a style of expression and as a performing art, as well as its role in the changing social tides of American life. Interviewees include various academics, as well as legendary performers such as Marie Knight, Mavis Staples, Ira Tucker, Sr. (of the Dixie Hummingbirds), Andre Crouch and others. What's most moving is the vibrant archival footage of the genre's great artists -- The Blind Boys of Alabama, Mahalia Jackson, The Golden Gate Quartet, Dixie Hummingbirds, Sister Rosetta Tharpe, The Staple Singers, Edwin Hawkins and many others, including glimpses into wild Pentecostal services and churchy choirs up North. A strong narrative thread pulls it all together, giving a cogent, compelling view of one of America's great, neglected artforms, deftly exploring how the style became increasingly more businesslike and grew to incorporate new techniques and styles -- such as coordinated dance moves and electric guitars -- that many considered profane, yet were undeniably soul-shaking and powerful. Ultimately, the film concludes, it's all praise and it's all good. Sure is great to see it all on film, too, especially the old stuff -- amazingly, not a lot of the vintage performances are available on DVD, which is tragic given the power of the clips seen here. Indeed, this film is generously programmed with about half the screen time given over to several world-class performances, stuff that will rock your soul. Great film, highly recommended!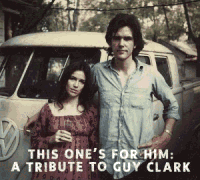 Various Artists "THIS ONE'S FOR HIM: A TRIBUTE TO GUY CLARK" (Icehouse Music, 2011)


(Produced by Tamara Saviano & Shawn Camp)
It's hard to imagine anyone more deserving of a top-flight tribute album than country-folk composer-curmudgeon Guy Clark, who started his career in the early 1970s as one of the young turks of the Texas outlaw-folkie scene and has stood for decades as one of Americana's leading lights. The wealth of this talent on this 2-CD set is nothing short of astounding, folks like Rosanne Cash, Rodney Crowell, Steve Earle Joe Ely, Emmylou Harris, Lyle Lovett, and Willie Nelson, just to name a few. The roster is impressive, but so is the fact that so many of these artists are longtime friends and fans of Clark and his songs; leading this list is Jerry Jeff Walker, another Texas-indie icon whose version of "LA Freeway" was a signature song of the Americana scene before it had a name. As with many tribute records, one wonders how the interpretations will stack up next to the originals, and in song after song, they nail it. Clark's own recordings are so deeply etched in our minds they take on an almost mythic feel, but here they breathe anew, with long-familiar lyrics revealing new meaning and nuance, the craftsmanship of Clark's songwriting emerging from the shadow of his brooding, taciturn charisma. Some highlights include former Top 40 star Suzy Bogguss with an evocative version of "Instant Coffee Blues," Jack Ingram's "Stuff That Works" and Ray Wylie Hubbard's jovial spin on "Homegrown Tomatoes." Old-timer Ramblin' Jack Elliott summons himself up for a superior rendition of "The Guitar," while John Townes Van Zandt II adds a new layer of sorrow and glory to "Let Him Roll," one of Clark's best-known songs, an old-geezer ballad that takes on extra resonance when sung by the son of one of Clark's old, hippie-era cohorts. Some of the songs will send chills down your spine: Terri Hendrix tackles the eerie, spiritually-themed "The Dark," while Vince Gill owns "The Randall Knife" and Terry Allen delivers an excellent, grainy-textured rendition of "Old Friends." Special mention should go to songwriter Shawn Camp, who plays guitar on nearly every track, providing a thread that sews together this impressive, compelling collection. Highly recommended, either as a new spin on old favorites, or as an introduction to one of the finest songwriters of the last fifty years.
Various Artists "WIZARDS OF COUNTRY GUITAR -- SELECTED SIDES: 1935-1955" (Bear Family, 2011)

Various Artists "YOU OUGHT TO SEE MY FANNY DANCE" (Bear Family, 2011)





<! You Oughta See My Fanny Dance: Previously Unissued Western Swing 1935-42 >
---



Hick Music Index
Shop Amazon, Support Slipcue


---