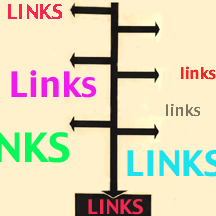 ---
CUBAN MUSIC
LINKS AND RESOURCES

---
There are several bazillion websites devoted
to Cuba and Cuban music. This page is a
selective sampling of pages which either have
good, substantive content, or that link to other sites
which may be of interest. My artist pages
have links related to individual musicians or groups
which are not included here. For example, if
you were looking for pages on Perez Prado,
look at the links on the bottom of my Perez Prado discography.
I have also compiled short lists of record labels
and music distributors which specialize in Cuban music.
I avoided sites that I find overly-commercialized,
garish, or difficult to navigate, as well as most
on-line music sales pages. (Buy from your local record store!)
Any comments or suggestions for new links are welcome.
---
MUSIC SITES
---
---
TRADITIONAL MUSIC AND DRUMMINGS
---
Mary Overby's Cuba Page looks at many modern Afro-Cuban bands such as Los Munequitos de Matanzas, etc. Fairly light on content (it's mostly pictures of her trip to Cuba), but with all the right names, and links to additional sites, this will definitely point you on the right path.
Bata Drums Another page about drumming, also with a great links section.
Likewise, Bembe Records has a drumming "advice column," called Ask Dr. Clave. All that rhythm stuff is over my head, but if you're a drumming freak, I'm sure this will be fun for you!
---
CUBAN ESOTERICA
---
---

World Music Index
Music of Brazil
Slipcue Main Page



---