<! MP3 12/18/08 > <! outside 00/00/00 > <! pix 00/00/00 * > <! icons 01/02/11 > <! UPDATES: 00/00/00 > <! Various Artists "THE LARK IN THE CLEAR AIR" (Topic, 1974) B002PKMNPS - MP3 - A set of Irish instrumental music, with tracks by John Doonan, Noel Pepper, John Wright and the Wrights. Various Artists "THE GREAT SCOTS SAMPLER, v.1" (Transatlantic, 1970) (LP) B009D1484G - artists include: Walter Nicoll, Hamish Imlach, Matt McGinn, Archie Fisher and others. Various Artists "THE GREAT SCOTS SAMPLER, v.2" (Transatlantic, 1970) (LP) B008RBDYS4 Various Artists "DUNDEE FOLK" (Transatlantic, 1970) (LP) - A benefit for the Dundee Students Charities Campaign with a number of fairly obscure musicians, such as Aileen Carr and Chris Davies, as well as the bands Dingly Dell and Fair Game, who only recorded on this album. Side 1 Aileen Carr - Grat For Gruel Dingly Dell - Balena Dundee Haigh-Barrie-Weir - Rainbow Hill Fair Game - Boars Head Carol Dingly Dell - The Tailor Haigh-Barrie Weir - From The Armchair Fair Game - Agincourt Side 2 Fair Game - Coventry Carol Dingly Dell - Banks Of The Roses Aileen Carr - Corrachree Chris Davies - Judith Haigh-Barrie Weir - Cool For You Aileen Carr - T Stands For Thomas Various Artists "FOLK PHILOSOPHY" (EMI, 1971) (LP) B00LX8YY6O http://www.nigelgatherer.com/perf/group1/flkp.html - "Folk Philosophy" was the result of a Scottish Folk Group Annual Championship [1], the dreamchild of Bill Houston and Watt Nicol. There were an astonishing eighteen heats, with semi finals being held in Glasgow and Dundee, and the grand final in the Usher Hall, Edinburgh, with The Corries as guest artists. All proceeds went to the Scottish Council for the Care of Spastics. The winners of the Championship were The JSD Band, whose prize was an album deal and contract with EMI. - with Ailsa Craig, Chorda Cleich, Eggplant, The Galloways, The Gowries, Pert & Dobbie, Town Choice, >
---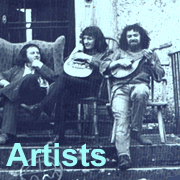 Celtic & British Traditional Music
Compilation Albums


Hello! This is the second page of reviews of Celtic and British folk music compilations... It's part of an opinionated overview of the music, written by me, DJ Joe Sixpack... This is not meant to be taken as a "definitive" resource, but rather as a loose assortment of some of the music which has caught my interest. I am always looking for more good music to explore, so your comments and suggestions are welcome.
This is the second page covering Compilation Albums.
---
A | B | C | D | E | F | G | H | I | J | K | L | M | N | O | P | Q | R | S | T | U | V | W | X, Y & Z | Comps | Celtic Music Labels & Links | World Music Index
---
Various Artists "FAREWELL TO IRELAND" (Proper, 2006)


A lively 4-CD set of vintage songs from the 1920s and '30s, reflecting on and making merry with the great Irish migration... Plenty of reels and other instrumentals, comedic numbers, love songs, ballads and topical tunes, and surprisingly good sound quality. A real treasure trove for the historically-minded among us!


<! An amazing collection of Irish music recorded in America during the 1920s and 30s featuring all the great names of that period including, amongst many: James Morrison, Patsy Touhey, Michael Coleman, Dan Sullivan's Shamrock Band and John McKenna. 80 tracks on 4 CDs for the price of a double CD. >

Various Artists "FESTIVAL AT TOWERSEY" (Zeus Records, 1968) (LP)
(Prodced by Colin Manners)
An absolutely delightful album capturing live performances at a pub-style ceilidh singalong , recorded in the early years of the Towersley folk festival, held in Oxforshire since 1964. Many of the performers were locals and "club singers," such as Bob Grant, Brian Perrett and the emcee, Denis Manners, as well as his daughter, Jennie Manners, who leads a stunning version of "How Can I Keep From Singing," which at the time was quite familiar to folkies world wide through Pete Seeger's recordings. Also on the bill was accordionist John Kirkpatrick (quite early in his career) and the Yorkshire-based band The Yetties, who were more or less the stars of the show, and are given some good-natured ribbing about having "made it" big and selling out after getting a real-deal record contract. The Yetties perform about a half-dozen tracks, and indeed they were quite good - a nice taste of things to come. What's best about thsi record is its clear sense of what one of these folk sessions really felt like -- you can feel yourself in the room, with cozy, close air, bumping up against your fellow audience members, perhaps ordering a pint or two. It's all quite hamish. Another highlight is Perrett's salty rendition of "Maggie May," which will greatly illuminate the old song for listeners familiar with the much-truncated version recorded a few years later by the Beatles. A marvelous record, capturing the older-style British folk scene in its heyday.



Various Artists "GAELIC IRELAND" (Arc Music, 2003)


Although this disc covers several heavy-hitters such as Altan and The Dubliners, there are also several lesser-known and more contemporary artists, and a nice variety of styles. Although there is some of the overly-ornate, drippy stuff that overlaps the worlds of pop and New Age music, there's also a great deal of the traditional acoustic and a capella styles to be heard as well. If variety and a fair overview of modern Irish folk music are what you're looking for, then this is definitely a balanced and wide-ranging collection. Worth giving a spin!
Various Artists "IN BLOOM: A COLLECTION OF FRENCH CELTIC MUSIC" (Aureau Export, 2001)
This collection was apparently assembled by the French Music Export Office, presumably in the interests of promoting interest in all things Gallic to folk in less fortunate cultural climes. At any rate, it's an odd set of modernized, world music-y French-Celtic crossovers, including many with a distinctly Arabic melodic sensibility woven in for good measure, and many an electronic-tinged beat as well. Other than a track each by Dan Ar Braz and Alan Stivell, these are all artists and songs with which I am utterly unfamiliar. Most of this album is music that I can't say I'm wild about (I wouldn't have it on to relax to at home...) but it was consistently challenging and new. If you're the kinda music fan constantly in search of something new-sounding to check out, this 2-CD collection might be worth tracking down.

Various Artists "KERRY FIDDLES" (Topic, 1977)



Raspy old recordings with undeniable authenticity and a pleasant little bounce peculiar to the "Sliabh Luachra," or the region surrounding the Blackwater River, near Kerry and Cork. Three fiddlers are highlighted here: Julia Clifford, Denis Murphy (sister and brother) and their mentor, Padraig O'Keefe of the village of Glautane. The tracks on this album come from a series of BBC recordings made in the 1952 under the auspices of Seamus Ennis... Each tune is suffused with purity and power, a sense of an artform largely untouched by commercialism or outside influences. It's not really for the uninitiated or the casual listener, but for hardcore fiddling fans, this is a real treasure trove.

Various Artists "LAMENT" (Real World, 1992)



An all-star collaboration featuring the likes of Davy Spillane, Maighread Ni Dhominaill, Christy Moore, Sean Potts, Tony MacMahon and Derek Bell (among others), on a mournful set of Celtic "laments," keening vocals and spooky instrumentals, performed in homage to the lives lost in the Irish "Troubles." Lamentably, these great players don't combine their skills -- each track is a solo effort -- but it's still quite an impressive collection of talent, and a nice look at the downer-side of Celtic tradition. Recommended.

Various Artists "THE LARK IN THE MORNING" (Tradition/Rykodisc, 1955/1996)



The Clancy Brothers led the Celtic folk revival, and this early album on the Tradition label was one of the first tastes that America (or Europe, for that matter) got of an Irish folk sound that hadn't been mediated by the genteel sensibilities of the BBC or British record producers who treated the Irish as a novelty act. Here we have the Clancy's along with a bunch of family friends in Tipperary, singing old songs in a variety of styles, including plenty of a capella singing, and very few instrumental numbers (guess they were a bit shy about the squeaky-scrapey stuff back then....) The sound is comparatively raw, but much more melodic and sweetened than, say, British folkies like A.L. Lloyd or Ewan MacColl who valued rawness as a sign of folk authenticity.... these are just some rural Irish folk who are singing the songs they love... This record is highly recommended -- not only is it historical, it's also really sweet.
Various Artists "MAGIC AND MYSTERY: MAJESTIC MUSIC FROM SCOTLAND AND IRELAND" (Temple, 1997)


A nice sampler from Battlefield Band-leader Robin Morton's Temple Records label... Plenty of instrumentals, on harp, pipes, and fiddle, as well as a song or two tucked in the crevices. Temple artists tend to divide themselves between starker, more traditionalist recordings, and slightly sweetened (and in some cases, one might say saccharine) efforts. Should Celtic artists be allowed to use synthesizers? Perhaps this is not for me to decide. But the dreaded keyboards make only intermittent appearances on this disc-- overall a nice sampling of what this label has to offer, including the Battlefielders Alan Reid and others as a band, and playing solo, Mac-Talla and more...)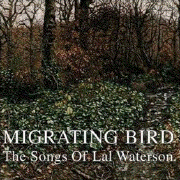 Various Artists "MIGRATING BIRD: THE SONGS OF LAL WATERSON" (EMI-Honest Jon's Records, 2007)


When Lal Waterson, a founding member of the Watersons, a hyper-tradtionalist English folk group from Yorkshire, passed away in 2008, many in the folk and folk-rock communities were shaken and sad. Waterson had long been a powerful figure on the British folk scene, both as a folklorist and as a contemporary songwriter. This reverent tribute album focuses on her original material, from the songs of the legendary "lost" album, Bright Phoebus to the many new songs that followed. A host of freak-folk luminaries are on board -- Vashti Bunyan, King Creosote, Victoria Williams, Alasdair Roberts, Richard James, Mark Olson and others -- each taking on one of Waterson's glum, grey-day compositions. Also noteworthy are tracks by the Willard Grant Conspiracy, Michael Hurley and Nancy Elizabeth... It must be said that this set, while not as severe or stark as the usual Watersons fare, still has a rather dour feel: although emotionally rich and texturally rewarding, Lal Waterson's work is a bit of a downer. The added layers of reverence make it difficult for most of these artists to escape the original template of stark, pensive moodiness, and while the results are very true to Waterson's spirit, there is also a slight, crushing gloom to it was well. Few of the singers veer far from the original musical template, one exception is alt-country old-timer Jeb Loy Nichols, who injects a bit of honky-tonk rhythm into the mix. Nonetheless, traditional folk fans and freak-folk modernists alike will find this a rich and rewarding album, a fitting tribute to one of the most original and resolute voices of the '60s folk revival.

Various Artists "THE MINSTREL BOY: IRISH SINGERS OF GREAT RENOWN" (Pearl, 1993)


A craggy set of vintage pre-1950 recordings by the likes of Margaret Burke-Sheridan, Tom Burke, J. C. Doyle, Robert Irwin, Delia Murphy, Cavan O'Connor, Denis O'Neil, and others. This compilation has a lot of overlap with the AN IRELAND OF TREASURES collection reviewed above, though I found this disc less accessible. The music is artsy and old-fashioned, and the sound quality is somewhat grey. Also the organzation of the songs is a bit stiffer, programmed with chunks of songs by each artist in their turn, rather than as a smooth-flowing set of music, skipping from artist to artist as the melodies might dictate. It's fascinating historically, but a bit arid as an album. Great liner notes, though, by Stepeh O'Connor, who deftly outlines the history of folkloric song collection and the transition into freshly-written material in modern Irish culture.
Various Artists "MONDO CELTIC" (Mondo Melodia, 2001)


An interesting collection of Celtic trad and fusion... It's mainly on the glossy side -- the disc opens with some of the more overproduced, world beat-ish examples of Capercaillie and Kila's ouvres, but gradually shifts into more acoustic terrain with some classic Planxty and Christy Moore, and a compelling ballad by Paul Brady ("The Island," one of the highlights of the disc). It also drifts into an unusual Galician vocal ensemble, Leilia, who transpose Celtic song into the sort of women's choral work that Balkan groups such as Kitka, et al. are known for... This disc is definitely a mixed bag, but definitely worth checking out if you'd like to get a good sense of the range of this style of music.
---
Celtic/Brit Folk Albums - More Compilations
---



Main Celtic/Brit Index
Main World Music Index




---