<! MP3 02/03/09, 01/04/11, 08/17/12 > <! outside 00/00/00 > <! pix 00/00/00 > <! icons 01/04/11 > <! UPDATES: 02/03/09 - need Chieftains page; maybe Capercaillie, too? > <! CHEVIOT RANTERS http://time-has-told-me.blogspot.com/2009_07_01_archive.html The Cheviot Ranters: a famous Northumberland dance band, operating in the Alnwick area from about 1953 to 1996. > <! Alasdair Clayre "Adam & The Beasts" (Folkways, 1978) > <! Ceoltóirí Chualann - precursor to the Cheiftains An Poc ar Buile EP: Seán Ó Riada with Seán Ó Sé and Ceoltóirí Chualann GL2[6] Néilí EP: Seán Ó Riada with Seán Ó Sé and Ceoltóirí Chualann GL3 Mo Chailín Bán EP: Seán Ó Riada with Seán Ó Sé and Ceoltóirí Chualann GL5 Reacaireacht an Riadaigh: Gael-Linn CEF 010 (LP, 1961). The Playboy of the Western World: Gael-Linn CEF 012 (LP, 1962). Ceol na nUasal: Gael-Linn CEF 015 (LP, 1967). ding dong: Gael-Linn CEF 016 (LP, 1967). An Poc ar Buile (single): Seán Ó Riada with Seán Ó Sé and Ceoltóirí Chualann CES 011 Do Bhí Bean Uasal: Seán Ó Riada with Seán Ó Sé and Ceoltóirí Chualann CES 012 Ó Riada sa Gaiety with Seán Ó Sé and Ceoltóirí Chualann: (LP, 1971); currently available as Gael-Linn ORIADACD01. Ó Riada's Farewell: Claddagh Records CC 12 (LP, 1972). Port na bPúcaí (Ó Riada solo, but with trad. material, previously unreleased recordings): Gael-Linn ORIADACD07 (CD, 2014) >
---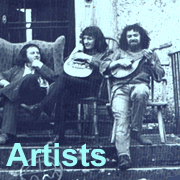 Trad & Folk
Artists and Albums
Hello! This page is part of an opinionated overview of Celtic and British folk music, with record reviews by me, Joe Sixpack... This is not meant to be taken as a "definitive" resource, but rather as a record of some of the music which has caught my interest. I am always looking for more good music to explore, so your comments and suggestions are welcome.
This is the second page covering the letter "C"
---
A | B | C-1 / 2 / 3 | D | E | F | G | H | I | J | K | L | M | N | O | P | Q | R | S | T | U | V | W | X, Y & Z | Comps | Celtic Music Labels & Links | World Music Index
---
Celtic Fiddle Festival "Celtic Fiddle Festival" (Green Linnet, 1993)



The original incarnation of this Celtic trad "supergroup featured fiddlers Kevin Burke, Christian LeMaitre and Johnny Cunningham... Quite a trio!
Celtic Fiddle Festival "Encore" (Green Linnet, 1998)


Celtic Fiddle Festival "Rendezvous" (Green Linnet, 2001)


Celtic Fiddle Festival "Play On" (Green Linnet, 2005)



<! A live album, recorded before an appropriately bedazzled audience in Portland, Oregon. Scotland's late Johnny Cunningham is replaced by Quebecois fiddler Andre Brunet. With Ged Foley on guitar. >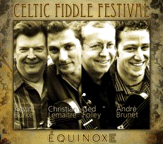 Celtic Fiddle Festival "Equinoxe" (Loftus, 2008)



This is the fifth album by the quixotically-named Celtic supergroup-powerhouse, Celtic Fiddle Festival, featuring the combined talents of three fiddlers (duh) -- Kevin Burke, Christian Lemaitre and Andre Brunet -- and one guitarist, Ged Foley, in as fine a set of Celtic instrumentals as ever you shall hear. Foley, a nimble accompanist also known for his work with the House Band, Battlefield Band and Patrick Street, anchors each tune with a lively, inventive style that is both supportive and wildly restless, the sort of playing that can both fade into the background or leap out at you in the middle of a song and and make you realize, oh my lord, is he really doing all that, too? Same with the fiddling: these are immensely accomplished musicians drawing on Breton, Irish and Canadian traditions, weaving it all together in a mix of tones and styles. There are keening, aggressive jigs alongside silken, melodic passages, all of it quite dazzling. Perhaps my favorite tracks -- because I am drawn to softer, more melodic material -- are the Brunet/Foley medley, "Reel Desjarlis/L'accroche-Pied/Danse Acadienne" and "Sir Sydney Smith's March", a showcase for Foley's guitar work that is simply lovely. If you like Celtic instrumentals, you'll love this album.

Celtic Thunder "Celtic Thunder" (Green Linnet, 1981)


One of the finest American-based Celtic bands; this DC-based outfit has a nice melodic touch, and are (thankfully!) as fond of a good song or aire as they are of bouncy, perky jigs and reels. I'm especially fond of this album's set of soulful topical songs, including a spooky version of Robert Burns' "The Deadly Wars," as well as "The Bold Thady Quill" and the emigration epic "Best Years Of Our Lives." It's amazing, though, and rather sad, that all of their albums seem to have slipped out of print, although with diligent effort you should be able to track their stuff down.


<! 131 x 130 >

Celtic Thunder "The Light Of Other Days" (Green Linnet, 1988)


Celtic Thunder "Hard New York Days" (Rego, 1996)





<! Ceolbeg - with Davy Steele >

Ceolbeg "Not The Bunnyhop" (Greentrax, 1990)

Ceolbeg "Seeds To The Wind" (Greentrax, 1991)


Ceolbeg "An Unfair Dance" (Greentrax, 1992)


Ceolbeg "Cairn Water" (Greentrax, 2000)






<! date? >


The Champion String Band "The Champion String Band" (Black Crow, 1981) (LP)


(Produced by Geoff Heslop & Mickey Sweeney)
Singer-guitarist Tom Gilfellon is joined by fiddler Chuck Fleming and Martin Matthews on cittern, mandolin and banjo in an unusual set of English trad tunes, gathered from a variety of sources. There are many ballads, gleaned from Gilfellon's years in folk clubs and other gatherings, while Fleming (presumably) contributes several medleys of tunes attributed to song collections such as Ernst Kohler's Violin Repository and James Scott Skinner's "Scottish Fiddler." These instrumentals, particularly the album's opening track, feature unusual arrangements and directions that suggest a British trad-folk counterpart to the "space grass" improvisations of American bluegrassers such as David Grisman, though not as overtly jazz-oriented. This is complimented by Gillfellon's own odd vocal approach, a sort of sliding, keening style that demands an active, willing participation from listeners used to a more accessible sound. If you enjoy this album, Gilfellon's solo albums are also worth checking out -- I think this was the only album made under this band name.


<! songs from Skinner's collection and Ernst Kohler's "Violin Repository" collection >

Cherish The Ladies "Cherish The Ladies: Irish Women Musicians" (Shanachie, 1985)






<! Shanachie 79053 >

Cherish The Ladies "Fathers And Daughters" (Shanachie, 1985) (LP)





<! Shanachie 79054 > <! 01/11: ASIN is listed in AM Books section >

Cherish The Ladies "The Back Door" (Green Linnet, 1992)


Cherish The Ladies "Out And About" (Green Linnet, 1993)


Cherish The Ladies "New Day Dawning" (Green Linnet, 1996)


Cherish The Ladies "Threads Of Time" (RCA Victor, 1998)



Cherish The Ladies "At Home" (RCA Victor, 1999)


A nice later album from this all-star, all-gal trad band. On this album, the Ladies bring in various members of their families to perform alongside the ensemble...The Longs, Maddens, Clancys, etc. pitch in, and show where the group's trad roots come from. Other than a horrendous version of Dan Fogelberg's '70s AOR neolith, "The Leader Of The Band," this is a great album. (I "get" the thematic tie between the lyrics and this album; I just can't stand the song and think it's irredeemably cheesy.) Otherwise, this disc has an admirable mix of instrumentals and ballads, and Joannie Madden's piping is, as ever, a heavenly aural treat. Recommended.

Cherish The Ladies "The Girls Won't Leave The Boys Alone" (Windham Hill/BMG, 2001)



The gals give an affectionate nod towards the Clancy Brothers early '60s classic, The Boys Won't Leave The Girls Alone, not simply lampooning the old album title, but also inviting many of the trad scene's best male performers to accompany them on this sleek, bright record. There's Matt Molloy, Davy Spillane, a Maken or two, Luka Bloom, Paddy Reilly, and a Yank or two -- Arlo Guthrie, Tom Chapin, and even Eric Weissberg, who was brought in by Columbia as a studio picker on the original Boys album... Overall, this album -- particularly the opening tracks -- is a bit soft and syrupy for my tastes, though as you get further in it toughens up a bit and gets a little more instrumental ooompf. It's okay, but there's stuff I like lots better.
Cherish The Ladies "On Christmas Night" (Rounder, 2004)


Cherish The Ladies "Woman Of The House" (Rounder, 2005)


Cherish The Ladies "One And All: The Best Of Cherish The Ladies" (Green Linnet, 1998)






<! Cherish The Ladies "Across the Waves" B000K1SVMI - not sure where this fits in... Product Description Track listing: 1).Jig: The Cat's Meow 2). Song: I Must Away Love 3). Reel's Mary McMahon of Ballinahinch / Paddy Fahy's / Phyllis' Birthday / The Rising Sun 4). Song: Trasna na dTonnta (Across the Waves: / The Leg of the Duck 5). Barn Dances: The Winding Road from Elkins 6). Slow Air: Sliabh Geal gCua 7). Reels: The Flags of Dublin / O'Rourke's/ John Naughton's / The Providence 8). Song: John O'Dreams 9). Jigs: Road Dust/ Do You Want Any More? / The Maid at the Well / The Fight of the Midges 10). Song: Hard Times 11). Jig & Reels: The Bank of Turf / Matt Peoples / Alice's Reel/ The Tapas 12). Song: The Parting Glass >

<! REALLY 132 x 130 > The Chieftains "The Chieftains 7" (Claddagh/Columbia, 1977)



The Chieftains "The Chieftains 8" (Claddagh/Columbia, 1978)



The Chieftains "The Chieftains 9: Boil The Breakfast Early" (Claddagh/Columbia, 1980)



The Chieftains "The Best Of The Chieftains" (Columbia Legacy, 2002)



By the time Paddy Moloney and his crew had signed to Columbia Records in the States to record these albums of the late '70s, the explosive burst of creative new trad groups such as Planxty and the like had made the venerable Chieftains style sound, if not quite fusty, perhaps a bit staid and static. Still, there's no denying the band's talent and tight performance style, and fans of Irish instrumentals can still study these albums and derive great satisfaction. Chieftains 8 was the last album to feature founding members Sean Potts and Martin Tubridy; on Boil The Breakfast Early, (pictured above) the band rolled out a new secret weapon, piper Matt Molloy, previously of Planxty and Bothy Band fame. Also featured in the new lineup were fiddler Sean Keane and harpist Derek Bell, pretty much an all-star lineup. Many consider Boil The Breakfast the finest of the band's albums; the new best-of collection gathers material from all three of these Claddagh releases.

The Chieftains & Van Morrison "Irish Heartbeat" (PolyGram, 1988)


I know there are those who consider this a bit of a glamour project, but I've always liked this album. The band never sounded more vigorous, and it's grand to hear Van singing trad. In fact, this is a perfect example of synergy in action: each side helps pull the other out of their own particular rut -- Morrison helps the Chieftains get a little messy and less formal, they help bring him back to Earth, and to his Belfast roots. The result is a lively, engaging record, packed with one fine performance after another. Recommended!


<! 01/11: super OOP >

The Chieftains/Various Artists "Another Country" (BMG Classics, 1992)



Paddy Moloney and the lads haul over to Nashville where they round up Willie Nelson, Chet Atkins, Don Williams, Ricky Skaggs and a passel of newgrassers such as Jerry Douglas, Bela Fleck, etc. to jam with them on these pop-hick-Celtic crossovers. Generally a pretty strong album, with some interesting angles on familiar terrain. PS - hey, maybe this is where Ricky Skaggs caught the Celtic bug!

The Chieftains/Various Artists "The Wide World Over: A 40 Year Celebration" (BMG/RCA Victor, 2002)



One of Ireland's longest-lived and most beloved trad bands, the Chieftains have both revived and expanded the scope of traditional Celtic music, as this anthology album ably demonstrates. Packed with an impressive set of all-star collaborations, this shows the Chieftains at their most creative, working with guests as diverse as Elvis Costello, Diana Krall, the Rolling Stones and bluegrasser Ricky Skaggs. Naturally, many hometown (Irish) guests are included as well, including Van Morrison, Sinead O'Connor and bouncy popsters, The Corrs. Some tracks -- particularly the orchestral Irish-classical crossovers -- fall flat, but on the whole, this is an impressive and engaging collection. One surprising entry is Joni Mitchell's "The Magdalene Laundries," as scathing denunciation of how Irish convents are often used as a dumping ground for unwanted or problematic young women... Although heavy-handed, the song definitely packs a punch, and I can only imagine the furor it must have caused in Ireland when it was first released. Nice retrospective.

The Chieftains/Various Artists "Down The Old Plank Road: The Nashville Sessions" (BMG/RCA Victor, 2002)



Another all-star guest-fest, exploring once again the centuries-old links between Irish folk and American country and bluegrass music. Along for the ride are Top 40 acts such as Vince Gill and Martina McBride, along with bluegrassers Alison Krauss, Del McCoury and Earl Scruggs, as well as alt-ier types like Lyle Lovett, Buddy & Julie Miller, and Gillian Welch, whose version of "Katie Dear" is one of the best tracks on here. In general, this album is a pleasant and interesting mix, if anything much stronger than 1992's Another Country. The album occasionally drifts a bit and seems to lack punch on a tune or two, but the good songs are certainly worth checking out, and this is a remarkably vigorous set by these illustrious old-timers.

The Chieftains/Various Artists "Further Down The Old Plank Road" (BMG/RCA Victor, 2003)



Part Two of this series has a more distinctly Irish feel, and -- other than Nickle Creek's cloying version of "Raggle Taggle Gypsy" at the beginning -- a less mainstream, contemporary Nashville vibe. The choice of artists, including John Prine, Joe Ely, Rosanne Cash, Carlene Carter, Don Williams, Doc Watson and Ricky Skaggs, shows the Chieftains continuing attentuation to the humbler, more rootsy side of the American country scene, and also makes for a more soulful outing. As with the first Plank collection, this is pretty darn good.
The Chieftains "Live From Dublin: A Tribute To Derek Bell" (BMG/RCA Victor, 2005)



The Chieftains "The Essential Chieftains" (Sony-BMG Legacy, 2006)



Elder statesmen of the Celtic folk revival, the Chieftains have long since graduated from playing stout-drenched trad sets into the world of posh concert halls. They are a classy supergroup playing a refined, classicized version of Irish folk, sort of to Irish trad what Ricky Skaggs is to bluegrass. Nonetheless, the Chieftains also have plenty of serious musical ooompf, as much pure talent and trad-cred as you'll ever see in one place at one time. This generously programmed 2-CD best-of collection concentrates on more recent recordings, made for BMG and RCA in the 1990s, with a smattering of older stuff from the '70s, recorded for the Claddagh label. The first disc features a lot of their mellower material, including works recorded for various films and stage productions; Disc Two has the big treats, gathering together seventeen collaborations with high-profile guest-stars, recorded over the years. Sting I can live without, but Elis Costello, Emmylou Harris, Alison Krauss, Los Lobos, Sinead O'Connor and others add some surprising elements to this well-aged Irish brew.


<! http://ceolas.org/artists/Chieftains.html 1996 Santiago RCA Victor 09026-68602-2, BMG 199? Film Cuts RCA Victor 09026-68438-2 1995 The Long Black Veil RCA Victor 09026-62702-2 (w/ Sting, Mick Jagger, Sinead O'Connor, Van Morrison, Mark Knopfler, Ry Cooder, Marianne Faithfull, Tom Jones, and The Rolling Stones!) 1993 The Celtic Harp RCA 61490 1992 The Magic of the Chieftains Music Club MCCD 048 1992 An Irish Evening: Live at the RCA 60916 Grand Opera House, Belfast (w/ Roger Daltry, Nanci Griffith) 1992 Best of the Chieftains CBS 48693 1992 Another Country RCA 60939 (w/ various Nashville guests) 1991 Reel Music: The Film Scores RCA 60412 1991 The Bells of Dublin RCA 60824 (w/ many guests) 1989 Collection Knight 220 1989 Chieftains Celebration RCA 7858 (w/ Van Morrison, Nanci Griffith) 1988 The Tailor of Gloucester WD-0710 (narrated by Meryl Streep) 1988 Irish Heartbeat (w/ Van Morrison) MER 834 496.2, Polydor 834496 1987 Celtic Wedding RD 86358, RCA 6358 1985 The Chieftains in China CC 42, SHA 79050 1986 Ballad of the Irish Horse CCF 15, SHA 79051 1984 The Grey Fox (Soundtrack) DRG 9515 1982 Year of the French (Soundtrack) CC36, SHA 79036 1981 Cotton-Eyed Joe (#10) CC 33, SHA 79019 1979 Boil the Breakfast Early (#9) CC 30, CBS 36401 1978 Chieftains 8 CC 29, CBS 35726 1977 Un Taxi Mauve (Soundtrack) Vogue VO 15003 (Canada) 1977 The Chieftains Live CC 21, SHA 79027, ILPS 9501 1977 Chieftains 7 CC 24, CBS 35612 1976 Bonaparte's Retreat (#6) CC 20, SHA 79026 1976 Barry Lyndon (Soundtrack) Warner Bros. K56189 (one track, also on Chieftains 4?) 1975 Chieftains 5 CC 16, SHA 79025, ILPS 9432 1974 Chieftains 4 CC 14, SHA 79024, ILPS 9380 1971 Chieftains 3 CC 10, SHA 79023, ILPS 9379 1969 Chieftains 2 CC 07, SHA 79022, ILPS 9365 1963 Chieftains (1) CC 02, SHA 79021, ILPS 9364, CBS 35612 Sean O'Riada, Sean O' Se, Ceoltoiri Cualann 19?? ding dong Gael Linn CEF 016 With James Galway 1987 In Ireland RD 85798, RCA 5798 1990 Over the Sea to Skye RD 60424, RCA 60424 Videos 1992 An Irish Evening... RCA 1992 Another Country RCA 61437 1991 The Bells of Dublin BMG 1989 Portrait of Ireland Tapestry Video 082 266-3 (UK: CFM 2266) ('Danny Boy', 'Carrickfergus', 'When you and I were young, Maggie' by Chieftains + James Galway, 4 more tracks by Galway and 7 by Enya) 1987 In Ireland RCA 60751 1985 The Chieftans in China SHA 204 Albums by members of the Chieftains (preliminary listing) Derek Bell Sean Keane Castle Ceili Band, with Sean Keane and Michael Tubridy 1973 The Castle Ceili Band Comhaltas Ceoltoiri Eireann CL5 Michael Tubridy 1979 The Eagle's Whistles CC27 Kevin Conneff 1998 30 Years A-Graying (Dubliners) Baycourt/Vertigo 514 770-2 (contributes bodhran work to this retrospective album) 1988 The Week Before Easter Claddagh Records CCF23CD (7 live, 7 studio tracks, songs and instumentals featuring his bodhran) 1978 Prosperous (Christy Moore et al) Trailer LER 3035, Tara 1001, Tara 2008 Paddy Moloney and Sean Potts 1974 Tin Whistles CC15, SHA 79033 Paddy Moloney contributes to: 1971 The Drones and Chanters CC11 - Irish Pipering Ebody & Ivory (Paul Mc Cartney) EMI R6054 (Rainclouds, side 2) 1975 Ommadawn (Mike Oldfield) Virgin VIL 12043 1982 Five Miles Out (Mike Oldfield) Virgin VIL 222 Solfafria (Miladoiro) CBS S26395 I Can't Stand Still (Don Henley) Asylum 52365 Matt Molloy (also as part of Planxty and the Bothy Band) 1992 Music at Matt Molloy's Real World/WOMAD/Caroline CAROL 2324-2 (Matt Molloy and friends) 1984? Matt Molloy with Donal Lunny SIF 3008 1988 The Heathery Breeze SHA 79064 1987? Stony Steps CCF 18, SIF 3041 Molloy/Peoples/Brady SIF 3018 Music at Matt Molloys Real World 2324 1976 Matt Molloy Mulligan LUN004 Ceolteoiri Cualann This group, organised by Sean O'Riada, was in many ways the forerunner of the Chieftains. It included O'Riada, Paddy Moloney, Martin Fay, Sean Keane, Michael Tubridy, Peadar Mercier and Sean Potts. Reacaireacht and Riadaigh Gael Linn CEF 010 The Playboy of the Western World Gael Linn CEF 012 O Riada sa Gaiety Gael Linn CEF 027 O Riada Gael Linn CEF 032 > <! also in band CHULRUA >

Chumbawamba "English Rebel Songs: 1381-1914" (Agit Prop, 1988)


Why, yes, this is the same band that had recorded that big, global Top Ten hit that the yobs were drunkenly shouting during soccer matches during the 1990s... But, hey, we all knew the Chumba crew were really a big bunch of commies and anarchists, right? So, here's the band at its unpunky, unpoppy best, with a bracing collection of old peasant protest tunes, including -- naturally -- a couple about those lovable feudal-agrarian seditionists known as the Diggers (who are already known to fans of Billy Bragg and Leon Rosselson), and several others songs dating back at least as far. There's a lot of a capella choral singing here, and bracing tributes to the rebel spirit past. England wasn't always a land of moderation and class cooperation, as its overeducated lefties are quite fond of pointing out. For connoisseurs of the style, this is an excellent album, well worth searching for.


<! 110 x 108 >

Chumbawamba "English Rebel Songs: 1381-1984" (PM Press, 2003)



I haven't heard this re-recorded version, just the original album (which I think is swell... see above...) but if you can't find the one, the other is probably just fine... Anyway, this is a the only one Amazon seems to carry, so it's probably your best bet, outside of collector shops and auctions...
Aoife Clancy "It's About Time" (Rego, 1993)

Aoife Clancy "Soldiers And Dreams" (Rego, 1998)


Aoife Clancy "Silvery Moon" (Appleseed, 2002)



The daughter of Bobby Clancy (of the legendary Clancy Brothers), Aoife Clancy (whose first name is pronounced "Ee-Fa") is also a former member of the long-lived, all-female Celtic group, Cherish The Ladies. She has a lovely, soulful voice, although I must confess this album is a little too sugary and singer-songwriter/folk-oriented for my tastes. The album closes with a pair of lovely tunes, "Across The Blue Mountains" (with harmonies by Aoife O'Donovan and Julie Glaub) and a duet with her dad, "Kisses Sweeter Than Wine," that are more understated and to my liking. Worth checking out, although most of the songs are too flowery and broadly orchestrated.

Willie Clancy "The Minstrel From Clare" (Topic, 1976/Green Linnet, 1994)



As fine a set of pipering and ballads as you're ever likely to hear. Soloing on uillean pipes and tin whistle, Clancy also sings a capella on a few tunes, all of it with a simplicity and understated sense of authority that makes it hard to resist. Even for those who are not normally drawn to the starker side of trad may find themselves stirred by some of the deep, low notes, or haunting, keening tones. A real virtuoso performance.
Willie Clancy "The Pipering Of Willie Clancy, v.1" (Claddagh, 1994)

Willie Clancy "The Pipering Of Willie Clancy, v.2" (Claddagh, 1994)

Willie Clancy/Various Artists "Music & Songs From The Willie Clancy Summer School" (RTE, 2008)


Clannad - see artist profile

Anthony John Clarke "A Sideways Glance" (Terra Nova, 1997)


"Professionally Irish" is the description Clarke attempts deftly to dodge, although Ireland and Irish themes predominate on this charming collection. This set spans 1976-97, and covers some familiar territory with a few nice, new wrinkles. Clark is kind of like a softer version of Christy Moore, an acute observer of modern Ireland who sidesteps stereotypes while also avoiding the hard-left politics that characterize Moore's work. Clarke's is more the voice of caution and wry skepticism; nostalgic portraits of the Irish country life are his first target (on "Irish Eyes"), as well as numerous songs about the Troubles and their crippling effect on Ireland's national psyche. There are also several songs about the pub scene ("Karaoke Night" and "Savin' The Best 'Til Last") and the Irish-American diaspora. The arrangements drift inexorably from sweet acoustic guitar to goofier, bongo-laden modern folk and even a rock guitar or two. Some of it's irritatingly goopy, some of it is quite nice... The tune "Irish Visit '91," about seing a friend with a terminal illness, is quite a powerful tune. Having heard this, I'm curious about his earlier (acoustic) material.


<! Anthony John Clarke -- a couple dozen other albums listed as of 02/09 > <! Alasdair Clayre - worked w. Leon Rosselson in the '60s; track on Elektra comp >

Vikki Clayton "It Suits Me Well: The Songs Of Sandy Denny" (HTD/Castle, 1998)



On the face of it, this is either an act of heroism or foolheartiness -- a tribute to a figure so iconic and universally lionized that following in her footsteps would seem to invite the sort derision that only the truest true believers can heap upon one another. But Vikki Clayton, who has filled in the "Sandy Denny role" at many a Fairport Convention concert, is entirely up to the task. She opens this album with Denny's signature tune, "Who Knows Where The Time Goes," in sort of a throwdown to any potential detractors, and as on several other songs, her rich, confident vocals and understated arrangements carry the day. There are a few iffy touches, mainly in the electric filters and effects added to the bass and guitar, but overall this is a pretty strong record. Clayton herself is quite lovely to listen to. Devoted Fairport fans, doubtless primed to weigh in against this album, should really try to approach it with an open mind... it's pretty good.
The Clutha "Scotia!" (Argo, 1971) (LP)





<! The Clutha and Erland Voy,Calum Allan,Ronnie Alexander,Gordeanna McCulloch John Eaglesham >

The Clutha/Various Artists "The Streets Of Glasgow" (Topic, 1973)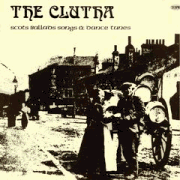 The Clutha "Scots Ballads Songs And Dance Tunes" (Topic, 1974) (LP)


A stunning set of Celtic trad from a pioneering band from Glasgow. In the 1960s, a younger generation of Scottish musicians liberated their folk music from the ghettos of BBC light fare and kitschy, kilt-clad souvenir albums, but The Clutha took things to another level, delving deep into traditional instruments and a rich, resonant repertoire. Gordeanna McCullough, a powerful in the full flush of youth, had a crystalline voice and flawless phrasing, and was ably matched by the other musicians in the band. This is Scottish trad at its best, and an inspiration for many bands to come -- well worth looking for!

The Clutha "The Bonnie Mill Dams" (Topic, 1977)
Another strong set of Scottish trad, with squeaky fiddles and squalling bagpipes, as well as the gorgeous voice of Ms. McCullough. The songs include ribald English-language ballads and eerie, otherworldly Gaelic tunes, with a brace of elegant instrumentals as well. Recommended!
The Clutha & Gordeanna McCulloch "Sheath And Knife" (Topic, 1978) (LP)







The Clutha "On The Braes" (2001)



<! http://en.wikipedia.org/wiki/The_Clutha The Clutha "Scotia!" (Argo, 1971) The Clutha/Various Artists "The Streets Of Glasgow" (Topic, 1973) The Clutha "Scots Ballads Songs And Dance Tunes" (Topic, 1974) B002UQ7MPI The Clutha "The Bonnie Mill Dams" (Topic, 1977) The Clutha & Gordeanna McCulloch "Sheath And Knife" (Topic, 1978) The Clutha "On The Braes" (2001) >

---
Celtic/Brit Folk Albums - More Letter "C"
---



Main Celtic/Brit Index
Main World Music Index


---