<! MP3 03/03/09, 09/15/10 > <! pix 03/03/09, 09/15/10 > <! archived 00/00/00 > <! icons 02/23/11 >
---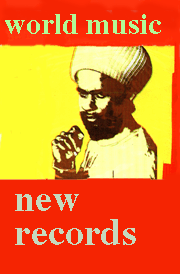 Welcome to Slipcue.Com's "Recent World Music" page, which highlights new(ish) African, Asian, Latin American and Celtic records, as well as your plain old "miscellaneous" categories... Basically, whatever catches my interest amid the roar and thunder of our global music marketplace...

These records were reviewed in May, 2005.
<! New Brazilian music >

---
Recommended Records: May, 2005 | Review Archives | World Music Index
---

Keren Ann "Nolita" (Blue Note, 2005)



This is the fourth album by Israeli-born French songstress Keren Ann, and continues her along the path of Americanizing her sound. I suppose since she's getting North American release on the Blue Note imprint, disparaging comparisons to Norah Jones are in order, and I guess I would agree that the heavy emphasis on slow, melancholy, down-tempo material is a step in that direction, although comparisions to John Cale, the Velvet Underground and Marble Index-era Nico are probably in order as well. As with Ann's earlier albums, the perfectly constructed, tightly layered production mix gives this album a somewhat mechanistic feel, like watching an old sci-fi movie and noticing all the wires and models that were used for the special effects. It doesn't feel even remotely natural or off-the-cuff, but even with the trying-too-hardedness of it all, Ann's work has a certain appeal. Folks looking for new world music to groove out on, or just some sort of alternative to the perky blandness of American pop will probably find Keren Ann's work a breath of fresh air, although I must admit, the slow, monochromatic pacing of this particular disc may make it less appealing to newcomers than some of her other albums. Still, it's certainly worth checking out.

Waldemar Bastos "Renascence" (Times Square, 2005)



A fine Afro-Pop album by this Angolan expatriate... It's been a while since we've heard from Bastos, and this album -- his first made since visiting his native Angola in 2003, after an absence of twenty-plus years -- was well worth the wait. Bastos has reconnected with his native land and sings, in Portuguese and other tounges, of his hope for renewal and a bright future... His voice is starting to show the years, sagging a little and cracking around the edges, but his emotion is easy to hear, a plaintive mix of sorrow and joy. On first blush, this record seemed a bit conventional, but subsequent auditions brought out the subtlety and gracefulness that characterized Bastos's earlier albums, and it'll definitely grow on you. Bastos works through a variety of African styles, moving effortlessly between soft acoustic material akin to the whistful mornas of Cape Verde and more buoyant, electrified guitar music typical of West Africa. The only dud on the album comes at end, with a loud, intrusive raggamuffin rap (with guest vocals by Chaka Demus) that comes booming and bursting in after along, luxurious, set of markedly quiet, seductive tunes. So, skip that last jarring track, and you'll love this album... But ya gotta remember to keep your fingers on the pause button!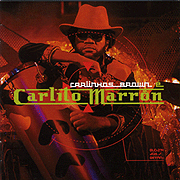 Carlinhos Brown "...E Carlito Marron" (BMG/ Ariola, 2003)


"Carlito Marron" is Brazilian pop star/percussionist Carlinhos Brown's riotous Cuban music alter ego, and on this disc he blends Afro-Cuban and Afro-Brazilian traditions with enchanting results. Brown revels in the explosiveness and joy of Cuban son, and takes chances with the genre that many native Cubans would not, adding the sort of layered, high-tech production and little sonic tweaks that he'd previously brought to Brazilian pop. This disc brings to mind similar off-center moderninzations of folks such as avant guitarist Marc Ribot and his band, Los Cubanos Postizos, though Brown is arguably more relaxed at at home with the son style, and a bit more subtle. Cuban tres guitarist Papi Oviedo adds some tasty licks on several tracks, while electro-bossa queen Bebel Gilberto adds her vocals on a soft, sweet version of the song, "Ifa De Copacabana," and Spanish pop-flamenco superstar Rosario Flores makes a striking appearance towards the album's end. As the album progresses, Brown drifts into material that's closer to the sleek, Brazilian-based world-pop fusion that he's been perfecting the last few years, but the opening tracks are a real change of pace on an album that is without question one of his strongest so far. Recommended!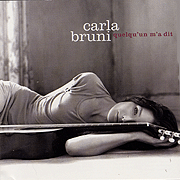 Carla Bruni "Quel Qu'un Ma' Dit'" (V2/BMG, 2005)



Laid-back cool and acoustic-based minimalism is the watchword on this fine set of whispery, alluring French indiepop tunes. The arrangements are pretty simple -- pretty-sounding acoustic guitar with the occasional addition of simple but not unpleasant slide work -- and the bluk of the attraction lies in Bruni's vocals, a mix of too-cool hush, and deft, dancing verbal playfulness. The music is nice, and her complex toungetwisters are just icing on the cake. Forget the comparisons to the incomparable Francoise Hardy -- they're just pointless and unimaginative -- but feel free to enjoy Bruni's music in its own right. You'll be quite pleased; this one's a gem.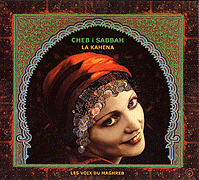 Cheb i Sabbah "La Kahena" (Six Degrees, 2005)



One of the best world music releases of the year! Algerian DJ Cheb i Sabbah adds subtle electronic touches to otherwise very traditional-sounding rai pop... The over-the-top tweaking and generic beat mixing that plagues so many world-dance projects is almost entirely absent on this delightfully restrained album; Sabbah adds a thumping downbeat here, and a keyboard gloss there, but with the lightest of touches, and never in a way that overshadows the basic melody or original song. The female vocals are gorgeous, too -- Cheba Zahounia kicks off the album, followed by less well-known vocalists who are nonetheless quite sublime... Oh, and Karsh Kale and Bill Laswell are also in the creative mix as well, and this marks a high point in everyone's career, if yuh ask me. Nice stuff -- makes Arabic pop very accessible and sensually rewarding... Recommended!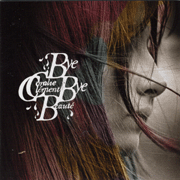 Coralie Clement "Bye Bye Beaute" (Nettwerk, 2005)


A great record; one of the best French pop albums of recent vintage. Indie-popster Coralie Clement -- a protege of her brother, up-and-coming pop producer Benjamin Biolay -- really cuts loose here and sinks her teeth into some electrifying rock riffs, big, fun beats and catchy pop hooks... She sings with passion and conviction, and more energy and presence than many modern rockers these days seem able to muster. Although this is a slick, compact studio production, it feels like a real rock record in a way that many of today's factory-made, multitrack monstrosities do not. The pacing of the disc, and the subtle, dynamic shifts from song to song are also quite nice; this is a record that plays like a real, live cohesive piece of work, and not a few extra tunes draped around a catchy hit or two... Congratulations to Clement for recording such a majestic, magnetic and flat-out sexy album. Highly recommended!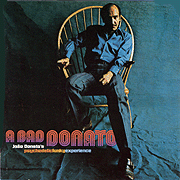 Joao Donato "A Bad Donato" (Blue Thumb, 1970)


It's such a great album title, but such a spazzy album. Brazilian jazz legend Joao Donato teams up with fellow pianist/arranger Eumir Deodato gets all funky and fusion-y on this high-test set, which features a slew of well-known heavyweight players such as Oscar Castro-Neves, Bud Shank, Joe Porcaro and Ernie Watts backing Donato as he gets all dit-dit-dit and doot-doot-doot, jamming hard on the electric keyboards. Many consider this a fusion masterpiece, but it's hard for me to get on board, maybe because I don't like fusion jazz that much to begin with... At any rate, the big, thumping beat of Dom Um Romao's drums is kind of exciting, but beyond that, this disc is a combination of standard-issue fusion/loungecore tropes and overly-energetic keyboard work by Donato that ranks among the least nuanced work he's ever done, about as subtle as a pile of bricks dropped on your big toe. It's a muscular, forceful performance that bashes at the ears, kind of like Walter Wanderley on acid... It was, looking back, ahead of its time in some ways, but it was also an obvious bridge between the kitschier lounge music of he 'Sixties and the aggressive rock-jazz mixes of the 'Seventies... If you like Bitches Brew-era Miles Davis and all those early Chick Corea albums, this album might appeal to you, but I didn't see a big need to hang onto it myself. I'll pass.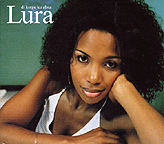 Lura "Di Korpu Ku Alma" (Lusafrica/Escondida, 2005)



The music of Cape Verde as sung by a younger artist who moves away from the forlorn, nostalgic reflectiveness of the popular morna genre into a brighter, poppier style. Lura has little of the gravity or rich emotional depth of her patron, Cesaria Evora, opting instead for a lighter touch, which may come as a breath of fresh air for some fans of Cape Verdean music, but may leave others feeling a bit letdown. Personally, I wasn't really wowed by this... I didn't care much for Lura's voice, which seems a bit thin to me, or for the musical arrangements and safe, slick tone of the production... But I'm sure many world music fans will find this quite nice; there are some pretty, lyrical passages, particularly later in the disc; it just didn't touch me. This is actually a reissue of an album that came out in 2004, though this time around a second DVD disc of video material from a live concert has been added... A classy package, overall.
Ali Farka Toure "Red & Green" (Nonesuch, 2005)



Fans of Malian guitarist Ali Farka Toure will rejoice at this double-disc reissue of two of his best-known albums, known by fans as the "Red" and "Green" records, originally recorded in 1970 and 1988. Remarkably, neither of these albums have been reissued on CD before now, despite their status as "world music" landmarks which helped bring Malian music into the global mainstream. Hailing from rural Niafunke, Mali, Toure took up the guitar in the 1950s, and worked in relative obscurity for decades before a friend encouraged him to submit a tape to the Paris-based Sonodisc label. He released several albums on Sonodisc, and in the late '80s began recording for the World Circuit label, which released the second of these albums in 1988. What's striking about both of these records is their rawness. Toure is often cited as a living link between West African tradtions and American blues music, and on many of his records, particularly the later ones, he accentuated these crosscurrents and similarities, often to a degree that could be seen as overly stylized or formulaic. On the "Red" album in particular, however, Toure's meandering guitar style seems more uniquely African and less boxed in by the John Lee Hooker-ization that became the hallmark of his sound; the percussive accompaniment is simpler and less "perfect" as well, an unadorned and heartfelt performance on the calabash, rattling alongside the improvisational guitar lines. Placed together, these two albums show both the evolution and continuity of a decade's worth of Toure's career, and help trace the development of a musical style that has helped reshape the world music scene.

Transglobal Underground "Impossible Broadcasting" (Triloka, 2005)



This multiculti, clubalicious, trip-hoppy world fusion ensemble is still going strong, as this solid set of slick, sleek dance tunes demonstrates... They weave in Latin influences, Eastern European melodies, Arabic motifs, reggae riddims and, metaphorically speaking, even the kitchen sink. It's a skillful mix, and gives each of the source elements its rightful due, but for guys like me, there's just one little problem. See, I'm not really that fond of club music, so I tend to see this as inherently emphemeral and even a little vaccuous... I mean, I know it's well produced and a very good repersentative of the genre, I just don't like the genre. But if you've enjoyed Transglobal Underground's earlier work, you'll love this disc -- I think it may be the best thing they've ever done.

Various Artists "EARLY GUITAR MUSIC OF WEST AFRICA: 1927-1929" (Heritage, 2003)


These are some of the earliest examples of guitar-based pop music recordings from Western Africa, rare old 78s recorded for the British-based Zonophone label, which specialized in such material at the dawn of the record industry. Artists include George Williams Alngo, J. Kwesi Blney, Acousla Bonso, Nicholas De Heer and Edmund Tagoe... I'd have to say this set is mostly of interest to archivists and historians; it didn't spark my imagination the same way other releases in this same series did, notably the Jacob Sam & Kumasi Trio albums that came out earlier but hail from the same era as these tracks. This is okay, but for some reason it just didn't grab me.

Various Artists "THE HISTORY OF SLACK KEY GUITAR" (Cord International, 1995/2004)



Although the "novelty" act of Hawaiian music swept through the popular culture of the globe during the early 20th Century, it was mainly the zippy steel guitar and ukulele-based music that people knew of, while the softer, sexier slack key style, or ki ho'alu, remained mostly a homegrown affair, played in private and not at nightclub gigs. This started to change during World War Two, where a young generation of slack key players started joinging bands and exposing musicans and audiences to a musical style that had developed over the last hundred years. Foremost among these guitarists was Philip "Gabby" Pahinui, who is universally revered as the great innovator of slack key music. He started playing with dance bands such as Andy Cummings's Hawaiian Serenaders and slowly worked the slack key style into their repertoire. This disc features Pahinui's first commercial recordings, a 1946 single on the Bell label, along with several other rare recordings said to be the first twenty slack key records ever made. The album also includes artists such as Tommy Blaisdell, George "Keoki" Davis, Henry Kaalekaahi, Mama Tina Kaapana (mother of Ledward Kaapana), Tommy Solomon, recording on independent labels such as Aloha, Bell and 49th State, and collects early versions of several songs that have become slack key standards. As the liner notes point out, these early recordings didn't feature the long, luxuriant passages that typify modern slack key -- this may have been because of the space restrictions of 45 RPM singles, or because slack key itself may have been originally much different than it is now, with shorter melodies that lent support to hula chants. Regardless, it won't take long for these old recordings to entrace you every bit as much as more modern records ; it's all lovely stuff. This collection has great historical significance, but plenty of soulfulness and beauty as well. Recommended!
---



World Music Index
Other Recent Reviews


---