<! MP3 03/07/09, 09/16/10 > <! pix 03/07/09, 09/16/10 > <! icons 02/20/11 > <! archived 02/18/12 * > <! *>
---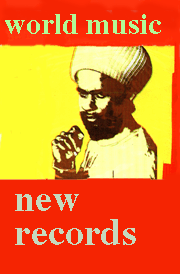 Welcome to my "New World Music" page, which highlights new(ish) African, Asian, Latin American and Celtic records, and "miscellaneous" records that I had the good fortune to check out in February, 2008. This page is added to as new records come in... If you want more to read more reviews, many others are archived nearby, and there are separate sections for various kinds of world music that you might like exploring as well.
---
Recommended Records: February, 2008 | Review Archives
---
Jorge Ben "Recuerdos De Asuncion 443" (Som Livre)
Chico Buarque "Os Primeiros Anos" (Som Livre box set)
Cheb I Sabbah "Devotion" (Six Degrees)
Nat "King" Cole "A Mis Amigos" (Collector's Choice)
Martin Hayes & Dennis Cahill "Welcome Here Again" (Compass/Green Linnet)
Ojos De Brujo "Techari Live" (Six Degrees)
Steve Reid "Daxaar" (Domino)
Sacambaya "From The Heart Of South America" (Arc Music)
Son De La Frontera "Son De La Frontera" (World Village)
Son De La Frontera "Cal" (World Village)
Heidi Talbot "In Love & Light" (Compass)
Various Artists "THE ETHIOPIAN MILLENNIUM COLLECTION" (AIT)
Various Artists "HISTORIA DA ODEON: VOLUME 2" (EMI-Odeon)

---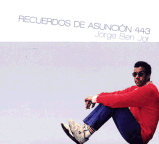 Jorge Ben "Recuerdos De Asuncion 443" (Som Livre, 2007)


(Produced by Guta Graca Mello)
Jorge Ben is the master of Brazilian funk and soul. This album is said to be odds 'n' ends from his pop-soul Som Livre years, back in the 1980s... It sounds like it could be from that era, with a mellow, soulful sound that will lull you into his funky wavelength. I'm not entirely sure, though, since the liner notes and Ben's own website place it as a 2007 release, but don't mention earlier recording dates. Hard to tell. But until Jorge writes me himself to set me straight, I'll just call it a "new record by Jorge Ben." It's a pretty nice one, too! It's funky and mellow, but relaxed in a way that his more aggressive pop and disco records sometimes are not. Worth checking out!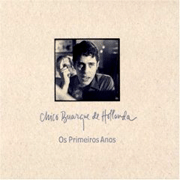 Chico Buarque "Os Primeiros Anos" (Som Livre, 2006)


Yummy!! This 3-CD set is a straight, song-for-song reissue of the first three albums by famed Brazilian songwriter Chico Buarque, one of the founding figures in the "Musica Popular Brasileira" (MPB) movement, which was the next step after bossa nova swept the country in the early 1960s. These three albums -- "Chico Buarque De Hollanda, v.1" (1966), "Chico Buarque De Hollanda, v.2" (1967) and "Chico Buarque De Hollanda, v.3" (1968) -- originally came out on the RGE label, and established Buarque as one of the leading artists of his generation. These albums are perennially out-of-print, so finding them all together like this in one place is a real treat. Really sweet, really innovative, really catchy music that help usher in the musical renaissance of the early 1970s. Includes classic songs such as "Funeral De Um Lavrador," "Ole Ola," "Pedro Pedreiro" and "A Rita," songs that propelled Buarque into superstardom and which have become standards ever since. Highly recommended.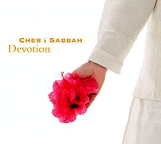 Cheb I Sabbah "Devotion" (Six Degrees, 2008)



Although he's originally from Algeria, multiculti mixmaster Cheb i Sabbah taps into Indian culture with authority and ease... And not just one musical style: this velvet-textured album moves from the unmistakable bounce of traditional Punjabi music into the soaring vocals of both the Carnatic and Hindustani traditions. As the title implies, the theme of the album is devotional, and the searching, ecstatic qualities that implies are readily present throughout. This is a lovely record, with breadth and depth that are equal delights, with classical themes interwoven into a modern, electronic-tinged pattern. Fans of the late Nusrat Fateh Ali Khan will enjoy this aswell... If you're looking for an album that can both lull you or pluck you up and bring you closer to the sky... check this one out!

Nat "King" Cole "A Mis Amigos" (Capitol, 1959/Collector's Choice, 2007)



This was one of three latin-themed albums pop crooner Nat "King" Cole recorded back in the Eisenhower era... Although we'd hardly consider this "world music" today, this excursion was pretty hep back in the late 1950s, particularly since Cole flew down to Rio and recorded with the locals while on tour in South America. Unfortunately, the liner notes don't say just who was backing him here -- apparently bandleader Dave Cavanaugh went with him to help run the sessions -- but from the brassy tones one might imagine that jazz/gafieira bandleaders such as Astor Silva, Zacaraias or Radames Gnattali were involved. The flexibilty of Brazilian sensibilities is readily apparent since only a handful of these tunes were originally of Brazilian vintage -- most are tangos and boleros from elsewhere in Latin America, but the Brazilians breeze through them all without batting an eye. Cole's phonetically-based pronunciation is atrocious, moreso in Portuguese than in Spanish, but it also lends a kitschy, retro charm. I'm sure everyone appreciated the thought, anyway. This new edition greatly expands on the 1959 original, including several recordings that were previously only available on collector's records in Europe and Latin America, and in a couple of cases, only as singles in Brazil! It'll grow on you.
Celso Fonseca & Ronaldo Bastos "Polaroides" (2007)


Oh, boy! Two new albums from Celso Fonseca, one of the sweetest-sounding artists in Brazil. I haven't heard these yet, but I'm looking forward to checking them out!
Celso Fonseca "Feriado" (2007)


Martin Hayes & Dennis Cahill "Welcome Here Again" (Compass/Green Linnet, 2008)



With over a decade under their belts as a creative team, the Irish duo of Martin Hayes and Dennis Cahill return with another set of subtle, elegaic fiddle-guitar instrumentals. It's moody, mournful and utterly entrancing - one of the most interesting aspects of their style is how unobtrusive and unassuming Cahill is as an accompanist for Hayes' masterful violin work. Guitarists are often expected to come up with some sort of flashy flourish, but Cahill seems utterly content to play a strictly supporting role. Of course, this sets the tone for all their work, music that doesn't dominate or assault your ears, but does provide a rich, rewarding experience. If you've ever felt turned off by stereotypical Celtic instrumentals -- all those hyperactive jigs and reels -- give Hayes and Cahill a shot. They find the soulful, melodic core of the music and linger there, in the hurricane's calm eye, just drinking it all in.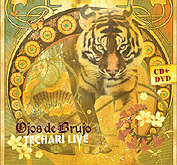 Ojos De Brujo "Techari Live" (Six Degrees/Naquera Compas, 2008)



Barcelona's ultra-diverse Ojos De Brujo display their musical chops on this well-produced live album (which is also being released as a concert video)... The eclectic hurlyburly of their studio albums is made even more impressive when performed live -- a headlong collision of Spanish flamenco, Cuban son, Americana hip-hop, Indian bhangra and a dash of bebop jazz, all performed at a breathless, breakneck pace. This isn't entirely my cup of tea, but you can't help but admire the band's vision and breadth, and their ability to deliver on the pan-cultural promise of the booming world music scene.

Steve Reid "Daxaar" (Domino, 2007)



A veteran jazz drummer who's had stints in the worlds of R&B and soul (working with James Brown and several Motown artists), Steve Reid explores a world music groove that melds the throbbing Afro-Beat style of Fela Kuti and Tony Allen with the highway-cruise feel of classic 1970s fusion. (Reid also worked with Miles Davis, and you can hear that tradition here as well...) There's a hint of Balinese gamelan in there as well, as Reid lingers on some subtle atonalities... The overall effect is a balance of the poppish and familiar (the old-school fusion sound) and truly challenging avant leanings (the Sun Ra-inspired solos really push at the listeners and give this record grit). Recorded in Senegal with several of the locals, this session isn't for everybody, but for those who are eager to ride on an insistent groove with some out-there tendencies, it could be a real treat.

Sacambaya "From The Heart Of South America" (Arc Music, 2008)



This Bolivian folklore group specializes in a wide variety of Andean musical forms, including some regional styles that might be unfamiliar to longtime world-music fans. There are some innovative, unique pan-pipe arrangements - definitely worth checking out!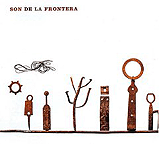 Son De La Frontera "Son De La Frontera" (World Village, 2006)



Raw-boned, energetic Spanish flamenco, with a warm stylistic twist. Guitarist Raul Rodriguez introduces the double-stringed Cuban tres into the flamenco ouvre, and the cross-cultural experiment pays high dividends. The mellifluous tres, which lends itself to melodic improvisation, adds a fluidity to the ofttimes severe flamenco style, while the crushing muscularity of flamenco gives the tres a bit of a goose, demanding it be played with more authority and force. Mostly, though, this is a traditionalist album, with Rodriguez and his cohorts taking up the mantle from one of Seville's master musicians, Diego del Gastor, who developed much of the group's repertoire. If you enjoy flamenco with its original raw, elemental power, the thunderous chords and keening vocals, then this electrifying debut will knock your socks off. Recommended!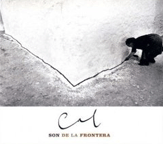 Son De La Frontera "Cal" (World Village, 2007)



Another excellent modern flamenco album... Powerful, passionate material that brings the style back from the pop-kitsch brink it was brought to by bands such as the Gypsy Kings (and their many imitators)... The guitar playing is authoritative, but not uniformly forceful -- there's a lot of flashy picking, but it's all very soulful and melodically rich. If you are a fan of the style, or just curious to find out what the real stuff sounds like, give this disc a shot! It's pretty rewarding.

Heidi Talbot "In Love & Light" (Compass, 2008)



(Produced by Boo Hewerdine)
On her third solo album, Ireland's Heidi Talbot continues her explorations of contemporary pop-folk, with new compositons from producer Boo Hewerdine and covers of songs by Tom Waits and bluegrass bandleader Tim O'Brien, as well as a gospel tune to close the album out. There's plenty bit of trad in there as well, as heard on her haunting versions of "Glenlogie," "Bedlam Boys" and "The Blackest Crow" (the latter two adapted along with Scottish fiddler John McCusker, who plays throughout...) Guitarist John Doyle, who helped shape her previous album, 2004's Distant Shore, only plays on one song here, and while his driving style is missed, the languid sound that remains is alluring as well, and will grow on you each time you hear the album. Fans of Kate Rusby's mix of pop and trad will find a lot to celebrate here as well... Apparently, Talbot recently left her day job as the lead singer of the American trad band, Cherish The Ladies, and while that may be sad news for concertgoers on this side of the pond, the up side is that it may mean more time for her to build on her own musical vision. If this disc is any indication, more good things are to come.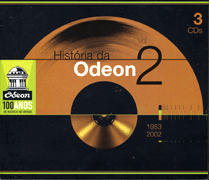 Various Artists "HISTORIA DA ODEON: VOLUME 2" (EMI-Odeon, 2007)


This 3-CD set is a much-welcome, but too-brief followup to the earlier HISTORIA collection, which traced the history of the Odeon label in Brazil, from 1902-1952. That first volume is one of the finest archival releases to come out of Brazil in the digital era, and I've been greatly looking forward to this second set. In some regards, it's a little disappointing, largely because of the embarrassment of musical riches in the post-bossa nova era. EMI was at the forefront of the jazz-pop crossovers of the classic "Musica Popular Brasileira" (MPB) scene of the late 1960s and '70s, recording key artists such as Luiz Gonzaga, Jr., Ivan Lins, Milton Nascimento Marcos Valle, and others, as well as samba revivalists like pagode diva Clara Nunes and acoustic virtuoso Paulinho Da Viola. Accordingly, they rush into these years and largely gloss over the pre-bossa "radio singers" of the 1950s, and even pay scant attention to the bossa years, even though they had some great artists in their bossa nova roster. (The first recordings of Joao Gilberto, the master of the style, remain tied up in legal snarls, so his groundbreaking classic, "Chega De Saudade," is, sadly, not included here, and there are some other omissions, though nothing else as fundamental as Gilberto...) Once in the thick of the MPB years, the selection is, of necessity, all too short, and subject to endless second-guessing and criticism. Odeon had an astonishing surplus of top talent and innovative musicianship in the early '70s, and for any given artist the choice of which single song to choose is maddening. They manage to include a few relative obscurities in alongside the stars (and this is good, since obscurities and new discoveries are what I look for in box sets...) but the time flies by quickly -- MPB's golden years are bracketed on the other side by an equally cursory overview of the 1980s and '90s, when rock and rap crept into the Brazilian pop scene, and the slick stuff got even slicker. Here again, the scope of the era -- from 1982-2002 -- is too much to do justice in a single CD. Several noteworthy artists are sampled, including rockers such as Os Paralamas Do Sucesso and Blitz, soul singers and modern pop stars, some obscure and some mainstream. With such a daunting sweep, and wit so much more music recorded in the second half of the century, as opposed to the first, perhaps EMI would have done well to divide this project into even more than these six discs -- the '70s MPB scene along could easily accommodate three of its own. Still, as a general overview of one of Brazil's greatest labels, this is an impressive collection, and a great introduction to dozens of great artists. Worth checking out, although fans of old-school samba will want to track down the first volume as well.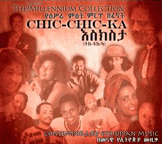 Various Artists "THE ETHIOPIAN MILLENNIUM COLLECTION" (Box Set) (AIT, 2007)
Various Artists "THE ETHIOPIAN MILLENNIUM COLLECTION: DANCE" (AIT, 2007)



Various Artists "THE ETHIOPIAN MILLENNIUM COLLECTION: BALLADS" (AIT, 2007)



Various Artists "THE ETHIOPIAN MILLENNIUM COLLECTION: CHIC-CHIC-KA" (AIT, 2007)



Various Artists "THE ETHIOPIAN MILLENNIUM COLLECTION: TRADITIONAL" (AIT, 2007)



Various Artists "THE ETHIOPIAN MILLENNIUM COLLECTION: CONTEMPORARY INSTRUMENTAL" (AIT, 2007)



Various Artists "THE ETHIOPIAN MILLENNIUM COLLECTION: MEMORIES OF ETHIOPIA - INSTRUMENTALS" (AIT, 2007)



The golden age of Ethiopian popular music (as heard on the fabled ETHIOPIQUES series) is famous in part for the sparsity of material that it yielded: The state-owned recording industry was largely a ramshackle government vanity, and while music of the music it captured was strikingly haunting, only a few dozen tracks were recorded in the 1960s and '70s... Since then, the floodgates have opened as Ethiopia has more or less entered the modern world -- more artists are making and recording more music than was dreamed possible back in the politically repressive "good old days," and the fruits of this renaissance are heard on this 6-CD set. Each of these discs is also sold separately, and each centers on a general theme -- one for ballads, one of traditional music (which is quite nice), a disc's worth of contemporary dance music and one of "chic-chic-ka" rhythm, a popular modern style. There are also two discs worth of instrumental music -- one featuring recent recordings of more traditional themes is quite nice, while the other has a contemporary feel and is closer to modern "smooth jazz." The tracks are from the late 1990s and early '00s -- the artists are generally younger, more modern musicians, although a few old-timers like Mahmoud Ahmed are still alive and kicking, and sound as cool as ever. Although this collection doesn't have the same eerie power as the '70s-era recordings, anyone who got into the ETHIOPIQUES discs will want to check this out as well, to see where the music has gone since then.
---



World Music Index
Other Recent Reviews


---