<! MP3 03/07/09, 01/13/10 > <! pix 03/07/09, 01/13/10 > <! archived 10/15/09 > <! icons 02/20/11 >
---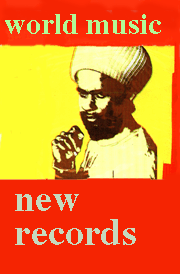 Welcome to my "New World Music" page, which highlights new(ish) African, Asian, Latin American and Celtic records, and "miscellaneous" records that I had the good fortune to check out in December, 2008. This page is added to as new records come in... If you want more to read more reviews, many others are archived nearby, and there are separate sections for various kinds of world music that you might like exploring as well.
---
Recommended Records: December, 2008 | Review Archives
---
Leci Brandao "Eu E O Samba" (Som Livre)
Leonardo Cioglia "Contos" (Quizamba Music)
Ablaye Cissoko & Volker Goetze "Sira" (ObliqSound)
Curumin "JapanPopShow" (Quannum)
Manze Dayila & The Nago Nation "Sole" (As Is Entertainment)
Juaneco Y Su Combo "Masters Of Chicha, v.1" (Barbes)
Omara Portuondo "Gracias" (World Village)
Jovino Santos Neto & Weber Iago "Live At Caramoor" (Adventure Music)
Sol Y Canto "Cada Dia Un Regalo" (MusicAmador)
Sir Victor Uwaifo "Guitar Boy Superstar 1970-1976" (Soundway)
Various Artists "SAMBISTAS" (Solid Air)
Various Artists "SOUL OF ANGOLA: 1965-1975" (BMG-France/Lusafrica)
Various Artists "SOUND OF THE WORLD PRESENTS: BEYOND THE HORIZON" (Warner Classics)

---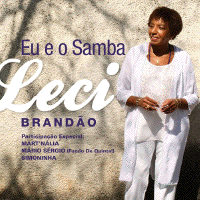 Leci Brandao "Eu E O Samba" (Som Livre, 2008)


A new album by Brazilian samba traditionalist Leci Brandao, with special participation of two younger samba artists, Mart'nalia (the daughter of samba legend Martinho Da Vila) and Simoninha (son of Wilson Simonal).

Ablaye Cissoko & Volker Goetze "Sira" (ObliqSound, 2008)



(Produced by Volker Goetze)
A beautiful collaboration between Senegalese kora player Ablaye Cissoko and German jazz trumpeter Volker Goetze. The mix of griot music and cool jazz is impeccable: Goetze, playing in the reserved, minimalist style of Miles Davis and Chet Baker perfectly compliments Cissoko's gentle, mournful performance. Neither element overshadows or disrupts the other, instead each is guided by the other. Particularly nice are the passages in which the melodies are doubled, note for note, on each of these distinctively mellow instruments; there is a tonal quality in this harmonization that is unique and new, and the entire album is quite lulling and soft. Cissoko also sings on many tracks, in a dreamy, remote style that also fits the vibe that these two musicians have struck. Some might find this album a bit gooey, but I've been enthralled with it -- it's the kind of record I can have on in the player for days on end and still be delighted by every time I hear it. Definitely worth checking out.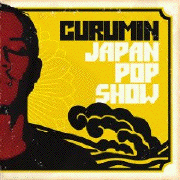 Curumin "JapanPopShow" (Quannum, 2008)



(Produced by Curumin, Gustavo Lenza & Lucas Martins)
Brazilian music has always been about the mixing of cultures and styles, and Luciano Nakata Albuquerque, aka Curumin, is a young Brazilian of mixed Spanish-Japanese ancestry who exemplifies this tradition of diversity. As on his previous album, Curumin shows mastery of a wide variety of styles, mainly from the continuum of soul, funk and hip-hop, but with distinct touches of Brazilian samba-pop and different stripes of rock in the mix as well. JapanPopShow is far more cohesive and consistent album than 2005's Achados E Perdidos, moving from one pop style and era to another while keeping an even keel -- the songs all sound different, but they are all good within the separate sounds. For old-schoolers (like me) the album's gem is the song "Compacto," an irresistible samba-funk tune on a par with Jorge Ben's great works of the 1970s, a hummable and seductive ultimate cruising tune. Other standout tracks include "Caixa Preta," which opens with rock guitars and settles into a slippery, funky vibe, and the dubby, trip-hoppy "Dancando No Escuro." The album encompasses various styles of funk, soul and hip-hop, edging into the more hyperactive modern-day "baile funk" scene, but staying thankfully closer to the sultry grooves of yesteryear. Guests include fellow Brazilian pop experimentalist Lucas Santtana, samba-funk elder Marku Ribas and the American hip-hop duo Blackalicious, who join Bay Area rapper Lateef the Truthspeaker on the song "Kyoto." Curumin's savvy mix of styles is another strong example of how the youthful, ever-modern Sao Paulo scene is setting itself on a par with other major pop movements, absorbing influences and creating new sounds that will inspire similar creative bursts across the globe. Definitely worth checking out!


<! Curumin "JapanPopShow" B0016JD66E - Import version on Adrenaline Records >

Manze Dayila & The Nago Nation "Sole" (As Is Entertainment, 2008)



(Produced by Jamie Propp & Adam Chalk)
Haitian creole pop with sweet female vocals and a hypnotic melodic style that is strongly reminiscent of West African and South African pop, particularly the chimurenga style from Zimbabwe, complete with balafon and kora arrangements. Dayila sings mainly in Haitian Kreyol, but also includes a few songs in English -- these, unfortunately, are rap or soul-tinged tunes, which aren't as interesting as the Kreyol material. There's also some dub reggae which, when mixed with Haitian "Voudou" elements, is pretty cool. Based in New York, Ms. Dayila emerges as a potent creative force in modern Caribbean culture... Check this out if you're searching for new voices on the world music scene.
Download picks:

Ibonodub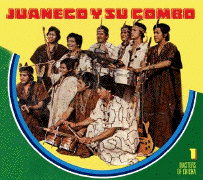 Juaneco Y Su Combo "Masters Of Chicha, v.1" (Barbes, 2008)



Chicha music, an electrified version of the party tunes that came out of the Peruvian slums, became popular in the 1960s and '70s, when the solid-body electric guitars, keyboards and synthesizers of the North American rock scene became available to regional bands in South America. It's a giddy, propulsive genre that is hard to resist. In strict musical terms, it may seem a bit monotonous, but the addition of these modern instruments, along with their newfound amplification and distortion, added both a new sonic texture and a joyful physicality to the performances, just as they did a decade earlier when American country and blues evolved into electric rock and roll. The guitar tones are both rough and fluid, recalling the surf bands of the early '60s, and the vibrant energy still translates across several decades and a large cultural divide. This disc highlights one of the better-known bands of the admittedly obscure chicha scene, Juaneco Y Su Combo, led by Juan Wong Popolizio, a Peruvian-Chinese accordionist who took the band over from his father. Along with guitarist Noe Fachin -- whose emphatic, decisive guitar work is the core of the band's sound -- Wong forged the combo into one of the most dynamic and compelling of the chicha bands. This is a fun record, hard to resist (great for cruising to, by the way...) and packed with perky, hopped-up versions of traditional Peruvian huaynos, joropos and other regional styles. Check it out, and you'll be hooked. (NOTE: This is a companion to the earlier collection, Roots Of Chicha, also on the Barbes label, and also worth tracking down. For more info, go to the Barbes Records website.)

Omara Portuondo "Gracias" (World Village, 2008)



(Produced by Ale Siquiera & Swami Jr.)
One of the grand dames of Cuban romantic music, Omara Portuondo lit up the screen in the Buena Vista Social Club film, and has been since rediscovered by listeners around the world, after a simmering career that spanned back to the early 1950s. Now well into her 70s, Portuondo remains a vital performer, although clearly she doesn't have the fire or forcefulness that she had as a younger woman... But she sure is classy! This set of ballads and traditional tunes features support by a host of younger artists, notably producer/guitarist Swami Jr., pianist Roberto Fonseca and percussionist Trilok Gurtu, all of whom have a broader global sensibility, but a respect for the classic romantic tradition that Portuondo represents. As on earlier recordings, Portuondo excels when singing duets, and this record has several lovely examples, including collaborations with Brazil's Chico Buarque and Jorge Drexler, of Uruguay. You may have to cut her some slack in terms of her energy levels, but this is still a richly realized album, brimming with emotional life and expressiveness. Definitely worth checking out.
Download picks:

O Que Sera
(with Chico Buarque)

Gracias
(with Jorge Drexler)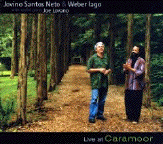 Jovino Santos Neto & Weber Iago "Live At Caramoor" (Adventure Music, 2008)


(Produced by Jim Luce & Richard Zirinsky, Jr)
Brazilian pianists Jovino Santos Neto and Weber Iago combine their talents for these crisp live recordings, both as solo performers and together, with accompaniment by saxophonist Joe Lovano. They cover the work of Braz-jazz touchstones such as Antonio Carlos Jobim, Hermeto Pascoal and Pixinguinha, as well as some of their own compositions.. What marks this disc, though, is its departure from the bedrock conventions of Brazilian bossa nova-ism; this is much more of a classical-meets-avant jazz recording, arch and erudite, with less appeal to the smooth-jazz set, and more to fans of Pascoal and the more challenging brand of Brazilian jazz. Worth checking out if you're into "serious" jazz.
Sol Y Canto "Cada Dia Un Regalo" (MusicAmador, 2008)



(Produced by Brian Amador & Nando Michelin)
Mellow, folkloric Latin American music from this Massachusetts-based ensemble, featuring the husband-wife team of Brian and Rosi Amador. The group is an offshoot of the band Flor y Cana (which disbanded in 1994), and has been performing together for over fourteen years. While their overall approach is a little too genteel for me, world music fans who prefer a softer side to latino culture may find this a rich and appealing set, with an acoustic-folkloric approach that lends itself to contemplation and reflection. Very pretty-sounding and delicate.
Sir Victor Uwaifo "Guitar Boy Superstar: 1970-1976" (Soundway, 2008)



A great collection of rare Nigerian guitar-pop from the early 1970s. Guitarist Victor Uwaifo made a name for himself in the early 1960s, playing in several bands before forming his own Melody Maestros around 1965... This disc collects sixteen tracks recorded in the early 1970s, when Uwaifo was an established artist, and had recently returned to his home town of Benin City, after having worked in Lagos for several years. These are supremely confident recordings, including several that are very modern and full-sounding, with richly-textured, fuzzed-out electric guitars and innovative melodies. It's great stuff. Uwaifo dubbed his original highlife style "Akwete" music, named after the wildly patterned, multicolored clothwork of Eastern Nigeria, and while the last few tracks on this collection don't sound that different than what other bands were doing at the time, the opening salvo is pretty impressive. Although this collection doesn't include any of his earlier work from the '60s, I suspect that by the time he'd cut these tracks for the Ekassa label, Uwaifo was really playing at his prime. (I'd love to hear the early stuff as well, though! Maybe another volume will come out sometime soon...) If you're into West African guitar music, this disc is a doozy -- highly recommended!

Various Artists "SAMBISTAS" (Solid Air Music, 2008)



(Produced by Rildo Hora & Ady Harley)
A classy, old-school set of Brazilian MPB-samba songs, in the rich, romantic tradition of the samba-cancao style that dates back to the early 20th Century. Old-timers from the 1960s, like Jair Rodrigues and Elza Soares, headline this album, along with younger artists such as Luciana Mello and rising star Seu Jorge, crooning and belting out lush, expansive ballads, amid large, colorful arrangements. At first blush, the production may seem a bit bombastic or overripe, but this album swiftly pulled me in -- the backing isn't entirely my cup of tea, but the vocals are uniformly heartfelt and compelling. For MPB fans who like things a little slick and over the top, it doesn't get better than this. Recommended!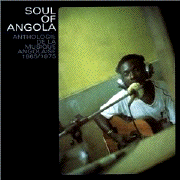 Various Artists "SOUL OF ANGOLA: 1965-1975" (BMG-France/Lusafrica, 2001)


If you get the chance, snap this one up. It's a great selection of rare, vibrant recordings from the waning days of Portuguese rule in Angola, during a period when the colonial authorities loosened their strict control of the local cultures and allowed an explosion of Angolan popular music to be recorded and broadcast over the airwaves. Many of these recordings have clear stylistic echoes of pop styles from elsewhere in Africa, particularly the buoyant guitar music of Nigeria, Mali, Guinea and other West African regions -- but there is also a strong local undercurrent, as long-suppressed tribal cultures finally found expression in the new national media. The poorly translated, politically tendentious French liner notes are not particularly helpful (although a dedicated reader could grind through the text and use it as a basis for further research...) Also, there is sadly little concrete discographical information, such as a recording dates, etc. but nonetheless this is a stunning compilation, packed with great songs. Artists include artists such as Oscar Neves, Paulo Pinheiro, Artur Nunes and Adolfo Coelho, as well as bands such as Os Bongos, Os Kiezos and Jovens Do Prendo -- all as obscure to me as they are to you -- and the song selection is uniformly high calibre and satisfying. If you love old African pop and are looking for new, unfurrowed territory to explore, this collection is really good. Highly recommended!

Various Artists "SOUND OF THE WORLD PRESENTS: BEYOND THE HORIZON" (Warner Classics & Jazz, 2008)


Another groovy 2-CD compilation of far-flung world music tracks selected by BBC DJ Charlie Gillett... and the guy has a pretty good ear! Not everything on here appeals to my taste, but there's nothing glaringly tacky or abrupt -- the set flows well, and gathers high-calibre recordings from artists across the globe. It's consistently challenging and surprising, pleasant and seductive. This collection makes an excellent introduction to numerous artists and styles that are well off the beaten track (even for folks who have been listening to "world music" for a while...) Artists include some heavy-hitters such as Orchestra Baobab, Lucky Dube, Manu Chao and Toumani Diabate, as well as up-and comers such as CeU, Dengue Fever and DJ Dolores, along with a bunch of pleasantly obscure artists, savvily selected from lord knows how many records that Gillett has sifted through in the last few years. It's hard to imagine a listener anywhere who couldn't benefit greatly from listening to this with open ears and an open mind. Recommended!
---



World Music Index
Other Recent Reviews


---