<! MP3 10/15/09 - no ASIN for Aflalo > <! pix 10/15/09 > <! archived 10/15/09 > <! *> <! icons 02/20/11 >
---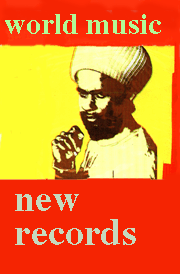 Welcome to my "New World Music" page, which highlights new(ish) African, Asian, Latin American and Celtic records, and "miscellaneous" records that I had the good fortune to check out in March, 2009. This page is added to as new records come in... If you want more to read more reviews, many others are archived nearby, and there are separate sections for various kinds of world music that you might like exploring as well.
---
Recommended Records: March, 2009 | Review Archives
---
Cris Aflalo "Quase Tudo Da" (Tratore)
Niyireth Alarcon "Musica Colombiana Andina" (Arc Music)
Ancient Future "Planet Passion" (expanded edition)
Dick Annegarn "Soleil Du Soir" (Warner-France)
Paul Bryan "Listen Of Paul Bryan" (Sonar Kollectiv) Liz Carroll & John Doyle "Double Play" (Compass)
Chen Dacan Chinese Ensemble "Classical Chinese Folk Music" (Arc Music)
Eliane Elias "Bossa Nova Stories" (Blue Note)
Etran Finatawa "Desert Crossroads" (Riverboat)
Cesaria Evora "Radio Mindelo" (Lusafrica)
The Green Fields Of America "The Green Fields Of America" (Compass)
Tony McManus "The Maker's Mark" (Compass)
Tito Puente "The Complete 78s, v.3" (Universal)
The Rail Band "Belle Epoque Series, v.1: Soundiata" (Stern's Africa)
The Rail Band "Belle Epoque Series, v.2: Mansa" (Stern's Africa)
Kate Rusby "Awkward Annie" (Pure, 2008)
Kate Rusby "Sweet Bells" (Pure, 2008)
Various Artists "TOULOUSE EN CHANSON" (Mosaic Music)
---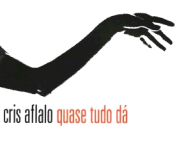 Cris Aflalo "Quase Tudo Da" (Tratore, 2008)



The second album by independent Brazilian artist Cris Aflalo, one of many great new musicians in Sao Paulo's booming music scene. This time around, Aflalo departs somewhat from the Northeastern regional music that defined her first record and concentrates more on the mellow, eclectic style of mainstream Brazilian MPB-style pop. The arrangements are mildly more florid that I'd prefer -- but not much. And when she starts to sing, it all sounds quite lovely, and the sugary stylings fit perfectly. Aflalo's voice is appealing -- honeyed, but with a teensy bit of grit to it that keeps her connected to her roots. Indeed, her sweet, fluid voice reminds me quite a bit of Marisa Monte, and that's high praise indeed. MPB lovers, and Monte's fans in particular, will definitely want to track this down... For now, probably the best way to find it is through Aflalo's webpage: www.myspace.com/crisaflalo (Her first album is nice, too!)
Niyireth Alarcon "Musica Colombiana Andina: Music From Colombia" (Arc Music, 2009)



This set of acoustic Colombian folk music has a rather formal, almost academic tone... Ms. Alarcon has a bright, prim voice, and a strong command of the material, but there's a stiffness to the performances than can be a little offputting... A great folkloric resource for listeners trying to get a background in this region's traditional music


<! release date: February 24, 2009 >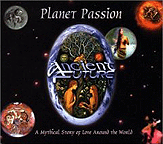 Ancient Future "Planet Passion" (Expanded Edition) (Self-Released, 2002/2009)



The latest update on an old record from the band that claims to have invented the "world fusion" genre... Or at least came up with the name, lo, those many years ago. I admit, this album totally qualifies as "guilty pleasure" territory for me... I mean, as a card-carrying, uber-hipster music-snob I am supposed to turn up my nose at anything New Age-y or overly Marin County... But this record has some really lovely, inventive moments, and several gorgeous songs. In particular, the East Asian-flavored tunes and the vocal numbers featuring Kazakh-born singer Irina Mikhailova are nice -- she has a lovely voice, and is well-suited to this loose, fluid style. This edition adds a new four-song suite that wasn't included in the original 2002 version... The "new" songs fit in well, and this remains a strong release, even if there are some pretty goopy passages in there, too. Super-mellow hippie stuff, but it's worth checking out. (Note: for more info, you can also check out Ancient Future's website at: www.ancient-future.com )

Dick Annegarn "Soleil Du Soir" (Warner-France, 2008)



A Dutch troubadour who embraced the French language and found himself embraced by it in turn, Annegarn became popular in the 1970s as a champion of a resurgent chanson movement, updating the French popular ballad tradition while embracing newer, more avant-garde elements. In turn, he has been lionized by a new generations of singers who are similarly expanding the style... This new album is pure Annegarn, filled with intriguing arrangements, replete with blues and country touches, all framing his typically torturous vocals. American folkie Terry Callier comes to mind, although Annegarn is much rougher on the ears, and I would definitely class this as an album for devoted fans only... The idle observer (like me) might find it a little hard to take. Still, he's got supporters and fans whose own work I appreciate: one album highlight is the track "Le Nombril", which features contributions by Mathieu Boogaerts and Vincent Delerm, two artists I really dig. Worth checking out, but definitely challenging.
Paul Bryan "Listen Of Paul Bryan" (Blue Rock/Sonar Kollectiv, 1973/2008)


World pop culture is such a kick. Witness this goofy, charming folk-pop record, recorded in the early 1970s by Brazilian keyboardist Sergio Sa, performing under the pseudonym "Paul Bryan," for this set of English-language songs. The orchestration -- acoustic guitar with piano and light string sections -- is pure groovy, folk-freak retro, both kitschy and catchy and delightfully cloying and preposterous. Sa's thin voice has a distinctly feminine tone; on several songs, particularly the opening of "Like A Rainy Night," he sounds a lot like Carly Simon, for what that's worth. This disc, discovered by a lucky crate-digger somewhere in Germany, is both a real timewarp and a delightful example of Brazilian pop-envy... The untrained ear might wonder exactly what kind of accent this is, but, yeah, it's that charming Brazilian-doing-American sound that's familiar to fans of the tropicalia records of the same era. Silly stuff, but fun. Loungecore fans will definitely want to check this one out!


<! sounds like Carly Simon sometimes! >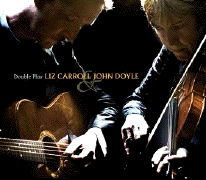 Liz Carroll & John Doyle "Double Play" (Compass, 2009)



(Produced by Liz Carroll & John Doyle)
Another stunning set of duets from these Irish-American folk-trad superstars. The uptempo opening medley, "The Chandelier/Anne Lacey's," will blow your mind: the nimble, restlessly inventive guitar picking and fiddling are astonishing in their speed and innovation, as well as the fervent, musicianly joy which radiates out for listeners to hear. Carroll and Doyle aren't mere technicians, they are collaborators and celebrants, riding a wave of excitement and newness that few artists get the chance to achieve. This record is easily one of the best Celtic-trad releases of the decade, and sets the bar for any artists that follow in its wake. Most of the tracks are instrumentals, although Doyle sings several songs, which is also a delight. Sorry if I seem to be gushing, but -- wow! -- this record really pays off when you give it close attention. Give it a spin.
Chen Dacan Chinese Ensemble "Classical Chinese Folk Music" (Arc Music, 2009)



Originally released in 1994, this brisk disc features propulsive, energetic renditions of several ancient, traditional Chinese folk tunes, including some of Mongolian origin, and some of the what are called "silk and bamboo" songs (with stringed instruments and flutes, respectively). Violinist Chen Dacan is the nominal head of the group, although flute virtuoso Li He is given the soloist's role, delivering ornate, sometimes strident, blasts of technically dazzling musicianship. The music is a bit unusual -- less contemplative and more forceful -- than what many may think of as Chinese classical music... Nice to widen out frames of reference, although not necessarily the kind of album you'd put on to chill out to at home. Worth checking out, though!


<! (Produced by Hossam Ramzy)(???) must be a typo... >

Eliane Elias "Bossa Nova Stories" (Blue Note, 2008)



Lushly arranged versions of various bossa nova classics and a few North American standards, sung in both English and Portuguese by Brazilian-born pianist/vocalist Eliane Elias. As with much of her work, this is swank and occasionally a bit overripe, yet appealing throughout. For the "smooth jazz" set, this record will be a real treat.

Etran Finatawa "Desert Crossroads" (Riverboat, 2008)



A melding of two Saharan tribal styles, of the Touareg and the lesser-known Wodaabe -- weird, curlicued blues-like guitar riffs alongside sparse percussion and mystifying, start-and-stop rhythms, and plaintive, keening vocals. Fans of the band Tinariwen will dig these guys as well... They're a little more laid back, but no less deep.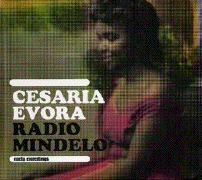 Cesaria Evora "Radio Mindelo" (Lusafrica/Columbia, 2008)



I have to confess, I have, over the years, gotten a bit sick of hearing Cape Verdean diva Cesaria Evora... At coffee bars, in restaurants, and particularly in our own family, where gift copies of various albums have floated around for years now, and have been played at family occasions many, many, many times. It's not that I dislike Evora's music -- not at all! -- it's just that it's so rich and overpowering, like a chocolate mousse, that after a while a little bit goes a long, long way. That's why this new collection, documenting Evora's early years, is such a gem. She sounds new again -- she was new at the time, barely past her teens -- and the youth and fragility of her voice is an amazing contrast to the pathos and gravitas of her later years. Fans will definitely want to check this disc out.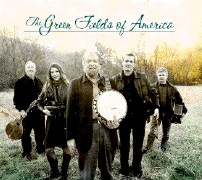 The Green Fields Of America "The Green Fields Of America" (Compass, 2009)



(Produced by John Doyle & Mick Moloney)
Moreso, perhaps, than many other folk musicians, Irish-born multi-instrumentalist Mick Moloney is a true scholar of Celtic music, and in particular of songs that document and reflect the long Irish diaspora to America. He has recorded several albums exploring the subject, and he moonlights as a college professor specializing in Irish-American ethnomusicology. In the late 1970s, he founded Green Fields Of America, which is both an academic/folkloric foundation and an amorphous musical ensemble in which various musicians are invited to join Moloney either in concert or, when we're really lucky, to record an album. This self-titled outing is another dazzling record, mixing high-energy instrumentals with great songs, soulfully sung, about immigration and emigration to the new world. Joining Moloney for this set are guitarists John Doyle and Robbie McConnell, as well as fiddler Athena Tergis and accordionist Billy McComiskey, forming a compact band that creates a big, joyful sound.

Tony McManus "The Maker's Mark: The Dream Guitar Sessions" (Compass, 2009)



(Produced by Tony McManus)
Delicious, contemplative, gentle guitar instrumentals from this Scottish master musician. McManus gathers music from a variety of sources, mostly Celtic and English folk tunes, but also contemporary material and songs from African and Eastern European sources, all handled with great soulfulness and skill. The album is also a showcase for the guitars that McManus plays, an assortment from some fabled music store in North Carolina (Dream Guitars, no less...) whose individual luthiers are even credited in the liner notes, and the guitars themselves are pictured and described within. If you like mellow acoustic guitar records to chill out to -- old John Renbourn and stuff like that -- then this disc is a doozy. Definitely recommended.
Tito Puente "The Complete 78s, v.3" (Universal, 2009)



The third installment in this much-welcome series gathering together songs from Latin-jazz legend Tito Puente, tracks that originally came out as 78rpm singles. Muy caliente y muy rico!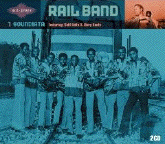 The Rail Band "Belle Epoque Series, v.1: Soundiata" (Stern's Africa, 2007)



A sweet selection of classic West African electric guitar music from the early 1970s, featuring future solo stars Mory Kante and Salif Keita as part of the large band... If you love the languid, hypnotic sound of this style of guitar music, but sometimes wish the songs could last forever, then this 2-CD set has some pleasant surprises for you: there are several long tracks on here, including the title track, "Soundiata (L'Exil)," which clocks in at nearly 28 minutes long -- worthy of an Indian raga! It's all really sweet stuff, too, with some of the most mellifluous sax'n'brass work I've heard in African pop. Recommended!
The Rail Band "Belle Epoque Series, v.2: Mansa" (Stern's Africa, 2008)



But wait: there's more! A second 2-CD volume of vintage Rail Band recordings is available as well... Sweet, sweet stuff just waiting to be enjoyed.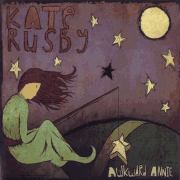 Kate Rusby "Awkward Annie" (Pure, 2007)


(Produced by Kate Rusby)
Another sweet set from this extraordinary English-trad songstress. On first blush, this album doesn't seem as distinctive as some of her earlier work, but like all of Rusby's records, it will sneak up on you, and colonize your heart. The opening track is a children's ditty with a strong, catchy melody (it stuck in my head for days) and the other songs are uniformly pretty and delicate... Perhaps too much so, but still it's quite lovely. This is the first album that Rusby's recorded since dissolving her decade-plus partnership with fiddler John McCusker, who helped produce all her previous releases -- here, she takes the producer's role and proves quite capable of maintaining her former glory. One especial treat is her loyal cover version of the Kinks' oldie, "The Village Green Preservation Society," which sends up the British proclivity for forming oddball social groups... Rusby's read-through of this fine old song brings the lyrics to life in a way the Ray Davies original did not -- where he was sharply lampooning the fustiness and daffiness of the English, she, decades later, seems under less pressure to satirize and seems more openly affectionate... Plus, it's a fine chance for her to employ her wonderfully rounded , utterly adorable Yorkshire accent in a more modern context... All in all, this is another album that Rusby loyalists will want to track down; classy, sweet-sounding and filled with good cheer.

Kate Rusby "Sweet Bells" (Pure, 2008)


(Produced by Joe & Kate Rusby)
Although her voice is always a treat, I can't help feeling that Rusby missed a great opportunity on this record, a set of traditional holiday songs she grew up with as a child in Yorkshire, England. Many of these grand old tunes are made for robust group performances, and the lack of harmony vocals or choruses of any kind gives this set a slightly deflated feel... Rusby is certainly of carrying the material herself, and she may have been making a point of stylistically separating herself from early recordings by the Watersons, but her soft, sugary renditions of songs such as "Hail Chime On" and "The Holly And The Ivy" seem oddly flat and remote by comparison. The boisterousness and cheerfulness I'd expected don't seem to be present, nor the sense of communal joy. Of course, a lot of people like their holiday music on the softer side, and for those of you, this record is an undoubted gem.

Various Artists "TOULOUSE EN CHANSON" (Mosaic Music, 2008)


An intriguing, if uneven, 2-CD celebration of the "nouvelle scene" of Toulouse, France, featuring tracks in a wide variety of styles. Mainly, it's dominated by neo-chanson and musette, with energetic accordion work throughout. Some of these tracks have distinctive Slavic touches, apparently the product of crossover with the resurgent Eastern European/Roma movement; there's a healthy dose of tango in there as well. There are some rock/indie tunes and rap (bleh), too... Most of the artists are complete unknowns, which is nice in a way, making the collection a truly authentic reflection of a vibrant local scene. Of the better known artists, there's a track each from Bombes 2 Bal, Art Mengo and Juliette -- their material is borrowed from the major labels, but the rest of the record sounds like home-produced demos or indie label stuff; there are also several live tracks, presumably from some local showcase show. Not mind-blowing, but definitely worth checking out if you want to find out about France's under-the-radar indie scene.
---



World Music Index
Other Recent Reviews


---