---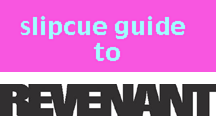 Revenant Records - from John Fahey's turntable to your living room, here's some of the greatest music ever, from obscure hillbilly 78s by the Stanley Brothers and Dock Boggs, to all those cool old Fahey recordings, and some weird avant stuff, too.
The exact nature of Fahey's involvment was a little hazy to me... I think the label was founded by pals of his, and his input was more creative than business-related... Revenant's titles and aesthetic certainly seem to match his: classy packaging, well-researched liner notes, great music that creaks and groans against the confines of propriety and the commonplace. Here's a quick look at some of their best stuff...
---
Recommended Records
---
Dock Boggs "Country Blues: Complete Early Recordings (1927-1929)"

Stark, some might even say scary, old 78s by one of the legendary ne'er-do-wells of old-timey music. A fabulous set culled from the record collections of John Fahey and friends, this has all the charm of the stringband tradition, but with a blues-based roughness to it which puts to shame the bad boys images of many of Boggs' contemporaries. You can tell just from the tone of his voice that Boggs was the real deal. Packaged inside a handsome, hefty, hardcover booklet, with liner notes by Griel Marcus.
Sir Richard Butler "Salvador Kali" (Revenant, 1998)

A pleasantly listenable mixed-bag album from industrial/avant-garde musician Rick Bishop of Sun City Girls fame. Ranges from John Fahey homage to catchy distortions of Arabic music, as well as mild ambient/noise outings. Definitely worth checking out!

Captain Beefheart & His Magic Band "Grow Fins - Rarities: 1965-1982" (Revenant, 1999)

A glorious 5-CD set of rarities and outtakes from one of the world's weirdest rock bands. I'll confess, I'm not actually a huge Beefheart fan myself... But if you are, then this box set is indispensible. Super-cool packaging, too, as with all the Revenant stuff!
Texas Jenks Carmen "Chippeha! The Essential Dixie Cowboy 1947-1957" (Revenant, 1998)

Oddball recordings from one of hillbilly music's more colorful characters. Carmen dressed as a Native American (feather headdress, etc) and wasn't above belting out a war-whoop yodel or two midway through his honkytonk tales of woe. This collection is pretty damn charming, and includes early old 78s as well as great stuff from rare radio transcription discs.
Charley Patton/Various Artists "Screamin' And Hollerin' The Blues" (Revenant, 2001)

The real king of the Delta bluesmen, guitarist Charley Patton never got the great press that Robert Johnson via Clapton and his crowd, but he is generally considered the greatest (and rawest) of the country blues pioneers. This is an absolutely amazing 7-CD collection that includes all the songs (issued and unissued) that Patton ever recorded, as well as a full disc of other great Depression-era bluesman, and another of interviews with blues pickers such as Howlin' Wolf and Pops Staples, who credit Patton as one of their primary influences. The music is flat-out fantastic, but what really makes this collection an absolutely amazing, jaw-dropping stunner is the packaging: the immense box set comes in a green canvas slipcover, embossed in 1920's-style lettering. Inside is an amazing replica of an old-fashion, booklike 78rpm "album," each CD affixed to a separate 78-sized disc and decorated with a reproduction of one of the original labels from the Victor or Paramount record labels. Also included is a gorgeously decorated glossy book, filled with several essays about Patton, and a song-by-song analysis of his music, and Patton's importance to the growth of the commercial blues industry. And if that isn't enough to pique your interest, how about an additional fascimile reproduction of guitar genius John Fahey's 1970 paperback, Charley Patton, (which was adapted from his Folklore doctoral thesis...) No fooling: this is one of the most handsomely designed, beautifully realized reissue records ever put out. Great sound quality, too. Take my word for it: this is one you should snap up while you can, even at the big-bucks price tag.
PS -- For another perspective, cartoonist Robert Crumb did a cool 12-page story on Patton's life, which has been posted online by some other music website. (This has several big image files; if you don't want to bother with downloading them, then you could also go out and buy the comic itself... )
Stanley Brothers "Earliest Recordings: The Complete Rich-R-Tone 78s (1947-1952)" (Revenant, 1998)

Most roots music fans are hip to the importance (and brilliance) of the Stanley Brothers, one of the most influential bluegrass bands ever. Now, at last, we can hear their earliest recordings, made for the microscopic Rich-R-Tone label. (Also, if you're a big Stanley Brothers fan, check out Rebel Records for more great albums.
Various Artists "HARRY SMITH'S ANTHOLOGY OF AMERICAN FOLK MUSIC, Vol. 4" (Revenant, 2000)

This 2-CD set of primal folk and old-timey recordings follows in the wake of the Smithsonian/Folkways box set and has fewer unknown artists -- there are several tracks from way out in left field, but mainly it's heavily populated with well-known acts such as the Carter Family, Leadbelly, Memphis Minnie and the Blue Sky Boys. What is specially compelling about this set, though, is its excellent sequencing, in which each song -- even those by the well-known artists -- is set into a larger context, and sounds new, fresh, and mysterious. The collection opts for melody rather than the quirky starkness associated with old-timey music. The effect is lulling and trance-inducing, making this set much more accessible than many similar collections. In addition, the lavishly-designed booklet, which includes amused, laudatory essays by acoustic music veterans such as John Cohen (of the New Lost City Ramblers), Ed Sanders (of the Fugs) and John Fahey (who owns Revenant) is both aesthetically beautiful and wildly informative... a fitting tribute to one of the most charismatic cultural eccentrics of the Beat era. For accuracies sake, I have to point out that the provenance of this collection is a little up in the air, since the erratic Smith had assembled a precise playlist for Volume Four, but lost it during one of his down phases. Still, with the input of so many folks who knew him personally, I think it's safe to say that this collection is pretty much the real deal.
---
Links
---
The Revenant Website is still a bit low-tech, but can steer you in the right direction as to how to find thir releases and what is currently in stock.
Their releases are carried by Forced Exposure, the world's most garrulous music distribution firm.
---


Old-Timey Music
Favorite Roots Labels
Hick Music Index



---
Copyright 1998-2006 Slipcue.Com. All Rights Reserved.
Unauthorized use, reproduction or translation is prohibited.
---