<! MP3 00/00/00 > <! update 00/00/00 > <! outside 00/00/00 > <! pix 00/00/00 >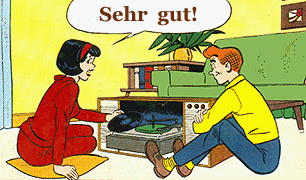 ---
THE WAYBACK MACHINE
Foreign Rock Artists
---
Hey, my apologies in case you're reading this page and live inside one of the countries I've labeled as "foreign"... No slight was intended -- but you know how we Americans are! We just think we're the center of the Universe! Anyway, all y'all with a proclivity for "the other" may enjoy some of these exotic collections. Enjoy!
---
Foreign Pop Pages
---
---
---
Foreign Pop Artists
---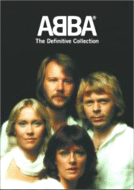 ABBA "The Definitive Collection" (MCA/Universal, 2002)

What better place to begin than with Agnetha, Benny, Bjorn and Anna-Frid, that lovable Stockholm foursome who so successfully shed their native language and brought us such stupendous disco-era classics as "Dancing Queen," "SOS" and "Take A Chance On Me"? Yeah, their disco-glam bubblegum pop songs are fun and funny in and of themselves, but I gotta say, there's nothing quite as satisfying as actually watching the band in action, and this generously-programmed DVD collection is, as promised, the definitive ABBA videography. It's chronologically programmed, so you can first delight at the lack of technical and dramatic sophistication (the shots are quite static, and the band barely emote at all...), then you can watch as they pick up more acting skill, and cooler film tricks. Celebrated Swedish director Lasse Hallstrom (My Life As A Dog, Cider House Rules, Shipping News) produced most of these videos, and you may well be surprised at how charmingly clumsy they actually are. It is, admittedly, a kitschy '70s festival of Scandahoovian guilty pleasures -- you can track the mounting disco-era fashion disasters along with the darkening emotional horizon (both couples divorced by the time they disbanded in 1982), and yet who can fail but be won over by the band's winning combination of sheer pop savvy and undeniable Northern European dorkiness. Seriously, though, these were pioneering efforts -- MTV hardly existed by the time ABBA broke up -- and for ABBA fans, this collection is a real treasure trove. Best of all is the original "Dancing Queen" video, with a flock of snub-nosed Swedish 14-year olds crowding the disco dancefloor, and the inclusion of several of the band's Spanish-language videos as bonus tracks. I was charmed; you should be too.

ABBA "Gracias Por La Musica" (EMI, 1980)

Speaking of ABBA's Spanish-language efforts, don't let me forget to mention this delightful set of their greatest hits, rendered en espanol. It provides translated versions of "Dancing Queen" ("Reina Danzante"), "Knowing Me, Knowing You," ("Conociendome, Conociendome") "Gimme Gimme Gimme" and others... (including, of course, "Fernando...") In their defense (if they need defending), ABBA actually sing Spanish pretty well -- at least as well as they sang in English. Purists may quibble, but this is a real cross-pop cultural gem.
Los Gatos Salvajes "Complete Recordings" (No Fun, 2007)
A groovy collection of garage-pop recordings by one of Argentina's pioneering rock bands, Los Gatos Salvajes, formed in the city of Rosario by singer-songwriter Litto Nebbia and keyboardist Ciro Fogliatta. This disc is a great historical resource, as well as a fun record to rock out to... The CD version kicks off with the band's lone LP, a twelve-song album from 1965 and also includes tracks from a handful of singles, lo-fi live performances and hotel room demos. It's fun stuff: there's the obvious Rolling Stones influence (including a couple of songs cribbed from their repertoire) but for a band called the Wild Cats, there's also a surprisingly strong, pleasant likeness to the more harmonic Hollies, particularly in Nebbia's light, winsome vocals. At times they are predictably stiff -- as many non-American/non-British, international cover bands were -- but on many songs they really tear it up, particularly on the many Nebbia originals. Standout tracks include the instrumental "Ruta A Go-Go" (a Fogliatta original) and a cover of the Everly Brothers' "Since You Broke My Heart." The Gatos pay homage to Uruguay's Los Shakers, with a cover of their version of "Ticket To Ride." The real gems are the original songs, particularly since the Gatos sang almost exclusively in their native language (always a plus in my book) and wrote so much of their own material. The band didn't do that well, though -- the original album sold poorly (less than 1000 copies) and in 1967 the original group broke up, then reformed as Los Gatos under the leadership of Fogliatta and Nebbia, who led the new band until 1970. Here they are in their full youthful glory -- innocent, adorable, and totally rocking! (Available through the No Fun Records website.)
Os Mutantes - see Brazilian music guide

Los Shakers "Por Favor!" (Ace/Big Beat, 2000)

As Beatles imitators go, Uruguay's Los Shakers were an unparalleled band. Four kids from Montivedeo who absolutely worshipped the Fab Four, Los Shakers had the good fortune to sign with EMI's Odeon label in 1964, at the peak of Beatlemania. This not only meant that they could put out singles and tour throughout South America, they also got first dibs on covering Beatles songs -- and getting their cover version out before the original version English version got to market in Latin American! Although The Shakers were hands above their local competitors, their music has been near impossible to find for decades (a friend of mine once made a trek to Uruguay in the 1980s and looked for Shakers albums, only to be told they'd been out of print for years...) This sparkling collection generously provides over thirty of the Shakers' best original songs, most of which are were sung in off-kilter English. Old-time fans (all twenty of us) will be mildly disappointed that this current CD doesn't include any of their kitschy cover tunes, but the self-penned material has plenty of loveably blatant Beatles-isms on its own. Still, let's hope that a second album's worth of Spanish-language cover tunes is also in the works.
The Tee Set "Emotion" (RPM, 1993)

One of the Holland's great R&B/psych groups, Peter Tetteroo's band, the Tee-Set frequently pop up on Nederbeat collections. This CD anthology leans heavily on their blues-band roots, with plenty of horn-tinged Wilson Pickett covers, (etc.), and growly vocals patterned after the Ray Charles-Joe Cocker model. Personally, I get bored with that particular brand of '60s "beat" song, although I gotta say, this was a pretty solid band. But they also had some fun psychedelic songs, and I wish there were a few more of those on here, in addition to these 1966-67 blues workouts. A good look at a popular Dutch band, with nice bilingual liner notes and good sound quality.

Thor's Hammer "From Keflavik, With Love" (Ace/Big Beat, 2001)

WOW. A really impressive garage-beat set from this '60s Icelandic powerhouse. While many "foreign" rock bands would be lucky to match the intensity of their US and UK counterparts on just a song or two, this combo, sitting on the chilly, windswept edge of the world, nailed the hard rock sound on song after song. Wailing, ripping guitar riffs and snotty vocals that would make the Standells, Pretty Things and Yardbirds proud. This disc is a real find, kids... Well worth tracking down!
Nortec Collective/Various Artists "The Tijuana Sessions, v.1" (Palm/Mil Records, 2001)

Much ado has been made about Tijuana's so-called Nortec Collective, a bunch of younger Mexican electronica enthusiasts who have recorded some perky electronic dance music. Their music is perhaps as notable for its Mexican-ness as for its lack of it. The first few tracks are simply bouncy, fun melodic instrumental kitsch, similar to United Future Organization's mix of ambient pop, disco-funk and spy jazz. It isn't until the disc's fourth track, "El Verge;" by Bostich, that the loping rhythms of Tex-Mex border music explicitly come through. Mostly this album is easygoing ear candy, pleasant to listen to, and perhaps a little more melody-oriented than many of their non-Mexican electro-clubby contemporaries. (For more information about these artists, check out Nortec's website.
Volovan "Volovan" (Lakeshore, 2002)

Sweet, bouncy, New Wave-tinged rock en espanol from a winsome quartet hailing from Monterrey, Mexico... Singer Chalo Galvan has a nice, light touch, and with the drifting keyboards behind him, this disc radiates a pleasantly nostalgic glow -- vintage Alan Parsons Project comes to mind, and I mean that in a good way, actually. (Heck, just listen to recent records by Death Cab For Cutie and Quasi to see that this is not taboo territory...) This is a nice, gentle indiepop album, definitely deserving of of your attention... Stereolab fans might dig it as well!
---
Links
---
---



Indiepop Indiedex
Slipcue Main Page




---