---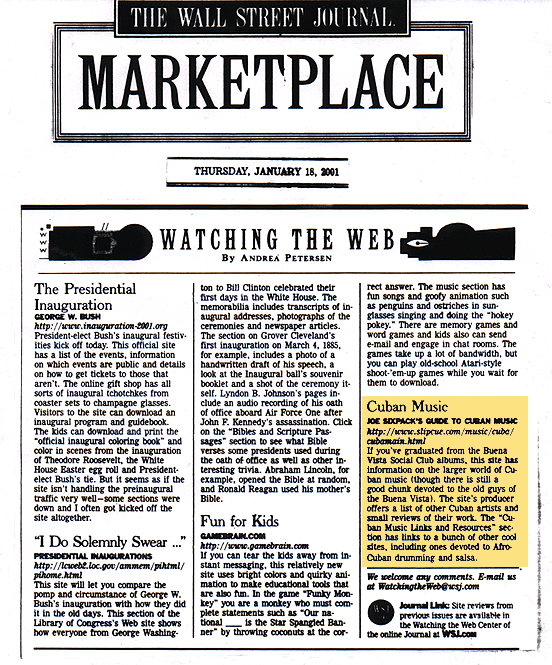 WATCHING THE WEB

By ANDREA PETERSEN
Cuban Music: JOE SIXPACK'S GUIDE TO CUBAN MUSIC
http://www.slipcue.com/music/cuba/cubamain.html
If you've graduated from the Buena
Vista Social Club albums, this site has
information on the larger world of Cuban
music (though there is still a
good chunk devoted to the guys of
the Buena Vista). The site's producer
offers a list of other Cuban artists and
small reviews of their work.
The "Cuban Music Links and Resources" section
has links to a bunch of other cool
sites, including ones devoted to Afro-Cuban
drumming and salsa.
The Wall Street Journal, Thursday, January 18, 2001
---

---