<! cd = 03/25/12 > <! MP3 00/00/00 > <! pix 00/00/00 > <! ALLBM 00/00/00 > <! icons 00/00/00 > <! UPDATES: 00/00/00 >

---
Celso Fonseca
---
Discography
---
Celso Fonseca "Minha Cara" (Warner, 1986)

Celso Fonseca "O Som Do Sim" (Natasha, 1993)


Celso Fonseca & Ronaldo Bastos "Sorte" (Dubas/Universal, 1994)



Singer-guitarist Celso Fonseca, who has worked with Gilberto Gil, Marisa Monte and others of Brazil's brightest MPB stars, strongly recalls Caetano Veloso's mellower moments. This album, co-produced with songwriter/producer Ronaldo Bastos, is a stripped-down acoustic set which at first feels a little sparse and unsteady, but gains resonance and depth with every repeat listening. As good as any of Fonseca's later efforts, and well worth tracking down. The pronounced stylistic debt to Veloso is a little embarassing, but it still sounds so good, it's hard to get upset about it. Highly recommended.

Celso Fonseca & Ronaldo Bastos "Paradiso" (Dubas/Universal, 1997)



A more ornate album, with a full band behind Fonseca's gentle vocals. The Veloso comparisons are helped by the presence of Caetano's cellist and bandleader, Jaques Morelenbaum, but while Caetano takes his music into arch, artistic directions, Fonseca opts for a mellower, more subdued sound, and includes a strong strain of Miles Davis-style "cool jazz" on several songs. Another great record... the guy can do no wrong, as far as I can tell.

Celso Fonseca & Ronaldo Bastos "Juventude/Slow Motion Bossa Nova" (Universal, 2001)



Another lovely album, although it has a 1970s-ish fusion sheen than some may find off-putting. Most of the musicians are lesser-known, younger artists, although Daniel Jobim adds some star power, playing piano on a couple of tracks. This album is quite listenable, although I confess I prefer when Fonseca plays in slightly more stripped-down style. Definitely worth checking out, though, if you're looking for something mellow, classy and new.

Celso Fonseca "Natural" (Six Degrees, 2003)



Absolutely gorgeous acoustic guitar work, with flawlessly tasteful production and soft bossa vocals, music on a par with Joao Gilberto or Caetano Veloso's softer moments. Fonseca is one of Rio's up-and-coming performers, and here he takes things down several notches, to the quietest, most serene level imaginable. This is a lovely album that will really wow anyone looking for something mellow and moving, yet not saccharine or formulaic. Highly recommended!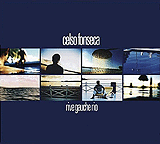 Celso Fonseca "Rive Gauche Rio" (Crammed Disc/Six Degrees, 2005)



Another lovely, acoustic-based nova bossa nova set by Celso Fonseca. On first listen, this new record seemed a bit simple and plain in comparison to the lusher, more densely produced albums he'd recorded earlier with Ronaldo Bastos, but as the disc stayed in my stereo for the better part of a week, it sounded more and more sublime. Recapturing the subtlety and restraint of the original bossa nova movement, Fonseca weaves a spell of beauty and soft, melodic grace. He still sounds quite a bit like Caetano Veloso, but that's really nothing to complain about. This is a record you can listen to time and time again, and which should delight you for years to come. Recommended!
Celso Fonseca & Ronaldo Bastos "Polaroides" (2007)


A best-of set drawing from the albums Paradiso, Sorte and Juventude.
Celso Fonseca "Feriado" (2007)

Celso Fonseca "Ao Vivo" (EMI-Brasil, 2007)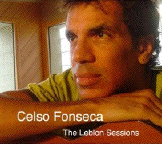 Celso Fonseca "The Leblon Sessions" (Six Degrees, 2007)


A beautiful 7-song acoustic session from this soulful Brazilian crooner. This was apparently only released online as MP3 downloads, which is a blow to the material culture freaks among us, but makes for a nice online adventure. Sweet stuff from one of Brazil's most fluid, moving performers.
Celso Fonseca "Voz E Violao" (Universal) <! date? >

Celso Fonseca & Marcos Valle "Pagina Central" (Biscoito Fino, 2009)





<! B002MHA63K ASIN not to BFino edition? >

---
Links
---
---



---