<! MP3 10/20/11 > <! pix 10/20/11 > <! archived 04/03/13 > <! * >

---
Howdy, neighbors!
Here are some reviews of the new country, bluegrass and Americana records that I had the good fortune to listen to in April, 2005. This month: Paul Barry & The Del Rays, Scott Biram, Alison Brown, Hayes Caryl, Deryl Dodd, Robbie Fulks, Mary Gauthier, Billy Gilman, Jump 'N The Saddle Band, Miranda Lambert, D. Landry And The Dirty Cajuns, Los Super Seven, Billy Swan, Stevie Tombstone; Various Artists "GREETINGS FROM HAWAII" ...and more!
...It's not everything I heard, but it's a nice sample of stuff that either tickled my fancy or ticked me off... Many records that aren't included here are reviewed elsewhere in my full Guide To Hick Music. (By the way... You might also want to check out my newly launched Country Gospel and Hillbilly Fillies sections, which were just added to the site in the last couple of weeks... Suggestions and recommendations for either subject are welcome...)
---
New Stuff: April, 2005
---
Trace Adkins "Songs About Me" (Capitol, 2005)



I met Trace Adkins a little while back; in fact, I interviewed him for a live video shoot that was featured online, and sat down with him face-to-face for about an hour on a big, posh soundstage with the cameras running... He was in a spectacularly bad mood that day, having been run through his paces doing a bunch of publicity crap in Hollywood, and after they wore him out running across town and doing a TV show, then he had to go do this thing for the Internet... I gotta admit, I was a little worried about how things were going to work out, whether he was just going to clam up on me or what, but as it turned out, things went fine. And I wound up really liking Adkins a lot, precisely because he did act like a real human being -- he was having a hard day, he was tired and grumpy, and it was totally understandable. But, y'know, when we got down to talking about country music, he lit up like a Christmas tree, especially when I knew who Ed Bruce was (I was amazed to find out that Adkins's pal Trey Bruce is Ed's son...) Trace might be a big, tough, scary dude, but he's good people in my book. Plus, his album at the time was really, really good. All this namedropping and backpatting is, of course, a preamble for my having to review his new album which is, well, a little too "Nashville" for me... It starts off with the title track, in which Trace meets one of those folks who "don't like twang," riding on the airplane seat next to his, and he wins them over by giving 'em free tickets to his concert and (naturally) blows the guy away by speaking to his heart the way only country can... It's kind of an interesting song, but jeez, is it overproduced! In fact, the whole album is a little too LOUD and rock-oriented for me... (Could somebody just slip something in the guitar player's drink, and get him to relax a little???) In the past, Adkins has done a great job balancing between real, hard country grit and the overwrought pop that dominates Nashville today, here he plunges whole-hog into the sort of overwritten, pretentious "serious" songwriting that I find pretty dreary. The closest thing thing on here to a subtle song with a memorable melody is "My Heaven," which would be a great song, if not for that frickin' wanky guitar lead at the end... Hopefully Trace will recover his honkytonkosity on future records; no doubt that in the meantime this one will do great on the charts.

Paul Barry & The Del Rays "Paul Barry & The Del Rays" (Lulu, 2005)
Likeable, lively retrobilly self-released by an independent artist. These Wisconsinites plow through a variety of styles, ranging from hillbilly boogie and rockabilly-ish roots to straight-up country and roadhouse blues. The punchy guitar work by Ryan Rossebo lights this album up, while frontman Paul Barry adds a friendly presence... Also features a nice selection of songs from little-known writers, including gems like "Alcohol Of Fame," by Francis James Blandino, and the album's opener, "Boo Hoo." I also liked "Girl At The End Of The Bar," written by one Walter Clevenger, but I couldn't help wondering if he was related to my sadistic ex-Marine junior high gym coach. Probably, but he still writes a nice melody. Anyway, this is a swell album that shows that Texas ain't the only place in the country that knows how to put out good independently released roots music. (For more info, email the band at: PBarry@wi.rr.com )

Scott H. Biram "The Dirty Old One Man Band" (Bloodshot, 2005)



From the hype surrounding ths guy -- folks calling him a manical "coon-ass" crazy, etc. -- I figured this would be yet another lame-o "white trash stereotype" album, catering to those whose approach to country music is primarily as a form of shock theatre, or -- more positively -- as an excuse to get really, really drunk and scream along to poorly played twang tunes down at their local bar. However, I was pleasantly surprised to discover that Biram's less of a Hasil Adkins or GG Allin clone than a kindred spirit to England's Billy Childish, or even to the Gories -- a raspy practitioner of sloppy, electrified garage blues with a gleefully slapdash mix of Howlin' Wolf and Hank Williams. Not only that, but he's pretty good... Biram sounds like he's shouting through a cardboard microphone, barking over some pretty mean, chunky, live-wire electric guitar, it's dirty and raw and not too contrived. Sure, this has all been done before and there are about a million records just like this on Crypt, Damaged Goods and a couple of dozen other indie labels, but Biram takes up the torch and runs with it for all he's worth. I bet he's pretty good live, too... In short, fans of Rev. Horton Heat or Southern Culture On The Skids will doubtless flock to this guy, with the real twist being that Biram may actually blow those guys out of the water. So if you like it dirty and kranggy, obnoxious and a little bit dumb, this disc is a winner.
Alison Brown "Stolen Moments" (Compass, 2005)



Bluegrass-based easy listening, with dips into lite jazz... It's not my cup of tea, but Ms. Brown's fans, as well as folks who like Bela Fleck, et. al., will probably enjoy this album... Lots of guest performers, ranging from top-flight 'grassers such as Sam Bush, Mike Marshall and Sally Van Meter to the Indigo Girls, Mary Chapin Carpenter and various members of the Celtic band, Solas, all linked together through Brown's lissome banjo work and light compositional touch.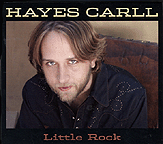 Hayes Carll "Little Rock" (Highway 87, 2004)


The album's title is, of course, a pun... While there is a "little rock" in the mix here, this album is mainly a brash blast of pointedly twangy, bouncy alt-twang. It's also the coming-out party for a major new telent on the alt-country scene. While Carll's debut disc, Flowers And Liquor introduced us to a young songwriter with a knack for nabbing memorable melodic hooks, it was an uneven album -- a few songs stood out as gems, others seemed less well-formed. Here, however, is an album where every song is forcefully bright and passionately presented, a sustained showcase for a guy who has taken the songcraft of Texas indie icons like Guy Clark and melded it to a chunky, bluesy, upbeat full-band sound that suggests a lot of fun, loud nights playing at all the right bars. In his lyrics, Carll namechecks Ray Wylie Hubbard and the Texas alt-billy scene, but now it's clear he's not just some kid looking in the window, he's a newly-arrived peer, a guy whose new records we should look forward to for years to come. Indeed, Hubbard and Clark have cowritten a few songs with Carll, and if that's who he's hanging out with, the guy's alright with me. There's a bit of an overly-aggressive edge to some of this album, but overall it's a pretty compelling release. You should definitely check it out. It's the real deal.

Deryl Dodd "Stronger Proof" (Dualtone, 2004)



Hey, let's hear it for Deryl Dodd: he still rocks. Or, to be more accurate, he still plays some great, hard-edged melodic country music. A couple of songs on here go off the rails into some shrill Southern rock riffs that made me hit "fast forward," but the rest of the album had the kinda twang that makes me put an album on "repeat." This is good stuff... If you liked his earlier albums, this one won't disappoint you. It's worth checking out, kids!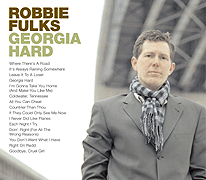 Robbie Fulks "Georgia Hard" (Yep Roc, 2005)



Alt-country pioneer Robbie Fulks has had a rocky career, it's true, but that's often been because he's made a point of shoveling chunks of gravel onto the road to success, just to see if he can piss off the other drivers. On this, his seventh solo album, Fulks at last regains the heights he attained on his 1996 debut, Country Love Songs, hammering out a solid set of country gems, and lays down what is probably his best record yet. For the most part he sets aside the alt-twang posturing and anti-Nashville pouting that previously detracted from his musical skills, and simply digs deep into the heart of the true country sound without making such a big deal out of it. This is easily the best band he's assembled, including several studio ringers such as mandolinist Sam Bush, Telecaster master Redd Volkaert, Lloyd Green on pedal steel and Alison Brown on banjo. He's also joined by his wife Donna Fulks, singing comedic duets like "I'm Gonna Take You Home And Make You Like Me" (which is sort of an extended version of the outro banter on his older song, "Parallel Bars," a duet with Kelly Willis...) With a powerful, confident band behind him, Fulks delivers his a heartfelt and authoritative performance, laying down pitch-perfect "straight" country songs such as the mournful "Leave It To A Loser," "Georgia Hard," and "Coldwater, Tennessee." He also has some fine novelty lyrics, on pun-laden tunes like "All You Can Cheat," "Goodbye Cruel Girl" and the abrasive (and hilarious) "It's Always Raining Somewhere." All in all, this is a great album -- I've listened to it several times back-to-back, and look forward to hearing it for years to come. There's one song, though, that I have to take issue with, and that's "Countrier Than Thou," which will doubtless be one of the songs this album will be best remembered for. The basic premise is golden: taking the stuffing out of country purist blowhards (like me!), who are certainly easy targets, riding up there on our high horses. It's another fun song, but the trouble is with the measuring posts that Fulks facetiously applies to the question of hick music accreditation... Since I actually was raised in a shack (one of Robbie's joking hillbilly bona fides), I feel entitled to comment on the core issues of the song... And yeah, okay, I know he's only kidding and it's just a silly song, but I still have to take exception to the idea that "country" equals "Southern" and that the Mason-Dixon Line has anything to do with one's ability to legitimately play, comment on, or groove out to country music. In particular, I'm troubled by his lampoon of a pompously snobby Yankee twangfan with an exaggerated hick drawl, which is fair game except that Fulks introduces the character by barking out that he's "A BOSTON JEW!!" in much the same way he attacked the Nashville establishment as "faggots" many years ago. I don't care if he balances it by also making fun of all the goobers and Gomers down in Dixie: a slur is still a slur, and I think he could find better ways to provoke a reaction than resorting to language that feeds into hateful thinking. I'm not saying I believe Fulks is a gay basher or antisemite, I just think he could be a little more careful about encouraging anyone who is... Besides, why would being either of the Hebraic persuasion or from New England prevent you from being a hick? If Dick Curless was still with us, he'd have to go kick yer ass, kid... Or maybe Kinky Friedman should do it on his behalf!! But seriously, Robbie -- great album. Congratulations!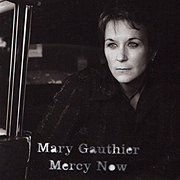 Mary Gauthier "Mercy Now" (Lost Highway, 2005)



This album has been hailed, rightly I suppose, as a modern-day Americana masterpiece. I'd recommend you skip the opening track, a plodding, interminable piece of Gothic twangery, derived from the Townes Van Zandt/Robert Earl Keen school of lofty 'billy poetics -- I know some folks love that kind of highbrow stuff, but it strikes me as unnecessarily dreary and difficult to slog through. I, for one, don't need to hear anybody sing dense, impenetrable songs to prove that roots music is "real art" -- I already know it is -- but if they can craft a few concise, well-chiseled stanzas and wed them to a memorable melody, well then I'm happy as a clam. Fortunately, Gauthier hasn't lost her touch in this regard, and this record is also packed with the same sort of deftly drawn songs that wowed me on her earlier albums... Songs like "Mercy Now," "Your Sister Cried" and "I Drink" are compact gems crafted with the same level of skill as Guy Clark or Lucinda Williams (back when she was still keeping things simple...) That's mighty high praise in my book, and sure enough, this record has stood up to several auditions and just keeps sounding better each time I listen. Produced by the ubiquitous Gurf Morlix, this has a streamlined simplicity and light melodic touch that'll keep you coming back for more... Recommended!

Billy Gilman "Everything And More" (Image Entertainment, 2005)



He made his mark as a pre-teen pop-country sensation, but after the novelty wore off, Gilman faded from sight for several years, sorting out what he calls "personal insecurities..." On his comeback album, as a full-fledged adolescent, Gilman unveils his new voice, still youthful and thin, but presumably settled down after breaking with puberty, with a range that places him squarely in the Emerson Drive-ish boy band style... He's also found Jesus: although there are some good secular songs on here, the album is preponderantly inspirational and perhaps we can assume that religion helped Gilman sort out the pressures associated with being so famous so young in life. The opening track, a secular love song called "Something To Do With That," shows Gilman is top form, and could easily make it into the charts, even if the rest of the album is very pop and not very country. Even if a mainstream commercial comeback isn't in the offing, I'm sure he'll find an eager audience among faith-based listeners. Fans of his old albums will not be disappointed.
The Hot Club Of San Francisco "Postcards From Gypsyland" (Lost Wax, 2005)



Okay, so this is really more of a jazz record than a country thing... But what true-blue, self-respecting, hot-blooded Americana fan doesn't also enjoy a little zingy, sizzling Django Rinehardt-style gypsy swing as well, from time to time? This irrepressible San Francisco quintet has been wowing locals in the Bay Area for years and has made several records prior to this disc... Once again they prove as playful and engaging in the studios as they are onstage, with a lively mix of Rinehardt-Grapelli oldies and a slew of original tunes and acoustic swing from throughout the decades. It's imitative, yes, but fun, as are pretty much all the records of this genre. (Plus it features contributions from bassist Steve Strauss, of the late, great acoustic duo, Terminators Of Endearment, one of my favorite local legends...) Fun stuff; worth a whirl...!!

Jump 'N The Saddle Band "Jump 'N The Saddle Band" (Atlantic/Collector's Choice, 1983/2005)


Hey, these guys aren't really a country band at all! Or at least, they weren't by the time they got around to recording this one-off album in the early 'Eighties. The 'Saddle Band were a veteran Chicago bar-band with early roots in the '70s western swing revival, an early influence you can hear in their song selection, which includes "Ain't Nobody Here But Us Chickens ," "Let Me Go Home Whiskey" and "Deep In The Heart Of Texas," choices that reflected the repertoire of Asleep At The Wheel, the greatest of the hippie hick swing bands. 'Saddle's moment in the sun came with the "Three Stooges"-themed fluke novelty hit, "The Curly Shuffle," which was a staple of the early MTV era. That song, like the rest of the album, was pretty much straight jump blues, leaning towards the bluesy side of things. This disc might evoke some nostalgia for a few MTV babies, but I'm not sure how well it holds up, all these years later... (Available through Collector's Choice Music.)

Miranda Lambert "Kerosene" (Sony, 2005)



Newcomer Miranda Lambert was a finalist on the Nashville Star talent show, but since I don't get cable, I can't hold that against her. All I've got to go by is the album in front of me, and it's pretty damn good. Lambert has a distictive, plaintive voice that makes up in sincerity and emotional directness what it lacks in richness of tone. She also has an unusual repertoire of seemingly awkward lyrics wed to sleek-yet-twangy tunes... Sound familiar? It should: listening to Lambert's debut is a bit like listening to a theoretical solo album by Nathalie Maines of the Dixie Chicks. And I don't mean that as a slam -- hardly! I like the 'Chicks a lot, and I think there's plenty of room in the Country charts for like-minded gals, particularly when they pen memorable material like the songs on this album. Several melodies echoed around in my head on the days that I was listening to this disc, and yet these tunes -- all but one of which was written or co-written by Lambert -- have little of the overblown, over-the-top pop feel of contemporary Nashville studio music. There are a few raspy, Sheryl Crow-ish blues/rock touches that could've been left out, but other than that, I gotta say I'm impressed. And I'm looking forward to her next album!
D. Landry And The Dirty Cajuns "Keep What's Left (17 Songs)" (Self-Released, 2004)



Well, these guys from Louisiana certainly win the indier-than-indie award for the year, just based on the packaging alone. The CD comes sandwiched inside a folded-up hunk of cardboard, held together with packing tape. The song titles are rubberstamped onto a scrap of colored 20-bond paper which is taped onto the cardboard; if you want to check out the lyrics, there's a plain, white xeroxed sheet, cut lengthwise with a grainy photocollage on one side and the words to four songs handwritten on the other. Wish I'd kept the handout that came with this in the mail, although after I glanced at it, with the loud proclamations of the artist's "coonass" rednecky-ness and all, I just rolled my eyes backwards and figured this'd be another forgettable, ho-hum disc full of white trash stereotypes and gun-truck-drunk-incest-is-best references and intentionally sloppy, why-even-try-it's-just-country musicianship. When I finally popped it into the stereo, though, I was pleasantly drawn in by Drew Landry's loose-limbed, idiosyncratic, kooky roots music jamming. The songs are odd, but they have substance, and there's real wit and humor behind Landry's art. Musically, this ranges over a wide landscape, with scrappy, sorta-bluegrassy twang alongside kerangging backporch blues jams and even some quieter introspective stuff... Okay, I admit that's a pretty lame, vague description... So let me compare Landry to a few folks -- he's in the same sort of inventive, eclectic, just-havin'-us-some-fun territory as, say, the Bad Livers or the Gourds, just with far less ambition towards anything remotely resembling commerical viability or conventional song structure. Or, to go lowbrow, Landry's sort of like a raspier, more low-rent version of the Drive-By Truckers, if they weren't so completely full of shit. This guy I respect. This record is weird, but it's also sincere and it's also worth checking out. His website's fun to poke around as well: (www.dirtycajuns.com)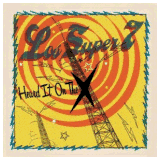 Los Super Seven "Heard It On The X" (Telarc, 2005)


In its original incarnation, Los Super Seven presented a gleeful pastiche of Latin American musical styles, spanning the Americas, North and South, and exemplified the wide range of cultural expression Latino culture has wrought. In this third disc, the amorphous Super Siete project has considerably narrowed its focus, honing in on the roadhouse blues of the Southwestern United States, and even more specifically on the Texas roots-rock sound. The guys from Los Lobos have bowed out (for now), but Joe Ely, Freddy Fender and Rick Trevino are holdovers from the first album, joined by Rodney Crowell, John Hiatt and Lyle Lovett, alt-country old-timers who have little chance to demonstrate their well-documented affinity for Tex-Mex music, as this disc tends towards the thumpy and muscular end of the musical spectrum. I, for one, miss the old band's emphasis on softer, bolero-style music, as well the more distinctly Latin touch that seems to have been set aside this time around... I'm sure this album will find an enthusiastic and welcoming reception among the more blues-and-rock oriented wing of the Americana audience, though others may find it a bit heavy-handed.

Billy Swan "Greatest Hits" (Collector's Choice, 2005)


As one who lived throught the era, I can say with confidence that Billy Swan's one big hit will forever be historically tied with the roller rinks of the 1970s... "I Can Help," with its glimmering, irresistible, low-rent organ riff, was simply the ultimate cotton-candy rollerskating song. Decades later, it's still a great pop tune, as fine a brainworm as any other eternal, immutable melody... Nothing he did matched that one wonderful hit, but the rest of his 'Fifties-tinged repertoire has its charm, and Swan remains a likeable figure, with a lighthearted approach to songmaking that can still win over openminded listeners. He wasn't the twangiest country singer, but he also never strayed too far from his roots.

Stevie Tombstone "7:30 a.m." (Self-Released, 2003)



This is a very nice independently-released album by a guy from Georgia who's now living in San Antonio, TX... The songs are languid and tranquil, and also catchy and compelling... Part of what makes it nice is Tombstone's reliance on pedal steel (and the elegance with which steel player Joey Borja lets the notes flow on tunes like the album's opener, "Can't Go Back To Yesterday...") Those of you with long, long memories may remember Stevie's earlier incarnation as a member of the 'Eighties band, the Tombstones, which made a few waves back when alternative broadcasting was still called "college radio..." He's sure been around for a long time, but with an album like this under his belt, he should find a few new fans out there among the Alt-Country faithful. Check out his website for info on how to find this record: (www.stevietombstone.com)

Various Artists "GREETINGS FROM HAWAII -- THE ALOHA STATE" (Bear Family, 2004)


A swell set of Hawaiianized hillbilly music! What with introducing the slide guitar into the American musical palatte and all, Hawaiian music has had a profound influence on the development of country music, and Hawaiian-themed novelty songs have a long history in the hillbilly tradition. This is a fun, frollicking set of island-themed country exotica, with hillbilly hulas from everybody ranging from Skeets McDonald and Cecil Campbell to Hank Locklin, Rex Allen and the Sons Of The Pioneers. Certain artists such as Hank Snow and Marty Robbins,who had longstanding fascinations with Hawaiian-style melodies, have several songs on here, alongside one-off oddities by the likes of jazz singer Teresa Brewer ("Lula Rock A Hula") and rockers Bill Haley ("Me Rock A-Hula") and Buddy Knox ("Hula Love"). Many of these are songs that have appeared elsewhere, but it's kinda fun to have them all together in one place, so you can kick back and dream of the old cattle drives by the ocean's edge. Recommended!
---



Hick Music Index
Shop Amazon, Support Slipcue



---


<! April, 2005>