<! MP3 05/18/09 > <! pix 00/00/00 > <! archived 08/09/10 > <! * >

---
Howdy, neighbors!
Howdy, folks, here are some reviews of the new country, bluegrass and Americana records that I had the good fortune to listen to in March, 2008 ...It's not everything I heard, but it's a nice sample of stuff that either tickled my fancy or ticked me off... Also, check out my full Guide To Hick Music for a bazillion more record reviews and artist profiles.
This month:
The Belleville Outfit "Wanderin' " (Self-Released)
Ray Bonneville "Goin' By Feel" (Red House)
Chatham County Line "IV" (Yep Roc)
The Gibson Brothers "Iron And Diamonds" (Sugar Hill)
Eliza Gilkyson "Your Town Tonight" (Red House)
The Gin Palace Jesters "Roadhouse Riot" (Self-Released)
The Giving Tree Band "Unified Folk Theory" (Crooked Creek)
Tim Hensley "Long Monday" (Rural Rhythm)
Caroline Herring "Lantana" (Signature Sounds)
Eddie Hill "The Hot Guitar" (Bear Family)
Jason Meadows "100% Cowboy" (Baccerstick)
Ricky Skaggs & The Whites "Salt Of The Earth" (Skaggs Family)
Gene Watson "In A Perfect World" (Shanachie)
The Waybacks "Loaded" (Compass)

---
New Stuff: March, 2008
---

The Belleville Outfit "Wanderin' " (Self-Released, 2008)



(Produced by John Rees and Bil VornDick)
A swell set of acoustic swing-twang-blues, a sound that'll be familiar to fans of artists such as Andrew Bird, The Asylum Street Spankers, Hot Club Of Cowtown, or the Squirrel Nut Zippers... One things that's nice about these Belleville kids(*) is that they aren't wrapped up in either being super-retro or super-novelty, they write heartfelt songs with poetic heft, played with conviction and power -- a really nice mix. I can't say I'm wild about the band's gal vocalist, Phoebe Hunt, but the other lead singer, Rob Teter, is pretty solid and he connects with the emotion core of his own original songs... These folks are musically solid and fun to hear -- I bet they're equally energetic playing live. (Also, to be fair to Ms. Hunt, she does saw a mean fiddle, and the album's last track, "Too Far To Fall," on which she sings lead, is an album highlight...) Keep your eyes open for these folks: this is a fine debut, and I'm looking forward to more fun stuff coming their way. (* PS - the band is, of course, actually from Austin... Perhaps their name is a nod towards nearby Bellville?)
Ray Bonneville "Goin' By Feel" (Red House, 2007)



(Produced by Ray Bonneville, Rob Heaney and Gurf Morlix)
A densely-layered blues-folk mix, packed with smoky, reverby, muted guitar work reminiscent of Pops Staples, and wry, wordy vocals that have obvious parallels to Bob Dylan, Mark Knopfler and JJ Cale. The first couple of times I listened to this, I thought maybe it was a bit much, that he was trying a bit too hard... But then, like his earlier albums, it grew on me and became increasingly resonant -- fans of any of the above-mentioned giants should find this album quite alluring as well. Naturally, Bonneville pays tribute to the fallen and resurgent spirit of New Orleans ("I Am The Big Easy") and gets some fine vocal assist from labelmate Eliza Gilkyson... A nice, moody album from a modern folkie who's starting to carve out a real rep for himself. Definitely worth checking out.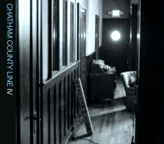 Chatham County Line "IV" (Yep Roc, 2008)



(Produced by Chris Stamey)
There are some artists that hone and perfect their sound, then keep fans happy by doing the same durn thing, year after year; then there are others that are more restless and keep experimenting and evolving, driven by forces that only they can understand... North Carolina's up-and-coming Chatham County Line seem to be one of the second kind of bands, moving from strength to strength until they arrive someplace entirely new. And here we are, on their fourth album, IV, which is an elegant bluegrass-newgrass album that crosses over in ways that seem fresh and entirely new... Several songs have pop-tinged arrangements that are surprisingly unique, with sound combinations that I simply haven't heard yet from the decades-old "progressive bluegrass" scene... The results are exhilarating and enchanting. "Chip Of A Star," "The Carolina," "One More Minute..." The album unfolds with one memorable song after another, and while a tune or two seem out of place -- the protest lyrics of "Birmingham Jail," the Bela Fleck-ish hippie-funk of "Let It Rock" -- the album as a whole is admirably diverse and adventurous. Striking a fine balance between tradition and innovation, Chatham County Line have marked out a new path for bluegrass fusion that is a refreshing change of pace, avoiding both the gooey romanticism of Alison Krauss and the note-heavy jazz-fusion of the newgrass elders. CCL are closer to the indie-rock camp, but whereas a banjo lick or pedal steel dropped into a rock record has become commonplace, a truegrass band that has a truly alt-y sensibility is a more precious thing altogether. These folks elegantly straddle the line, and while I'll be enjoying this album for quite a while, I'm also looking forward to what comes next. Definitely worth checking out.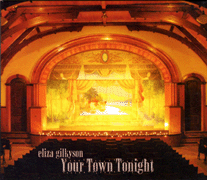 Eliza Gilkyson "Your Town Tonight" (Red House, 2007)



(Produced by Mark Hallman)
Recording live with a hometown crowd in Austin, TX, Eliza Gilkyson demonstrates yet again her complete command of an audience... The songs are familiar, a mix of confessional songs and searing, politically-themed social commentary. There are also several songs that draw on the legacy of her father, pop-folk songwriter Terry Gilkyson, and her fond introductions to this material are a big part of the charm of her stage show. Gilkyson's rapport with her listeners is complete -- and, thankfully, that extends to those of us who are listening to the record, as well. Her recent studio albums have been quiet contemporary folk masterpieces, and this live set is icing on the cake. Recommended!

The Gin Palace Jesters "Roadhouse Riot" (Self-Released, 2007)



(Produced by Dave Sisson)
Now, see, these folks are talking my language!! This is fun, good, old-fashioned hillbilly music, full of plenty of clatter and twang, and tons of pep and moxie. The Jesters mix a few well-chosen oldies with a slew of fine originals, mainly written by lead vocalist Dave Sisson (who is one talented fellow...) and it all sounds quite fine. Two songs won me over right away: their cover of an old Jim & Jesse classic, "Are You Missing Me" (a longtime favorite of mine, originally written by the Louvin Brothers) and "Ol' Webb's Bullhorn Pontiac," a fine tribute to my hero, the late, great Webb Pierce, who was the first artist I profiled on this site, lo, those many years ago. I mean, golly, what else can I say? I'm sold! I've been hearing about these guys for a while now, and I'm psyched I finally got to check them out... They've been called one of Chicago's best alt-country bands -- I think that can be upgraded to one of the finest bands around, period. Fans of Dave & Deke and other retro-hick bands will definitely want to check these guys out... They're the real deal! (Available through the band's website at: www.ginpalacejesters.com )

The Giving Tree Band "Unified Folk Theory" (Crooked Creek, 2007)



(Produced by Eric Fink)
Amiable, optimistic, eco-billy hippie-folk with a bluegrass base -- plenty of mandolin and acoustic guitar, gentle, wistful lyrics, a bit of blues, a lot of lazy, easygoing pickin' and general hangin' out. This 2-CD set has a sincere homegrown charm to it: these guys from Chicago certainly aren't superpickers, but these days, in a world awash with note-perfect truegrass supergroups, it's kind of nice to hear some folks who are just kickin' back and making music, just having fun. Also, they're idealists: for each album they sell, they're donating two bucks to a nonprofit called Hand To Hand USA which provides humanitarian aid for a drought-stricken region of India. (Also available through the band's website at: www.thegivingtreeband.com )

Tim Hensley "Long Monday" (Rural Rhythm, 2008)



A mighty fine, mighty elegant album from singer-guitarist Tim Hensley, who has worked as a sideman for years in the country limelight, but shows a soulful acoustic side here. Nice mix of bluegrass, folk and gospel, with a lot of great songs written by Hensley, as well as gems from John Prine, Larry Cordle and Rodney Crowell. The musicianship is all top-flight, as are Hensley's heartfelt vocals. The vibe is generally 'grassy, but fans of laconic, ballad-oriented country and folk will find a lot to love here -- there are whispered echoes of James Taylor, Don Williams and even Hensley's old boss, Ricky Skaggs here. Two of his other old employers pitch in as well: Patty Loveless sings harmony on a track or two, and megastar Kenny Chesney (whose band Hensley currently tours with) is listed as a producer. There's a wealth of bluegrass and country talent on here, but Hensley is clearly the star of the show, as heard on standout songs such as the mournful "Lonesome Dove" and "Five Generations Of Rock County Wilsons," a sorrowful ode to the passing of another family farm. There are also bouncy numbers like "Fox Run The Henhouse" and a version of "Shady Grove." Nice record - definitely worth checking out!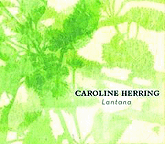 Caroline Herring "Lantana" (Signature Sounds, 2007)



(Produced by Caroline Herring & Rich Brotherton)
A fine contemporary folk album from one of the rising stars of the scene... I didn't find this quite as striking as her last couple of records (which I really loved!), but it is a very solid set, perfect for the coffee-house folk fan faithful. One song really stands out, "Song For Fay," a song about faith and resignation that I had heard earlier on a compilation I reviewed a while ago -- that song is a real dazzler!
Eddie Hill "The Hot Guitar" (Bear Family, 2007)


A great set of hotshot picking and hillbilly novelty songs from the early 1950s. Eddie Hill was a popular session guitarist and popular radio DJ who beamed forth from WSM in Nashville, and was an early champion and pal of the Louvin Brothers. He also recorded a fair amount of material for a variety of labels -- this disc focuses on his Columbia and Mercury recordings of the 'Fifties and spans the transition from chunky hillbilly boogie-era twang to a series of attempts to cash in on the rockabilly fad that came in its wake. Hill was better equipped than most country cats to pass himself off as a ducktailed juvenile delinquent, since his own guitar picking crackles with life, as do the contributions of other hotshots such as Chet Atkins and Hank Garland, who played on many of these sessions. This versatility is on display early on, notably on "The Hot Guitar," a song that lampoons (and uncannily imitates) several of the big stars of the day. This is a great collection of old-school hillbilly music. Although the novelty material may wear thin if taken in large doses, it's a real gas when you mix it in with other artists of the same era. Recommended!
Alan Jackson "Good Time" (Arista, 2008)


Jim Lauderdale & The Dream Players "Honey Time" (Yep Roc, 2008)


Jason Meadows "100% Cowboy" (Baccerstick, 2007)



(Produced by Nicky Pellegrino)
The debut album from a second-place runner up on the Nashville Star TV talent show... Predictably, there's a lot of Nashville formula at play here... There's plenty of shameless, goofy, macho-man pandering on here, from the rednecky title track to the Southern rock-ish follow-up, "Country As A Dirt Clod." Sometimes he hits the mark -- those songs are about on par with what Montgomery Gentry and dudes like that are making these days, and the sappy divorced-daddy weeper "18 Video Tapes" could be a credible radio hit as well (Daddy, who has to go away now, makes a bunch of videotaped life-lessons to tell his son how to be a man and play baseball well... Sniffle.) Meadows is less sure on the non-novelty numbers, though: the romantic ballad, "Fever," is an album low point, likewise the lackluster "Farm Girl." Meadows does a good imitation of George Strait on "San Antone Alone," but when he has to go down below the surface, the emotional core doesn't really seem to be there. He makes all the right moves, but whether he'll move country fans is still an open question. worth checking out, I guess, but you might as well just wait for Toby Keith to put out a new album.
Frankie Miller "Blackland Farmer - The Complete Starday Recordings & More" (Bear Family, 2008)


A 3-CD set of rare stuff from one of the finest post-Hank Williams hillbilly singers of the 1950s, a fella who is also a favorite of rockabilly fans and other musical retroholics... This box set makes a nice companion to Bear Family's earlier single-disc set of Miller's earlier work (which was Grade-A killer country!)
Dolly Parton "Backwoods Barbie" (Dolly Records, 2008)


Ricky Skaggs & The Whites "Salt Of The Earth" (Skaggs Family, 2007)



(Produced by Ricky Skaggs & The Whites)
An awesome, heartfelt country-bluegrass gospel album, featuring Ricky Skaggs and his adoptive family, wife Sharon White and her sister Cheryl, and father Buck White. The White Family has been a singular presence in the American roots scene -- a acoustic-based family band that was an echo of country music's early roots, in the 1970s the band worked in the folk and folk festival circuit, but made an unlikely jump into Nashville and country radio in the early '80s, where they enjoyed moderate success for a few years before scaling back to their more humble roots. There is something special about the group's relationship to Skaggs -- I think in many ways they are his touchstone to tradition, and they always bring out some of his finest harmony-based work. This is a sublime gospel set, with several standards from the likes of Fanny Crosby's "Near The Cross" and "Blessed Assurance", as well as more modern songs such as Janis Ian's "Love Will Be Enough," and the title track by Jim Rushing, "Salt Of The Earth". Fans of harmony vocals will be delighted by this album, which has the feel of a classic - and fans of the Whites will be happy to hear them back in action, still sounding as sweet as ever. Worth checking out!
Gene Watson "In A Perfect World" (Shanachie, 2007)



(Produced by Brent Rowan)
Honkytonk balladeer Gene Watson is one of the growing legion of great country performers who had big hits not that long ago, but can't get their calls returned anymore by the newbie Nashville execs who are too busy planning Tim McGraw's next TV appearance. No matter: years ago Watson went indie and ever since then, even though he's off the radar, he's been putting out some of the finest hard-country albums around, pretty much like he did when he was hitting the charts. Watson is a country singer's country singer, as evidenced by a testimonial from George Jones that's stuck onto the outside of this album, and by the calibre of talent that accompanies him on this guest-star extravaganza. Mark Chesnutt, Vince Gill, Lee Ann Womack and Connie Smith -- these are all artists who have straddled the divide between traditional country and whatever pop compromises the times demanded of them, and they all bring their full powers to bear on this fine album, as do Joe Nichols and Rhonda Vincent, artists whose stars are currently on the rise. No one outshines Watson, though, particularly on searing ballads such as "A Good Place To Turn Around," "She's Already Gone," and "Let Me Be The First To Go." Gene Watson is one of those true, great honkytonkers who can find the true core of pathos and sorrow, yet sing it out in a way that makes it seem like times ain't gonna be so bad after all. This is a true country lover's delight, with one fine performance after another -- it you like old-school honkytonk and like it when artists keep things real, then cast your vote and pick this album up. It's the kinda stuff you want to hear.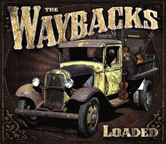 The Waybacks "Loaded" (Compass, 2008)



(Produced by Byron House)
Eclectic Americana, with a decidedly accessible, melodic touch. This San Francisco-based band cheerfully gallumpfs along from folky twang and lighthearted honkytonk to acoustic retro-swing and bouncy, Waterboys-ish Celtic singalongs. The reedy vocals of James Nash and Warren Hood might not be to everyone's liking, but they project both lightheartedness and commitment to the material, and certainly makes them a comfortable fit for the Dreadful Grate/jamband scene that has embraced them... There are a couple of tunes here that don't wear well (the electric hippie blues of "Lowdown," for example...) but on the whole this is an admirably diverse, consistently engaging set. You may find yourself pausing, as I did, during various songs both to admire the performance and to think, wow -- how did we get from there to here...?! Definitely worth a spin; I imagine they have a pretty strong following at their live shows.
---



Hick Music Index
Shop Amazon, Support Slipcue



---