<! cd 01/01/10 > <! MP3 03/25/14 > <! outside 00/00/00 > <! links 00/00/00 > <! pix 00/00/00 > <! icons 03/25/14 > <! UPDATES: 03/25/14 - posted, one review >

---
Louis Killen (1934-2013) was one of the most influential early pioneers of the British folksong revival. A prolific gatherer of songs and folklore, Killen worked with many of the giants of folk music on both British and American shores, including Pete Seeger and the Clancy Brothers. In the early '60s he recorded for the Topic label, and appeared on countless compilation albums (not listed below) as well as several records of his own. He emigrated to the United States in 1967, and during most of the 1970s Killen was a member of the Clancy Brothers group, serving as the replacement for Tommy Makem, who had left for a solo career in 1970. Here's a quick look at his work...


<! discuss gender switch? >

---
Discography
---
Louis Killen & Isla Cameron "The Waters Of The Tyne" (Prestige, 1961) (LP)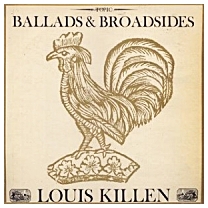 Louis Killen "Ballads And Broadsides" (Topic, 1965)


Louis Killen "Sea Chanteys" (ESP Disc, 1968)

Louis Killen "50 South To 50 South" (South Street Seaport Museum, 1969) (LP)

Louis Killen & Peter Bellamy "Won't You Go My Way?" (Argo, 1971) (LP)


A collaboration with singer Peter Bellamy...
Louis Killen & The Clancy Brothers "Show Me The Way" (Audio Fidelity, 1972) (LP)

Louis Killen & The Clancy Brothers "Live On St. Patrick's Day" (Audio Fidelity, 1973)

Louis Killen & The Clancy Brothers "Save The Land!" (Audio Fidelity, 1974) (LP)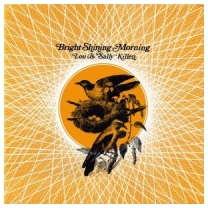 Louis Killen & Sally Killen "Bright Shining Morning" (Front Hall, 1975) (LP)


(Produced by Louis Killen & Sally Killen)
An excellent album of duets with his then-wife, Sally Killen (nee Sally Jennings), an American-born enthusiast of British traditional music whose voice perfectly compliments his plainspoken style. The repertoire is outstanding, as are their soulful, expressive vocals -- a seemingly simple, stripped-down sound that will appeal to fans of the Watersons or the Collins sisters. Highly recommended.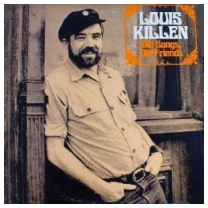 Louis Killen "Old Songs, Old Friends" (Front Hall, 1978) (LP)


(Produced by Louis Killen & Bill Spence)
A delightful set of English, Scottish and Australian folk tunes, including many classics known to fans of the style. Killen sings a capella or with modest self-accompaniment; he dubs his own harmony on "Ca' The Yowes," and it sounds so nice you wish he'd been more willing to "compromise" the purity of the music with technology... But the stripped-down sound suits him well, and as the album title suggests, this is all about the songs, and great ones they are, full of bawdy good humor and fine, spirited delivery from an old master of the style. Recommended!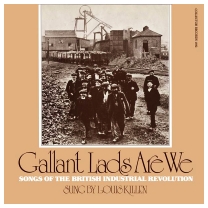 Louis Killen "Gallant Lads Are We: Songs Of The British Industrial Revolution" (Collector, 1980)


(Produced by Joe Glazer & Louis Killen)
Killen sings strictly a capella on this understated set of workers' song, with lyrics that convey a wide variety of topics and sentiments, mostly laments rather than overt protests, and many that are pretty far off the beaten track. Most fo the songs are older topical songs dating back to the 19th Century, though there are more contemporary tunes as well, such as Cyril Tawney's "In The Sidings." Killen opts not to play the concertina on this album, but there are some particularly nice tracks where he records his own harmony vocals, such as "Aa Cud Hew," a mournful chant about coal miners contracting black lung disease. All in all, another fine album, this time with a distictly topical focus.
Louis Killen "The Rose In June" (KnockOut, 1989)

Louis Killen "A Bonny Bunch" (KnockOut, 1993)

Louis Killen "Sailors, Ships And Chanteys, v.1" (KnockOut, 1995)

Louis Killen "Sailors, Ships & Chanteys, v.2: A Seaman's Garland" (KnockOut, 1997)

Louis Killen "The Rose In June" (Old & New Tradition, 2001) (Expanded edition)

---
Best-Ofs
---
Louis Killen & The Clancy Brothers "Greatest Hits" (Vanguard, 1975)


---
Links
---
---



Main Celt/Brit Index
International Music Index



---

<! Louis Killen & Isla Cameron "The Waters Of The Tyne" (Prestige, 1961) (LP) B00C6EWSTE Louis Killen "Sea Chanteys" (ESP Disc, 1968) Louis Killen "50 South To 50 South" (South Street Seaport Museum, 1969) (LP) B00IKU8QKS Louis Killen & Peter Bellamy "Won't You Go My Way?" (Argo, 1971) (LP) B008OZPTEU Louis Killen & The Clancy Brothers "Show Me The Way" (Audio Fidelity, 1972) (LP) B002U7IQYS Louis Killen & The Clancy Brothers "Live On St. Patrick's Day" (Audio Fidelity, 1973) Louis Killen & The Clancy Brothers "Save The Land!" (Audio Fidelity, 1974) (LP) B004PXRTQ6 Louis Killen & The Clancy Brothers "Greatest Hits" (Vanguard, 1975) B000000EBY B001EV5YZK Louis Killen & Sally Killen "Bright Shining Morning" (Front Hall, 1975) (LP) B003P3XVQE Louis Killen "Old Songs, Old Friends" (Front Hall, 1977) (LP) B0036Z0OYI Louis Killen "Gallant Lads Are We" (Collector, 1980) B00242VKVK Louis Killen "The Rose In June" (KnockOut, 1989) Louis Killen "A Bonny Bunch" (KnockOut, 1993) B004HGINPW Louis Killen "Sailors, Ships and Chanteys, v.1" (KnockOut, 1995) Louis Killen "A Seaman's Garland: Sailors, Ships & Chanteys v.2" (KnockOut, 1997) Louis Killen "The Rose In June" (Old & New Tradition, 2001) (digital re-issue of KO-01 with additional new tracks) Louis Killen & Johnny Handle & Colin Ross "Along The Coally Tyne" (Topic, 1966) (Re-issue of The Colliers Rant-TOP74, A Northumbrian Garland-TOP75 & Stottin' Doon the Waall-TOP78, with some deletions) "The Collier's Rant" with Johnny Handle, Topic, 1962) 1961 THE BRITISH REVIVAL with various artists, (Folkways, 1961) 1962 (Producer) STOTTIN' DOON THE WAALL Johnny Handle, (Topic, 1962) 1962 A Northumbrian Garland" (Topic, 1962) 1962 THE IRON MUSE with Matt McGinn et al., (Topic, 1962) 1963 HOOTENANNY IN LONDON with various artists, (London, 1963) 1963 HOOTENANNY IN LONDON with Redd Sullivan & Bob Davenport, (Decca, 1963) 1963 FAREWELL NANCY with Cyril Tawney et al., (Topic, 1963) 1963 EDINBURGH FOLK FESTIVAL Vol. 1 various artists, (Decca, 1963) 1963 EDINBURGH FOLK FESTIVAL Vol. 2 various artists, (Decca, 1963) 1964 BALLADS AND BROADSIDES Topic, 1964) 1964 TOMMY ARMSTRONG OF TYNESIDE with Johnny Handle et al., Topic 12T122 (Reissued 1997 as TSCD484) 1964 FOLKSOUND OF BRITAIN with various singers, (HMV, 1964) 1973 SONGS & SOUNDS OF THE SEA with Roberts & Barrand et al., (National Geographic, 1973) 1974 CLEARWATER with Pete Seeger et al., (Sound House, 1974) 1976 THE 2nd FOLK REVIEW RECORD with Sally Killen + various artists, (Folksound, 1976) 1976 STEADY AS SHE GOES with Jeff Warner, Gerret Warner and John Benson, (Collector, 1976) 1977 CLEARWATER II with Pete Seeger et al., (Sound House, 1977) 1978 SEA SONGS with Stan Hugill et al., (Folkways/Sea Heritage, 1978) 1993 BLOW THE MAN DOWN with various artists, (Topic, 1993) (tracks from Farewell Nancy Topic 12T110) 1993 THE IRON MUSE various artists, (Topic, 1993) (re-issue of 12T86 with tracks from Tommy Armstrong, Tyneside -12T122, The Colliers Rant-TOP74 & A Northumbrian Garland TOP75) 1996 A BIRD IN THE BUSH with A.L.Loyd, Frankie Armstrong, Anne Briggs, Norman Kennedy, Topic TSCD479 (tracks from Ballads & Broadsides-12T126) 1996 ENGLISH & SCOTTISH FOLK BALLADS Ewan MacColl, et al.TSCD480 (tracks from Ballads & Broadsides - 12T126) 1998 ROUND CAPE HORN various artists, Topic TSCD499 (tracks from Ballads & Broadsides 12T126)1999 ENGLISH ORIGINALS various artists, Topic TSCD706 (track from Ballads & Broadsides12T126) > <! Louisa Jo Killen, English Folk Singer, Dies at 79 By PAUL VITELLO Published: August 25, 2013 The English folk singer known for most of his life as Louis Killen was a bawdy, bearded pioneer of the 1950s British folk revival, a member of the Clancy Brothers and a soloist admired for giving voice to forgotten miners and sailors in traditional ballads. As Louis, right, with Bob Davenport, Ms. Killen had been among the most influential voices of England's postwar folk music scene. In 2010, when he was 76, Mr. Killen surprised his fans and many of his friends by resolving to give voice to another sort of lost life. He began living openly as a woman, performing in women's clothing and a wig. In 2012, he underwent a sex-change operation. Adopting the name Louisa Jo Killen, she continued to perform for almost two years, by most accounts winning over most of Louis Killen's fans and all of his friends. She died at 79 on Aug. 9 at her home in Gateshead, England, from a recurrence of a cancer diagnosed six years ago, the singer's former wife, Margaret Osika, said. As Louis, Ms. Killen had been among the most influential voices of England's postwar folk music scene, as both a collector and performer of 19th-century ballads and folk songs chronicling the working lives of seamen, coal miners, mill workers and laborers. Folk archivists still consider the dozen recordings made by Louis Killen in the late 1950s and early '60s for the British folk label Topic Records to be the definitive versions of traditional English songs like "Black Leg Miners," "Pleasant and Delightful," "The Flying Cloud" and "The Ship in Distress." Singing a cappella or accompanying himself sparsely on the concertina, Louis Killen was known for his lyrical tenor — a "terrifying decibel rate," as one British critic described it — and a haunting ability to capture the aching loss at the heart of many traditional songs. "A lot of his songs are not of the jolliest in content," a reviewer for The Living Tradition, a music magazine published in Scotland, wrote in 2002. "But in his hands, you are impressed by the dignity, rather than the misery." Moving to the United States in 1966, Mr. Killen met and became friends with fellow folk singer and archivist Pete Seeger, with whom he performed often over the years. In 1969 he was enlisted as a member of the maiden crew — along with Ramblin' Jack Elliott, Len Chandler, Don McLean and a half-dozen other singers — on the first voyage of Mr. Seeger's sloop Clearwater. During the seven-week journey from South Bristol, Me., where the sloop was launched, to the South Street Seaport in Lower Manhattan, performances by Mr. Seeger and the crew basically paid off the mortgage on the boat, which has since become the floating soapbox and standard-bearer of Mr. Seeger's Hudson River Sloop Clearwater environmental organization dedicated to cleaning up the river. "Louis was my education about the music of the United Kingdom," Mr. Seeger said in an interview on Wednesday. "He knew all the dialects, taught me many songs." Mr. Seeger sang one over the phone. It was quite bawdy — another genre of traditional song in which Mr. Killen was expert. In 1970, Mr. Killen joined the popular Irish folk singing group the Clancy Brothers. Fluent in the dialects and song catalogs of traditional Celtic, Scottish and English music, he was drafted to replace Tommy Makem, who had left for a solo career. He stayed for six years, making four albums with the group, including a two-disc "greatest hits" set " in 1973. In all, Mr. Killen contributed to more than 60 albums in his half-century career, including about a dozen in which he was the featured artist. Until returning to England about five years ago, he performed continuously at small clubs and was a mainstay at folk and maritime music festivals. He lectured widely on English traditional and folk music. Louis Joseph Killen was born on Jan. 10, 1934, in Gateshead, one of four sons of Mary Margaret and Frank Killen. Both parents and all the brothers sang in the church choir and played stringed instruments or the concertina by ear. Mr. Killen was studying carpentry at Catholic Workers' College in Oxford when he attended his first folk concert. Enthralled by the music, he came under the influence of the traditional-music revivalists Ewan MacColl and A. L. Lloyd, and by 1961 he had quit his job making cabinets and coffins to pursue music as a career. He described his early attraction to folk music in a 1993 interview with The Los Angeles Times. "To me," he said, "folk music springs from the unconscious reflection a community has of itself. It's their music, their experience. My survival is based on how the audiences respond to my singing and stories. When we 'connect,' I can't even describe the charge I get." His decision in 2010 to live as a woman followed almost 30 years of agonizing debate with himself. Ms. Osika, who was married to Mr. Killen from 1979 to 2000, knew about the conflict early, but fans and friends were surprised, she said in a telephone interview on Wednesday, "because Louie had been a very masculine man," known for his pub exploits and racy stories. She is one of three former wives; the others are Shelly Estrin and Sally Jennings. A brother, Martin, also survives. Ms. Killen told friends in her last days that she had never regretted her life as a man — or her life, however brief, as a woman. Her only disappointment was in not having acquired a more feminine voice. The trademark strapping tenor remained a constant. "That part of the change didn't work, I guess you might say," Ms. Osika said. This article has been revised to reflect the following correction: Correction: August 27, 2013 An earlier version of this obituary incorrectly included "The Shoals of Herring" on a list of traditional English songs in Louis Killen's repertory. It was written by Ewan MacColl and first performed by him in 1960; it is not a traditional song. >